About
Customer service is provided by a highly trained, professional staff who look after your comfort and care and are considerate of your time. Their focus is you.
...more
Customer service is provided by a highly trained, professional staff who look after your comfort and care and are considerate of your time. Their focus is you.
More about Sanjeev Clinic
Sanjeev Clinic is known for housing experienced Ayurvedas. Dr. Sanjeev Goyal, a well-reputed Ayurveda, practices in Panchkula. Visit this medical health centre for Ayurvedas recommended by 101 patients.
Timings
MON-SUN
08:00 AM - 02:00 PM
04:00 PM - 09:00 PM
Location
Shop No-41, Near Amartax, Phase 1,Abheypur Industrial Area
Panchkula,
Haryana
-
160002

Get Directions
Bachelor of Ayurveda, Medicine and Surgery (BAMS)
Ayurveda
08:00 AM - 02:00 PM
04:00 PM - 09:00 PM
Services
Submit Feedback
Submit a review for Sanjeev Clinic
Your feedback matters!
Write a Review
Feed
Nothing posted by this doctor yet. Here are some posts by similar doctors.
हमारे शरीर में कई समस्याएं पाचन शक्ति के उचित काम न कर पाने से भी उत्पन्न हो जाती हैं. आयुर्वेद के अनुसार भोजन को पचाने के लिए हमारे शरीर में पाचन अग्नि होती है जिसको पाचन ऊर्जा भी कहते हैं. अक्सर हमलोग बिना किसी परेशानी के पाचन आदि पर ध्यान नहीं देते जिसके कारण हमारी पाचन शक्ति कमजोर पद जाती है. कमजोर पाचन अग्नि खाने के बाद थकान की समस्या पैदा करती है. हमें हमें अपनी पाचन ऊर्जा को नियमित करने के लिए भोजन करने से पहले ताजे अदरक और थोड़े नींबू के रस में एक चुटकी नमक मिलाकर लेना चाहिए. इससे लार ग्रंथियाँ सक्रिय होती हैं और हमारे भोजन से पोषक तत्वों को आसानी से अवशोषित कर लिया जाता है. जिससे कि आवश्यक एंजाइम आसानी से बन जाते हैं. आयुर्वेद में इस बात का उल्लेख है कि पाचन अग्नि को संतुलित करते रहना बेहद जरूरी है यदि हमारी पाचन ऊर्जा कम होती जाएगी तो खाने को पचाना मुश्किल हो सकता है. लेकिन यदि पाचन अग्नि प्रचुर मात्रा में होती है तो यह भोजन जला देती है. आइए पाचन शक्ति को बढ़ाने के उपायों को जानें.

1. आयुर्वेदिक दवा त्रिफला-
कोलन को विषमुक्त करने में त्रिफला की महत्वपूर्ण भूमिका होती है. दरअसल त्रिफला एक ऐसा शक्तिशाली फार्मूला है जो तीन जड़ी बूटियों आमलकी, बिभीतकी और हरीतकी के मिश्रण से बना हुआ है. इसका उपयोग हमलोग पोषक तत्वों के अवशोषण में भी वृद्धि करने के लिए करते हैं. ये हमारे पेट से तमाम विषाक्त पदार्थों को साफ करने में बहुत उपयोगी है. यह हमारे शरीर से धीरे-धीरे शरीर विषाक्तता को दूर करके पाचन को तीव्र करती है. इसके लिए त्रिफला की तीन गोलियाँ या एक चम्मच पाउडर सोने से पहले पानी के साथ सेवन करनी चाहिए.

2. खाने का मज़ा लें-
जब भी खाना खाएं बहूत उत्साह से और खाने पर ध्यान केन्द्रित करके खाएं. क्योंकि खाना हमें जीवन देता है. आयुर्वेद के अनुसार खाना हमारी चेतना के विकास के साथ ही हमारे शारीरिक स्वास्थ्य के लिए भी बहुत जरुरी है. यदि आप नीचे बैठकर खाएंगे तो ये उचित होता है. जब हम नीचे बैठ कर खाना खाते हैं तो हमारा पेट सुकून की मुद्रा में रहता है और हमारा सारा ध्यान खाने के स्वाद, खाना कैसा बना हुआ है और भोजन की सुगंध पर रहता है जो हमारे पाचन में काफी सुधार करता है. इसे आजमा कर देखना बेहद आसान भी है.

3. खाने के बाद लें दही या लस्सी-
खाने को ठीक से हजम करने के लिए खाना खाने के बाद दही या लस्सी का सेवन एक प्रभावी तरिका है. इससे खाना तो बेहतर तरीके से पच ही जाता है हमें कई अन्य पोषक तत्व भी मिल जाते हैं जो कि स्वास्थ्य के लिए आवश्यक होते हैं. इसके अलावा पाचन स्वास्थ्य को सुधारने में दही को सबसे अच्छा उपचार माना जाता है. लस्सी में हलके और आवश्यक बैक्टीरिया होते हैं जो खाने को सुचारू रूप से पचाने में मददगार होते हैं.

4. खाना सुकून से खाएं-
हम में से कई व्यक्ति दोपहर का भोजन मल्टीटास्किंग करते हुए मतलब यातायात में ड्राइविंग हुए, काम करते हुए मेज पर या फिर खड़े-खड़े ही खाने लगते हैं क्योंकि हमारे पास समय का अभाव होता है. आयुर्वेद के अनुसार हमारे शरीर को भोजन से पोषक तत्वों को अवशोषित करने में उचित वातावरण की जरूरत होती है. इसलिए खड़े-खड़े, ड्राइविंग करते हुए, रस्ते पर चलते-चलते भोजन नहीं करना चाहिए. अगर आप के पास समय का अभाव है, फिर भी आप को बैठ कर ही भोजन करना चाहिए.

5. सही समय पर खाएं सही चीज-
आजकल हमलोग अक्सर अनुचित तरीके से भोजन करने के दुष्प्रभाव देखते हैं. यदि आप इसके दुष्प्रभावों से बचना चाहते हैं तो आपको उपयुक्त समय और प्रकृति के लय का पालन करते हुए भोजन करना चाहिए. दोपहर का भोजन हमें 12 से 2 बजे तक कर लेना चाहिए. इस समय हमारी पाचन ऊर्जा मजबूत होती है. दोपहर के भोजन का सेवन प्रचुर मात्रा में करना चाहिए, क्योंकि उस समय हमारी पाचन ऊर्जा अधिक शक्ति से काम करती है. रात का खाना दोपहर के भोजन की तुलना में हल्का होना चाहिए और हमें रात 8:00 बजे तक भोजन का सेवन कर लेना चाहिए. रात 10:00 बजे के बाद हमारा शरीर विषाक्त पदार्थों को नष्ट करने का काम करता है. इसलिए रात 10:00 बजे के बाद भोजन करने से विषाक्त पदार्थ भोजन प्रणाली में जमा हो जाते हैं जिसकी वजह से अगले दिन हम थकान महसूस करते हैं.
Is there a relation between weight loss surgery and type 2 diabetes? Yes, there is and a very promising one. Many diabetics may not know this but a key hole procedure called metabolic/ bariatric surgery can help resolve type 2 diabetes.
It's scientifically proven that these surgeries can normalize blood sugar levels and control diabetes in most patients. This means that you may not need any medicines post such a surgery. One long-term study which tracked 400 people with type 2 diabetes showed that six years after bariatric surgery, 62% diabetics showed normal blood sugar levels. Apart from this, they also showed better blood pressure, cholesterol and blood triglyceride levels that can cause heart disease.
Should you get a metabolic/bariatric surgery done? You are a fit candidate for bariatric surgery if your:
BMI is 27.5 or higher
And if are finding it difficult to maintain blood sugar with medicines & lifestyle changes.
Your doctor will give you a physical exam to check whether you are fit for a major surgery and if you are emotionally ready to commit to necessary lifestyle changes like eating healthy and exercising regularly.
Types of weight loss/diabetes surgery:
The most popular type of weight loss surgery is one in which the size of your stomach is reduced so that you feel full even after small meals. Other types of bariatric surgeries change the way your body absorbs calories and nutrients and vitamins. A few other types of bariatric surgeries do both.
Gastric Bypass: In this surgery, your surgeon makes a small stomach pouch by dividing the top of the stomach from the rest. This small pouch is connected to intestine so other part of stomach is bypassed. So, when you eat, food goes into this small pouch, which makes you feel full faster and also makes it possible for your body to absorb fewer calories. This is a very promising type of bariatric surgery for diabetics as up to 80% of people have normal blood sugar after it. And they also lose 60% to 80% of their extra weight on an average.
Gastric Sleeve: In this surgery, your surgeon will remove a major part of your stomach. When your stomach is small, you will feel full faster. It also reduces hunger pangs. This type of surgery is also very effective in reducing diabetes and losing weight.
Adjustable Gastric Band: In this surgery, your surgeon puts an inflatable band around the top of your stomach. This forms a small pouch which makes you feel full faster. The good point is that your stomach is not cut and your intestines are not shifted. There are thus lesser complications. It also helps in controlling diabetes. The con is that you lose less weight in this type of surgery.
Biliopancreatic Diversion: This is an uncommon surgery but most effective for diabetics. In this the doctor removes a large part of your stomach and also changes the way the food goes to your intestines. This helps in losing weight but also affects digestion long term.
As with any major operation, all bariatric surgeries come with potential risks of bleeding, infection, and leaks in the digestive system. It is necessary to change lifestyle to avoid weight regain.
The clear cyst will most likely resolve by itself. Ovuloc ld is a contraceptive pill .you will not conceive even if you have unprotected intercourse while taking these pills. It's ok to conceive three months after last miscarriage so you may take this pill for one month more and then leave it and try to conceive.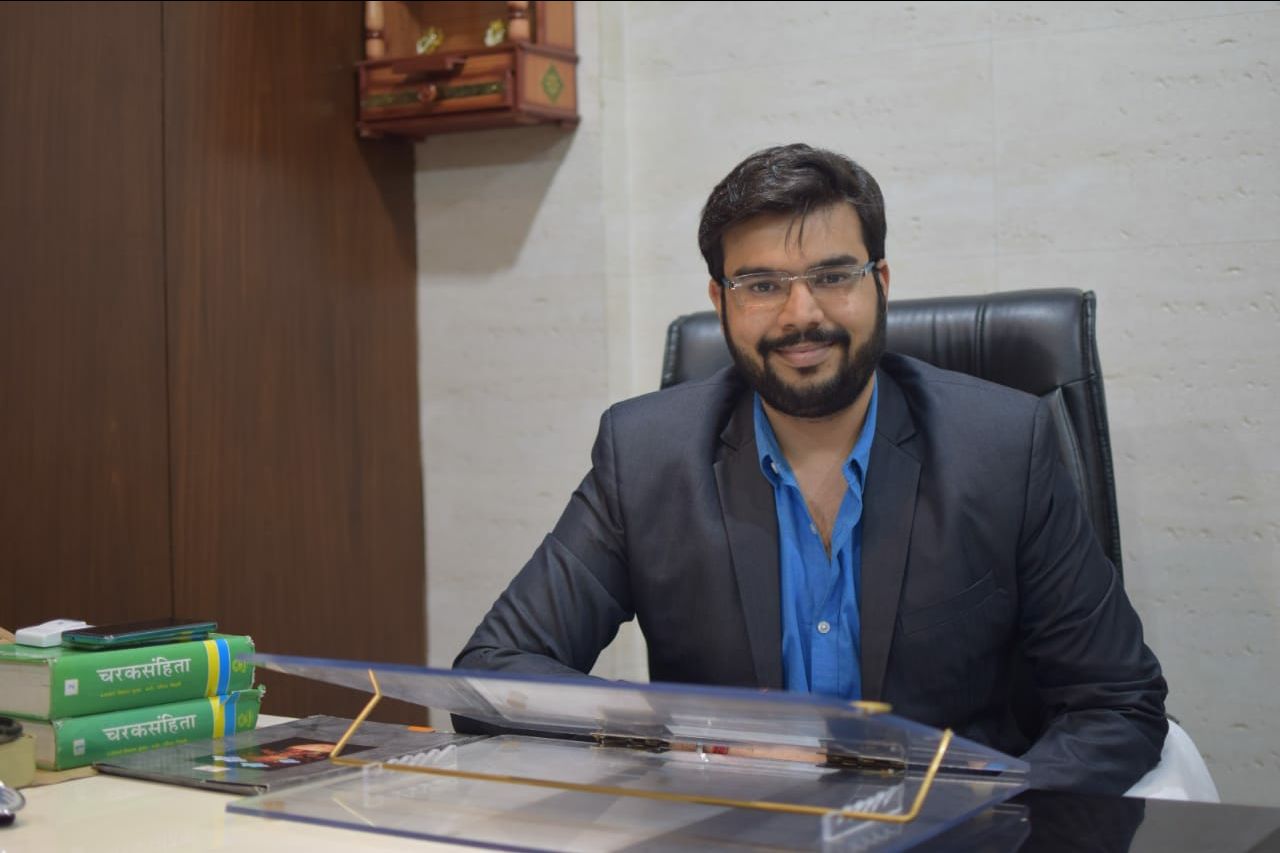 Diploma In Naturopathy, M.D. Alternative Medicine, Bachelor of Ayurveda, Medicine and Surgery (BAMS)
When a small cavity isn't treated in time, the tooth decays badly that normal filling cannot solve the problem. In such cases, your dentist will probably advise you to undergo a root canal. When performing a root canal, the dentist will remove the nerves and pulp within the tooth, clean the inside of the tooth and seal it. After this procedure, your tooth will not sense anything and should be pain-free.
However, in some cases you may still experience pain after root canal, and there are four main causes of this pain:
Swelling of ligament around the tooth: One of the signs that you need a root canal is swelling of the gums. Even after the nerves and pulp within the tooth are removed, the ligaments around the infected tooth may still be swollen. This can take some time before the tissue is normal again. In most cases, this is the cause for pain after a root canal procedure.
Damaged tissue: Part of the root canal procedure is to clean the insides of the tooth. Here the dentist must be very careful to not go beyond the tooth. In some cases, the file used to clean the tooth may go beyond the root and damage the tissue there. Another possibility is that the sealant used to fill the tooth may go beyond the root, thus aggravating the tissue. This can take some time to heal and may cause pain.
Excess filling: After the tooth has been cleaned, the dentist fills the tooth with a sealant. If excessive sealant is filled in the tooth, it may become taller than the surrounding teeth, which puts extra pressure on the tooth and results in soreness and pain. The dentist will have to remove the excess sealant in order to resolve this issue.
Phantom pain: Phantom pain is rare when it comes to root canal. This occurs when the nerves leading up to the tooth still behaves like they were connected to the tooth despite the nerve within the tooth being completely removed. The peripheral nerves will need to be treated to resolve this issue.
In most cases, these events cannot be prevented. There is also no reason to expect that this is a symptom of your root canal being a failure. Stay in touch with your dentist and brush and floss your teeth regularly. You will soon notice the pain subsiding.
Menstrual disorders are caused by a variety of factors and affect every woman in a different manner. In most cases, it manifests itself in the form of fluctuations in menstrual flow and irregularity in the monthly cycle. Certain disorders are not too severe and can be easily alleviated. Others are more complicated and require the immediate attention of a gynaecologist.
As mentioned, there are different specific causes of different kinds of disorders resulting from a range of factors such as hormone levels, functioning of the central nervous system, health of the uterus, etc.
Some of the most common causes of menstrual disorders are as follows:
Fluctuating hormone levels in the body have a direct impact on the menstrual cycle. These fluctuations can be caused by dysfunction in the pituitary gland, thyroid gland or adrenal gland. It can also be a result of a malfunction in either or both ovaries and the secretion of hormones originating there.
- Anatomic problems
One-fourth menstrual disorders are caused by problems of the anatomy. These include various gynaecological issues like the presence of uterine fibroids and polyps, reduced uterine contractile strength, adenomyosis (intrusion of uterine tissue into the muscular wall of the uterus), a uterus with an excessively large surface area, and endometrial cancer.
- Clotting irregularities
Abnormality in clotting is a cause of heavy menstrual bleeding in women. It leads to exceeding blood loss from minor cuts and gashes and makes one easily prone to bruising. This may also include medical conditions such as thrombocytopenia (platelet dysfunction) and Von Willebrand disease.
- Medications and supplements
There is a wide range of medications and nutritional or hormonal supplements which often cause menstrual disorders in women and lead to fluctuations in the menstrual cycle. These include medicines such as aspirin, ibuprofen, estrogen pills, Vitamin E supplements etc.
- Miscellaneous factors
These are comparatively rare and require a greater degree of medical attention. It includes conditions such as cervical cancer, ovarian tumors, liver and kidney diseases, uterine infections, extreme psychological stress, obesity, etc. Incidents such as miscarriages and unsuspected pregnancies are also known to cause abnormal menstrual bleeding.

B.Sc - Home Science Food & Nutrition, M.Sc - Home Science Food & Nutrition, RD
Dietitian/Nutritionist, Thane
The weight loss journey is one that is filled with ups, downs, temptations and overall confusion. What should you eat? How much? What should you avoid? How can food help you in your weight loss journey? These are many questions that plague the minds of those living with a few extra pounds and kilos. So get your weight loss routine right without starving.
Put these five ingredients on your plate to get help in losing weight.
- Eggs: These protein rich food items can actually pack in quite a punch when taken at breakfast. They give your body its due nourishment even as they put the metabolism in high gear, right in the morning. This is the time when the metabolism is at its peak. Eggs also have healthy fats which can make you feel full with a fraction of the calorie intake.
- Fish: A known source of omega three fatty acids, salmon, trout, mackerel, tuna and other kinds of fishes are well known aids for weight loss. They give precious iodine to the body and supply plenty of proteins as well. Omega three fatty acids help in bringing down inflammation and bloating, to help you get a more toned body.
- Beans: Eating a serving of beans, lentils and legumes in a day is also a great way to lose weight. Black beans and other legumes are known to have high dietary fibres which help in making the metabolism work faster. With the help of such fibres, the food gets pushed through the food pipe much faster, and much more effectively.
- Apple Cider Vinegar: This is a super ingredient that helps in giving you a feeling of fullness when ingested right before a meal. Also, it is a well known super food in the health and wellness community, and is known to help people suffering from heart disease, diabetes, high cholesterol and a host of other ailments.
- Greens: Loaded with dietary fibres, yet low in carbohydrates and calories, green vegetables are a wonder food that can also banish bloating. Get your heart's fill of kale, spinach, cabbage and other ingredients, every single day for visible results in the weight loss arena. You can have them as a stir fry, in a salad, or simply churn a handful of green leaves into a healthy smoothie!
Using whole grains like oats and even nuts for the weight loss process has been known to offer health benefits and great results! Ask for a private consultation to learn more.
Yoga is a complete workout of body and mind, and is a combination of stretching along with deep breathing and meditation. It is a way of keeping yourself fit without doing strenuous workouts and lifting heavy weights.
Ayurveda is the ancient Indian medical science, which treats an illness or a disease using natural ingredients. Ayurvedic treatment has been proven to be the most effective in cases of asthma, paralysis, joint pain, headache and gynecological issues. The following points emphasize the relation between Yoga and Ayurveda:
1. Aim at ensuring mental peace: Yoga and Ayurveda both are extremely powerful in treating medical issues as well as in delivering mental peace. Ayurveda uses diets, herbs, shrubs, meditation and pranayama for treating purpose. Both of them are interrelated branches of India's ancient knowledge.
2. Based on similar principles: The principles of Trigunas i.e. Sattva, Rajas and Tamas and the principles of panchamahabuthas i.e. fire, water, air, space and earth are the base of Yoga and Ayurveda. Both of them are based on the basic principles of the body, such as working procedures of the body and effects of food and medicine on our body.
3. Share common beliefs: Both Yoga and Ayurveda have a common belief regarding healthy body as the two believe that a healthy and balanced mind result in a healthy body. Both of them have the similar metaphysical anatomy and physiology that consist of 7 primary chakras (centers of energy), 5 bodily sheaths, 72,000 nadis (subtle channels) and the Kundalini Shakti (energy). Yoga and Ayurveda both believe that in order to fulfill the four aims of life it is necessary to keep your body healthy. The four aims are:
Dharma (duty)
Artha (wealth)
Kama (desire)
Moksha (liberation)
4. Similar treatment measures: For the purpose of treatment, Yoga and Ayurveda, both use meditation and pranayama practices. For improving the mental and physical health, both of them use body purification procedures, herbs & natural ingredients and chanting of mantras. The body purification procedure is known as 'Shatkriyas' in Yoga and as 'Panchakarma' in Ayurveda.
Many Yoga practitioners add Ayurvedic remedies to your daily routines because Yoga and Ayurveda together are powerful mediums that maintain your body, breath, senses, mind and chakras. Together Yoga and Ayurveda work excellently and cure you naturally with no side effects.
View All Feed
Near By Clinics
Sector 12A, Panchkula,
Panchkula
View Clinic