About
Our goal is to provide a compassionate professional environment to make your experience comfortable. Our staff is friendly, knowledgable and very helpful in addressing your health and fin...
...more
Our goal is to provide a compassionate professional environment to make your experience comfortable. Our staff is friendly, knowledgable and very helpful in addressing your health and financial concerns.
More about Dermanext Skin & Hair Clinic
Dermanext Skin & Hair Clinic is known for housing experienced Dermatologists. Dr. Punit Pratap, a well-reputed Dermatologist, practices in Noida. Visit this medical health centre for Dermatologists recommended by 96 patients.
Timings
Location
B-1/27, Central Market, Above Indian Overseas Bank, Sector-50: landmarket - Heera Sweets
Sector-50
Noida,
Uttar Pradesh
-
201307

Get Directions
Photos (3)



Videos (3)
Doctor in Dermanext Skin & Hair Clinic

MBBS, MD - Skin,VD & Leprosy
Dermatologist
Book appointment and get ₹125 LybrateCash (Lybrate Wallet) after your visit
₹300 online
05:00 PM - 08:30 PM
10:00 AM - 02:00 PM
Services
Submit Feedback
Submit a review for Dermanext Skin & Hair Clinic
Your feedback matters!
Write a Review
Patient Review Highlights
"Well-reasoned"
2 reviews
"Practical"
1 review
"knowledgeable"
3 reviews
"Sensible"
1 review
"Caring"
2 reviews
"Very helpful"
11 reviews
"Saved my life"
1 review
Reviews
Ankur
Feb 3, 2018
He understood problem in detail and explained everything very clearly about problem. Very happy with experience.
Verified
Nov 4, 2018
It was okay experience.
Verified
Sep 15, 2018
Very nice doctor
Sushil
Sep 8, 2018
it was good
Feed
Shared 3 months ago • Featured Tip
Loss of hair can have adverse effects on your physical as well as mental health. Not only does hair loss affect your self-esteem or appeal, it also hints at an underlying health problem. There could be many reasons for the loss of hair. 'Alopecia areata' is a condition wherein sudden loss of hair begins with one or more circular bald patches that might or might not overlap.
Some of the common cosmetic treatments for hair loss include:
Hair Grafting or Transplant: Hair transplant or grafting is a procedure that uses surgery to move hair follicles from one spot in the body to another and is mainly used to treat male pattern baldness. The transplantations are carried out in outpatient form, with local anaesthesia and mild sedation. Harvesting of hair follicles is done using various methods, each with its own advantages and disadvantages. Some of the common harvesting techniques are:
Strip Harvesting: A strip of skin from the scalp or from any other spot where there is good growth of hair is harvested by the surgeon.
Follicular Unit Extraction (FUE): Follicular Unit Extraction is a procedure which involves the singular extraction of each hair follicle without any removal of strip of tissue.
Follicular Unit Transplant (FUT): Follicular Unit Transplant involves the removal of a small strip of tissue from the rear part of the head. The donor hair follicles would be extracted from this strip.
Robotic Hair Restoration: The devices associated with Robotic Hair Restoration utilize robotic arms and cameras to provide assistance to the surgeon during the FUE procedure.
Scalp Reduction: This cosmetic procedure involves removal of skin (non-hair-bearing) from the scalp, which ensures that the remaining skin (hair-bearing) can be extended to the area that it is capable of covering the bald spots on the head. This procedure is effective in covering bald areas on the back as well as top of the head. However, it is not favourable for the hairline in the frontal areas of the head
3986
people found this helpful
Shared 4 months ago • Featured Tip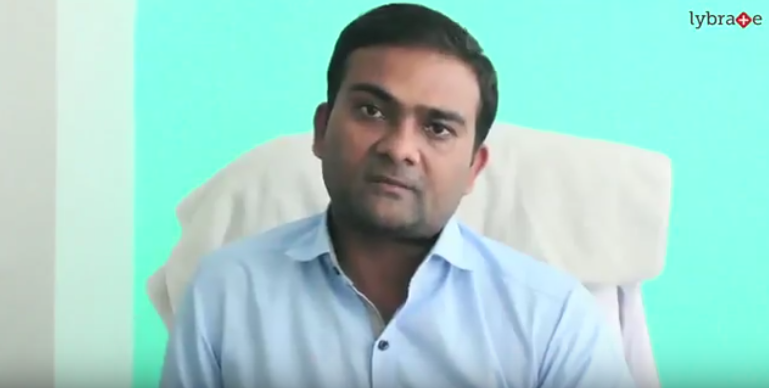 Hello Friends! I am Dr. Punit Pratap, dermatologist, trichologist at Dermanext Skin & Hair Clinic, Noida.
So, today I will be speaking about hair loss. We have almost 1-1.5 lakhs of hair. Among these, 90% of hair keep on growing. Rest 10% hair are in resting phase. So, whenever we have some adverse condition in form of medical condition or medical illness like fever, sore throat, cough, viral infection or in the form of surgical trauma, hormonal factors, we start using these hair which is almost a 10% of total count. We call this a pattern of hair loss. Usually this condition is transient. Once this condition is settled, we start getting back these hair.
This hair loss is the most common problem in females. Underlying causes are inadequate nutrition in form of anemia because woman loses their bloods at the time of menses. The hemoglobin is at the lower side. Apart from that the psychological stress, lack of sleep, inadequate nutrition. This condition is transient and when we maintain the nutrition, the underlying cause is ruled out. This means we get this hair back. So, in males the most common cause is male pattern baldness or we call it androgenic alopecia. Patient may notice the symptom of thinning in hair and converted into androgenetic alopecia. This condition is progressive. Patient may notice the baldness from front. It also takes into the shape of vertex and finally the crown. This condition is irreversible if we don't take any medication. And we eventually get bald for the period of time.
So, to start the best thing is to consult a dermatologist as your medications will be started. We start noticing the hair loss when we see strains of hair in comb or while waking up from the pillow or at the time of shampooing. It can be prevented if the management is good at little earlier. So, we have many other ways like oral therapies, mesotherapy, PRP and the treatment for alopecia which is the most advanced form of the hair loss. This can be managed by the surgical restoration or hair transplantation. So, nutrition is the most important thing usually in females. And the hormonal and genetic factors in males.
Please consult your dermatologist if you see hair loss. So, this can be prevented. Because losing your hair has also an impact on psychological factor. Thank you very much.
3667
people found this helpful
Shared 5 months ago • Featured Tip
With the urge to remain and look young constantly on the rise, more and more people are moving towards cosmetic surgical options to retain their youthful looks. Laser therapy is one of the most commonly used procedures in cosmetic surgery. Read on to know additional information on the types of lasers and the various uses in cosmetic surgery.
How it works?
A laser unit produces a beam of high-energy, focused-intense light which selectively interacts with the various tissues in the skin. By altering the amount of light and the area of application, many medical conditions can be treated using laser therapy. While only laser is used in some cases, it could be used in combination with other products in some other people. The skin has an underlying layer of connective tissue which has collagen, elastin, and blood vessels. The laser acts on these and removes the superficial dead layers at the same time improving production of collagen and elastin. The result is youthful, glowing skin that is almost instant.
Types of laser surgery:
Laser is used in multiple ways on the skin.
Laser skin resurfacing: For treating ageing issues like wrinkles, blemishes, and dark pigments, a beam of the laser is directed at the affected area. It acts on the collagen layer and the result is wrinkle-free skin that looks youthful and glows.
Removal of skin lesions: For small lesions like birthmarks and warts, the blood vessels are usually affected. A beam of the laser is aimed at these lesions, and by cutting off blood supply to these, the lesions are removed and regrowth is prevented. Laser is also useful in treating spider veins and tattoos. Depending on the severity of the lesion, more than one session may be required. Another major advantage of the laser procedure is that it is done in the outpatient setting and does not require hospitalisation.
Laser hair treatments: Laser is used both in hair removal and in the transplant process. In hair transplant process, the area of transplant is prepared to receive the transplant using laser. In hair removal process, the follicles are removed and therefore unwanted hair on the body is removed. This again may require multiple sessions depending on the quality of the hair.
Types of cosmetic lasers: Carbon dioxide laser, Erbium laser, Nd:Yag laser, Pulsed-dye laser, intense pulsed laser, infrared, and radio frequency lasers are some commonly used lasers. There are constant developments in this ever-evolving field, and your cosmetic surgeon would be the right person to give you that information.
Also, having a detailed discussion with your surgeon on what to expect after a laser procedure is extremely essential. This will help set expectations for both the surgeon and the patient." In case you have a concern or query you can always consult an expert & get answers to your questions!
3652
people found this helpful
Shared 6 months ago • Featured Tip
Skin pigmentation disorders are dermatological complications that make the skin look lighter or darker than usual; your body produces either too much or too little of melanin which is a pigment that protects the body from ultraviolet rays and imparts color to the eyes, hair and skin. Hyper pigmentation is a condition wherein your body produces too much of melanin.
Causes
Pigmentation disorders are caused due to internal as well as external factors. The internal factors include pregnancy, hormonal imbalances and endothelial cells. The external factors include exposure to UV rays, burns, effects of certain chemicals, dietary imbalances, stress and other underlying disorders.
Types of hyper-pigmentation
Lentigines, also known as liver spots, are associated with aging and exposure to UV rays
Melasma is mainly associated with pregnancy, caused due to hormonal fluctuations
Albinism, caused due to complete lack of melanin which causes excessively white skin and hair
Vitiligo, a condition that develops on the wrists and the hands, due to lightening or de-pigmentation of the skin
Complex Treatments of Pigmentation
Laser surfacing: This is a surgical procedure in which laser is used for improving the appearance of your skin. It also corrects the facial flaws by removing the outer layers of your skin. The following are two types of Laser Surfacing:
Carbon dioxide: This kind of laser is used for treating wrinkles, scars, and warts. Erbium laser removes the superficial and moderately deeper lines and marks from the hands, face, chest and neck.
Dermabrasion: In this procedure, a wire brush or diamond wheel with rough edges is used for removing and leveling the upper layer of the skin. The area treated heals and new skin forms at the site. It is mostly used for facial correction. It may take a few weeks or even months for getting the desired results. This technique can be successfully applied on scars, superficial acne scars, skin growths, age spots, skin lesions, sun-damaged skin and crow's feet.
Chemical peel: This technique is applied for correcting pigmentation from the neck, face and hands. A chemical solution is rubbed on the skin that gets exfoliated and eventually peels off. The new skin that grows in its place is less prone to wrinkling, but is more sensitive to the sun. There are a few types of chemical peels; such as Superficial or lunchtime peel, Medium peel and Deep peel.
7
people found this helpful
Shared 6 months ago • Featured Tip
Everyone is familiar with the causes of body odor from sweat. Sweat itself does not have any odor; it is when it interacts with bacteria (underarm pits or groins), the sweat gives out a body odor. Although body odor brings a downslide during social interactions, the sources of body odor can be more serious than a person might consider and may not go away with regular baths or by applying deodorants. The article discusses a few sources of body odor other than sweat.
The Fish Odour Syndrome
Trimethylaminuria (TMAU) is a common body odor disease due to a genetic disorder. It is also commonly known as the fish odor syndrome and might be inherited in nature. The rare metabolic disorder does not allow the production of Flavin-containing Monooxygenase 3 (FMO3), an enzyme which generally converts trimethylamine (TMA) into trimethylamine oxide (TMAO) by the process of N-oxidation. This results in building up of TMA, which releases a fish odor smell through sweat and mouth. TMAU can be treated naturally in the following ways –
Keeping distance from foods, which have choline, carnitine, nitrogen and sulphur. For example, salt-water fish, eggs, etc.
Reducing the doses of antibiotics taken.
A medical study also suggested that in 85% of the cases, taking in charcoal or copper chlorophyllin helped to reduce the body odor.
There is also secondary trimethylaminuria (TMAU2), a type of TMAU where it is not hereditary.
Rotten Apple Smell
Diabetic ketoacidosis is a diabetic disease when untreated. When the body is not able to compose enough insulin, there is a metabolic disorder which makes the body burn or break down excess fat for fuel. This causes the person to exhale breath with a sweet but disgusting aroma similar to the smell of rotten or decomposing apples. This is the reason why doctors, specializing in body odor, ask the patients to go for a urine or blood test, to determine whether the patient has diabetes. Treating diabetic ketoacidosis is same as managing teeth disorder –
Brushing teeth regularly and flossing daily.
Drinking plenty of water to keep the mouth moist.
Following all the medical prescriptions to regulate the sugar level of the body as given by the doctor.
Stress Disorders
It is also reported by medical clinics that body odor can result from emotional stress disorders causing excessive perspiration. It is common among teenagers who are in the phase of developing hormones.
Conclusion
A man or woman who is looking completely healthy and fit from the outside can too have body odor disorders. This will affect their social relationships, and so it is always better to seek advice from the specialists so that effective actions can be undertaken as soon as possible. A doctor can prescribe appropriate medication and advise some natural measures to restrain the problem.
In case you have a concern or query you can always consult an expert & get answers to your questions!
3769
people found this helpful
Shared 8 months ago • Featured Tip
There is no need to walk around embarrassingly with unwanted lip and chin hair, or to endure your sweaty hairy underarms. There is also no need to painfully and repeatedly wax, thread and pluck your hair lifelong. Permanent laser hair reduction provides a painless solution to these annoying problems. Lasers use focused beams of light which specifically target and destroy hair roots without harming the skin or any other tissues.
Hair can easily and permanently be removed from any part of the body, but most females opt for removal of unwanted hair from the lip, chin, underarms, bikini line, arms and legs . Many males like a clean hairless chest and also a clean back and permanent hair removal with lasers provides them with a fast and safe option.
How do lasers work?
A theory formulated by a number of doctors at the famous Harvard Medical School, called Selective Photo-thermolysis (SPTL) is applied for hair reduction. A variety of parameters like hair thickness, depth of hair roots and skin colour, etc. are considered for calculating the appropriate wavelength and pulse duration of light which will specifically match the targeted hair roots. This laser light is absorbed by the pigment in the follicles, thus destroying the hair roots. No regrowth of hair is expected once the hair roots are completely gone.
Benefits of laser hair removal
Permanent: Unlike shaving, waxing, plucking or threading where you repeat the process lifelong, laser hair removal requires only about 4-6 monthly sessions and then you are set for life.
Precision: Laser can precisely pinpoint the selective dark and coarse hair without causing any damage to the surrounding tissues. Speed: Within a fraction of a second, the pulsed light of a laser can simultaneously treat many hair follicles. It can treat small areas such as the upper lip within a minute, whereas it can take about 1/2 hour to treat the back or the legs.
Effectiveness: The unwanted hair follicles are removed permanently during sessions at intervals of three to seven weeks.
How to prepare for it?
Lasers should generally be performed under supervision of qualified dermatologists who also have additional specialised qualifications and understanding of laser physics. It is always best to meticulously check the track record of the doctor and the technicians performing these procedures. Six weeks prior to the laser hair reduction procedure, you need to stop waxing, plucking and electrolysis. Avoid a tan six weeks prior to treatment since it is difficult for laser light to pass through pigmented skin.
Expected treatment
Prior to the treatment, the targeted hairs will be trimmed to a few millimeters above the surface of your skin. Your dermatologist will adjust the laser parameters using the onboard computer to exactly match the targeted hair roots. For protecting the outer layers of your skin, a cold gel is applied. Painless pulses of light are then applied to the target areas till the complete desired area is treated. For the chin or underarms, this requires just a couple of minutes. You may feel a bit of warmth when light touches your skin but this is not uncomfortable. Ice packs are applied after the procedure to sooth your skin. The next session is taken up normally after two to four weeks.
Potential side effects
Irritation of skin associated with redness, swelling or discomfort, which subside within a few hours of the treatment.
Temporary pigmentary changes may be observed, such as darkening or lightening.
Underlying hormonal issues can be a cause for unsatisfactory improvement and this should be checked by your gynaecologist or endocrinologist.
In case you have a concern or query you can always consult an expert & get answers to your questions!
3584
people found this helpful
Shared 9 months ago • Featured Tip
Hair Loss Male Pattern Balding or Androgenic Alopecia is a rising concern. Upto 40% of men lose 40% of their hair even before they reach 35 years of age. That's staggering! But, fortunately, we now have the technology to counter it. Let us first understand the main types of hair loss.
Hair loss is widely categorized into two types - Scarring and Non-Scarring
Non-scarring hair loss is reversible and scarring hair loss isn't. Each category has multiple causes that manifest in many different ways. And it's very important to identify exactly what the underlying issue may be. A professional diagnosis is required by certified Dermato-Trichologists. Absolutely no treatment should be administered without a thorough understanding of an individual's medical and genetic history.
Depending on severity, there are three unique processes to treat hair loss. Early stages of Hair loss can be easily managed with a strong foundation of medical therapy. Appropriate oral & topical medicines are administered to reduce hair fall and encourage hair thickening. This is the base of our process and depending on results, can be combined with other treatments.
The next logical treatment to enhance regrowth is PRP or Plasma Rich Platelet Treatment. This is a highly successful, and not to mention, natural way to boost hair growth. Combined with medical therapy, PRP yeilds exceptional results. Finally, there is an option of hair transplants which ensures hair regrowth when there is more than 40-50% root loss or receding hairline.
What is Platelet-Rich Plasma?
PRP is a novel non-surgical therapeutic option for patients who require stimulation of hair growth for hair loss conditions. PRP is safe and natural because the procedure concentrates the good cells from your own blood and injects them directly back into the area where it is needed. PRP involves using your own cells that are not modified or changed, and it will not be rejected by your immune system.
How does PRP work?
PRP contains special cells called Platelets, which release plenty of rich growth factors that can cause growth of the hair follicles by stimulating the stem cells and other cells in the microenvironment of the hair follicle and promote active growth phase.
How is PRP performed?
Blood is drawn as though you are having routine blood testing with utmost care. The blood is spun in a centrifuge machine and the PRP is separated and removed from the rest of the blood. We prepare high quality PRP by spinning down the blood cells to a high concentration with our unique well researched protocol. The PRP is then injected with very fine needled syringes into the balding areas with very minimal discomfort. The Procedure is a lunch time session, you can walk out of the session without any downtime. The sessions are performed every 1-3 months, 6-8 sessions based on requirement according to the individual case and maintenance sessions are planned accordingly. Results are noticeable in 2-6 months from starting the treatment.
What is the cost involved?
PRP varies from clinic-to-clinic, patient-to-patient. The price is also largely dependent on the number of sitting required to strengthen the follicles.
In case you have a concern or query you can always consult an expert & get answers to your questions!
3315
people found this helpful
Shared 10 months ago • Featured Tip
Laser Hair removal is a medico-dermatological process to remove unwanted hair follicles by exposing the same to the pulses of laser light. The basic principle adopted for this is known as Selective Photothermolysis or SPTL. Specific wavelengths of light and pulse duration are applied on the targeted tissue. Melanin imparts color to the hair and skin. One type of melanin, known as Eumelanin imparts the black or brown color, whereas Pheomelanin imparts the red or blonde color. Laser is the most effective on dark and coarse hair.
The following are the types of Lasers used for hair removal:
Ruby laser: The primary laser for hair removal, it is most effective on fair skin and is well absorbed by the melanin. Because of small spot size and slow repetitive application, it becomes much expensive and uncomfortable.
Alexandrite laser: It covers larger spot size and works faster on fair and olive complexions.
Diode laser: With longer wavelength, it penetrates deeply into the skin. It is most suitable for darker skin but not for finer and lighter hair. Because of smaller spot size, treatment may take a lot of time.
Nd: YAG Laser: With larger spot size and faster repetition rates, it is suitable for all types of skin, including tanned skin. However, it is less effective on fine and light hair.
Intense Pulsed Light (IPL): Emitting full wavelengths of light, this treats problems of skin pigmentation. It suits best for a fairer skin tone and darker hair.
Duration of Treatment: It takes about 4-6 sessions spaced four weeks apart.
Target time: The targeted hair follicles start falling within 10 to 14 days.
Areas suitable for treatment
Larger areas of skin can be treated.
It is important to know that hair grows in three phases; growing, resting and shedding. You can make your choice according to your skin's pigmentation.
In case you have a concern or query you can always consult an expert & get answers to your questions!
3797
people found this helpful
Shared 10 months ago • Featured Tip
Acne can be frustrating and annoying. A lot of unnecessary chaos can be avoided if people get the facts right.
1. Myth: Adults do not suffer from acne problems
Truth: While acne outbreaks are common amongst teenagers, adults are not spared either. In adults, the acne problems are essentially of two types; the late onset acne and the persistent acne. In many cases, it has been observed that the acne problems appear at a later period, mostly after 23 to 25 years of age (late onset acne). At other times, the unwanted acne outbreaks that mark its appearance during the teenage years linger for a longer period (persistent acne type).
2. Myth: A person's eating habits and lifestyle has no role to play in acne
Truth: Lifestyle and eating habits can influence a person's health. Excessive intake of sweets and simple carbohydrates can worsen the acne. Stress, fatigue, lack of proper sleep, can also aggravate the already frustrating acne problem.
3. Myth: Acne results from dirty skin, with adult men and women being equally affected
Truth: The Pilosebaceous unit of the skin plays a pivotal role in acne outbreaks. The oil producing gland (Sebaceous gland) of this unit acts as the main control. Certain hormones regulate the activity and size of this gland. An increase in the size of the sebaceous gland results in an increased oil secretion. The skin pores become very sticky. These pores serve as a host, into which the acne causing bacteria, P. acnes multiples.

hormonal imbalance
or alterations affects adult females more. Women often suffer from acne during menstruation.
4. Myth: Acne can spread from one person to another
Truth: More than often, acne is seen as a contagious dermatological problem. Though caused by the bacteria P. acnes, acne is not contagious. It is rather foolish to maintain a distance from the affected individual.
5. Myth: Acne is a minor problem and needs no medical intervention
Truth: Going for self-medication can do the acne more harm than good. Acne is influenced by a number of internal as well as external factors (stress, hormonal imbalance, unhealthy lifestyle). For an effective treatment, it is important to identify the root cause. It is best to consult a dermatologist at the earliest.
6. Myth: In case of acne, the face should be frequently washed and cleansed
Truth: Ideally, the face should be washed twice daily with a gentle cleanser. Some people get eternal pleasure in squeezing the heads of the spot. This can damage your skin beyond repair.
Do not allow acne problems to affect your self-confidence. Acne can be cured. Do not fall for the baseless myths.
In case you have a concern or query you can always consult an expert & get answers to your questions!
3216
people found this helpful
Shared 11 months ago • Featured Tip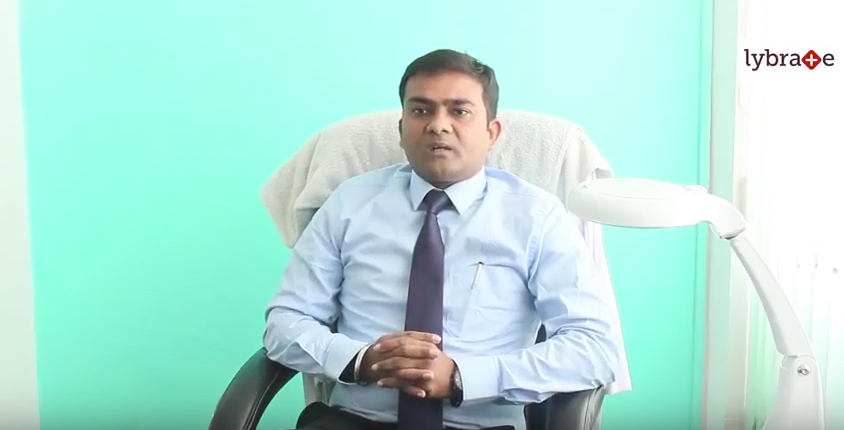 Hello Everyone
I'm Dr. Punit Pratap, a dermatologist and hair transplant surgeon here in Noida.
So, today we'll discuss about hair loss and Alopecia usually we notice hair fall when we find many number of hairs in comb or while we wake up and on pillow or shower, these are the indicators of hair loss. One should be taken as alarming sign. Hair loss is not just two words, it cannot affect only your looks, it can affect your quality of life and your behavior. So there are many cause of hair loss, which of some are very important like your dandruff, your poor nutrition and underline medical condition and finally Anrdogemetic Alopecia. I will brief this late one and all these cause affect male and female equally.in males you will find the seeding hair like that means like here we call it temporal recession and it form an M pattern. Gradually it goes to the vertex and from their lead the ground. In female, we see the diffused hair loss, okay and we see the space while parting your hair or the thinning of ponytail. The good thing is hair loss is treatable in early middle and late stages. We have many modalities like oral medications, solutions, PRP, Mesotherapy, and finally, surgically restoration by hair transplantation. Dermatologists are the right answers to this problem as in dermatology, trichology is a part of dermatology.
Stay happy, healthy and have good hair. Thank you.
3921
people found this helpful
View All Feed
Near By Clinics