About
During the pregnancy and childbirth it is very important to have the best and the most professional obstetrician. Abalone Clinic & IVF Center is centrally located in Noida and you can rea...
...more
During the pregnancy and childbirth it is very important to have the best and the most professional obstetrician. Abalone Clinic & IVF Center is centrally located in Noida and you can reach with by any form of transportation. Dr. Abhishek S Parihar is practicing for the last fifteen years and has treated numerous patients almost all over the country. In this clinic you can avail the following medical facilities like delivery procedures, women's health, caesarean section procedures, treatment of female sexual problems and other disorders, termination of pregnancy procedures, treatments related to pregnancy, hysteroscopy procedure and etc. With the help of lybrate.com you can make the appointments and the various bookings online without any hassle. And also you will get all the information regarding the timings, schedules and other pertinent data. You can visit the clinic on Monday, Wednesday, Friday, and the timing is from 06:00PM to 07:30PM. And apart from that you can also visit on Tuesday and Thursday and the timing for that is from 10:30AM to 12:30PM. Apart from all of these you can check the testimonials and the other feedbacks and the reviews in the above mentioned web portal. And also before booking the appointments you can also check the recommendations.
More about Abalone Clinic & IVF Center
Abalone Clinic & IVF Center is known for housing experienced IVF Specialists. Dr. Abhishek S Parihar, a well-reputed IVF Specialist, practices in Noida. Visit this medical health centre for IVF Specialists recommended by 87 patients.
Timings
Location
Shop No-10, B Block Market, Sector-41
Sector-41
Noida,
Uttar Pradesh
-
201303

Get Directions
Videos (1)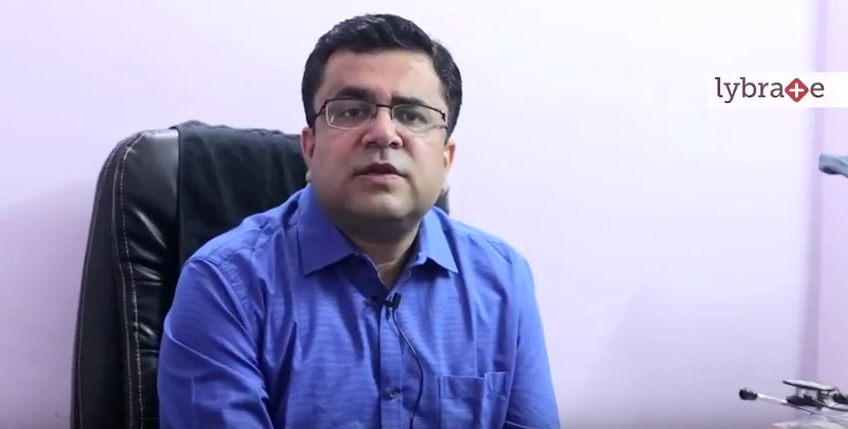 Hello, everybody, I am Dr Abhishek Parihar, I am fertility and IVF consultant practising in Indirapuram, Ghaziabad and Noida. Today I will be discussing about indications for IVF or who should go for IVF treatment. So as we all know that I will face now the household word, household word but not long ago it was a mysterious treatment for infertility where test tube babies were born. Let me tell you first IVF first done in 1978 in the United Kingdom and since then we're doing IVF in all parts of the world. It is never the first step in the infertility treatment when other treatment methods fail then only be resort to IVF treatment and only 5% of the couple suffering from infertility require IVF treatment. Originally IVF was invented for tubal diseases where a tubal block was present. But now it is very common to do for the treatment of IVF for other types of infertility also, where other method simple methods of treatment fail like fertility drugs surgery or artificial insemination like IUI. When these methods fail then we go for IVF treatment. I will tell you about the indications of IVF, first and foremost is tubal disease, tubal factor where there is a tubal block or maybe a pelvic condition may be there. So for this type of patients usually we have two options, the first option is surgery followed by natural try or IUI artificial insemination and but the problem with surgery and artificial insemination is that many times surgery may not be proper and also there is a risk high risk of ectopic pregnancy or pregnancy in the tube. The second option is IVF where we bypass the tubes and IVF is also an option where patient has already undergone tubal ligation procedure for sterilization and now they want to conceive IVF can be done. Another option is tubal recanalisation surgery, Second Indication is endometriosis usually for mild to moderate endometriosis simple methods are taken, are done like medical treatment, surgical treatment or artificial insemination. But for severe endometriosis IVF is the treatment of choice and third indication for treatment is male factor. These days advances are such that even with males with severe sperms deficit can become a father, so with the help of intracytoplasmic sperm injection that is ICSI procedure. So, this is also one of the advances another indication is unexplained infertility about 20% of couples, suffer from unexplained infertility and when simple methods like fertility drugs and treatment with artificial insemination fail, these patients can also go for IVF treatment. Another indication for IVF is age-related infertility, with is there is decrease number of hex that is quantity and quality of egg decreases with increasing age. These patients can go for IVF treatment, so that faster results are achieved. Another indication is anovulation or PCOS patients, Polycystic Ovarian Syndrome, where there is basically the problem is with the formation of egg and egg does not reach maturity, for these patients, IVF can be done. Usually, the first line of treatment is fertility drugs and artificial insemination but if these treatment methods fail, IVF can be done. The advantage of doing the IVF of PCOS patient is that best quality embryos can be placed inside. Another indication for IVF is fertility preservation, patients who are undergoing cancer treatment, radiotherapy and chemotherapy, these patients can also go for IVF treatment where their eggs can be preserved for future. If you have any query then you can contact me through Lybrate or fix an appointment

read more
Doctor in Abalone Clinic & IVF Center

Fellowship in Reproductive Medicine, MS - Obstetrics and Gynaecology, MBBS
IVF Specialist
Services
Submit Feedback
Submit a review for Abalone Clinic & IVF Center
Your feedback matters!
Write a Review
Patient Review Highlights
"Professional"
1 review
"Well-reasoned"
3 reviews
"Helped me impr..."
1 review
"Practical"
1 review
"knowledgeable"
12 reviews
"Sensible"
2 reviews
"Caring"
2 reviews
"Very helpful"
7 reviews
Feed
Shared 5 months ago • Featured Tip

Fellowship in Reproductive Medicine, MS - Obstetrics and Gynaecology, MBBS
IVF Specialist, Ghaziabad
It is every couple's dream to become parents but the road to success is not that easy for all of them. For such couples, science has opened many avenues which could be strongly considered as a 'blessing in disguise.'
One such treatment is In Vitro Fertilization or IVF as it is commonly referred to as. It refers to the process of extracting eggs from female and retrieving sperm sample from male and later fusing them manually under laboratory condition. If fertilization is a success and an embryo or several embryos are formed, they are again manually transferred into a woman's womb. Hopefully, at least one of the embryos successfully implants itself in the uterus and from there, the female carries the pregnancy to term.
How can it be of help?
Anyone can have a baby: This process has raised the bar and many couples who have lost all their hopes can be blessed with a baby.
Fighting infertility: Infertility has no specific cause these days. It could be caused because of various reasons, which make it difficult to conceive. Some of these reasons include the following:
Fallopian tubes: In case the tubes are blocked, damaged or even removed due to medical reasons.
Endometriosis: Overgrowth of tissues in and around the lining of the uterus.
Ovary disorders: Ovulation not normal or regular, premature ovarian failure, and fibroids.
Genetic disorder: Some genetic disorders rendering the male or female infertile being passed on from the previous generation to the next one.
Male infertility: Low sperm count or poor sperm movement.
Unexplained infertility
Success Rate: It increases the chances of conception regardless of whether infertility is an issue or not. There is no other technique so far which has success ratio as that of IVF.
Healthy pregnancy and child: Because of the reason that embryo is initially fertilized outside of the uterus; it gets easy to monitor it and find out any genetic disorders, including chromosomal deficiencies.
Planned pregnancy: With hectic and stressful lifestyles, many couples these days opt for a single child and late pregnancy. IVF has given such couples more control over factors, including at what age they want to get pregnant.
Frozen eggs or sperm: Recently Ex- Miss World Diana Hayden gave birth to a healthy baby girl at the age of 42 through the eggs that she froze 8 years ago. She had frozen 16 of her eggs, which she used later on to give birth. Similarly even the sperm of a male can be frozen today and used when needed.
Pregnancy after menopause: This could be called a miracle and is possible only through this technique. IVF makes pregnancy possible even after menopause because even if a woman's reproductive cycle has ended, the uterus can still carry a pregnancy.
Same-sex couples and single parent: This technique is a real blessing for gay or lesbian couples. With the help of a donor, whether sperm or egg, these couples also have an option of starting their families which otherwise was next to impossible.
It has been estimated that so far more than five million children had been born worldwide using IVF or other similar reproduction techniques.
3327
people found this helpful
Asked for female, 23 years old from Bangalore

Fellowship in Reproductive Medicine, MS - Obstetrics and Gynaecology, MBBS
IVF Specialist, Ghaziabad
Yes this tablet will help you to normalize thyroid function. Yes you can conceive while on this tablet.
1
person found this helpful
Asked for Female, 32 years old from Bangalore

Fellowship in Reproductive Medicine, MS - Obstetrics and Gynaecology, MBBS
IVF Specialist, Ghaziabad
Recover completely before you plan for IVF as it is not an emergency situtation. Let the liver enzymes come down to normal. please consult with your doctor before starting any medicine (esp oral contraceptive pill).

Fellowship in Reproductive Medicine, MS - Obstetrics and Gynaecology, MBBS
IVF Specialist, Ghaziabad
1
person found this helpful
Shared 11 months ago • Featured Tip

Fellowship in Reproductive Medicine, MS - Obstetrics and Gynaecology, MBBS
IVF Specialist, Ghaziabad
It is a real misfortune to witness several couples going from pillar to post as the mother cannot conceive. Unexplained infertility also called the Idiopathic Infertility continues to be a common problem in spite of all the latest advancements in the field of technology and medical science. As it is a known fact that infertility reports to the inability of a woman to conceive after one year of regular unprotected intercourse.
A Few Causes for Unexplained Infertility:
White sugar- This is extremely acidic and highly toxic to the body. Too much sugar in your body and your diet can cause Candida and lead to infertility. Stop drinking beverages like coke and avoid things such as cookies, candy, donuts, cake and more.
Candidiasis- Candida is caused by an abundance of the fungus Candida Albicans in the human body. It can create severe difficulties in the human body including infertility and is most usually known for causing thrush and vaginal yeast infections in women.
Cervical Mucus- Cervical mucus can be another reason for unexplained infertility. Low cervical mucus is one of the simplest yet most powerful factors to growing pregnant. If the cervical mucus is nonexistent, scant, or very acidic, then the sperm loses its ability to reach the cervix and hence is a cause for infertility.
Diagnosis of unexplained infertility- This kind of infertility is determined by an assessment of ovulation, a semen analysis, and a hysterosalpingogram (HSG).If symptoms are observed, laparoscopy and tests for ovarian reserve are done as well. When the outcome of a standard infertility evaluation is average, doctors specify a diagnosis of unexplained infertility. Although assessments differ, the possibility that all such test sequences for an infertile couple are usual.
Treatment options for unexplained infertility- By definition, the treatment for unexplained infertility is, therefore, empiric as it does not greet a distinct functional impairment or defect. The primary treatment for unexplained infertility comprises of 3-6 months of treatment with Clomid Pills along with regular and timed sexual intercourse and lifestyle changes.
Other treatments include Intra Uterine Insemination (IUI), controlled ovarian hyperstimulation (COH) with IUI, and IVF. Medical clinics or the specialized doctors present the diverse treatment choices and explain the benefits and limitations of several treatment strategies. The most expensive, but also the most powerful treatment for this condition consists of the spectrum of supported reproductive technology including IVF, with or without intracytoplasmic sperm injection(ICSI).
IVF is the method of choice for unexplained infertility when the less expensive, but also less favorable treatment modalities have abandoned. The optimal treatment strategy needs to be based on specific characteristics of the patient such as treatment efficacy, age, side-effect profile such as multiple pregnancies, and cost considerations.
In case you have a concern or query you can always consult an expert & get answers to your questions!
3125
people found this helpful
Shared 11 months ago • Featured Tip

Fellowship in Reproductive Medicine, MS - Obstetrics and Gynaecology, MBBS
IVF Specialist, Ghaziabad
Women with low or diminished ovarian reserve often have to hear that becoming pregnant with their own eggs may not be possible and they may have to rely on a donor's eggs. Poor or low ovarian reserve has always been considered to be an alarming ovarian condition among women. To have a better understanding regarding the seriousness of this particular condition, keep on reading the article.
What is a low ovarian reserve?
The term ovarian reserve refers to the pool of eggs that is present at any time in the ovaries of a woman. When a physiological decrease in the number of the eggs present there is observed, it is termed as poor or low ovarian reserve. The lower quantity of the eggs the lower gets the chance of conceiving or becoming pregnant. However, it doesn't hamper the normal function of the ovaries in any way.
What causes low ovarian reserve?
The low ovarian reserve can happen due to various reasons. Some of the most common causes are the presence of genetic abnormalities, undergoing ovarian surgery, having aggressive treatments such as radiation or chemotherapy for cancer, leading life in an unhealthy way such as smoking or constantly worrying or suffering from anxiety.
However, one must remember that this physical condition is very common in women who are in their 30s or 40s. But those who have children already, the low ovarian reserve may not be a problem for them at all which is not so in case of others.
Symptoms to look for-
There are no specific visible symptoms for women who suffer from the low ovarian reserve. However, with the progress of this issue, women may find their menstrual rhythm to become shorter. For example, the cycle of 28 days may become a cycle of 24 days. Women who are near their menopause can experience signs of low estrogen, vaginal dryness, trouble in sleeping and missing out on their period dates as symptoms of low ovarian reserve.
Are there any treatment options?
It's true that there's no particular cure or treatment solution has been invented yet, but early diagnosis of low ovarian reserve helps women in having a better chance of conceiving with their own eggs. Once diagnosed with it, such treatments are offered that works towards making the conception time a faster one or cryopreserve the woman's embryos or eggs for future use. As long as the ovary responds to the stimulation, maximizing the number of harvested eggs is possible. Once the ovary fails to respond to stimulation, opting for the eggs of young women to get pregnant becomes the only option.
With more and more young couples now running into problems regarding conceiving naturally, the low ovarian reserve has become a serious threat to having children with a woman's own eggs. However, by being aware and well-informed about this particular condition and its symptoms, women can better deal with the problem.
In case you have a concern or query you can always consult an expert & get answers to your questions!
3170
people found this helpful
Shared 11 months ago • Featured Tip

Fellowship in Reproductive Medicine, MS - Obstetrics and Gynaecology, MBBS
IVF Specialist, Ghaziabad
The advancement in the field of medicine is enormous, and with each passing day, the promises it offers in providing solutions is growing. Apparently, the treatment options for infertility too have grown exponentially, and one such option is the IVF.
IVF stands for In vitro fertilization which is a system in which treated sperm are either injected or placed into the egg in a petri dish to accomplish fertilization. If the egg fertilizes, the resultant embryos are implanted into the woman's uterus. Formerly IVF was done for women with issues in the fallopian tube, but there are some other implications of IVF as well in more recent times as discussed below.
Infertility- IVF is the chosen method of treatment in the case of Infertility that is not treatable by therapy, or infertility which can be more favorably be treated with IVF than using any other procedures. IVF can be provided by the demand of a couple for any form of infertility if there are no contraindications.
Tubal disease- Women who have blocked fallopian tubes opted previously for operation have now started using IVF as a better choice of treatment. But in case of patients who have hydrosalpinx, the tubes may have to be removed or interrupted through surgery to maximize the success rates of IVF.
Male factor- In cases of male infertility issues, where there is a deficiency or defect in the quality of sperm or it has trouble penetrating the egg, IVF can be the solution. Through IVF and intracytoplasmic sperm injection (ICSI), such cases can be treated.
Immunological sterility- Immunological infertility refers to miscarriage or infertility caused by immune attacks on the tissues of the reproductive system. It is the outcome of the disorder of immune system which pairing up with its antibodies corrupts female eggs and male sperms. If the low motion of spermatozoids is perceived in the partner, and artificial insemination doesn't yield any returns, extracorporeal fertilization is suggested.
Endometriosis- It is a phenomenon where menstrual period, becomes far worse than customary accompanied by pain with bowel movements or urination. Patients who have endometriosis, often have tubal involvement or ovarian cysts called endometrioma and will benefit from IVF.
Ovulatory dysfunction- Ovulatory Dysfunction is the single-most common cause of female infertility and indicates a difficulty with ovulation that is the monthly release of an egg. When a woman is incapable of ovulation, she can't get pregnant as there is no egg to be fertilized. In patients with PCOS that is polycystic ovarian disease and other ovulatory obstacles, IVF can be recommended.
Unexplained infertility- Patients with no apparent cause for their infertility or other uterine dysfunctionality can get help from IVF too.
Thus one can consider the possibility of IVF in numerous situations causing infertility. Also when the above indications are noticed opting for an IVF can be the best choice. In this case, it is essential to consult with a gynecologist to determine if it will be beneficial in the given circumstance before starting with the procedure. In case you have a concern or query you can always consult an expert & get answers to your questions!
3033
people found this helpful
Shared 11 months ago • Featured Tip

Fellowship in Reproductive Medicine, MS - Obstetrics and Gynaecology, MBBS
IVF Specialist, Ghaziabad
Polycystic ovarian syndrome or PCOS is a common condition to affect women. This is a hormonal issue that is also one of the most common causes of infertility. As a result of PCOS, the ovaries may be bigger than normal. These may have a number of tiny cysts that do not allow eggs to mature. The two main ways PCOS can interfere with fertility are:

Differences in Hormone Levels
The main different types of hormones in the reproductive system are estrogen and androgens. Typically, androgens are converted to estrogen in the case of women. An excessive amount of androgen hormones can lead to the development of male characteristics and traits. Some of the examples of such traits are increased facial hair and body hair. As a result of PCOS, the level of androgen may increase in comparison to estrogen and hence cause infertility.

Ovulation Problems
Healthy ovaries will release an egg every month. This process is known as ovulation. However, in the case of PCOS, a high level of androgens can interfere with the regular release of eggs from the ovaries. Thus, many women who suffer from PCOS experience have irregular menstrual periods. If the egg is not released in time, it cannot be fertilized by sperm and hence conception cannot occur.
The good news is that a diagnosis of PCOS does not imply that a woman can never become a mother. Fertility treatment for PCOS has a very high success rate. Doctors who can help treat PCOS and infertility are known as fertility specialists. Some of the methods used to treat infertility caused by PCOS are:
Medication to help regulate Menstrual Periods: Birth control medication not only prevents unwanted pregnancies but can also help regulate menstruation. These pills contain estrogen and progestin that can reduce the androgen levels in a woman's body. By regulating menstruation, an egg will be released at the opportune time so as to allow them to be fertilized by sperm. In addition, medication may also be prescribed to help a woman ovulate.
Lifestyle Changes: Making a few lifestyle changes can also help increase the chances of conception. For example, weight gain is one of the effects of PCOS. However, controlling your weight and reducing it can help normalize hormone levels. This, in turn, can help regulate menstruation and aid in conception. Some of the ways to achieve this are by exercising regularly, eating a healthy, balanced diet and finding effective ways to deal with stress. In case you have a concern or query you can always consult an expert & get answers to your questions!
2860
people found this helpful
View All Feed
Near By Clinics
View Clinic