Videos (3)
Personal Statement
I pride myself in attending local and statewide seminars to stay current with the latest techniques, and treatment planning.
...more
I pride myself in attending local and statewide seminars to stay current with the latest techniques, and treatment planning.
More about Dr. Pavan Lohiya
Dr. Pavan Lohiya is a trusted Ophthalmologist in Vashi, Navi Mumbai. He has been a practicing Ophthalmologist for 16 years. He has done MD - Ophthalmology, MBBS . He is currently associated with Sunshine Eye Care in Vashi, Navi Mumbai. Don't wait in a queue, book an instant appointment online with Dr. Pavan Lohiya on Lybrate.com.

Lybrate.com has top trusted Ophthalmologists from across India. You will find Ophthalmologists with more than 30 years of experience on Lybrate.com. Find the best Ophthalmologists online in Navi Mumbai. View the profile of medical specialists and their reviews from other patients to make an informed decision.
Info
Education
MD - Ophthalmology - AIIMS, New Delhi - 2005
MBBS - Mumbai University - 2003
Languages spoken
English
Hindi
Location
Book Clinic Appointment with Dr. Pavan Lohiya

1st floor Building No, F-4B, Vashi Main Road, Above Warna Dairy, Sector 9, Vashi, Navi Mumbai

,

Navi Mumbai
Get Directions






Vashi Navi Mumbai, Navi Mumbai

,

Navi Mumbai
Get Directions

Consult Online
Text Consult
Send multiple messages/attachments. Get first response within 6 hours.
7 days validity
•
₹300 online
Consult Now
Phone Consult
Schedule for your preferred date/time
15 minutes call duration
•
₹600 online
Consult Now
Video Consult
Schedule for your preferred date/time
10 minutes call duration
•
₹700 online
Consult Now
Services
Submit Feedback
Submit a review for Dr. Pavan Lohiya
Your feedback matters!
Write a Review
Reviews
Shreyas Pansare
Dec 24, 2018
Nice
Feed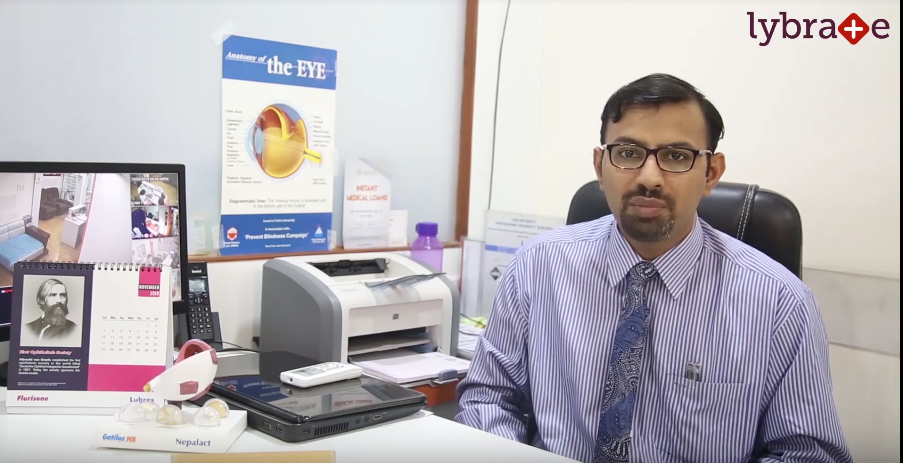 If the people suffering from diabetes find their vision clouded or distorted, then the condition is called Diabetic Retinopathy. The vision gradually grows weaker till there is a complete loss of vision.
4816
people found this helpful
Between myopia or short sightedness and hypermetropia or farsightedness, the latter is less common. However, this does not make it any less important. Farsightedness or long sightedness refers to a refractive error in the eye lens that creates problems focusing on objects nearby. This is because the light entering the eye does not converge on the retina but does so behind the retina.
Long sightedness can be caused by a number of factors. Some of these are:
Structural problems with the eye
Some people are born with structural problems. This is one of the leading causes of long sightedness. These structural conditions include:
1. A cornea that is not steep enough
2. A short eyeball
3. A flattened lense
4. A thicker than normal lense
Age
Long sightedness rarely affects children. This is a condition that becomes noticeable after the age of 40 in most cases. With age the lenses in the eyes become stiffer and do not curve normally. This is known as presbyopia.
Genetics
As with myopia, hypermetropia is also triggered by genetic faults. If someone in your family suffers from this then chances are that you will too. However, the specific genes that transfer this condition from one generation to the next have not been discovered as yet.
Underlying conditions
Long sightedness is also triggered by underlying conditions such as diabetes, under development of a baby and eye during pregnancy, orbital tumours and problems with the blood vessels in the retina.
Not being able to read a book clearly is one of the most common symptoms of long sightedness. Some of its other symptoms are:
1. Needing to squint to focus on objects
2. Headaches
3. Pain or burning in the eyes
4. Fatigue caused by reading, writing or working on a computer
5. Red and watery eyes
Long sightedness can be correctly diagnosed only with a thorough eye examination. Hence it is essential to schedule one regularly. This becomes more important as a person gets older. If left untreated, it can lead to double vision which in turn can trigger two possible eye problems.
This is a condition where the eyes get misaligned and hence do not work in tandem. People suffering from this condition find their eyes focusing on two independent objects instead of seeing the same thing.
Double vision can make one eye more dominant than the other. This makes the muscles of one eye degenerate at higher rate than the other making it lazy. This is known as amblyopia.
5010
people found this helpful
Dry eyes are a common phenomenon that develops when the tears do not provide sufficient moisture to your eyes. This may also be the result of inadequate production of tears by the tear ducts. This condition cannot be cured permanently; however, treatments usually help.
Signs and symptoms of dry eyes:
1. A scratchy, burning and a stinging sensation in the eyes
2. Mucous surrounding the eyes
3. Sensitivity to light
4. Redness of the eyes
5. A feeling that something is stuck in the eyes
6. Problems in wearing contact lenses
7. Vision problems, especially while driving at night
8. Watery eyes caused due to the irritation that stems from dry eyes
9. Blurred vision

What are the causes?
1. Tears are a mix of fatty oils, water and mucus. This combination safeguards your eyes from any sort of infection in addition to keeping your ocular surface (the cornea surface) clear and smooth. Your eyes dry up if the tear ducts do not produce enough tears; medically, this condition is termed 'keratoconjunctivitis sicca'. It can occur due to:
2. Increased drying up or evaporation of the tears caused due to exposure to various kinds of smoke, dry air or wind, less of blinking while focusing on any particular activity or an object and eye lid problems such as in-turning of the eyelids (entropion) and out-turning of the eyelids (ectropion) can contribute to this irritating condition.
3. Imbalance in any of the layers constituting a tear film (made of oil, mucus and water) might lead to this condition.
2
people found this helpful
Eyeglasses and contact lenses are both used for vision correction. Both of the options have their advantages and disadvantages but a number of factors like lifestyle, comfort and age etc. are important while deciding which one to choose.
Here is a list of the fundamental differences between using spectacles and using contact lenses:
1. Distance from the cornea
Lenses are worn directly on the eye and are in constant physical contact with the cornea while glasses are worn over the eyes.Contact lenses may cause infections in the eye because the user has to touch the eye in order to wear them and to take them off.
2. Difference in vision
Since the lenses of the spectacles are a little distance away from the eye, vision can be slightly distorted but contact lenses can provide natural and accurate vision. Also, side vision is not improved by glasses as you have to turn your head to see what is beside you. The contacts move around with your eyeballs and the peripheral vision is in focus.
3. Ease of use
Some people find eyeglasses difficult to use because of the constant weight on the face and the obstruction caused by the frames of the glasses. There may also be a constant need to adjust the frames. Often eyeglasses slip down the nose when you sweat or engage in rigorous physical activity. Contacts are free from all these hassles- they not distracting or obstructive and so they are extensively used by dancers and athletes.Spectacles is very uncomfortable to wear during the rains or in humid weather because they fog up.
4. Infections and complications
Contact lenses can get displaced inside the eye and they can be difficult to reposition. They also cause the eyes to itch and water if you wear them for a very long time at a stretch or if tiny dust particles enter your eyes. The use of eyeglasses is far more flexible in this respect- they can be removed in case your eye itches or burns, but regular use of glasses causes dark circles and bags under the eyes.
5. Aesthetic differences
People often prefer contact lenses as they do not change the physical appearance- they help you to look natural and you can also use colored lenses to change the color of your eyes. Glasses may look slightly unnatural but some people also prefer them for the fashion quotient.
4523
people found this helpful
While red bloodshot eyes may look worrisome at first sight, it is not a cause for concern all the time. There are benign, short-lasting bouts that will disappear on their own to serious medical reasons that could require intervention.
Listed below are some common causes and ways to manage red eyes.
Conjunctivitis- The most common cause of red or pink eye is conjunctivitis- infection of the membrane covering the sclera. The blood vessels are irritated and give the eye a red hue. This is contagious and very common in children, needs to be treated with antibiotic drops based on the cause.
Allergy- Be it pollen, dust, dander, or some chemicals, the eyes could be sensitive to it and get inflamed and take on a red colour. This can be treated with a combination of prevention by avoiding exposure to the allergen (which causes the allergy) and some antihistamine drops if required.
Contact lenses- Extended or improper use of contact lenses is the main reason for red eyes in contact lens users. There is reduced lubrication, increased accumulation of dust and microbes if the lens are not removed at frequent intervals. Removal of the lens and visit to the doctor are important for managing this.
Computer Vision Syndrome- With people spending a large amount of time staring at computer screens and tablets and phone screens, the dryness in the eyes increases, thereby leading to red eyes. The reduced blinking when working on computers also affects the condition. It is therefore very important to take conscious breaks to stare away from the monitors and use special glasses if required. In some cases, eye drops may also be required.
Occupational Hazard- For people working outdoors, conditions such as dust, heat, smoke, and dry air increase the chances of red eyes. Reducing exposure as much as possible and use of protective eyewear is extremely essential.
Dry Eye Syndrome- The tear glands produce a constant source of lubrication for the eyes and also cleanse the eyes from the minute dust particles and other irritants. For various reasons, the tears produced may not be sufficient and can lead to red eyes. Artificial tear substitute could be used for managing this.
Some benign reasons like swimming, smoking, lack of sleep, pregnancy, common cold also produce bloodshot eyes.
On the other hand, corneal ulcer, uveitis, ocular herpes, glaucoma, and other medical conditions could also lead to red eyes.
If it persists for more than 2 days, is painful, associated with discharge or sensitivity to light, it is important to seek medical help, especially if associated with injury or trauma.
4452
people found this helpful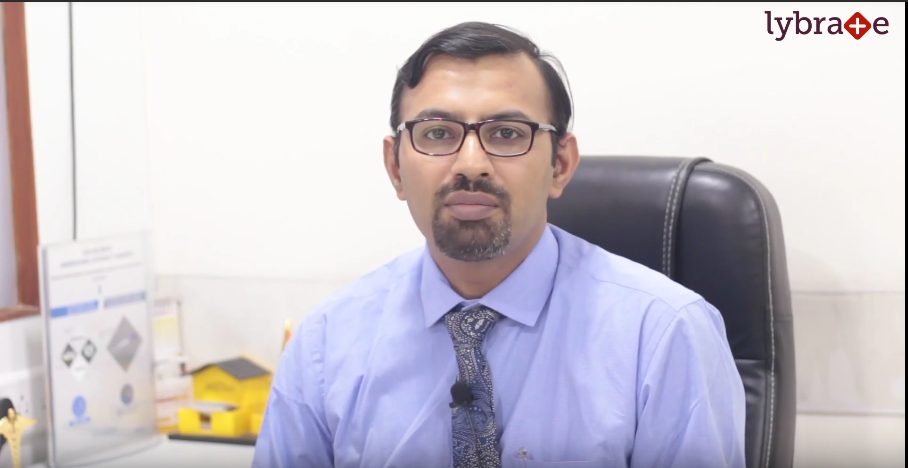 Glaucoma is a group of diseases that cause damage to your eye's optic nerve and gets worse over time. The optic nerve is a bundle of millions of nerve fibres which carry visual impulse from the retina at the back of eye to the brain. The increased Eye pressure, called intraocular pressure, can damage the optic nerve and fasten the natural nerve fibre loss. Since nerve cells can't regenerate this damage is permanent and irreversible.
4486
people found this helpful
Sight is one of our most important senses. To ensure that your vision is not compromised, regular eye examinations are essential. This is regardless of age and overall health because the only way to diagnose conditions in the eye in the early stages is with a comprehensive eye exam. By arresting them in the early stages, many eye disorders can be easily controlled and treated.
During a routine eye examination, the doctor will look into a number of aspects of your eye's health. An eye examination can also indicate serious health issues like diabetes, macular degeneration and glaucoma. Some of the conditions an eye doctor looks for during an eye exam are:
Refractive error
If you already have a prescription this will be checked. In other cases, the strength of the eye muscles is checked for near sightedness, far sightedness and astigmatism which can be corrected with lasik surgery, spectacles or lenses. The earlier a refractive error is corrected, the lower are its chances of increasing. When it comes to children, they often do not realize signs of vision deterioration and hence, an eye examination becomes essential.
Amblyopia
This is a condition where one eye has a much higher refractive error than the other or where the eyes are misaligned. If this is not treated in time, amblyopia can stunt vision in the affected eye and result in blindness.
Strabismus
Crossed or turned eyes are termed as cases of strabismus. This is caused by the misalignment of the eyes and can cause problems with depth perception. This can lead to amblyopia and eventual blindness if not treated in time.
Focusing and communicative problems between the eyes
An eye examination can also determine problems with focusing on objects. With children this can be a sign of underdeveloped focusing skills while in adults it can be a symptom of presbyopia or age related diminished focusing ability. Your doctor will also check how well your eyes work together. If they do not work in tandem, it can cause headaches, eye strains and problems with reading.
Diseases
By looking at the blood vessels and retina of the eyes, doctors can detect signs of high blood pressure, cholesterol etc. Leaks in the blood vessels or bleeding in the eyes can also be a sign of diabetes or swelling of the macula.
Age related conditions
As with the rest of the body, the eye tissues and muscles also degenerate with time. Cataract is one of the most common age related issues that affect the eyes.
This is a condition which can be caused in the delicate folds of the skin over the eye called the eyelid. The eyelids usually protect us from extreme light, and the entrance of other debris as well as against injuries to the delicate interiors of the eyes. The eyelid may get irritated or experience varied sensations like prickling, burning or itching, with a dull ache or sharp pain due to many reasons. This discomfort and irritation is usually caused by inflammation. Let us learn more about this condition.
Eyelid Inflammation: Blepharitis or eye inflammation is a condition that causes eyelid irritation because of allergic reactions as well as infections, dandruff in the eyelashes and eyebrows, pollutants and varied other causes. Also, poor hygiene can lead to the growth of eyelash lice which can also enter the eyes and lead to inflammation and irritation of the eyelids. A malfunctioning oil gland can also cause this kind of problem along with side effects of certain kinds of medication.
Types of Inflammation: This condition can be of two types :- anterior and posterior. Anterior eye inflammation causes irritation in that part of the eyelids which are outside the eyes where the eyelashes are situated. Dandruff and allergic reactions can also cause this kind of irritation. Posterior eyelid inflammation is a condition that can be found in the inner rims and corners of the eyes where malfunctioning oil glands found in the follicles of the eyelashes can cause this problem leading to blurry or cloudy vision as well.
Symptoms: Apart from irritation and not being able to close the eyes properly, there are many other symptoms of this condition. These symptoms include sensitivity to glares of light, oily eyelids, burning and itching sensation, and a feeling that some particles have entered your eyes and formed a crust on your eyelashes.
Checking for an Infection: Many of these symptoms can point at the presence of an infection, especially when accompanied by fever and headaches. Yet, irritation can also just be a cause of simple inflammation or due to the entry of a foreign body into the eye. Still, it is always best to get the symptoms checked by an ophthalmologist who will conduct a detailed eye exam along with lab tests based on blood samples in order to ensure that there is no bacterium or virus infecting the body.
Treatment: Steroids and antibiotics will be used only when there is an infection. As a home remedy for this condition, you can apply a warm wash cloth and clean your eyes frequently.
Talk to your doctor about potential complications of this irritation like eyelash loss.
Eye flashes or photopsia can be caused by many conditions. Although flashes are harmless, they might indicate some serious eye issue which needs to be addressed immediately. Medical attention should be taken when flashes cause loss of vision and also small spots seem to float from one side to the other, thereby hindering the vision.
Migraines -
Migraines and very severe recurrent form of headaches which last for few hours to many days, and can cause visual symptoms. The light flashes look like zigzag lines, geometric patterns and sparkles when they occur with a migraine. Flashes might affect one eye or both and occur in the peripheral area of the vision. Light flashes sometimes also occur due to ophthalmic migraine, a migraine without a headache.
Posterior Vitreous Detachment -
The jelly-like substance or the vitreous fluid fill the center of the eye and also gives it shape, is attached to the retina. With age and over time there is shrinking of the vitreous and it begins to detach from the retina. This is known as posterior vitreous detachment. In this the vitreous tugs or pulls on the retina, while the retina gets detached and stimulates it thus causing flashes to occur.
There is no known treatment for posterior vitreous detachment, through regular monitoring of the eye through eye checkups are helpful. Symptoms of this are similar to those of retinal detachment (condition in which there is permanent vision loss).
Retinal Detachment or Tear -
Retinal tear and detachment also cause light flashes in the eye. This needs to be treated promptly. In case of permanent vision loss, there is detachment of retina at the back of the eye, especially if the detachment takes place over the macula which is the main focus of the vision on retina. When the retina detaches from the eye, it loses the main source of nutrients. As there are photosensitive cells in the retina which are responsible for vision, the results of retina tear are severe.
Retinal damage occurs after trauma or as a complication from diabetes or posterior vitreous detachment. Vitreous gel tends to seep under the retina from the small crevices and holes formed by the retinal thinning. This, in turn, raises the sections and disconnects it from the eye. This can be corrected by laser treatment, cryopexy or eye surgery.
A trauma like a hard blow on the head can lead the person to experience flashes of light. Also some medications can lead to toxic levels, like Digitalis can cause flashes of light. The symptoms of eye flashes also occur with macular degeneration, which is an age-related disease and in this the vision reduces gradually.
4616
people found this helpful
The quality and sharpness of vision are generally measured with a Snellen chart. The Snellen chart shows letters of logically smaller size. Perfect vision is 20/20. This implies the patient or subject sees the same line of letters at twenty feet that a typical individual sees at twenty feet.
Here are a few doctor recommended tips that can be followed in order to achieve a perfect vision. These are as follows:
1. Eat right for good vision
Taking good care of your eyes begins with the food that you eat. Foods, for example, fatty acids, lutein, zinc and vitamins C and E may avert age related vision and eyesight problems, for example, macular degeneration and cataract as shown by certain studies. Eating these foods daily can lead to healthy eyesight. Following are some of the nutrients that can help us do so:
Green vegetables, for example, spinach, kale, and collards
Salmon and fish
Oranges and different citrus natural products or juices
Shellfish and pork
2. Quit smoking
Smoking makes you more inclined to get cataract, optic nerve damage and macular degeneration. The more times you attempt to stop smoking, the more probable you are to succeed.

3. Wear shades
The right sort of shades will shield your eyes from the sun's bright (UV) beams. An excess of UV exposure makes you more inclined to get cataracts and macular degeneration. Pick shades that piece ninety nine to hundred percent of both UVA and UVB beams. Wraparound lenses shield your eyes from the side. Spellbound lenses diminish the glare when driving. Some of the contact lenses come with UV protection as well. It is still a smart thought to wear shades for more protection, however.

4. Turn away From the Computer Screen
Gazing at a computer screen for a really long time can bring about eye strain, foggy vision, trouble focusing at a distance, dry eyes. The muscles around the eyes can start getting weak and painful if given too much strain. Turn down the screen brightness. You need to at present have the capacity to see, however, you should not feel like you are gazing at a very bright light. In case you are reading from the computer, use the zoom capacity to make the content bigger.

5. Pencil exercise
Take a pencil, and place it some place in the centre. Draw a letter, number or dot in on any side of the pencil. For this activity, you will concentrate on the pencil and the spot as you move it toward and far from your eyes. Pencil push-ups are rumoured to correct twofold vision and crossed eyes, yet it cannot hurt to attempt them for different issues since it is free, easy, and just includes focusing and refocusing your eyes.
1
person found this helpful
View All Feed