About
My favorite part of being a doctor is the opportunity to directly improve the health and wellbeing of my patients and to develop professional and personal relationships with them.
...more
My favorite part of being a doctor is the opportunity to directly improve the health and wellbeing of my patients and to develop professional and personal relationships with them.
Location
Photos (4)




Amenities
Parking
Credit Card
Online Appointments
Reception
24x7 Pharmacy
Ac Rooms
Network Hospital

Mhalsa Residency, Plot no. 6, Above State Bank Of India, Sector 36, Kamothe, Navi Mumbai, Maharashtra

,

Navi Mumbai
Get Directions
Doctor in B& J Super Speciality Hospital

MBBS Bachelor of Medicine and Bachelor of Surgery, MD - Medicine, DM - Cardiology
Cardiologist
₹350 online
10:00 AM - 01:00 PM
05:00 PM - 09:00 PM
MBBS Bachelor of Medicine and Bachelor of Surgery, MD - Medicine, DM - Cardiology
Cardiologist
₹350 online
11:00 AM - 02:00 PM
06:00 PM - 09:00 PM
Specialities
Cardiology
Aims to provide effective diagnosis and treatment related to cardiac and circulatory problems
Feed
Shared 1 week ago • Featured Tip
We're all guilty of making fun of snorers but sometimes this snoring can be a symptom of sleep apnea. Sleep apnea is a condition where breathing is not continuous and may start and stop many times while asleep. This affects the quality of your sleep and in turn can affect many aspects of your health including your cardiovascular health. Here's how:
High Blood Pressure
When a sleep apnea patient's breathing stops, the oxygen levels in the blood also suddenly fall. This can increase your blood pressure. High blood pressure means that the heart muscles need to work harder to pump blood through the body.
Cardiomyopathy
As a result of high blood pressure, the heart walls may become thicker and the heart muscles become stiffer. This is known as cardioyopathy. As this condition worsens, the heart becomes weaker and is unable to maintain a regular rhythm. This can eventually lead to heart failure.
Arrhythmia
An irregular heartbeat is also known as arrhythmia. This may also be related to the changes in the heart's structure that follow the drop in blood oxygen levels. In many cases, arrhythmia has no visible symptoms and can often go undiagnosed. This can result in the formation of blood clots in the atria which can lead to a stroke.
Sleep apnea is easy to diagnose. If the doctor feels that you show symptoms of sleep apnea, you may be asked to stay on the hospital overnight and undergo a sleep evaluation. This tests a variety of body functions including brain activity, eye movements, heart rate, breathing patterns and blood oxygen levels.
Treatment for sleep apnea depends on the causes for this condition. If you are overweight, regular exercise and a change in diet can help you lose the excess weight and cure sleep apnea. Similarly, if your sleep apnea is triggered by an allergy, treating the allergy can help cure the sleep apnea. Other forms of treatment for sleep apnea may include:
Continuous positive airway pressure (CPAP)
This is a machine which pumps air into the body through a nasal mask. By keeping the pressure in the machine higher than normal air pressure the upper airway passages are kept open and hence the quality of your sleep is improved. An auto CPAP machine can modulate the air pressure such that it is higher when you inhale and lower when you exhale.;
Oral devices
Your doctor may suggest oral devices that allow you to keep your mouth open while you sleep. This is easier to use than CPAP machine but less effective.
Surgery is the last resort when it comes to treatment for sleep apnea.
4
people found this helpful
Shared 1 week ago • Featured Tip
3493
people found this helpful
Shared 1 week ago • Featured Tip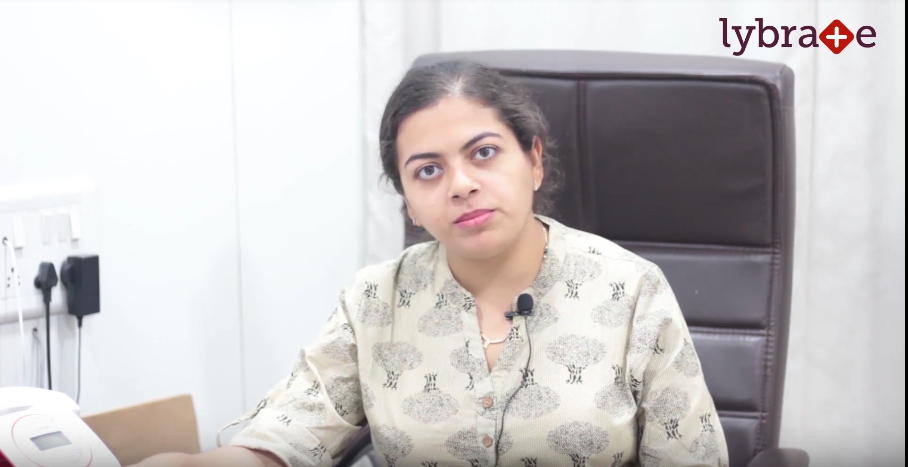 A brain stroke can affect anyone at any point of time when the supply of blood to the brain is interrupted. It can threaten major physical functions and can prove to be fatally dangerous at times. The brain stem which is placed right above the spinal cord controls the breathing, heartbeat and levels of blood pressure. It is also in charge of controlling some elementary functions such as swallowing, hearing, speech and eye movements.
3462
people found this helpful
Shared 1 week ago • Featured Tip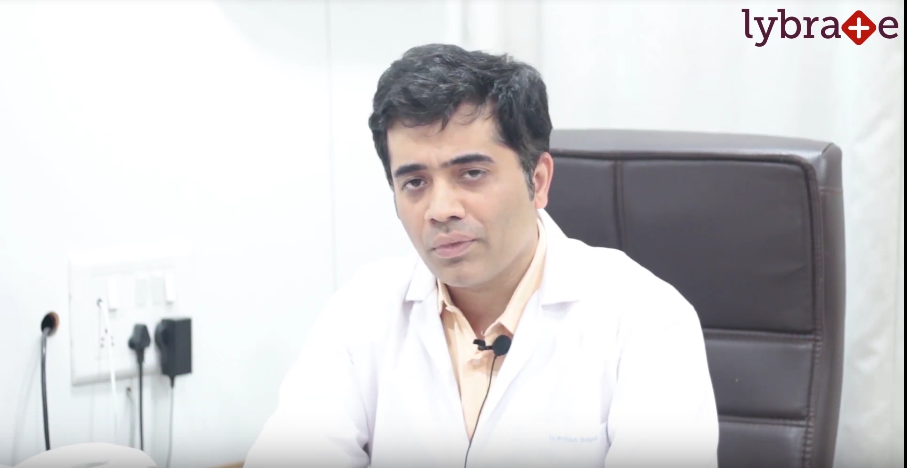 With recent lifestyle changes, more and more people, younger in age, are falling prey to heart attacks. While some silently suffer the attack during their sleep and never wake up, others have symptoms which they dismiss as acidity or muscular pain and ignore them. There are multiple media programs that are trying to create awareness about how to identify a heart attack. If done at the right time, there is a good chance that the person can be saved.
3436
people found this helpful
Shared 1 week ago • Featured Tip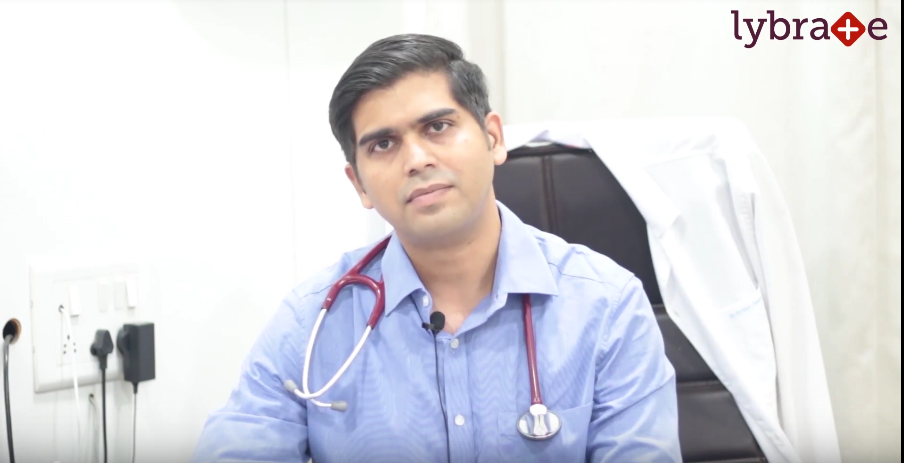 Angiography is one of the most primary tests that is conducted on people with complaints of heart diseases or those who have suffered a cardiac arrest of some degree. It usually involves the insertion of a fine plastic tube called the catheter into one's artery in order to map the condition of the heart of the patient. It takes X-rays of the heart's arteries (coronary arteries) using a technique called coronary angiography or arteriography.
3469
people found this helpful
Shared 4 weeks ago • Featured Tip
Heart Blocks are a result of plaque buildup in your arteries, which blocks blood flow and circulation to the heart, causing heart muscle damage and heightens the risk for heart attack and stroke.
Arteries which have smooth and elastic walls become thick and restrict blood flow from the cholesterol deposits over the years. Blood clots can also block the arteries that supply oxygen rich blood to the heart. These can eventually lead to strokes and heart attacks.
Some warning signs that you may be at risk of heart blockage:
Have you had a mild stroke: Plaque that accumulates in the carotid artery supplying oxygen rich blood to the brain can cause a stroke. People who have had strokes are more prone to heart attacks.
Do you often feel fatigue and dizziness: Reduced oxygen from poor circulation and blood flow can result in fatigue and tiredness as well as dizziness.
Experiencing shortness of breath: Poor blood flow can lead to shortness of breath from even mild forms of exercise or even from carrying out daily chores or walking.
Sudden chest pain: Chest pain or angina result from reduced supply of blood to the heart. It can be felt as pressure, tightness in the chest, squeezing in the chest, numbness or burning.
Unexplained lower back pain: This can result from pressure in the spine as a result of pinched nerves due to compressed vertebrae discs as a result of poor blood flow.
Erectile dysfunction in men: If an erection becomes difficult or impossible, it could be a warning sign of clogged arteries. These arteries supply blood to the pelvis area and help achieve an erection.
Calf pain: Blocked leg arteries can cause calf pain, especially in smokers . THis is an early sign of possible heart blocks.
Painful, numb and cold hands and feet: Plaque build up in the arteries of the extremities can cause numbness and coldness in the hands and feet.
Remember early detection is the key to prevent or delay heart attacks.
4
people found this helpful
Shared 1 month ago • Featured Tip
The word acute coronary syndrome refers to a group of symptoms that are caused by blockage of the blood flow to the heart muscles. The most common result of this is myocardial infarction or heart attack as it is popularly called. Reduced blood flow leads to death of some portion of the heart muscle wall. While the word heart attack sounds almost fatal, it need not be the case. Knowing how to identify an attack and being aware of some simple measures can help save lives.
Symptoms: The tell-tale signs of a heart attack are as follows:
- Chest pain and discomfort usually described as a tightness or burning in the chest region
- Pain along the left side of the shoulder and neck, going up into the jaw, down to the arm
- Nausea and vomiting
- Profuse sweating
- Difficulty breathing
- Dizzy or fuzzy feeling
- Tired, extreme fatigue
- Anxious, apprehensive feeling
However, be also aware that there are a lot of people who experience a silent heart attack. Women, obese, elderly, and diabetic patients can have silent attacks, and depending on severity, either they go on with life as usual or can have a fatal attack.
Diagnosis:
Once you are doubtful of a heart attack, the next step is to reach the closest medical facility for a diagnosis. In addition to a detailed examination and history, the following two tests will be performed.
- Electrocardiogram (ECG): A 12-lead ECG will measure electrical activity of the heart and identify irregular electrical activity which is indicative of a myocardial infarction.
- Blood tests:
Presence of certain enzymes in the blood, CK-MB and troponin, are indicative of a heart attack. A complete electrolyte profile also will be done, and increase or decrease of some electrolytes is helpful in diagnosing a heart attack.

- In addition to these two, chest radiography, cardiac angiography, echocardiogram, stress test, and computed coronary tomography may also be required to confirm the diagnosis.
Once diagnosed, the first step would be to relieve the symptoms, negate the effects of reduced blood flow, and restore cardiac function.
- Dissolve the clot - Using thrombolytics like clopedigrol
- Nitroglycerin - To dilate the blood vessels and improve blood flow, especially to the heart muscles
- Anticoagulant therapy - Blood thinners are usually used to avoid blood clot formation; aspirin and heparin are the most commonly used agents.
- Blood pressure maintaining drugs like beta blockers and/or angiotensin-converting enzyme (ACE) inhibitors are also used
- Statins are used to reduce the amount of cholesterol in the blood and stabilize plaque deposits.
In very severe cases, angioplasty and stenting or coronary bypass surgery may be required.
Educating people on how to identify a heart attack and manage it is very useful and can help save lives.

3412
people found this helpful
Shared 1 month ago • Featured Tip
Are you experiencing irregular and fluctuating heartbeats? Is your heartbeat too fast or too slow? If yes, then it signifies that you are suffering from arrhythmias or abnormal heart rhythms. This is a disorder which affects the heart rate or heart rhythm and the heartbeat becomes irregular.
Causes of abnormal heart rhythms
Arrhythmias occurs due to problems with the electrical conduction system of the heart. In this case, abnormal signals might occur; the electrical signals might get blocked or slowed down, or the electric signals may travel in different paths throughout the heart. Abnormal heartbeats are commonly caused by the following:
Abnormal potassium levels in the body
Heart attacks or due to a damaged heart muscle, owing to a previous heart attack
Inborn heart diseases
Cases of an enlarged heart and heart failure
Overreaction of the thyroid gland
Several other substances or medicines may lead to arrhythmias, such as alcohol, stimulant drugs, caffeine, nicotine, and antidepressant medicines or blood pressure medicines.
Common symptoms of this condition apart from irregular heartbeat patterns include chest pain, fainting, dizziness and light-headedness, trouble in breathing and paleness.
Diagnosis of abnormal heart rhythms
For the diagnosis of arrhythmias, your doctor will use a stethoscope to listen to your heartbeat. Several health monitoring devices are used to detect abnormal heart rhythms. These include the Holter monitor and the event monitor, or a loop recorder.
Other diagnosis tests which are required to be carried out include coronary angiography, ECG or electrocardiogram, and an echocardiogram. A test known as an electrophysiology can be undertaken for getting a closer look at the electrical system of the heart.
Treatment for abnormal heart rhythms
When a case of arrhythmias is severe, urgent treatment is required for restoring the heart's rhythm to normal. The different forms of treatment are as follows:
Electrical shock therapy such as defibrillation or cardioversion
Implanting of a heart pacemaker for a short term
Certain medications which are given through the veins or orally
A group of medicines known as anti-arrhythmic drugs is used for the prevention of recurrence of the condition and to keep the heart rate from fluctuating continually.
Cardiac ablation may be carried out for destroying some areas in the heart from where the rhythm problems are caused.
An implantable cardiac defibrillator is used in people who are at a risk of facing cardiac death.
In case you experience abnormal heart rhythm, you must consult a doctor immediately. You should only start taking medicines and follow a treatment after it has been recommended by a doctor.
3319
people found this helpful
Shared 1 month ago • Featured Tip
Menopause brings about a lot of changes in a woman's body. It not only signifies the end of her fertility and child bearing days but is a sign of growing age and the body progressing in a new direction of aches, pains and vulnerability. While some of these are natural, others can prove to be dangerous as it significantly increases the risk of heart disease (unlike common myths, women do get heart attacks). The risk factor is also goes up if the woman suffers from diabetes, obesity and high blood pressure. One of the widely known but well ignored fact remains that women with a sedentary lifestyle increase their risk and vulnerability to all of these diseases. A family history in heart disease can also turn into a risk factor when menopause sets in.
The natural age of menopause is considered to be around 50 and when a woman reaches this age, the estrogen levels in her body experience a sharp drop. This hormone is partly responsible in maintaining heart health in women. Other factors that are triggered during menopause include changes in body fat distribution from a gynoid to an android pattern, reduced glucose tolerance, abnormal plasma lipids, increased blood pressure, increased sympathetic tone, endothelial dysfunction and vascular inflammation.
Experiencing menopause? Here's how you can lower your risk of heart disease
A healthy lifestyle never comes by accident, only by choice. And this is an essential key in controlling diseases that come as a side effect of menopause too. Here are some thing you can do:
Walk / Exercise: This isn't a 5-day week practice. You need to exercise throughout the week in order to maintain heart health. It helps your heart to pump blood through your body and also reduces risks to other diseases like high blood pressure and cholesterol. One key benefit is that it helps keeps the weight off - that should be good reason to walk an extra mile.
Choose a healthy diet: Most people mistake a diet to be about not eating the things you really like. A good diet can be made very tasty and can also be portioned in such a way that it leaves less room for craving. As always avoid the junk, deep fries and extra helping of cheese.
Hormonal therapy: There has been contradicting evidence on hormonal replacement therapy for estrogen can lower the risk of heart disease. Some women continue to be advised this treatment based on their particular case history, especially for women who undergo surgical menopause (when the uterus and other reproductive organs many have to be removed due to life threatening conditions like cancer).
4
people found this helpful
Shared 1 month ago • Featured Tip
What is Palpitation?
Palpitation is a feeling of awareness of your own heart beat.
It is usually described as heart rate being either too fast (racing), too slow or a sensation of missing a beat.
Types of palpitations?
Normal (Benign) -
These palpitations occur as a response to physical or mental stress like exercise, fever, pain, fear, anxiety etc.
They are harmless and settle on their own once the precipitating factors disappear. They do not require any medical treatment.
Abnormal -
These palpitations occur due to some underlying abnormality in either the structure of heart or the beating of heart.
These can be dangerous and at times life threatening. They may or may not settle on their own and require some medical treatment.
Warning signs that suggest palpitations are abnormal?
Palpitations are abnormal if they are associated with chest heaviness, chest pain, uneasiness, sweating, weakness, giddiness, feeling of black out, fainting, nausea, vomiting, seizures.
Palpitations are more likely to be abnormal In people who have some existing heart disease and these patients should report to their doctor at the earliest.
What to do during palpitations?
Stay calm.
Call for help. (If u are alone avoid driving, use a taxi or auto) Go to your nearest hospital/doctor and try to get an ECG during the palpitations. If you are helping someone having palpitations, if they faint, call for help, start CPR if they remain unresponsive and take them to the nearest hospita
Which doctor can treat palpitations?
Doctors who specialise in the treatment of palpitations are called Electrophysiologists.
They specialise in heart rhythm and are capable of performing a variety of complex tests to identify and treat different types of palpitations.
Which investigations are used to diagnose palpitations?
ECG - Taken during palpitations and when the patient is normal is a very helpful tool.
Holter - Externally applied recorder which continuously records heart rhythm for 24 hrs.
ELR - Extended looper recorder, is like holter, but it records rhythm for longer durations.
ILR - Internal loop recorde is attached within the body for recording rhythm for long duration.
EPS - Electrophysiology study, is the most sure shot test to diagnose, identify and treat
palpitations.
What is EPS?
EPS stands for Electrophysiology study. By this test a trained electro-physiologist studies the conduction and formation system of heart beat, to understand the source, cause and type of palpitation.
It is a simple and safe procedure of 2-3 hours and can be done as a day care procedure (by admitting the patient for a few hours in hospital, with discharge on same day).
It requires fasting for 4 hrs, some standard blood investigations and is done with local anaesthesia and if required it can be combined with treatment like ablation in the same sitting.
In the procedure electro-physiologist take catheters into your heart to study and stimulate the palpitations and understand them. Once found they can use various techniques to stop the palpitations, the techniques are called Ablation.
What are the treatment options available for palpitations?
There are many options depending upon the nature of palpitations and condition of the patient -
Drug therapy
Cardioversion - where either a drug or electric shock is given to stop palpitations immediately.
Ablations using many sophisticated computer softwares
Device Therapy like ICD (Internal cardiac defibrillator)
Combination of all the above therapies.
Your Electrophysiologist and you as a team can make a choice about the options that will be best for you.
2909
people found this helpful
View All Feed