About
Our medical care facility offers treatments from the best doctors in the field of Eye Surgeon, LASIK & Laser Eye Surgeon, Ophthalmologist.We like to think that we are an extraordinary pra...
...more
Our medical care facility offers treatments from the best doctors in the field of Eye Surgeon, LASIK & Laser Eye Surgeon, Ophthalmologist.We like to think that we are an extraordinary practice that is all about you - your potential, your comfort, your health, and your individuality. You are important to us and we strive to help you in every and any way that we can.
More about Sunshine Eye Care
Sunshine Eye Care is known for housing experienced Ophthalmologists. Dr. Pavan Lohiya, a well-reputed Ophthalmologist, practices in Navi Mumbai. Visit this medical health centre for Ophthalmologists recommended by 94 patients.
Location
Vashi Navi Mumbai, Navi Mumbai
Vashi
Navi Mumbai,
Maharashtra
-
400703

Get Directions
Photos (1)

Videos (1)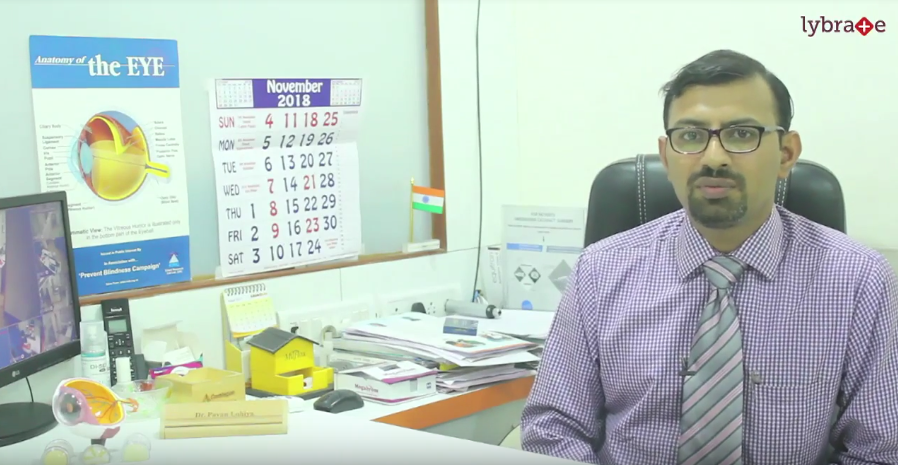 Doctor in Sunshine Eye Care
MD - Ophthalmology, MBBS
Ophthalmologist
Book appointment and get ₹125 LybrateCash (Lybrate Wallet) after your visit
Services
Submit Feedback
Submit a review for Sunshine Eye Care
Your feedback matters!
Write a Review
Feed
Sight is one of our most important senses. To ensure that your vision is not compromised, regular eye examinations are essential. This is regardless of age and overall health because the only way to diagnose conditions in the eye in the early stages is with a comprehensive eye exam. By arresting them in the early stages, many eye disorders can be easily controlled and treated.
During a routine eye examination, the doctor will look into a number of aspects of your eye's health. An eye examination can also indicate serious health issues like diabetes, macular degeneration and glaucoma. Some of the conditions an eye doctor looks for during an eye exam are:
Refractive error
If you already have a prescription this will be checked. In other cases, the strength of the eye muscles is checked for near sightedness, far sightedness and astigmatism which can be corrected with lasik surgery, spectacles or lenses. The earlier a refractive error is corrected, the lower are its chances of increasing. When it comes to children, they often do not realize signs of vision deterioration and hence, an eye examination becomes essential.
Amblyopia
This is a condition where one eye has a much higher refractive error than the other or where the eyes are misaligned. If this is not treated in time, amblyopia can stunt vision in the affected eye and result in blindness.
Strabismus
Crossed or turned eyes are termed as cases of strabismus. This is caused by the misalignment of the eyes and can cause problems with depth perception. This can lead to amblyopia and eventual blindness if not treated in time.
Focusing and communicative problems between the eyes
An eye examination can also determine problems with focusing on objects. With children this can be a sign of underdeveloped focusing skills while in adults it can be a symptom of presbyopia or age related diminished focusing ability. Your doctor will also check how well your eyes work together. If they do not work in tandem, it can cause headaches, eye strains and problems with reading.
Diseases
By looking at the blood vessels and retina of the eyes, doctors can detect signs of high blood pressure, cholesterol etc. Leaks in the blood vessels or bleeding in the eyes can also be a sign of diabetes or swelling of the macula.
Age related conditions
As with the rest of the body, the eye tissues and muscles also degenerate with time. Cataract is one of the most common age related issues that affect the eyes.
This is a condition which can be caused in the delicate folds of the skin over the eye called the eyelid. The eyelids usually protect us from extreme light, and the entrance of other debris as well as against injuries to the delicate interiors of the eyes. The eyelid may get irritated or experience varied sensations like prickling, burning or itching, with a dull ache or sharp pain due to many reasons. This discomfort and irritation is usually caused by inflammation. Let us learn more about this condition.
Eyelid Inflammation: Blepharitis or eye inflammation is a condition that causes eyelid irritation because of allergic reactions as well as infections, dandruff in the eyelashes and eyebrows, pollutants and varied other causes. Also, poor hygiene can lead to the growth of eyelash lice which can also enter the eyes and lead to inflammation and irritation of the eyelids. A malfunctioning oil gland can also cause this kind of problem along with side effects of certain kinds of medication.
Types of Inflammation: This condition can be of two types :- anterior and posterior. Anterior eye inflammation causes irritation in that part of the eyelids which are outside the eyes where the eyelashes are situated. Dandruff and allergic reactions can also cause this kind of irritation. Posterior eyelid inflammation is a condition that can be found in the inner rims and corners of the eyes where malfunctioning oil glands found in the follicles of the eyelashes can cause this problem leading to blurry or cloudy vision as well.
Symptoms: Apart from irritation and not being able to close the eyes properly, there are many other symptoms of this condition. These symptoms include sensitivity to glares of light, oily eyelids, burning and itching sensation, and a feeling that some particles have entered your eyes and formed a crust on your eyelashes.
Checking for an Infection: Many of these symptoms can point at the presence of an infection, especially when accompanied by fever and headaches. Yet, irritation can also just be a cause of simple inflammation or due to the entry of a foreign body into the eye. Still, it is always best to get the symptoms checked by an ophthalmologist who will conduct a detailed eye exam along with lab tests based on blood samples in order to ensure that there is no bacterium or virus infecting the body.
Treatment: Steroids and antibiotics will be used only when there is an infection. As a home remedy for this condition, you can apply a warm wash cloth and clean your eyes frequently.
Talk to your doctor about potential complications of this irritation like eyelash loss.
Eye flashes or photopsia can be caused by many conditions. Although flashes are harmless, they might indicate some serious eye issue which needs to be addressed immediately. Medical attention should be taken when flashes cause loss of vision and also small spots seem to float from one side to the other, thereby hindering the vision.
Migraines -
Migraines and very severe recurrent form of headaches which last for few hours to many days, and can cause visual symptoms. The light flashes look like zigzag lines, geometric patterns and sparkles when they occur with a migraine. Flashes might affect one eye or both and occur in the peripheral area of the vision. Light flashes sometimes also occur due to ophthalmic migraine, a migraine without a headache.
Posterior Vitreous Detachment -
The jelly-like substance or the vitreous fluid fill the center of the eye and also gives it shape, is attached to the retina. With age and over time there is shrinking of the vitreous and it begins to detach from the retina. This is known as posterior vitreous detachment. In this the vitreous tugs or pulls on the retina, while the retina gets detached and stimulates it thus causing flashes to occur.
There is no known treatment for posterior vitreous detachment, through regular monitoring of the eye through eye checkups are helpful. Symptoms of this are similar to those of retinal detachment (condition in which there is permanent vision loss).
Retinal Detachment or Tear -
Retinal tear and detachment also cause light flashes in the eye. This needs to be treated promptly. In case of permanent vision loss, there is detachment of retina at the back of the eye, especially if the detachment takes place over the macula which is the main focus of the vision on retina. When the retina detaches from the eye, it loses the main source of nutrients. As there are photosensitive cells in the retina which are responsible for vision, the results of retina tear are severe.
Retinal damage occurs after trauma or as a complication from diabetes or posterior vitreous detachment. Vitreous gel tends to seep under the retina from the small crevices and holes formed by the retinal thinning. This, in turn, raises the sections and disconnects it from the eye. This can be corrected by laser treatment, cryopexy or eye surgery.
A trauma like a hard blow on the head can lead the person to experience flashes of light. Also some medications can lead to toxic levels, like Digitalis can cause flashes of light. The symptoms of eye flashes also occur with macular degeneration, which is an age-related disease and in this the vision reduces gradually.
4616
people found this helpful
The quality and sharpness of vision are generally measured with a Snellen chart. The Snellen chart shows letters of logically smaller size. Perfect vision is 20/20. This implies the patient or subject sees the same line of letters at twenty feet that a typical individual sees at twenty feet.
Here are a few doctor recommended tips that can be followed in order to achieve a perfect vision. These are as follows:
1. Eat right for good vision
Taking good care of your eyes begins with the food that you eat. Foods, for example, fatty acids, lutein, zinc and vitamins C and E may avert age related vision and eyesight problems, for example, macular degeneration and cataract as shown by certain studies. Eating these foods daily can lead to healthy eyesight. Following are some of the nutrients that can help us do so:
Green vegetables, for example, spinach, kale, and collards
Salmon and fish
Oranges and different citrus natural products or juices
Shellfish and pork
2. Quit smoking
Smoking makes you more inclined to get cataract, optic nerve damage and macular degeneration. The more times you attempt to stop smoking, the more probable you are to succeed.

3. Wear shades
The right sort of shades will shield your eyes from the sun's bright (UV) beams. An excess of UV exposure makes you more inclined to get cataracts and macular degeneration. Pick shades that piece ninety nine to hundred percent of both UVA and UVB beams. Wraparound lenses shield your eyes from the side. Spellbound lenses diminish the glare when driving. Some of the contact lenses come with UV protection as well. It is still a smart thought to wear shades for more protection, however.

4. Turn away From the Computer Screen
Gazing at a computer screen for a really long time can bring about eye strain, foggy vision, trouble focusing at a distance, dry eyes. The muscles around the eyes can start getting weak and painful if given too much strain. Turn down the screen brightness. You need to at present have the capacity to see, however, you should not feel like you are gazing at a very bright light. In case you are reading from the computer, use the zoom capacity to make the content bigger.

5. Pencil exercise
Take a pencil, and place it some place in the centre. Draw a letter, number or dot in on any side of the pencil. For this activity, you will concentrate on the pencil and the spot as you move it toward and far from your eyes. Pencil push-ups are rumoured to correct twofold vision and crossed eyes, yet it cannot hurt to attempt them for different issues since it is free, easy, and just includes focusing and refocusing your eyes.
Ebooks maybe are a lot easier to carry, and with the emerging trend of Kindles, it may appear to be more convenient than paperbacks, but the smell of new books, the texture of its pristine pages, is unparalleled to the inanimateness of ebooks. But that is not just why you must choose paperbacks over ebooks.
Read on to find out why paperbacks work well over ebooks for better eye health.
- Does not involve light-emission- The backlit electronic devices, strain your eyes, causing redness, irritation and watering. Most doctors advise that exposure to light during the evening, especially from artificial sources should be minimal. On the other hand, books do not emit any harmful rays, making it the obvious choice if you want to take good care of your eyes.
- Do not hamper body clock: Our system has a tendency to adapt itself to the rhythm of life by responding to the surrounding light. However, the blue light in reading devices disrupt the release of melatonin or the sleep hormone, causing inadequate, less deep sleep, and fatigue and irritation the following morning. Thus, not giving enough time to your eyes and body for revitalizing. On the other hand, studies have shown that people reading books sleep better and timelier than those reading on devices.
- Proximity to device not required- The admonition of not sitting too close to the television's screen glare is nullified by reading devices where a certain level of proximity is required for comfortable reading, which harms our eyes. But paperbacks do not have any such risk involved as there is no glare that would affect our eyes.
- Does not induce disrupted winking- Electronic devices often trigger a tendency to not blink and stare at the screen constantly for longer than advisable. That does not give the lenses in your eyes the momentary rest that the eyes require in order to replenish themselves.
Exercises to improve eye health
There are many common measures people take to improve their eyesight or improve their vision. These include wearing glasses, lenses, sunglasses and many such measures. Here are some effective exercises which prove to be highly beneficial in increasing your eye health:
1. Stretching: This is the most common and also one of the easiest to do. It requires you to just look up, hold for two seconds, look down, hold for two seconds, then repeat this procedure for each corner of your eye, which means top-left, top-right, bottom-left and bottom-right corners.
2. Flexing: This is simply rotating your eyes in circles. Roll your eyes in the clockwise direction for one minute and then roll your eyes in the anticlockwise direction for one minute.
3. Focus switching: This particular eye exercise is used for accommodation and is probably the most useful one. In this eye exercise, you have to hold something at a reading distance and cover the other eye. You then have to find something that is at least twenty feet away and trace its shape with one eye closed. With one eye closed, trace more shapes which are twenty feet away and this may improve your eyesight.
4. Palming: This exercise is also very simple to perform. All you have to do is cover your eyes with your palms. Once you have done this, just wait and see that there are no bright flashes of light. If you see that there is a bright flash of light, just wait till they go. This is used primarily to destress the eyes.
5. Deep blinking: This is also an incredibly useful exercise for distance vision. All you have to do is to place some large letters at a fair distance and then sit on a chair. You have to then close your eyes and tighten all your muscles for 5 seconds. After the gap of 5 seconds, open your eyes and see the letters for a second or two. The more time you do this the more clearly you will be able to see the letters after reopening your eyes.
Finally, a warning has to be given that these eye treatments are not universally accepted by all doctors.
4216
people found this helpful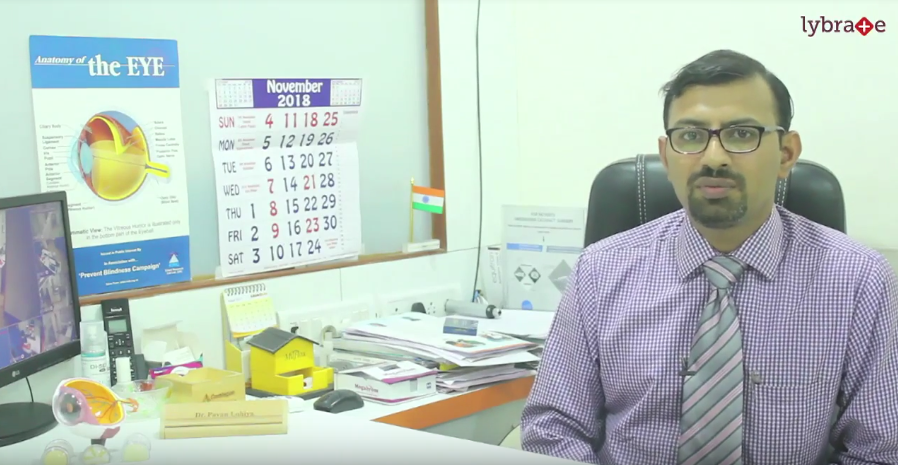 A cataract is defined as a clouding of lens in the eye where your vision gets blurred. A cataract affects the eyes, when light that passes through the lens prevents a clearly formed image from reaching your retina.
4013
people found this helpful
Near By Clinics