About
By combining excellent care with a state-of-the-art facility we strive to provide you with quality health care. We thank you for your interest in our services and the trust you have place...
...more
By combining excellent care with a state-of-the-art facility we strive to provide you with quality health care. We thank you for your interest in our services and the trust you have placed in us.
More about Lakshdeep Hospital
Lakshdeep Hospital is known for housing experienced Oncologists. Dr. Navin Bhatia, a well-reputed Oncologist, practices in Navi Mumbai. Visit this medical health centre for Oncologists recommended by 42 patients.
Timings
Location
Plot 1B, Sector 9A, Vashi, Landmark: Near Jain Temple, Navi Mumbai
Vashi
Navi Mumbai,
Maharastra

Get Directions
Doctor in Lakshdeep Hospital
Services
Submit Feedback
Submit a review for Lakshdeep Hospital
Your feedback matters!
Write a Review
Feed
Nothing posted by this doctor yet. Here are some posts by similar doctors.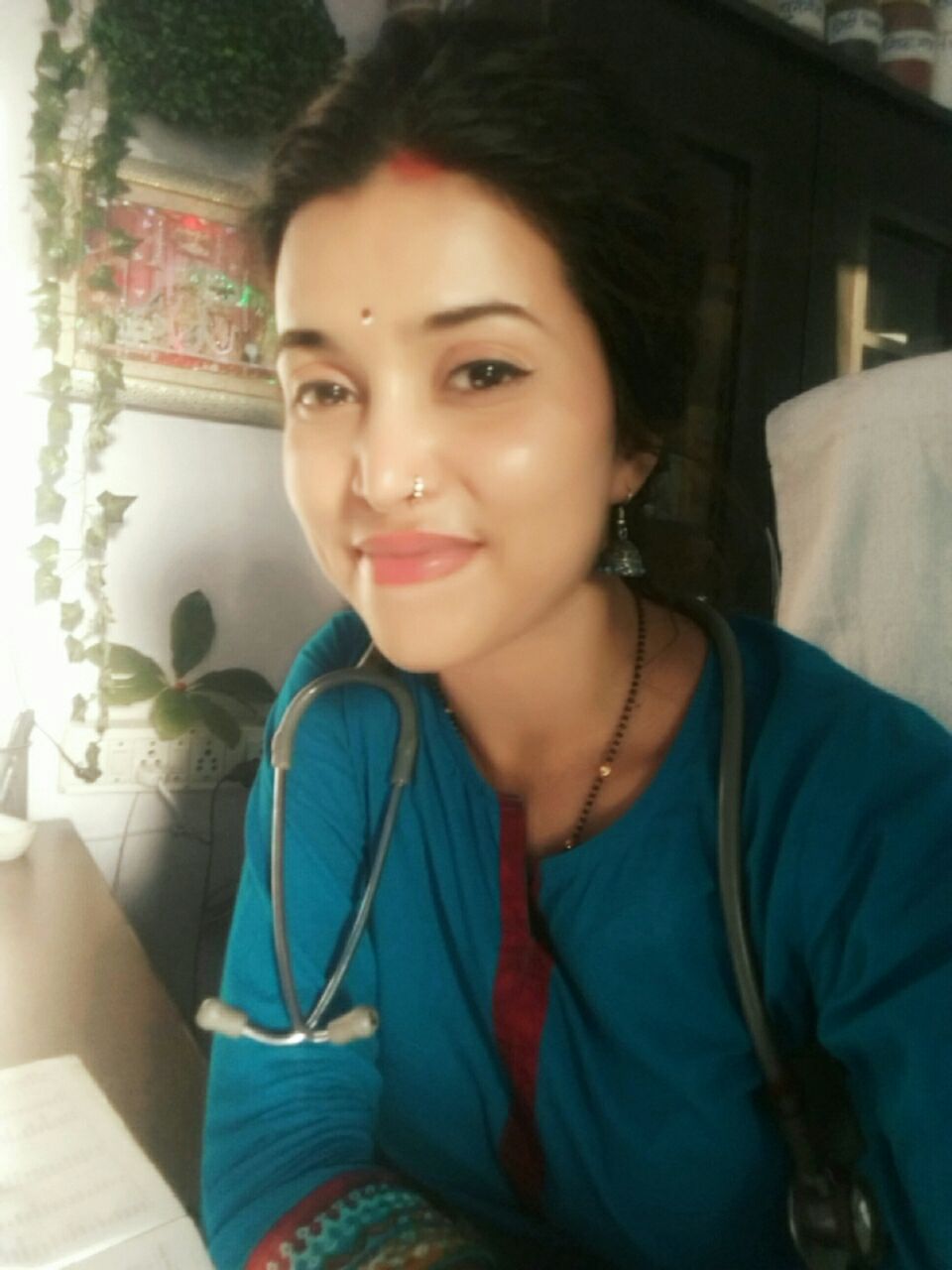 Bachelor of Ayurveda, Medicine and Surgery (BAMS)
For complete cure. Start kanchnar guggulu 2 tb twice a day empty stomach. Kumaari aasav 4 tsf with equal amounts of water after meals twice a day. 125 mg tamra bhasma+125 mg shankh bhasma+125 mg godanti bhasma. Twice a day with honey empty stomach twice a day bhallatak avaleha 1 tsf at night before sleep.
1
person found this helpful
Asked for female, 10 years

Diploma In Gastroenterology, Diploma In Dermatology, BHMS
Palliative treatments vary widely and often include medication, nutritional changes, relaxation techniques, emotional support, and other therapies. You may also receive palliative treatments similar to those meant to eliminate the cancer, such as chemotherapy, surgery, or radiation therapy.
Shared 2 days ago • Featured Tip

Skin cancer is a condition with abnormal and cancerous skin growths. This often develops due to the over exposure of skin to the rays of the sun. The three main types of skin cancer include basal cell carcinoma, squamous cell carcinoma and melanoma. Skin cancer affects those areas of skin which remains sun-exposed including ears, neck, chest, scalp, lips, face, hands, arm and legs. It can also develop on those areas of skin that are not exposed to sunlight like beneath toenails or fingernails, on palms and on genital area.
Here are some of the factors which increase your risks of getting skin cancer -
1. Fair complexion
Low levels of the pigment melanin in skin causes fair complexion. Fair- skinned individuals who have a history of hazel or blue eyes, repeated sunburns and people who have red or blond hair are highly susceptible to developing this form of cancer. Less pigment in skin makes an individual more vulnerable to skin damage from harmful UV radiation.
2. Excessive sun exposure
Exposure to the sun may lead to the development of skin cancer, if you don't protect your skin by sunscreen and clothing. Tanning beds and lamps may also increase the risk of developing this type of skin cancer.
3. High-altitude places
The exposure to sunlight is more intense in areas of high altitude and near the equator. Living at higher elevation also makes you more vulnerable to radiation because the sunlight is strongest there.
4. Moles
People with abnormal moles are at a higher risk of developing skin cancer. These moles are irregular in shape and are larger than normal moles.
5. Precancerous skin lesions
Your risk of developing skin cancer increases if you have skin lesion. These are scaly and rough patches that range from brown to dark pink in color. The most commonly affected areas are head, hands and face of fair-skinned people.
6. Weak immune system
Weak immune system caused by HIV or AIDS and immunosuppressant drugs that you take after an organ transplant may increase your risk of developing skin cancer.
208
people found this helpful
Shared 3 days ago • Featured Tip

MBBS Bachelor of Medicine and Bachelor of Surgery, DGO, Fellowship In Aesthetic Medicine
Cancer is the abnormal, uncontrolled growth of cells in a particular body part. With continued growth, pieces of this tissue travel through the blood to different body parts and continue to grow in the new area. This is known as metastases. Breast cancer is one of the most common forms of cancer and affects about 1 in 8 women in the USA. Read on to know more details of breast cancer – breast anatomy, causes, symptoms, risk factors, detection, prevention, and of course treatment.
Anatomy: The main function of the breast is lactation through its milk-producing tissue that are connected to the nipple by narrow ducts. In addition, there is surrounding connective tissue, fibrous material, fat, nerves, blood vessels and lymphatic channels which complete the structure. This is essential to know as most breast cancers develop as small calcifications (hardened particles) in the ducts or as small lumps in the breast tissue which then continues to grow into cancer. The spread can happen through lymphatic or blood flow to other organs.
Warning signs/symptoms: The following are some symptoms that need to be watched out for if you have a predisposition to breast cancer.
A lump in either of the breasts or armpits
Change in size, shape, or contour of either breast
Redness of your breast or nipple
Discharge of clear or bloody fluid
Thickening of breast tissue or skin that lasts through a period
Altered look or feel of the skin on the breast or the nipple (dimpled, inflamed, scaly, or puckered)
One area on the breast that looks very different from the other areas
Hardened area under the breast skin
Either one or a combination of these should be an indication to get a detailed checkup done. Early diagnosis results in controlling the disease with minimal treatment and reduced complications.
Causes and risk factors: The exact cause for breast cancer is yet to be pinned down. However, risk factors are clearly identified, and women with risk factors need to watch out for warning signs.
Family history: Of all the risk factors, the family history is the most important. Breast cancer runs in families, and if there is a first-degree relative with the breast cancer, the chances of developing it are almost double. Two genes BRCA1 and BRCA2 are the carriers of the disease, and this testing can be done in women to identify if they are at risk.
Family history of other cancers: Even if there is no breast cancer, if there are other cancers that run in the family, watch out.
Age: Women over 50 are at higher risk of developing breast cancer.
Race: Caucasian and Jewish women are at higher risk of breast cancer than African-American women.
Hormones: Greater exposure to the female hormone estrogen increases the chances of developing breast cancer. Women who use birth control pills for contraception and hormone replacement after menopause are at a higher risk of developing breast cancer.
Gynecologic milestones: Women who have abnormal menstrual milestones need to watch out. These include those who attain menarche before 12 years of age, get pregnant after 30, attain menopause after 55, and have menstrual cycles shorter than 26 days or longer than 29 days.
Obesity and alcohol abuse are also likely to increase a woman's chances of developing breast cancer.
Stages: Starting from stage 0, higher stages indicate advanced disease.
Stage 0: The growth which has begun in the milk-producing tissue or the ducts has remained there (in situ) and not spread to any other area, including the rest of the breast.
Stage I: The tissue slowly becomes invasive and has begun to affect the surrounding healthy tissue. It could have spread to the fatty breast tissue and some breast tissue may be found in the nearby lymph nodes.
Stage II: The cancer at this stage grows considerably or spreads to other parts. There are chances that cancer may grow and also spread.
Stage III: It may have spread to the bones or other organs but small amounts are present in up to 9 to 10 of the lymph nodes in the armpits and collar bones which makes it is difficult to fight.
Stage IV: The cancer is widespread to far-flung areas like the liver, lungs, bones, and even the brain.
Screening: This is one of the most effective ways to identify the disease in its early stages. This will help in controlling cancer from spreading with minimal treatment.
Self-examination: A thorough self-examination to look for changes in terms of shape, size, colour, contour, and firmness should be learned by all women. Watch for any discharge, sores, rashes, or swelling in the breasts, surrounding skin, and nipple. Examine them while standing and when lying down.
In most women, annual screening mammograms are advised after the age of 40. However, in women who have a strong family history or genetic makeup, it is advisable to have screening mammograms starting at age 20 every 3 years and then annually from the age of 40.
Women in high-risk categories should have screening mammograms every year and typically start at an earlier age.
Ultrasound screening can also be given in addition to mammograms.
Breast MRI is another way to screen for breast cancer if the risk is greater.
Breast Cancer Prevention: Now that there is so much awareness about causes and risk factors, there are definitely ways to prevent or delay the onset of the disease.
Exercise and a healthy diet with reduced amount of alcohol are definitely effective in minimising the chances of developing cancer.
Tamoxifen is used in women who are at high risk for breast cancer.
Evista (raloxifene) which is used to treat osteoporosis after menopause. It is also widely used in preventing breast cancer.
In high-risk women, breasts are surgically removed to prevent the development of cancer (preventive mastectomy).
Treatment: As with all cancers, treatment would depend on the stage at which it is identified and include a combination of chemotherapy, radiation, and surgery. As noted earlier, if you are at risk, look out for warning signs as early diagnosis is the key to maximum recovery.
212
people found this helpful
Asked for female, 35 years old from Delhi

Diploma In Gastroenterology, Diploma In Dermatology, BHMS
CA 125 is the only tumor marker recommended for clinical use in the diagnosis and management of ovarian cancer. The reference range of CA 125 is 0-35 units/mL (0-35 kU/L). The cutoff of 35 kU/L for CA 125 was determined from the distribution of values in healthy individuals to include 99% of the normal population.
Shared 3 days ago • Featured Tip
MBBS, MS - General Surgery, DNB Urology, MCh [Urology & Kidney Transplant]
Cancer is the most dangerous disease noticeable throughout the world. The most common type of cancer that affects men is prostate cancer. Prostate is a small exocrine gland situated directly below the bladder and in front of the rectum. This is gland is approximately in size of a walnut and plays an important role in production of a milky fluid during orgasm of sex in which the semen travels. During the climax stage of the prostate gland is forced to push the fluid and remove the semen out of the reproductive structures.
Prostate gland is a slow progressive disease which makes many males left unidentified even the presence of prostate cancer even until they die. 6 out of 100 male over the age of 60 are getting prostate cancer. Though prostate cancer can be cured at a better rate when compared to other type of cancer it is always best to stay protected. Prevention is always better than cure. Here are few tips to keep your prostate healthy.
Signs and symptoms of prostate cancer-
During the early stages of prostate cancer there are usually no symptoms. Most men at this stage find out they have prostate cancer after a routine check up or blood test. When symptoms do exist, they are usually one or more of the following:
The patient urinates more often

The patient gets up at night more often to urinate

He may find it hard to start urinating

He may find it hard to keep urinating once he has started

There may be blood in the urine

Urination might be painful

Ejaculation may be painful (less common)

Achieving or maintaining an erection may be difficult (less common).
If the prostate cancer is advanced the following symptoms are also possible:
The proximal part of the femur can be painful

Leg weakness

Fecal incontinence
Ways to have a healthy prostate –
Diet and weight – the most important factor is the diet to maintain a healthy weight. Avoid fatty food items and take fats from vegetables than from animals. Avoid dairy products and increase the intake of fresh fruits and vegetables.

Exercise – have a regular practise of doing exercise at least for 30mins a day. This really helps you to keep your body fit.

Be precautious – if you have a family history of prostate cancer or if you feel you are at high risk of getting prostate cancer talk with your doctor about it and take preventive drugs as per the doctor's advice.

Red foods – research shows that men who consume red foods like watermelon, tomato and other red fruits are at lower risk of getting prostate cancer as they contain a powerful antioxidant called lycopene

Stop smoking – if you are at high risk of getting prostate cancer it is best advised to quit smoking and alcohol.
1008
people found this helpful
View All Feed
Near By Clinics