About
Hello and thank you for visiting my Lybrate profile! I want to let you know that here at my office my staff and I will do our best to make you comfortable. I strongly believe in ethics; a...
...more
Hello and thank you for visiting my Lybrate profile! I want to let you know that here at my office my staff and I will do our best to make you comfortable. I strongly believe in ethics; as a health provider being ethical is not just a remembered value, but a strongly observed one.
Location
Network Hospital

1303, Aston, 13th Floor, Sundervan Complex, Above Mercedes Benz Showroom, Lokhandwala Circle

,

Mumbai
Get Directions

Unit No. RF 1, 1st Floor, Kakad Chambers, Dr. Annie Besant Road, Worli Mumbai, Maharashtra

,

Mumbai
Get Directions

Silver Pearl Building, 213, Waterfield Road, Bandra West, Mumbai, Maharashtra

,

Mumbai
Get Directions

No.303, landmark platinum, 3rd floor, Swami Vivekananda Rd, Bandra West, Mumbai, Maharashtra

,

Mumbai
Get Directions

No.10-B, Vinky Villa, 20th Road, Khar west Mumbai

,

Mumbai
Get Directions

B 5, 1st Floor, Ionic Building, Justice Vyas Marg, Colaba, Mumbai

,

Mumbai
Get Directions
Doctor in The Heal Institute

MPTh/MPT, MPTh/MPT, BPTh/BPT
Physiotherapist

BPTh/BPT, MSPT (Master of Physical Therapy), Certified Manual Therapist
Physiotherapist

BPTh/BPT, Masters of Physiotherapy in Musculoskeletal Sciences
Physiotherapist

BPTh/BPT, MPT sports physiotherapy
Physiotherapist


BPTh/BPT, MPTh/MPT
Physiotherapist

BPTh/BPT, MPTh/MPT
Physiotherapist

BPTh/BPT, MPTh/MPT -Musculoskeletal Physiotherapy
Physiotherapist

BPTh/BPT, MPTh/MPT
Physiotherapist


BPTh/BPT, MPTh/MPT
Physiotherapist
Specialities
Physiotherapy
Effectively treats physical injury or diseases through vigorous massages and exercises
Reviews
Verified
Mar 16, 2019
everything was wonderful, especially the physio was so helpful and understanding I was almost static but within 1 hour of session she made me do all activities. God bless you sanhita.
Feed
Shared 1 week ago • Featured Tip
Neck pain is a common medical condition which can be easily treated if proper care and medications are taken. It usually occurs due to strained neck muscles due to a bad posture, though there might be other causes as well. Rarely, neck pain can be a symptom of a more serious problem as the condition is relatively mild in nature. The symptoms of a neck pain are very obvious which refers to any kind of discomfort in moving your neck on a daily basis. Along with this you might also have headache, stiffness of the head and muscle tightness. Some of the most common causative factors of neck pain are listed below.

Muscle strains
A muscle strain generally happen when you exert too much pressure on your neck continuously for long periods. It also happens when you have your neck fixed in the same position for long hours of the day. Muscle strains in the neck may occur when you keep your neck bent in the wrong way while doing activities like reading a book, looking at your mobile phone or working over your laptop for extended hours.

Worn joints
Just like all the other bodily joints, the neck joint also tends to wither and degrade with age. This phenomena is known as the wearing/wear and tear of the joints. The bones of the neck joint tend to wither with time, thereby making your joint frail and exposing it to various pains and medical conditions.

Nerve compression
Nerve compression is a medical symptom whereby there is excessive pressure put on one particular nerve in the body. Herniated discs or bone spurs in the vertebrae of your neck can press on the nerves branching out from the spinal cord, hence causing a long lasting neck pain. Damage caused from a nerve compression may be minor or severe depending on the pressure applied. It may cause temporary or long-lasting problems depending on the degree of damage caused. The earlier you get a diagnosis and treatment for nerve compression, the more quickly you will find relief.

Whiplash
Neck related injuries are common phases of pain and discomfort caused due to an external damage to the neck as a result of a tragic sports related or vehicular accident. A neck injury is also known as a whiplash and it refers to an injury due to forceful, rapid back-and-forth movement of the neck, like the cracking of a whip. Whiplash mostly occurs during accidents, physical abuse or other trauma.
1
person found this helpful
Shared 2 weeks ago • Featured Tip
Spinal cord is a very important part of your body. It not only renders support but also gives a good posture and thus, maintaining a healthy spine is very essential. An unfit spinal cord can lead to various complicated problems.
The following are five must do exercises in order to maintain a healthy spine:
1. Exercising your core muscles can help you to maintain a fit spine. Your core muscles refer to the muscles of lower back and abdominal muscles. These muscles give support to your spine. So, exercising them can provide you a healthy spine.
2. Walking regularly can also give you a healthy spine. It is suitable for people of all age groups. Daily walking can help you to recover from various spinal illnesses such as spinal stenosis.
3. Swimming is also a good exercise for maintaining a fit spinal cord. Swimming helps to exercise all back muscles and thus, gives you a healthy spinal cord.
4. Lying down straight with your face down on an even and firm surface for about twenty minutes can help you to get a healthy spine and also a good body posture.
5. Cycling can also help you to achieve a healthy spine. While cycling, the muscles of back and lower part of our body are engaged in physical activity. If the muscles of your lower back are strong, then it can help you to keep your spine fit.
Apart from them, other stretching exercises such as stretching the limbs are also beneficial for a healthy spine. But, it is highly recommended for you to consult a doctor before doing any exercise in order to be guided in the proper manner and avoid further complications.
5993
people found this helpful
Shared 3 weeks ago • Featured Tip
The point of doing a work out is to put your body through the motions and phases before you hit an intense spot of persistent action before cooling down. This helps in giving your body a well-balanced workout. But what many of us do not know is that a good workout schedule will also involve well-paced warm-up sessions with exercises that will warm up the body and its various areas as well as the muscles so that the intensity does not hit the body suddenly and result in some sort of injury or undue fatigue.
So get it right with these eight warm-up exercises that you aren't doing, but totally should!
Dynamic: Follow a dynamic routine and mix it up a little with various kinds of movements that will work the different areas of the body. Start with squats and move on to lunges before you do a few skips to warm up!
Jump: Try the jumping rope the next time you hit the gym and watch your heart rate go up just enough to get you all warm and loose, ready for that heavy duty work out. You can start with five minutes of this motion before moving on to your first set.
Dance: Did you know that switching on your favourite music and shuffling your feet before you start to gyrate a little can actually get you in the right frame of mind for a workout? So next time, warm up with a little dancing!
Balance: Warm up with a balancing act or two. Stand on one leg and do deadlifts with a dumbbell. Repeat the same motion for both arms. This helps in imitating the actual work out that you will be indulging in, which helps in warming up the relevant areas.
Stretches: Try doing stretches and jumping jacks for stability and to work your core strength before you hit the gym equipment. This will bring about better blood circulation and help you get your heart ready for the workout.
Swing: Use swinging movements with your arms and legs with circles and marches to help loosen up the muscles.
Walk: Do the animal walk with crab walks, frog jumps, bunny hops, inchworm motions and much more to unleash your energy.
Medicine Balls: Grab some medicine balls and do a few moves like the rotational twist, the front body push, the reverse eight and many more to get your body pumped up.
Warming up is an important part of working out, so remember to get your warm-up routine right!
2
people found this helpful
Shared 1 month ago • Featured Tip
Arthritis is inflammation of one or more of your joints. Pain, swelling, and stiffness are the primary symptoms of arthritis. Any joint in the body may be affected by the disease, but it is particularly common in the knee.
Knee arthritis can make it hard to do many everyday activities, such as walking or climbing stairs. It is a major cause of lost work time and a serious disability for many people. There are 2 types of arthritis the knee joint in the human body can get afflicted with. They are:
Osteoarthritis: The form of arthritis which, with increasing pain, slowly wears down the joint cartilages is called osteoarthritis. This form of arthritis usually affects people after the age 40. The symptoms of osteoarthritis include:

severe pain in the knee joints

pain after walking up the stairs and it subsiding once you are on rest

severe pain after the movement of joints for a long time

pain that becomes worse in rainy days

joints becoming stiff after waking up in the morning but they improve in the latter part of the day

pain which also occurs in the thighs and the genital regions coupled with joints swelling and joints getting stiff after rest.

Rheumatoid Arthritis: Rheumatoid arthritis is a chronic form of arthritis caused because of the knee joint inflammations. This form of arthritis can occur at any age. Being an auto-immune disease, its symptoms include, but are not limited to:

severe pain in the morning

mild fever accompanying the pain

joints suddenly becoming swollen, red and warm causing, immense pain

sudden stiffness of the joints

pain that increases in cold weather

mild fever, extreme tiredness and weakening of the muscles
Doctors are still doubtful about what exactly causes the disease; but the deformation of the immune system might cause the damage of the joints, causing people who are already suffering from obesity, smokers, and women, in general, more prone to this disease.
When the knee pain is diagnosed as a form of arthritis, the following treatments are suggested:
If you are overweight or obese, losing some of those extra pounds can go a long way in reducing the pain.

Muscle-stretching exercises are effective in keeping the knee joints flexible.

Acupuncture and devices such as knee braces and knee caps can relieve the pain.

Prescribed dosage of anti-inflammatory drugs such as Tylenol, Motrin, and Advil or injections of hyaluronic acid might relieve your pain.

If regular treatments do not work, you might opt for knee-replacement surgery and osteotomy (the process of cutting a bone with the help of surgery) which might better the alignment of the knee by transforming the bone shapes.
Physiotherapy For Knee Arthritis-
Physiotherapy treatment is aimed at improving the symptoms of the disease (i.e. knee pain, swelling, stiffness), and you should begin to notice a positive difference within one or a few physiotherapy sessions.
The main goals of physiotherapy for your knee arthritis are:
Reduce your knee pain and inflammation.
Normalise your knee joint range of motion.
Strengthen your knee: esp quadriceps (esp VMO) and hamstrings.
Strengthen your lower limb: calves, hip and pelvis muscles.
Improve your patellofemoral (knee cap) alignment and function.
Normalise your muscle lengths.
Improve your proprioception, agility and balance.
Improve your technique and function eg walking, squatting.
5993
people found this helpful
Shared 1 month ago • Featured Tip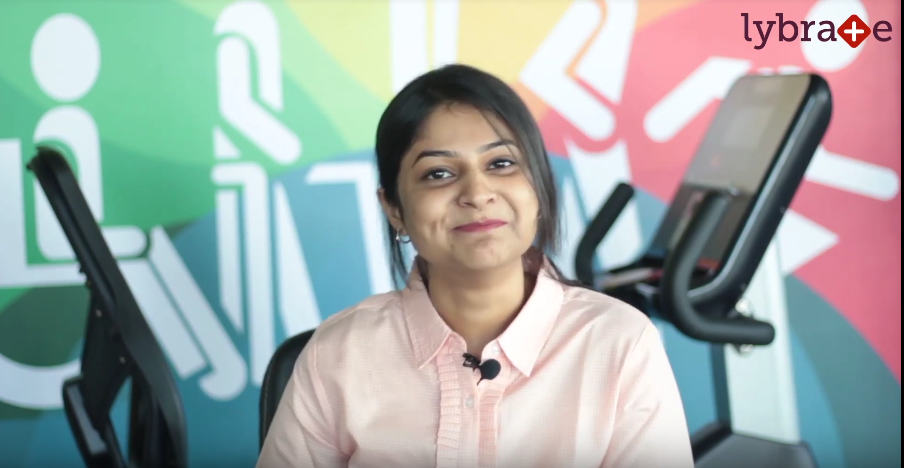 Frozen shoulder is a condition when somebody encounters continuous shoulder stiffness and pain. It could last for weeks. It is likely to occur when swelling increases around the shoulder which reduces inability to move or stretch properly. This ordinarily happens when somebody is recovering from an injury. Frozen shoulder at times happens when somebody is wearing a sling or a cast. It also occurs, if someone is recovering from surgery, experiencing joint pain or facing restraint of movement for other reasons.
5205
people found this helpful
Shared 1 month ago • Featured Tip
Stretching is very important for your well-being. Not only does it help you become more agile and flexible, it helps you become better at sports and also makes sure that you have fewer injuries when you are playing sports. Here are some exercises which are guaranteed to make sure that your flexibility will improve:
1. The runner's stretch
In this stretch, put your right foot forward and then try to touch the floor with your fingertips. If your fingers do not reach the floor, place them as far down as possible. You have to then inhale, and go back to your starting position.
2. The standing side stretch
This stretch starts when you are standing straight upwards with your arms raised above your head and your fingers interlocked. When you breathe out you have to slowly bend your upper body to the right then return to the starting position. After you have reached the starting position, you inhale again and after you have inhaled, you have to stretch your upper body to the left.
3. The forward hang
In this stretch, your starting position is when you stand with your legs apart and then you lock your fingers together and place them behind your back. Once this is done, you breathe in. After breathing in, you have to exhale by bending forward and keeping your hands interlocked above your head. You have to hold this position for 5 seconds.
4. The low lunge arch
This stretch involves bringing you right leg as forward as possible and then lowering your left knee onto the floor. You then have to lock your hands together with your palms facing the floor and your hands in front of your body. You then have to inhale for the stretch. The stretch involves lifting your arms as far up as possible and then stretching as far back as possible keeping your legs in the position they were already in. Once you have finished this exercise, you have to do the exact same thing with the left leg in front.
2
people found this helpful
Shared 1 month ago • Featured Tip
Dementia is a general classification of a brain disease that causes a long haul and frequently steady abatement in the capacity to think and recall that is sufficiently incredible to influence a man's everyday functioning. Other normal manifestations incorporate passionate issues, issues with dialect, and a lessening in motivation. An individual's awareness is not influenced. The most common example of dementia is Alzheimer's disease.
PHYSIOTHERAPY FOR DEMENTIA:
A patient with dementia can benefit from physiotherapy regardless of the possibility that the patient can't perceive their own family. Physiotherapy, notwithstanding, can be of good advantage to the individual who has dementia, and also their family and parental figures at different stages. The principle explanation behind this is that recovery administrations can help the dementia patient to be as utilitarian as would be prudent for whatever length of time that is conceivable. Here are 5 ways physiotherapy benefits an Alzheimer's patient:
- Physiotherapy can keep up the Alzheimer's patient's freedom and mobility as much as one could expect reasonably. A physiotherapist can outline a home activity program and work intimately with relatives to administer to the Alzheimer's patient.
- Physiotherapists, as independent experts, embrace much detailed, separately custom-made appraisals of the disorders, action confinements and restrictions imposed upon individuals with dementia.
- The caretakers of individuals with dementia regularly show weakness when contrasted with their same-aged companions. Physiotherapy helps with diminishing the weight of consideration by instructing caregivers to provide encouragement and upliftment to individuals with dementia.
- Patients with dementia are always at a risk of falling down, and hurting themselves. Poor balance accounts for the danger of falls. This can be worked upon and improved by physiotherapy-driven exercises. Exercise can have a huge and positive effect on behavioral and mental indications of dementia, enhancing psychological capacity and mindset, which can decrease the doses of strong medicines. Special exercise routines are assigned to the patients which help improve their body balance while walking.
- Physiotherapy has crucial influence in advancing and keeping up portability of individuals with dementia. It assumes a basic part in the end of life consideration by overseeing situations, seating and complicated muscle contracture. Individuals with dementia regularly experience issues in communicating pain. Pain influences cognizance, inspiration and reaction to any intervention. Physiotherapists are specialists in recognizing and treating pain in dementia patients and give training to care home staff and caregivers of the patients.
Physiotherapy is very important for dementia patients. Regular physiotherapy sessions are beneficial for patients for improvement in condition.
5377
people found this helpful
Shared 1 month ago • Featured Tip
Heel pain is a common problem in the body where the affected person experiences pain radiating from the heel bone. Heel pain usually progresses slowly over time, it is recommended to consult a medical professional, if heel pain turns severe. The pain tends to most severe after one has been inactive for some time such as after waking up in the morning.
Causes
Heel pain is usually caused when tissues present in the bottom of the heel (Plantar fascia) is damaged. These tissues connect the heel bone with the bones of the feet and help in absorbing shocks. Tears are formed in these tissues when they are damaged or when they get thicker. These tissues are at an increased risk of wear and tear for those who are over 45 years old. The risks also tend to increase if the person is obese or whose occupation requires standing for lengthy periods of time.
Among other causes of heel pain are heel bone fractures, fat pad atrophy (a condition where a layer of fat present under the heel bone is reduced) and bursitis (inflammation of the fluid filled sacs present around the joints). Peripheral neuropathy is a condition where damage occurs in the peripheral nerves (that transmits signals between the central nervous system and the rest of the body), this can cause pain in the heel.
Symptoms
The symptoms of heel pain include:
1. Experiencing pain while jogging or walking
2. A feeling of pins pricking the heels after waking up in the morning
3. Inability to bend the heel
4. Painful swelling
5. Pain in the heel accompanied by fever
Heel pain can be prevented by taking certain preventive measures such as restricting usage of high heeled shoes without proper support and stretching the heel regularly. Medications such as painkillers are used to treat symptoms of heel pain.
1
person found this helpful
Shared 2 months ago • Featured Tip
The sciatic nerve is one of the largest nerves in the body. It goes from the lower back all the way down to the base of the leg. When there is a disorder associated with the sciatic nerve, it is known as sciatica. Sciatica, however, does not necessarily need a surgery or a very elaborate procedure to fix the problem. Most commonly, it is treated simply by practising a number of simple exercises. Here are some of the most common exercises prescribed to treat sciatica:
1.Reclining pigeon pose
There are three main forms of the pigeon pose. These are sitting, reclining and forward. It is recommended that if you are just starting your treatment for sciatica that you use the reclining pose. In this pose, you are supposed to hold your left leg in the air at a right angle to your back. Then you are supposed to hold your ankle against the knee. Finally, repeat this stretch with the right leg as well.
2.Knee to opposite shoulder
In this stretch, the starting position is on your backside. You have to have your legs out and feet upwards. From this position, try to bring your right leg towards your left shoulder. Hold this for 30 seconds and then release and relax. Repeat this exercise three times and then repeat the whole procedure with your other leg. Only take your leg as far as it will go.
3. Sitting spinal stretch
At the start of this exercise, sit on the ground with your legs going straight outwards and your feet flexed in the upward direction. Pull your left knee and then put it on the outside of your right knee. Finally, place your right elbow on the left knee so that your body turns to the left. Hold for 30 seconds and then relax before repeating with the other knee.
4. Standing hamstring stretch
Put your foot on an elevated surface such that it is above the floor but not above hip level. Flex your toes forward such that your feet and legs are nearly in a straight line. Bend as far towards the foot as possible. However, do not stretch so far that you feel pain. Finally, repeat this procedure on the other side after release.

5144
people found this helpful
Shared 2 months ago • Featured Tip
Being flexible is not always about doing splits or doing some random bending. It is about achieving a level of mobility that will not hold you back from doing whatever you are able to do. Most people think that stretching or flexing your muscles and body as the first method to defend you from pain. But if stretching and flexing can be done correctly, it can lengthen one's muscles and give one relief from pains and aches. Stretching is also done to increase the functional range of one's joints and muscles. There are various ways by which one can stretch their muscles. However, the question which looms over here is which is the correct procedure and which is the wrong one.
The Wrong Vs the Right Way: Before discussing the correct way, let us talk about the various wrong ways in which stretching can be done. The first rule is that if stretching is causing you pain or if it is hurting you, then you are probably taking it too far. A muscle needs to relax as much as possible, if it needs to stretch. If one is stretching so hard that he or she cannot relax then the muscle will not lengthen. Stretching should never be painful.
One should also avoid stretching for an insufficient length of time. Only a few seconds of stretching will not hold the therapeutic effects of stretching.
The following methods are few of the correct ways to stretch:
Always start with the warm muscles. Warm your muscles by doing some aerobic movement or by applying heat with the help of a warm bath.
After warming your muscles, monitor your level of discomfort. Let it go once you feel pain.
Hold any stretch for at least 30 seconds.
Stretching the Correct Muscle: There are muscles, which need to be stretched and there are muscles, which should not be. So getting to know the correct muscles to be stretched is as important as knowing the correct procedure to stretch your muscles. Every muscle, which does not hurt should not be stretched. There are different types of muscles that cause pain like stiff, tight, short muscles and long muscles. Muscles that are tight should only be subjected to stretching. Stretching muscles that are too long is not a good idea.
Using Physiotherapists: Most people who cannot determine which muscle should be stretched and which should not be should consult a physiotherapist. Physiotherapists can quickly and easily diagnose muscular issues. They will also show ways to stretch which are most effective for particular needs.
Stretching should be made a part of one's life. It is a way by which one can become their healthiest self and avoid muscular imbalances.
5207
people found this helpful
View All Feed