Personal Statement
Kunjal Shah is a Counselor and Psychotherapist, (M.Sc. Psychology; M.S. Psychotherapy and Counseling) at Inner Space since 2012 and has 11 years of experience in the field of counseling. ...
...more
Kunjal Shah is a Counselor and Psychotherapist, (M.Sc. Psychology; M.S. Psychotherapy and Counseling) at Inner Space since 2012 and has 11 years of experience in the field of counseling. Inner Space is a psychological counseling center that has several psychologists under its umbrella who offer counselling and psychotherapy for various emotional and relationship issues across age groups. At Inner Space, Kunjal works with adults in individual counselling, relationship counselling and family therapy.
More about Ms. Kunjal Shah
Kunjal adopts an eclectic approach in counselling, primarily using psychodynamic, somatic and mindfulness based therapies.
Info
Education
M.Sc - Psychology - University of Madras, - 2005
MS Psychotherapy & Counseling - IPMS, MUmbai, - 2006
Languages spoken
English
Gujarati
Hindi
Location
Consult Online
Phone Consult
Schedule for your preferred date/time
60 minutes call duration
•
₹1840 online
Consult Now
Services
Submit Feedback
Submit a review for Ms. Kunjal Shah
Your feedback matters!
Write a Review
Feed
Nothing posted by this doctor yet. Here are some posts by similar doctors.
Your symptoms are suggestive of panic disorder, where a person has restlessness, trembling of hands and feet, excess sweating, palpitations, choking sensation and fear of impending doom. Panic disorder is treatable with medications and behavioural therapy you can try relaxations exercise to control the issues professional consultation with help you more.
4
people found this helpful

BASM, MD, MS (Counseling & Psychotherapy), MSc - Psychology, Certificate in Clinical psychology of children and Young People, Certificate in Psychological First Aid, Certificate in Positive Psychology, Positive Psychiatry and Mental Health
At your age, memory problems like amnesia are not common. Many young people are having problems with memory. These problems are either they are too busy or due to anxiety and stress. Busy people use organizers or employ a personal assistant because they can't remember every task. You need to understand this. If you still say, you are having memory problems, we need to check your memory using memory test. If you want more of my help in this regard, please inform me take care.
M.D. Consultant Pathologist, CCEBDM Diabetes, PGDS Sexology USA, CCMTD Thyroid, ACDMC Heart Disease, CCMH Hypertension, ECG
Sexologist, Sri Ganganagar
As soon as your body notices a shortage of nicotine — usually in about three days — it will go into withdrawal. You can expect to feel irritable, restless, and moody for about two or three weeks after quitting. The withdrawal period won't be longer if you were a heavy smoker, but it may be especially intense. Exercise. Get out of the house for a walk. Chew gum or hard candy. Keep your hands busy with a pen or toothpick, or play a game in the QuitGuide app. Drink lots of water. Relax with deep breathing. Go to a movie. Spend time with non-smoking friends and family.
Psychological assessment — also known as psychological testing — is done to help a psychologist better understand an individual and provide valuable insights into the individual's behavior, skills, thoughts and personality. Psychological testing commonly includes intelligence testing, personality testing, and skills testing, among other areas.
Psychological assessment is never focused on a single test score or number. Every person has a range of competencies that can be evaluated through a number of methods. A psychologist is there to evaluate the competencies as well as the limitations of the person, and report on them in an objective but helpful manner. A psychological assessment report will not only note weaknesses found in testing, but also the individual's strengths.
It has often ben said that 'you are what you think'. It is the human mind which enabled the entire race to dominate over the planet over millions of other species. How can this very complex instrument is so difficult to understand? The human mind is capable of extreme highs and lows in terms of every aspect such as emotions, achievement, empathy anger and so forth. One field of study is Psychology which does help us in its understanding.
What are psychological tests?
Psychological tests are a method to gauge various parameters of an individual's mind and how it works. There are not one but multiple psychological tests which help with determining various aspects of a person's mental functioning and capabilities among others. Like medical tests such as X-rays and various types of blood reports help us get a better picture of the condition of your body, similarly, psychological testing helps us a get a better view of a person's thinking and if at all there are any problems with it. Just a few examples of psychological testing are as follows –
Aptitude testing in children to check for learning disabilities
Testing for skills such as dexterity or flexibility, and reaction time to look for brain damage or dementia
Memory tests to look for psychological disorders as well as dementia
Testing for anxiety related disorders especially in social conditions, both in children and adults
How are these helpful?
More than pinpointing psychological disorders, these tests are meant to help an individual point out problems and then start on a treatment or therapy to overcome the problems. These tests can help a person in many ways such as –
Identifying problems early on when they are mild, thus making treatment more effective
Help them further in studies or their career where certain conditions or problems were becoming an impediment
Provide methods to tackle a phobia
Sometimes, psychological testing is very helpful in diagnosing serious mental issues such as depression which may force many to take their own lives; thus preventing it
Helping to combat physiological problems in cases where no pathological causes are found. In many cases, stress and anxiety lead to other disorders like diabetes, hypertension, gastrointestinal troubles and others. Once the psychological side is treated after correct diagnosis, the physical problems also tend to dissipate.
In case you have a concern or query you can always consult an expert & get answers to your questions!
4179
people found this helpful
You can use some of the suggestions listed below to help to quit smoking. However all success depends entirely on his motivation to want to give up. You can shae these suggestions with him too: You have to quit cold turkey because the body and mind will torture you endlessly while attempting a reduction in smoking. The tobacco tar in cigarette smoke lines your lung with huge patches that make that portion dysfunctional. Your oxygen carrying capacity is jeopardized, and breathing is impinged on. But don't be discouraged because it is not too late even now to reverse all the ill-effects of smoking. I don't know what other organs could be damaged but do go for a thorough medical check-up to assess the effects of your abuse. Regarding improving your lungs, do a lot of aerobic exercise breathing through your nostrils only. Then there are a lot of deep breathing exercises in Yoga which you can learn too. Deep breathing cleanses your system and lungs and restores it to good health. Deep breathing uses the 80% of the lungs which are not normally used in normal breathing and even when exerting yourself. The greatest effect is in the lungs because this substance is processed through the respiratory system directly through the lung surface. When quitting, you must take one day at a time; though you must give up all smoking at once, and promptly. If you look too far ahead you will get discouraged and will give up. If you sit and count the number of days you have given up, that will also focus too much on achievement. You must focus on the here and now, on that day to be precise. After all quitting is not that easy due to many factors. So even if you fail one day, you must try and try again. Very few people succeed in their first attempt. Your persistence will eventually pay off. The urge to discontinue is hampered by many factors but the worst of them is the conditioning. In fact, these conditions can exist all through the day, unlike other addictions. But your desire to want to stop is the most important factor. It is important to find out about the ill-effects of smoking to have a reason that alarms you about continuing the habit. The information is really scary but true and you must remind yourself about this every day. The nicotine in tobacco smoke stimulates the heartbeat to raise the blood pressure in no time at all. So you must avoid it like the plague: it is just very bad medicine for you. In fact, it is highly toxic too. You will need to stop smoking or consuming any tobacco related items with immediate effect. You should start vigorous exercises, gradually increasing it over a period of time. Do deep breathing exercises every time you feel like smoking (try Yoga), and replace the oral urge with some healthy food substitute to satiate the need. You may also take hard candy or chew gum. If the urge is too strong, then use nicotine gums and nicotine patches, for a little while until the smoking drive reduces, substantially. You may also join Smokers Anonymous in your city where the support is really extraordinary for like-minded people who are also in the same situation. Keep yourself occupied or engaged with interesting activities during the times when it is most tempting. Keep the company of non-smokers for some time i.e. At least for the first 21 days. Above all announce it to everyone that you have quit smoking. Here's a piece of very good advice: even if you accidentally/willfully take a cigarette, it is not the end of the world – you can start the cessation all over again. You must persevere with the best support until you defeat this addiction. Counseling is very useful in the initial stages and when temptations are at their highest. You could also join twitter2quit program and enjoy its success to give up smoking. These are the possible effects of cigarette smoking: Summary: (Source: Center for Disease Control and Prevention) •Cigarette smoking causes more than 480,000 deaths each year in the United States. This is nearly one in five deaths. •More than 10 times as many U.S. Citizens have died prematurely from cigarette smoking than have died in all the wars fought by the United States during its history. •Smoking causes about 90% (or 9 out of 10) of all lung cancer deaths in men and women. 1,2 More women die from lung cancer each year than from breast cancer. •About 80% (or 8 out of 10) of all deaths from chronic obstructive pulmonary disease (COPD) are caused by smoking. •Cigarette smoking increases risk for death from all causes in men and women. •Smoking is estimated to increase the risk— oFor coronary heart disease by 2 to 4 times oFor stroke by 2 to 4 times oOf men developing lung cancer by 25 times •Of women developing lung cancer by 25.7 times •Smoking causes diminished overall health, increased absenteeism from work, and increased health care utilization and cost. •Smoking causes stroke and coronary heart disease. •Even people who smoke fewer than five cigarettes a day can have early signs of cardiovascular disease. •Smoking damages blood vessels and can make them thicken and grow narrower. This makes your heart beat faster and your blood pressure go up. Clots can also form. •Blockages caused by smoking can also reduce blood flow to your legs and skin. •Lung diseases caused by smoking include COPD, which includes emphysema and chronic bronchitis. •Cigarette smoking causes most cases of lung cancer. •If you have asthma, tobacco smoke can trigger an attack or make an attack worse. •Smokers are 12 to 13 times more likely to die from COPD than nonsmokers. Smoking can cause cancer almost anywhere in your body: •Bladder •Blood (acute myeloid leukemia) •Cervix •Colon and rectum (colorectal) •Esophagus •Kidney and ureter •Larynx •Liver •Oropharynx (includes parts of the throat, tongue, soft palate, and the tonsils) •Pancreas •Stomach •Trachea, bronchus, and lung •Smoking can make it harder for a woman to become pregnant and can affect her baby's health before and after birth. Smoking increases risks for: oPreterm (early) delivery oStillbirth (death of the baby before birth) oLow birth weight oSudden infant death syndrome (known as SIDS or crib death) oEctopic pregnancy oOrofacial clefts in infants •Smoking can also affect men's sperm, which can reduce fertility and also increase risks for birth defects and miscarriage. •Smoking can affect bone health. OWomen past childbearing years who smoke have weaker bones than women who never smoked, and are at greater risk for broken bones. •Smoking affects the health of your teeth and gums and can cause tooth loss. •Smoking can increase your risk for cataracts (clouding of the eye's lens that makes it hard for you to see) and age-related macular degeneration (damage to a small spot near the center of the retina, the part of the eye needed for central vision). •Smoking is a cause of type 2 diabetes mellitus and can make it harder to control. The risk of developing diabetes is 30–40% higher for active smokers than nonsmokers. •Smoking causes general adverse effects on the body, including inflammation and decreased immune function. •Smoking is a cause of rheumatoid arthritis.
5
people found this helpful
Anger management: 10 tips to tame your temper ANGER: There is a saying "Frustration begets anger and anger begets aggression. Direct anger, is expressed toward the object perceived as the cause of the frustration. If a machine does not work, you might hit it or kick it. If someone gets in your way, you could verbally threaten them or push them aside. If the source of the frustration is too powerful or threatening for direct aggression, displaced aggression is often used. The aggression is redirected toward a less threatening and more available object. An angry person often acts without thinking. The person has given in to the frustration and they have given up restraint. Anger can be a healthy response if it motivates us to positive action but all too often the actions we engage in when angry are destructive. Indeed, if we could see a videotape of ourselves getting angry, the humiliation might well help cure us of anger. When you feel frustration building, you have to practice learned responses that lead to healthy actions instead of destructive ones. GIVING UP: Giving up on a goal can be productive if the goal is truly out of reach. However, more often giving up (quitting or being apathetic) is another form of giving in to frustration. When repeatedly frustrated, people can drop out of school, quit jobs, or move away. Apathy is giving up all of your goals, so you cannot be frustrated by trying to reach them. We live in difficult time and we have to be persistent in order to accomplish. Consider how many projects you began, and then gave up, because you became frustrated and lost patience. Make a list of things you started and quit because they seemed too difficult. Now calculate the disappointment and loss you suffered by not dealing with the frustration in a more healthy way. Try to remember that quitters never win, and winners never quit. Losing your temper means you're a quitter. LOSS OF CONFIDENCE: is a terrible frequent side effect of giving up and not fulfilling your goal. A loss of self-confidence and self-esteem, means that If we quit once, then the next time we plan a goal, we may not be able to accurately assess our ability to carry it out and we stop trusting ourselves and our own abilities. This became a self-fulfilling and self-destructive attitude. You need to be able to learn that when the going gets tough, you say to yourself "It is worth it! and by following through, it not only gets the job done, but it builds self-confidence. STRESS: is the "wear and tear" our body and mind experiences as we adjust to the frustrations our continually changing environment. Too frequently, extreme, or prolonged frustration and stress strains us and generates distress signals. Our body experiences distress signals in a variety of ways, often in the form of: irritability, anger, fatigue anxiety, headache, depression, stomach aches, hypertension, migraines, ulcers, heart attacks, or colitis. DEPRESSION: Depression can affect almost every aspect of your life. It affects people of all ages, income, race, and cultures. Depression can affect the way you eat and sleep the way you feel about yourself, the way one think about things, and the way you interact with others. While we all feel depression at various appropriate times in our lives, excess or inappropriate depression cannot be easily dismissed or wished away. OTHER REACTIONS: abuse of drugs & alcohol is self-destructive and usually futile attempt at dealing with frustration, as are many eating and weight problems and addictions Whenever the immediate effects of the addictive behaviour wear off, users find themselves back in the same, or even worse, frustrating situation. Anger is among the gamut of emotions we exhibit as a reaction to a situation, and it is a 'normal' emotion too as long as it is kept under control. Some people have the propensity to explode when pushed to the extreme. They keep swallowing their emotions until they can finally do it no more, and erupt like a volcano. Others dealing with extreme anger are like a ticking time bomb. You'll never know what you unwittingly say or do can trigger an explosion. In either case, anger that cannot be controlled comes with a physical reaction. Your heart beats faster preparing you for both action and reaction. Your breathing quickens. You may clench your fist, tighten your shoulders and go into a defensive position. The problem arises out of the fact that it is almost impossible to feel anger and empathy at the same time. An angry person is seldom sensitive to the wellbeing of his victim, and hence may lash out verbally and sometimes physically. Such things done in the heat of the moment mostly leaves us with regrets. So here are a few ways to deal with extreme anger. 1.Approve it / Acknowledge it: The first step in solving a problem is recognizing that you have one. The fundamental problem here is that people believe they are on the right track and refuse to budge from their views. It is essential to realize that this step is not about deciding whether you are right or wrong, but acknowledging the fact that your reaction to the situation can be channelled in a better way. When getting someone to acknowledge their anger problem, be careful as to not use negative words like wrong, false and shouldn't. Instead, influence with positive words like can and should. Instead of saying 'You are wrong to react like this' you can say, 'I understand what you are feeling. Is there a way we can resolve this situation? 2.Understand / recognize the signs: Once you know that your problems exist, you can try devising ways that will work for you in dealing with the situation. You can count to 100 to calm yourself or simply decide to not speak until you can calm yourself. Knowing that you may enter into an argument in a situation, you can list down the points that you feel strongly about and discuss each of them one by one. Working your way through a finite list gives a better opportunity to reach closure at the end. 3.Free the mind/Find ways to let it go: Not all arguments end in closure. A lot of unsaid justifications cloud our mind repeatedly leaving us seething from the inside. Research has shown that the normal or neurological anger response lasts less than two seconds. Beyond that it takes a strong will to stay angry. Once you realize how much your anger is consuming your mind, decide to free your mind with meditation and other calming exercises. Tell yourself that some people and issues simply don't deserve your anger, emotion, reaction or time. If you or someone you know is suffering from anger management issues, consult a doctor today.
You must be under some stress. Meet with a counselor and do sort that out soon. In the meantime do some of these recommendations very faithfully: daily exercise of at least half an hour is a must. Even if you go to a gym, ask for aerobic and/or callisthenic exercises with whatever else you are doing. A healthy body harbors a healthy mind. With regard to memory, it is very important that your brain and body is ideally rested to be able to recall whatever is required, rather comfortably. Puzzles pose problems to the brain that help it to use new pathways and neurons, which give the brain considerable exercise. It taxes the left brain to use logic to solve the myriad possibilities which other activities do not stimulate. Crosswords are excellent for vocabulary learning and use. Jigsaws and rubik cube stimulate different permutations to finally settle on the most likely one. Picture completion and anagrams help approach problem solving from several angles. Do sudoku, and memory co-relation activities and skills. Have a good nights sleep, have a good breakfast of more proteins, meditate often, remain free of stress, eat a lot of fiber (whole grains, fruits and vegetables), nuts, avocado, eat dark chocolate, consume less of fat and use olive oil instead, do yoga meditation exercises, etc. You need to check out if you are stronger visual or auditory. The visual is a better mode than the auditory. However, if you combine the two modes, you will get the best concentration. Have a special place of learning, which should be well lit, with soft painted walls, well-ventilated, with no distractions. When you get bored, study by writing. If you repeat learning at least five to seven times, you will apparently remember for a longer time. Sit comfortably but do not slouch. The reading material should be of a fairly large print. Study at small intervals of about 40 minutes and then take a break or change the subject. Short-term memory is a faculty of the left brain, and long-term memory is a feature of the right brain. When people are stressed, they tend to favor the right brain and abandon the left brain, where short-term memory resides. So, it is really very simple: deal with the stress and activate left brain functions. Here are a few suggestions to activate left brain function: shut your left nostril and breathe, move your eyes from right to left and vice versa for at least half a minute at a time, and do callisthenic exercises with some form of counting, regularly. There is a new exercise called super brain yoga, which is done by holding the right earlobe with your left thumb and index finger, and the left earlobe with your right hands thumb and index finger. In this position you must squat down and rise up and do this for five minutes every day. There are some memory enhancing techniques and study methods that your teacher will be able to guide you with. If your home life is full of distractions and stress, it is likely to affect your memory, adversely. In that case, I suggest that the family goes for counseling too. The following foods do help too: blueberries, walnuts, turmeric, spinach, tomatoes, broccoli, acorn squash, green tea, oily fish, boiled egg, turkey, apples, oatmeal, leafy greens, lentils, pumpkin seeds, avocado, cinnamon, thyme, sunflower seeds, and red wine. Avoid sugar and junk food.
1
person found this helpful
Start doing meditation, and yoga for mental relaxation, and don't think too much, this thinking is only causes of headache, take good sleep, read good stories, walk in park, stay some time with nature, observe and feel natural beauty it calm your mind, take head massage while feel headache consult me in chat box for some medicine which helps in your condition.
1
person found this helpful

BASM, MD, MS (Counseling & Psychotherapy), MSc - Psychology, Certificate in Clinical psychology of children and Young People, Certificate in Psychological First Aid, Certificate in Positive Psychology, Positive Psychiatry and Mental Health
You are disappointed, not depressed. Nobody is yours. You are alone. To live in this world, you need to be positive. You should have an aim. Internal motivation to succeed. If you do not have that motivation, you need to cultivate it. Nobody can help you except YOU.
8
people found this helpful
Hi, relax! * take plenty of water to eliminate toxins and to keep the skin moist * go for a walk in the morning to restore blood circulation to allow the skin, glowing. * go for meditation to reduce your stress and depression. * take easily digestible diet, avoiding junk food * take, apple, carrots, spinach, pumpkin, curds, regularly # homoeo-care# @ echinecea q 10 drops with 2 tsfl of water, thrice a day. Report after a month take care.
1
person found this helpful
View All Feed
Near By Doctors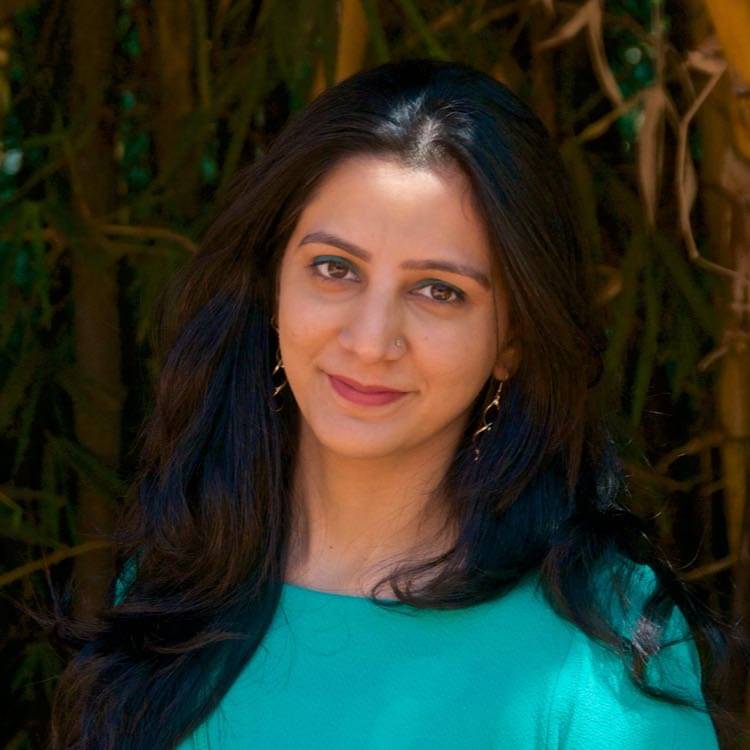 B.A., MA - Counselling Psychology
Psychologist
Inner Light Counselling Center,
Book Appointment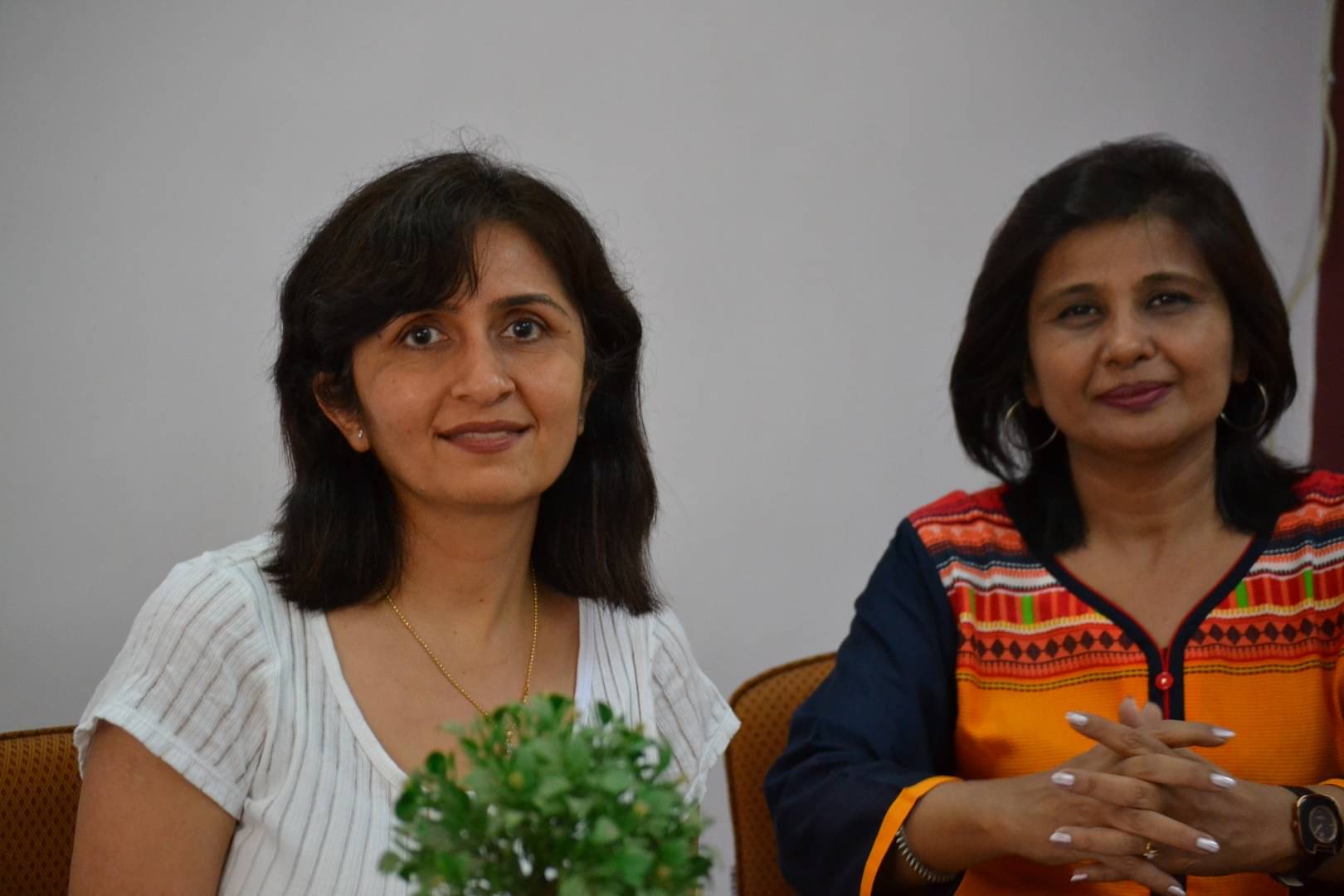 Psychologist
i Thrive Counselling & Holistic Development Centre,
Book Appointment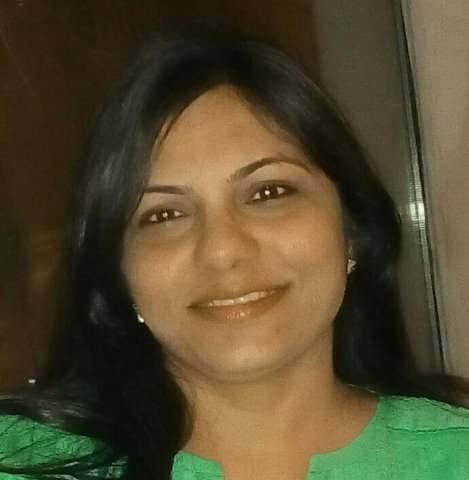 M.Sc - Applied Psychology, Advanced Diploma In Counselling Psychology
Psychologist
Book Appointment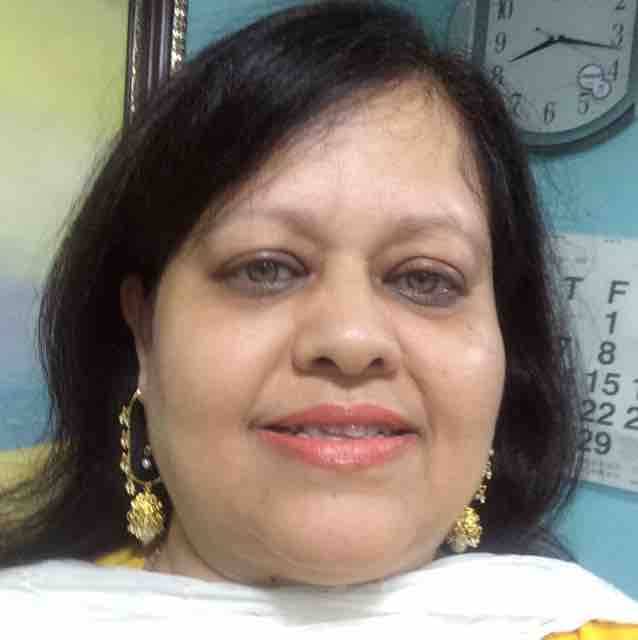 Ph.D - Social Psychology -, M.Phil. Educational Psychology, MSc. Child Psychology , B.Sc
Psychologist
Book Appointment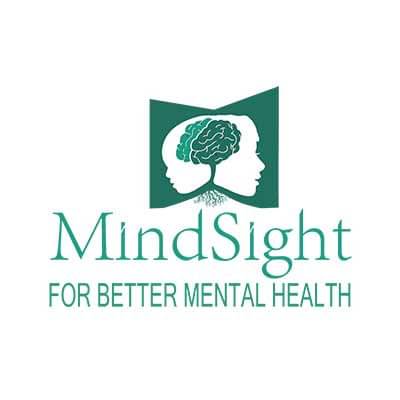 Book Appointment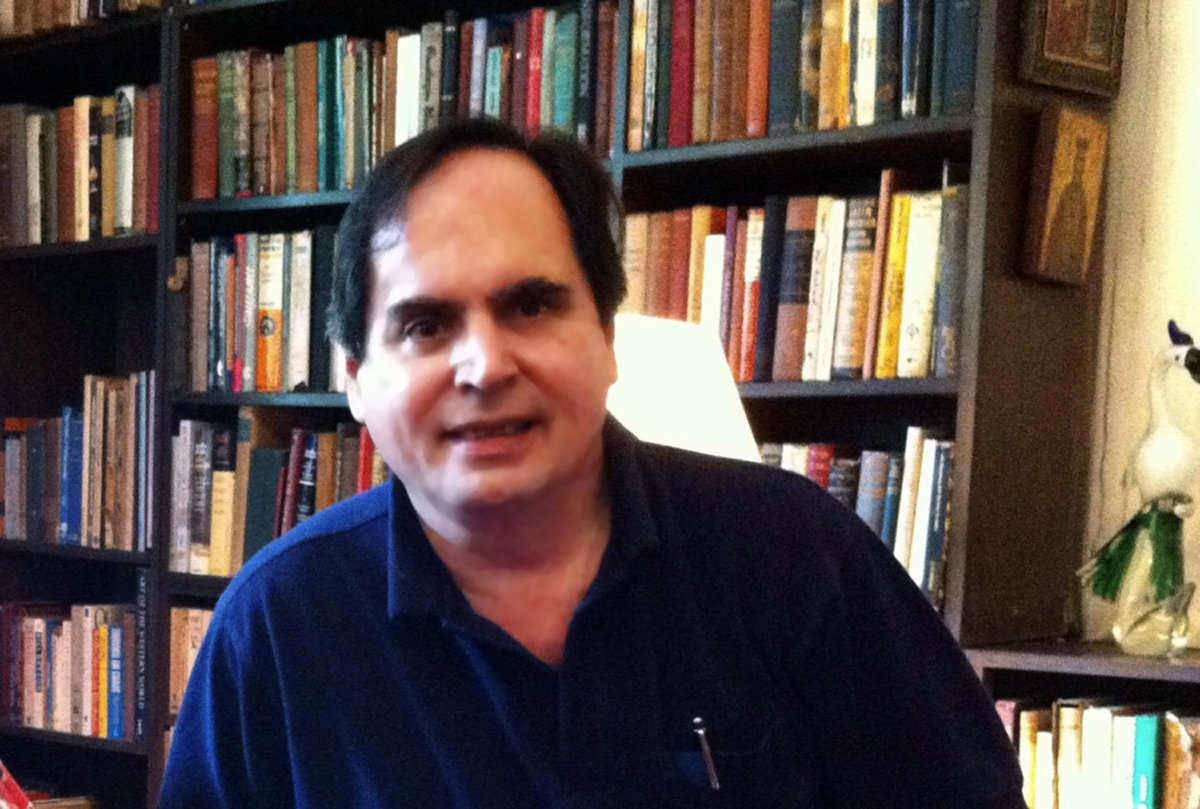 Transpersonal Regression Therapy, Integrated HYpnotherapy & Clinical Hypnotherapy, BA - Economics
Psychologist
The Human Potential Clinic,
Book Appointment