Videos (4)
View All Videos
Personal Statement
I believe in health care that is based on a personal commitment to meet patient needs with compassion and care.
...more
I believe in health care that is based on a personal commitment to meet patient needs with compassion and care.
More about Dr. Mohan Krishna Raut
Dr. Mohan Krishna Raut is a Gynecologist with an experience of over twenty – eight years. He completed his MBBS from Seth G.S Medical Collage & KEM Hospital in 1989 his DGO from College of Physicians & Surgeons of Mumbai in 1988 and his MD on Obstetrics & Gynaecology from Seth G.S Medical Collage & KEM Hospital in 1989. Dr. Mohan Krishna Raut is a professional member of various prestigious institutions which include the Federation of Obstetric and Gynaecological Societies of India (FOGSI), the MOGS, the Indian Association of Gynaecological Endoscopist (IAGE) and the ESRI. He has previously worked as an Ex. Asst.Hon Doctor at Bhagwati Muncipal Hospital Borivali. He is dedicated to his profession and pays great attention in keeping his Patients well informed about the treatment plans regarding their problems. He is a strongly ethical person and believes in providing the best health care possible to his patients. The treatment services provided by Dr. Mohan Krishna Raut include surrogacy treatment, cesarean section, contraceptive advice, Ureteroscopy procedure, treatment of abnormal Uterine bleeding, Hpv Vaccination, Post-natal care, Pap Smear Procedure, Polycystic ovary Syndrome Treatment, Treatment of menopause related problems and pre and post delivery care. You can visit Dr. Mohan Krishna Raut at Dr. Raut's Women's Hospital in Santacruz East, Mumbai.
Info
Education
MD - Obstetrtics & Gynaecology - Seth G.S Medical Collage & KEM Hospital - 1989
MBBS - Seth G.S Medical Collage & KEM Hospital - 1989
DGO - College of Physicians & Surgeons of Mumbai - 1988
Languages spoken
English
Hindi
Professional Memberships
Federation of Obstetric and Gynaecological Societies of India (FOGSI)
MOGS
Indian Association of Gynaecological Endoscopist (IAGE)
ESRI
Location
Book Clinic Appointment with Dr. Mohan Krishna Raut
Karlton apts, vakola Village Road, Vakola, santacruz east

,

Mumbai
Get Directions
Consult Online
Text Consult
Send multiple messages/attachments. Get first response within 6 hours.
7 days validity
•
₹300 online
Consult Now
Phone Consult
Schedule for your preferred date/time
15 minutes call duration
•
₹400 online
Consult Now
Video Consult
Schedule for your preferred date/time
15 minutes call duration
•
₹500 online
Consult Now
Services
Submit Feedback
Submit a review for Dr. Mohan Krishna Raut
Your feedback matters!
Write a Review
Patient Review Highlights
"Very helpful"
1 review
Feed
Shared 1 year ago • Featured Tip
Urinary Tract Infection (UTI) happens when germs infect your urinary system. It includes the kidneys, bladder, and the connecting tubes. Bladder infections are normal and not a huge risk if treated immediately. Further, if the disease spreads to the kidneys, it can bring about very serious problems. In case you're a woman, your chance of getting a urinary tract disease is higher. Experts rank your lifetime danger of getting a UTI as one in every woman. Many women might even have repeated infections.
UTIs are a key reason why we are frequently advised to wipe ourselves from front to back while or after using the bathroom. That is because of the urethra - the tube that carries the urine outside the body. It is found near the anus. If the infection isn't dealt with, the kidneys are likely to be affected.
Symptoms: To recognize a UTI, watch out for the following side effects:
Burning sensation while urinating
A regular urge to urinate, despite the fact that little turns out when you do
Pressure in your belly
Pain in the lower abdomen
Dark, bleeding or odd smelling urine
Feeling drained or shaky
Fever or chills (a sign the disease may have come to your kidneys)
Home Remedies: Some of the home remedies for UTI are:
Drink lots of water: One of the main things to do when you have a urinary tract infection is drink a lot of water.
Load Up on Vitamin C for a Healthy Urinary Tract: Getting a lot of vitamin C is important, since a lot of vitamin C make your urine more acidic. This prevents bacteria from developing.
Cure UTI Pain with Heat: Applying a warming cushion can calm the region.
Cut Bladder Irritants from Your Diet: Avoid caffeine, liquor, nicotine, carbonated beverages, and fake sweeteners.
Empty Your Bladder Again: Each time you exhaust your bladder - regardless of the possibility that it's only a little, you get rid of bacteria every time. So continue making those washroom runs.
Consider Herbal Remedies: You may discover some relief from taking the herb uva ursi (bearberry leaf)
Switch to Healthier Habits: Change in lifestyle can make a lot of difference. For instance, quit smoking and wear cotton clothing.
Other Treatment: In case, you have 3 or more UTI bouts in a year, request your specialist for a special treatment plan. Some treatment choices include:
You can take an anti-toxin in low dosage, over a more extended period to avoid repeated infections.
You can also take a single dosage of anti-biotic after sex, as prescribed by your specialist.
A patient can also take anti-toxins for 1 or 2 days as the symptoms show up. The treatments should be only be taken after concerning the specialists. You can also use an at-home urine test kit when you see the symptoms appearing. If you wish to discuss about any specific problem, you can consult a Gynaecologist.
6049
people found this helpful
Shared 1 year ago • Featured Tip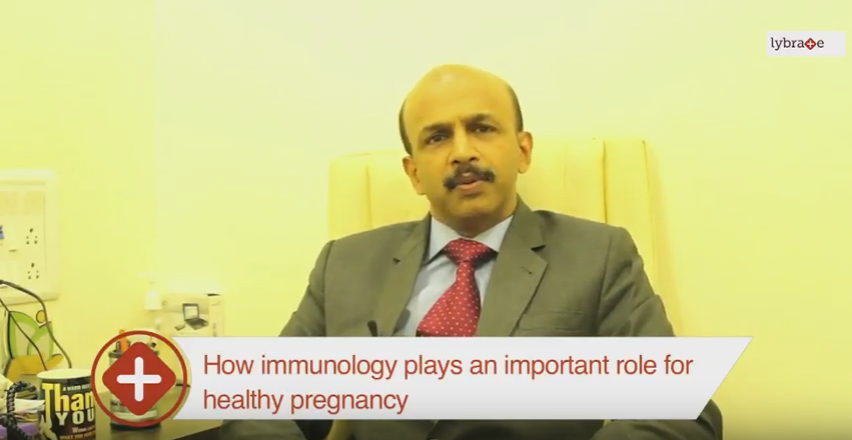 I am Dr Mohan Raut. I am practising Gynaecology from last 27 years and partner of ICPRM, India's first Immunotherapy centre for patients of treatments with repeated miscarriages or IVF failure or Implantation failure.
Today I am going to talk on an interesting topic, Pregnancy as Nature's miracle and how Immunology plays an important role in pregnancy maintenance?
Our body has a defence mechanism for Immunology system which protects us from various diseases. So anything which is foreign to our body is not acceptable to our body and our body builds up and immunological response against that. This is how the bacteria viruses which are prone to enter our body are prevented by our immunological system. Even in case of transplant is done, suppose kidney transplant, our body will not accept any kidney. It has to be matched with our body, tissue match is important. In a transplant, the kidney is donated by blood relation which can be easily acceptable.
Now in pregnancy lets see what happens. In pregnancy, 50% is from the mother and 50% is from the father. Now the part which comes from father's body is a foreigner to mother's body. So practically, there should be a rejection of pregnancy, but it doesn't happen. Because normally, there are immunological mechanisms within mother's body which protect the pregnancy in the uterus. Now in some unfortunate women, these mechanisms don't react normally or they are abnormal and because of which mother's immunological system considers the pregnancy as foreign and builds up an immunological response against the pregnancy. This stops the growth of pregnancy and leads to miscarriage. Now depending upon on what stage this response becomes maximum, we can get maximum presentations;
Like when the response is late, then there will be a pregnancy, then the growth will stop and leads to miscarriage.
If it an early stage possible, then there will be only a pregnancy test positive. Nothing will be seen in sonography and there will be a biochemical pregnancy.
Or if happens very early, before missing the periods, then it leads to implantation failure and infertility.
So this is called as Alloimmune problem, responsible for miscarriages. This problem can be diagnosed with certain tests and can be treated with the treatment called immunotherapy.
In my next video, I will tell that how we can diagnose various immunological problems and other causes of repeated miscarriages.
For more information, you can contact me on www.lybrate.com.
Thank you.
3651
people found this helpful
Shared 1 year ago • Featured Tip
The contraceptive pill, or simply 'the pill', is a type of hormonal contraception taken by women to prevent pregnancy. Now, even though the birth control pill is extremely effective in preventing unplanned pregnancy, it is not without some side effects. The common side effects of birth control pill include:
Intermenstrual spotting: Some women experience intermenstrual spotting or bleeding in the time between their menstrual cycles. This is very common in the first three months of you taking the pill. Most of the times, intermenstrual bleeding resolves itself.
Nausea: Some women might experience mild nausea when they take the pill for the first time. The nausea will resolve on its own after some time, but if it gets critical or persists, seek medical help. Taking your pill at bedtime or with food can aid in countering the nausea.
Breast tenderness: Breasts can become tender or enlarge as a result of birth control pills. Reducing salt and caffeine intake, and wearing a support bra can be beneficial.
Headaches: The development of migraines and headaches are the effects of the sex hormones. Different pills with varied doses and types of hormones may lead to different symptoms of headaches. Studies suggest that pills with low hormone doses are usually linked with headaches.
Weight gain: There is no logical link between weight fluctuations and contraceptive pills, but fluid retention (specifically in the hip and breast areas) and enlarged fat cells are common side-effects.
Mood changes: Women who may have suffered from depression should consult their doctors when taking the pill. A study discovered that taking pills usually leads to the thickening of the cortexes (outermost layers of the brain involved with analysing incoming stimuli and reward response). However, there is more research pending on this issue.
Missed periods: Skipping or missing a period is very common when you are on the pill. Factors such as stress, travel, illness and thyroid or hormonal abnormalities can influence this.
Decreased libido: The pills contain hormones that can lower your sex drive or libido.
Vaginal discharge: Some women experience differences in their vaginal discharge when they are on the pill. Vaginal lubrication can dip, which causes discomfort during sex.
Visual changes: Fluid retention is a side-effect of the pill, which even ends up affecting the cornea; they change shape or swell up. If you wish to discuss any specific problem, you can consult a gynaecologist.
6132
people found this helpful
Shared 1 year ago • Featured Tip
For an expecting mother, nothing is more important than the safety and well-being of her unborn child.
Read on to find out the 4 things pregnant women must avoid at all costs in order to have a safe pregnancy.
6168
people found this helpful
Shared 1 year ago • Featured Tip
Sometimes getting pregnant is not a very easy task, and may end up taking a long time. But once you've decided to start a family of your own, it becomes harder to wait for it to happen.
So here are the do's & dont's:
Do's
Intake of fruit and vegetables is important as they are good sources of vitamins, minerals and even fiber. They are good for digestion and also help in preventing constipation. Eat fresh fruits and vegetables daily.
During pregnancy carbohydrates are also important as they act as an important source of energy. Different food items that are rich in carbohydrates are potatoes, bread, breakfast cereals, pasta, rice, noodles, millet, maize, oats, yams, sweet potatoes, and corn meal. It is better to eat whole grains and potato with the skin on as they are rich in fiber.
Dont's
Stress: Stress can trigger various health problems, which can be bad for both the baby and the mother. Studies have revealed the emotional environment of the mother is experienced by the baby as well. In fact, a particular study has shown that any kind of stress, whether it be work related or stress caused by strain in relationships, can affect the mental development of the child. This as result can lead to the child developing certain behavioural disorders such as fears and phobias, which remain way into his adulthood.
Alcohol: All types of alcohol must be avoided during pregnancy. Consumption of alcohol during these 9 months has been associated with several birth defects such as poor growth, learning disabilities and mental retardation. In worst case scenarios, excessive alcohol consumption during pregnancy can lead to what is known as
Foetal Alcohol Syndrome or FAS, which severely affects the mental development and physical growth of the unborn child, particularly of the face and skull. Also, you must quit smoking.
11
people found this helpful
Shared 1 year ago • Featured Tip
Giving birth to a child is the most profound form of joy felt by a woman. After getting pregnant, one should discuss with her gynecologist what form of surgery they should go in for. Women have been delivering babies by normal childbirth without any complications since the old times. However, complications might arise if you don't take proper care of your body before the date of delivery. You should be careful and alert at all times so that there are no detrimental effects to you and your child.
Certain tips and guidelines should be followed so that you and your child are safe and secure during a normal delivery:
Diet: As soon as you know you are pregnant, you should take care of your diet. Avoid junk food and street food. Stick to a nutritious diet, which contains vegetables, fruits and whole grains. Iron and calcium rich food items should also be consumed for the healthy development of your fetus.
Active lifestyle: Try to exercise daily. Include light permissible yoga and also light walks during your pregnancy. You can also join a yoga fitness class for expecting mothers. This can make your body flexible and ready for a normal delivery.
Water: Drink at least 8 to 10 glasses of water every day to keep yourself hydrated during your pregnancy.
Stress: Pregnancy can be extremely stressful. This can take a toll on your body and also on your unborn child's health. Also too much stress can make labor a difficult experience, as the pelvic muscles might not expand for the baby to pass through.
Avoid smoking and alcohol consumption: Tobacco is very harmful and might lead to birth defects in your child. Alcohol also acts as a poison. Intake of these substances should be avoided completely.
Prenatal class: Joining a prenatal class can be very helpful because you get to learn about giving birth and the things, which your body will be required to do during labor. This can come handy during the delivery.
Breathing exercise: During labor it is possible that you can experience shortness of breath. Practicing breathing exercises will help you prepare for a normal delivery.
These tips should be known by every expectant mother so that the strenuous process of a normal delivery is eased out.
3
people found this helpful
Shared 1 year ago • Featured Tip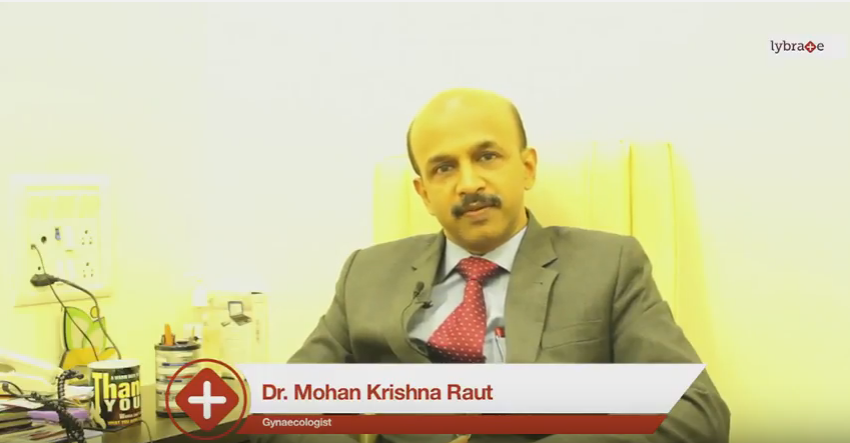 Hello I am Dr. Mohan Raut, a practicing gynecologist from last 27 years and partner of ICPRM, India's first immunotherapy Center for treatment of patients with repeated miscarriages, IVA failure, rod implantation failure.
Today I am going to discuss about various causes that lead to repeated miscarriages.
Miscarriage is a traumatic experience for a woman and when it happens repeatedly it can be devastating. The problem of repeated miscarriage is huge because it affects almost 1% of couples. So at any given moment the number of patients suffering from this problem is really high. There are five common causes of this problem, those are;
Genetic factor- In this case, there are chromosomal or genetic abnormalities in the pregnancy and because of which the fetus can't grow, leading to miscarriage.
Structural problems- Structural problem in uterus or the womb. Here there can be double uterus. There can be a curtain or septum within the uterus which leads to compromise in the space allowing pregnancy not to grow leading to miscarriage.
Endocrine group- The problem arises in conditions such as diabetes, mellitus, thyroid ( hypothyroidism or hyperthyroidism), a condition called as PCOD or polycystic ovarian disease. These can lead to repeated miscarriages
Infection- Certain viral infections and infections like toxoplasma can infect the pregnancy leading to miscarriage.
Autoimmune factor or autoimmune disorders- This includes formation of antibodies against mother's own group and conditions like anti-thyroid antibodies, or antibodies against for a phospholipid part of the mother's body. The conditions known as collagen disorders are responsible for this and lead to repeated miscarriages.
Now when all these factors are tested, it has been found that almost 50% of couples with repeated miscarriages show that all these tests are normal. Then what is the cause in these couples? And in these couples the cause is found to be called as alloimmune factor or there is immunological rejection of pregnancy by the mother.
Now what is this alloimmune problem and how pregnancy is nature's miracle? I will discuss these in my next video.
For more information you can contact me on www.lybrate.com. Thank you.
3710
people found this helpful
Shared 1 year ago • Featured Tip
Cervical cancer occurs in the cervical cells which are present in the lower part of the uterus. It is usually caused by human papillomavirus (HPV) which is transmitted sexually. However, in some cases, the virus may survive for a few years, causing some cells of the cervix to become cancerous.
Cervical cancer is usually classified into two types:
Adenocarcinoma: This type of cancer starts in the column shaped glandular cells along the lining of the cervix.
Squamous cell carcinoma: Most cases of cervical cancer are of this type. Here, the cancer occurs in the flat and thin cells that are present in the outer region of the cervix.
Symptoms: Usually, very few symptoms show up in the initial stages. However, the latter stages tell a different story. The symptoms at an advanced stage are:
You may experience pain during sexual intercourse
Foul smelling discharge from the vagina
Bleeding from the vagina during sexual intercourse
Causes: Cervical cancer develops due to the mutation of healthy cells which makes turns them into malignant (cancerous) cells. The cancerous cells tend to grow at a fast pace, thus accumulating and forming a tumor. The cancerous cells may also spread to the adjoining areas of the body.
There are certain factors which increase your chances of being affected by cervical cancer:
Too many sexual partners: The chances of cervical cancer increase significantly if you have multiple sexual partners.
A weak immune system: A weak immune system makes you highly susceptible to cervical cancer.
Lifestyle factors: Various lifestyle factors such as smoking can increase your risk of cervical cancer.
Treatment:
The treatment for cervical cancer involves the following:
Chemotherapy: Chemotherapy involves injecting chemicals into the vein to destroy the cancer cells.
Radiation therapy: Radiation therapy consists of using x-rays to destroy the cancer cells. Radiation therapy may be used alongside chemotherapy to destroy cancer cells.
Surgery: Hysterectomy is a surgical procedure that is used in the treatment of cervical cancer. It involves removal of the uterus to treat this disorder. If you wish to discuss about any specific problem, you can consult a gynaecologist.
5494
people found this helpful
Shared 1 year ago • Featured Tip
Child deliveries during pregnancies are of two types. If you are pregnant or have someone in your family who is then you can either go for caesarean section (or C-section) delivery or normal delivery, which is also known as vaginal delivery. In some case C-section delivery is chosen by your doctor as it may be a safer option in case you have some health complications. Diabetes, high blood pressure or herpes can cause complication that may in advance let you know whether the delivery procedure would be C-section or the normal one. Here are the pro and cons of both the procedure.
Natural Delivery: Benefits and Disadvantages
Shorter stay in the hospital and time for recovery can help you in case of normal delivery.
It may be physically painful but at the end of the day as it is a natural delivery method and you will experience less postpartum pain.
There would be lesser chances of respiratory problems in your baby.
Normal delivery may cause fear and anxiety which may lead to huge complications. Even your baby may face the risk of being deprived of oxygen from cord compression.
It is also more painful and unpredictable.
There may be increased chances of pelvic organ prolapses in normal section deliveries.
C-section: Benefits and Disadvantages
You will be well in advance told about the delivery date by your doctor and hence planning is made easy. 2. If you have any infection like herpes chances of your baby being is reduced by c section delivery.
There will be lesser risk of pelvic floor injury and few cases of urinary continence.
There will be no risk of birth related trauma like bruises and swelling.
There are surgical risks of anesthesia which can cause severe adverse side effects like headache, nausea and vomiting.
There are also chances of heart attacks and blood clotting in veins. You may also have chances of postpartum infection in c section delivery.
Numbness around the area of operation and bleeding may require a hysterectomy which is a surgery to remove the uterus.
There are many other pro and cons of the two methods of delivery and you should always consult your doctor and follow proper medications for better delivery of the newborn.
1
person found this helpful
Shared 1 year ago • Featured Tip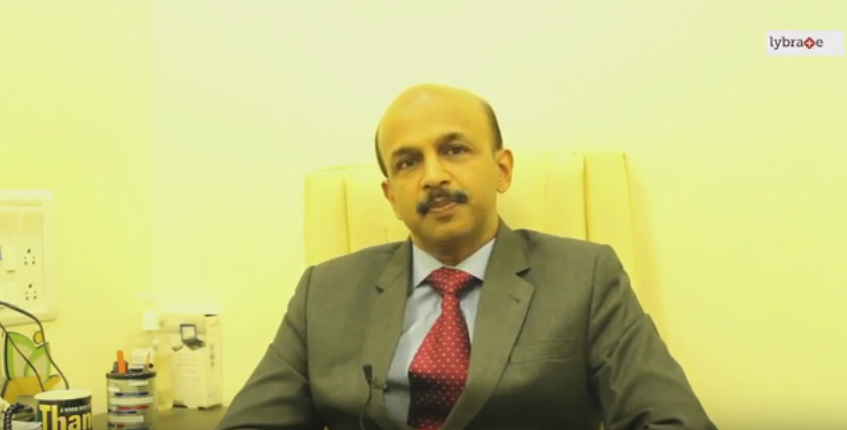 Treatment for Repeated Miscarriages and IVF Failure
Hello, I am Dr. Mohan Raut, practicing Gynecologist for last 20 years and partner of CPRM, India's first Immuno therapy center for treatment of patients with repeated miscarriages and IVF failure or implantation failure. Today I'm gonna discuss a unique treatment called Immuno therapy, that is, Lymphocyte Immunization Therapy which is a form of active immune therapy for patients who have repeated miscarriages or repeated IVF failure.
LIT or Lymphocyte Immunization Therapy uses the patient's husband's white cells called lymphocytes for the treatment. In this, once the LI immune factor is confirmed, we separate certain type of white blood cells called lymphocytes from husband's blood and they are injected into the wife by sub-cutaneous intravenous route. Once this injection is given then the couple is asked to wait for a period of four weeks and after that, they should make active attempts at pregnancy and over the next one year, she should conceive. This is a very safe procedure as it has no long term side effects and it is quite effective.
We have been doing this treatment for more than 20 years and it has helped more than 500 couples whom we have given this treatment. Apart from LIT, there are other forms of therapy which can be given and these are the use of intravenous immunoglobulins, use of Intra liquids, use of medicines like steroids and certain injections like low molecular weight restaurant. So, with this therapy, it has been possible to overcome the problem of repeated miscarriages especially when all other factors are normal because the reason is LI immune problem.
For more information, you can contact me on www.lybrate.com. Thank you.
3414
people found this helpful
View All Feed
Near By Doctors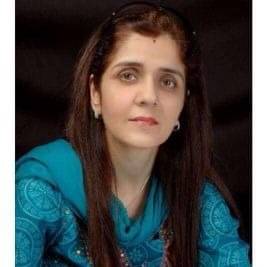 MBBS, DGO, Gynaecological, Endoscopy & Allied Procesdures
Gynaecologist
Book Appointment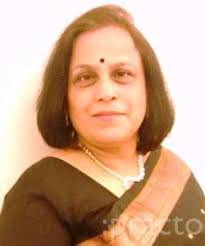 Masters In Counselling & Psychotherapy, DGO, MBBS Bachelor of Medicine and Bachelor of Surgery
Gynaecologist
Hinduja HealthCare Surgical Hospital,
Book Appointment

Book Appointment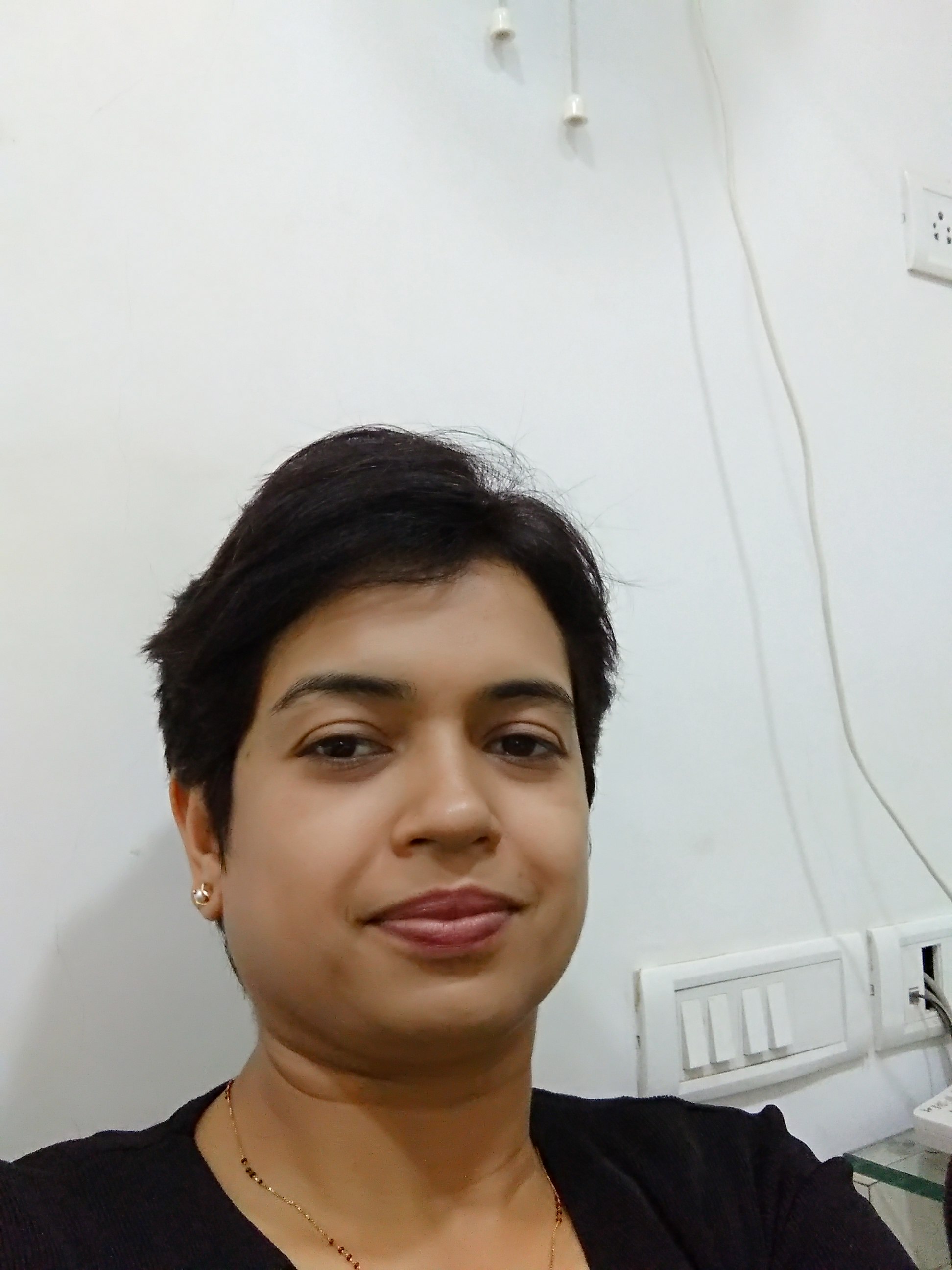 MBBS, DGO, MRCOG
Gynaecologist
Book Appointment
MBBS, MD - Obstetrics & Gynaecology, FICS, FICOG
Gynaecologist
S L Raheja Fortis Hospital,
Book Appointment

MD - Obstetrics & Gynaecology, MBBS
Gynaecologist
Book Appointment