Personal Statement
I want all my patients to be informed and knowledgeable about their health care, from treatment plans and services, to insurance coverage.
...more
I want all my patients to be informed and knowledgeable about their health care, from treatment plans and services, to insurance coverage.
More about Dr. Mahima Bhomavat Innani
Dr. Mahima Bhomavat Innani is one of the most reputed psychologists in Mumbai with an experience of 3 years in successfully treating her patients. She is a Clinical Psychologist and Health Psychologist. She studied MA (Psychology) from SNDT Women's University, Mumbai in 2014. Dr. Mahima also completed a Certificate Course in Application of Counselling Therapies from Visage Counselling Centre in 2014. She had worked for a Year at Omni Health Services and for 2 years (2014- 2016) at Dr. Narendra Kinger, Bandra, Mumbai. She is also well-known for her Research Paper published in Indian Journal on Yoga and Depression.
Dr. Mahima Bhomavat Innani solves diverse issues with a wide range of services which include Psychoanalysis, treatment of Learning Disorders, Insomnia treatment, Memory Improvement Techniques, Pre-marital Counselling, Psychoanalysis for Suicide, treatment of Psychological Disorders (Adult and Child), Psychomotor Disorders, Psychosocial Rehabilitation, Psychotherapy for Couples, treatment of Anxiety and Depression, Therapy Oral Language, Trauma Care and Quit Smoking Techniques.
Dr. Mahima Bhomavat Innani is available at Wave Length, 2A, D Wing, Ground Floor, Crystal Plaza, opposite to Infinity Mall, Andheri West, Mumbai, (Monday-Saturday, 11 AM-8 PM).
Info
Education
MA - Psychology - SNDT Women's University, Mumbai - 2014
Certificate Course In Application of Counselling Therapies - Visage Counselling Centre - 2014
Languages spoken
English
Hindi
Awards and Recognitions
Published Research In Indian Journal On Yoga & Depression
Location
Consult Online
Text Consult
Send multiple messages/attachments. Get first response within 6 hours.
7 days validity
•
₹200 online
Consult Now
Phone Consult
Schedule for your preferred date/time
30 minutes call duration
•
₹500 online
Consult Now
Video Consult
Schedule for your preferred date/time
30 minutes call duration
•
₹500 online
Consult Now
Services
Submit Feedback
Submit a review for Dr. Mahima Bhomavat Innani
Your feedback matters!
Write a Review
Patient Review Highlights
"Saved my life"
2 reviews
"Sensible"
1 review
"Very helpful"
1 review
"Caring"
1 review
"Inspiring"
1 review
Reviews
Mrinmoy
Aug 17, 2017
She is very talented and seasoned doctor. The interior of the Wavelength clinic was no nicely done, it was so clean. I was amazed that other doctors before him were not able to even treat my problem, but Dr Mahima did it immediately and started the nightmares treatment for it. Thanks to her I am totally satisfied with the results. So many doctors I consulted, but her treatment was the best.
Akul
Jul 14, 2017
My father was suffering from Schizophrenia due to which we were very tensed. Even after consulting number of doctors, nothing helped. One of my neighbour referred Dr Mahima, she is really like god send person. She is not just highly qualified, but has years of experience in handling high risk cases. Though, it took time for the recovery but still, my father is perfectly fine now.
Anaya
May 31, 2017
I decided to quit smoking but was not able to. As one of friends referred Dr Mahima. I consulted her and I am quite benefitted with her treatment. Even I am hoping for further improvement. She treated me with full patience and I had a wonderfull experience. Now , I am finally able to get back to my normal self.
Ankush
Feb 27, 2017
Thorough professional. Understood the problem and accordingly guided me through a potentially serious situation. Thanks Dr
Verified
May 4, 2017
Dr. Mahima Innani is the perfect Psychologist in Mumbai. She really wants to help people become better.
Ak Mohammed Farook
Feb 26, 2017
I found the answers provided by the Dr. Mahima Bhomavat Innani to be saved my life. Thanks a lot
Feed

MA - Psychology, Certificate Course In Application of Counselling Therapies
Successful living is a state where the mind and body are in perfect sync. In this state, one is able to make use of all of the available resources to live happily and with satisfactory results as far as life, work and relationships go. This does not mean that there are absolutely no problems. It simply means that you look at the problems and challenges as opportunities for growth, and solve them to live to the best of your abilities.
So what are the rules for successful living? Here is our list!
Believe and Understand: While you may have heard the phrase, 'Believe in yourself', you would not have heard the word understand associated with it on a normal basis. Yet, the crux of the matter is this to believe, you must understand. Believing in your abilities is one side of the coin. Understanding your limitations is the other side. So, once you have both things in place, it becomes easier to plan your actions in a realistic manner. When you believe in your competence and understand your limitations, you will either take on those tasks that will be commensurate with your skills, or you will equip yourself with higher skills so as to take on even more varied activities and tasks.
Simplify: This is an often repeated and extremely underrated term. To be more organised, you do not merely need the latest modular fittings in your home and office. One of the aspects of simplifying is decluttering. When you declutter, you are effectively removing all those things that do not serve you. If these things were to remain in front of you, they will only serve to expend your energy with thoughts of wastage and wastage of time as well, since you will be working your way through chaos to get to your core.
Moderation: Simplification and moderation go hand in hand. Superfluous acts may give instant gratification, but they do not serve you in the long run. They strip you of self-control and can even alienate you from your relationships as you get closer to things rather than people. So, it is good to have a healthy dose of everything in your life for true balance and successful living.
Perspective: If problems are bogging you down, then there are chances that your perspective is all wrong. Being more open and looking at the big picture are two sure shot ways of ensuring that the problems come and go without affecting your equilibrium.
Being in the moment and putting your family first is a part of creating a balanced situation in life where judegments, material wants and egos will not matter.

MA - Psychology, Certificate Course In Application of Counselling Therapies
In many cases, the body responds to a stressful or traumatic situation by disassociating with it. This can result in the development of a dissociative disorder. A dissociative disorder or dissociative amnesia is a mental illness that involves the breaking down of memory, consciousness, identity and perception. It can interfere with a person's general functioning, social life and relationships. People suffering from dissociative amnesia can have long gaps in their memory of the accident and the time before and after it.
Women are at a higher risk of suffering from this condition as compared to men. It has also been found to have a genetic link as people suffering from this condition often have other members of their family who experience something similar. Manmade and natural disasters such as wars, floods, earthquakes etc that cause overwhelming stress is said to trigger this disease.
The inability to recall past events is a primary symptom of this disease. Other symptoms include:
Inability to remember personal information
Substance abuse
Mood swings
Panic attacks
Obsessive compulsive symptoms
Hallucinations and
Social withdrawal
Treatment for this disease is a two step process. The first step involves relieving symptoms and controlling any behavioral changes. The second step aims at helping the person to recall and process their memories. Developing coping skills and rebuilding relationships is also focused on. Depending on the individual and the severity of symptoms showcased a doctor may choose to treat the patient using any of the following forms of treatment.
Psychotherapy: This form of treatment is designed to encourage communication and give the person insight into their problems. It uses a number of psychological techniques.
Cognitive therapy: Changing dysfunctional thinking patterns and their resulting emotions and behavior patterns is the focus of this form of treatment.
Medication: Dissociative amnesia patients who also suffer from depression or anxiety can benefit from medication such as anti depressants and anti anxiety drugs. However, this medication does not treat the dissociative amnesia itself.
Family therapy: In some cases, along with the patient it is also necessary to counsel the family. Family therapy involves educating the family members about the disorder and symptoms of recurrence.
Clinical hypnosis: This type of treatment uses intense relaxation and focused attention techniques to access the unconscious part of the mind and allow people to explore their thoughts, emotions and repressed memories.
In case you have a concern or query you can always consult an expert & get answers to your questions!
2736
people found this helpful

MA - Psychology, Certificate Course In Application of Counselling Therapies
Scientists have concluded that sugar stimulates the exact same centers of the brain, which derive pleasure out of heroin or cocaine. For those who are addicted to sugar, getting off it leads to intense cravings and withdrawal symptoms. If you have an uncontrollable urge to devour something sweet, you probably have sugar addiction too. Sugar is known to release dopamine and opioids, which not only makes it addictive, but makes it extremely difficult for you to overcome the withdrawal symptoms.
Mentioned below are 5 signs to figure out if you are addicted to sugar:
Despite being full or not hungry, you consume certain foods due to cravings
You worry about consuming certain foods and cutting down on them
You overeat and then feel fatigued or sluggish
Despite negative consequences that affect your health and cause social problems, you continue eating or overeating certain foods
You try to eliminate any negative emotion by consuming the foods you crave and experience pleasure.
If you suffer from the aforementioned problems, you should seriously consider sugar detox or food rehab. Sugar and foods containing high levels of sugar causes behavioral changes, nutrient deficiency or imbalance, impairs your body and immunity system leading to an increased risk of illnesses and diseases. Sugar is also known to feed cancer cells and obesity. Fungi, which are living organisms, thrive on sugar and feed on it to reproduce and function properly leading to most infections. However, it is never too late to break your sugar habit.
Mentioned below are 5 ways to fight your sugar addiction:
Substitute sweets with whole foods
Ditch artificial sweeteners
Clean your house
Create a backup plan
Manage your magnesium levels
Although, sugar withdrawal symptoms vary from individual to individual, they usually last for about 3 to 4 weeks. Withdrawing from sugar can be extremely difficult and causes the following symptoms in you, which will sorely tempt you into giving in to your cravings:
Feeling lightheaded
Craving for sugar
Binge eating
Irritability and moodiness
Fatigue and tiredness
Muscular aches
Flu symptoms. If you wish to discuss about any specific problem, you can consult a Psychologist.
3220
people found this helpful

MA - Psychology, Certificate Course In Application of Counselling Therapies
Asperger's Syndrome has recently come under the umbrella of Autism Spectrum Disorder. This syndrome usually affects the social skills of the patient, most heavily. The patient may seem normal and even intelligent at first glance. But on closer interaction, several social skill problems will come to the fore including an obsessive focus on certain topics and issues. Repetitive behaviour is also a part of this disease.
Let us find out more about Asperger's Syndrome:
Symptoms: The symptoms usually begin to show up early on in one's childhood. The patient will not be able to make eye contact while speaking with others. Also, a perfectly normal person may seem inordinately shy and reserved during social interactions. This awkwardness may come to the fore in the form of looking for expression cues on other people's faces and even the body language. The patient may not be a very happy and lively soul, with hardly a smile to crack at the funniest of jokes. The lack of emotions or the emotionally numb state is also a major giveaway of the condition. Other symptoms may include a strong aversion towards change in food habits and routine.
Diagnosis: The diagnosis is usually done by mental health specialists like a developmental paediatrician, a psychiatrist, a psychologist or even a paediatric neurologist. These specialists can put the child through a variety of tests that will study the neurological health as well as the speech and emotional behaviour of the child.
Educating the Parent: Once the diagnosis has been done, the parents of the patient will have to appraised of the condition and its implications. The symptoms and treatment will have to be duly discussed even as the parents are put through training and therapy to learn techniques with which they can help the child in progressing along more normal lines. The therapy will also help the parents deal with the challenge of living with someone suffering from this condition.
Treatment: There are varied forms of treatment that aim at fixing the specific areas and symptoms that the patient is learning to live with. Social skills training, speech and language therapy, CBT or Cognitive Behavioural Therapy and other forms of treatment can help the child overcome many symptoms that come from this condition.
In the course of the treatment, it is important for the child, parent and therapist concerned to realise that there is no single approach that can be applied to all patients suffering from Asperger's Syndrome. Individual care and therapy will be required for individual cases. At the same time, most of the skills will need to be repeated at home so that the child takes them more seriously. If you wish to discuss any specific problem, you can consult a psychologist.
2914
people found this helpful

MA - Psychology, Certificate Course In Application of Counselling Therapies
Somatic symptom disorder is when you put so much focus on symptoms such as pain or fatigue that you have trouble functioning or experience severe emotional distress. You will be visiting the doctor a lot, completely unnecessarily and will waste a lot of money when you have no major health concerns. However, there are treatments, which can help you cope with this problem. Read further to find out what they are:
Symptoms
Worrying excessively about an illness, which has not yet occurred
Frequent health care visits
Fear of physical activity damaging your body
Fearing that the evaluation of doctors is not adequate
There are many more symptoms, which may indicate that you are suffering from somatic symptom disorder. However, the most important way of telling whether someone is suffering from somatic symptom disorder or not is to see whether the patient is overly worried about a physical problem, which has not yet occurred. One of the first steps in making sure that this does not happen is finding out what causes the problem and preventing it. Here are the causes of somatic symptom disorder.
Causes: As with other psychological disorders, the exact cause of somatic symptom disorder is not yet known. However, there are a number of factors which may increase the risk of it, such as:
Genetic and biological factors: These as well as an increased sensitivity to pain are some of the factors, which you have no control over.
Environment you grew up in: Just like the genes you have, the environment you grew up in and your family influence will have a major impact on whether you develop the condition as well.
Problems processing emotions: When people have problems processing emotions, their physical symptoms seem like a bigger problem than they actually are.
Treatment: Luckily, there are treatments for this disorder as well, which include.
Psychotherapy: Psychotherapy is the most common treatment used to help people with somatic symptom disorder.
Medications: Since depression and pain often occur when a person is suffering from somatic symptom disorder, antidepressants can be given as well. If you wish to discuss about any specific problem, you can consult a psychologist.
2686
people found this helpful

MA - Psychology, Certificate Course In Application of Counselling Therapies
From terrorism to natural disasters, there are a number of traumatic events that constantly hurl themselves at us. Given the amount of stress it causes an adult, imagine how a child can process this information. Often traumatic events that occur in childhood can trigger phobias and anxiety disorders that last a lifetime if not dealt correctly.
Each child responds to trauma in a different way depending on the circumstances and their age and personality. What is common is that all children turn towards their parents and teachers for support in these situations. Hence, it is important to understand how to help your child deal with traumatic events.
Here are a few steps you should follow:
Provide comfort: The first thing to do in a traumatic event is to reassure and comfort the child. Reinforce your child's sense of security by following a normal schedule and maintaining regular eating and sleeping habits. Encourage your child to talk and ask questions and discuss the situation with them in a way appropriate to your child's age and concerns.
Accept their needs: Children show the need for reassurance in different ways. For some, it may be the need for extra physical contact in the form of hugs while for others it may be ensuring that their favourite teddy bear is with them constantly. Be patient with children and indulge their needs in such situations.
Limit the amount of information available: Media often magnifies a traumatic event making it all the more difficult for a child to apprehend. Children can often be mislead or frustrated by media coverage of a traumatic event. Thus, it is a good idea to limit the use of television, radios and internet. As far as possible do not let your child watch the news alone.
Stay in touch: If your child goes to school, his or her teacher is the parent figure at school. Stay connected with your child's teachers and the other adults in their life to monitor changes in behavioral patterns.
Create distractions: If left alone with nothing to do, a child's mind will dwell on the trauma. Encourage them to find a hobby to cope with the negative emotions. Music and art are two good outlets for stress. You could also play board games, read or play outdoors to distract them.
Get professional help: Sometimes you may need help to deal with a traumatic event in your child's life. If your child shows signs of behavioral changes, academic problems, emotional outbursts, anxiety, depression, insomnia or social withdrawal; you should consult a professional counselor.
2585
people found this helpful

MA - Psychology, Certificate Course In Application of Counselling Therapies
Hi lybrate-user, anger is an emotion which arrives at the end. You need to understand the base of the anger, medication is not necessary until it gets chronic. You can be helped by relaxation techniques. For further help please book appointment. Please understand, it can be resolved. Take care.
3
people found this helpful

MA - Psychology, Certificate Course In Application of Counselling Therapies
HI lybrate-user. When we talk about depression, its about an issue which troubles us which is also called past baggages. For the medicines to work, it is important for you to go for counselling along with prioritising your life. And making a to do list for you regarding the future. Decide a goal which you feel you can reach. At times confidence levels can also hamper your concentration and which can be a side effect of depression.
1
person found this helpful
Near By Doctors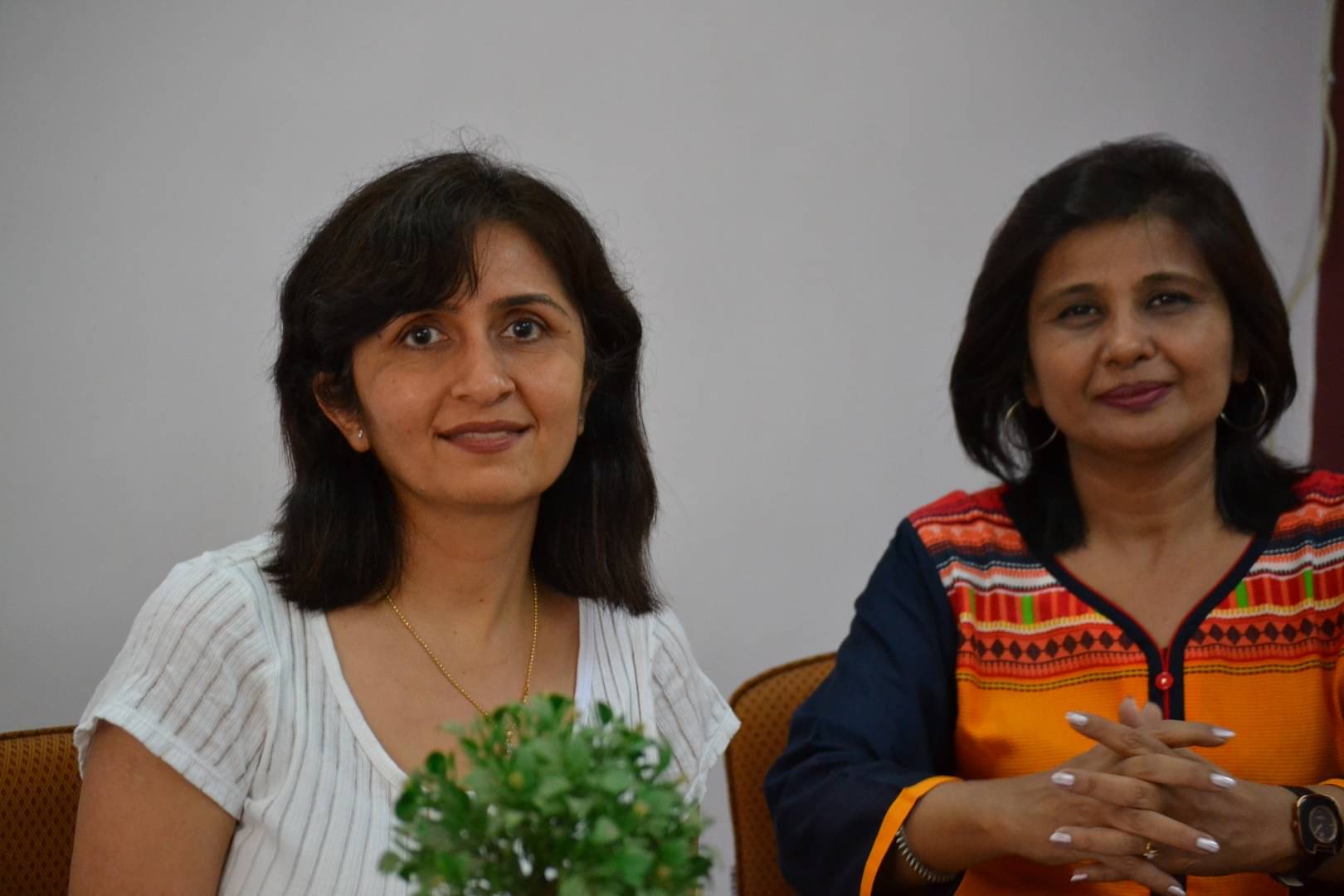 Psychologist
i Thrive Counselling & Holistic Development Centre,
Book Appointment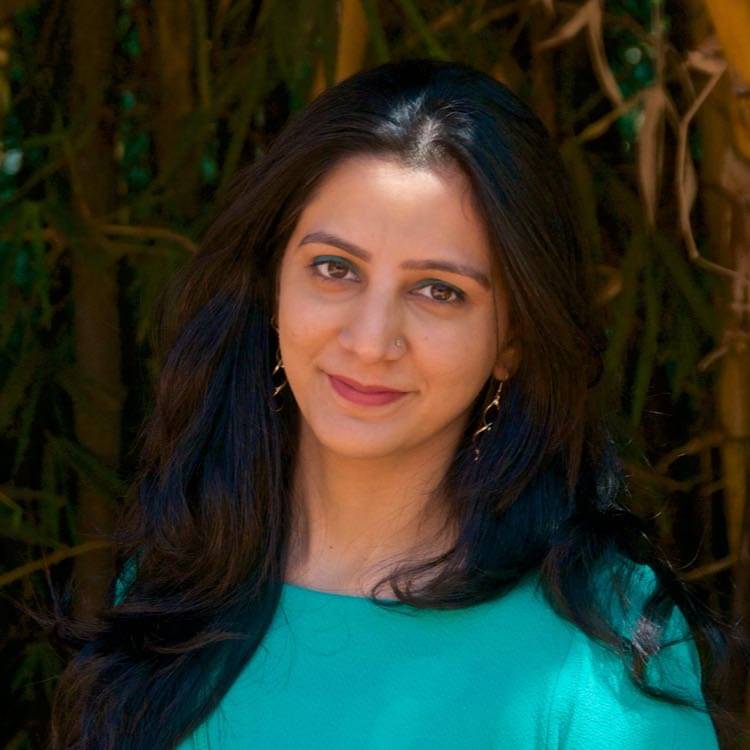 B.A., MA - Counselling Psychology
Psychologist
Life Care Medical Center,
Book Appointment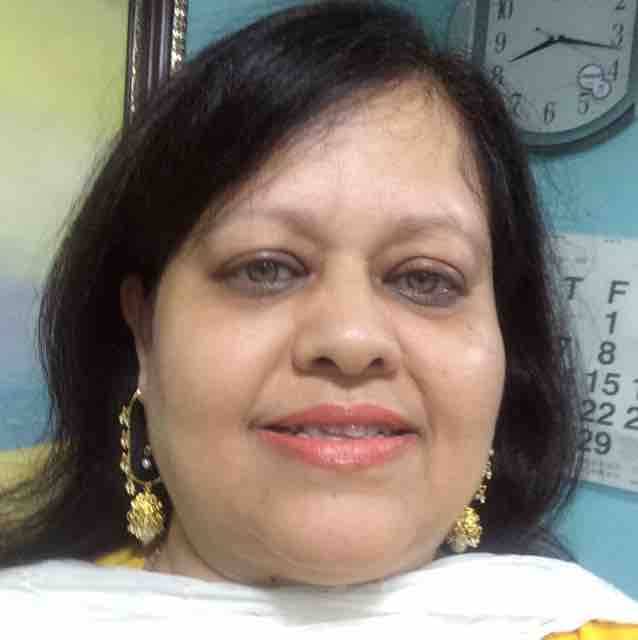 Ph.D - Social Psychology -, M.Phil. Educational Psychology, MSc. Child Psychology , B.Sc
Psychologist
Book Appointment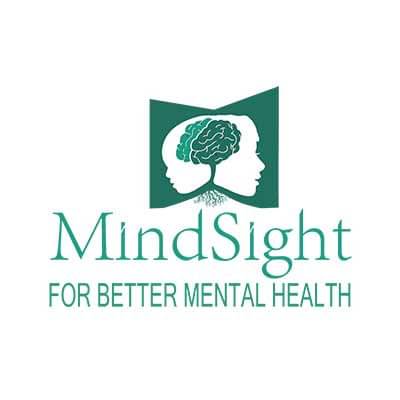 Book Appointment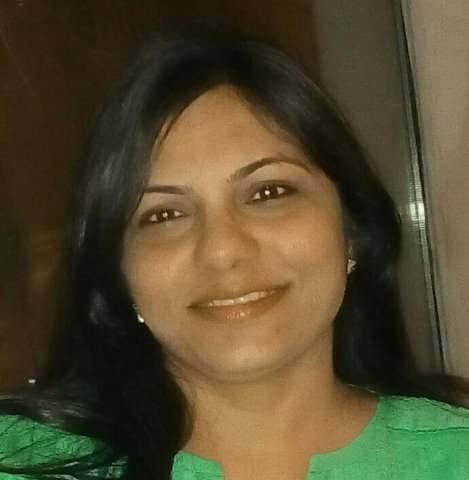 M.Sc - Applied Psychology, Advanced Diploma In Counselling Psychology
Psychologist
Book Appointment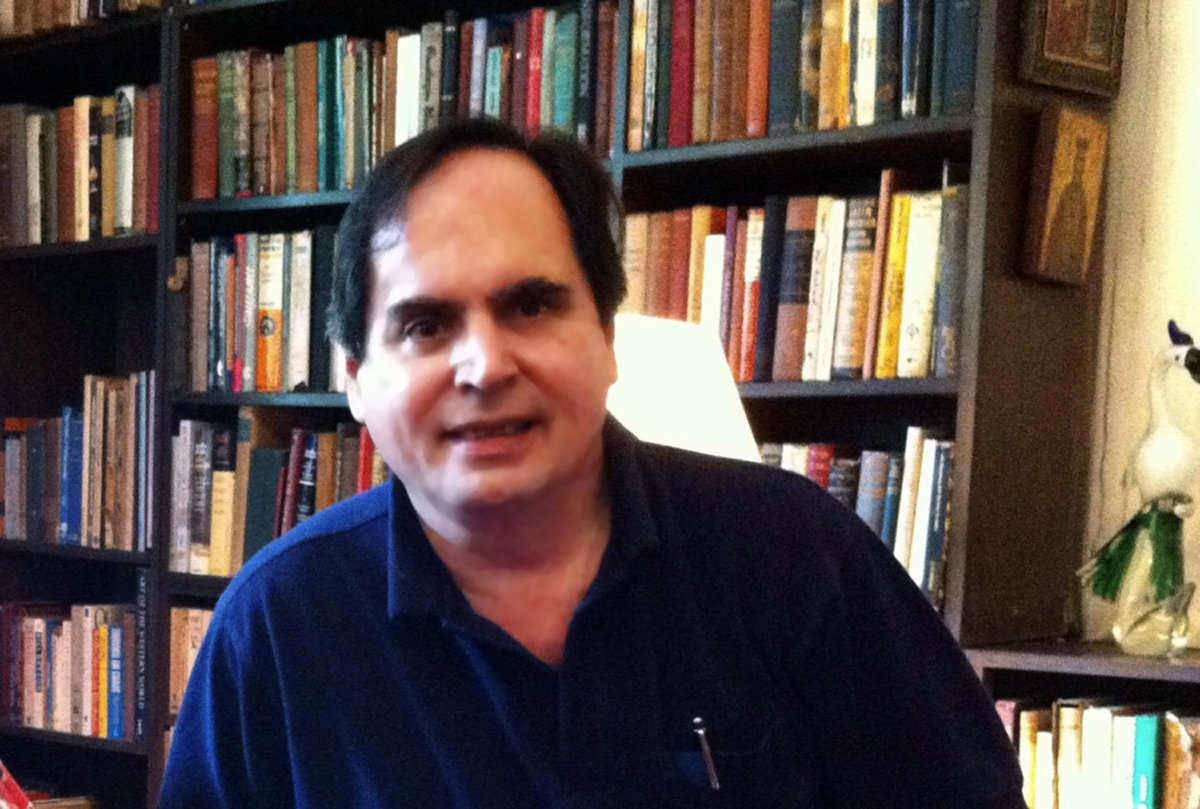 Transpersonal Regression Therapy, Integrated HYpnotherapy & Clinical Hypnotherapy, BA - Economics
Psychologist
The Human Potential Clinic,
Book Appointment