About
Forest Gold brings you nature's gifts for all your healthcare needs. At Forest Gold we believe in harnessing nature's power to heal your body naturally. Our Natural products & solutions a...
...more
Forest Gold brings you nature's gifts for all your healthcare needs. At Forest Gold we believe in harnessing nature's power to heal your body naturally. Our Natural products & solutions adhere to the principles of Ayurveda. At Forest Gold we believe, it is not the product but the knowledge which is important. We believe that knowledge alone can decide which medicine can be effective on which disease, at what stage and in what quantity. We not only provide you with medicinal products but also empower you with authentic knowledge which will help you make a right choice for your health.
Location
Amenities
Parking
Cafeteria
Online Appointments
Reception
Waiting Lounge
Ac Rooms
Credit Card
Network Hospital

No.26, Sunshine Tower, Senapati Bapat Marg, Elphinstone Road, Near India Bulls

,

Mumbai
Get Directions

Bachelor of Ayurveda, Medicine and Surgery (BAMS)
Ayurveda
Specialities
Ayurveda
A science of natural medicine, offering productive care against a number of medical conditions
Patient Review Highlights
"knowledgeable"
1 review
Feed
Shared 1 week ago • Featured Tip
Are you experiencing an orgasm unusually sooner while having intercourse? This may be an indication of premature ejaculation, which is also featured by minimal penile stimulation. Premature ejaculation is a condition where you reach sexual climax quickly, causing premature or early ejaculation. Ejaculation within one minute of having sex is referred to as premature ejaculation. Ayurvedic cure for premature ejaculation is considered to be effective and there are remedies for all symptoms and causes.
Here is a list of the most important Ayurvedic remedies for the treatment of premature ejaculation:
Herbs: Mix the herbs Ashwaganda, Bala and Vidari together in equal parts, add a spoonful of it in hot milk and drink it. Some other essential Ayurvedic herbs, which help in treating premature ejaculation include Speman tablets, Asparagus, Jatiphala, Garlic and Drumsticks.
Dietary changes: Several dietary changes are required for treating premature ejaculation, following Ayurvedic principles. Consume food items such as cereals, fish, bananas, nuts, lettuce, shellfish, and vegetables like fennel, onions and celery. Honey is essential and should be taken regularly. There are several food items you should avoid taking which include coffee, tea, alcohol, processed food, food containing excessive white sugar and white flour, and denatured foods.
Lifestyle modifications: Ayurvedic principles firmly state that you need to quit smoking completely for the prevention of premature ejaculation. You also need to keep away from sexual activities and should avoid too much masturbation.
Saffron and milk: Milk is considered to be very essential in Ayurveda and having milk with saffron and almond is effective for treating premature ejaculation. Almonds should be soaked overnight and blended with hot milk. You can also add cardamom and ginger to the drink.
Ayurvedic massage: You can undertake a special leaf bundle Ayurvedic massage for treating premature ejaculation. This technique is called Elakizhi.
Yoga: Regular yoga is essential for curing premature ejaculation. There are several yoga positions such as the shoulder stand or sarvang asana, the fish or matsya asana, and the plough or hala asana, which are beneficial for premature ejaculation management.
Green onion seeds: Add water to green onion seeds and drink the mixture.
Premature ejaculation leaves you feeling frustrated and affects you emotionally because of your disrupted sexual life. This condition is also capable of affecting your relationship with your partner because of unsatisfactory sexual activity. Premature ejaculation lowers a man's self-esteem and drains him of confidence. Do consult an Ayurvedic physician before starting an Ayurvedic treatment for the condition.
5
people found this helpful
Shared 3 weeks ago • Featured Tip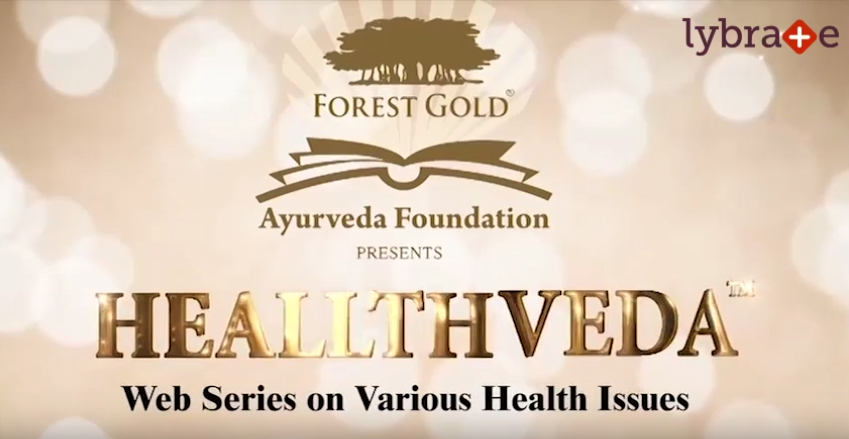 5440
people found this helpful
Shared 3 weeks ago • Featured Tip
Diabetes mellitus or diabetes is a common metabolic health disorder that inhibits the body system to make proper use of the glucose produced. This phenomenon leads to hyperglycemia or high blood sugar in the body and ultimately leads to elevated levels of glucose in the urine as well. It causes a surge in the urine output along with dehydration and polydipsia or increase in thirst.
In Ayurveda, diabetes is referred to as "Madhumeha". It is mainly caused by the disruption or aggravation of air or "vata". This disease causes the utmost destruction of the tissues, and this is the primary reason why diabetes affects most of the vital organs. Another important cause of diabetes is improper digestion as it causes accumulation of specific impurities in the pancreatic cells that hamper the insulin production.
How can diabetes be treated with Ayurveda?
In Ayurveda, diabetes is regarded as a disease which can be dealt with by following a strict diet and physical exercises regimen and taking few essential medicines. It is considered as a major disease which can cause several complications in the body including reduced vision in the eyes, kidney failure, impotence, joint pain and even sexual problems. In stark contrast to modern medicine system, Ayurveda aims at rejuvenating the body to ensure proper utilization of insulin and preventing further complications.
The Ayurvedic treatment of diabetes is based on bringing about a complete change in the lifestyle of the person. Besides taking the right medicines and diet, the patient is required to take a healthy lifestyle and lead an active daily routine. Changes in diet and lifestyle can rejuvenate the cells in the body and tissues. Ayurveda also pays attention to the mental aspects of the ailment and therefore, the medicines which are given ensure proper functioning of the brain.
What is the home remedies suggested in Ayurveda for treating diabetes management?
There are several home remedies available for treating diabetes. For instance, you can take mango leaves and grind it to form a powder. Mixing it with a glass of water and drinking it twice daily can ensure a fast reduction in the blood sugar levels.
Taking two teaspoons of bitter gourd juice can help in reducing blood sugar levels. Including bitter gourd in daily meals can have a similar effect. You may mix bitter gourd juice with Indian gooseberry juice to reduce the blood sugar levels.
What are the lifestyle and dietary changes recommended for diet and lifestyle changes?
When you have diabetes, you should include whole grains in the diet along with fruits and vegetables. Reduce intake of carbohydrates. Staying away from processed and junk foods are important. Also, indulging in some light exercises daily can help you reduce sugar levels easily.
1
person found this helpful
Shared 1 month ago • Featured Tip
Reasons for dry skin

Unhealthy lifestyles, exposures to extreme wealth conditions, bathing for long time in hot water, using harsh soaps, harsh cosmetics, can cause drying of skin.

Ayurveda's point of view about dry skin
According to texts of ayurveda, dry skin is caused by increased vat dosh in the body. When vaat dosha increases in the body, it reduces kaha dosha and makes skin dry and wrinkled.
The causes which increases vaat dosha in the body
1) exposure to cold and dry climate
2) controlling natural urges like urination, defecation, hunger, thirst etc
3) keeping awake till night
4) irregular food habits
5) consumption of spicy, dry and bitter food

1
person found this helpful
Shared 1 month ago • Featured Tip
Ashwagandha is one of ayurveda's few natural ojas builders, which means it supports vitality, immunity, radiant health and longevity. Ashwagandha is also considered to have herbal intelligence, as it can increase or decrease stress hormone like cortisol depending on the needs of the body.

7
people found this helpful
Shared 1 month ago • Featured Tip
4907
people found this helpful
Shared 1 month ago • Featured Tip
Vaginal dryness can be caused due to a range of factors, including hormonal alterations, medicine side effects, psychological factors like stress and anxiety and much more. Female lubrication begins as your hormones signal your brain that you are being aroused sexually.
There is swelling in the inner and outer vaginal lips and your vulvovaginal glands start secreting fluids to help the process of penetration. But some women find it really difficult to feel wet and ready for the intercourse and experience painful intercourse before they finally lose interest in the whole act of lovemaking. Before you give up hope, ask yourself these few important questions and make the necessary changes to help yourself lubricate enough while enjoying intimate acts.
Are you too stressed out?
This is one of the most important reasons behind the lack of sexual drive in both men and women. It also occurs when you are ageing and approaching menopause. Lack of proper lubrication also takes place as your hormones rise and then fall, and you can consider meditating or performing a few yoga exercises in the morning to help your sex health.
Are you on a medication?
There are certain antibiotics and other medicines that lead to vaginal dryness as a form of a side effect and your sex health would come back to its normal state after seven days of finishing the course.
Are you hurrying too much?
It can so happen that your regular sexual activity is demanding for a longer course of foreplay, such as kissing, touching and cuddling, so that you get the time to become fully aroused. There are some erogenous spots in your body that crave for attention, and you can try a new position or a new sex toy or probably go with playful stroking and kissing all over the body to get stimulated.
Is everything about your diet alright?
Your diet mirrors how your body is going to respond to various situations. It is good to include loads of fresh fruits and green leafy vegetables in your diet and curb down those sweet meats, cream coffees, fries and junk foods and drink more water. You can also consider incorporating zinc and vitamin supplements as they help in lubrication.
Thankfully, these ways of handling lubrication issues are much easier than estrogen inserts. If you are experiencing symptoms like hot flashes owing to vaginal dryness, you can go for an oral medication as prescribed by a health expert.
5150
people found this helpful
Shared 1 month ago • Featured Tip
The chronic fatigue syndrome is commonly known as fatigue, which is caused by the build-up of toxins, resulting in disconnect between mind, body and spirit. Ayurvedic treatment is holistic, and includes meditation, diet, massage, breathing techniques and herbal therapies. The top priority is to reduce the toxins along with incorporating immune-supportive therapies. Once the toxins are removed, one should go on a cleansing diet, followed by 'Panchakarma', a more extensive detoxification process involving herbal therapies and massage oils. The final stage consists of herbal therapy to help restore vitality and energy.
The herb Ashwagandha prolongs life, combat diseases and protects both body and mind from stress. It restores energy and improves the muscular and neurological functions of patients suffering from fatigue. It assists in regulating sleep cycles, boost the immune system and reduces anxiety and depression. It's antidepressant effect is equal to that of imipramine and it reduced brain levels of tribulin, a chemical marker of anxiety. Even modern scientific studies are now supporting its use as both a mood stabilizer and an anti-anxiety therapy. When used in conjunction with other herbs, Ashwagandha restores brain's level of natural antioxidants and measurably reduces the oxidative stress that contributes to chronic fatigue.
Rhodiola rosea, has been used in Ayurveda to restore neurological function, reduce fatigue, enhance energy, restore natural sleeping patterns and alleviate depression. It increases strength and stamina while promoting mental clarity without serious adverse effects.
Brahmi or Indian pennywort has been praised in Ayurveda as great option to treat Alzheimer's disease and chronic fatigue syndrome. It has relaxing effect on veins, allowing an enhanced blood flow in addition to supporting mental clarity, concentration and focus.
Ashwagandha, rhodiola and brahmi are generally safe, but they can interact with other herbal remedies, prescribed medications and supplements. It is best to consult a trusted doctor before using these herbs to treat fatigue and follow dosage instructions carefully.
Herbs are only a small part of the Ayurvedic approach to healing. It has to be coupled with simple dietary and lifestyle changes which can speed up recovery time. Chronic fatigue can be a frustrating, baffling and debilitating condition, but one don't have to let it control your life.
The fatigue can be classified into mental fatigue, emotional fatigue and physical fatigue. Ayurveda recommends vata-pacifying diet and daily routine, in addition to early bed and avoidance of mental work right before bed. The emotional fatigue can be tackled with Pitta-pacifying diet and daily routine, organic rose petal spread and regular meals. Kapha pacifying diet and daily routine is extremely helpful when one is suffering from physical fatigue. Most people have found natural Ayurvedic remedies to be safe and got relief with that work to remove toxins and bring the body back into balance and restore to health. In case you have a concern or query you can always consult an expert & get answers to your questions!
5342
people found this helpful
Shared 1 month ago • Featured Tip
In an incredibly fast paced and unhealthy lifestyle of the modern world, irregular menses aren't exactly an unusual situation. The length of a monthly cycle may either last longer than usual or end earlier than usual, only to begin in a short while again, accompanied by greater abdominal pain and blood loss. Irregular cycles may vary from 8 to 21 days or more. The variation of 21 days or more is considered highly irregular and abnormal. A woman may face some menstrual irregularities at both ends of menstrual life, (onset- menarche and end of cycle- menopause) which is normal and in most of the cases, it is self-establishing.
Causes of Irregular Menstrual Cycle:
The cause of irregularities in menstrual cycle is basically hormone imbalance. The altered levels in the body lead to irregular cycles. There are many factors in routine life which affect hormonal balance. Some of them are:
Poor diet or wrong dietary habits
Lifestyle: Lack of physical activity and exercise, too much physical exertion, stress and strain during menses.
Illness: Long-term illness like fever, tuberculosis, thyroid problem etc.
Medication: Certain medicine if taken for a long time, like oral contraceptive pills, hormonal therapy etc., alters hormonal balance.
Imbalance of Tridosha (vatta, pitta and kapha) in body, leads to irregularities of reproductive system.
As per Ayurveda, Vatta is the main culprit in menstrual irregularities.
How To Deal With Menstrual Irregularities:
With the sudden acceptance of eastern concepts of yoga and organic and indigenous medicines around the world, Ayurveda has gained importance in treating irregular menses, gynecological and obstetric problems.
Lifestyle and Food- There is no alternative for lifestyle and food habits correction. Eating healthy and nutritious food, regular exercise, yoga, physical activity, outdoor games lead to good physical health.
Meditation and Breathing: Exercise is good for taming hormones. It keeps a person physical and mentally healthy.
Avoid heavy physical work during menses.
A good oil massage over body keeps Vatta in balance (one of the important tridoshas of body: vatta, pitta and kapha).
Ayurveda has proven to be much helpful in regulating the menstrual cycles. According to certain studies, Ayurveda came in rather handy while tackling PCOS, a disease distressing 1 in 3 women today. It is certain that Ayurveda medicines work better in certain scenarios and definitely have fewer risks in comparison to allopathic medicines and surgeries. Over a period of time, they have proven much more beneficial in overcoming the irregular menses and the irritation along with the accompanying pain and PMS symptoms. Ayurvedic medicines use herbs and roots and almost everything found in nature to discover a rather organic cure for diseases. Certain plants like Shatavari are used to reduce the much spoken about mood swings or PMS symptoms during periods which can only worsen in case of an irregularity. The bark of the Ashoka tree has proven to be quite helpful in relieving menstrual pain and excessive bleeding. Other plants and their parts like the Lodhra, Guggul, Guduchi and Amlaki, Jatamansi etc. are useful in regulating periods and reducing the stress and irritation accompanied by it.
Panchkarma- Basti therapy (Enema- administration of medicines through rectal route). In this treatment, decoction of different herbs and medicated oils are used for giving enema. Basti has proven its efficacy since centuries, for treating Vatta. A course of 5, 8, 15, 30 or 60 basti, as per person's requirement can be given for menstrual problems. Irregular periods, although are faced by a large chunk of women, pose different symptoms for different people and hence individualized treatment is advised.
5281
people found this helpful
View All Feed