About
Our goal is to offer our patients, and all our community the most affordable, trustworthy and professional service to ensure your best health.
...more
Our goal is to offer our patients, and all our community the most affordable, trustworthy and professional service to ensure your best health.
More about Inner Light Counselling Center
Inner Light Counselling Center is known for housing experienced Psychologists. Ms. Rashi Anand Laskari, a well-reputed Psychologist, practices in Mumbai. Visit this medical health centre for Psychologists recommended by 62 patients.
Timings
Location
A.G.E.S complex, SV Road, Near Andheri Flyover, Opp. Vijaya Bank, Andheri West Mumbai-58
Andheri West
Mumbai,
Maharashtra
-
400058

Get Directions
Photos (4)




Videos (1)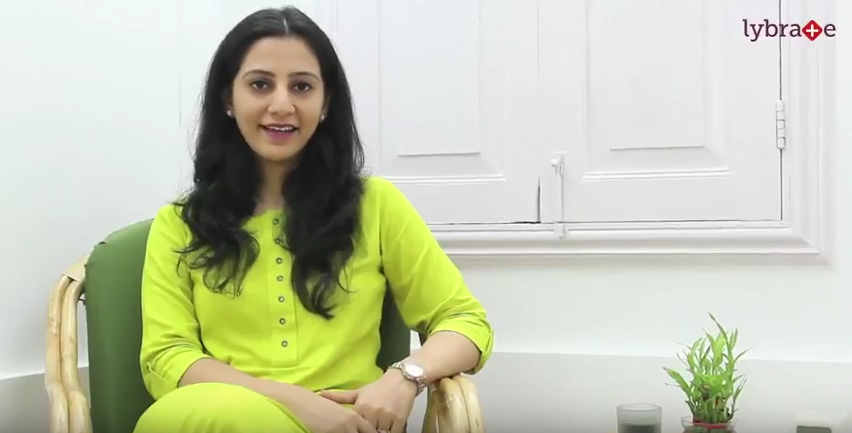 Hello!
I am Rashi Laskari, a practicing counselling psychologist working in the field of individual relationship and family counselling. at Inner Light Counselling Center we are privileged to be able to help people, our clients, at resolving various issues that they go through in their lives- personal, professional, marital or even life experience. I want to use this platform to be able to reach out to each one of you, to clear out the many miss-giving or misconceptions we hold about counselling or therapy. One of the questions which most people ask us is - How do I know that I need counselling? or When should I consider starting therapy? Well reality is that all of us go through the difficult times, have problems in our life and feel the need. Don't we all feel the need to talk to someone about our issues, about our problems?
This is the time that we think, that we want to reach out to someone whom we trust. It could be friends, family or people who are in our inner circle. But there are certain things that inhibit us from reaching out to them. The fear that they may be opinionated or the mere fact that they are they are not skilled to be able to help us with our difficult emotions. Then what should we do? Should we not talk to them at all? A psychologist or psychiatrist are professionals working in the field of Mental Health. They are skilled to not only understand your behaviour but also understand the complexities of your emotions and help you to cope with that effectively. There are times when we find ourselves frequently unhappy.
Unable to cope with what we were able to deal with earlier. Either our emotions are controlling our behaviour or we find ourselves crying very easily or not able to manage other emotions such as anger, sadness or fear. These are times when you can reach out to a professional counsellor who can help you not only understand your emotions but also learn to cope with them effectively. Most of us tend to leave issues of our past unresolved and these influence the roles we play in our life presently. Your role as a parent or as a husband or wife or even that of an employee. Coping with your past and learning how to deal with it effectively that counselling and psychological therapy can help you with.
Very often people go through physiological difficulties such as sleeplessness, unexplained fatigue, lack of concentration and many such issues that may not be able to find a physiological reason but are disrupting your day to day routine. Reach out to a counsellor or a psychologist who can help you to reach to the root of these problems and resolve them. We all have many thoughts in our mind and these thoughts are sometimes not helping us grow. If you find yourself stuck with negative thoughts that are in a cyclic pattern repetitively causing you harm or causing harm to your progress, you may want to speak to someone to understand them better. These thoughts can be of self-blame, can be of negative past experience or just fears.
Fears of what you like to achieve in your future. A counselling session can provide you a safe space to talk. To talk about your problems with your issues your thoughts and emotions. The basic mode of counselling is through conversations. Conversations that promote your well being, that promote solutions. Counselling not just promote sharing but also provides you with a non-judgmental, unbiased and professional perspective. During a counselling session, you will not only be able to gain a lot more clarity on yourself, build your self-confidence and clarity on your life situations but you will also be able to learn a lot of tools, strategies and skills to manage more effectively your emotions your behaviours and your life decisions. Every individual is unique and so are their life stories and problems.
In your counselling session, your therapist will understand and collaborate with you to create an individual counselling plan personalized just for you. Reaching out to a professional for psychological growth and development is not a sign of weakness. Seeking help is in fact a sign of strength. Show strength and love towards yourself and reach out whenever you feel the need to talk to someone. I am available at my clinic Inner Light Counselling Center in Andheri West in Mumbai. You can also book an appointment or reach out on Lybrate.com
Thank you!
read more
Doctor in Inner Light Counselling Center

B.A., MA - Counselling Psychology
Psychologist
Services
Submit Feedback
Submit a review for Inner Light Counselling Center
Your feedback matters!
Write a Review
Patient Review Highlights
"Professional"
1 review
"knowledgeable"
6 reviews
"Sensible"
1 review
"Caring"
1 review
"Very helpful"
5 reviews
"Inspiring"
2 reviews
Inner Light Counselling Center Reviews
Arpan
Apr 19, 2018
Rashi is the best psychologist/counsellor. At least with my experience I can say so confidently. I have been able to work on my issues, and made a transformation in my confidence. Counselling with Rashi was very helpful, and i would recommend her to anyone going through a difficult phase.
Inner Light Counselling Center Feeds
We spend a majority of our waking hours in an office. Naturally, the atmosphere of the office affects the way we perceive things around us, our moods, passions and personality. How do you like your office atmosphere? Do you enjoy working with your colleagues? Do you feel respected? It is essential for you to have an affirmative answer to each of these questions, for your own good.
But if not, what can you do?

1. Shift
Staying in a negative space will pull you down and harm you. If possible, ask to be transferred to another department. Few of us have the luxury of quitting on a whim. So, update your resume and spread the word that you're looking for a change. Don't quit your current job without having a back-up plan in place. However, when looking for a new job, keep the things you don't like about your current job in mind, so that you don't find yourself in a similar situation again.

2. Find like-minded people
No matter how many colleagues you don't get along with, there must be a few you like. Watch their back and ask them to watch yours. Whenever you hear of anything that might affect the people around you, share the news with them but with discretion. Limit your interaction with people who pull you down and drain your energy.

3. Document everything
Don't let things come to a 'my word against yours' situation. This can be very stressful and harm your health. As far as possible, ensure all your communication is recorded in the form of emails, messages etc. Do not rely on someone else to take notes at meetings, rather make your own. Keeping a work diary is a good idea.

4. Lead by example
Negative people feed off the negativity around them. If you are a positive person, they will gradually begin avoiding you themselves or you might even make a positive impact on them. Respect people you work with and you will get their respect in return. Before condemning people, take a look at yourself and ensure that you aren't doing anything to attract that kind of behavior.

5. Do something about it
Complaining can get things off your chest but often do nothing to change the situation. Be a part of the solution to the negativity in your office. Be regular with your own work and stick to your deadlines. If you need something, follow up with people instead of expecting them to follow up with you.

Lastly, don't try too hard to change the system. You can only control your own life. If you see your efforts going to waste, get back to that resume and start sending it out.
Sleep-Wake Disorder is a very uncommon syndrome which causes irregular sleeping patterns without any real schedule.
Causes
Persons with brain malfunctioning and those who do not have a regular routine during the day experience such disorders. People with changing work shifts often experience such disorder. Also, travellers who often move from one country to another with different time zones may also have these symptoms.
There's no cure for this disorder, but treatments, including hormones, medicine, and light therapy, can help get you closer to a normal sleeping pattern.
Symptoms
Symptoms may include any of the following:
Sleeping or napping more than usual during the day
Trouble falling asleep and staying asleep at night
Waking up often during the night
Exams and Tests
A person must have at least three abnormal sleep-wake episodes during a 24-hour period to be diagnosed with this problem. The time between each such episode varies from 1 to 4 hours. The doctor may advise you to go ahead with a device called actigraph in case the diagnosis is unclear. The device looks like a wristwatch, and it can tell when a person is sleeping or awake.
Treatment
Though there is no simple cure for irregular sleep-wake syndrome, however, several therapies and lifestyle changes may help a person return to a normal sleep-wake cycle. These include:
A regular daytime schedule of activities and mealtimes need to be fixed.
You should not stay in bed during the day for long.
Use bright light therapy in the morning like those from computer screens and television. The period of exposure should also be increased. Exposure to blue light should be minimized at night.
You should take melatonin at bedtime. This is a hormone that controls the sleep-wake cycle. By taking doses at the right times, you might be able to shift your body clock earlier or later.
Make sure to make the room dark, quiet, and as comfortable as possible at night.
Also one should try to minimize the amount of noise in the sleep environment.
Add more structure to the patient's day by scheduling social interaction, exercise, and other activities.
Your doctor may prescribe drug to control the timing of the sleep-wake cycle.
Finally, you should take proper care of yourself. Make positive changes in your lifestyle. You can even ask your boss to make your work schedule a bit flexible.
The ultimate goal of these lifestyle changes is to help the person sleep longer at night and make him feel active and awake during the day. Most people have sleep disturbances on occasion.
2767
people found this helpful
So you love you job and don't mind working after-hours every once in a while. Are you plagued by hypertension, stomach disorder and sleeplessness often? It's probably about time that you started paying more attention to the dual functioning of your body and mind. Straining on one while neglecting the other will only bear dire consequences in the near future and render your body weak and your mind restless.
The regulation of the mind-body dualism is the most integral aspect of your being. Your mind has the potential of affecting your health in more ways than one. Having a better outlook towards life helps deal with health issues such as depression, headaches, pain and stress.

The dual functioning of mind and body is bound to have greater implications on your health and one needs to be well aware of the face of it:

1. YOUR MIND REFLECTS WHAT YOUR HEALTH HAS TO SAY
The brain creates gamma globulin and endorphins which toughen your immunity and serve as natural painkillers, respectively. The production of these substances depends significantly on how you're feeling at the moment. Having a positive outlook even when you're down with fever, pain or stress enables your body to create better regulatory hormones which accelerate healing. On the other hand, if you're being too hard on yourself as a result of work overload, emotional crisis or any personal mishap, and adopt a negative perspective towards most things, your body will know and slow down its mechanism for creating endorphins and gamma globulin. This means you'll take longer to regain normalcy.

2. WHAT YOU'RE DOING TO YOUR BODY AFFECTS HOW YOUR BRAIN WORKS
On the flipside, if your body is under extreme pressure to perform and as a result you're missing out on your regular healthy regime, your mind is guaranteed to function differently. Eating differently, losing sleep, exercising less, and burn-outs will affect your mental well-being, mostly negatively. The fight-or-flight reaction and blood pressure levels are considerably influenced by how you're feeling and how you are dealing with things in life. As a result, you might feel depressed, moody, restless or sick.

THERAPIES TO INCREASE THE MIND-BODY FUNCTIONING-

Practicing therapy and exercising to improve the dual functioning of your brain and body are therefore indispensible for keeping well. The National Center for Complementary and Integrative Health (NCCIH) suggests some integrative measures that are sure to have a positive impact on your over-all well being:
1. Meditation
2. Cognitive-behavioral management
3. Yoga and relaxation
4. Proper diet and regular physical exercise
5. Active involvement in music, art or dance
6. Avoiding a sedentary lifestyle

Despite everything else, if you're still willing to work beyond your deadline, at least don't forget to eat the salad that you had packed for lunch!

2655
people found this helpful
Stress happens when the demands placed on you are too much and cause a burden on you, for example, work, school or relationships surpass your capacity or ability to adapt. Sometimes stress can be a little beneficial in the form of a support that gives the drive to some people to get their work done on time and meet due dates and deadline. However, an extraordinary measure of stress can create health and well-being issues. They can lead to problems in cardiovascular and central nervous systems and take a serious emotional problem.

Untreated and chronic stress can bring about serious health conditions including tension, sleeping disorder, muscle pain, hypertension and a weak immune system. Stress can fuel other diseases and disorders, for example, heart diseases, depression and obesity most of the times. By discovering positive, healthy and solid ways to oversee stress as it happens, a significant number of these negative well-being outcomes can be decreased. Here are five effective ways to manage stress:
Take a break from the work: It might appear to be hard to divert yourself from a major work schedule. However, when you give yourself consent to step away from it, you let yourself have sufficient energy to accomplish something else, which can help you have another viewpoint or practice methods to feel less stressed. It is critical not to ignore the stress factor. However, even twenty minutes to yourself is useful.
Workout: Exercise benefits your emotions and brain along with your body. We continue finding out about the long term advantages of a normal exercise schedule. In any case, even a ten or fifteen-minute walk, run, swim or yoga session during an unpleasant time can give a quick impact that can keep you going for a few hours.
Laugh and try to stay happy: Our brains are interconnected with our feelings and outward appearances. When individuals are stressed, it shows up on their face. So laughter can alleviate some of that pressure and enhance the circumstance.
Get social backing: Try to call a friend or send an email to someone regarding your problems. When you impart your worries or sentiments to someone else, it helps calm the stress. In any case, it is critical that the individual whom you converse with is somebody whom you trust and someone who can understand and accept you. In case your family is the stressor, for instance, it may not ease your stress in which case, you may need a friend.
Meditate: Meditation and prayer can help the brain and body to unwind and concentrate properly. It can help people see new points of view, create self-sympathy and forgiveness. While practising meditation, individuals can discharge feelings that may have been bringing about physical pain. Much like a workout, research has demonstrated that practising meditation can prove to be very helpful.
2560
people found this helpful
You might think, as a parent, that if you behave strictly then your child will become well-behaved. But research and studies have shown that the opposite happens. Strict parenting leads to children who behave worse than others and they suffer from low self-esteem.
Some other reasons why being strict is harmful:
Never learning self-regulation: Responsibility and self-discipline have to be learned by the children themselves. When you put harsh limits on them, they never learn self-regulation. If they think the limits don't sound too harsh, they will learn to accept them. But the limits placed on them should never be controlling. If this happens, children see themselves as being controlled and no one enjoys being controlled.
Instilling fear: If you are being authoritarian (parenting in which there are high demands and low sympathy) instead of empathetic, then your children will become scared of you. You are instilling the power of fear in them. This triggers a vicious chain of events. When you yell, they will yell as well.
Anger and depression: Authoritarian parenting often leads to children believing a part of them is unacceptable. They feel that their parents would not understand. It makes them susceptible to anger management issues and depression.

Blindly obeying those in power: Children raised up in strict households start thinking power is always right. They learn to obey blindly. This makes them vulnerable to peer pressure. They also never learn to take responsibility for their actions.
Rebelling: Children tend to be angrier and become rebellious when they have strict parents. The need to break free and not conform to the non-empathetic limits that forces them to act out. They might even nurture thoughts about leaving home and running away.
Lying: Strict parenting creates excellent liars. Children learn to lie when they are in trouble. They think lies will placate their parents and they can get away with anything.
Damage to parent-child relationship: If you are strict and you don't change your authoritarian ways, then it damages your relationship with your children. Natural empathy is lacking in strict parents. You don't understand your child, and your child doesn't feel like sharing their lives with you. It creates a divide between the parent and child. Children never quite get over this as they grow older.
In case you have a concern or query you can always consult an expert & get answers to your questions!
3880
people found this helpful
Hello Mr. lybrate-user, Relationships are an important part of our lives, and they can have a positive or negative influence on our emotional state. Kindly work on recognising what about the relationship is causing feelings of sadness. It may help to seek counselling regarding the same. Psychological counselling can help you, to not only learn skills to manage the relationship more effectively, but also build more positive habits for your own emotional state. This should not need any medication. Regards, Rashi Laskari Counselling Psychologist, Mumbai.
10
people found this helpful
Stress has become a part and parcel of everyday life. What people miss here is that stress can actually be the cause of various disorders, many of them severe as well. However, don't worry as this article would try to share information on some of the easy stress management tips you can make use of every single day of your life.
Top five tips for stress management:
Before jumping onto the bandwagon, first you need to understand that every individual is different, and so are their psychological, emotional and physical environments. Thus, what might help one person to deal with his/her stress levels might not help another human being.
Breathe: Let your lungs breathe out all your stress that is building inside you. Breathing instantly helps you relax as your diaphragm oxygenates your blood. Take a deep breath while you put your hand on your abdomen and hold on for a few seconds. Slowly exhale and you will instantly feel the difference. For better results, repeat it a few times.
Smile: Smiling has its own advantages. Studies show that smiling can calm you. When you smile, nerve impulses are transmitted to your limbic system that help the brain to switch on the calm mode.
Try some numbers: Rating the seriousness of your present situation can help you relive some of your stress. Rate your problem on a scale from 1 to 10; 1 being the least stressful events and 10 being the most terrible ones. Mostly, the issues we face range between 2- 5. Hence, mostly the issues we face are not gross. They can be handled without a fuss.
Fight It Out: Many people start complaining the moment they face a problem. Stop being a victim; it triggers more stress and helplessness.
Dealing with your situations on the face helps you feeling comfortable. If you miss the bus, wait for the other bus. Find the alternatives of your situation.
Learn to say no: There is no need to appease all at every time. Learn to say 'NO' if you figure you would not be able to handle the particular situation well, given the resources and framework that you have at your disposal.
In case you have a concern or query you can always consult an expert & get answers to your questions!
2893
people found this helpful
ADHD, CDD, short-term memory loss, forgetfulness, insomnia and so many more terminologies we would have come across very often. They all seem to have evolved from a common origin and that is concentration issues. Have you pondered on these questions!! Why can't it be easy to concentrate? Why can't it be easy to remember everything?
If yes, then read on to know more. Concentrate! Focus! Pay attention! These are not just words but one huge and complicated process in itself. Many children and as well as adults often develop this issue wherein they find extremely difficult to concentrate.
Factors influencing concentration: Concentration is a skill that requires you to prioritize your senses while doing any work. It is an ability to block out distractions. Other factors that influence concentration may include:
Dedication/ Interest in the task
Interest One's ability to complete the task
Physical and emotional state
Conducive environment with few distractions.
Attention deficit hyperactivity disorder (ADHD) and concentration deficit disorder (CDD)
Attention deficit hyperactivity disorder (ADHD) and concentration deficit disorder (CDD) are the two predominant concentration issues. The first one is more common among the children while the latter is observed in mostly the adults. Any individual with ADHD or CDD may show abnormalities in their behavior and social life. ADHD individuals tend to be forgetful and face problems sticking to one task and may even display excessive fidgeting. CDD individuals tend to be lethargic, move slowly and have trouble in staying alert. Adults may become socially withdrawn and exhibit slow information processing.
Solutions for concentration issues: Concentration issues require a lot of time to be overcome. You can try to figure out what causes the distractions and avoid them as much as possible by refocusing your mind only on what you are doing. You can give yourself timers which comprise of "distraction time" and "focus time". This strategy helps if one's mind is actively processing other things. You may also create subtasks by listing the things you need to do and then ruling out one by one once you accomplish them. Always breathe better and try for long inhalation and exhalation. This helps to bring down your anxiety levels which hinder the concentration. Though the above-mentioned strategies are just to help you improve your concentration they are not the ultimate cure for all of the issues. Every individual is unique and sometimes accepting oneself can solve many complications as it reduces the need for unnecessary thinking. Always create positive thoughts in your mind as it will act as a driving source. In case you have a concern or query you can always consult an expert & get answers to your questions!
3454
people found this helpful
Do you believe that the world is a hostile place and you are a victim? Are you the one who often doubts his or her abilities? If so, you might be showing signs of low self-esteem. Interestingly, self-esteem has nothing do with your actual ability or talent. Your looks, weight or skills are not responsible for your low self esteem. It largely depends upon the fact that how you value yourself. It has been observed in most cases that self-esteem is often affected by a number of reasons, including ill-health, unpleasant memories from the past, and termination of relationships. Low self-esteem may also be marked in survivors of physical or sexual abuse, victims of racial discrimination or people who have had a traumatic past life.
Having said that, some people may be experiencing low self esteem for reasons far beyond the above two. If you don't pay attention towards this issue, you might end up developing some other personality issues, or difficulties with thoughts & emotions. Low self-esteem is the root cause behind the occurrence of many emotional or mental difficulties, including depression, or other personality issues. However, there is nothing to worry about it. There are certain simple things that are useful in building up your self-esteem.
Here's all that you need to do to start believing in yourself and be confident about your capabilities:
Remember your strong points: Make three separate lists of your strengths; achievements and your qualities that you admire. Take help from your friends, parents and other well-wishers for preparing these lists. These lists will help you in understanding your abilities and goodness. You will be able to believe in your strengths. You must read through these lists at least once daily.
Be positive: Optimism and a positive approach towards life are the key to success. Your self-esteem is influenced by the fact that how you look at life. Life is not a bed of roses. It is unavoidable that you will have to face critical situations or problems in life. But, what is important is to face them with courage and a faith in your own abilities. Be positive and stop developing negative thoughts about yourself. Get rid of thoughts like 'I am a loser'; 'I can't get rid of this problem'; etc.
Take care of your body: Your outward appearance sometimes works wonders in lifting up your inner-self and spirits. Keep yourself clean, and maintain overall personal hygiene to develop a feeling of goodness. Invest time in working on how you'd like to present yourself.
Sleep well: A good night's sleep is essential for boosting up your self - esteem.
Eat right: A balanced diet is a key to good health. Eating the right food in the right way keeps your mental and physical health all right. Include minerals and vitamins in your regular meals. Avoid distractions like television or radio while taking meals.
Exercise: Regular workouts keep you away from mental-ill health.
Be cool and comfortable first: When it comes to your dressing, try to put on attires that you can carry well. Wear stuffs that you love the most.
Lastly, don't shy away from talking to a professional counsellor to resolve your self esteem issues. Some think of counselling as a sign of weakness or embarrassment. In reality, seeking help is a sign of strength and your effort towards bringing about a change in your life. A trained psychologist can not only help you overcome the past, but also help you learn the appropriate skills for positive behaviours, boosting your self confidence. In case you have a concern or query you can always consult an expert & get answers to your questions!
3446
people found this helpful
A panic attack is a stress response to fear and other reactions that you experience due to being overly worried. It can get difficult and painful at times to cope with panic attacks daily. Here are some tips to help you deal with your panic attacks.
Know your attack: A panic attack can be caused by a variety of reasons. You need to understand the physiological, psychological and emotional components that are causing your panic attack. Once you know the cause, the way your body reacts to each cause and how this stress affects your body and mind, you no longer need to fear your panic attack. You can stop a panic attack only by fighting it. Knowledge is power, let the knowledge of your panic attack help you get better.
Calm down: Try to relax during an attack. Stop scaring yourself by thinking or saying that you are going to panic! Talk to yourself about positive things. Use positive affirmations to calm down. Take control of the situation and relax your mind and body. Calming down helps shut the mechanism causing your attack and ends the stress response.
Deep breathing: When you feel you're going to have a panic attack, simple breathing and relaxation techniques help a lot. You do not need to wait for an attack. Practise deep breathing twice a day for 10 minutes each and see how you can easily conquer your panic attacks. Take deep breaths and keep reassuring yourself that you're going to be fine. Take in a slow, deep breath while counting to five and hold. Now slowly let your breath out while counting to five again. Concentrate on your breaths and counts which helps shift your focus from the attack to being relaxed.
Relax your muscles: During an attack, your body gets aroused due to the release of stress hormones. Try to relax and calm your mind and body during an attack to expel the stress hormones faster. Find a comfortable position to sit or lie down during an attack and just focus on your deep breathing techniques.
Distraction: Shifting your attention to something funny or relaxing which will lighten your mood and calm you down is a good way to prevent an attack. This helps take your mind away from sensations attached to active stress reactions and thereby stop the attack.
All panic attacks, no matter how long and strong, will eventually end. Just follow the tips above and keep your mind and body relaxed. The more you panic, the worse you become. If you find your panic attacks rooted in past memories, or other thoughts, you are unable to cope with, reach out to a psychologist. Counselling and therapy can help you systematically process the root cause of the panic attacks, providing long term relief and emotional balance. Think positive, stay healthy.
3922
people found this helpful