About
Our entire team is dedicated to providing you with the personalized, gentle care that you deserve. All our staff is dedicated to your comfort and prompt attention as well.
...more
Our entire team is dedicated to providing you with the personalized, gentle care that you deserve. All our staff is dedicated to your comfort and prompt attention as well.
More about The Human Potential Clinic
The Human Potential Clinic is known for housing experienced Psychologists. Dr. Jimmy Mody, a well-reputed Psychologist, practices in Mumbai. Visit this medical health centre for Psychologists recommended by 105 patients.
Timings
MON-FRI
11:00 AM - 01:00 PM
02:30 PM - 06:00 PM
Location
3rd Floor, Noshirwan Mansion, Henry Road, Off Colaba Causeway, Landmark : Near Scholar School
Colaba
Mumbai,
Maharashtra
-
400039

Get Directions
Photos (6)






View All Photos
Videos (1)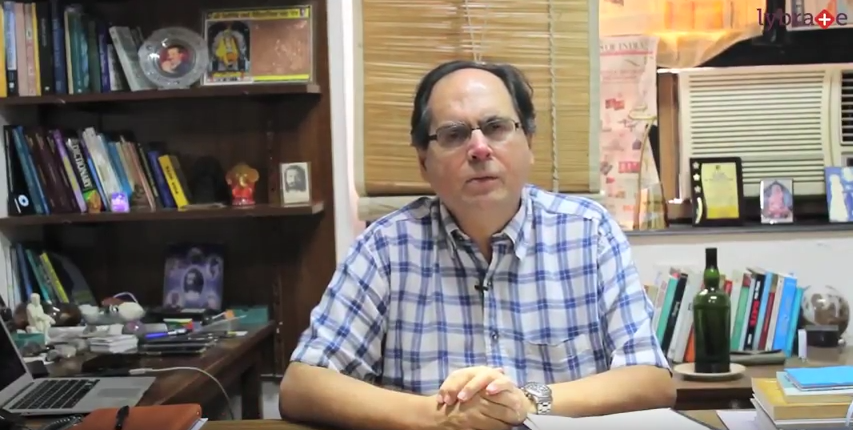 Hi!
I am Dr Jimmy Mody practicing in Bombay for the last 17 or more years as a psychotherapist. My training is in psychoanalysis, clinical hypnotherapy, transpersonal regression therapy, CBT and a few other.
Today we are going to talk about demystifying depression, it is a serious condition it's not just in mood swing, it's not a temporary thing, it's not just feeling low down in the dumps so when you start feeling depressed and starts affecting your life in many-many ways your eating, your sleeping, your relationship, even your work then it's about time that you start something about it. It affects about more than 10 to 15% of the entire population and of that only as much as one third of these people actually come for help and why could that be and of the one third that come for help as many as 80 to 90% get help and able to get some relief, within 2 month itself. So this is a lot about depression we need to know.
The causes of depression are not entirely known, but are vary then many typically they could be genetic, they could be biological, they could be a brain chemical, brain function problem, it could be due to a medical illness, it could be psychological or environmental and there are many-many other causes as well. For one thing it is not, it is not due to a personal weakness or personal flaw in your character, we assured of that. Now we need to look at what are the kinds of treatments that you need to go for and I would say that there are three prong approach towards helping you with your depression. You must go for all three of them and not miss anyone of them out. First is you need to consult a psychiatrist, psychiatrist who is a person, who is medically qualified and licenced to give you the medicines necessary to deal with the biological brain function aspects or causes of your depression or the medical illness causes of your depression. Then you need to go to a psychotherapist, he is not licensed to give medicine, so don't talk to him about your medications he may not know much about them. But he is trained in a number of different therapies such as I am, many of which a very good for working on your depression, particularly CBT. CBT has been found to be the best therapy for depression, it's evidence-based and it is empirical proven to have a high success rate higher than the any other therapies. The other thing that you need to do is self help, this is the third prong attack on your depression, is through self help. This cannot be under mind or under stated and self help you have to understand comes first with exercise, yes exercise, your brain has certain chemical called Endorphins and other hormones which get activated when you do a lot of aerobic kind of exercise. So even if you do half an hour walking or vigorous walking or running a day that would be good, that would be important and this is proven and in fact I can explain it to right now, in Prehistoric days when prehistory men and women existed there were no TV's, no convenience of cars, mobile phones, computers we have to go out into the field and work as farmers or hunter, gatherers. We were much more exposed to exercise then we are today and so it's not surprising that in those days the problem of depression was hardly ever heard or nobody was committing suicide.
So please, I urge you don't take it easy too simple and easy go out and commit yourself half an hour of exercise a day, ok. The next thing that you need to work on is yourself awareness- watching yourself, becoming aware of yourself, witnessing yourself, your thoughts and specially you find it easiest to witness watch and observe those thoughts that constantly, obsessively, persistently repeat. Take some of those thoughts that particularly repeat because they occupy a lot of your minds space don't allow you to think anything else or do anything else, take some others thoughts and just write down a few those thoughts. Look at what you written down, Its either a very general statement which most probably is, sometimes it might be specific. So general statement could be I am a failure, I am not good enough, nobody loves me, from these general statements we need to get little bit more specific.
Why do you feel this way? I am a failure because every time I work really study really hard for exams for school and college I just about manage to escape through, other friends who didn't study as hard as I did, got top marks, I am a failure or you might say I am a failure because I tried one starter Idea and didn't succeeded or I am a failure because every relationship I have been in, my girlfriend my boyfriend whatever has walked out on me, well we need to get more specific and you also need to challenge all of these assumptions that you just made about yourself. Human beings love the act and practice of self evaluation but nobody in school or college ever teaches us how to self evaluate. You must self evaluate not optimistically, you must self evaluate not pessimistically, you must self evaluate realistically. It means take each of these thoughts specially the repeated ones and challenge them challenge the ability, ask them to prove themselves, where is the evidence, is there more to the story or view then not doing well in your college exams, start looking at a larger picture of yourself, start evaluating yourself more realistic leave based on evidence and last but not the least become aware of your cynical thoughts. Nothing is good, nothing is worthwhile, its not good getting up and making an effort to do something for myself, people are like this. People and the government are all corrupt, all industrialist are corrupt, all police man are corrupt, we have a very cynical ideas, all men have only one thing on their mind very cynical idea. Cynicism seeks to destroy any good in you, so we don't want cynicism either. So now these fronts you need to become aware watch and challenge them, challenge them with possible alternative thoughts not positive thoughts, not positive thinking but possible alternative thoughts. What could be the other ways of thinking about yourself, what could be the other ways of evaluating yourself, let's get realistic, let's look for the truth, let's not jump to assumption and conclusions.
You do decide you need help contact me through lybrate.com.
read more
Doctor in The Human Potential Clinic
Transpersonal Regression Therapy, Integrated HYpnotherapy & Clinical Hypnotherapy, BA - Economics
Psychologist
Book appointment and get ₹125 LybrateCash (Lybrate Wallet) after your visit
Services
Submit Feedback
Submit a review for The Human Potential Clinic
Your feedback matters!
Write a Review
Patient Review Highlights
"Well-reasoned"
1 review
"Nurturing"
1 review
"knowledgeable"
1 review
"Very helpful"
3 reviews
"Caring"
1 review
"Saved my life"
1 review
"Inspiring"
1 review
Reviews
Nitesh
Mar 24, 2018
I found the answers provided by the Dr. Jimmy Mody to be saved my life. Thank you for help me doctor
Feed
Shared 2 days ago • Featured Tip

Transpersonal Regression Therapy, Integrated HYpnotherapy & Clinical Hypnotherapy, BA - Economics
With today's lifestyle, it is almost impossible to avoid stress. Each person experiences stress in a different way and can tolerate different levels of stress. For some work is a source of stress while for others it could be strained relationships or financial trouble. Stress, if not dealt correctly can harm a person mentally, emotionally and physically. Stress can also make a person age faster. Hence. it becomes essential to understand how to deal with the wear and tear of stress.
Cut back on caffeine, alcohol and nicotine: Stress can fasten your heartbeat and lead to anxiousness and depression. Turning to nicotine, alcohol or any form of caffeinated drink may temporarily make you feel better but will worsen the situation in the long run. This is because all three of them are considered stimulants. Instead hydrate your body with plenty of water, fresh fruits juices and herbal teas.
Exercise: Regular exercise is beneficial for a healthy mind and body. Exercising give you some time to yourself and gives you a break from whatever may be triggering your stress. Stress also causes the release of hormones such as adrenaline and cortisol. This can make you jumpy and tense. However, by exercising these hormones can be put to use and your body can be brought back to a calmer state.
Talk to someone: Stress can lead to anxiety and depression. This can make you socially withdrawn and lead to even more stress. Hence, it is essential to find someone who you can open up to and share your thoughts and experience with. This will also help you make better decisions as stress can cloud your judgement.
Get a good night's sleep: Stress can affect your sleep cycles and make you either an insomniac or make you sleep excessively. In both cases, you wake up feeling tired and sans any energy to take on the next day. Give yourself a routine of going to bed and waking up at the same time every day to fight these effects of stress and to give your mind time to refresh itself. It will also help to avoid watching television or working on laptops or mobiles for an hour before going to bed.
Prioritize: Seeing a never ending to-do list is one of the most common stress triggers. In such situations, stress can make you unable to complete your tasks efficiently and you're left either feeling overworked or with an even longer to-do list for the next day. Hence, it is important to learn to prioritise tasks and get them done one at a time. Also, learn to say 'NO' to people when you know you do not have the time to take on additional tasks.
1
person found this helpful
Shared 2 months ago • Featured Tip

Transpersonal Regression Therapy, Integrated HYpnotherapy & Clinical Hypnotherapy, BA - Economics
Every now and then we come across workplace sexual harassment cases in India, and each time a company, industry or even state comes under the spotlight. Unfortunately, sexual harassment in offices has become a concerning trend which can happen to both women as well as men. It can be in the form of unwanted physical conduct, verbal abuse or suggestive language, or suggestive text messages or videos and such.
Instances
Generally, an employee might be threatened with some form of punishment unless sexual favors are granted, embraced, proposed for an affair, sent obscene phone calls or even subjected to sex-stereotyped jokes in cases of sexual harassment. The harassment can take other forms as well.
Some official sexual harassment cases have rocked India since quite a long time. In one, a lady professional had accused her well-known boss of touching her inappropriately at a party, though the accused wasn't jailed.
In another instance, a very capable executive was accused of sexual harassment by his secretary, and had to resign. There was yet again a case where a female employee was harassed for three years by her superior. In some instances, out of court settlements resolved the issue too.
Two men had once accused a very famous Indian citizen of sexually controlling and harassing them in the name of professionalism, while the honchos of many reputed companies continue to appear in the news for lewd behavior and even rape.
Effects on victims
Irrespective of the fact whether the victim is a man or a woman, sexual harassment in offices can lead to various psychological disorders such as depression, post-traumatic stress disorder, increased blood pressure, sleep-related problems, suicidal tendencies and physical aches or pain. The self-confidence and willpower of the victim is often shattered.Hence, it's crucial to know how to deal with such harassment.
Tips on dealing with sexual harassment
Clearly tell the perpetrator that his or her advances are unwelcome. Say NO firmly but politely, or send a text message or email if you are not comfortable with a direct confrontation. Save the message as proof.

Make notes of where, when and how the harassment happened and who else was present there.

Inform another colleague you trust about the harassment, or friends and family members.

Save all the work you do and all official communications in case the perpetrator decides to question your performance.

Take your HR department or another senior into your confidence and provide proper evidence like text messages, videos or voice recordings as evidence. The HR is actually bound to address the issue.

Don't expect all your colleagues or teammates to support or believe you. This might happen especially if the harasser is a superior.

Try your best to avoid the perpetrator, or keep a discreet recording device handy if you are unable to avoid. At least make one co-worker your witness, if you fear harassment might occur again.

Make a police report if the problem is grave, or consult a lawyer who deals with such cases.

Don't be shy; it will simply feed the harasser's ego. Practice assertive responses if need be. And never ignore any sexual harassment incident.
Your mental health is important
As a sexual harassment victim, it's natural to have many questions, doubts, and fears. Don't be afraid to consult a psychologist to process feelings like shame, confusion, rage, guilt or isolation after a traumatic experience. If you ignore these feelings, they might come back to you on a later date and affect your normal life. Finally, believe in yourself and know that you are right. If you are confident, your workplace will become a better place for you.
* This health tip is only for educational purpose.This can't be use as a medical/legal document or proof.
3892
people found this helpful
Asked for male, 27 years old from Chennai

Transpersonal Regression Therapy, Integrated HYpnotherapy & Clinical Hypnotherapy, BA - Economics
Your obsessional sexual thoughts especially about God and Goddesses is typical of certain OCD symptoms. Your brain imagines things to create ocd anxieties in you. These are all pure imaginary and false fears. The more you learn to ignore them instead of acting on them, the weaker they will become.
Asked for male, 27 years old from Chennai

Transpersonal Regression Therapy, Integrated HYpnotherapy & Clinical Hypnotherapy, BA - Economics
Your sexual thoughts problem could be OCD generated. Obsessive thoughts tend to fixate on some subjects and tend to be repetitive. If you have OCD, if that is what is diagnosed, then you need therapy for your OCD. The therapy most successful for OCD is Exposure Response Prevention processes and which are part of CBT. ALSO, if you r a socially shy person, you may find it easier and more convenient to masturbate than go out and have a relationship with another human being, another mind. Illusion always feels better than reality. Which do you really want?
Asked for Female, 25 years old from Rajkot

Transpersonal Regression Therapy, Integrated HYpnotherapy & Clinical Hypnotherapy, BA - Economics
Perhaps you can convince him to come for relationship therapy, if he is willing I can then help him, you, and your parents.
1
person found this helpful
Shared 4 months ago • Featured Tip

Transpersonal Regression Therapy, Integrated HYpnotherapy & Clinical Hypnotherapy, BA - Economics
Panic attacks can debilitate a person greatly. The panic or anxiety attacks can be extremely powerful and intense, whereby a person starts hallucinating. The level of hallucination can vary depending on the severity of the attack. Such people often hallucinate about something bad or catastrophic striking them. They lose self-composure. In extreme cases, they cut themselves off from the outside world and recoil into their safe zone (Agoraphobia).
Panic attacks, should, by no means, be confused with depression. These attacks can be essentially divided into three phases; the start phase, it then reaches the pinnacle or the zenith, before sliding down (fades away). The duration of a panic attack can vary from long to very long periods. The whole experience can leave a person depressed, traumatized and drained out (physically and emotionally). A timely medical assistance can prove to be extremely fruitful.
Panic attacks- its causative, signs and symptoms
A panic attack, can, indeed, come out of the blue (unexpectedly). Extreme emotional turmoil or anxiety can trigger such an attack. An over-excited nervous system might turn out to be the wrecker in chief, throwing life in jeopardy. A person might be unprepared to deal with such a situation. Though extremely difficult, the best thing would be to try and relax. The attack is just an extreme state of mind, an abstract feeling that can never come true. It will pass off soon. Panicking will only pile onto your agony. Identifying the associated symptoms can prove to be effective.
Some of the important symptoms associated with pain attacks include:
A feeling of breathlessness, suffocation and dizziness.
The palms appear to be sweaty.
A person may complain of uneasiness or chest pain.
Increased palpitations are quite common during panic attacks.
A person might experience severe chills or heat flushes.
Twitching and trembling of the muscles are often observed during the attacks.
An intense fear of death or going insane grips the person completely.
Hands, legs, arms begin to tingle.
During anxiety attacks, a person loses the reasoning ability.
Few short-term behavioural therapies can be of great help. Meditation, yoga and certain breathing practices can effectively ward off physical and mental fatigue. CBT or Cognitive Behavioural Therapy is a popular technique used to deal with panic attacks. This technique primarily emphasizes on the present conditions and factors resulting in panic and ways to minimize or completely eliminate the attacks.
3943
people found this helpful
Shared 6 months ago • Featured Tip

Transpersonal Regression Therapy, Integrated HYpnotherapy & Clinical Hypnotherapy, BA - Economics
All individuals get nervous or anxious at some point of time or the other due to a plethora of reasons. But for some individuals, anxiety becomes so frequent and forceful, that it overpower their lives. Most of the normal anxiety are short lived and the feelings may last for few hours. However, an anxiety problem becomes an anxiety disorder when anxious feelings are very intense and last for weeks or months. Anxiety disorder exists in different forms like panic attacks, social anxiety and phobia.
The most common form of anxiety is Generalized Anxiety Disorder (GAD) during which an individual worries too much about everyday things and situations, both large and small. The person in this condition has persistent anxious thoughts on most days of the week, for six months. Moreover, the anxiety is so overpowering that it interferes with daily life and is coupled by noticeable symptoms like fatigue. The anxiety level goes to such an extent that causes a lot of dysfunction and suffering. If a person suffers from sleep problems and finds himself regularly awake and agitated or worried, then it is a tell-tale sign of generalized anxiety disorder. This is followed by a situation when one wakes up overstimulated with mind racing and one is unable to calm down.
When the anxiety is tied to a specific situation and the fear is overwhelming and out of proportion to the actual risks then the condition is phobia. This can be due to anything ranging from crowd, animals to flying in an aeroplane or using an escalator. Muscle tension like clenching of jaw or fists or flexing of muscles though out the body always accompanies anxiety disorders. Regular exercise can help keep muscle tension under control, but the tension may get triggered up if an injury or other unforeseen event disrupts a person's workout habits. Panic disorder is repeated, unexpected panic attacks where one encounters panic in a situation where most people wouldn't be afraid. Anxiety also leads to chronic digestive problems like cramping and bloating of stomach.
Social phobia or social anxiety disorder occurs when one develops an intense fear of being judged or embarrassed in public. People with social anxiety disorder have a tendency to worry for weeks leading to an event or situation. When and if they manage it, they tend to be deeply uncomfortable and are always judgemental about it. In case of social anxiety disorder, the anxiety is triggered by everyday situations like one-on-one conversation at a get-together, or eating and drinking in front of small group. The person feels that everybody is watching him and experiences profuse sweating, trembling, nausea and person becomes tongue-tied. These disruptions make it hard for the person to meet new people and maintain relationships.
Panic disorder causes terrifying panic attacks when the person experiences a sudden gripping feeling of fear and helplessness which lasts for several minutes. It is generally accompanied with scary symptoms like breathing problems, a pounding heart, numb hands and sweating.
Excessive fear of being separated from home or a loved one is separation anxiety disorder. Post -traumatic stress disorder is an anxiety disorder in which the patient relives a disturbing or traumatic event like a violent encounter, the sudden death of a loved one.
An anxiety disorder affects the thinking, feelings as well as behaviour of a normal person. It's important to seek professional help if one see any of the warning signs of anxiety disorders in an individual. In case you have a concern or query you can always consult an expert & get answers to your questions!
3923
people found this helpful
Shared 7 months ago • Featured Tip

Transpersonal Regression Therapy, Integrated HYpnotherapy & Clinical Hypnotherapy, BA - Economics
Technology affects every aspect of our lives including how we date. Today, the first interaction a couple has isn't over a cup of coffee, but through the internet. While some people swear by online dating others are still vary of it. Like a coin, online dating has two sides; pros and cons. Here are some of the advantages and disadvantages of online dating.
Pros
Easier way of meeting people: If you're new to the city, online dating can be a great way of introducing yourself to new people. Even if you don't find a relationship, you might end up with a number of new friends. Online dating can help you meet new people even if you've lived in the same city all your life. It broadens your search and introduces you to people outside of your friend circle. You might even meet someone who can help you network better professionally.
Convenient: Careers can be very demanding and leave a person almost no time to socialise. Online dating helps people who have no time to socialise in person, meet people virtually. Today, most online dating websites and apps have filters through which you screen people. hence unlike when a friend sets you up on a blind date, you already know something about the other person and have something in common with them. Online dating also makes optimal use of time; taking a ten-minute break between work - you can easily scan through dating profiles and find someone you'd like to meet.
Cons
Dishonest profiles: Unfortunately, the internet makes it easy to lie and pretend to be someone you are not. While small white lies like pretending to like outdoor activities when you don't really care for them are okay, some people may put up profiles that are nothing like their actual personalities. This can make online dating slightly unsafe and hence whenever you meet someone from our online dating world, it is best to do so in a place where there will be other people as well.
Different understanding of relationships: Not everyone who makes a dating profile is interested in a long-term relationship. For some people, this may just be a way of meeting people to have a fling with or to simply make new friends. Online dating makes it difficult to understand a person's true personality and hence you may not realize that you and the other person have a different opinion about relationships until quite late.
In case you have a concern or query you can always consult an expert & get answers to your questions!
3850
people found this helpful
View All Feed
Near By Clinics