About
Tender Skin is a multispecialty skincare clinic that offers cosmetology services for all your beauty needs. With our constantly evolving innovative techniques and medical grade quality pr...
...more
Tender Skin is a multispecialty skincare clinic that offers cosmetology services for all your beauty needs. With our constantly evolving innovative techniques and medical grade quality products we give you an edge that ushers you with confidence. Solutions' ranging from derma facial to hair treatment to cosmetic surgery, Tender Skin celebrates the true essence of beauty. Tender skin not only offers solutions in skincare but also has products to help you manage and reduce your weight with its Slimming & toning treatments. Be it a kitty party or for that matter an interview, Tender skin has special packages to offer for everyevent and occasion.Tender skin brings you unique packages for would be bride and groom that pamper you and make you look great on that very special day. With a whole array of products combined with vast experience, Tender Skin makes sure that you are ready for the occasion. We believe that skincare is an important asset that one must invest in.
Timings
Location
30, Linkway Estate, New Link Road, Next To ICICI BANK, Near Inorbit Mall, Malad West
Malad West
Mumbai,
Maharashtra
-
400064

Get Directions
Photos (3)



Videos (2)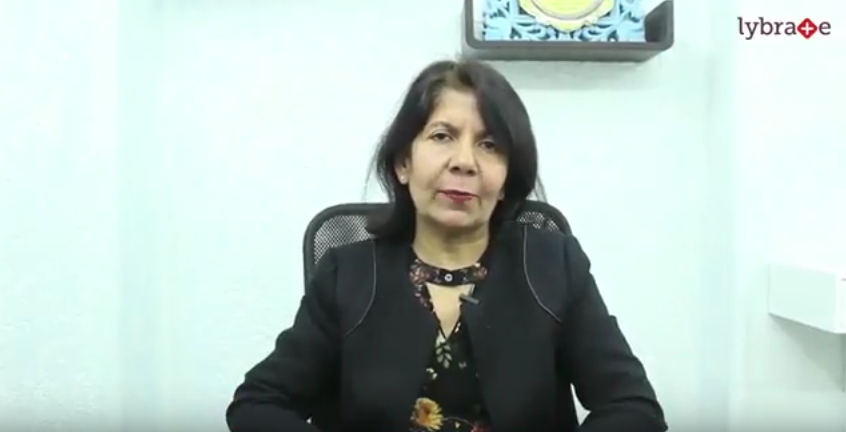 Hi!
This is Dr. Sonia Tekchandani, Consulting Dermatologist, Tender Skin International Mumbai, The Wedding Clinic, Pune and Mumbai.
And today I'm going to talk to you about a very common endocrine disorder that is called as polycystic ovarian syndrome. Now this is also called as a lifestyle disorder. The common symptoms with which the client comes to us is acne on the jawline, unwanted hair on the chin and the upper lip and hair loss. Along with the above symptoms, the client will give you history of irregular menses and weight gain etc.
So the treatment of this common lifestyle disorder is basically change in the lifestyle. The main focus is on diet the main cause of this problem is a hormonal imbalance. There is an excessive androgen production that is a male hormone is produced in a female which leads to these kind of symptoms. Also the insulin levels are increased which increases the androgen production. The main focus of treatment is lifestyle modification. The first and foremost must take care of your diet.
A healthy nutritious well-balanced diet is what is required include foods like chia seeds, flax seeds, olive oil, avocados, coconut oil. Now all these are rich in omega-3 fatty acids. They have to reduce the levels of androgen in your body. Second important thing is exercise. A simple exercise like walking can increase the sensitivity to insulin. Third is reduced psychological and physical stress. Fourth is you may need medications depending upon the results of your tests.
A dermatologist and a gynecologist would be able to help you with all your concerns. It's very important to treat polycystic ovarian disease because it can lead to diabetes cardiac problems, hypertension, heart attacks, strokes etc. If you have any concerns with your skin in here you can book an appointment or consult me through lybrate.com.
Thank you and have a good day.
read more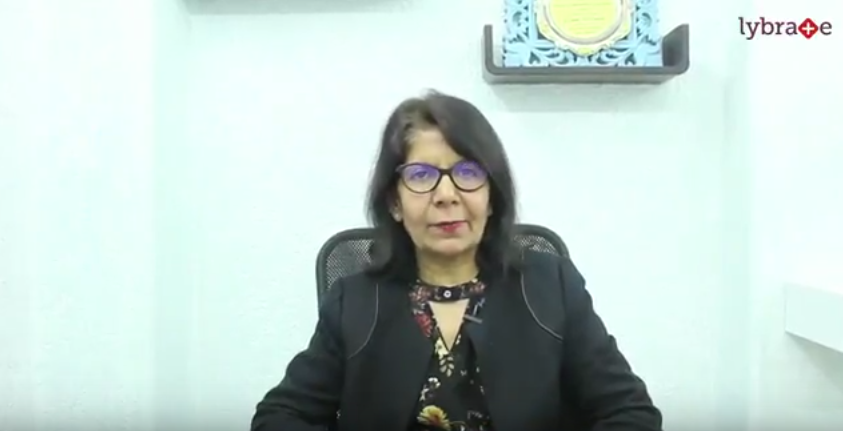 Hello everyone,
This is Dr. Sonia Tekchandani, Consulting Dermatologist, Tender Skin International Mumbai, The Wedding Clinic, Pune and Mumbai.
oday I am going to talk about some myths related to skin care clinics. Generally a beauty clinic aur dermatology clinic is compared with a beauty salon. Both are different. In a beauty clinic or dermatology clinic, the services which we render are towards addressing concerns like pigmentation, acne, dark circles, hair loss, unwanted hair. Now we use medical great products, find the cost of pigments and address accordingly. For example, a client comes to you with acne, it is very important to find the cause of acne whether it is teenage acne , adult acne due to hormonal imbalance etc.
And then decide the line of treatment you have to give some medication along with your treatments. The other myth is that only women visit Skin Clinics. Men also visit Skin Clinics today. They are much aware of their skin concerns, they have different skin characteristics, they have much thicker skins, they do come for exfoliations, they require much more anti- wrinkle dosage as compared to women. I am sure you have heard about toothpaste can cure a pimple, a quick fix remedy which everybody has heard of.
Toothpaste can dry up your skin and therefore you might see some immediate benefits but are you aware of the reactions toothpaste can cause on your skin like irritation and redness, peeling of the skin that's when the emergency alarm rings and you run to a Dermatology clinic. We all use sunscreens today . Do we need a sunscreen on a cloudy day? Yes, the sun is hiding behind the clouds still filtering the ultraviolet which reaches the Earth's surface even on a cloudy day.
There is even reflection of the ultraviolet from water surfaces. So whether it is swimming after sunset or a cloudy day, wearing a sunscreen is a must. The other myth is whether scrubbing my face is as good as getting a peel done in a clinic? Obviously not. Scrubbing means irritating your skin. Scrubs contain apricots, walnuts and beans which can irritate your skin. Acne- prone skin can get irritated whereas a peel is decided depending upon your condition of your skin.
The peel helps to exfoliate your skin gently and in a controlled fashion and that's why you see the results. Does a skin treatment mean applying chemicals on my skin? Absolutely no. Peels are natural extracts. They are very superficial, they are extracts from sugarcane , they could be extracts from willow bark, they can be used for rejuvenating your skin , they can be used for treating acne, pigmentation ,dark circles, uneven skin tones ,fine lines and even wrinkles.
Our skin treatments very expensive? Very affordable and have long term results. Does laser have side effects? Lasers when done by qualified , skilled laser therapist under supervision of doctors have absolutely no side effects. If you have any concerns with your skin and hair, you can book an appointment with us consult me through my lybrate.com.
read more
Amenities
Parking
Cafeteria
Online Appointments
Reception
Waiting Lounge
Credit Card
Ac Rooms
Doctors in Tender Skin International

BHMS, PG Diploma In Clinical Cosmetology (PGDCC)
Cosmetic Physician
Specialities
Dermatology
Aims to deliver the highest quality of care to patients with skin disorders
Cosmetic Physician
Recommends highly effective non-surgical medical treatments for cosmetic care
Health Packages
90 Days validity
•
Medicines included
₹5500
90 Days validity
•
Medicines included
₹3500
90 Days validity
•
Medicines included
₹4000
30 Days validity
•
Medicines included
₹1800
30 Days validity
•
Medicines included
₹1500
Network Hospital

212, Sanas Residency, Bell Air Suites & Apartments, Opposite Arthur's Theme, Lane Number.6, Koregaon Park

,

Pune
Get Directions
Patient Review Highlights
"Professional"
2 reviews
"Prompt"
3 reviews
"Well-reasoned"
6 reviews
"Helped me impr..."
4 reviews
"Nurturing"
1 review
"Practical"
3 reviews
"knowledgeable"
14 reviews
"Sensible"
5 reviews
"Caring"
4 reviews
"Very helpful"
35 reviews
"Saved my life"
1 review
"Inspiring"
1 review
Reviews
Parvesh Chandna
Jun 28, 2018
I found the answers provided by the Dr. Sonia Tekchandani to be very helpful and knowledgeable. Thankyou dr.sonia ji
Mukesh
Jan 11, 2019
I found the answers provided by the Tender Skin International to be very helpful. Thanks &vary good app
Pooja
Jan 9, 2017
I found the answers provided by the Dr. Sonia Tekchandani to be very helpful. Thank you doctor
Azmat
Apr 20, 2017
I found the answers provided by the Dr. Sonia Tekchandani to be very helpful. Thank you maa'm
Aditya
Jul 6, 2018
I found the answers provided by the Dr. Sonia Tekchandani to be practical. Thanks maam
Feed
Asked for male, 25 years old from Alwar
Hello, there are many reasons for hairfall like dandruff, hormonal imbalance, deficiencies. Finding the main cause is important. Frequent change in hair care products also affects hair. Please consult a dermatologist or message on private consultation to know more.
1
person found this helpful
Shared 1 month ago • Featured Tip
Almost every person salivates over desserts and sweets. One does not need a special occasion to get their sweet tooth going. While the lip-smacking sugary delight might impress the taste buds, it is sure to affect the health in a big way. If you thought that sugar was only bad for your waistline and general health, then you need to know that it is equally harmful for your skin. In fact, it can lead to serious dermatological conditions.
Harmful effects of sugar on the skin
A lot of what we eat reflects on our body externally. A number of internal changes can influence the external appearance of the body. Excessive intake of carbohydrates, starch and sugar can have an adverse effect on the skin. It can also accelerate the ageing process. But what triggers these complications needs to be understood and discussed in detail.
Carbohydrates can be simple or complex. Simple carbohydrates (cake, bread; to name a few) break down and convert to glucose rapidly. Increased glucose level implies increased insulin level, and causes inflammation, which affects the whole body. The enzymes produced during inflammation breaks down important proteins, namely elastin and collagen, leading to wrinkles and saggy skin.
Acne problems mainly arise from Glycation (the process through which digested sugar attaches permanently to the collagen). Glycation plays a significant role in accelerating the ageing process.
Complex carbohydrates, on the other hand, are good for health. When ingested, complex carbohydrates break down at a much slower rate. As a result, there is no abnormal increase in the insulin level.
Corrective measures to check the harmful effects of sugar on the skin:
With a little care and preventive measures, the deleterious effects of sugar on the skin can be minimised.
1. Supplement your diet with foods rich in antioxidants. Lean proteins, fibrous foods and diets rich in good fats are highly recommended. Include beans and nuts that have low glycemic value in your diet. Drink plenty of water.
2. Food items containing high amount of saturated fats (cheese, ice creams, fried foods; to name a few), and with high glycemic value should be strictly avoided.
3. Do not compromise with your sleep. A sound sleep and a stress-free life is the mantra to a glowing and youthful skin.
4. Practice meditation and yoga diligently. The rewarding and positive outcomes will leave you in awe.
5. Do not skip your meals or indulge in overeating. Have small servings at regular intervals.
4473
people found this helpful
Hello, for acne you can use a good oil free face wash with salicylic acid in it. Keep your wash clean with water wash. Sunscreen will protect your skin. Avoid breaking any acne. Check for dandruff, as it can also cause acne. You can consult a dermatologist for acne.
1
person found this helpful
Shared 1 month ago • Featured Tip
Almost everyone wants their skin to look healthy, rejuvenated and fairer. From home remedies to medical and cosmetic assistance, people try everything under the sun to improve their skin tone. Any discussion about skin whitening is incomplete without the mention of glutathione. Often referred to as the "Mother of all antioxidants", glutathione, a tripeptide comprising of the three amino acids- glycine, cysteine, and glutamine, also comes with detoxifying and anti-aging properties, and are extensively being used in the cosmetic industry.

Glutathione as a skin whitening agent
The pigment responsible for one's skin color is Melanin. The enzyme Tyrosinase plays a pivotal role in the synthesis of this pigment. In case of a darker complexion or an uneven skin, there is also an elevated production of Eumelanin (a pigment responsible for imparting the dark brown color). Glutathione goes a long way to inhibit the activity of the Tyrosinase enzyme which, in turn, slows down the production of melanin. Further, the antioxidant is also responsible for an increased conversion of Eumelanin to Pheomelanin (responsible for imparting the yellow-red color), thereby lightening the skin tone significantly.

Glutathione, being a naturally occurring antioxidant also functions as a free radical scavenger protecting the skin from oxidative damage and the deleterious effects of the free radicals such as accelerated skin aging, wrinkles, saggy and tired looking skin, to name a few. There are specialized clinics and cosmetic centers that use glutathione as an active ingredient in a host of skin treatments including chemical peels. In most of the cases, glutathione is used in an injectable form (Glutathione Injections) to ensure its better absorption in the body They are also available in topical forms.

Some of the side effects of glutathione
The use of glutathione should be under expert guidance. People with asthma should specifically refrain from using Glutathione (be it in oral or injectable form). Elevated use of glutathione for long can also lower the level of zinc in the body and may trigger kidney, thyroid dysfunctions and peptic ulcers.

Glutathione is already present in our body. Due to certain factors, we may not have the necessary levels and hence, right dosage of glutathione is given in a form of supplements.​ Factors that influence the glutathione level in the body
The level of Glutathione in our bodies can be affected by several factors some of which include:
Unhealthy dietary habits (processed foods, pasteurized dairy products, artificial sweeteners, hams, hot dogs, smoked and Barbecued foods, chlorinated water) and lifestyle practices (increased intake of alcohol or tobacco ).
Stress, lack of sleep.
Increased exposure to industrial pollutants, UV-radiation.
The level of glutathione also decreases with age.
Thus, to boost the glutathione level in the body, enrich the diet with foods such as broccoli, cauliflower, garlic, spinach, Brussels sprouts, cardamom, cinnamon, turmeric, parsley.
Avoid overcooking the vegetables.
Use a non-stick cookware on low or medium heat.
Make sure you follow a regular sleep cycle and avoid being overstressed.
It should be restricted in patients having altered Liver functions.
4531
people found this helpful
View All Feed