About
By combining excellent care with a state-of-the-art facility we strive to provide you with quality health care. We thank you for your interest in our services and the trust you have place...
...more
By combining excellent care with a state-of-the-art facility we strive to provide you with quality health care. We thank you for your interest in our services and the trust you have placed in us.
More about Shrishti Fertility Care Center & Women's clinic
Shrishti Fertility Care Center & Women's clinic is known for housing experienced Gynaecologists. Dr. Jayanti Kamat, a well-reputed Gynaecologist, practices in Mumbai. Visit this medical health centre for Gynaecologists recommended by 80 patients.
Timings
MON-SAT
05:00 PM - 07:00 PM
11:00 AM - 01:00 PM
Location
501, Hub town Viva, W. E Highway, Shankarwadi, Jogeshwari East
Jogeshwari East
Mumbai,
Maharashtra
-
400060

Get Directions
Photos (4)




Videos (10)
View All Videos
Doctor in Shrishti Fertility Care Center & Women's clinic

MBBS, MD - Obstetrics & Gynaecology, Advanced Infertility
Gynaecologist
Book appointment and get ₹125 LybrateCash (Lybrate Wallet) after your visit
₹350 online
05:00 PM - 07:00 PM
11:00 AM - 01:00 PM
Health Packages
60 Days validity
•
Medicines included
₹5500
30 Days validity
•
Medicines included
₹1500
30 Days validity
•
Medicines included
₹2800
45 Days validity
•
Medicines included
₹3000
60 Days validity
•
Medicines included
₹5200
30 Days validity
•
Medicines included
₹2500
30 Days validity
•
Medicines included
₹3500
30 Days validity
•
Medicines included
₹2000
45 Days validity
•
Medicines included
₹7500
Services
Submit Feedback
Submit a review for Shrishti Fertility Care Center & Women's clinic
Your feedback matters!
Write a Review
Patient Review Highlights
"Professional"
5 reviews
"Prompt"
1 review
"Well-reasoned"
11 reviews
"Helped me impr..."
7 reviews
"Practical"
4 reviews
"Thorough"
2 reviews
"Nurturing"
2 reviews
"knowledgeable"
36 reviews
"Sensible"
5 reviews
"Caring"
7 reviews
"Very helpful"
46 reviews
"Saved my life"
1 review
"Inspiring"
6 reviews
Reviews
Puskar
Apr 5, 2017
She is very patient with all herpatients. The best thing about Jayanti Kamat is that she prescribes limited no. of medicines. The delay periods issue was increasing day by day. Even in case of long queues, the staff was managing people in a very positive manner. It was so quite pleasant in the Shrishti Fertility Care Center & Women's clinic. The complete process of delay periods treatment was so painless and quick, and i am so relieved that I chose to consult her. I consulted a number of specialists but the way she treated me was the best
Pratik Bhave
Feb 6, 2017
Dr. Jayanti Kamat provides answers that are very helpful, knowledgeable and inspiring. Thank you so much mam.. definitely I will follow advice
Saswati Midya
Jul 20, 2018
Dr. Jayanti Kamat provides answers that are very helpful. Thanks for your advice
Roony
Nov 6, 2017
Dr. Jayanti Kamat provides answers that are knowledgeable. its goid thx mam
Manish Kumar
Dec 8, 2016
Dr. Jayanti Kamat provides answers that are very helpful. So helpful answer
Shiva
Aug 15, 2017
Dr. Jayanti Kamat provides answers that are very helpful. Thanku ma'am.
Raihan Khan
Jun 14, 2018
Dr. Jayanti Kamat provides answers that are knowledgeable. Great reply
Ankit Gupta
Apr 7, 2018
Dr. Jayanti Kamat provides answers that are very helpful. Thanku
Krishi
Dec 30, 2016
Dr. Jayanti Kamat provides answers that are very helpful. Thanks
Feed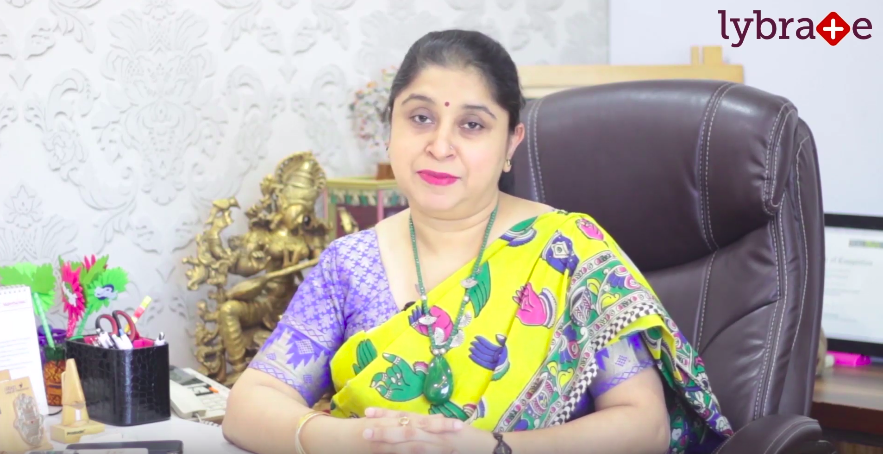 Premenstrual syndrome is a common condition that affects women who are menstruating. A multitude of psychological and physical symptoms might show up before the onset of a menstrual period. What causes PMS is unknown, but fluctuating hormonal levels (progesterone and oestrogen) seem to be linked to it.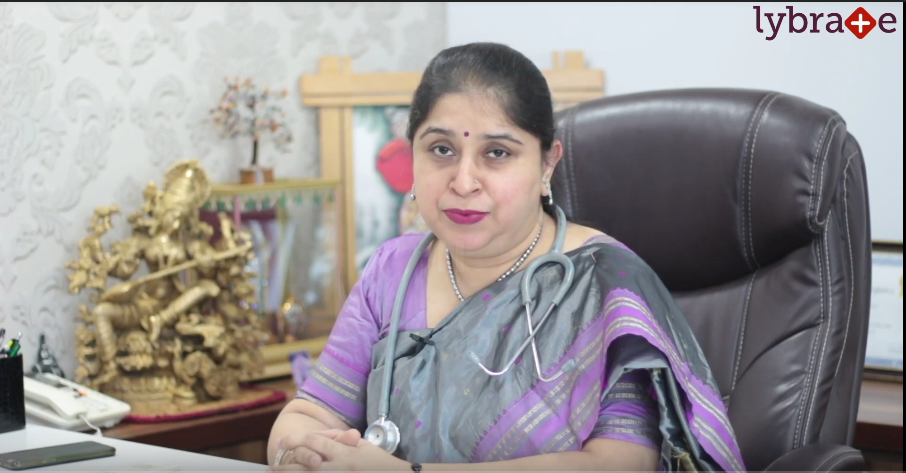 As we all know that IVF stands for In vitro fertilisation. It is a method of stimulating the ovaries in a female body, to release an ovum (egg), which is taken out of the body and fertilised artificially in the laboratory with the help of a sperm. After this, the embryo is transferred back to the uterus where it grows and develops naturally.
5581
people found this helpful
Giving birth is a life-changing event for every mother and it leaves an everlasting impression in your life. Every delivery is unique and you can just gain from the experience of others, but don't expect it to be the same.
You will experience many changes in your body and will learn to take care of yourself and your growing baby as soon as you find out that you are pregnant. Pain is a part of labour that every woman has to undergo. It is the fear of labour pain that make many pregnant women opt for c-section. However there is no denying the fact that c-section is a major surgery and requires several days to recover.

Keep in mind the following tips to go in for a normal delivery:
Try to get prenatal education, which guides you about labour, birth and natural labour pain management techniques, such as breathing, self-hypnosis, relaxation and other coping mechanisms. You should check with your hospital too as most of them offer an evening or weekend course.
Pick a gynaecologist who has a history in delivering babies naturally.
Keep yourself physically active by doing mild exercises throughout pregnancy.
You should keep a calm environment in your labour room.
Don't gain too much weight as women who aren't overweight do not have much difficulty in delivering babies vaginally.
Continue with your walks as it helps in relieving the pain.
Use various positions such as sitting on the toilet, kneeling, and squatting to ease vaginal delivery.
Massage/back rubs equally help in easing the pain.
You can also go in for Effleurage which is a light massage of the abdomen to ease your vaginal delivery.
Apply warm or cold compresses.
Avoid hearing negative stories about labour.
Eat a healthy balanced diet as the health and development of your baby depends on your nutrition.
Stay away from stress and anxiety. Read good books about parenting and be in the company of good lively people.
Use relaxation/breathing techniques to keep yourself calm.
Guided meditation and prayers undoubtedly will reinforce your faith in yourself to deliver a baby vaginally.
Following these tips religiously can definitely increase your chances of having a normal delivery.
5640
people found this helpful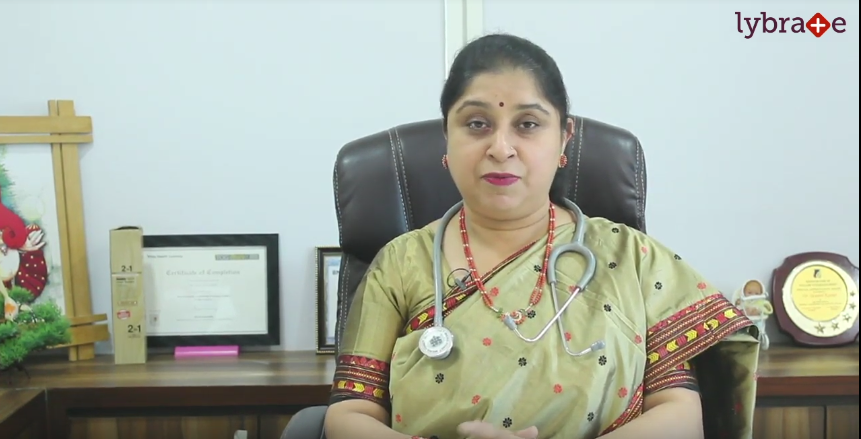 Hi!
I am Dr. Jayanti Kamat. I am an IVF consultant, obstetrician and gynecologist. So today will be talking about IUI or intrauterine insemination. IUI or intrauterine insemination is the simplest procedure in artificial assisted reproduction technology. So what we do in this procedure is we deposit sperms, we concentrate sperms in the small amount of fluid and deposit it inside the uterus. The main purpose of doing an IUI is to shorten the distance between the male gamete that is the sperm and the female gamete which is the ovum. Now this IUI has certain prerequisites. Anybody it is not suitable for anybody and everybody.
So the first prerequisite is the in the husband he should have a moderately low sperm count, very low sperm counts are not suitable for IUI. Secondly there should not be any infection in the semen so if any infection is suspected in the semen a culture sensitivity test should be done. Similarly, in the female partner at least one tube should be open. Ideally both tubes should be open but at least if one tube is open IUI is suitable for that particular woman. Secondly even she should not have any vaginal infections before doing this procedure, vaginal infection or pelvic infection or pelvic inflammatory disease. Now, IUI is indicated for which patients? As I said when the male partner if has a moderately low sperm count, if he has retrograde ejaculation or if donor insemination has to be used then IUI is the ideal procedure. In the female, suppose she has anovulatory cycles and if she has mild endometriosis then IUI is suitable for her.
If both the husband and wife both their reports are normal and they have unexplained infertility even then know IUI will be the first line of treatment. Now what are the steps in IUI? The steps are: firstly a basic infertility workup should be done, then super ovulation normally only 1 egg is produced in a menstrual cycle. So by this method of super ovulation we are increasing the number of eggs so as to increase the chances of pregnancy. So how do we do this? Usually it is started from the second day of the cycle, the treatment so from the second day the woman is given certain tablets or certain injections. How do we know that she is ovulating or how many eggs are produced in the body? So we take, we monitor this by a procedure called as follicular monitoring. Now what is follicular monitoring? Follicular monitoring is we do a sonography and this sonography is ideally done by transvaginally that is called as transvaginal sonography or TVS.
So when we do this transvaginal sonography, we see how the follicles are growing, we see how many follicles are formed. At the same time we can also have a look at the lining of the uterus or the endometrium whether it is growing properly in accordance to the number of follicles. For as you all know ultimately when there is a pregnancy, the endometrium is very important because the embryo is going to get attached to the endometrium and implantation takes place inside the uterus. So that is about follicular monitoring. Once these eggs grow to a certain size maybe between 18-20 mm, then we give a injection that is human chorionic gonadotropin it is called as the trigger and once we give this injection the follicles rupture and release the egg.
After this giving the trigger, then we do this IUI procedure. So in this procedure the man has to give his semen in the lab, then we process the semen, we concentrate the sperm, the best sperms are used and concentrated in a very small amount of fluid and through a small plastic tube we put this sperms inside the uterus of the woman. Now this procedure does not require any anaesthesia. It is a daytime procedure. The woman can go home after 15 to 20 minutes after insemination. So we some doctors do this insemination twice. In our centre, we do this IUI twice on either side of the ovulation because we have studied that when we do the IUI twice there is a greater chance of success. Now what are the complications of this particular procedure? The complications are the patient may have a mild pain when the fluid is going through the tubes, when we inject the semen into the uterus; patient may experience a few cramps which will go away on its own.
Secondly if the semen is not processed properly or if the workup is not done properly, it can cause infection or if the follicle monitoring is not regulated properly then it can cause a problem called as hyper stimulation of the ovaries, when too many eggs are formed in the ovaries and this can cause retention of fluid in the body as well as collection of fluid in the abdominal cavity but this is very rare in an IUI procedure. Now where should an IUI be done? IUI should be done ideally in a IVF laboratory. Why? Because in the IVF lab we have that environment which is suitable for the survival of the sperms that is we there our temperature is regulated, the humidity is regulated so it's always better if it is done in an IVF lab because if it is done in the ordinary and if there is a time delay between the processing and the insemination it can cause the damage to the sperm.
Secondly if there are too many follicles during follicular monitoring we can easily convert this IUI cycle into an IVF cycle. So by this we are we can take advantage of the fact that the patient has produced many eggs. We can also do an IVF procedure and if there are too many eggs we can freeze them and use it for in the second cycle also. Third is the time factor. The IUI has to be done within 2-2.5 hours of semen collection. So this is possible if all the facilities are under one roof and also when all the facilities the treating doctor, the follicular monitoring, the processing of the semen and a good laboratory when they are in an integrated setup it causes it saves a lot of time and stress to the patient. The next question is, how many times can a couple do this IUI? IUI should be ideally done for 4-6 cycles and not more than that because it success rates are not increased by doing more number of IUI cycles besides the patient may be having a problem with fertilization for which IVF maybe the ideal choice of treatment for the patient. So if the couple does not conceive within 4-6 cycles of IUI, IVF will be a better choice.
For your any queries on IUI or IVF, you can contact me on lybrate.com.
Thank you.
5217
people found this helpful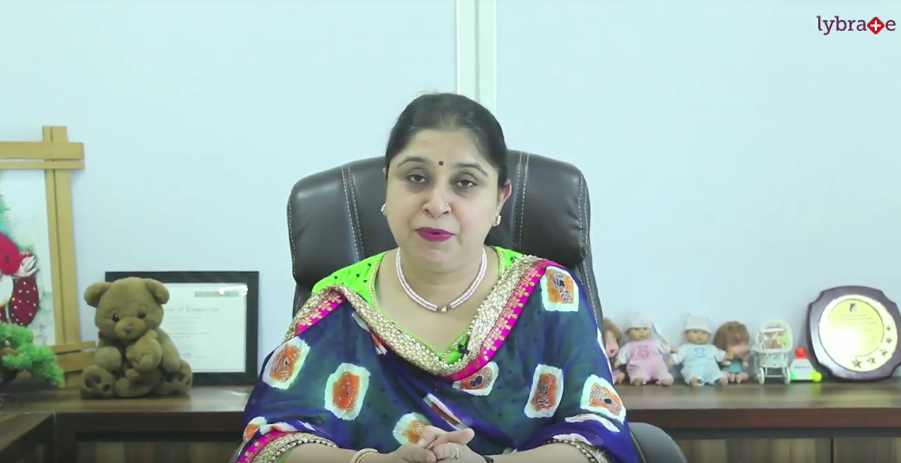 Hi
I am Dr. Jayanti Kamat. I am an IVF consultant obstetrician & gynaecologist consulting at Shristi Fertility Care centre & Women's Clinic Mumbai. So today I will be talking about a topic which is known as Prevention is better than abortion. So what exactly are we talking about? Yes, we are talking about contraceptive choices. The most popular contraceptive choice is an OC pill, an oral contraceptive pill or a birth control pill. So today we are going to discuss what a birth control pill is, how do they act? What do they contain? Who should use them & who should decide what birth control pill you should be using? So birth control pill is the most popular form of contraception. Today we talk about women's emancipation, women's rights. So every woman has a right in a reproductive career. She has the right to make a decision when to get pregnant and also when not to get pregnant. Believe me, friends pregnancy has to be planned so whether you want to have a baby that also requires planning and if you don't want to have a baby even that requires planning. So that is why today we are talking about birth control pills which are most widely used among all contraceptive methods.
So a lot of people have a lot of doubts and myths about birth control pills. So what are birth control pills? Birth control pills are oral contraceptive pills. Oral means you have to take them orally by mouth, contraception means that is birth control or it prevents conception. So how do they act? They act by inhibiting Ovulation. So what do they contain? They contain the two main female hormones that is estrogen and the progestogen. And the composition of all birth control pills is not the same. They contain various amount and various combinations of estrogen progeston and maybe some other hormones as well. So when exactly you have to start taking the pill. Suppose you do not want a pregnancy then you have to plan it for how long you don't want the pregnancy. And consult your gynaecologist. She will examine you and decide what is the best pill which is suitable for you. Never take an oral contraceptive pill across the counter. One Size does not fit all so that holds true for birth control pills has. So normally when you prescribe a birth control pill how you should use it. Usually, they come in a packet, it may contain twenty-one pills or twenty-eight pills.
Most commonly they contain twenty-one pills. So ideally the first pill has to be started on the third day of your menstrural cycle. And you need to take the pill every day without fail at almost the same time. So we usually ask a patient to take it at bedtime. And why you should take it at the same time because the concentration of hormones in your blood should remain the same to exert a contraceptive effect. Now, what happens if you miss a single pill. In case you miss a single pill you take your pill on the day which you were supposed to take plus you take your missed pill the moment you remember that it is missed. Suppose this happens more than twice in the month your contraceptive pills are going to fail in the action and in such cases you should use an alternate form of contraception for example you can ask your partner to use a barrier form of contraceptive such as condoms. Now coming to the various myths which surround the birth control pills. Some women believe that birth control pills will affect their future fertility. No this is not true. Usually, a woman resumes ovulation after two to three months after she stops her oral contraceptive pill. It does not have any effect on fertility nor does it cause miscarriage and nor does it cause any birth effects in the baby.
Some people feel that this pill should not be taken for a very long time. There is some truth in this but you and your doctor should decide for how long you can continue taking the pill. It is not that once you prescribe a oral contraceptive pill you continue the same indefinitely without consulting your doctor. No that is not right because oral contraceptive pills at the time do have some undesirable side effects. For example, it can affect the liver. So you have to keep in touch with your gynaec regarding the side effects and periodic check ups are required so that you do not suffer from the long term side effects of oral contraceptive pills. Some people even feels that you should take an oral contraceptive pill for a few months and then take a break and restart it again. There is no medical evidence supporting this. A women can take her oral contraceptive pill for a pretty long time if her doctor advises her because stopping the pill will disrupt your routine and in the months which you stop the pill, you are more likely to conceive.
So if you plan to stop it and if you don't plan for a baby then you should use an ultimate form of contraception. Another myth is that oral contraceptive decreases the sex drive in a woman, so this is not true. If for any case if this happens to you there may be a lot of other reasons or other causes for it. A very popular myth again is the increase in weight gain. The modern pill does not cause so much increase in weight gain. There may be at least 5 to 10% increase in weight gain. That is because of water retention. So you cannot blame the pill for your weight gain. There is another popular myth. People usually think that all oral contraceptives are the same. No there are not. As I said before all of contain estrogen and progestron. The estrogen may be the same but the progestrogen may be different so you can consult your gynaec and she will decide as to what pill suits you best. Now coming to side effects. There are some unwanted side effects and there are some desirable side effects. So what are the unwanted side effects. See not all people who use oral contraceptives experience the side effects. Some of the women or rather most of the women are quite comfortable using the pill.
Some of the side effects regarding the pill are nausea headache break through bleeding and etc. So once you start using the pill regularly for three months all the symptoms will disappear. Then there are some desirable side effects. A women can have predictable regular menses less incidents of dysmenoria and pre menstrural syndrome. There are lesser chances of anaemeia, lesser chances of pelvic inflammatory disease and lesser chances of non cancerous growths of the breast. So that the pill does have positive or desirable side effects as well. But suppose a woman has a history of heart attack or she has a history of blood clots in the legs then she should be very careful and pills may not be the ideal form of contraception for her.
Even women with breast cancer who have been treated for breast cancer pills may not be a very good option for her. Now, what about oral contraceptive pills and the various forms of cancer. Oral contraceptive pills have a protective effect against endometrial cancer. Endometrium is the lining of the uterus and ovarian cancer. But certain cancers are related to oral contraceptive pills such as cancer of cervix, cancer of liver ad breast cancer. So though Oral contraceptive pills are the best form or a very convenient form of contraception they should still be taken on strictly on medical supervision. You can continue the pills as long as you want but you should be under a doctor's vigilance. For more information on Oral contraceptive pills, you can contact me at lybrate.com
Thanks!
5099
people found this helpful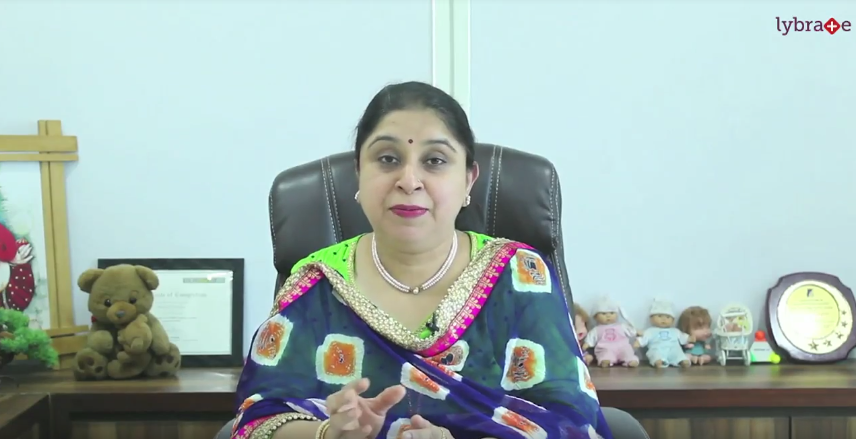 A woman suffering from PCOD might not have the same problems like the one suffering from PCOS. PCOD is a condition where the ovaries have small follicular cysts developed due to hormonal imbalances. PCOS is more severe than PCOD.In both cases, timely diagnosis and corrective treatment can help overcome the syndrome and make the road for conception.
4733
people found this helpful
Pregnancy is something, which is quite divisive. The mere prospect of it can really go a long way in scaring people. At the same time, for some others, giving birth to a baby can be the primary cause for a lot of happiness. When a couple is having trouble conceiving, infertility is usually the reason why there is a relationship strain between the two of them. Considering this, doesn't it make sense to learn a bit about infertility and the truth to all that is said about it so as to separate the wheat from the chafe?

To start with, it is often said that when there is an infertility issue, it is probably due to the lack of fertility of the woman rather than the man. However, this is pretty untrue. It has been found that both men and women are responsible for infertility almost equally. In fact, according to a study, in about a fifth of the cases of infertility, the reason for it was that both the man and the woman were not fertile.

Many people say that, if a woman wishes to have a baby, she should do so before she crosses the age of 35. This is true to some extent as the chances of a woman conceiving do fall to a significant extent after the age of 35. As a matter of fact, a woman can expect to reach the peak of her fertility while she is in her twenties, itself!

Without a shadow of doubt, having sex around the time of ovulation is the key to getting pregnant. However, it is believed by a large number of people that there is no chance of getting pregnant if sex is had too soon or too late after ovulation as sperms only live for a few hours after an intercourse. The truth is that the sperms have the ability to survive uptil 72 hours.

When planning to conceive, many women believe that for about a quarter of a year or three months after they stop making use of the birth control pill, they will not be able to get pregnant. The good news for them is that as soon as the pill is stopped, the levels of a woman's hormones return back to their pre-pill levels almost immediately and ovulation can be expected to occur at the time of their following cycle. In case you have a concern or query you can always consult an expert & get answers to your questions!
4956
people found this helpful
Boost your fertility

● try charting your menstrual cycle to learn your fertile times. You might like to seek the advice of a fertility awareness teacher to help you on this.

● check your method of contraception. If you are using a hormonal method of contraception, you may want to change to a barrier method or natural family planning method before you conceive.

● improve your diet so you are getting the right amount of all the vitamins and minerals you need. You can consider vitamin supplements, especially for folic acid to prevent spina bifida.

● take care when preparing food and dealing with animals to avoid food infections such as toxoplasmosis and listeriosis.

● protect yourself from toxic chemicals and ionizing radiation in the workplace and at home.
Get into shape
● keep your weight in the fertile range.
● make sure you get enough exercise.
● learn a relaxation technique to help you counter
stress
and
anxiety
.
● stop
smoking
tobacco or using nicotine replacement products.
● cut your alcohol intake to safe levels or consider avoiding it altogether.
1
person found this helpful
The risk factors include:
- advanced age
- obesity
- smoking
- excessive alcohol
- hormone replacement therapy
- menstruating at an early age or late menopause

breast cancer
- having no children
View All Feed
Near By Clinics