About
By combining excellent care with a state-of-the-art facility we strive to provide you with quality health care. We thank you for your interest in our services and the trust you have place...
...more
By combining excellent care with a state-of-the-art facility we strive to provide you with quality health care. We thank you for your interest in our services and the trust you have placed in us.
More about Shrishti Fertility Care Center & Women's clinic
Shrishti Fertility Care Center & Women's clinic is known for housing experienced Gynaecologists. Dr. Jayanti Kamat, a well-reputed Gynaecologist, practices in Mumbai. Visit this medical health centre for Gynaecologists recommended by 91 patients.
Timings
MON-SAT
05:00 PM - 07:00 PM
11:00 AM - 01:00 PM
Location
501, Hub town Viva, W. E Highway, Shankarwadi, Jogeshwari East
Jogeshwari East
Mumbai,
Maharashtra
-
400060

Get Directions
Photos (4)




Videos (8)
View All Videos
Doctor in Shrishti Fertility Care Center & Women's clinic

MBBS, MD - Obstetrics & Gynaecology, Advanced Infertility
Gynaecologist
Get ₹125 cashback on this appointment (No Booking Fee)
₹350 online
05:00 PM - 07:00 PM
11:00 AM - 01:00 PM
Health Packages
60 Days validity
•
Medicines included
₹5500
30 Days validity
•
Medicines included
₹1500
30 Days validity
•
Medicines included
₹2800
45 Days validity
•
Medicines included
₹3000
30 Days validity
•
Medicines included
₹3500
60 Days validity
•
Medicines included
₹5200
30 Days validity
•
Medicines included
₹2500
Services
Submit Feedback
Submit a review for Shrishti Fertility Care Center & Women's clinic
Your feedback matters!
Write a Review
Patient Review Highlights
"Professional"
5 reviews
"Prompt"
1 review
"Well-reasoned"
10 reviews
"Helped me impr..."
6 reviews
"Practical"
4 reviews
"Thorough"
2 reviews
"Nurturing"
2 reviews
"knowledgeable"
31 reviews
"Sensible"
5 reviews
"Caring"
7 reviews
"Very helpful"
41 reviews
"Saved my life"
1 review
"Inspiring"
5 reviews
Reviews
Puskar
Apr 5, 2017
She is very patient with all herpatients. The best thing about Jayanti Kamat is that she prescribes limited no. of medicines. The delay periods issue was increasing day by day. Even in case of long queues, the staff was managing people in a very positive manner. It was so quite pleasant in the Shrishti Fertility Care Center & Women's clinic. The complete process of delay periods treatment was so painless and quick, and i am so relieved that I chose to consult her. I consulted a number of specialists but the way she treated me was the best
Pratik Bhave
Feb 6, 2017
Dr. Jayanti Kamat provides answers that are very helpful, knowledgeable and inspiring. Thank you so much mam.. definitely I will follow advice
Saswati Midya
Jul 20, 2018
Dr. Jayanti Kamat provides answers that are very helpful. Thanks for your advice
Roony
Nov 6, 2017
Dr. Jayanti Kamat provides answers that are knowledgeable. its goid thx mam
Manish Kumar
Dec 8, 2016
Dr. Jayanti Kamat provides answers that are very helpful. So helpful answer
Shiva
Aug 15, 2017
Dr. Jayanti Kamat provides answers that are very helpful. Thanku ma'am.
Raihan Khan
Jun 14, 2018
Dr. Jayanti Kamat provides answers that are knowledgeable. Great reply
Ankit Gupta
Apr 7, 2018
Dr. Jayanti Kamat provides answers that are very helpful. Thanku
Krishi
Dec 30, 2016
Dr. Jayanti Kamat provides answers that are very helpful. Thanks
Feed
Shared 1 month ago • Featured Tip
Pregnancy is something, which is quite divisive. The mere prospect of it can really go a long way in scaring people. At the same time, for some others, giving birth to a baby can be the primary cause for a lot of happiness. When a couple is having trouble conceiving, infertility is usually the reason why there is a relationship strain between the two of them. Considering this, doesn't it make sense to learn a bit about infertility and the truth to all that is said about it so as to separate the wheat from the chafe?

To start with, it is often said that when there is an infertility issue, it is probably due to the lack of fertility of the woman rather than the man. However, this is pretty untrue. It has been found that both men and women are responsible for infertility almost equally. In fact, according to a study, in about a fifth of the cases of infertility, the reason for it was that both the man and the woman were not fertile.

Many people say that, if a woman wishes to have a baby, she should do so before she crosses the age of 35. This is true to some extent as the chances of a woman conceiving do fall to a significant extent after the age of 35. As a matter of fact, a woman can expect to reach the peak of her fertility while she is in her twenties, itself!

Without a shadow of doubt, having sex around the time of ovulation is the key to getting pregnant. However, it is believed by a large number of people that there is no chance of getting pregnant if sex is had too soon or too late after ovulation as sperms only live for a few hours after an intercourse. The truth is that the sperms have the ability to survive uptil 72 hours.

When planning to conceive, many women believe that for about a quarter of a year or three months after they stop making use of the birth control pill, they will not be able to get pregnant. The good news for them is that as soon as the pill is stopped, the levels of a woman's hormones return back to their pre-pill levels almost immediately and ovulation can be expected to occur at the time of their following cycle. In case you have a concern or query you can always consult an expert & get answers to your questions!
4954
people found this helpful
Shared 1 month ago • Featured Tip
Uterine fibroids are abnormal growth that manifests in the uterus of the woman. Hormones and a family history of the same are the usual causes listed for such a growth. As per many medical reports, about 70 to 80% women over the age of 50 years, experience such growths. The most common symptoms of the condition include heavy bleeding during the menstrual cycle or even at other times of the month, as well as severe pain in the abdomen.
Read on to know eight facts about these fibroids.
These fibroids may be caused by a family history of the same and is usually passed down by the mother. The other causes include excessive hormonal imbalance and changes as well as pregnancy and obesity.
Heavy urination is one of the most common symptoms of this condition, as the fibroids may press against the uterus and cause pressure in the area. Also, for those who have not reached menopause yet, this condition may also cause heavy and prolonged menstrual bleeding.
A Pelvic MRI scan is one of the most common ways of diagnosing the condition with the creation of images that will show any anomalies and growth in the uterus, ovaries and cervix.
Medication may be used in order to control and regulate the levels of hormone production and release. This can affect the fibroids by making them shrink eventually.
All fibroids do not point at the progression of cancer. If you have uterine fibroids, it does not mean that you have to have cancer. The symptoms may be similar and the condition is usually called uterine sarcoma. Usually, the diagnosis can only be done with the help of a sugary which will remove the growth and then study the same in the lab to find whether or not it is malignant. This process is known as a biopsy.
They are the most common reason behind undergoing a hysterectomy. Many women, the world over, have to go through a hysterectomy, which removes the uterus and even the ovaries in some cases. This usually happens when the uterine fibroids become too huge to handle and may give rise to a variety of risks and complications.
Pregnancy may become a difficulty if you happen to have uterine fibroids. While it is still possible to become pregnant and conceive naturally, many women face problems in doing so easily because these fibroids cause changes in the uterus when it comes to the shape and size of the same.
Many women do not experience any symptoms of the condition at all. In such cases, no treatment will be required. Yet, even in these cases, the doctor will recommend regular clinical check ups and observation in order to ensure that there are no complications.
1
person found this helpful
Shared 2 months ago • Featured Tip
A blood clot (also called a thrombosis) is a mass or clump of blood that forms when blood changes from a liquid to a solid.
The body normally makes blood clots to stop the bleeding after a scrape or cut. But sometimes blood clots can partly or completely block the flow of blood in a blood vessel, like a vein or artery. This can cause damage to body organs and even death.
Most women with blood clotting conditions have healthy pregnancies. But these conditions may cause problems for some pregnant women. In severe cases, they can cause death for both mom and baby. But testing and treatment can help save both you and your baby.
If you're pregnant or trying to get pregnant and have had problems with blood clots in the past, tell your health care provider at a preconception checkup (before pregnancy) or at your first prenatal care checkup. Also tell your provider if someone in your family (your parent or a brother or sister) has had problems with blood clots. This means the condition may run in your family.
What problems can blood clots cause during pregnancy?
If you have a blood clot or a kind of thrombophilia called antiphospholipid syndrome (also called APS), you may be more likely to have complications that can affect your health and your baby's health, including:
Blood clots in the placenta. The placenta grows in your uterus (womb) and supplies the baby with food and oxygen through the umbilical cord. A blood clot in the placenta can stop blood flow to your baby and harm your baby.
Heart attack. This usually happens when a blood clot blocks blood and oxygen flow to the heart. Without blood and oxygen, the heart can't pump blood well, and the affected heart muscle can die. A heart attack can lead to lasting heart damage or death.
Intauterine growth restriction (also called IUGR). This is when your baby grows poorly in the womb.
Miscarriage. A miscarriage is when a baby dies in the womb before 20 weeks of pregnancy.
Placental insufficiency. This is when the placenta doesn't work as well as it should so your baby gets less food and oxygen.
Preeclampsia. Preeclampsia is a condition that can happen after the 20th week of pregnancy or right after pregnancy. It's when a pregnant woman has high blood pressure and signs that some of her organs, like her kidneys and liver, may not be working properly. Some of these signs include having protein in the urine, changes in vision, and severe headache.
Premature birth. This is when your baby is born before 37 weeks of pregnancy.
Pulmonary embolism (also called PE). An embolism is a blood clot that moves from where it formed to another place in the body. When the clot moves to a lung, it's a PE. PE can cause low oxygen levels in your blood and damage your body organs. It's an emergency and a leading cause of death during pregnancy. Signs and symptoms of PE may include:
Stillbirth. This is when a baby dies in the womb after 20 weeks of pregnancy.
Stroke. This happens when a blood clot blocks a blood vessel that brings blood to the brain, or when a blood vessel in the brain bursts open. Pregnancy and childbirth cause strokes in about 8 in 100,000 women. Stroke can cause lasting damage to the body or death.
Thrombosis. This happens when a blood clot forms in a blood vessel and blocks blood flow. It most often happens in the deep veins of the legs but can be in other places of the body:
How are these conditions treated?
Your provider may use tests like ultrasound or magnetic resonance imaging (also called MRI) to find out if you have a blot clot or clotting conditions. Ultrasound uses sound waves and a computer screen to show a picture of your baby inside the womb. MRI is a medical test that makes a detailed picture of the inside of your body. These tests are painless and safe for you and your baby.
If you are pregnant and have a clotting condition, you may need to go for prenatal care checkups more often than women who don't have these blood clot conditions. At these visits, your provider checks your blood pressure and can use other tests, like blood tests, to monitor your health.
Your gynaecologist also checks your baby's health in the womb using tests like:
Ultrasound to check your baby's growth and development. She may use a special kind of ultrasound called Doppler to check your baby's blood flow in the umbilical artery, a blood vessel in the umbilical cord. The umbilical cord connects your baby to the placenta. It carries food and oxygen from the placenta to the baby.
Fetal heart rate monitoring (also called a nonstress test or NST). This test checks your baby's heart rate in the womb and sees how the heart rate changes when your baby moves. Your provider uses this test to make sure your baby's getting enough oxygen.
A blood clot occurs when your body sends cells, called platelets, to interrupt the stream of blood. Typically, this happens when you have a cut, to keep the damage from draining consistently. During pregnancy, your blood will probably cluster as a defense mechanism against losing an excess amount of blood during the process.

Signs and Symptoms
Women have a tendency to be more sensitive and risk-prone of potential difficulties while they are pregnant. Despite the fact that blood clots are far-fetched, there are a couple of signs that can demonstrate the possibility of a blood clot. These include:
Swelling or pain in one leg
Pain that increases when you walk
Veins that look bigger or more swollen than usual
Different components that can additionally raise your odds of growing profound vein related blood clots in pregnancy include:
Being thirty-five or older while pregnant
Pre-pregnancy blood clots outside of pregnancy
Being overweight
Having a cesarean conveyance (C-section).
However, there are certain solutions to every problem. In order to get rid of blood clots during pregnancy or prevent them from happening, these are the possible solutions:
Continue moving: In case that you are overweight and inactive, it will affect your blood-stream and increase your risk for profound vein clots in pregnancy. So, remain active and keep up a healthy weight. If you must be on bed rest because of a damage or inconvenience in your pregnancy, your specialist may endorse blood thinners as a careful step.
Get up during travel: Flying alone is a risk for clots; so pregnant women need to be very careful about that. In case that you need to fly, get up and move around consistently and do a lower leg exercise while you sit. Do a similar thing in case you go for a long journey or have to travel fast.
Wear pressure tights: Since they enhance the flow and lessen swelling in the legs, pressure tights can bring down your danger of profound clots in pregnancy.
Drink loads of water: Remaining hydrated during pregnancy forestalls clots by keeping the blood from getting too thick.
The reason pregnant women need to be aware of the connection amongst pregnancy and clot risks is that an untreated clot can possibly break free and go through the circulatory system. The fear is that it will move to the heart or lungs and cause a pneumonic embolism, which can lead to death.
4
people found this helpful
Asked for Male, 26 years old from Bangalore
Get a urine pregnancy test done and yes a little amount of white discharge is normal provided it does not cause any discomfort or itching.
2
people found this helpful
Asked for female, 26 years old from Junagadh
I actually don't understand why you were not able to breastfeed for 3 days For C-section feeding is usually started after 2to 4hours after surgery. Initially even if there is no milk the sticky liquid called colostrum is good for the baby. Secondly caberlin tablet is given to stop Breast milk and is never given if the mother has to feed baby.
1
person found this helpful
Shared 4 months ago • Featured Tip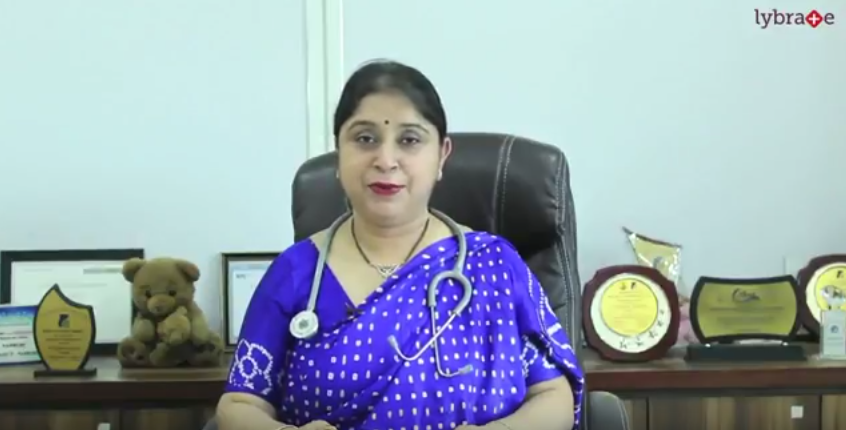 Hello friends,
Dr Jayanti, IBS consultant obstetrician and gynaecologist practicing at srishti fertility care centre and women's clinic Mumbai.
Today I will be talking on a very hot topic is sonography really needed in pregnancy whenever patients are advanced sonography they always have this fear is sonography harmful to my baby and doctor why are you advising so many sonography. So friends today I'll be clearing your doubts about sonography. Believe me sonography is a very safe investigation because in sonography only sound energy of sound waves called Ultrasonic waves are used and these are very harmless and patient have developed this fear about sonography because in ancient times sometimes pregnant patient is used to be advised to take an x-ray and the doctor is not sure whether there is enough space for the baby to come out during normal delivery.
So to assess that when there was no sonography sometimes a patient should be advised X-rays and X rays are harmful to the foetus but today we are not doing X-rays anymore we are using for sonography and sonography is very safe at any time of pregnancy for when should the first sonography be done lot of people have this may babies small small doctor why are you advising sonography at this stage so when is when should ideally with the first sonography done in pregnancy in the first sonography has to be done between 6 to 8 weeks.
Why you should not do it very early because we won't be able to see anything you should Ideally be done between 6 to 8 weeks and why should we do it so early first of all to confirm the pregnancy and for fetal wellbeing whether the baby is growing well and thirdly we need to see the Heartbeat of the baby I am seeing the habit of the baby is sheer bliss for us and IVF consultant and patience keep calling me experticaly saying that doctor why UPTU has come positive my pregnancy test has come positive so should we do a sonography. I always tell them to be patient weight for 6 to 8 weeks and then do a sonography to see the heartbeat other thing is weather the foetus is single or multiple whether it is only one baby or more than one baby.
The last but not the least to rule out ectopic pregnancy whether the pregnancy is growing inside the uterus which is normal or the pair pregnancy is growing outside the uterus so what happens if the pregnancy is going outside the uterus opos chef in the tubes because tubes is the commonest site for ectopic pregnancy week pregnancy in grows at a site other than the uterus it can cause a lot of complications and life threatening problem suppose it grows in the tube that you can rupture that can be a lot of bleeding the patient can go into shock so for all this things we need to do sonography at early stage between 6 to 8 weeks then when should be the next sonography be done the next sonography is should be done.
I really between 11 to 13 weeks we call it has the early anomaly scan what do you mean by Anomalous the various abnormality is which we can see at that stage of life so 11 to 13 weeks will be the early anomaly scan after that the patient needs to do sonography at 18 to 20 weeks of this is the late anomaly scan so what we do in this sonography is actually a special sonography takes a lot of time on the relations path because the patient needs to see all parts of the baby in the heart the spine the fingers and all these things to know whether the baby is normal or not and then the latest can select 26 to 28 weeks of 34-36 weeks for every time we do a solo graphy it is true in East sonography is it different parameters we don't be the same thing cause has the baby grows that a different things which need attention for Friends rest assured whenever you are doctor advice is sonography please get it done because it is actually a boon for a speak and diagnose so many things by doing sonography and help the mother and the baby to be healthy.
And wish you all a safe and Happy pregnancy thank you if you have any doubt about prgnancy you can contact me at lybrate.com
4661
people found this helpful
Shared 4 months ago • Featured Tip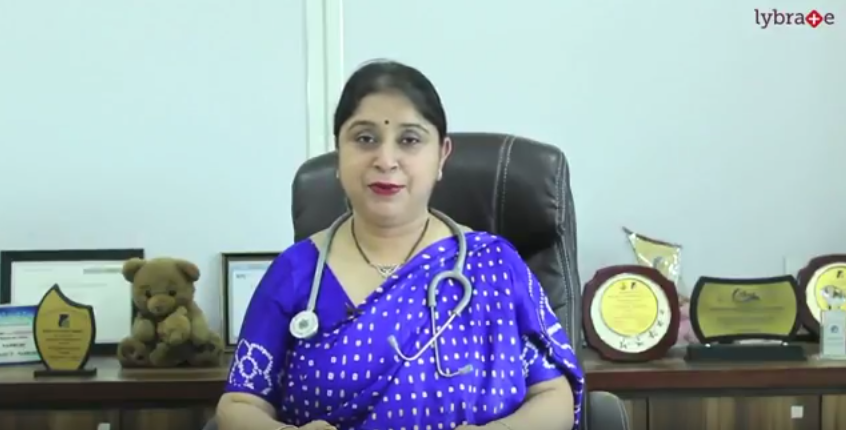 Hello friends,
I am doctor Jayanti. I was consultant obstetrician and gynaecologist practicing at Srushti fertility test centre and women's clinic Mumbai.
Today I will be talking about his true laparoscopy hysteroscopy is considered as the gold standard in the evaluation of infertility so what exactly is this hysteroscopy so it consists of two parts that is hysteroscopy and laparoscopy so you're still we introduce a Periscope instrument to the cervix of the mouth of the uterus to visualise the inside of the uterus the why is it so important many many of a patient sir ask me why is hysteroscopy should be really do it it's a major surgical procedure is it really necessary before we understand this let us just revise our knowledge of how conception occurs as you all know every month an egg 1 is released from the ovary and this it travels to the fallopian tube around the same time is intercourse takes place the sperms travel inside the uterus meet the egg inside the tube and form an embryo.
And finally embryo gets implanted inside the uterus suppose there is any problem with ovary with ovulation on with the transport in that you are in the uterus so this process of conception will not histoleproscopy precisely evaluates the reproductive system of the female hysteroscopy what we do if we introduce a Telescopic instrument with the cervix of the mouth of the uterus instrument his introduced inside the uterus we also study the cervix well because of some tremendous it is very tight of Stinos and even the sperms cannot pass through it so you are such a situation we dilate the cervix and then we go inside the uterus slowly and the first thing which we see inside the uterus is the opening of the tubes know the opening of the tubes.
How to be free of editions safe there any additional we can clear it around at the same time what is to see inside of the uterus we notice whether there is enough space because ultimately the baby is going to grow inside the uterus so we just observe whether than enough space for the baby to grow we observe the lining of the uterus and whether the cavity is normal whether there is a Submucous fibroid which is popping in a weather that is a symptom of whether there is a polyp a certain things cannot be visualised by ultrasonography so whenever we do hysteroscopy we get a lot of surprises and the beauty of the specifications you cannot read it was but you can also treat the condition at the same time this is often a company by another procedure called as laparoscopy.
So what we do in laparoscopy is we introduce a Telescopic instrument through the umbilicus through the abdomen to see the outside of the uterus so what do we say from the outside of the uterus we see the ovary the tubes the uterus and the other structures which are surrounding the uterus so what problems can occur wear that can be a cyst in the ovary or the ovaries may be very much and large in a Barclays spec PC OS for they may require drilling or the tubes or maybe some additions which are blocking the tubes are the tubes are getting kinked and some time so we free the tubes from the additions then we observe the uterus so whether the uterus has any tumor has fibroids whether It is a sub serious fibroid all these things we observe whether the uterus the shape of the uterus is normal because some women are born with an abnormal uterine shape so post of the time even this can be treated with laparoscopy.
We do a procedure called as laparoscopic chromotubation so what exactly this procedure be introduced a dye in the cervix and through the mouth of the uterus and we observe whether the die is coming out from both the surprise coming of really that means the cubes are open the patent and they can allow the passage of the site and the embryo suppose that is a block so this blocks can also be treated by hysteroscopy by a procedure called as hysteroscopy tubal cannulation so all these things can be observed in by doing a laparoscopy we can also see other diseases associated diseases like I already mentioned fibroids we can be bought diagnosed as well as we can remove fibroids.
Also then there are conditions for this endometriosis can be diagnosed only and only by laparoscopic photography will not diagnose endometriosis unless the patient has a huge ovarian endometriotic cyst this condition can be suspected what the ultimate diagnosis will only be by laparoscopy in our country that another disease causes genital tuberculosis so people think that tuberculosis only limited to the lungs and the richest known as pulmonary tuberculosis. Under which is known as pulmonary tuberculosis what happens if the patient has a lot of symptoms.
He feels Breathless he keeps popping that is loss of weight has an evening rise of temperature of slight fever all the time this condition can be very well diagnosed by a simple chest X rays especially the conditions genital tuberculosis condition cannot be detected by the actual confirm over diagnosis and in case the person has blocked you resist them will have to be created for a total period of 9 to 12 months so this is how laparoskopi helps us in diagnosing various condition now there are other conditions apart from infertility where leproscopy can we use like tubal patency have already mentioned and conditions like endometrosis or Pelvic conditions where the patient has undergone fewest surgery or there is Tuberculosis endometriosis.
So everything is all stuck together we can free all this structures that acute pelvic region such as ectopic pregnancy very important because it to the pregnancy is something that usually a pregnancy is inside the uterus ectopic means something away the pregnancy growth of an abnormal site and what is the economic side anything other than the uterus will be an abnormal side opposite to be pregnancy is it that you can diagnose it at the same time we can remove the ectopic pregnancy also an impact save the life of the patient then acute appendicitis can be made out salpingitis and inflammation of the fallopian tubes that also can be diagnosed that certain tumors can be taken out by leproscopy laparoscopic and helpful and helps us to even take out the cancerous growth from the uterus in short as of today almost all surgeries which can be done by the open Method can be done by histleproscopy the advantage here as have already told you we can diagnose and treat the condition at the same time it requires a very short Hospital Spain and patient need to spend the patient did not take prolong bedrest or anything you can get back to work very quickly.
So friends any questions about historical Scorpio laparoskopi gunec leproscopy you can always contact me at lybrate.com. Thank you.
5556
people found this helpful
View All Feed
Near By Clinics