About
It is important to us that you feel comfortable while visiting our office. To achieve this goal, we have staffed our office with caring people who will answer your questions and help you ...
...more
It is important to us that you feel comfortable while visiting our office. To achieve this goal, we have staffed our office with caring people who will answer your questions and help you understand your treatments.
More about Ruby Hospital
Ruby Hospital is known for housing experienced Endocrinologists. Dr. Kulin R Shah, a well-reputed Endocrinologist, practices in Mumbai. Visit this medical health centre for Endocrinologists recommended by 49 patients.
Timings
Location
109-110, First Floor, Laxmi Shopping Centre, Station Road, H D Marg, Opp Ghatkopar Railway Station, Below Nidan Sonography Centre, Ghatkopar West,
Ghatkopar West
Mumbai,
Maharashtra
-
400086

Get Directions
Videos (2)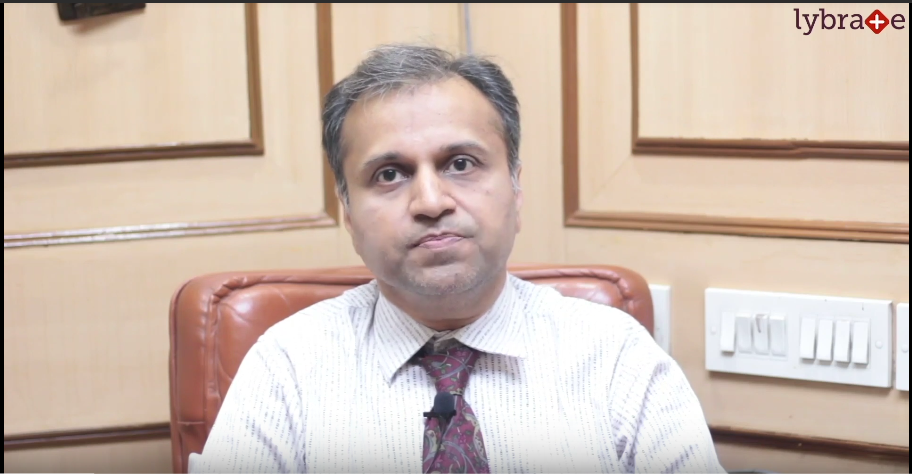 Hi,

I am Dr. Kulin R Shah, Endocrinologist. I see cases of diabetes, PCOS, thyroid, obesity, and osteoporosis. Today I will be talking on the thyroid. Just to brief about thyroid, let's start with the thyroid gland. It is a small endocrine gland which is situated in front of the neck and it produces thyroid hormone. This hormone is used by each and every cell of the body to carry out its function. There are 2 types of thyroid disorder which we encounter in day to day practice. One is hypo or slow functioning of the gland which is known as hypothyroidism and another is over-functioning which is called hyperthyroidism. So, daily routine it is mandatory to maintain balance for the thyroid gland.
Now, this kind of thyroid is increasing day by day in our daily practice. What is the reason for the increase in thyroid disorder? The first is the defective digestion encountering nowadays which leads to building up of toxins in the body. These toxins may attack the immunity or the weak gland and this is why this called the malfunction of the thyroid gland. The most common dysfunction we are seeing in the thyroid is hypothyroidism i.e. the low functioning of the thyroid gland. What are the symptoms of hypothyroidism? Basically, the low thyroid functioning causing the low metabolic activity of body leading to weight gain, delayed physical response, metal response, hair fall, and laziness. Women also have menstrual disturbances. How do we diagnose both the cases? On the basis of symptoms what we see, we ask the patient to go for a thyroid function test. So, the first test what we advise is the TSH level.
If the TSH level is slightly on the higher side or on the lower side, then probably we would ask the patient to get the part of the thyroid function test with T3 and T4 levels test. When TSH is on the higher side and T3 and 4 is on the lower side from the normal range then probably it is hypothyroidism. And when TSH is on the lower side and T3 and 4 is on the upper side then it can be hyperthyroidism. What are the symptoms of hyperthyroidism? Symptoms are exactly the opposite of hypothyroidism. Unexplained weight loss, anxiety, increased heartbeat which is palpitations, loose motions, hair fall, increased heat intolerance and in female absent periods. Now, if you find these symptoms, then you can visit a doctor who will advise you a thyroid function test. This test will reveal that which thyroid problem you have. there are 2 kinds of therapies which are available. For hypothyroidism, we supplement patients with thyroxin supplements. And for hyperthyroidism, we give supplements which block the thyroid conversion.
Thank You!
read more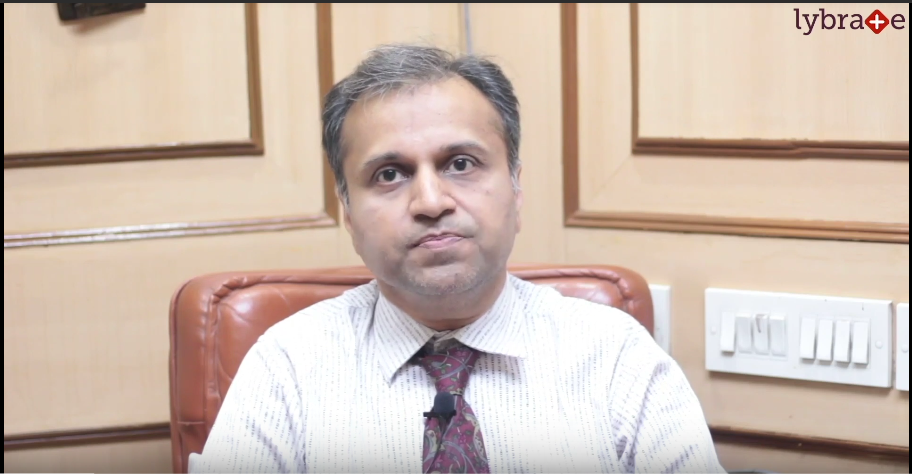 Hi,

I am Dr. Kulin R Shah, Endocrinologist. I see cases of diabetes, PCOS, thyroid, obesity, and osteoporosis. Today I will be talking on diabetes. Brief information. Now, what is diabetes? It is a disorder of the metabolism where the body produces little or no insulin or probably the insulin is not able to function well. There are 2 kinds of diabetes. Type 1 & 2. Type 1 diabetes is generally found in children. Now we also see this entity in adults. But most commonly it is found in children and here in type 1 diabetes, no insulin is produced by the pancreas. So, such kind of patients needs insulin for life long to control diabetes. Now the other is type 2 diabetes which is very common in our country. 95-97% of diabetes patients have type 2 diabetes. Here, there is the basic defect of insulin. Now, the basic defect is insulin resistance. What does this insulin resistance mean?
In this insulin is not able to carry out its normal function i.e. to transport the sugar from the blood in the cells. So, with that result, the blood sugar level keeps on rising. Now, why is this becoming very common in our country? 20 years ago this was not a grave situation. But now, the epidemic of diabetes is rising in our country. Mostly, because of the lifestyle which we are leading nowadays. Ths same phase was seen in the western countries probably in the 60s or 70s where the lifestyle changed into western lifestyle. So, more readily available food people don't want to eat at home. Most of us need package food. So, all these things are causing diabetes. Why is diabetes treatment very essential? Sugar which rises in the blood, if it is not used by the body or cells of the body, then it circulates in the blood and slowly starts converting into a poisonous substance. If sugar is not metabolized within 28 days then the complications start to begin.
Now the complication is blood flows everywhere in the body and complications occur in each and every cell of the body. The most notable complications are seen in the blood vessels, eyes, kidneys, nerves. Also, it is affecting the heart, brain and the liver. So, in nutshell, high sugar effects each and every organ of the body. That is why controlling sugar is very important. How do we go about controlling diabetes? First thing is to modify the lifestyle. Lifestyle changes mean altering the way of diet pattern and also doing some physical activities. It is very important to include natural products like vegetables, fruits in the diet and also to reduce the number of carbs and fats. Doing physical activity is a must because most of us are involved in a sedentary lifestyle. And we don't have any other activity rather sitting in the office. So, at least minimum of 45 mins exercises per day is a must.
Do brisk walk regularly. We have to avoid sugar, jaggery, honey, refined flour products. We need to have food which is high in fibre, vitamins, and minerals. Third thing is medicine. Thos whose sugar is not controlled with the lifestyle changes then medicines are required. Medicines can be of 2 types: medicines and injections. Type 2 diabetes can be controlled with the medicines for a few years until the insulin secretion in the body. Once the insulin secretion falls down, they might need to go for insulin injections. So, this was I was trying to explain about diabetes.
Thank you!
read more

Post Graduate Diploma in Diabetology (PGDD), MBBS
Endocrinologist
Book appointment and get ₹125 LybrateCash (Lybrate Wallet) after your visit
Services
Submit Feedback
Submit a review for Ruby Hospital
Your feedback matters!
Write a Review
Patient Review Highlights
"Professional"
4 reviews
"Prompt"
7 reviews
"Well-reasoned"
11 reviews
"Helped me impr..."
2 reviews
"Nurturing"
1 review
"Practical"
4 reviews
"Thorough"
4 reviews
"knowledgeable"
44 reviews
"Sensible"
5 reviews
"Caring"
10 reviews
"Very helpful"
57 reviews
"Saved my life"
3 reviews
"Inspiring"
4 reviews
Ruby Hospital Reviews
P Padma
Apr 2, 2019
I found the answers provided by the Dr. Kulin R Shah to be caring and very helpful. Thank u sir