About
Introduction Best Healthcare Brand Award - 2016 by Economic Times. Prettislim has ranked as Mumbai No. 1 Slimming Clinic by All India Times Hospitals & Clinics Survey. Prettislim Bag...
...more
Introduction Best Healthcare Brand Award - 2016 by Economic Times. Prettislim has ranked as Mumbai No. 1 Slimming Clinic by All India Times Hospitals & Clinics Survey. Prettislim Bags KAF's Business & Entertainment Global Award for Best Slimming Clinic in Mumbai PrettislimTM Clinic is a 10 Year Old, Slimming & Body shaping clinic, run by a team of qualified MBBS, MD Doctors, Dietitians, Physiotherapists & allied Health Professionals. PrettislimTM launched U-LipoTM, first time in India, few years back. Till date thousands of clients have been successfully treated through U-LipoTM. We have thousands of satisfied clients, from all strata of society, including doctors, lawyers, models, cine stars, celebrities ,government officers, politicians, corporate executives, professionals, housewives & students, who have given us 95% satisfaction ratings. Our highest number of satisfied clients, has made us The No.1 Slimming clinic in Mumbai. Our team is focused & committed for the R & D and treatment for Body Shaping, Figure Correction, Obesity & its related conditions. We have in-house R & D department comprising of Doctors, Physiotherapists, Dietitians & Counselors, for doing the research & development, on the technological advances & its suitability/ adaptability to the different subjects. All our treatment are launched after thorough research and trials. PrettislimTM is one of the very few clinics, where all the treatments are done by the Doctors and not by the unskilled technicians. We do not compromise on quality & safety of our clients. All our clients get a complimentary copy of the hugely popular book- Slimming Secrets- The little Book of Slimming. This book is a treasure house for our clients. It helps the clients to understand the concepts of Dietary, Behavioral, Hormonal, Slimming tools & Slimming Treatments. It also shares simple and easy methods to follow, that helps the clients to achieve their health goals like Slimming tips, Healthy Recipes, Motivating Success Stories of our Clients, apart from the " Food Diary", which is considered "The No.1 Slimming tool" worldwide. For the convenience of our clients, Slimming secrets is available in 4 languages ie English, Hindi, Marathi & Gujarati. Reading this Little Book cover to cover, is recommended to all our clients, for gaining in depth knowledge about Slimming & Fitness. We also have effective Client Management systems to effective use the various modes of communication for the benefit of our clients. We have developed robust feedback mechanism, for you to share your experiences with us. We also have tie-ups with leading brands for other fitness & nutrition products, with arrangements for home delivery, for the convenience of our clients. We believe in 360 degree approach for the benefit of our clients. Our experts not only work on the body through the latest technology available, but we also focus on lifestyle management, Medical examination, dietary advice, Mind-Body connection and much more. We also believe that there is always a scope of improvement. We constantly make endeavors to achieve the same objective, by ways of continuous training, monitoring, auditing of all our systems & procedures. Success of any slimming program also depends on client's cooperation, in following the instructions given by the dietitians/ doctors. Hence to become "Fit for Life", the first & foremost decision you have to take, is to "Take 100 % responsibility of your Slimming Program". Our experts will take all efforts to support you in your endeavor. We wish you Good luck & Success in your journey towards a Fit & Healthy body. We will be happy to have your feedback on your experience with PrettislimTM. Do share your experience / suggestions on info@prettislim.net. Also remember that Fitness is not a Destination, It is a Way of Life. Enrolling with PrettislimTM clinic is your first step towards your goal of achieving a fit & healthy body. We are sure that you shall adapt very well and enjoy the fruits of a healthy & fit body.
Timings
Location
401, 4th Floor, Landmark Platinum, S. V. Road, Behind National College Bus Stop, Bandra West
S V Road
Mumbai,
Maharashtra
-
400050

Get Directions
Photos (10)









View All Photos
Videos (3)
Amenities
Parking
Credit Card
Online Appointments
Reception
Doctor in Prettislim Clinic - Bandra West

MBBS, DFM, Diploma in Diet and Nutrition
Dietitian/Nutritionist
Book appointment and get ₹125 LybrateCash (Lybrate Wallet) after your visit
Specialities
Dietitian/Nutritionist
Expertly offers advice in dietetics, including recommendations on planned diets to patients
Services
Obesity Related Lung Diseases
Weight Management Counseling
PCOD/ PCOS Diet Counselling
Non-surgical face and body contouring
Weight Loss Diet Counseling
Obesity and other Lifestyle Disease Modifications
PCOD/ PCOS Diet Counselling
Weight loss diet counseling Obesity Treatment
Obesity Related Lung Diseases
Weight Management Counseling
PCOD/ PCOS Diet Counselling
Non-surgical face and body contouring
Weight Loss Diet Counseling
Weight Loss Diet Counseling
Angioplasty Stent Surgery
Treatment Of Foot Infection
Nutrition Assessment Service
Prevention of Blockage, Atherosclerosis & Heart At
Treatment of Chronic Fatigue
Network Hospital

105, First Floor, Samarth Vaibhav, Above ICICI Bank, Oshiwara, Lokhandwala, Andheri West

,

Mumbai
Get Directions
101, First Floor, Datta Dham Building, Dahanukar Wadi, Opp. Datta Mandir, Mahavir Nagar, Kandivali West

,

Mumbai
Get Directions
Patient Review Highlights
"Professional"
2 reviews
"Prompt"
2 reviews
"Well-reasoned"
1 review
"Practical"
2 reviews
"knowledgeable"
4 reviews
"Sensible"
1 review
"Caring"
1 review
"Very helpful"
3 reviews
"Saved my life"
1 review
"Inspiring"
3 reviews
Reviews
Akash
Jan 10, 2019
I visited prettislim in Nov 2017. I took session of 5 for trial basis. In this trial sessions I experienced unexpected and fast change within myself. I lost almost 38 cm fat from my tummy in just 5 sessions. Doctors and Dieticians are always present to help and answer ur queries. Clinic is well equipped. High quality hygiene is maintained.
Nikki
Dec 10, 2018
It was an very very good experience. I have lost overall 35 cm on my hips & I was so happy with my weight loss. I can get into my old clothes and my dietitian Saba was so very good with her regular phone calls. She kept on motivating me and the team here is also very very co-operating.
Sofiya Shaikh
Jan 7, 2019
Experience was pretty good, treatment facilities were amazing, perfectly mainted hygine, friendly staff and a very good dietician.I lost around 7-8 kgs, even though I was irregular, I would have lost more for sure if I were regular.
Bosco
Jan 14, 2019
I have visited prettyslim clinic and i join immideatly after consulting the doctor and dieticians and i feel great and i lost 22 cms and 4 kg. Weight in 4 sessions. Clinic is wonderfull and hygenic and everybody is efficiant.
Nikki
Dec 24, 2018
Dr. Puneet Nayak provides answers that are very helpful, knowledgeable, well-reasoned, caring and inspiring. Very good experience with the Prettislim. Thanks!
Feed
Shared 1 week ago • Featured Tip
When you want to lose weight, any dietician will tell you to exercise and monitor the food that you consume. You gain weight when you are consuming more calories than you are burning. Alcohol contains calories and so they need to be considered in your calculation of daily calorie intake.
Calorie content of some popular drinks
Here is a list of how many calories are present in some of your favourite drinks-
• 12 ounces of beer contain 150 calories
• 5 ounces of red wine contain 125 calories
• 5 ounces of white wine contain 121 calories
• 1.5 ounces of gin, vodka or rum contain 100 calories
• 4 ounces of champagne contain 85 calories
Influence of alcohol on your body
Moderate drinking refers to just one drink for women and two for men. More than four or five drinks a day qualifies as binge drinking. Your bloodstream picks up the alcohol and sends it to all parts of the body. That is why the ill effects of binging on alcohol manifest as problems spread out all over the body. However, the most noticeable effect is an increase in body weight.
Why does alcohol lead to an increase in body weight?
Alcohol in itself contains a lot of calories. But what makes a drink even more harmful for your body is the amount of sugar and additives that are present in it. Alcohol's calories are empty i.e. they have no nutritional values but they lead to weight gain. Multiple pieces of research have shown that if you are a heavy drinker, you have 41% higher chances of being overweight than people who abstain from drinking.
• Alcohol also stimulates hunger, which means you feel hungrier when you consume alcohol. Therefore, you eat more and that affects the body's inhibitors. You will crave for food you will not pause to wonder if the food you are consuming is healthy or not. Moreover, people always consume snacks with alcohol. None of these snacks is healthy for you and can make you gain weight.
• When you drink too much, it impairs the function of your liver. Your liver is responsible for processing alcohol. Therefore, your body cannot metabolize the alcohol and fats begin to accumulate.
• Yet another reason why alcohol can lead to weight gain is that it affects the function of the central nervous system. So all the mechanisms of your body slow down, including your metabolism. When metabolism is slow, you tend to pile on the kilos.
Alcohol in moderation has benefits but when you consume too much of it, your body is affected and the first sign is a rapid increase in weight. Rapid weight gain can again lead to a number of health conditions like obesity, diabetes, cardiovascular disorders, etc. Therefore, it is highly recommended that you avoid excessive consumption of alcohol and only stick to a glass or two twice a week.
5987
people found this helpful
Shared 2 weeks ago • Featured Tip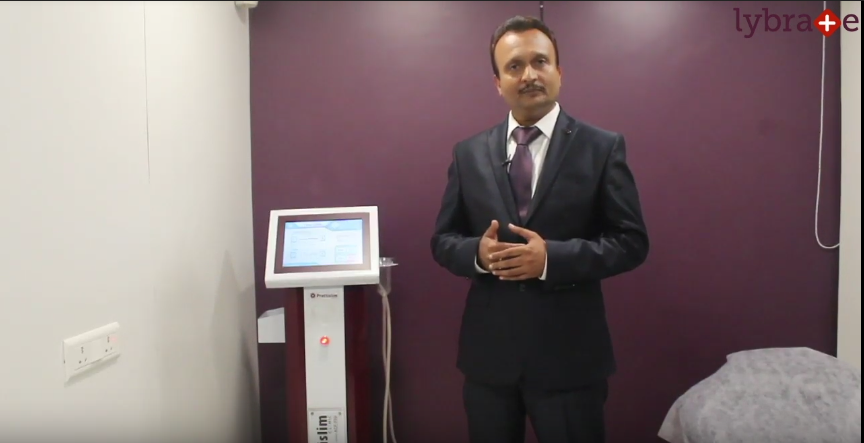 Take New year resolution to get fit, slim. Prettislim Clinic CMD gives you small and easy tips on how to get fit and remain fit. Being slim, trim & healthy today is not easy. Improper diets, sedentary lifestyles, pregnancy, and little time to exercise are a few reasons for the fat to pile on. Reducing accumulated fat is extremely difficult. One needs a simple, effective and healthy method to do so. Prettislim launched 4-in-1 U-Lipo, the first time in India, to address this need. 4-in-1 U-Lipo is an intelligent alternative to surgical liposuction. A new way to reduce unwanted fat from the body & to achieve Circumference reduction or cm reduction. It is a great tool for Body Contouring & Body shaping, without undergoing Surgery.
5569
people found this helpful
Shared 2 weeks ago • Featured Tip
In the upcoming year, all of us want to put our best foot forward and ensure a happy and healthy life. We want a new thinner, healthier, more energetic and flexible body next year. We also want to get back to our few years old skinny jeans. So, what are the new year resolutions for 2019 that will up our health quotient substantially?
Read on for the five hottest dietary changes to take care of your health:
Eat more Omega-3 fatty acids: Omega-3 fatty acid is good for the heart. You can get Omega-3 by eating walnuts, fish and flax seeds. Omega-3 is also good for getting help with PMS and menopause symptoms.
Pile up on veggies: Daily recommended intake of veggies is three servings or more. How many of us reach this target? And then we complain of vitamin and mineral deficiencies. Veggies are our source for many important vitamins. So to tackle fatigue, muscle pains, low sex drive and vision problems, you can consciously eat more veggies in the new year.
Fibre is key to health: Fibre found in veggies, fruits and whole grains is crucial for the health of the gut. Remember the adage that all diseases begin from the gut, so make fibre a part of your daily diet. Getting enough fibre will also prevent cardiovascular disease, type 2 diabetes and a number of cancers. It will also help you slim down. Remember that the recommended daily intake of fibre is 21 to 38 grams.
Cut down on meat: This will be of great help to your heart because you will be eliminating a huge source of saturated fats which increases LDL that causes obstructions in heart arteries. Go for more tofu, soya and white meat.
Treat sugar as enemy no.1: We all eat too much sugar. In fact, scientists are calling sugar as the most potent drug of the 21st century and with good reason. Health hazards of excess sugar consumption include excess weight gain, abdominal obesity, elevated triglycerides etc. Sugar also increases inflammation in the body and this is the cause of a number of deadly diseases. One sure-fire way to cut down on sugars is to stop eating out of packets. Yes, processed foods contain a lot of hidden sugars and fats. Nixing processed foods will up your health quotient naturally.
Start a food journal to keep track of what you eat and also convince your friends and family to join in your healthy New Year plans. This way, you will have a support system in place to keep you motivated and on the go.
5272
people found this helpful
Shared 1 month ago • Featured Tip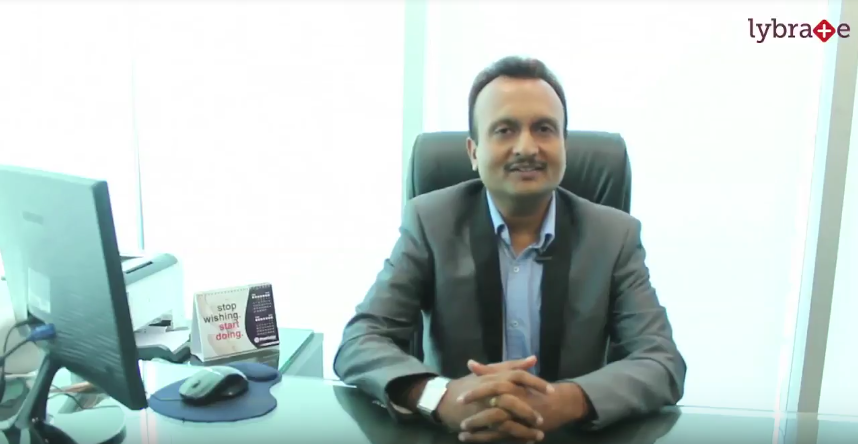 While planning a vacation,one should be extra cautious of maintaining their weight and staying fit . While on holiday , few simple things can be used to maintain yourself. This includes avoiding to choose meal plan as one tends to overeat as its already paid ; carry some healthy snacks to avoid local unhealthy food ; try physical activities like walking and trekking. Moreover one should use in-house facilities like gymnasium and pools to stay healthy and fit.
5215
people found this helpful
HI lybrate-user, Hair fall increases in Winters Start eating 8 almonds daily. Also, you should apply a mixture of oils every 10 days.
1
person found this helpful
View All Feed