About
Our goal is to offer our patients, and all our community the most affordable, trustworthy and professional service to ensure your best health.
...more
Our goal is to offer our patients, and all our community the most affordable, trustworthy and professional service to ensure your best health.
More about Pain Clinic ACI
Pain Clinic ACI is known for housing experienced Pain Management Specialists. Dr. Sidharth Verma, a well-reputed Pain Management Specialist, practices in Mumbai. Visit this medical health centre for Pain Management Specialists recommended by 82 patients.
Timings
Location
Off Easter Express Highway, Behind Everard Nagar, Somaiya Ayurvihar, Sion(East)
Sion
Mumbai,
Maharashtra
-
400022

Get Directions
Photos (1)

Videos (10)
View All Videos
Doctor in Pain Clinic ACI

MBBS, MD - Anaesthesiology, DNB Anaesthesiology, PDCC - Pain Management
Pain Management Specialist
Book appointment and get ₹125 LybrateCash (Lybrate Wallet) after your visit
Services
Submit Feedback
Submit a review for Pain Clinic ACI
Your feedback matters!
Write a Review
Patient Review Highlights
"Prompt"
1 review
"Helped me impr..."
2 reviews
"Practical"
1 review
"Thorough"
1 review
"Caring"
3 reviews
"Very helpful"
1 review
Feed

MBBS, MD - Anaesthesiology, DNB Anaesthesiology, PDCC - Pain Management
Pain Management Specialist, Mumbai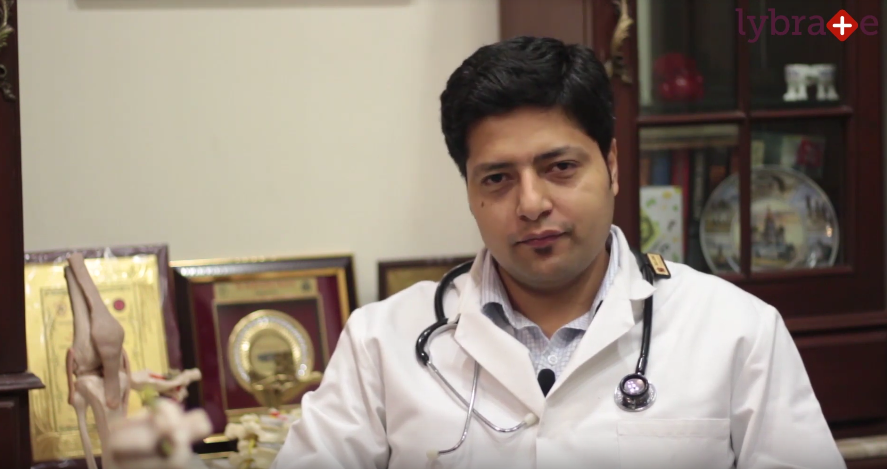 Cooled radiofrequency ablation is a minimally invasive neuroablative technique used in the treatment of various pain syndromes. Even though RF has been used for some time in cardiac electrophysiology and tumor ablation, its use in the treatment of pain is recent. The mechanism of pain relief from RF application is analogous to conventional thermal radiofrequency application - a thermal lesion is created, by applying radiofrequency energy through an electrode placed in the vicinity of the target neural structure, with the aims of interrupting the afferent nociceptive pathways.
4077
people found this helpful

MBBS, MD - Anaesthesiology, DNB Anaesthesiology, PDCC - Pain Management
Pain Management Specialist, Mumbai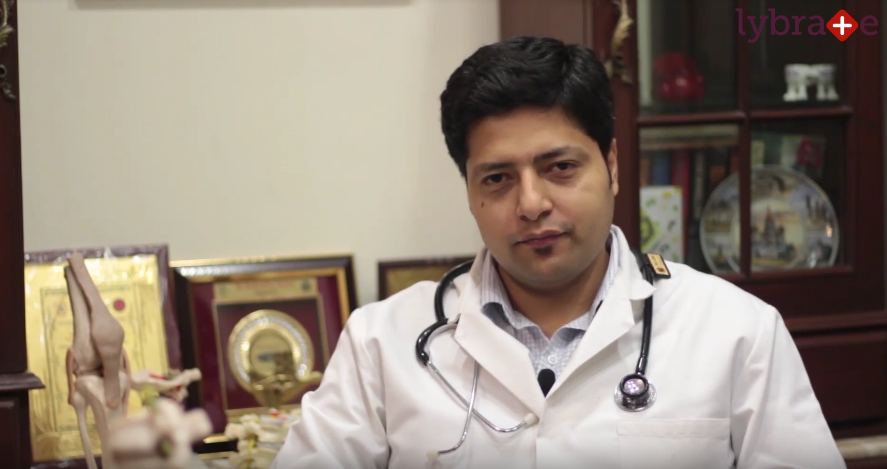 Myofascial pain syndrome is thought to be a form of muscle pain that may result from a single trauma to a muscle or from repetitive minor trauma over time. There are no laboratory, radiographic or other diagnostic tests to prove the diagnosis of myofascial pain syndrome so it is considered a "subjective" diagnosis.
3970
people found this helpful

MBBS, MD - Anaesthesiology, DNB Anaesthesiology, PDCC - Pain Management
Pain Management Specialist, Mumbai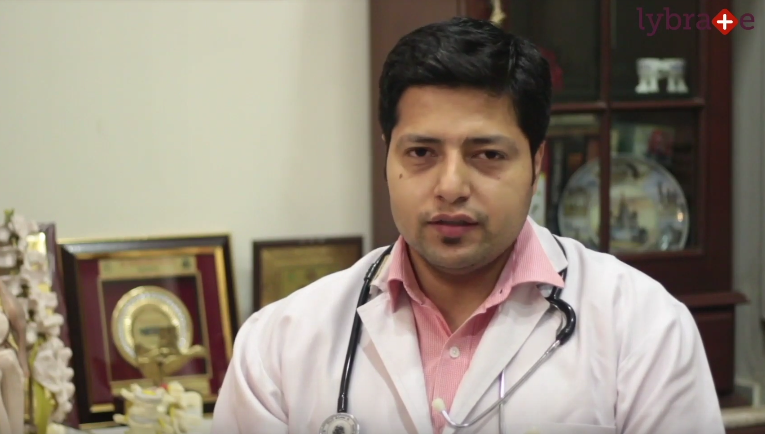 The spine plays a very crucial role, both from a person's movement and sensation point of view. It carries the nervous supply for a lot of internal organs and the lower body. By virtue of its structure, it also helps in movement through the disks. Due to various reasons, spinal injury is common, causing pain along the back, lower extremities, neck etc.
4292
people found this helpful

MBBS, MD - Anaesthesiology, DNB Anaesthesiology, PDCC - Pain Management
Pain Management Specialist, Mumbai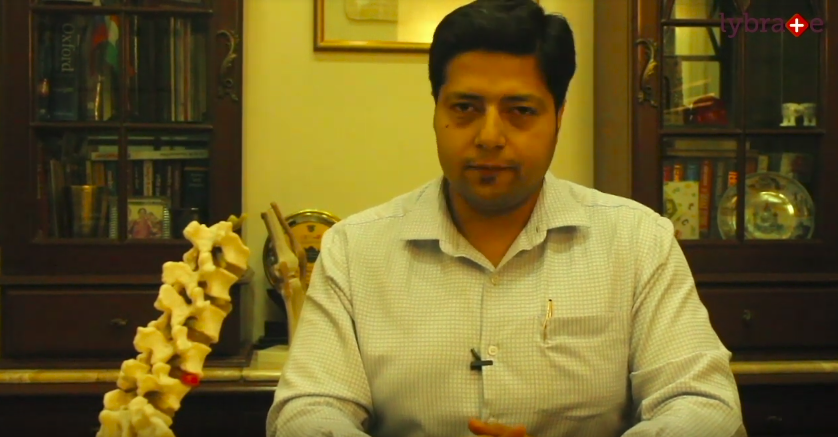 Hi,
I am Dr. Sidharth Verma, Pain Management Specialist. Today I will talk about trigeminal neuralgia. It is also known as the suicide disease. In this patient experience the facial pain. it may also effect inside the mouth. It is important to treat the cause first. It may be the tumor, myeloma. It is rare disease. Patient experience sharp shooting, electric pain. It can also cause pain while touching the skin. The diagnosis is entirely clinical. The treatment is done pharmacological and interventionally also. In this problem few of the drugs cannot be continued for very long as they have certain side-effects. We give the treatment with radiofrequency ablation and balloon compression. This gives the excellent results. Once their are located then we give the radiofrequency current.
This relief is usually long lasting. In some cases their maybe relapse. It may also occur due to the inherent excitement of the nerve. Balloon compression often used at the time of first trigeminal nerves. This is used for the patients who have the major pain around the eyes or on the forehead. There are some side-effects of the procedure which are minor. This include minor bleeding, infection. There are some surgical options also and this can be better described by a neurosurgeon. This is day care procedure. Patient will be discharged on the same or the next day. If you are suffering with any facial pain, please contact us through Lybrate.
Thank You.
4615
people found this helpful

MBBS, MD - Anaesthesiology, DNB Anaesthesiology, PDCC - Pain Management
Pain Management Specialist, Mumbai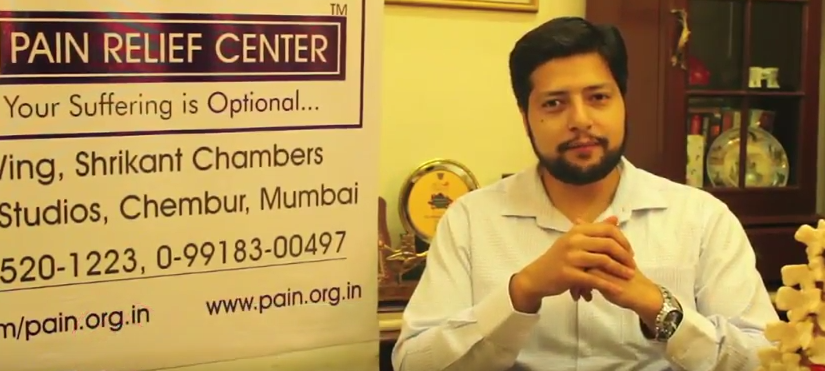 Hi,
I am Dr Siddharth Verma and welcome to this video. Today's topic is, how to avoid a spine surgery? So, you have been suffering from some kind of back pain, some injury or maybe the mixture of both. Maybe you didn't have anything but you still are undergoing a spine surgery. So don't worry, we are here to help you. Prevention is always better than cure, so you must stay fit. Most of the back injuries, strains and sprains occur because the person is not very flexible.
It might create big trouble for the back. This can also lead to a strain. Repetitive strain can lead to various issues with your back which can be as trivial as a myofascial syndrome, in which your muscles are affected or as severe as a disc herniation.In this video, we will concentrate on how to avoid this. So the first step is prevention which you can achieve by staying fit, by controlling your weight, by physical activities and by following the correct technique of lifting weights. This is the first step. Now the second step is early treatment. So if you know that you have been suffering from a backache but if the back pain is persisting over a week or two, then don't ignore and don't think. Immediately go and seek treatment from spine and pain specialist and talk to him about your problem and I am sure he will be able to sort it out. Now, the next step supposing you didn't pay heed to what your doctor said, you will continue to gain weight you continue to be lumber, resulting in the same kind of pain.
You will have this kind of pain and now the problem will increase. You go to a doctor one fine day and he suggests an MRI and there is a big bulging disc and it is compressing on your nerves and now your doctor says you need a surgery. So can you avoid the surgery? In many cases, yes you can and in many cases, you cannot. So, when you can and when you cannot, it depends on the opinion of your treating surgeon and your spine and pain specialist. There is some movement which is happening while you flex or extend your back. So, if this is not there then in most cases you can avoid an open surgery and how it can be done, it can be done with as trivial a procedure and as transforaminal neuroplasty procedure.
Number 2, nowadays we have a very nice procedure which is known as endoscopic foraminoscopy or foraminoplasty or endoscopic discectomy. This is a very noble procedure which is done by the spine and pain specialist and in this procedure we just give a small neck of the size of maybe smaller than a centimetre also. Then we reached this foramen from where this nerve comes out and we actually put in a camera through this small hollow tube, which is of the size of this pen, which is very hollow. The patient stays awake under local anaesthesia and doesn't feel any pain till the point. This hollow canal touches his nerves on his sensitive nerve fibre. Then we put our camera inside the foramen and we see the nerves, we see the disc and we take this material which is compressing on these nerves, we clean it, we wash it.We see very small tissue, we see these tissues under a big TV. So we can very accurately take out the tissues which are causing this compression and help you get relief from your pain. So need not go for any open surgery in these cases because in these cases we can help you by involving in this percutaneous procedure which is way less invasive than a surgery.
The main difference is that you don't get any general anaesthesia. You can walk on the same day of the procedure, you can go to the washroom, stay in a hospital for a couple of days, get a discharged and you can resume your active life in maybe 4-5 days or so. You will be given some precautions but more or less, your mobile, you don't have any loss of work hours and you can be very productive. Now another reason why people come to us is not to avoid the first surgery but how to avoid this second surgery? Because many of the patients have already undergone under 1 surgery and this still have this kind of pain which is left and the treating doctor has suggested them another surgery. Now they don't want to undergo a second surgery. In those cases, many of them provide there is no instability of these bony spines. We can help them with these procedures. If you want to know more you can also visit me on my Lybrate website which is www.lybrate.com/doctor/siddharthverma.
Thank you for watching, have a good day.
3734
people found this helpful

MBBS, MD - Anaesthesiology, DNB Anaesthesiology, PDCC - Pain Management
Pain Management Specialist, Mumbai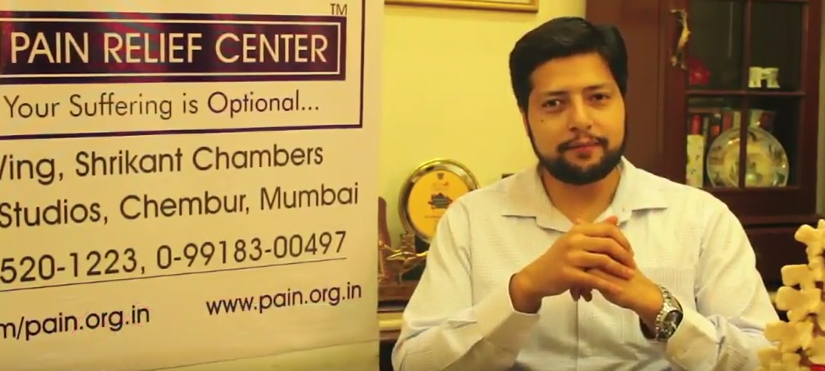 Hi!
So in this video I will be speaking about post-surgical pain management. Welcome to another set of educational video. So what is post-surgical pain? It is any kind of pain happens after surgery. Usually it is limited to few hours after surgery or may be a few days. But problem occurs when it continues for more than 2 months when it is known as chronic post-surgical pain or CPSP. So now what to do with this pain? Don't worry because we international spinal pain are here to help you. So what we actually do is we take care of the patients who are suffering from chronic post-surgical pain. So how common is this chronic post-surgical pain? It is very common. In around the one study found that in around 20-30% of the patients this pain persist beyond 2 months. Yes in such a large number of patients they have this kind of pain. So what is the possible cause? There are many possible causes many theories and there are some which can be minimize some which cannot be minimize e.g. no matter what you do in patients who have undergone thoracotomy i.e. their thoracic cage or their chest has been cut the incidence is very high it is as high as 40-50%. Then almost every 5 patients out of 10 will have this kind of pain. So what can we do to manage this kind of pain and what can we do to prevent this kind of pain? Apparently there are many things which we can do and to manage these kind of pain you have to consult if it occurs you need to consult spinal pain specialist who can help you with this kind of pain. To prevent it you need to talk to your anesthesiologist and your surgeon. So that they can help you and take the best precautions so that they can prevent this kind of pain. So now what happens if you already develop this kind of pain? So when you go to spinal pain specialist so what he does actually is examine the possible cause of this kind of pain. Obviously you have already gone to your surgeon and there is no surgical cause which can be found which is a very definition of this pain because it is non-surgical cause related pain. So the pain is still persisted but the disease has healed the wounds have healed but the patient is still having pain or you still have having pain. So in these cases often there is something which is known as neuropathic pain which has sat in that means your body is everything is perfectly fine but the nervous system either the nerves which carries pain sensations or the brain which perceives this brain sensation has a problem. So now what to do with this type of problem? First we need to identify what is the possible problem and then we need to treat this cause. If the nerves are the causative factor then there are various techniques like radio frequency modulation, stimulation or the dorsal root ganglion stimulation. We can use various techniques to help you and to help these nerves carry proper sensations. Okay! Or the second possible cause is if your brain is responsible in that case we have many drugs which are available which act on the brain and reduce or eliminate these kind of sensations. So if you have undergone any type of surgery and 2 months have passed and your doctor says that you still have pain but there is no disease you have cure out of your disease and you are feeling that you are still have pain so don't ignore it and don't get distress don't get you can say depress. Just visit spinal pain specialist or and evasion pain physician and I'm sure your pain will be sorted.
Thank you for watching this video and you can also visit my Lybrate website on www.lybrate.com/doctor/sidharthverma. Thank you!
3166
people found this helpful

MBBS, MD - Anaesthesiology, DNB Anaesthesiology, PDCC - Pain Management
Pain Management Specialist, Mumbai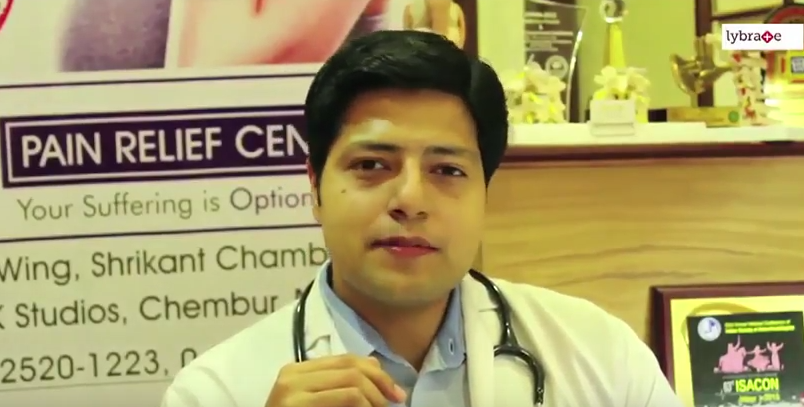 Hi,
I'm Dr. Sidharth Verma and I will tell you in this video, about back pain and what to do if you have back pain. So, the back pain is fairly common and it affects most of us at some point in our lifetime. So, if it starts having pain in your back. By back, I mean upper, middle, or lower back. what would you do? If you have a pain for 2 to 3 months, then you did not go to the doctor immediately, you can also follow some simple steps and this can help you in getting relief from the back pain. These steps are first of all you should analyze whether have had any injury. Because injury means that there must be some sprain or strain or maybe some ligament tear or which has resulted in this pain because is a protective mechanism of the body. So, a body is trying to tell you there is something wrong somewhere so you have to pay attention to it. If you have a short-lived pain with the injury then I strongly recommend that you should go to a doctor and get yourself examined.
This is especially true if you're having other symptoms also like you are having some tingling or numbness or weakness or maybe some urine disturbances or maybe some other symptoms like severe pain which is intolerable. However if there is no history of injury and you are having a back pain which you think may be due to some stress or some strenuous exercise or you are not sure of due to what reason it's happening then you may follow the steps which I will tell you and you can have a good amount of relief from your back pain. So, The first step is, we make a great mistake of resting as soon as we have back pain, so, by resting, I mean that we will often call our office and tell Okay I am not coming for 5, 7 days and maybe I will not even drive, not move. So, we immobilize ourselves but however this is not required in most of the cases as if the pain is muscular, it is likely to even worse by your immobilization or you're giving a total rest to your back. So what to do if not to do a complete resting? So the first and foremost thing which you need to do is to correct your posture or your activity which has led to this back pain. So You can start by analyzing your daily posture, you can start with analyzing with our daily work, you can start by analyzing your diet if you are overweight you can start by analyzing your weight and then you can probably have a relief from this bask pain as well as preventing the worsening of your symptoms. Another possible thing which you can do or try at your home is and it's very simple, you can improve your sleeping bed or where you sleep in the night. Often, I have seen patients that, they sleep on greatly cushioned bed and as soon as they lie down the mattress just compresses and they fell very fluffy and very nice, but it is not good for your back.your mattress should be hard enough, so, that it is now easily compressed and when you lie down on it. You can easily lie on it comfortably but it should not be very compressible.
This is important because you lie down your body and your mattress should be able to maintain the normal curves. Your back has normal curves so if you can maintain them while you are lying down you will be good and fine. Another common thing which you can do is to increase your water intake. If you are having a less water intake, then, you are dehydrated. You have more chances of worsening your back pain. Now come to some common painkillers which usually people take in their homes or in their offices or their workplaces if they have this back pain. These painkillers are drugs which actually meant to give you short-term relief from your pain and they should not be taken for a prolonged period of time without medical advice. Although they are available over the counter, that means they are available to you without a prescription but you should better avoid them because excessive use may lead to harm and this may affect your systems like the renal systems and that is the kidneys or the hepatic system. So, what kind of painkillers can you possibly take? You can start with the paracetamol or crocin and the dose should be 650mg once a day. The role of this paracetamol is now very questionable and some people have advised that since it will not help in the long run. So, it should be better avoided. Another common drug which people take is are some sprays which consist of a drug known as declo-finnick the common brands names are Bellini, dr.gel, or dynapower, so, they actually defuse through your muscles or through your skin and then they reach your muscles and the surrounding tissues and they help to decrease the inflammation and help you relief from your pain. Another thing which you can try is if there is a strain or sprain or something. In acute condition like if you had an injury today and then you can apply cold on the region and if you had this problem say 3,4 days then you can try applying heat and this helps you to recover and there are certain things which you should take care of these things are there then you should immediately seek medical advice. These things are also known as red flags, so if you are having back pain and you are having any of these things then you should go immediately to the doctor. These include a fever and neck rigidity, that is stiffness in your neck muscle, any nausea, vomiting, any weakness in your lower limbs or any part of the body. If there is any urinary symptom or bladders symptoms we also call it and as well as any difficulty in passing the stools so if you if there is any seizure that is if the patients are having seizures then also you should immediately try and visit the nearest doctor. Now if you don't do that then there are chances that the condition will increase and it will result in maybe increased damage over a period of time. To know more you can visit library website on www.lybrate.com/dr.sidharthverma, and you can also visit my website at pain.org.in. Thank you.
3216
people found this helpful

MBBS, MD - Anaesthesiology, DNB Anaesthesiology, PDCC - Pain Management
Pain Management Specialist, Mumbai
If you are suffering from back pain, you should know that the tiniest of movements can trigger the same. Back pain may occur due to several factors or reasons and it hampers your daily activities and standards of life to a great extent. However, you need to become active instead of being immobile for relieving back pain. There are several exercises which help in strengthening your back muscles and performing these on a regular basis will provide you relief from back pain drastically. Here are 6 common exercises which you should carry out:
1. Pelvic tilt: You have to lie on your back and keep your knees bend, but touching. Your feet should stay flat on the floor. By flattening your lower back against the wall and tilting your pelvis downwards, you must maintain the position for 20 to 40 seconds. Meanwhile, you must breathe slowly and deeply and then release. This stretch requires small movements for reducing tension, thereby easing your back pain.
2. Lumbar stretch: You need to sit on a chair, roll your head, chest, neck and lower back forward till your head gets between the knees. Hold the position and take deep breaths. Slowly, get back to the sitting position. Repeat this twice.
3. Cat position: You have to kneel on your fours and keep the knees and hip width separate. Keep the stomach muscles tense, arch your back like a cat does and maintain the position for five seconds. Repeat this and then allow your stomach to drop towards the floor direction and hold it for five seconds again.
4. Curl ups: For this exercise, you should lie on your back with the knees bent and your feet kept flat on the floor. Placing your hands behind the head will make the stomach muscles tense. Then, lift your shoulders, head and upper back from the floor. Do this around 10 times. This is ideal for strengthening your back.
5. Dry swimming: Begin by lying on your stomach, keeping a rolled-up towel under your belly for support. By tightening your buttocks, raise one arm and the opposite leg simultaneously. Switch your arms and legs and perform this for about two minutes.
6. Leg lift: For leg lifts, you should lie on your back with the knees kept bend and the feet kept flat on the floor. You have to press your lower back to the floor and straighten a leg with the knees aligned. After bending your leg, return to the starting position and repeat the exercise on the other side.
7. Cobra stretch: The cobra stretch is another ideal movement for stretching your tight abdominal muscles and lower back. You need to lie on your stomach with your legs extended and your palms planted on the sides of your head. If you wish to discuss about any specific problem, you can consult a Pain Management Specialist.
4424
people found this helpful

MBBS, MD - Anaesthesiology, DNB Anaesthesiology, PDCC - Pain Management
Pain Management Specialist, Mumbai
Your hip plays a very crucial role in the proper functioning of your body. It bears the weight of the entire upper body and also supports your back to maintain balance. The hip joint is a ball and socket joint that connects the pelvic region to the thighs. Some sort of injury on the hip joint/bones or a disease can cause pain in the hips. Also, women are more likely to suffer pain in the hips than men.

Here are some common causative factors of hip pain in women:

1. Arthritis - One of the most common causes of hip pain in women is Arthritis. As women grow older, the risk of suffering from arthritis increases. The ball and socket joint of the hip gradually degenerates with age. This wear and tear of the joint causes swelling and stiffness which results in pain.

2. Obesity - Excessive body weight results in excessive pressure on the hip joint. Due to the development of excessive pressure on the joint, an obese/overweight woman may experience pain on the hip joint.

3. Osteoporosis -
Mostly found in older women, osteoporosis is a condition in which the density of the bones reduces. As a result of which, the hip joint becomes weak and is unable to withstand the weight of the entire upper body and gives rise to extreme pain.
4. Bursitis -
A sac-like structure cushioning the muscles and bones around the hip joints, filled with some sort of fluid is known as bursae. The inflammation of bursae is a condition called bursitis, which results in extreme pain in the hip joint.
5. Gynecological issues -
Pregnancy
leads to excessive pressure on the hip joint due to weight gain and growth of the lining of the uterus, resulting in pelvic tenderness. Both of these factors induce a feeling of pain in the hip joint in a
pregnant
woman. If you wish to discuss about any specific problem, you can consult a
Pain Management Specialist
.
4039
people found this helpful

MBBS, MD - Anaesthesiology, DNB Anaesthesiology, PDCC - Pain Management
Pain Management Specialist, Mumbai
Whether you're old or young, male or female, having a backache can be a real pain! A number of factors ranging from osteoarthritis to muscle strains can be attributed to back pains. No matter what the cause of a backache, a combination of core strengthening exercises, activity, and physical therapy can help lessen the pain.
A backache can be caused by something as simple as bending the wrong way. Hence, the first step towards dealing with a backache is to pay attention to daily movements. If you have to lift something heavy off the floor, bend your knees and let the weight of your load fall on your legs instead of it falling on your back. Here is more on how you can fight back pain with a bit of effort:
1. Light exercises
Simple, light exercises are the most effective ways of dealing with back pain. The key to exercising your back is moderation and knowing your limits.
2. Brisk walk and yoga
Regular brisk walks and yoga exercises that strengthen and stretch back muscles are effective ways to reduce and prevent back pain.
3. Right posture
Exercise can also help reduce excess weight that in turn helps reduce backaches. Slouching not only causes a hunch back but also aggravates back aches. Hence, maintain a right posture to take the pressure off nerves and lower back pain.
4. Proper posture while sleeping
A good night's sleep can also help soothe inflamed back joints and repair strained muscles. Pay attention to your mattress and ensure that your back is flat when you lie on it. Sleeping on your side can also help deal with the back pain. Consider resting your neck on a pillow, to keep your spine aligned while you sleep.
5. Hot & cold therapy
Experiment with hot and cold therapy before picking one of them to deal with your back pain. While applying ice packs on your back can help reduce inflammations, hot packs work better to reduce cramps and muscle spasms. Whether you use a hot pack or a cold pack, do not leave it on for more than 20 minutes.
6. Natural supplements
Natural supplements such as flaxseed oil, calcium, magnesium and Vitamin C are helpful when dealing with back pains.
For short-term relief, you could also try over the counter pain relievers. However, do not let this become a long-term habit, as your body could get dependent on it. Other potential side effects could include stomach and liver problems. Hence, if your backache does not subside on its own, it is best to consult a doctor before treating it yourself.
4144
people found this helpful
View All Feed