About
Our medical care facility offers treatments from the best doctors in the field of Homeopath . By combining excellent care with a state-of-the-art facility we strive to provide you with q...
...more
Our medical care facility offers treatments from the best doctors in the field of Homeopath . By combining excellent care with a state-of-the-art facility we strive to provide you with quality health care. We thank you for your interest in our services and the trust you have placed in us.
More about NAVJEEVAN CLINIC
NAVJEEVAN CLINIC is known for housing experienced Homeopaths. Dr. Hemant Nandu, a well-reputed Homeopath, practices in Mumbai. Visit this medical health centre for Homeopaths recommended by 68 patients.
Timings
MON-SAT
10:00 AM - 01:00 PM
05:00 PM - 09:00 PM
Location
20,Leela-Nivas,L.N. Rd, Matunga
Matunga
Mumbai,
Maharashtra
-
400019

Get Directions
Doctor in NAVJEEVAN CLINIC

10:00 AM - 01:00 PM
05:00 PM - 09:00 PM
10:00 AM - 02:00 PM
Services
Submit Feedback
Submit a review for NAVJEEVAN CLINIC
Your feedback matters!
Write a Review
Feed
Nothing posted by this doctor yet. Here are some posts by similar doctors.
Shared today • Featured Tip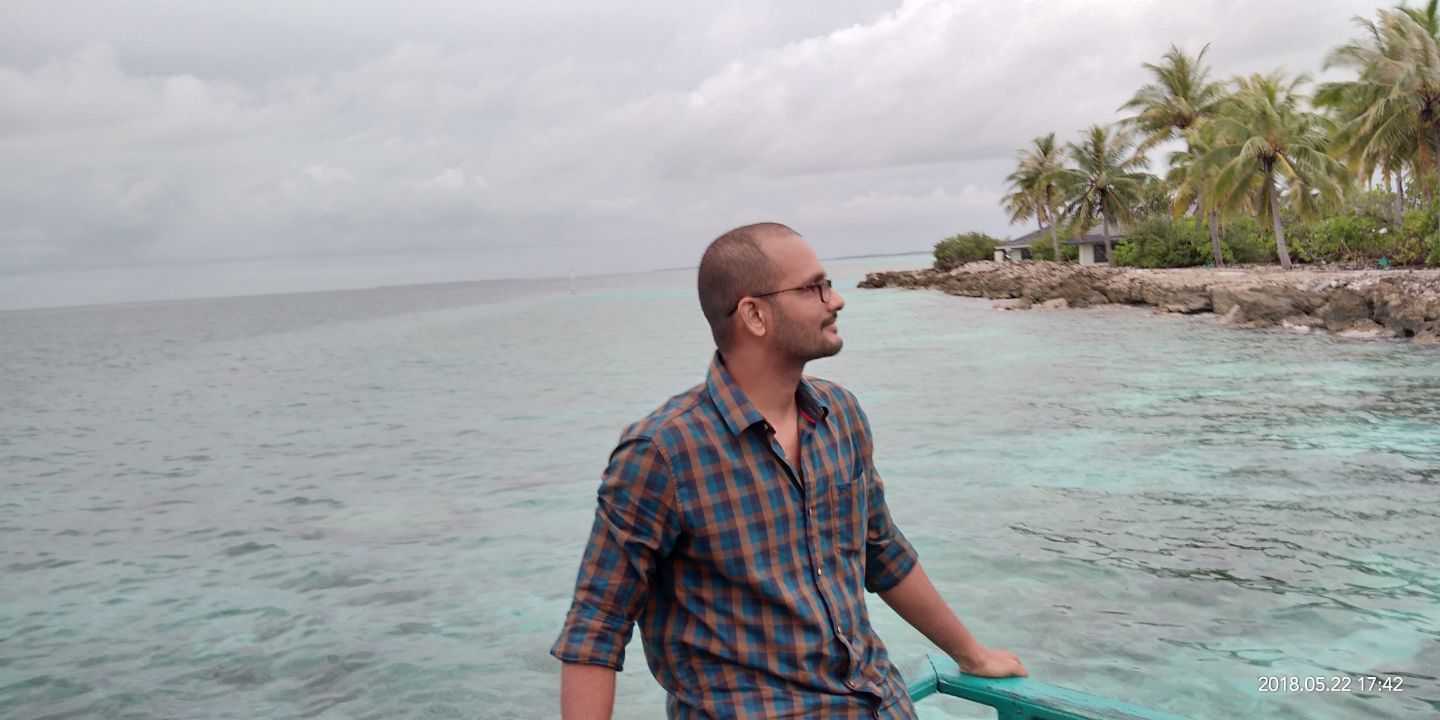 MS - ENT
ENT Specialist, Visakhapatnam
Stuffy nose, nasal obstruction, sneezing and watery nasal discharge. All suggest you might have allergic rhinitis. India is the capital of allergic rhinitis so most of us have allergic rhinitis.
Treatment is five types.
1. Avoid allergens from going in by wearing a mask or covering with chunni, kerchief etc
2. Saline nasal cleaning which is a part of yoga which can be done by seeing youtube videos. Personally I will recommend this as best treatment line. Should be done everyday.
3. Medication. I prescribe allopathy. Antihistaminics and short course steroid nasal sprays. I have seen ayurveda medicine also working well.
4. Surgery if you have dns and turbinate hypertrophy. Only an ent specialist examination can tell you if you need it.
5. Immunotherapy.
Shared today • Featured Tip

MD - Physical Medicine & Rehabilitation, Post-Graduate Diploma In Rheumatology, Post-Graduate Diploma In Sports Injury Rehabilitation, MBBS Bachelor of Medicine and Bachelor of Surgery
Pain Management Specialist, Delhi
The benefits of proper posture:
1. Keeps bones and joints in the correct alignment so that muscles are being used properly and efficiently.
2. Helps decrease the abnormal wearing of joint surfaces that could result in arthritis.
3. Decreases the stress on the ligaments holding the joints of the spine together.
4. Optimizes breathing and circulation.
5. Prevents the spine from becoming fixed in abnormal positions (for example an abnormal lateral curvature, or scoliosis).
6. Prevents fatigue because muscles are being used more efficiently, allowing the body to use less energy.
7. Improves organ function.
8. Prevents strain or overuse problems.
9. Prevents backache, neck pain, and diffuse muscular pain.
The consequences of poor posture:
Headaches and easy fatiguability.
Chronic Pains.
Increased blood pressure.
Digestive Problems.
Endocrinlogical Problems.
Problems Sleeping.
Circulatory and Respiratory Issues.
Vertigo/dizziness and Increase in Falls.
Attention/concentration problems.
Decrease in overall health.
Spinal degeneration and Arthritis.
Herniated discs and Sciatica.
Knee and ankle problems.
Carpal Tunnel.
Plantar fasciitis.
Decreased Life Span (up to 14 years)
2
people found this helpful
Shared today • Featured Tip

MD - Physical Medicine & Rehabilitation, Post-Graduate Diploma In Rheumatology, Post-Graduate Diploma In Sports Injury Rehabilitation, MBBS Bachelor of Medicine and Bachelor of Surgery
Pain Management Specialist, Delhi
5 tips to maintain your posture:
Because there a strong association between wrong posture and common life-style diseases, it is necessary to keep our self in proper alignment. Most importantly it is always better to maintain range of motion at our joints full and pain-free.
1. It is good, not to sit/stand in a particular position for too long. It is always good to change your posture to unload the continuously stressed muscles and prevent any permanent damage.
2. Never use any gadgets for too long continuously because that can leads to adaptation in that particular position.
3. Always keep your desktop in a proper position. Forward Neck Posture is one of the most common postural abnormality now-a-days and it can cause lot of troubles in healthy individuals.
4. Long term wrong posture can leads to stiffness around neck and consequently pressure effect on autonomic nervous system and it's systemic effect like over activity of Sympathetic Nervous System and it's harmful effects.
5. Stretching exercises are always better than strengthening exercises. If you are flexible enough, there is very less chance of any permanent injury. So, it is always wise to maintain your flexibility.
1
person found this helpful
Shared today • Featured Tip

Best Homeopathic Medicines for Skin Rash and Itching
What is skin rash and itching?
A skin rash is characterized by change in the color or texture of the skin. It is usually accompanied by itching. Dryness and cracks in the skin are also noted in skin rash. The various causes of skin rash include atopic dermatitis, fungal infections, rosacea, psoriasis, heat rash and measles. Itching is medically termed as pruritis. Itching provokes a reflex to scratch. Itching on skin may arise with or without any skin eruptions. The causes behind itching may be skin related or linked with medical disorders. The skin related diseases leading to itching include eczema, psoriasis, scabies, pimples, and urticaria. Medical causes include diabetes mellitus, thyroid disorders, uraemia, jaundice, liver diseases and kidney disorders. In addition to these causes, itching can also result from a reaction to certain drugs or an allergic reaction from chemicals or wool. Itching is commonly seen in elderly people and women during pregnancy.
Homeopathic treatment for skin rash and itching
Homeopathy is a most beneficial mode of treating skin diseases. Homeopathic medicines for skin rash and itching treat both the conditions in a very mild and effective manner. In fact, Homeopathic medicines promise complete cure of skin rash and itching by eradicating the root cause. The Homeopathic approach to skin rash and itching is curative and not suppressive in nature. The most effective Homeopathic medicines for skin rash and itching in my experience are Sulphur, Psorinum, Apis Mellifica, Graphites and Petroleum.
1
person found this helpful
Shared today • Featured Tip

Avoiding Penis Odor After Sex
Not surprisingly, men often take steps to eliminate or minimize unpleasant penis odor before going on a date or into a situation in which sex is a distinct possibility. After all, when unveiling his equipment, a man wants to be greeted with gasps of surprise and pleasure, rather than someone gasping for fresh air. Following good penis health and hygiene guidelines helps control penis odor before sex, but men need to remember that they need to take steps afterward as well.
With that in mind, the following tips are recommended for avoiding rank penis odor after sex.
Wash up beforehand. In most cases, by the time a couple moves into the bedroom, several hours will have passed since the penis was last washed and/or aired out. A guy knows that getting into sex is going to increase the likelihood of penis odor; after all, not only is there going to be a lot of sweating going on in the heat of the sexual moment, but the tightness of the vagina and the friction of the sexual activity is going to create more opportunity for sweat. And, while this may be a bit ungallant, the fact is that the vagina itself does not always carry an aroma of roses - and that odor is going to get transferred to the penis.
So the name of the game is to go into the sex act with as little pre-existing penis odor as possible. With that in mind, if possible, take a quick trip to the bathroom and give the penis a final rinsing before commencing with the sex.
Wear a condom. Clearly in any casual sex engagement, a man needs to be wearing a condom for protection against disease and to reduce the risk of an unwanted pregnancy. But donning a condom also helps protect against penis odor. It will not eliminate it entirely, but the condom will retain a great deal of the scents generated during sex which otherwise would have lingered on the penis skin.
Consider a trim. Although there is no scientific basis for this, anecdotal evidence suggests that a clean-shaven penis and groin retains less odor than a hairy one. This is logical, as thick hair in the area catch and hold fluids which then dry and create an odor. When the area is clean-shaven, the fluids dry directly on the skin, making them easier to access and to wipe away. Speaking of which...
Clean up afterward. This is one of the most important things a man can do to help decrease post-sex penis odor. All too often, a man feels relaxed and satisfied after sex, and before long that sense of contentment leads him to fall asleep. Even men who are instead invigorated by sex often neglect a wash-up after sex, and prefer to luxuriate in the experience. But guys do need to do a good cleaning; they don't need to pop out of bed as soon as the deed is done, but within a reasonable amount of time, a little soap, water and drying is needed to keep things scent-free.
Use an appropriate creme. Men seeking to avoid penis odor after sex unfortunately often forget this crucial step: regularly using a superior penis health creme (health professionals recommend Man 1 Man Oil, which is clinically proven mild and safe for skin). There are many cremes out there, but the one that is needed will list vitamin A among its ingredients. Also called retinol, vitamin A is valuable because it has anti-bacterial properties that can fight and destroy the bacteria which help bring about rank penis odor. The best crème will also contain a powerful antioxidant, such as alpha lipoic acid. By battling excess free radicals, alpha lipoic acid helps strengthen delicate penis skin, making it better able to withstand intense washing to fight odors.
1
person found this helpful
Shared today • Featured Tip

Premature ejaculation occurs when a man orgasms during sex sooner than he or his partner would like. Criteria for diagnosing this condition include that the man nearly always ejaculates within one minute of penetration or is almost never able to delay ejaculation. For most men the average time until ejaculation is about five minutes. Premature ejaculation affects many men and can lead to them feeling frustrated and embarrassed. Some men even try to avoid sexual intimacy because of it.
Try the pause-squeeze method.
If you and your partner are willing, you might try the pause-squeeze method for learning to delay ejaculation.
Stimulate the penis without entering your partner. Notice when you are about to ejaculate.
Ask your partner to squeeze your penis at the place where the head meets the shaft. Your partner should squeeze for several seconds until the need to ejaculate lessens.
After 30 seconds, resume foreplay and repeat as necessary. This will help you to gain control and enable you to enter your partner without ejaculating immediately.
Another variation on the pause-squeeze method is the stop-go technique. This is the same as the pause-squeeze method, except that the partner does not squeeze the penis.
Use self-help techniques.
These are methods that you can do yourself that may help you to delay ejaculation:
Masturbate before sex. If you plan to have sex later in the evening, try masturbating an hour or two before.
Use a thick condom that will reduce the amount of stimulation you get. This may make it take longer for you to climax. Avoid using condoms that are designed to increase your stimulation.
Breathe deeply right before you ejaculate. This can help you to stop the ejaculation reflex. It may also help to switch to thinking about something boring until the urge passes.
Change the position you have sex in. If you are usually on top, consider switching to the bottom or changing to a position that will allow your partner to move off of you if you are about to ejaculate.
Then resume sex once the urge to ejaculate has passed.
1
person found this helpful
View All Feed
Near By Clinics