About
Advice. Care. Pamper
...more
Advice. Care. Pamper
More about Myskin Laser Clinic
Myskin Laser Clinic is known for housing experienced Dermatologists. Dr. Deepa Kanchankoti, a well-reputed Dermatologist, practices in Mumbai. Visit this medical health centre for Dermatologists recommended by 90 patients.
Timings
Location
G/6, A Wing, Prism Enclave, Near Lokhandwala Foundation School, Lokhandwala Township, Kandivali East
Lokhandwala
Mumbai,
Maharashtra
-
400310

Get Directions
Photos (5)





Videos (4)
View All Videos
Doctor in Myskin Laser Clinic

MBBS, Diploma in Venerology & Dermatology (DVD), Diplomate of National Board (Dermatology)
Dermatologist
Health Packages
Services
Submit Feedback
Submit a review for Myskin Laser Clinic
Your feedback matters!
Write a Review
Patient Review Highlights
"Professional"
3 reviews
"Well-reasoned"
1 review
"Helped me impr..."
1 review
"Thorough"
1 review
"knowledgeable"
4 reviews
"Very helpful"
6 reviews
"Caring"
1 review
Reviews
Sushma
May 8, 2017
I was suffering from rashes. She is very courteous and behaves very aptly with elder patients. It's been so long, I have lost all hope, but then I met Deepa Kanchankoti and I am hopeful again that I will be fine. Even in case of long queues, the staff was managing people in a very positive manner. I am really grateful as her rashes treatment has give me a ray of hope. Deepa Kanchankoti is well aware about innovative techniques to treat problems.
Verified
Mar 10, 2018
I had been suffering from a resistant wart for a long time and tried getting cured at best of hospitals clinics a d specialists but was disappointed. Thankfully I went to Dr deepa Kanchankoti in Lokhandwala Kandivli and was amazed. She treated me with an amazing Cryotherapy in one sitting and fully cured me of same. I am grateful to her and appreciate her soft professional nature great treatment and amazing result. Best regards Amiya sinha
Koundinya
Apr 8, 2017
I was very tensed because of my over dark skin and turned to dr Deepa Kanchankoti for its treatment. she is not just friendly, but also is very motivating.The facilities available in the clinic are very nice.Over the period of time the Treatment has helped me a lot. The Myskin Laser Clinic in Mumbai was very clean and well managed.Finally with hertreatment, I am completely cured from the disease.
Nishat
Apr 29, 2017
I was in too much stress because of not being able to growing beard, but even after consulting a number of doctors, I was not getting any relief. She is not just friendly, but also is very motivating. All the staff members were very helpful. With great ease Deepa Kanchankoti explained us the problem and how the treatment will be carried out.I taking her treatment for growing beard.
Edi
Jul 25, 2017
Even though the problem was not so big, but still other doctors were not able to treat it. Then I consulted Dr Deepa . The atmosphere in the Myskin Clinic is always so positive and full of life. she with great ease handled my case . Initially the problem of pimples were not that severe but then it became worse. She is not just friendly, but also is very motivating.
Amitoj
Jun 5, 2017
I was having very bad thoughts regarding my complexion. I was quite depressed , One of my colleague referred Dr Deepa, she is one of a known dermatologist in Mumbai. She is so pleasant to talk to and always ready to answer your doubts. I am so thankful to Dr Deepa for giving me the best advice and I am now finally able to get back to my normal self.
Abhiroop
Jun 11, 2017
I was having this oily skin. The Myskin Clinic is decorated very nicely and doesn't look like a hospital. I was quite concerned, as my skin quaity was degrading dayby day, but due to Dr Deepa and the oily skin treatment I didn't lose hope. I owe him her a big thanks for making me fine again and giving me a good skin.
Aruna
Jul 6, 2017
The peel treatment has helped me greatly and now I am perfectly fine. In the past i consulted so many doctors, but nobody was able to help me with my issue, but Dr Deepa has helped me immensely. The nurses at the Myskin Laser Clinic were really helpful.
Ritwik Shah
Aug 12, 2018
She patiently explains in detail all our queries and problems with complete ease and friendliness.Her jovial nature is her forte and she is straightforward in explaining the cause of problems and the treatment . I would definitely recommend her .
Banbihari
Jun 8, 2017
dr Deepa Kanchankoti is a very smart and professional doctor She cured my acne and pimples. She cooperates the patients very much and is very sweet. Her clinic Myskin Laser Clinic in Mumbai has a very good ambience.
Periyakaruppan
Mar 12, 2017
dr Deepa Kanchankoti from Myskin Laser Clinic in Mumbai is a awesome dermatologist. She cured my acne scars in no time. She is very polite and well read.
Sampada Joshi
May 25, 2017
It was a great experience, very cooperative staff & excellent treatement
Verified
Nov 4, 2017
doctors nature very friendly. thanks you doctor.
Verified
Jun 20, 2017
Awesome Doctor Awesome clinic.
Verified
Jul 4, 2017
Awesome Doctor Awesome clinic
Verified
May 18, 2018
Excellent doctor
Verified
Jul 6, 2017
Excellent
Feed

MBBS, Diploma in Venerology & Dermatology (DVD), Diplomate of National Board (Dermatology)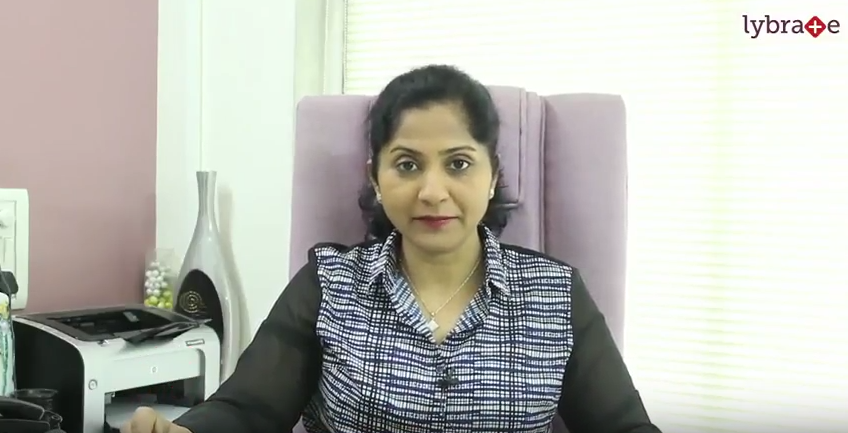 Hi, I am Dr Deepa Kanchankoti practising dermatologist in Kandivali, Mumbai. Youth full look is something which everybody looks forward to but each passing birthday one started noticing the fine lines and wrinkles and then starts the search for the best anti wrinkle cream the best anti-wrinkle treatment which is available around, but before you tell all this first understand what is these wrinkles are how they appear and what can be done to prevent them and if they are already present then which treatments are available so that they can be taken care of and one should have a realistic expectations. First, understand the skin, the skin has three layers epidermis the superficial layer, the dermis the middle layer and below that is the fat, below that, is muscle and then the bone so when one is looking forward to removing the wrinkles one must understand that there are changes which are happening in each of these. In epidermis layer there may be some area which should be thick and some will be thin and this causes the patchiness and the pigmentation which will make the skin look uneven tone. If there is a change in the middle layer or the dermal layer there are changes in the collagen and the elastin fibres and the matrix material in between. The intrinsic ageing which happens as an ageing process or the external factor which causes ageing, a process to happen that is the ultraviolet rays coming from the Sunlight or other sources and smoking, yes you heard smoking leads to changes in these collagen fibres and elastin fibres. When you are young the healing capacity of these fibres is good, so there's no wrinkle formation but as you start aging the healing process slows down and therefore the repair is low and the wrinkle formation starts, fat loss, bone resorption, super activity of the muscles on the face all these leads to wrinkles. There are fine lines, dynamic wrinkles and static wrinkles what are these, so once the changes in the collagen and the elastin fibres starts happening you start developing fine lines then you make an action on the muscle like for example you raise the eyebrows the fine line appears, you bring the eyebrows closer you get those angry bird line, you squeeze the muscle of your eyes and you start getting these crow's feet and when you laugh you get thess laugh lines which are very deep and then when there is drooping of the angle of the mouth you get these marionette lines, there is hollowness of the cheeks some people have too much of a loner hollowness according to lines too many wrinkles in the cheeks they can be hauled or sagging of the skin and people are looking for only one single cream which will remove all these things, that doesn't actually happen. If you want the dynamic lines to disappear then you must relax these lines so we have botulinum, when these are delivered to these muscles the muscles are relaxed and the dynamic lines go but then there are static lines, static lines are those lines which are present even when the muscle is not making the action. So there comes the role of fillers, so these fill up the hollows which are created by the fat disappearance or loss of the muscle tone, then you must understand that some of these processes they take time and you are working against that timeline. So some of the processes lead to be repeated. What is more important is that you must take care of the skin or prevent this process from happening and for that, the foremost is the moisturizer depending upon the skin type, various type of ingredients are there-there are different moisturizers to suit the different skin types. So use of moisturizer regular basis, use of a sunscreen to prevent aging from the ultraviolet rays, stoppage of smoking are the preventive measures, of course healthy eating exercise is there but other than that there is botulinum, there are hyaluronic acid fillers, there are threads which will create new collagen elastin then there are lasers and light therapies and RF and the list is endless, she can choose among the plethora what expecting that one wrinkle cream or some massage oil will remove all the wrinkles doesn't happen. So take care of your skin and delay the signs of ageing, Thank you.
3703
people found this helpful

MBBS, Diploma in Venerology & Dermatology (DVD), Diplomate of National Board (Dermatology)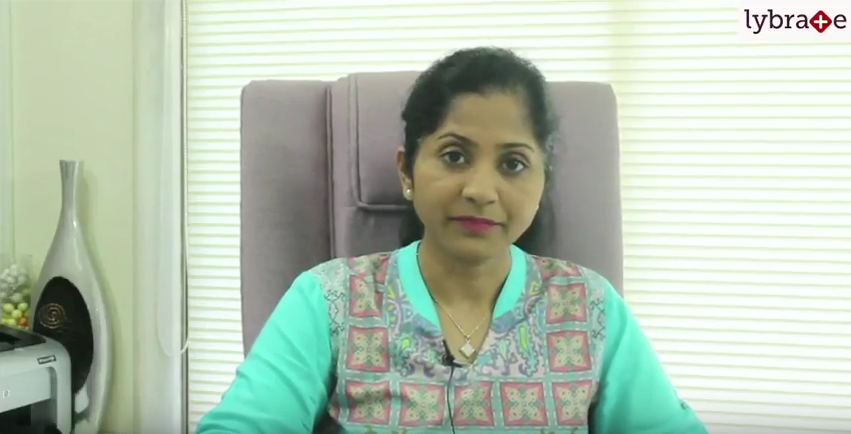 Hi! I am Dr. Deepa Kanchankoti practicing dermatologist in Mumbai.
Today I'm going to speak on moisturization. The skin should be kept soft, supple and glowing all the time. The normal pH of skin is acidic close to 5.5 when we use soaps and detergents the pH rises and becomes alkaline . By using cynded baar or soaps with pH 5.5, we reduce the dryness and if you can apply within 3 min of bath or washing a moisturizing agent , the skin is always kept soft n supple we can say that for a new born alot of care is taken in term of moisturization but as the person grows they stop using mousturizing agents.
One should use load of moisturizing agent immediately after bath in case of face if the skin is very oily then one should a light moistening agent if the skin is dry then one should use heavy moisturizing agent the moisturizer content varies from season to season as in winters the frequency and the thickness of moisturizing agent becomes more in case of winters once the person becomes old the oil glands which normally produce lot of oil and keeps the Barriers Function on Also reduces this leads to lots of dryness leading to flacking and scratching. Once the scratching is to much it leads to bleeding an all this can be presented simply by applying repeatedly moisturizing agent all over hand and feet.
The same thing happens in case of certain disease condition as psoriasis, eczema, or atopic dermatitis or allergic contact dermatitis. if we can maintain the barrier function that reduces transepidermal water loss an cracking in the skin is prevented an use of medicine is reduced. On face a lot of people who are surfing from acnuue think that because is producing a lot of oil that is no need for them to use moisturizing agent where that is not correct by using a light moisturizing agent alot of skin medication which are used in acne which causes dryness can b prevented the same happens in case of photo aging or pigmentation on face any skin which well hydrated, well moisturized is less prone to the damage from the ultra violet rays and if you don't want wrinkle early then you should start using a moisturizing agent early.
For more info you can contact us at lybrate.com
3869
people found this helpful

MBBS, Diploma in Venerology & Dermatology (DVD), Diplomate of National Board (Dermatology)
Permanent hair removal is done by laser or ipl. One needs to check your hormonal levels, extent of involvement. Please do hormonal assay after proper consultation. Then you can decide when you can do and how much time it may take. Regards.
5
people found this helpful

MBBS, Diploma in Venerology & Dermatology (DVD), Diplomate of National Board (Dermatology)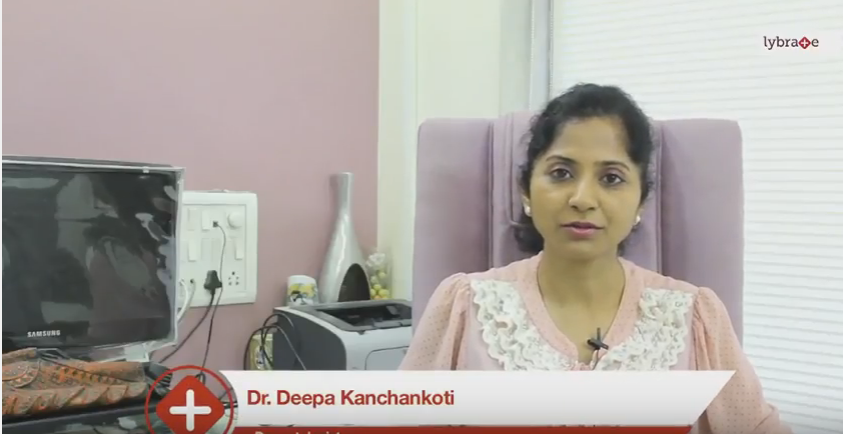 Hi, I am Dr Deepa Kanchankoti. I have been practising dermatologist, cosmetologist and trichologist in Kandivali, Mumbai since last 17 years. Today I am going to speak about the crowning glory- balding in men.
Whenever a male patient comes to us for reasons of balding, we need to understand or rather classify whether it is localized or it is generalized. The localized balding alopecia is called as alopecia areata and it is much different from the generalized hair loss. Generalized hair loss is again divided into scarring alopecia or non scarring alopecia. Scarring alopecia we have to find out whether it is because of an internal problem in the system or it is a disease on the scalp. Amongst the non scarring alopecia whether it is relive effluvium which is more of stress-related or other problems like diet medicines some local applications etc or it is hormone induced. The hormone induced alopecia in men also known as androgenetic alopecia is the most common problem and here we are going to dispel some of the myths.
What happens is this is the length of the hair and the root is here which is getting its blood supply from the scalp. Within over a period of time this length goes on reducing smaller and smaller and smaller to a very fine non visible hair. So this terminal long thick deep rooted hair converted into a very fine non-visible hair. This process is called as miniaturization and more often what patient calls as hair loss is nothing but hair miniaturization.
Why does this happen?
This happens because at the root of the hair there is an enzyme which causes certain conversion of hormones and this is under the influence of these hormones and more so this is genetically predetermined. Now if one works prevention from this type of miniaturization then there are medicines available which can stop the activity of this enzyme at the root of the hair so long as the medicines are being consumed the enzyme does not act and the miniaturization does not happen but if you stop taking the medicine the miniaturization process stops. There is a myth that people have the understanding if they stop taking the medicine there is more hair loss. There is not more hair loss.
What has been stopped so far it starts happening again. Men usually find that initially they have a v shaped balding which happens during the teenage. This goes on increasing with a deeper V. Over a period of time a bald patch starts appearing in this area and then at the vertex the hair killing happens and the area widens and this area completely balds. So according to the Hamilton grading what starts is great to androgenetic alopecia goes on to increasing and becoming grade 3,4,5,6,7 where in you have a small strip of hair behind and all the hair are lost. So whenever you start the medicine the process of miniatures, medicines stops or gets delayed and if you stop taking the medicines the process starts again. Sometimes patients have this query I don't want to take medicines forever.
Can I go for hair transplant?
That is aan excellent solution where the Velice hair cannot be completely transformed into a terminal hair. Again the hair which is removed from the back of the scalp called as the donor area is transplanted into the front cay area where these hair starts growing here.
Is that a solution for not taking the oral medication?
Probably one needs to look into this. His hair will not grow because the transplant happened and the hair restore is it the glory but this hair is still under the influence of hormones so over a period of time this starts balding again. If one needs to maintain the hair then they must continue taking the medicines inspite of the transplantation because otherwise this hair will remain And this hair will go leading to unnatural balding. So one must always while getting the treatment for hair loss have realistic expectations as to what can be achieved? What can't be achieved? Whether they need to or area they prepared for taking forever or they are happy with natural balding.
For further information about baldness you can contact me through lybrate.
dermatologist cosmetologist
3861
people found this helpful

MBBS, Diploma in Venerology & Dermatology (DVD), Diplomate of National Board (Dermatology)
Dandruff is a common chronic scalp condition marked by flaking of the skin on your scalp. Dandruff isn't contagious or serious. But it can be embarrassing and sometimes difficult to treat.
Causes of Dandruff-
Your skin constantly produces new skin cells and sheds old cells to stay healthy. Dandruff can occur when this cycle of skin renewal speeds up.
This leads to patches of dead skin forming on the scalp that comes away into the hair. The main causes of flaky scalp can be due to:
Dandruff isn't caused by poor hygiene, although it may be more obvious if you don't wash your hair regularly. Stress and cold weather may also make it worse.
Treatments for Dandruff-
The main treatment for dandruff is anti-dandruff shampoo. There are a number of types available to buy from supermarkets or pharmacies.
Look for shampoo containing one of the following ingredients:
Make sure you read the instructions that come with the shampoo before using it to check if it's suitable for you and see how often it should be applied. Always consult a dermatologist before taking any medication.
It's particularly important to leave the shampoo into your hair for at least five minutes before washing it out.
Try these shampoos for a month to see if your dandruff improves. Anti-dandruff shampoos are to be used only twice a week not daily. It can aggravate dandruff if overused. You might need to try more than one type to find one that works for you.
You may be able to use the shampoo less often once your symptoms improve, but your dandruff will probably come back if you stop using it completely.
When to see your Dermatologist-
You don't usually need to see your dermatologist if you have dandruff, but it's a good idea to visit them if:
you've tried anti-dandruff shampoos for at least a month and your symptoms haven't improved
your dandruff is very severe or your scalp is very itchy
your scalp is red or swollen
you have a weakened immune system
Your dermatologist can examine your scalp to check for skin conditions that could be causing your dandruff.
2755
people found this helpful

MBBS, Diploma in Venerology & Dermatology (DVD), Diplomate of National Board (Dermatology)
Hair Transplant procedures are used to fill in the bald spots by removing tiny strands of hair from the regions which have thick hair growth (also called the donor region) and implanting the hair follicles on the spots that have become bald )also called the recipient region). Now-a-days, hair transplant physicians make the use of various techniques for hair transplantation. Two such primary methods are FUE (Follicular Unit Extraction) and FUT (Follicular Unit Transplantation) and they fundamentally differ in the way your hair follicles are being extracted from the donor region.
Follicular Unit Transplantation (FUT) - The FUT process requires the removal of tiny strips of tissue from the back of your head; the spot from where the hair follicles of the donor would be extracted. The hair follicles would be collected from the strip by a team of clinical experts before they are individually transplanted to the recipient region. In many cases, especially in cases of advanced hair loss, FUT is the most favored method since it fully utilizes the scalp area to deliver results in consistency with the expectations of the patient. FUT permits a greater number of grafts to be transferred in a single session. But the FUT strip extraction may lead to the formation of narrow linear scars at the back of your head.

Follicular Unit Extraction (FUE) - In this kind of hair transplantation, each follicular unit is removed individually from the scalp but no tissue strip is taken off. With no stitches needed and no linear scars at the site, FUE methods make healing faster, thus giving you less discomfort in comparison with the traditional FUT procedure.
The method best suited for you would depend on the quality and amount of the donor hair, the size of the thinning hair and the site of hair loss. If you wish to discuss about any specific problem, you can consult a doctor and ask a free question.
2481
people found this helpful

MBBS, Diploma in Venerology & Dermatology (DVD), Diplomate of National Board (Dermatology)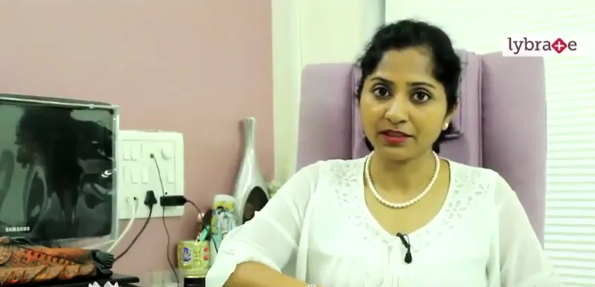 Here is cause,symptoms and treatments of Pigmentation
Hi, I am Dr. Deepa Kanchanl practicing Dermatologist and Cosmetologist from Mumbai since the last sixteen years. Today I would like to talk on an important topic which is of aesthetic importance to a lot many people that is Pigmentation. Pigmentation on the skin can come because of excessive production of melanin by the cells of the skin. Normally there is increase in production of melanin by stimulation of the cells by ultraviolet rays coming from sunlight or other sources. This can lead to tanning that is generalised increase in the pigmentation or it can be patchy skin but other than ultraviolet rays there can be other reasons for increase in pigmentation like deposition of certain proteins under the skin, drug reaction or post inflammatory hyperpigmentation, post burns or chemical injuries, acne or any other liaison appearing on the skin.
So, when you want to get rid of pigmentation finding of the most appropriate cream depending upon the cause is very important. Generally, it is seen that people end up using creams suggested by their friends or somebody who have used it and have got good results but they don't know what are the contents and how each cream acts and what are the side effects and eventually end up using the cream in excessive quantity for a long period of time. This can lead to a lot of side effects like increase of hair on the skin or the thinning or redness of skin, pimples or paradoxically increase in the pigmentation on the skin, this is known an Ochronosis which occurs because of deposition of the same depigmenting cream underneath the skin this can be very difficult to treat or rather impossible to treat.
So it is my suggestion that whenever you want to get rid of pigmentation it is important to analyse the cause of it and how the cause can be removed, what protection can be taken so that there is no further increase in the pigmentation and have a realistic expectation as to how pigmentation can go away as people generally are looking for a quick fix reply as to how this can disappear completely and forever without coming back again. People are not bothered about protection, whereas protection is the key in pigmentation, so protection from the UV rays by application of sunscreen or protection with a cloth or avoidance of sunlight in the peak sun hours is very important. How to use the sunscreen, how much quantity and for what duration to be applied? All these play a very important role.
So protect more than curing for further information you can contact on lybrate.com. Thank you.
3541
people found this helpful

MBBS, Diploma in Venerology & Dermatology (DVD), Diplomate of National Board (Dermatology)
If you have ever thought about how to rejuvenate your skin and make yourself look younger, chances are that you have heard about the chemical peel. As the name suggests, getting a chemical peel involves the application of a chemical on the skin that causes the top layer to blister and peel off. By doing this, a new layer of skin is exposed that is usually smoother than before. Chemical peels are often misunderstood and are surrounded by a number of myths.
Let's take a look at three common myths about this procedure:
All chemical peels are the same: All chemical peels are definitely not same. Chemical peels can be categorized as light or superficial peels, medium peels and deep peels. A light peel removes only the top layer of skin to make your skin look brighter and reduce wrinkles. Medium depth chemical peels penetrate deeper into the skin and are used to treat sun damage and pigmentation. Deep peels are the strongest type of peels that penetrate into the dermal layers of the skin. Chemical peels also vary on the basis of the chemical used.
It involves a long recovery: Though the process itself may not take long, the recovery time depends on the type of chemical peel procedure you have undergone. A superficial peel has virtually no recovery time and can be performed even during a working day's lunch break. Medium depth peels can cause discomfort for about an hour after the procedure and can take a few days to heel. During this time, your skin may look patchy and inflamed and may feel itchy. With a deep peel, the skin may heal in 2-3 weeks, but usually remains red for a few months. Depending on the chemical used, you may also feel unwell after a deep peel.
It is beneficial only if you have a dermatological issue: You don't need to suffer from a skin problem to undergo a chemical peel. Many women undergo a chemical peel simply to give their skin a glow and to brighten their skin. It can remove wrinkles and uneven skin pigmentation while making the skin smoother and softer to touch. Along with the face, chemical peels can also be done on the neck, chest, back and arms.
Chemical peels can do a lot for your skin as long as you choose the right peel for your skin and it is performed safely. While you can get a superficial peel at a spa, deep peels should be performed only by licensed plastic surgeons or experienced dermatologists.
4797
people found this helpful

MBBS, Diploma in Venerology & Dermatology (DVD), Diplomate of National Board (Dermatology)
Body parts where skin touches each other, body folds where sweat accumulates gives a chance for fungus to multiply. This gives rise to itching and rash, commonly seen in groin areas, under arms and belt area. Antibiotics are used against bacterial infection. In this case, keeping good body hygiene is most important. Have bath twice a day, wipe body dry, maximum cotton wear, do not repeat unwashed clothes. This will prevent further infection.
3
people found this helpful

MBBS, Diploma in Venerology & Dermatology (DVD), Diplomate of National Board (Dermatology)
Why do feet stink?

Smelly feet can be a cause of great embarrassment and discomfort for anyone. Also known as bromodosis, the primary cause of smelly feet is the sweat glands in your feet. This part of the human body has more sweat glands than anywhere else in the body. Additionally, compared to sweat glands in the other parts of the body that secrete to control your body temperature when exposed to hot weather or while exercising, the sweat glands in your feet produce perspiration all the time.

When this happens, bacteria living on your skin break down the perspiration that oozes from your skin pores and a cheese-like smell is produced as the sweat gets broken down by the bacteria.

Apart from the explanation of the origin of this kind of smell, the causes that lead to you having smelly feet are:

- wearing the same footwear on a daily basis and not letting them dry
- poor hygiene habits like not washing your feet and drying them thoroughly
- changes in the body's hormones level especially during pregnancy and puberty
- too much
stress
- hyperhidrosis (a condition wherein you sweat excessively)
-
athlete's foot
(
infection
of the soles of the feet and between the toes)
'consult'.
Related Tip: Benefits of Walking Barefoot For Only 5 Minutes a Day
4596
people found this helpful
View All Feed
Near By Clinics