About
Our medical care facility offers treatments from the best doctors in the field of Dermatologist/ Cosmetologist, Dermatosurgeon, Hair Transplant Surgeon, Pediatric Dermatologist, Sexologis...
...more
Our medical care facility offers treatments from the best doctors in the field of Dermatologist/ Cosmetologist, Dermatosurgeon, Hair Transplant Surgeon, Pediatric Dermatologist, Sexologist, Trichologist.We will always attempt to answer your questions thoroughly, so that you never have to worry needlessly, and we will explain complicated things clearly and simply.
More about Microcare Hospital
Microcare Hospital is known for housing experienced Dermatologists. Dr. Ganesh Avhad, a well-reputed Dermatologist, practices in Mumbai. Visit this medical health centre for Dermatologists recommended by 87 patients.
Timings
Location
Building No 87,Convenient Shopping C,Sector 7,Near Kali Mata Mandir,Antop Hill
Wadala
Mumbai,
Maharashtra
-
400037

Get Directions
Photos (1)

Videos (1)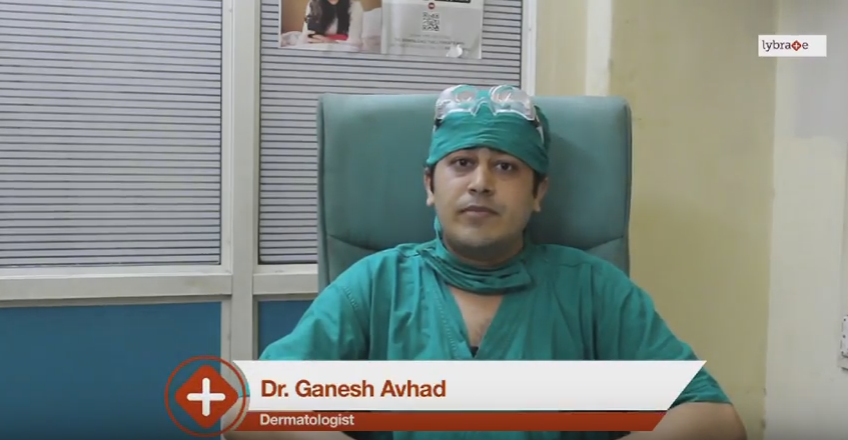 How Hair Transplant is carried out with advanced methods
Hello, everyone, i am Dr. Ganesh Avhad, consultant dermatologist and hair transplant surgeon based in Ghatkopar Mumbai. Here I will give you more information about hair transplant. Here we do hair transplant by the latest and advanced method called as bio stimulated follicular unit extraction. In this method, we use very minimum punches with the latest technology called as no routers technique, in which there will be no bleeding-minimal scarring, and there will be no downtime.
This is an office procedure done under local anesthesia so the patient can join the work on the very next day. And the results by this advanced method are excellent so there will be no complication and you can do your work on that day only. There will be no admission for the hair transplant, it is the very easy procedure and very advanced procedure.
So for more information about the hair transplant and about moving your causes of hair loss, you can contact me here on Lybrate. Thank you so much.
read more
Doctor in Microcare Hospital
MD, DNB, FIDP, FIL
Dermatologist
Book appointment and get ₹125 LybrateCash (Lybrate Wallet) after your visit
Health Packages
Services
Submit Feedback
Submit a review for Microcare Hospital
Your feedback matters!
Write a Review
Patient Review Highlights
"Professional"
1 review
"Well-reasoned"
1 review
"Helped me impr..."
1 review
"Thorough"
1 review
"knowledgeable"
7 reviews
"Sensible"
1 review
"Caring"
2 reviews
"Very helpful"
8 reviews
Feed
Shared 1 month ago • Featured Tip
A flawless skin is the first parameter of a beautiful appearance. No matter what is your colour, a glamorous skin with no spots and blackheads is a must for being beautiful. In fact, it is the dream of most women to get a beautiful skin. Your skin can look young forever, if you take care of it in a proper manner. Your skin can look young if the collagen that is produced by the cells in skin remains intact. It helps in keeping your skin wrinkle-free and holds it tight. But, as you get older, the collagen gets damaged and its production is reduced. Here's how you can take care of the collagen fibre and keep your skin intact:
Take Vitamin C: According to American Journal of Nutrition women in their mid age with sufficient amount of vitamin C had wrinkle-free skin. They looked young and vitamin. Vitamin C plays a vital role in the production of collagen. It also catalyses collagen repair. You can have food rich in vitamin C. Thus, you can eat leafy green vegetables and citrus fruits for best results on regular basis.

Stop Smoking: It is always advisable to quit smoking in order to have younger and fairer spotless skin. Smoking is responsible for the release of an enzyme called metalloproteinases. This enzyme is responsible for damage of collagen fibre.

Stay Away From Sun Rays: It is a known fact that sun rays are harmful to the skin. They contain ultraviolet radiations. These UV rays destroy collagen fibres, leading to loosening of the skin. Thus, it is best to avoid staying outdoors under the sun for too long on a regular basis. Or, if it is absolutely unavoidable, you must put on sunscreen lotions or creams, which protect your skin against UV rays.

Take Retinol: You can apply retinoid creams. They boost the formation of collagen. These are prescription drugs. But, there are also some over-the-counter creams with retinol in lighter doses. These are useful for having a younger skin.

Avoid Sweet Stuff: You must not eat too much of sweet stuff as they can cause beauty disaster. Excess sugar leads to the production of advanced glycation end products by attaching itself to lipids and proteins. This would hamper your skin and its collagen.

Exfoliate: It is important for you to exfoliate your skin daily. It removes the dead cells from the outer layer and allows the skin to breathe and look fresh.
5065
people found this helpful
Shared 3 months ago • Featured Tip
Warts are benign growths on the skin. They are hard in nature and are caused due to virus infection. Warts usually infect the upper layer of the skin. This virus is generally passed through a cut in the skin or a damaged skin. If a person with a cut or a damaged skin comes in contact with another infected person, then the virus may spread rapidly. There are different kinds of warts depending on the areas they grow on.
Below mentioned are eight remedies to get rid of warts:
1. Try to be hygienic: Warts may pass from one body part to another. So do not touch the infected parts of your skin several times. Make sure to wash your hands with clean water every time you touch the infected areas.
2. Eat healthy: Make sure to eat healthy, exercise and sleep well as this will help you to develop a strong immune system. A strong immune system can help you to get rid of warts.
3. Garlic: A paste made of garlic can be very useful for treating warts.
4. Lemon juice: Lemon juice has great healing powers for treating warts. It contains vitamin C which can destroy the viruses causing warts.
5. Using lukewarm water: Soaking the infected parts of your body in lukewarm water will soften the warts and help you to get rid of them too.
6. Laser therapy: Laser therapy can also help you to get rid of warts. In some cases, it might require anesthesia.
7. Oils: Applying essential oils on the affected areas can also prove to be very helpful. You can use oils like tea tree oil or bergamot oil.
8. Acetic acid: Acetic acid can also help you to get rid of your warts, especially from the areas of your feet or hand.
Apart from the remedies mentioned above, you can also consider special surgeries for removing warts after consulting a dermatologist. In case you have a concern or query you can always consult an expert & get answers to your questions!
4627
people found this helpful
Shared 4 months ago • Featured Tip
If you are experiencing symptoms such as swelling, inflammation, thickening, yellowing and crumbling of your nails, toenail fungus or onychomycosis is indicated. This is a very common problem, which is usually painless, unless the infection gets spread. The fungus thrives under certain conditions like abnormal levels of pH in the skin, a weak immune system, poor hygiene, diabetes and a continuous exposure to moist or damp environment. If not treated properly, toenail fungus can lead to cracking, splitting or total loss of your toenail. There are various ways of treating fungal infections in the nails. Some of them are as follows:
Tea Tree Oil: Tea tree oil contains antiseptic and antifungal properties, which help in treating toenail fungus. You need to mix some drops of tea tree oil with coconut oil and olive oil. Using a piece of cotton, apply the mixture on your affected nail, keep it for 10 minutes and scrub off the nail with a toothbrush. For ideal results, you must repeat this process more than twice regularly.

Baking Soda: Baking soda is a commonly used remedy for fungal infections in your nails. It also helps in neutralizing foot odor. Add baking soda, hydrogen peroxide and Epsom salt in hot water, add vinegar to the mixture and soak your affected nail in the solution. After this, wash your feet with water. Repeat the procedure twice a day for several weeks.

White Vinegar: This is an ideal ingredient for the treatment of toenail fungus. It helps in restoring the pH balance of the skin and fights against infections. Add one part of white vinegar to warm water and soak your affected toenail in it for about 10 minutes. After this, you must wash it off. Carry out the process twice a day for effective results.

Oil of Pregano: Oil of oregano is considered effective because of its antibacterial, antiviral, analgesic and antiseptic properties. It is an ideal way for treating fungal infections in your nails. Mix oregano oil with olive oil, apply the solution on your nails and leave it for over 30 minutes. Repeat the process thrice a day for good results.

Listerine Mouthwash: Listerine mouthwash is another important home remedy for treating fungal infections in the nails. This mouthwash contains certain compounds along with alcohol, which have very strong antiseptic properties and help in eliminating harmful fungi and bacteria from your nails.
In case you have a concern or query you can always consult an expert & get answers to your questions!
4949
people found this helpful
Shared 4 months ago • Featured Tip
As we work around the clock and rush to meet targets and achieve goals, we may be forgetting an important aspect of life. The health, hygiene and well-being of ourselves are completely lost when we are busy taking care of other things. This is the reason why we fall prey to health issues and disorders.
The health issues may vary from deeply embedded internal viruses to superficial bacterial infections. One such superficial infection is Trichomycosis Axillaris. This is an infection that affects the hair shafts in regions that are highly prone to sweating, such as the underarm areas. The hair in the underarms may at times appear like they have matter stuck to them, in such cases; the bacterial infection may seem to be present.
The infection that affects the shafts of hair is known to be completely painless. The infection, in fact, appears only when the hair in moist areas grow long and get coated by dirt like particles that may appear yellow, red or white. The infection causes smelly areas and may be a hindrance in regular life because of the smell that it may cause in regular situations.
Treatment of the infection:
There are a number of ways in which the infection of Trichomycosis Axillaris can be treated or kept at bay. Most importantly, when you start to experience a change in the appearance of hair in moist regions, you should check with a dermatologist to know about the actual root or cause of the problem. When it is established that the infection is indeed Trichomycosis Axillaris, the doctor may suggest the following precautions and medications:
You may be asked to take medicines for the bacterial infection in the form of antibiotics that are topically applied to the infected area.
The use of medicated soaps that help in keeping the skin free of bacteria may also be recommended by the dermatologists.
You may also be asked to apply powders that keep the area dry to avoid the formation of sweat or moisture which makes for an easy breeding ground for bacteria.
One of the most effective methods may be to shave the hair off so that the bacteria may be removed, but it should also be accompanied by a medical treatment so that the infection does not recur.
The use of deodorants that help in keeping moisture out may also help in keeping a check on the infection.
Choosing the specialist:
Though the Trichomycosis Axillaris infection may not be very threatening in nature, it is important to keep the body healthy in all manners, which is why you should seek for a doctor that specialises in skin care and may be able to help in eliminating the infection altogether. In case you have a concern or query you can always consult an expert & get answers to your questions!
4908
people found this helpful
Shared 4 months ago • Featured Tip
Hives, also called urticaria are swollen welts or bumps that appear on your skin suddenly.
They itch, burn and sting and can happen anywhere on your body. You can get them on your face, lips, tongue, ears or chest. And in size, they can be as small as an eraser to as large as a plate. They also form plaques and can last for hours or up to several days.
Types
Acute urticaria - These type of hives last less than six weeks. The most common causes are allergies due to certain foods and medications, or infections. These hives can also happen due to diseases or insect bites.
Chronic urticaria - Hives lasting more than six weeks come under this category. What causes them is usually more difficult to identify than what causes acute urticaria. In some cases, chronic hives are caused due to thyroid disease, hepatitis or even cancer. This type can affect your internal organs like lungs, muscles, and the gut. Thus, symptoms include muscle soreness, shortness of breath, vomiting, and diarrhea.
Physical urticaria - These types are caused due to direct physical stimulation of the skin due to cold, heat, sun exposure, vibration, pressure, sweating, and exercise.
What causes hives?
Hives happen mostly due to allergies. Some of the common hive triggers are-
Certain foods, especially peanuts, eggs, nuts and shellfish- Fresh foods are more likely to cause hives as compared to cooked foods. Certain food additives and preservatives can also play culprits.
Medicines like penicillin and sulfa-based antibiotics, aspirin and ibuprofen which are non-steroidal anti-inflammatory medications, high blood pressure drugs like ACE inhibitors, and painkillers such as codeine can also trigger hives.
Insect bites
Transfusion of blood
Bacterial infections, including urinary tract infections and infected throat
Viral infections like common cold and hepatitis
Pollen grains
Plants like poison oak and poison ivy
Excessive exposure to sunlight
Pet dander
In case you have a concern or query you can always consult an expert & get answers to your questions!
5150
people found this helpful
Shared 4 months ago • Featured Tip
Grannies and mummies emphasize on the usefulness of oiling your hair. If they could, they would have made you do so regularly. Going outdoors with oily hair and an oily scalp is next to impossible in present times. On the other hand, pollution along with the fast paced lifestyle, takes a toll on your hair health. To counter the ills of dull hair, oiling is must. One must be aware of certain points while applying oil on his or her hair.
When should you oil your hair?
You should not be oiling your hair at any time of the day. People tend to stick to their feasibility and oil their hair whenever they find time out of a busy schedule. Use oil only when you decide to remain indoors for quite some time. Oil absorbs dust and grime easily and hence, going out with oil on your hair before a head bath will only dirty your scalp all the more.
Oil should be applied at night before going to bed. Letting your hair remain oiled overnight will strengthen the roots and hair follicles. This way you add nourishment and luster to your otherwise dry and frizzy strands.
The benefits of oiling your hair frequently:
1. Fights off dandruff: Dryness causes dandruff to occur. If you can deal with dryness, you are halfway through in dealing with dandruff as well. If you suffer from acute dandruff, the oil producing glands in your scalp will produce oil in meager quantities only. All these symptoms necessitate the regular application of oil.
2. Oil is effective as a deep conditioner: Oil, especially coconut oil acts as a deep conditioner. It can also be used to detangle your hair without much hair fall. Oil should be left on the scalp for a couple of hours to enhance complete absorption.
3. Repairs hair damage due to sun exposure: The ultraviolet rays of the sun make your hair brittle. Sun rays can also lead to discoloration of hair. Oil provides vitamins and other nutrients to poor quality hair, thus making it strong and shiny.
4. Feel rejuvenated by applying oil on your hair: Oiling one's hair is the best way to chuck stress out of the window. Oil can relax both your mind and body. Using lukewarm oil on one's scalp once in a while will improve blood circulation and will also relax the tense nerves of your hyperactive brain.
2
people found this helpful
Shared 4 months ago • Featured Tip
Have you tried one product after another during the dry weather and are still left with dry and itchy skin. Then your skin care product is to be blamed. Creams, lotions and oils all essentially perform the same job of moisturizing your skin. The difference lies in just how they do it. There is a wide range of choices available in the market for all three products with individual variants in ingredients, including types of oils like coconut, lavender, jojoba etc., types of value proposition like 24-hour moisture lock, or intense hydrating care and flavours like rose, strawberry and even chocolate that leave you smelling great.
The main difference between cream and lotion:
The main difference between the two, besides additives, is their oil to liquid ratio. Lotions and creams both contain oils and water. In lotions the proportion of water is more compared to oil. So it is more liquid in nature and easier to spread on the skin. Creams on the other hand are thicker because of their higher oil content. They can typically be lot greasy in nature because of their consistency.
Choosing between the two:
Lotions and creams will both do the trick, but it will depend on what you need and when you use it. Give a good thought to your skin. Is it always dry or only during certain times of the year? If you skin dries easily and you can see a white line if you scratch the skin with your nail, you'll need a cream that absorbs more slowly and the benefits stay longer. Applying cream then creates a layer of oil that locks the moisture in your skin. The water does not evaporate, and your skin stays hydrated. Lotions are easy to spread on skin. If your skin is already soft and supple and you simply need a layer to keep the dryness at bay, a lotion is a good choice for you.
Use both lotion and cream:

Morning, before bed, after baths or repeatedly throughout the day? The time you plan on using a moisturizing product will play an important part in determining which type you choose. Creams are great to use right after a bath when the skin is soft after absorbing moisture. The cream then creates a protective layer of oil which allows the skin to stay hydrated for longer. Creams are also great to use during bed time when you don't have to worry about getting an oily look on your face or body. Lotions are best if you need to reapply during the day after, say, you wash your hands and face and need to dab on some quick moisturizer. In case you have a concern or query you can always consult an expert & get answers to your questions!
4710
people found this helpful
Shared 4 months ago • Featured Tip
Whether your complexion is fair or dark, almost everyone suffers from a rash at some point of time of the other. A rash can be described as a change in colour of texture of the skin. Most rashes are not life threatening. Skin rashes can be triggered by bacterial, vital or fungal infections and respond well to over the counter topical medication or oral antihistamines. May rashes are also triggered by a change in weather conditions and humidity or dry skin. However, there are some instances where a rash should not be ignored and a doctor should be consulted.
When a rash is accompanied by other symptoms
As a general rule of thumb, a rash that is accompanied by fever, muscle aches, crams etc should not be ignored. In such cases the rash is usually a symptom of a larger problem such as measles, scarlet fever and shingles or an allergic reaction.
Rashes that do not respond to medication: Rashes can take anywhere from a few days to a few weeks to completely heal but regular use of topical creams and oral antihistamines should how improvements in a day or two. Any rash that does not respond to topical ointments and continues to spread to other parts of your body must be shown to a doctor at once.
Widespread rashes: Most rashes are localized and restricted to a small area. Widespread rashes are usually a sign of allergies and need medical attention. Rashes that emerge suddenly should also be shown to a doctor as soon as possible.
Painful rashes: While itchiness may be commonly associated with many types of rashes, pain is a symptom of a bigger problem. Painful rashes should be immediately shown to a doctor.
Rashes that become infected: Rashes that itch may cause scratching that can lead to added infections. Hence, ideally, a rash should never be scratched. Swelling, yellow or green discharge, crusting, warmth in the area around the rash and red streaks radiating out from the rash are signs of infections.
A rash that begins to blister: Most rashes only cause bump on the surface of the skin. If these bumps turn into blisters or open sores, medical attention should be immediately sought. This is especially necessary in cases where the rash is around the eyes, mouth or genitals. A blistering rash may be due to an allergic reaction, reaction to medication or an internal trigger.
In case you have a concern or query you can always consult an expert & get answers to your questions!
4556
people found this helpful
Shared 4 months ago • Featured Tip
'Head lice' are insects that feed on the blood of your scalp. This condition usually affects children and is moderately contagious. Contrary to popular belief, head lice does not occur due to poor personal hygiene.
The symptoms of head lice are:
1. Presence of lice on scalp: Lice are small insects that are usually hard to spot. But their infestation can be felt because you experience intense itching on the scalp.
2. Itching: There will be intense itching on the scalp and the neck. This itching occurs due to the saliva secretion by the lice that the skin is allergic to. Usually, the itching starts after 3 to 6 weeks of infestation.
3. Lice eggs: The lice eggs stick to the shafts of the hair. They are very hard to spot as they are small and well camouflaged.
What can be the reasons behind their infestation
This condition is contagious; apart from direct contact with the scalp of an infected person, this condition can also spread if you happen to share the below mentioned items with an infected person:
1. Brushes
2. Hats
3. Headphones
4. Towels
5. Pillows
6. Accessories for the hair
The treatments for hair lice are:
1. Over- the counter (OTC) products: OTC products are made from 'pyrethrin', a compound extracted from the 'chrysanthemum' flower. 'Pyrethrin' works as an insecticidal compound and it is advised to use these medications only after washing your hair with a shampoo. Vinegar may also be used to loosen the nits from the hair shafts.
2. Prescription medications: Certain medications can also be prescribed by the doctor, such as benzyl alcohol and lindane.
Certain home remedies for head lice include:
1. Essential oils: Apply oils such as Anise oil or tea tree on the scalp; these oils act as toxins for the lice.
2. Wet combing: This is a method wherein the wet hair is combed using a fine toothed comb to remove the nits and the lice. Repeat the procedure for 3-4 days every week.
6084
people found this helpful
View All Feed
Near By Clinics