About
It is important to us that you feel comfortable while visiting our office. To achieve this goal, we have staffed our office with caring people who will answer your questions and help you ...
...more
It is important to us that you feel comfortable while visiting our office. To achieve this goal, we have staffed our office with caring people who will answer your questions and help you understand your treatments.
More about Just Health
Just Health is known for housing experienced ENT Specialists. Dr. Jafferhusein Sura, a well-reputed ENT Specialist, practices in Mumbai. Visit this medical health centre for ENT Specialists recommended by 86 patients.
Timings
Location
012/112, Hilla Tower, Dr S S Rao Road, Landmark : Bharat Rice Mills Compound, Mumbai
Mumbai,
Maharashtra
-
Mumbai

Get Directions
MS - ENT, DNB (ENT)
ENT Specialist
B.Sc. Food Science & Nutrition, Post Graduation Diploma in Dietetics
Dietitian/Nutritionist
MBBS, MD - Psychiatry
Psychiatrist
MBBS, MD - Paediatrics, DCH
Pediatrician
MBBS, Post Graduate Diploma in Diabetology (PGDD)
General Physician
Services
Submit Feedback
Feed
Nothing posted by this doctor yet. Here are some posts by similar doctors.
MBBS Bachelor of Medicine and Bachelor of Surgery, MD - Anaesthesia, PDCC - Pain Management, Fellow of Interventional Pain Practice
Pain Management Specialist, Delhi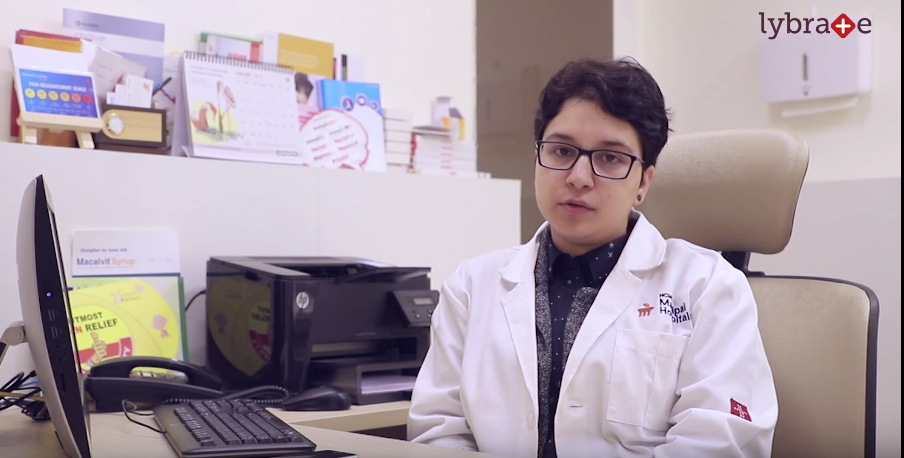 Persistence of pain even after full healing of an affected area after injury or ailment is known as chronic pain. Chronic pain can also occur due to an undiagnosed underlying condition within the body. Any form of pain which lasts for more than 6 months can be categorized as chronic pain. Chronic pain might be continuous or episodic, excruciating or mild, totally incapacitating or merely inconvenient.
Dear Lybrateuser, - Your problem could be due to a hemorrhoid or a fissure since bleeding is there on defecation - avoid constipation & straining at stools - have plenty of oral fluids including 8-10 glasses of water per day for proper hydration - avoid fried, spicy & junk foods - apply Anovate cream before & after defecation - have a fibre rich diet including fruits, vegetables, whole grains instead of refined ones, beans, lentils, pulses, sprouts, nuts such as almonds, walnuts, pista, cashews & peanuts, figs.
1. Take home cooked, fresh light food. Take a lot of green vegetables n fruit. 2. Increasing the fibre in your diet is known to be as effective as injections for preventing further problems 3. Increasing your fluid intake which can help prevent further problems with haemorrhoids 4. Avoiding straining and constipation which is the most useful thing patients can do to prevent the problem coming back. If the fibre content of your diet is not sufficient to keep your stools soft, then a fibre supplement can help. 5. Maintain active life style 6. Curd is good for u. 7. Avoid fast foods, spicy n fried foods Homeopathy has very encouraging results. Consult online with details.
MBBS Bachelor of Medicine and Bachelor of Surgery, DNB - Obstetrics & Gynecology
Kegel is named after renowned gynaecologist Arnold Kegel. Kegel exercises are for the strengthening the pelvic floor muscles. You must continue doing Kegel exercises multiple times for several days, to begin to see changes and benefits.
Benefits
1. It is a highly recommended treatment for urinary incontinence
2. Works well in case of decreased bladder control
3. Strengthens pelvic muscles
4. Relieves abdominal cramps
5. Helps in pelvic toning
6. Prevents organ prolapse
7. Beneficial to those with constipation as kegel exercises help regulate bowel movements

Kegel exercises during pregnancy
During pregnancy, most women suffer from problems related to constipation, which can be kept in check by regular practice of kegel exercises. The strengthening of pelvic muscles is of utmost need during this time, as weakened muscles can lead to a major prolapse if they are unable to bear the weight of a baby. Strong pelvic muscles are required to have a healthy pregnancy. These exercises are useful in preparing the muscles for labour and childbirth. If you notice occasional leakage of urine during the third trimester, it is a warning sign of losing bladder control, which, if left untreated, can worsen during the post partum period. Regularly exercising can help prevent complications occurring due to pregnancy.
How To Do Kegel Exercise During Pregnancy?
Try to stop the flow of urine when you are sitting on the toilet without tightening your abdominal, buttock, or thigh muscles. When you're able to successfully start and stop urinating, or you feel the vaginal muscle contract, you are using your pelvic floor muscle, the muscle you should be contracting during Kegel exercises.
You can do Kegel exercises two ways: either by holding or quickly contracting the pelvic floor muscle. To do slow Kegels, contract the pelvic floor muscle and hold for three to 10 seconds. Then relax and repeat up to 10 times. To do fast Kegels, quickly contract and relax your pelvic floor muscle 25 to 50 times. Relax for 5 seconds and repeat the set up to four times.
Squatting: Squatting is helpful during labor because it opens the pelvic outlet an extra quarter to half inch, allowing more room for the baby to descend. But squatting is tiring, so you should practice it frequently during pregnancy to strengthen the muscles needed.
How to do Squatting? An exercise called a wall slide is especially helpful. Stand with your back straight against a wall, place your feet shoulder width apart and about six inches from the wall, and keep your arms relaxed at your sides. Slowly and gently slide down the wall to a squatting position (keeping your back straight) until your thighs are parallel to the floor. Hold the position for five to 10 seconds, slowly slide back to a standing position. Repeat five or 10 times.
Pelvic Tilt: What is it? Pelvic tilts strengthen abdominal muscles, help relieve backache during pregnancy and labor, and ease delivery. This exercise can also improve the flexibility of your back, and ward off back pain.
How to do Pelvic Tilt? You can do pelvic tilts in various positions, but down on your hands and knees is the easiest way to learn it. Get comfortabe on your hands and knees, keeping your head in line with your back. Pull in your stomach and arch your back upward. Hold this position for several seconds. Then relax your stomach and back, keeping your back flat and not allowing your stomach to sag. Repeat this exercise three to five times. Gradually work your way up to 10 repetitions.
These exercises can yield great benefits with minimal effort. The exercises require no special equipment except comfortable clothes, and a little space to do them.
Do not worry if you are not close to the goal when you begin. Pelvic muscles are like any other muscles in your body. They will become stonger only with time, consistency and mindful work.
Beware: If you sense any pain in your back or abdomen after doing a Kegel set, it is a sign of you not doing them properly.
Addiction is one of the most common mental health problems faced by people around the globe. This could be an addition to alcohol, nicotine or drugs. Addition usually begins in a person's teenage years and if left untreated, may continue into adulthood. As with other health issues, addiction worsens with time and the later it is diagnosed, the harder it is to treat.
Alcohol Addiction
An addiction to alcohol is termed as alcoholism. In some cases, it can make the person drink heavily on a day to day basis. In others, it may cause binge drinking at regular intervals. In either case, the person cannot stay off alcohol for extended periods of time. Alcohol addiction is hard to recognize given the social acceptability of having a drink. If left untreated, this condition can be fatal and cause ulcers, bone loss, liver disease, an increased risk of cancer and suppressed immunity.
Nicotine Addiction
Like alcohol addiction, nicotine addiction is hard to spot given that people smoke openly. However, when a person cannot stop smoking even though he or she is aware of its ill effects, treatment needs to be sought. Nicotine dependence affects mood swings and has a physical effect on the body as well. It can cause anxiety, restlessness, frustration, loss of appetite, insomnia, constipation as well as heart disease and lung disease. It can also increase the person's risk of suffering from cancer, infertility and respiratory infections.
Drug Addiction
This is the most serious of the three. Drugs can take many forms. Some are smoked while others are chewed or injected into the body. It is a misconception that drugs are common only amongst the lower rungs of society. Drug addiction can cause mood swings, social withdrawal, memory loss, shortened attention span, poor judgment and other such changes in behavior.
All forms of addiction can be prevented and treated. Thus, it is important to not ignore early signs of addiction and speak to the person concerned or his or her caregiver. In some cases, treatment can take the form of outpatient therapy while in others; the patient may need to stay in a treatment facility for a specific duration of time. Even after treatment, relapses are possible. Hence, the patient needs support from this family and friends. It is also important for the patient to continue therapy in some form or the other even after coming out of the treatment facility.

Master in Clinical Psychology, Dip. in child Psychology, Master in Sociology
Do you get angry easily? Do you fume when something goes against your wish? Does your blood pressure rocket when someone tells you something that you don't like? Anger is a normal emotion of human psychology, but it is equally important to keep your anger under control. Just like any other emotion, anger too varies from person to person, and the circumstances.
Uncontrolled anger can lead to mental and physical stress. It also causes stress on relationships and damages your health. Therefore, it is important to practice anger managementexercises to control such extremes of emotions.
Here are some of the anger management tips that can help you control your anger:
Think before you speak: We often say something out of anger and then regret it later. This is a common condition that has been faced by almost everyone at some point of time. Do not say things abruptly without thinking. Always take your time and think over what you are about to say.
Express your anger once you are calm: Do not say things at the heat of the moment. Once you calm down, express your views on things that are bothering you. This will help you express better without hurting anyone.
Exercise: Regular exercise is one of the best tools to reduce stress. Light meditative exercises performed on a regular basis such as a morning jog or deep breathing can control your anger to a great extent.
Identify the specific cause: Instead of being grumpy about things that make you angry, try to find out the root cause of the issue and eliminate it, so that you don't have to face it again. Remind yourself that anger won't solve the problem and can only make situations worse.
Hold no grudge: Holding on to the negative feelings can only have a negative impact on your own health. Learn to forgive others. Forgiving not only keeps the relationship healthy, but also keeps you away from stress and negative emotions.
Practice relaxation tactics: When your temper reaches its height, put your relaxation tactics in action. A few tactics like deep breathing or repeating words to yourself like "Take it easy" or "Calm down" can actually calm you down during critical situations.
Take a timeout: Take short breaks during stressful times of your day. This helps to release some of your stress and calm you down. You may also listen to music, take a light snack or do something that you like, to spend some time away from stressful conditions of your daily routine.
Open heart surgery is a complicated heart procedure. Howeevr, it is still an important surgical procedure to fix critical heart ailments.
Here is a quick fact-checker about this procedure:
The Coronary Artery Bypass Graft or CABG is one of the frequently performed procedures in the open-heart surgery space. This is a procedure that is related to fixing the blocked arteries of the heart. A study conducted by the National Institutes of Health revealed that most patients who had undergone CABG become angina-free within a span of five years.
Many hospitals refuse to share any data related to the surgery. It makes sense to run a background check on the surgeon who is scheduled to perform the procedure. Society of Thoracic Surgery lists all doctors and the number of procedures they have performed in this space.
This is one of the few surgeries where a doctor needs to make a deep incision close to 2-2.5 inch through the breastbone to separate muscle and get access to the heart.
The recent trend is that the doctor can achieve the same result with beating heart CABG where heart does not need to be stopped just to avoid the complications of heart lung machine Once the procedure is over, the doctor closes the incision made through the breastbone with sternal wires. Subsequently, the patient is taken off from the heart-lung machine.
The patient might find himself tangled with many tubes as he wakes for the first time after the surgery. These wires take the fluid out of the body. They serve as a temporary pacemaker for the patient.
It is important to get a clarification from the surgeon as to from which location of the body would the veins be taken from to perform CABG. Most doctors prefer the vein from the leg.
The patient is kept in an ICU for a couple of days before he is shifted to the general ward where he spends close to a couple of weeks before he is released. After the patient gets home, the typical recovery time for the patient is approximately 6-8 weeks.
One has to usually deal with heightened emotions after an open-heart surgery.
The Ayurvedic body of knowledge relies on the rhythms and functions of the body to find the root cause of ailments. The digestive tract or system is one of the most important organs of the body. The entry and accumulation of Ama or toxins can lead to an imbalance in the way the small and large intestines functions along with various other participating organs like the liver and more. As per Ayurveda, the digestive fires or Agni also need to be produced in appropriate amounts.
So how can you understand and take care of your digestive system, the Ayurvedic way? Here's our take on the matter:
One needs to know the state of the Agni in the body and regulate the diet and routine with proper sleep and food intake patterns, for a well-functioning digestive system.
Fibroids are non-cancerous growth that develop in the uterus in varying sizes. Fibroids do not usually show symptoms, but if they are large they may cause severe pain in the abdomen, heavy menstrual bleeding, bloating, infertility or complications during pregnancy. Several factors may lead to the formation of fibroids, including hormones, family history, and pregnancy.

What is myomectomy?

Myomectomy is the surgical procedure which is used for removing fibroids from the uterus. It is a safe method that allows women to become pregnant in future. Gonadotropin-releasing hormone analogue therapy, performed before myomectomy helps in lowering the estrogen level and also controls anemia by stopping uterine bleeding. The different surgical methods for myomectomy include:
Hysteroscopy, involving the insertion of a lighted viewing instrument into the uterus
Laparoscopy, involving the insertion of a lighted viewing instrument and one or more incisions in the abdomen
Laparotomy, involving a larger incision made in the abdomen
Why is the surgery performed?

Myomectomy treats fibroids while preserving the uterus. It is a viable option for those who have:
Anemia which cannot be controlled with medicines
Pain which cannot be tackled with medicines
A fibroid that can cause infertility or increases the risk of miscarriages
How well does it work?
Pregnancy: myomectomy is the only treatment for treating fibroids that improve your chances of having a baby. The method is effective for treating submucosal fibroid. A cesarean section is required for delivery after performing a myomectomy.
Recurrence: recurrence of fibroids after myomectomy is really low. It is possible in rare cases, depending on what the original fibroid problem was. Large and numerous fibroids have a greater risk of recurrence.
Tip: 4 Foods that can help you protect skin and fight skin cancer
View All Feed
Near By Clinics

View Clinic