About
We will always attempt to answer your questions thoroughly, so that you never have to worry needlessly, and we will explain complicated things clearly and simply.
...more
We will always attempt to answer your questions thoroughly, so that you never have to worry needlessly, and we will explain complicated things clearly and simply.
Timings
Location
C-002, Nyayadeep Co - Operative Housing Society, Sab TV-Kalinga Lane, Shastri Nagar, New Link Road
Andheri West
Mumbai,
Maharashtra
-
400053

Get Directions
Photos (5)





Videos (1)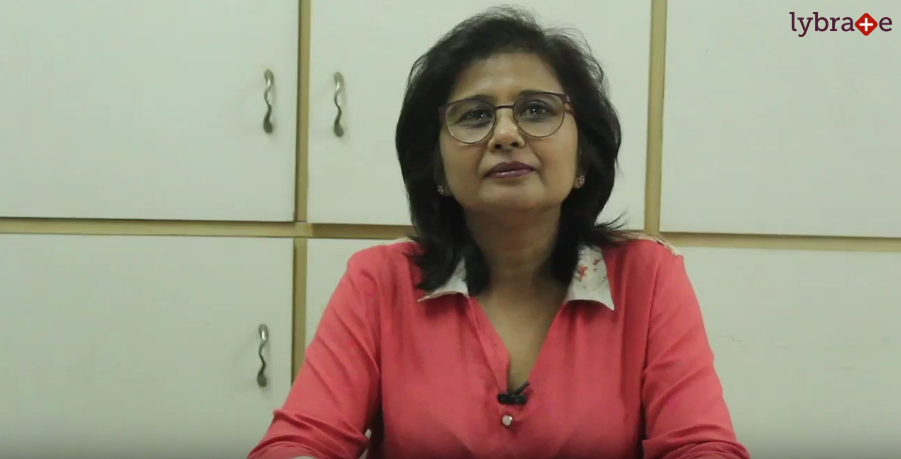 Handling a break-up is one of the toughest things anyone faces in life, but if you take proper steps to manage it, you can get over it well. Some of the most important measures you can take care to try and avoid loneliness and sad songs. You should ignore overthinking about anything and try to be as positive as you can. In case, you still can't get over the depressing situation, you should immediately visit a psychiatrist to get the best help.
read more
Amenities
Waiting Lounge
Credit Card
Online Appointments
Cafeteria
Reception
Ac Rooms
Doctors in i Thrive Counselling & Holistic Development Centre

Post Graduate Diploma In School Counselling (PGDSC), Certificate In Guidance & Counselling (CGC)
Psychologist

Bsc - Hons, PG - Counseling, MA - Clinical Psychology
Psychologist
Specialities
Psychology
Deals with management of emotional and behavioural problems
Patient Review Highlights
"Thorough"
1 review
"Sensible"
1 review
"Very helpful"
2 reviews
Reviews
Urvashi
Mar 29, 2018
I found the answers provided by the Ms. Vijal Sejpal to be very helpful. Thankyou for your for really very helpfull ans. Mrs. Vijal, i will try to understand and implement but i have one more query about this topic, that if anyone is trying to pulling me down in my office or in my friend circle they try to demotivate me by negative responces about me then what should i do ???? Because i take their thoughts seriously .."".suppose my friend said your behaviour is not like other girls and you are like boy Or you have only fair colour and you have nothing, so just go and behave like girls...."""then i don't understand why i care so much of that stupid Sentence of that person'' seriously i get hurt ... please help me
Feed
Shared 2 weeks ago • Featured Tip
Human relationships are fragile in nature. It takes lesser time to break a relationship than to make one. Irrespective of its tenure, the end of a lovely relationship can leave you heartbroken and hamper your entire life. It not just affects your emotional well-being, but has the possibility to hamper your overall physical health. You must remember that there is no magic formula to help you cope up with the pain of losing. But, you will have to be determined to help yourself in this difficult time.


Most of us are forced to start our personal life from ground zero or the scratch, soon after we are left to struggle alone following our break-ups. You must have heard it from most of the people surrounding you that time heals all. But, it is your effort along with the time that will help you come out of the depressive phase.

Here are certain tips to help you to come out of the depressive phase after a break up:
Talk or write: Any emotional problem grows bigger as you try to hide it from others or yourself. You should not bury the emotions within you and treat them as dead secrets. You will have to talk it out with friends and closed ones. If that is what you don't want to do absolutely, you must at least try and relieve yourself of the burden by writing about it in private. Try and get rid of the tendency to suppress the unpleasant feelings. After pouring out all the feelings on paper, destroy the paper into shreds and throw it out of the house. While destroying the paper affirm " with this I destroy and uncreate the energy I invested in this relationship.
Do take care of your body: The first thing that we tend to forget at the time of break up is our physical health and to maintain personal hygiene. Most of us skip our meals, don't take showers and lead a secluded life. This should be avoided as your health comes first. You will have to take proper meals and maintain personal hygiene so that you don't put your health at risk.
Go and exercise: You can pump out your endorphins through cardio exercises. This helps a lot. This will also lower the stress levels and improve your cognitive functioning.
Remember the great things in life: It is the time when you must look back and remember all the great moments of your life. You must not feel low and lose your self-confidence. Rather, you must feel confident by remembering the golden moments. Remind yourself of all your greater achievements in life and treat this break up as a petty issue.
Meditation: Meditation helps them focus their life on track.

Track your life - Create a journal where you want to go. Create several pointers in symbolic form in a journal or in drawing form. Give a date and time to each pointer. Create steps how will you reach the next pointer. And thus creating the track of your life.
Declutter - by removing the things which were given by the person.
4828
people found this helpful
Shared 1 month ago • Featured Tip
25% of the Indian population suffers from Anxiety. 7.6% of the global population is diagnosed with Anxiety disorder, making it the commonest mental health issue, after Depression. Only a quarter of the sufferers in developing countries get a medical diagnosis and treatment for it.
Understanding and Managing the Anxiety Trick
"The more I try the worse it gets" is what people get to hear a lot from the ones with Anxiety. That is because they fall prey to the Anxiety trick.
Someone with Social Anxiety avoids socializing even more. People with OCD keep encouraging it by repeating their compulsive behaviours. People with PTSD and or GAD avoid what makes them anxious instead of facing it.
Since that keeps them in their comfort zone, oblivious from what they are missing out, they think it is protecting them. This is how Anxiety tricks its victims into making it even stronger.
Help people with Anxiety to face it. This does not include telling them things like "there is nothing to be anxious about" or "your fears are irrational". Accept that they feel anxious and help them accept it to a level that they do not need to flee the situation but face it.
Fighting an Anxiety Attack
It is impossible for a person to win a war against Anxiety in a day. But, here is how to win it One Battle At A Time. Help them act against their instincts. If someone is scared of water, instead of letting them wait till the end, make them go first. If someone is scared of meeting new people in a crowd, introduce them to a few friendly strangers. If someone is suffering from a panic attack, their natural instinct would be to crouch into the Foetal position and take frequent short breaths. Help them sit straight and take deep breaths.
Change In Diet
Cut down on Adrenal Stimulants like Carbonated drinks, Caffeine, Sugar, and Processed food. They cause palpitations and trigger panic attacks. Soda depletes Vitamins and Minerals, causing hormonal imbalance.
Increase Fresh fruit juice and Green tea intake. A proper diet will restore the Vitamins and Mineral balance.
Exercise
Yoga, Swimming, Basketball, Running, whatever the person likes, they should just do it; if not every day, then on alternate days. Getting some sunlight is also suggested.
Challenge Negative Core Beliefs and Focus on What Is
Some negative feelings or fear, rejection, hopelessness, loneliness, public humiliation, etc. may get ingrained due to childhood trauma; some work from unconscious mind.
One can help the sufferer fight it by helping them focus on what is, and not on what could go wrong. Being prepared for the worst outcome is one thing, but expecting it is another. If none of these options work, it is always a good idea to get professional help from a reputed Psychologist.

4533
people found this helpful
Shared 2 months ago • Featured Tip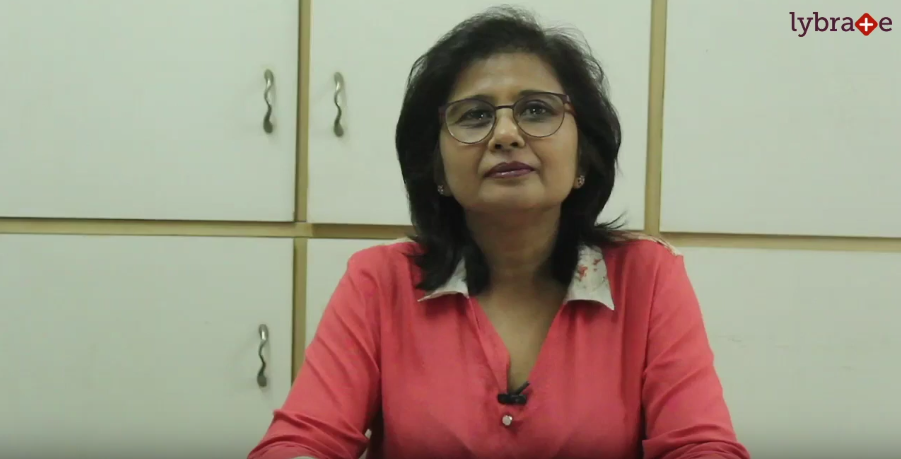 Handling a break-up is one of the toughest things anyone faces in life, but if you take proper steps to manage it, you can get over it well. Some of the most important measures you can take care to try and avoid loneliness and sad songs. You should ignore overthinking about anything and try to be as positive as you can. In case, you still can't get over the depressing situation, you should immediately visit a psychiatrist to get the best help.
4315
people found this helpful
Shared 3 months ago • Featured Tip
You are so exhausted your eyelids feel like lead, but you can't actually get yourself to drift off to dreamland. Instead, your mind is racing with everything that went wrong during the day. Or maybe you are worrying about how your child is going to do on his math test, or how to pay the bills this month, or even about a sick relative. No matter how trivial or serious your concerns may seem, one thing is for sure - If you are stressed out about them, they are keeping you awake. These 9 expert tips should help you clear your mind so you can get the rest you need.
Start with a clear mind:
Realize that some things are just beyond your control. This is a tough thing to do, but you have to accept it just like the fact that you cannot control rain, sun, and the actions of people. Fighting against something beyond your control will make you stressed out and miserable.
Realize that there are things, which are in your control. Focus on them and get a firm grip on them. The power of controlling your actions and reactions lies only in your hands. You can also influence your state of consciousness, your physiological responses, and mental processes.
Learn to surrender and seek acceptance. Instead of resisting against the aspects which you cannot control, surrender to them. This does not make you weak, nor a loser. It is just accepting that you cannot change certain things.
Be mindful. Stop for a moment, and try observing your internal experience, without any form of judgement. Try to become more conscious and aware of what goes on inside you.
Take charge of your thoughts. The aim here is not to ignore and deny certain thoughts, but to transform them after analyzing and acknowledging them.
Utilize your breath. It is an effective tool, which remains with you forever and connects your body and mind. Deep, slow breathing can be more beneficial than you could ever imagine. Keep inhaling and exhaling till you feel relaxed. This is excellent for calming your nervous system.
Look at the brighter side of life, no matter how hard it may be. Focusing on positive things might make you discover a solution for your stressful condition.
Take proper care of yourself. Self care is important for eliminating stress. You should take regular showers, eat balanced diet, exercise regularly, and carry out pleasurable activities.
It is important for you to abstain from comparing yourself with others. Comparisons can cause distorted perceptions and increase stress.
4273
people found this helpful
Shared 7 months ago • Featured Tip
Body dysmorphic disorder is a type of psychiatric disorder. It is when you cannot think about one or more defects or flaws in your appearance. These flaws are usually very minor and sometimes even unnoticeable. This is actually a much more serious disorder than many other people may think. This is because people with body dysmorphic disease may avoid many situations and also suffer from severe anxiety or shame. Here is everything you need to know about body dysmorphic disease.

Causes
Just like other psychiatric disorders, there is no known cause of body dysmorphic disease. However, there are a lot of factors, which increases your risk of developing it which include:
Brain disorders: Many people with abnormal brain chemistry disorders suffer from body dysmorphic disease.
Genes: People whose blood relatives have this disease or have obsessive compulsive disorder are more likely to develop this disorder as well.
Environment: Cultural and social influences are a major cause of body dysmorphic disorder as well.
Symptoms
There are, however a lot of symptoms of body dysmorphic disorder, most of which are psychological in nature. They include:
Having a preoccupation with a flaw in the body, which is very minor or perhaps even unnoticeable.
Beliefs that people are mocking you in relation to your flaw.
Being a perfectionist
It is also worth noting that this obsession can affect any part of the body and can also include several parts of the body or different parts of the body at different times. Here are the possible treatments of body dysmorphic disorder.
Treatments
There are a variety of treatments, which a patient can opt for and a variety of methods of curing the problem. Here are the most common.
Cognitive behavioral therapy: This is when a therapist tries to stop you from thinking about the flaw that you have been focusing on way too much.
SSRI: SSRI stands for Selective Serotonin Reuptake Inhibitors. They are given in cases, where body dysmorphic disorder is caused by problems related to the brain chemical serotonin.
Hospitalization: This is a severe measure, but may need to be taken if you are in danger of harming somebody or you cannot perform daily activities.
In case you have a concern or query you can always consult an expert & get answers to your questions!
4365
people found this helpful
Shared 8 months ago • Featured Tip
People who have good emotional health are aware of their thoughts, feelings, and behaviors. They have learned healthy ways to cope with the stress and problems that are a normal part of life. They feel good about themselves and have healthy relationships.
However, many things that happen in life can disrupt your emotional health and lead to strong feelings of sadness, stress, or anxiety. Good changes can be just as stressful as bad changes. These things include:
Being laid off from your job
Having a child leave or return home
Dealing with the death of a loved one
Getting divorced or married
Suffering an illness or an injury
Getting a job promotion
Experiencing money problems
Moving to a new home
Having a baby
What is the mind-body link?
You may already be familiar with phrases which describe the mind-body connection in day-to-day life such as something being a "pain in the neck" - it generally symbolises 'burden over mind'.
When we talk about mind, people usually understand it as a collection of thoughts, feelings, beliefs, attitudes, memories, past experiences and personality that make up a person's internal world.
Mind vs Brain
In colloquial terms, the words mind and brain may be used interchangeably but, the two are in fact not the same. While the brain is a physical organ, the mind can be described a virtual entity present within each cell of our body and extended to minimum 2 inches outside the body. That is why mind controls the body as a collection of thoughts, emotions, imagination and memories. When compared to a computer, the brain acts as the hardware while the mind is the software within it.
Is it all in my head?
Experiencing happiness or sadness not only affects your frame but also affects your physical health. For example, indigestion is commonly triggered by stress and anxiety. On the other hand, physical ailments also affect an individual's mental well-being. Do you know anyone who feels happy when they are sick? Thus, the mind and body share a deep, cyclic connection. To be physically healthy is it important to be psychologically healthy and vice versa.
Emotions manifest themselves on an individual's body in a number of ways. This ranges from changes in internal body temperature and blood sugar levels to hormonal imbalances and altered brain chemistry. Happiness and joyous emotions have the ability to boost immunity, alleviate pain and relax muscles while sadness and anxiety can increase heart beats, tighten muscles and dilate blood vessels. Over time, it can also lower a person's immunity and make them more susceptible to bacterial and viral infections. Anxiety and depression can keep a person from eating nutritious food and exercising and hence lower his or her overall health. Poor emotional health could also encourage the use of stimulants such as alcohol and drugs that cause weight fluctuation, insomnia, tiredness, weakened gut health, sexual problems etc.
How do your thoughts and feelings affect your health?
Your brain produces substances that can improve your health. These substances include endorphins, which are natural painkillers, and gamma globulin, which strengthens your immune system.
Research shows that what your brain produces depends in part on your thoughts, feelings, and expectations. If you're sick but you have hope and a positive attitude and you believe that you'll get better, your brain is likely to produce chemicals that will boost your body's healing power.
Negative thoughts and emotions can keep your brain from producing some of the chemicals that help your body heal. But this doesn't mean you should blame yourself for getting sick or feeling down about a health problem. Some illnesses are beyond your control. But your thoughts and state of mind are resources you can use to get better.
The mind-body link and your health
Some of the body's systems are more affected by the mind-body link more than others. You may recognise some listed below:
Digestive System Changes: It is common to experience an upset stomach (e.g. nausea, diarrhoea, bloating or pain) during times of stress. There are lots of nerve connections between the brain and the gut. In fact, the gut is sometimes called the 'Little Brain' for this reason.
Skin Conditions: People with skin conditions, including eczema or psoriasis, notice that during stressful periods their symptoms can become worse and respond less well to conventional treatments.
Heart Symptoms: Changes in the way the heart works are common in stressful or exciting circumstances. For example, stress or excitement can cause the heart to beat faster and raise blood pressure. These normal changes in heart rate and blood pressure as a result of stress can be concerning for people with or without heart conditions.
Fatigue: Fatigue can also be affected by how we think and feel. For example, boredom can lead to feeling fatigued and sleepy whereas an unexpected piece of good news could give you a burst of energy. Fatigue can also be present as part of mood problems such as depression and anxiety. People who experience health problems may struggle with fatigue which is a combination of physical and emotional factors.
Thinking Styles: How you think - your 'thinking style' - can affect how you feel emotionally and physically. Some common thinking styles make it seem very likely that something bad is going to happen. This can make you feel worried, sad or upset even though the thought is not true.
Mind-Body Therapies
Below is a short list of some of the more common types of psychotherapy. Some therapy techniques have been scientifically tested on a large scale basis; while others are newer and often combined with more established psychotherapies.
Dialectical Behavior Therapy (DBT)
Psychodynamic Therapy
Interpersonal Therapy (IPT)
Using the mind-body link to help you manage your health
Learning how to relax can help your mind and body. You can try different things until you find one that works for you. For example: Listen to relaxing music.
Spend five minutes focusing on the rhythm of your breath.
Try using prayer or meditation to relax.
Imagine being in a peaceful scene, such as a beach or woodland. Notice what you can see, hear, touch, taste and smell.
Try not to rush around during the day. Leave plenty of time for your planned activities.
Talk to someone when you are feeling stressed, anxious or down you might not feel like doing anything.
Thankfully, like physical ailments, emotional ailments too can be treated. In case you have a concern or query you can always consult an expert & get answers to your questions!
4313
people found this helpful
Shared 9 months ago • Featured Tip
A bad habit could range from smoking or drinking to knuckle breaking or nail biting. A bad habit is one that causes or is likely to cause you or the others in your life, harm. Here are eight steps that can help you break your bad habit:
Try to understand your habit: The most important thing to break a bad habit is to know it first. In case that some habit is hurting you then you certainly need to let go of it. You initially need to set your mind about bringing an end to that habit. It is also important to understand how this habit of yours is hurting you or the ones around you.
Change your thinking: Even when we get to know we have some unfortunate habit, more often than not we are not prepared to separate it since we have practised that habit since a long time and it is by all accounts intense to break that one. We have to change our reasoning about the habit and take a look at it in negative viewpoints since a thing having negative perspectives will be simpler to quit.
Begin small: In case that you have a negative behaviour pattern since quite a while then go slow to break it down in light of the fact that a bad habit is hard to separate at once. Try not to attempt to do everything at once since you would not have the capacity to do as such.
Make tiny improvements: Try not to make extreme improvements to your habit since it is your habit and it will some way or another takes its time to break. Rather make little improvements with the goal that it will not aggravate you and soon you will encounter a noteworthy change in your behaviour and afterwards you will separate the habit totally on a more lasting basis.
Change your environment: A few habits are built because of the environment we live in. The steady surrounding makes us construct that habit in a manner that it gets stronger day by day. So in case that you understand that some negative behaviour patterns have overtaken your life and are not going down, attempt to change your surroundings.
Keep a check: Simply going ahead to bring an end to any habit will not give you appropriate results. Keeping a survey helps you in checking on how much of your bad habit you have defeated and how far you are from breaking it completely.
Reward yourself: Offer yourself a reward each time you see that you have stopped behaving in a certain way, or practising a certain habit. This goes a long way in motivating the individual to strive towards that end goal of breaking the habit completely.
In case you have a concern or query you can always consult an expert & get answers to your questions!
4348
people found this helpful
Shared 9 months ago • Featured Tip
As most of the economies over the world become industrialized, the quality of life increases, but with it comes a plethora of mental health problems. Especially in a country like India, the rapid industrialization and the expansion of opportunities has seen a rise in the number of people afflicted by mental health disorders. Some of the common mental health issues and their treatment methods are discussed here-
Common Mental Health Issues-
Depression – Depression is a very serious issue that affects a significant part of the population. It is not only a public health concern but also a fast spreading problem in the world. Although depression related to stress is on the rise, it could happen due to chemical imbalances within the brain as well.

Anxiety Disorder – While stress and anxiety tend to be a part of your daily life, over time, it could build up and end up being a disorder. Symptoms of frequent panics or anxiety could build up to become anxiety and panic disorders wherein you would be constantly under stress due to external situations such as social anxiety or have panic disorders.

Schizophrenia – This problem is caused within the brain due to neurochemical issues and causes paranoia, hallucinations, frightfulness and distorted thought patterns. This is a major psychiatric disorder and requires extensive treatment.

Eating Disorders – These disorders are marked by problems of eating which in turn affect your health adversely. These disorders are caused by mental issues and are primarily of three types; Binge eating disorder, anorexia (obsession over what one's eats) and Bulimia (binge eating and then purging to avoid putting on weight).

Bipolar Disorder – A very common mental disorder, this mental problem entails uncontrollable mood swings from happy (at times, euphoric) to sad in a short span of time or alternating phases of feeling ecstatic and often exhibiting reckless behavior to being severely depressed. This is a serious issue and can even result in suicidal tendencies.

Substance Abuse and Addiction Problems – Another effect of stress is the increasing dependence on drugs and alcohol which in turn becomes a pattern and thus may cause problems in your life as you start using these substances to escape reality.
Common Mental Health Treatments-
Many people diagnosed with mental illness achieve strength and recovery through participating in individual or group treatment. There are many different treatment options available. There is no treatment that works for everyone – individuals can choose the treatment, or combination of treatments, that works best. Do consult a doctor before choosing one-
Psychotherapy – The treatment of mental problems provided by a mental health counselor through dedicated sessions over a period of time is one of the most effective ways of countering problems. Psychotherapy explores thoughts, feelings, and behaviors, and seeks to improve an individual's well-being. Psychotherapy paired with medication is the most effective way to promote recovery.

Medication – This is the most common form of therapy that aims to reduce the chemical imbalances within the brain, either through oral pills or through injections.

Support Groups – This is especially good as getting to talk to similar people and sharing experiences with them help in reducing the isolation, thus helping them vent out repressed emotions and connect with like -minded people.

Residential Treatments – Effective in cases of drug or other forms of addiction as well as problems which require conditioning, hospitals and other residential treatment facilities such as a rehab center are used extensively to treat these along with other problems.

Treatment through stimulation of the brain – There are many newer treatments which are proving to be effective by stimulating the neurotransmitters that help correcting imbalances within the brain.
In case you have a concern or query you can always consult an expert & get answers to your questions!
3856
people found this helpful

Post Graduate Diploma In School Counselling (PGDSC), Certificate In Guidance & Counselling (CGC)
Insulin-like Growth Factor you want to improve your situation and not feel the same, it would be good if you could consult a Psychiatrist and begin with medication. Along with medicine, therapy session will help you get rid of your problems. Self belief and self esteem seems to be a problem with you. Kindly address the same at the earliest.
1
person found this helpful

Post Graduate Diploma In School Counselling (PGDSC), Certificate In Guidance & Counselling (CGC)
Remember, there is a right time for everything, there is nothing as failure, you either acheive the desired goal or you learn. Through your experience you learned, so it is fine. Feeling guilty will not help you succeed in your goals, hence it is best to let go off the past and move on in life.
1
person found this helpful
View All Feed