About
By combining excellent care with a state-of-the-art facility we strive to provide you with quality health care. We thank you for your interest in our services and the trust you have place...
...more
By combining excellent care with a state-of-the-art facility we strive to provide you with quality health care. We thank you for your interest in our services and the trust you have placed in us.
More about Hinduja Hospital - Mahim
Hinduja Hospital - Mahim is known for housing experienced Cosmetic/Plastic Surgeons. Dr. Anil Tibrewala, a well-reputed Cosmetic/Plastic Surgeon, practices in Mumbai. Visit this medical health centre for Cosmetic/Plastic Surgeons recommended by 100 patients.
Timings
Location
Veer Savarkar Marg, Mahim West, Mahim. Landmark:Near Bombay Scotish School, Mumbai
Mahim West
Mumbai,
Maharashtra
-
400016

Get Directions
Photos (3)


Doctor in Hinduja Hospital - Mahim

MS - General Surgery
Cosmetic/Plastic Surgeon
Services
Submit Feedback
Submit a review for Hinduja Hospital - Mahim
Your feedback matters!
Write a Review
Feed
Nothing posted by this doctor yet. Here are some posts by similar doctors.
Homeopathy is a branch of medicine that focuses on improving the body's healing mechanism to treat the cause of the disease. Acne is a skin condition that results in pimples on the face or other areas of the body. Homeopathic treatments are based on the premise of removing the cause of the disease rather than just curing the symptoms.
Homeopathic remedies are prescribed after a thorough analysis of your medical history, emotional and physical constitution. All Homeopathic medicines are based on achieving potency of the substance, which is done by diluting it with water and alcohol. In case of acne, this treatment controls the secretion of oil by the skin, removes acne related scars and eliminates underlying conditions such as hormonal imbalance that causes acne.
Various Homeopathic remedies to treat acne are:
Sanguinaria: It is a very effective remedy for treating acne in women who have problems in their periods. It is also used in acne treatment in women who suffer from sexual problems.
Silica: This treatment enhances the immune system of the body so that acne formation in the body is reduced. This is a common treatment for people who have recurrent bouts of acne.
Calcariasulphuricum: This treatment is recommended for people who regularly have large pimples filled with pus. The person tends to be easily affected by heat.
Dulcamara: It is used in treating acne as well as scars left by acne. It is usually recommended for acne that occurs due to climate changes.
Natrum Muriaticum: This treatment is made from common salt and is used to treat acne that results from menstrual irregularities and other hormonal disturbances. It is also used for treating oily skin and other rashes which result from it.
Arctium lappa: It is a Homeopathic remedy for treating symptoms of acne and its scars.
For most women, taking care of acne on a daily basis is an arduous and harrowing matter. Looking into the mirror to see the scars in various stages of healing is a nightmare too. The second is actually more embarrassing and traumatizing, affecting not just the image in the mirror, but the woman's personality as a whole. Confidence and esteem level can sometimes hit an all-time low with those post-acne scars. Hence, cosmetic surgeons are constantly trying to identify new ways to manage these and photo facials seem to be the best solution at the moment.
Both doctors and affected people have known to be happy with the results. If you are bothered by acne marks, read more to understand what photofacials are, and how they can help you. Photofacial, fotofacial, IPL (intense pulsed light) and photorejuvenation are all different names used for the same procedure.
How it works: The underlying principle is based on the skin structure. The skin has an outer layer called the epidermis and an inner layer called the dermis. The inner layer is heated during this procedure and the outer layer is cooled. When the inner layer is heated, the collagen production is stimulated. The damaged and aged skin from the top layers is removed, making way for the new collagen which is produced in the underlying layers. The result is an evened tone, reduced fine lines, and improved (almost perfect) appearance of the skin. There is simultaneous improvement of skin color, texture, and consistency, resulting in glowing skin.
Uses: It is hugely popular in treating acne scarring, red blemishes, sunspots, age spots, stretch marks, wrinkles, hyperpigmentation in short periods of time. The procedure takes about half an hour and is usually done on the face, neck, hands, and the chest areas.
Acne is a problem area where photofacials have shown immediate and significant results. However, what you need to be aware of and will be informed by your doctor is, that your skin may continue to be red for about a week to ten days after the photofacial session before you see an improvement. The difference after the initial side effects wear off can leave you surprised. Talk to your doctor before deciding if this is the treatment for you. Acne scarring, if extremely severe, may not respond very well to photofacial and may require alternatives like laser skin resurfacing or facelifts.
Where photofacials are concerned, various procedures and technologies can be used, completely depending on what the person wants and what the doctor can provide in terms of results. Each method works in a slightly different way, and it is best to set expectations upfront before going ahead with this procedure.
Chemical peels also known as alphahydroxy acid (AHA), or betahydroxy acid (BHA), can be another option to treat acne scars. It is a solution that is applied to the skin, typically on the face, neck or hands. They exfoliate the skin which results in peel off. The outcome of this process is smoother skin. There are various chemical peels to solve different purposes.
Apart from the techniques, the patient needs to follow the daily care tips suggested by the doctor to get best results.

MBBS, MS - General Surgery, MCh - Plastic Surgery, FRCS, Fellowship In Cosmetic Surgery
Cosmetic/Plastic Surgeon, Noida
Dermabrasion is a skin related treatment used by cosmetic surgeons and dermatologists to cure a number of ailments that may leave your skin looking less than healthy. This method basically employs a technique that removes the upper layers of your skin with the help of a rough-edged diamond wheel or a wire brush. These edges are called a burr or a fraise.
Here is everything you need to know about the procedure as well as the results that it can yield:
Areas and Conditions: The most common areas where this procedure is conducted include the face as well as the neck. It is mostly used to treat people who want to remove fine lines that form around the eyes and the mouth, as well as patients who are suffering from acne scars and other inflammation causing skin ailments as well as abrasions due to injuries.
Preparation: The procedure includes cleaning and marking the area that is being treated. This is the first step that helps in seeing exactly what needs to fixed, the extent of the damage and the intensity of the treatment to be employed. Following this process, the doctor will administer a local anaesthesia such as, Lidocaine that will numb the area before the actual treatment begins so that the patient does not undergo any discomfort. Also, with this purpose in mind, the dermatologist may also apply ice packs on the face and neck of the patient so as to make the skin even more numb and remain like that for a longer period of time. Additionally, the skin may be sprayed with a freezing cryogenic spray in order to retain the numbness and keep the skin firm enough for effective treatment. If the doctor is going to treat deeper abrasions or the entire face, then pain killers and general anaesthesia may be used.
Procedure: To begin with, a small area is exposed to the treatment at a time, rather than the entire area or face at one time. After the freezing spray is administered, the doctor may run the rotating brush or burr to remove the top layers of the skin. Gauze will be kept handy so as to stem any bleeding that may take place during the process. Finally, the area will be covered with the help of ointment and dressing.
Results: The recovery time is said to take anywhere between five to eight days. But this also depends on the severity of condition that was treated, as well as the area that was covered. Little or no pain may follow and regular cleaning will be required. To prevent re-occurrence or re-growth of the problem, follow up visits to the dermatologist will be required.
To look good is one of the best ways to help yourself feel good. With the help of the latest technology, we now have cosmetic solutions to our appearance related problems and these are available at numerous salon or in jars that can sit on our nightstand, ready for regular use. Yet, there are more long-term solutions with greater efficacy that one can get from a cosmetic surgeon. Facial implants are one such solution which can help us in many ways.
Here are the various benefits of facial implants.
Augmentation: One of the main benefits of getting facial implants is that these will help in significantly augmenting your facial features, especially your cheeks. If you have a weak chin which seems slightly receding or too chubby cheeks, then this is a good cosmetic option which can help in giving better shape so that the features are well augmented with better definition and fullness. This will render a fine balance to your overall appearance and make your face that much more attractive as well.
Reconstruction: Sometimes, we lose the shape and definition of our features to age and weight as well as other factors like a stressful lifestyle where eating and sleeping patterns are less than ideal. In such a scenario, we can reconstruct the facial features, restoring the contours and bringing back the original proportions of the face. This will make the features look like they really fit in with your face which gives a good appearance in the long run.
Rejuvenate: These implants can also help in rejuvenating and adding a more fresh feel to your overall appearance. With the help of these implants, you can actually bring back the distinction between areas like the jaw and the chin, as well as the cheeks so that your face looks more well proportioned, well defined, and even younger.
Correct deficiencies: If you have any facial deficiencies in terms of the contours as well as the definition of your features and the blend of the same, then you can turn to facial implants. These implants will help in better contouring in a way that will fix these imperfections in your jaw, chin and cheeks. This will give you a more polished look.
Facial symmetry: One of the best benefits of facial implants is the fact that it renders greater symmetry to your face. After this procedure, your face will actually have features set in a proportionate line which creates a pleasing and perfect look. If you feel you cheeks are too large or your chin and jaw are literally merging in with each other, then a facial implant will help in bringing in greater symmetry for your face. These procedures are also quite quick to perform.

Bachelor of Ayurveda, Medicine and Surgery (BAMS), MD- Ayurveda, PGCK
Hair fall has a direct impact on the way you feel about yourself, your self esteem and confidence. It is also true that it is a very common problem and can be controlled and stopped completely through proper treatment. Ayurvedic treatment for hair fall has long term effects and it brings out the best results since the issues get rectified from the inside, preventing them from coming back.

Ayurveda and Hair Loss

According to Ayurveda, hair fall is associated with body type that varies from person to person and also the stability of mind-body structure. Hair is considered a byproduct of bone formation, as stated by Ayurveda. The tissues which are responsible for the development of bones are also responsible for hair growth. Diet, yoga, meditation and medicated herbal oil massage are the Ayurvedic treatments generally recommended for hair loss.

Here are some ways through which Ayurveda addresses the problem of hair fall:

1. Dietary modifications
It is important to identify the lifestyle habits that cause hair fall problems. Consumption of alcohol, meat, coffee, tea and smoking are some of these habits. Hair fall can also be aggravated due to intake of too much greasy, spicy, oily, sour, fried and acidic foods.

Here are some ways suggested by Ayurveda to beat hair fall:
Sesame seeds promote hair growth as they are rich in magnesium and calcium.
Cow's Ghee is a trusted remedy to resolve all scalp-related problems.
Green vegetables and fruits are rich in fiber and hence help in preventing hair fall.
To make the roots of hair strong, foods rich in vitamin C, vitamin B-complex, sulphur and zinc must be consumed, which are found in whole grains, soybeans, buttermilk, nuts and milk.
Yoga and meditation: Inverted asanas help in stimulating the blood flow to the head. Additionally, practicing deep breathing exercises to control anxiety, stress and keep the mind balanced is also advisable.
Ayurvedic herbs and medicated oil: Bhringaraaja, Brahmi, Amla, Neem, Ritha and Ashwagandha are some ayurvedic herbs rich in essential nutrients that help in reducing stress and promoting hair growth. Different types of oils including coconut oil, brahmi oil, amla oil or mustard oil are useful to control hair fall.
There would only be a handful of people who are happy with the way their skin looks. While acne and pimples are the concerns at a younger age, but with age the concerns shift to dark circles and pigmentation. Both light and dark pigments become worrisome, and one continuously looks for ways to manage them.
2
people found this helpful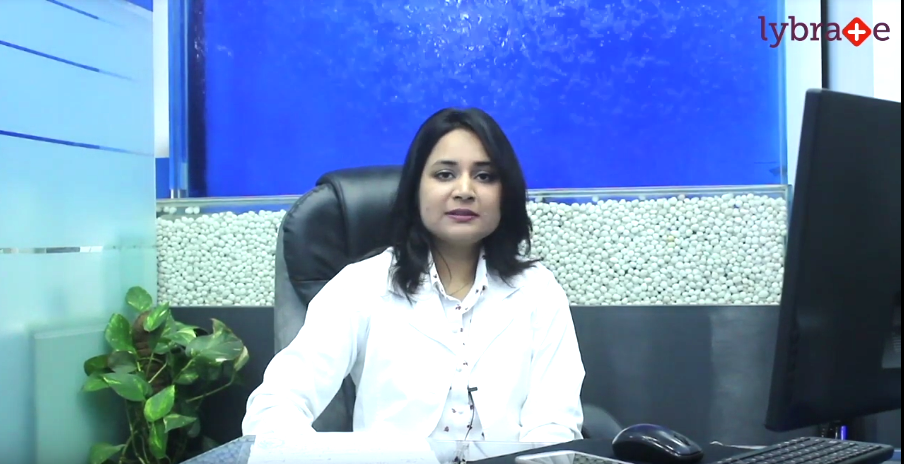 A common skin condition, which causes the discoloration of your skin in patches across the face, melasma is more of a social embarrassment and cause for distress rather than being a serious condition.
1
person found this helpful
Oily skin is a result of overactive sebaceous glands that produce excessive oil, thus giving the skin its characteristic greasy look. Oily skin is usually caused by a number of factors such as stress, food, genetics and hormonal changes in the body. Blackheads, whiteheads and acne are some complications that can result from skin.
It is important to take care of oily skin to prevent breakouts. Mentioned below are 8 tips to assist you in your skincare regimen:
1. Use warm water to clean your skin
Cleaning your face with warm water opens up the pores and clears the dirt from; thus removing the layer of oil on the face more effectively than cold water.
2. Face masks
You may use face masks such as sandalwood or fuller earth to get rid of the excessive oil on the skin. In addition to removing oil, it also cleans and removes impurities from the skin.
3. Limit scrubbing
You should restrict exfoliating your face 2-3 times a week as too much exfoliation may result in excessive oil production. Over scrubbing may cause the skin to lose its natural oils and turn dry.
4. Use a toner
You may apply toner on the skin regularly for its astringent properties that help in cooling and soothing the skin. It also reduces pore size which thus decreases oil production.
5. Diet
Diet plays an important role in the health of your skin, so consuming too many oily and fried foods can increase the chances of getting acne and pimples on your skin. Eat more vegetables and fruits to keep your skin healthy.
6. Stay hydrated
Drinking water regularly helps in replenishing the lost fluids from your body and it also improves overall body health.
7. Use medicated pads
To freshen up your face, use wet tissues or medicated pads to soak up the oil which shall help in freshening up your face.
8. Choose makeup wisely
It is not recommended to use heavy makeup if you have an oily skin. Instead use water based makeup that is light and oily skin friendly.

Atopic dermatitis is one of the fairly common immune dysfunctions. This condition often affects infants and young children, but may also persist into adulthood or affect adults as well. Patients suffering from this disease often see it alternate between flares and periods of remission where it may seem like the condition has cleared up completely. In many cases, children who have experienced a permanent remission from it are left with dry skin that is easily irritated.
The exact cause of this skin condition is not clear, but it is understood to be triggered by a combination of hereditary and environmental factors.
People with highly sensitive skin have the highest risk of suffering from this condition.
It has also been associated with a number of other atopic disorders such as asthma and seasonal allergies along with allergies to certain types of food.
Dry skin, redness and excessive itchiness are common symptoms of this condition. Other symptoms vary from person to person and their reaction to the itching. Ideally, you should not scratch your skin, if you suffer from atopic dermatitis. Scratching and rubbing the skin can worsen the condition. In some cases, this can lead to the development of thick, leathery skin while in other cases it could lead to the development of papules or raised bumps on the skin. Further scratching of these papules can make them infected and crusty.
The treatment for this skin condition depends on the patient's age, overall health and symptoms presented. There are three main goals of treatment for atopic dermatitis; healing the skin, preventing flares and treating symptoms as they appear. Much of caring for the skin involves developing skin-care routines, identifying exacerbating factors, and avoiding circumstances that stimulate the skin's immune system and the itch-scratch cycle.
Skin care is the first aspect of treating this condition. It is essential to keep the skin clean and follow a simple regimen.
Avoid using multiple soaps, lotions, fragrances etc and have a lukewarm bath with a mild chlorine solution.
Moisturize your skin immediately after your bath before drying your skin.
Pick creams instead of serums and try to pick one that is as free of fragrances and chemicals as much as possible.
Medication for this condition usually involves corticosteroid creams and ointments.
Immune moderators may also be prescribed to suppress the immune system and speed up the healing process.
Antibiotics to treat this condition may also be prescribed in pill or cream form, though the former is often found to be more effective.
In rare cases, the patient may also need to be hospitalized for a few days. This restricts the patient's exposure to allergens and irritants.
While combing your hair, tufts of hair coming out with your brush does not make up for a good sight. It is said that your hair adds to your personality. So, when you start experiencing hair thinning and hair fall, naturally it affects your look as well as confidence.
The various causes/factors leading to hair loss include:
Skin diseases affecting the scalp like fungal infection of scalp known as tinea capitis, seborrhoea (dandruff), eczema of scalp, or lichen planus.
Genetic factors
Hormonal changes including those that occur after childbirth and during menopause
Nutritional deficiencies due to a diet that lacks iron (leading to anemia), and also lack of protein intake
Recovery from acute fever like typhoid and erysipelas leads to diffuse hair loss
Drug use like the ones that are used in treating high blood pressure, joint pains, cancer, or depression. Anagen effluvium refers to the condition of hair loss due to chemotherapy in a cancer patient
Physical trauma / injury to head
Emotional trauma like constant stress or grief due to loss of a family member / close friend
General diseases like diabetes mellitus, tuberculosis, Hypothyroidism, or AIDS
Auto-immune related hair loss in which the hair cells are mistaken for a foreign body and are destroyed by the immune cells of the body
Hairstyles like tight braids or ponytails where the hair is tightly pulled backwards leading to traction alopecia; indiscriminate use of hair colors and hair straighteners
Trichotillomania, which is a mental disorder in which the affected person voluntarily pulls out his / her scalp hair
There are a number of ways by which you can combat hair thinning and subsequent hair fall. There are some regimens you need to follow:
Have a healthy and balanced diet rich in nutrients and proteins. The antioxidants present in vegetables and fruits prevent hair fall.
Drink lots of water as it will keep you hydrated. Staying hydrated is one of the best ways to tackle the menace that hair thinning is.
You should get adequate rest each day. Lesser sleep hours are directly associated with malfunctioning of the hormones and a weakened immune system, both of which directly impact hair thinning and hair loss.
Use a good herbal shampoo that is rich in organic substances and proteins and low in 'paraben' (group of preservatives present in cosmetic products, primarily shampoos) and sulphur content.
Some measures which you can adopt to prevent this condition are:
Eggs are great for promoting thicker hair. You can either consume it or use the egg yolk directly on your scalp. Let the egg yolk on your hair for 30 minutes and then wash it off with mild shampoo and lukewarm water.
Olive oil adds to the health of your hair, acting as your home-based hair spa. Massage your hair with olive oil and leave it for 40 minutes. Wash it off with lukewarm water. You can also use honey to make a concoction out of it.
Avocado is a natural way to moisturize your hair and scalp. The fruit is rich in vitamin E, which thickens your tresses. You can also include avocado along with olive oil to make a thick hair paste. Apply it on your scalp and wash it off with a mild shampoo after 30 minutes.
Castor Oil, which is available in any local medicine store, is the easiest way you can get thicker hair. It has Vitamin E which makes your hair and scalp healthy. You can mix castor oil with coconut oil to make it thicker. Use this concoction on your scalp to fight hair thinning as well as to get the lost shine back.
Homeopathy has some very effective solutions for preventing and curing hair loss. The best part about Homeopathic treatments is that they not only root out the problem but also ensures it doesn't come back. If you are also suffering from hair loss issue, kindly contact a Homeopath to solve it.
1
person found this helpful
View All Feed
Near By Clinics

View Clinic

4.5
(

19

ratings)
View Clinic