About
By combining excellent care with a state-of-the-art facility we strive to provide you with quality health care. We thank you for your interest in our services and the trust you have place...
...more
By combining excellent care with a state-of-the-art facility we strive to provide you with quality health care. We thank you for your interest in our services and the trust you have placed in us.
More about Face & Figure
Face & Figure is known for housing experienced Cosmetic/Plastic Surgeons. Dr. Meenakshi Agarwal, a well-reputed Cosmetic/Plastic Surgeon, practices in Mumbai. Visit this medical health centre for Cosmetic/Plastic Surgeons recommended by 74 patients.
Timings
Location
168, Vidya Apartment, Veer Savarkar MargNear Hinduja Hospital, Mahim West
Mahim West
Mumbai,
Maharashtra
-
400016

Get Directions
MBBS, MS - General Surgery, MCh, DNB (Plastic Surgery)
Cosmetic/Plastic Surgeon
Services
Submit Feedback
Submit a review for Face & Figure
Your feedback matters!
Write a Review
Feed
Nothing posted by this doctor yet. Here are some posts by similar doctors.
Asked for female, 92 years old from Bangalore

BHMS, Master In Materia Medica (M.D)
Hi, As the stress is one of the most important reasons for hair fall, you need to reduce stress from life. Once your stress goes down you will be more energetic. And then this Diet chart will be more useful for you Given below is the Diet Chart which is Prescribed by me for most of my patient. The very first step to being taken for getting the best quality of hair is to include the following food items in your food lists right away. 1.Spinach- Spinach is packed up with nutrients like vitamin A, beta carotene, folate, vitamin C and iron. No wonder they work for maintaining good scalp and improve hair quality. 2.Guava- A super fruit, guava is locally available everywhere. It is full of vitamin C, which protects the hair from being brittle. 3.Sweet Potatoes- Sweet potatoes are loaded with beta carotene. Our body converts beta carotene to Vitamin A. Your dry and dull hair turns beautiful by eating this simple tuber regularly. 4.Eggs- Eggs are rich in Vitamin B called biotin which helps hair growth. Eggs nourish your hair internally. 5.Lentils- Folic acid is needed for the body to bring back the health of red blood cells. These red blood cells improve oxygen supply to the scalp. Eating plenty of lentils will result in ample folic acid in the body, leading to long lustrous hair. 6.Amla- Native fruit to India, gooseberry is attributed to the health of hair from generations. 7.Almonds- Indians use almond oil for oiling hair. Internally almonds provide magnesium to the body which helps in growing healthy hair. 8.Walnuts- Omega 3 fatty acids in walnuts help grow hair well. Two walnuts a day creates magic with your hair. 9.Carrots- Carrot prevent hair loss, it helps hair grow faster and also aid in getting thick hair. 10.Flax Seeds and Sunflower Seeds- These seeds are rich in zinc, protein, potassium, selenium, biotin, iron, copper, vitamin E, Vitamin B, Magnesium and Calcium. For more information on this.
2
people found this helpful
Shared yesterday • Featured Tip

Cosmetic/Plastic Surgeon, Delhi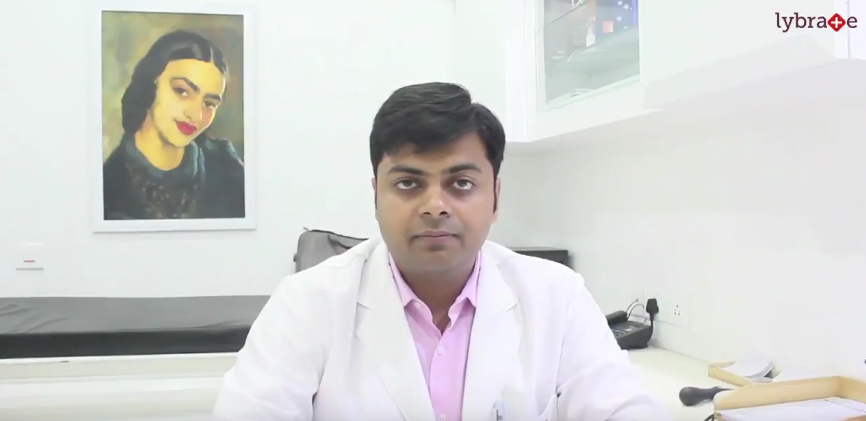 Skin deterioration with age is more than a merely cosmetic problem. A deeper understanding of the physiological basis of skin aging will facilitate progress in the treatment of the unwelcome sequelae of aging skin, both cosmetic and pathogenic.
331
people found this helpful
Shared yesterday • Featured Tip

MBBS, MS - General Surgery
General Surgeon, Ghaziabad
There are many kinds of conditions and symptoms that require different kinds of surgery for treatment as well as diagnostic management. One such procedure is called a laparoscopy or the laparoscopic surgery. This is a surgical diagnostic management procedure that is known to be a low risk process with minimal invasion and suitable for various types of ailments. Read on to know everything about laparoscopic surgeries.
Definition: A laparoscopic surgery is one where small incisions are made and an instrument called a laparoscope is used in order to take a look at the organs in the abdominal region. This tool is a long tube shaped one that comes with its own high intensity light and a high resolution camera that can easily move along the walls of the organs while the camera sends back imagery that will be displayed on a video screen in front of the doctor. This avoids the need for an open surgery and helps the doctors in getting samples for a biopsy on an outpatient basis.
Need for Laparoscopy: This procedure is performed when the patient complains of persistent pain that is also sharp and shooting, in the abdomen region and surrounding areas like the pelvic cavity. This non-invasive method helps in diagnosis where other imaging methods like an ultrasound and CT or MRI scans would have failed to give a conclusive reason for the pain and suffering of the patient. When these tests do not supply enough reason for proper diagnosis, then the doctors usually resort to this kind of procedure.
The Organs it can be used for: The laparoscopic surgery can be used for many organs including the appendix as well as the gall bladder, the pelvic region and the reproductive organs, the small and large intestines, the spleen, the stomach, the liver and the pancreas.
What all can it Detect: The laparoscopic surgery can help in detecting a number of issues including any abnormal growth or mass that may be a tumour. It can also point at the presence of any disease in the liver, as well as the proper functioning of certain treatments. Also, it can show the amount of fluid that may or may not be present in the abdominal cavity and the extent of cancer's progression in the body.
Risks: There are a few side effects or risks of this method including fever, chills, swelling, bleeding or redness of the site where the incision was made for the surgery, and shortness of breath. All these symptoms must be reported to the doctor immediately as they may point at the presence of an infection. Also, there is a risk of organ damage in this procedure.
1
person found this helpful
Shared yesterday • Featured Tip

Every other person today is exposed to various hair problems irrespective of their age or gender. Several factors including one's diet, overall health and lifestyle, are responsible for causing hair problems. On top of that, pollution plays a major role in damaging your hair too!
Although hair problems are a major concern for both males and females, nearly 40% of women encounter visible hair loss by age 40. The most common conditions affecting your scalp and hair include hair fall, dandruff and split ends--
Hair fall- Most people are familiar with hair fall- you are used to witnessing broken strands of hair on the towel after having a bath, or on the comb. This condition is prevalent in those who have had a genetic or family history of hair fall. Hormonal changes, traumatic events (chronic illness or surgery), any underlying medical condition such as thyroid or lupus, and certain treatment procedures like chemotherapy can lead to hair fall in due course of time. While shedding a few strands of hair is considered normal, losing large volumes of hair more often than not can lead to permanent hair loss.
Dandruff- Dandruff is undoubtedly the most unsightly among all other conditions. It is even more embarrassing for people having dark hair. These appear as white powdered grains that cling to the roots of the hair. Dandruff often results from poor diet, poor metabolism, or dry scalp. This condition is more common in winters.
Split ends- Split ends are witnessed when the edges of your hair become brittle, dry and frayed. Exposure to extreme weather conditions can leave your hair damaged. Many people fall for hair styling techniques including blow drying, straightening and smoothening. They certainly make you look good, but frequent use of such hair styling techniques and the related chemical products damage your hair follicles. Almost everyone encounters split ends at some point in life. The only way to get rid of split ends is to trim your hair every 3-4 months.
People need to understand that applying any kind of oil or shampoo on one's hair would only be external applications and will not lead to nourishment internally, no matter how much they boast of doing so through their advertisements. This is where Homeopathy comes to the rescue, which would help them in internal medication.
Role of homeopathy in curing hair problems-
Homeopathy can proficiently manage the symptoms of various hair problems including hair fall, dandruff and split ends. Homeopathic remedies are extracted from different plants, herbs and natural substances that are absolutely safe for you. This branch of medicine attempts to improve your metabolism and heal your digestive disorders, thereby promoting healthy hormones. Homeopathy medications or supplements prepared from the extracts of shellfish and oyster are rich in zinc. Consuming 30g of zinc can help in the synthesis of hair keratin. Flaxseed oil and fish oil used in homeopathy treatment are excellent sources of Omega-3 fatty acids. Omega-3 fatty acids not only prevent hair fall and breakage but also nourish your hair follicles, thereby promoting lush, healthy hair. Make sure you intake 2 capsules of these homeopathy supplements. Let's read how homeopathy works--
Root Cause: No matter whether it is hairfall, dandruff or split ends, initially a patient needs to talk about the history of how all of these problems had started. The reasons could be:

Physical in nature, like some fever in an intermittent manner, which gets traced back to child-birth, lactational phase
Patient needs to be very particular and detailed about telling the circumstances that might have led to the problems, for the homeopathic doctor to understand.
Now, once the doctor gets a clear picture about the cause, he or she gives the appropriate homeopathic medicine and its dosage as per requirement.

Internal Factors: Internal factors are referred to as constitutional factor in homeopathy. a homeopath understand your internal issues and prescribe medicines accordingly.

Every individual is born with certain qualities. Those qualities need to be identified and treated as per the physical and mental characteristic symptoms of the patient.
It is important to ask certain questions starting from the childhood to be able to identify any unknown cause that might have been the cause behind these problems.
Homeopathy remedies and medicines thus rectify the underlying causes of hair problems. The main objective of the treatment is to eliminate the root of the problem. So, the next time you face hair problems, instead of going for hair styling treatments, opt for homeopathic intervention. In case you have a concern or query you can always consult an expert & get answers to your questions!
1
person found this helpful
Shared yesterday • Featured Tip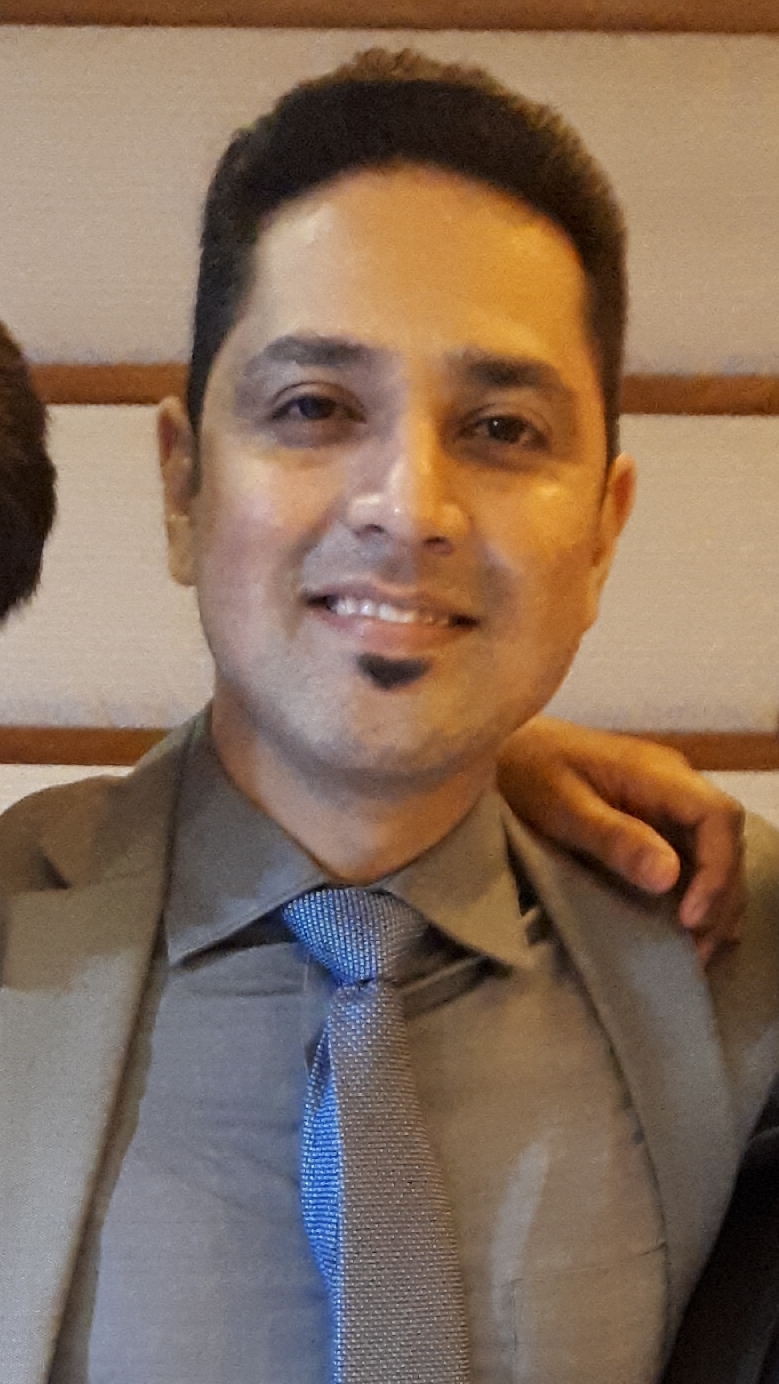 MBBS, MD - Dermatology, Fellowship In Dermatosurgery
Aging of the skin is a natural process that affects all aging individuals. It manifests itself in the form of skin wrinkling, sagging, discoloration and other visible effects. Such changes become more apparent as soon as one reaches late thirties or early forties but early onsets are now very common too, which can be caused by a number of factors.
Prevention from Aging:
Eat healthy - Having a nutritious balanced diet can make a tremendous positive impact on your skin. Consumption of food items that are rich in vitamins, minerals and other nutrients is essential. It is also important to drink lots of water and fluids to stay hydrated. Junk food and sugary drinks should be avoided as it negatively affects skin health.
Avoid sun exposure - This is the most basic way of reducing the rate of skin aging and slowing down the process. While going out in the day cannot always be avoided, it is important to keep the skin covered with clothing, hats and sunglasses.
Exercise regularly - Keeping fit through regular workouts and exercise improves the circulation of blood in the body and consequently, the supply of blood and oxygen to the skin. This keeps the skin healthy and young and prevents early onset of wrinkling and aging.
Anti-aging Dermatology Treatments:
Botox: Botox is an injection that temporarily relaxes facial muscles to reduce the appearance of fine lines and wrinkles, as well as prevent new lines from forming. Common injection sites include the forehead, the area between the eyebrows, the corners of the eyes, and the sides of the chin. Botulinum toxin (BOTOX) for treating facial wrinkles is the most frequently performed cosmetic procedure. It has become the most common entry procedures for clinicians seeking to incorporate aesthetic treatments into their practice.
Dermal Fillers: As we age, our faces naturally lose subcutaneous fat. The facial muscles are then working closer to the skin surface, so smile lines and crow's feet become more apparent. Dermal fillers help to diminish facial lines and restore volume and fullness in the face. Dermal fillers can be used to:

Plump thin lips
Enhance shallow contours
Soften facial creases and wrinkles
Improve the appearance of recessed scars
Dermal fillers can be very helpful in those with early signs of aging, or as a value-added part of facial rejuvenation surgery.

Thread Lift: Thread lifts can be a great way to rejuvenate and restore youthful contours to areas such as the brows, cheeks, jowls and the neck area. The procedure uses multiple, hair-thin needles that have fine threads dipped in bio stem cell liquid, inside them. These needles are inserted into a layer of the skin one-by-one and then pulled out together smoothly, leaving the fine thread inside the layers of your skin. This induces fibroblast and promotes collagen production and literally lifts skin. The thread is gradually absorbed into the skin.
RF Tightening: Radiofrequency (RF) energy treatment is technology for non-surgical tightening of the early signs of loose or sagging skin; ideal for those people who either don't want, or don't believe they are old enough to have a surgical procedure. Pure RF energy alone is primarily used to treat skin laxity by facial tightening, and is best suited to patients with mild to moderate sagging of facial tissues, usually those in their mid 30s to 50s, with any skin colour. It is commonly used to treat the forehead, under the eyes, cheeks, mid-face, jaw line, and neck.
HIFU Facelift: High-intensity focused ultrasound (HIFU) lifts and tightens skin for a non-surgical face lift and neck lift. Since its release, Ulthera (Ultherapy) has been quickly growing in popularity with experts worldwide as an advanced HIFU device. Common treatment areas include - Brows and forehead, Chin, Neck, Stomach and Stretch marks. With just one treatment, HIFU pushes mature skin to start working hard again. Your eyes will look more open, brows more lifted, fine lines softened, and pore reduced. Because of the restored elasticity, your skin will feel softer and more supple, too.
Quick Tips to Look Younger-
1. Live happier: Life is a constant struggle. From unexpected changes to life altering moments, we constantly face stress, tension and sometimes depression. Those who we know living a happy life also face the same situations. The difference is how they choose to find happiness despite facing adversities. Stress speeds up the aging process. When you are stressed, it creates an imbalance of hormones causing collateral damage. To cut down stress, spend more time doing things that make you happy. Choose a hobby like painting or stress busters like yoga and exercise.
2. Eat fruits and vegetables: It is important to eat the right serving of fruits and vegetables daily, as they are rich source of vitamins and minerals and protect your skin from free radicals and cellular damage. From cucumber and tomato to fruits like papaya, each provides it own set of exfoliating benefits, which firm up your skin, improve your complexion, get rid of fine lines and slows down the aging naturally. In case you have a concern or query you can always consult an expert & get answers to your questions!
2
people found this helpful
Asked for male, 18 years old from Hyderabad
Acne or pimples. Due to hormonal changes. Oily skin causes it. Common in adolescent age. May occur in adults also. Food like Oily foods, ice cream, chocolate and sweets increase it. Treatment depends on the grade of pimples or acne. So, please send photos by direct online consultation as it's a must to see which grade of pimples or acne for accurate diagnosis and treatment.
5
people found this helpful
View All Feed
Near By Clinics

Mahim West, Mumbai,
Mumbai
View Clinic

4.5
(

19

ratings)
View Clinic