About
We are dedicated to providing you with the personalized, quality health care that you deserve.
...more
We are dedicated to providing you with the personalized, quality health care that you deserve.
More about Dr. Brend's Marriage Counselling Center
Dr. Brend's Marriage Counselling Center is known for housing experienced Psychologists. Dr. Brenda Fernandes, a well-reputed Psychologist, practices in Mumbai. Visit this medical health centre for Psychologists recommended by 66 patients.
Timings
Location
Sameer Housing Society, Shop No. 1B3, Rishi Complex, Holy Cross Road, I C Colony. Land Mark: Near Cafe Cofee Day and YMCA Grounds, Mumbai
IC Colony
Mumbai,
Maharashtra

Get Directions
Doctor in Dr. Brend's Marriage Counselling Center
PhD - Psychology
Psychologist
Services
Submit Feedback
Submit a review for Dr. Brend's Marriage Counselling Center
Your feedback matters!
Write a Review
Feed
Nothing posted by this doctor yet. Here are some posts by similar doctors.

MBBS Bachelor of Medicine and Bachelor of Surgery, MD - Psychiatry, Master of Public Health (MPH) Sweden
Psychiatric disorders like bipolar disorder or schizophrenia do not appear all of a sudden. There are small changes that happen to an individual over a long period of time until the disease fully develops. These signs and symptoms might be too subtle in the early stage for other people to notice until they become obvious. But early detection of any irregularity proves to be more beneficial for the patient in the long run.
It is important to know the telltale symptoms of mental disorder to distinguish between what is regular and what is not.
- Withdrawal
Everyone needs some quiet time to cool off and relax but if a person continuously withdraws him/herself from social occasions and avoids meeting or speaking to friends, it could be a sign that something is wrong. Losing interest in life, work and people are symptoms of depression and psychotic disorder.
- Thinking problems
Having trouble concentrating, remembering, understanding and explaining oneself in a coherent manner are some common signs of mental disorder.
- Anxiety
Excessive stress and anxious behaviour for a prolonged period are not normal. Frequent heart palpitations, headache, shortness of breath, racing mind and restlessness are cries of help that need to be heard.
- Emotional outbursts
Sudden dramatic outbursts for no apparent reason, frequent mood swings and feeling distressed are potent signs of mental illnesses. These kinds of behaviour are seen as part of a person's nature and so they are often unnoticed.
- Changes in appetite and sleeping patterns
Oversleeping may be a sign of depression and insomnia could be a sign of anxiety. Changes in appetite and not caring about oneself or the world are indicators of a mental problem.
Alternating between being happy and sad as you go through life's ups and downs is normal, but if you're sad most of the time, it could be a sign of being depressed. Depression takes the joy out of all your activities, and can make merely getting through a day feel overwhelming. The first step to overcoming this problem is to understand its symptoms and causes. Not everyone experiences depression the same way, but here are a few questions that can help tell you if you are depressed or not.
- Do you feel helpless?
It is common for depressed people to feel helpless and that everything around them is out of their control. As a result, the person may either stop participating in activities all together or try to control things they can't. Both situations are cyclic and lead to further depression.
- Have you lost interest in daily activities?
The feeling of helplessness is one of the main reasons depressed people lose interest in activities. Another reason is that activities that were once enjoyed now do not seem interesting enough. In most cases, this leads to the person isolating himself and withdrawing from all his family and friends.
- Do you often feel angry or irritated?
Depression is almost always accompanied by irritability and anger. Small annoyances that would usually be overlooked quickly, take on an inappropriate significance. This can lead to poor impulse control, substance abuse and anxiety disorder. In most cases, anger and depression are related by the person trying to take accountability for things that are out of his control and hence feeling helpless.
- Is there a change in your sleep pattern?
Your sleep quality is very closely related to the way you feel. Depressed people often suffer either from insomnia or oversleeping. Depressed people can have trouble going to sleep as well as staying asleep. This can cause drowsiness and lethargy during the day. Sleep apnea is also linked with depression. As you can imagine, if this is left untreated, it will only worsen your depression.
- Do you feel tired?
When the body does not get adequate sleep, you begin the day feeling tired. Thus depressed people often feel fatigued and complain of a number of muscle and joint pains. This is because the body has not had enough time to regenerate cells during the night. This is usually complemented by complains of persistent headaches and stomach aches, both of which are emotionally connected to the way you feel.
The nature of depression is such that it lowers a person's self esteem to the point of interfering with his ability to seek help. Hence if you have a positive response to the above questions, it is time to address your problem before it worsens.
Getting hallucinations is a mental condition where a person sees, feels, hears, and tastes things that actually don't exist beyond one's heightened imagination or delusion. It involves the experience of perceiving something not present. Hallucinations can be pleasing or frightening. However, there is almost always an identifiable cause behind it.
They can be triggered by:
Taking hallucinogenic or psychotropic substances
Mental conditions like dementia and schizophrenia
Neurological conditions like Alzheimer's disease or Parkinson's disease
Macular degeneration, leading to loss of vision
Migraines and brain tumor can also lead to such delusions
Some of the signs of hallucinations:
Hearing voices: The medical term for hearing voices is called an 'auditory hallucination'. A person may sense sounds or noises coming from inside or outside of their mind. The noise might be random or disrupting. One might also feel the voices talking to each other or trying to tell them something. Most of the times, these voices come from inside the person's mind; or in some cases, one's heightened perception may make a normal noise delusional.
Seeing things: This is also called visual hallucinations. For instance, one may see unnatural things like a floating chair in thin air. It all depends on a person's perception. Sometimes these hallucinations appear as bright flashy spots or rays of light.
False sense of taste and smell: Technically, these are known as gustatory and olfactory hallucinations respectively. One may feel a kind of odor coming from one's body or surrounding; or a person might feel that something he/she is drinking or eating has an odd taste. This is again too much thinking, causing delusional sensory activities.
Tactile hallucinations: This is when a person feels things that don't exist. One may feel that he/she is being touched or tickled even when no one else is around or that insects are crawling beneath the skin. One may experience strange sensations, which are not a part of a reality.
Hitting the gym and shedding a few pounds does good for health. Indeed, a person needs to do some exercise, in the gym or outside, to stay fit. But does that make a person completely healthy?
Health is a wholesome combination of physical and mental health. One needs to stay fit mentally as well as physically to stay completely healthy. Physical health and mental health are closely connected. In fact, good mental health can go a long way in ensuring good physical health.
Mental illnesses like anxiety, depression, etc. can affect the ability to participate in various social events. This can, in turn, give rise to various chronic diseases, and also bring down one's ability to recover from diseases. In a way, mental health is no less important than physical health. Satisfying emotional needs and cravings is also important, since that keeps the mental health strong.
One needs to attend to emotional needs. If a person doesn't do that, the quality of life can suffer. A setback in quality of life can precipitate setbacks at work, as well as relationships.
All this can drag a person down in a spiral of emotional and consequent physical suffering.
What Is Implied by Mental Health?
Mental health refers to the overall psychological well-being of a person. It includes the way one feels about himself, the quality of his relationships, how he deals with difficulties as well as his ability to manage emotions and feelings.
Is Mental Health A Lesser Evil?
Mental health is not a lesser evil. The problem with mental health is that people usually take it for granted. The physical manifestation of a heart attack or a broken arm compels people to visit the doctor or get admission to a hospital. However, mental health problems rarely have such sudden emergency manifestations. There are symptoms, but people rarely ascribe an element of emergency to such symptoms. People don't often recognize symptoms of mental health problems unless they are accompanied by physical symptoms.
Common Mental Health Problems with Physical Manifestations
Some mental health problems may show up as physical health problems. Problems like depression, stress, anxiety, etc. often give rise to fatigue, headaches, muscle tension, heartburn, stomach aches, lack of appetite, heart palpitations, insomnia, etc. Nevertheless, people often tend to disregard their emotional problems.
The Biggest Challenge
The biggest challenge is acknowledging the problem. Unfortunately, even at this age and time, mental health problems are associated with social stigma. This makes it difficult for people to acknowledge the problem and seek help to resolve it. In fact, people tend to interpret their own emotional problems as their weakness. This leads many people to seek solace and emotional well-being elsewhere. Most often their pursuit leads them to take alcohol and stay away from the problem. Little do they realize that alcohol cannot solve any problem, but can certainly lead to an increase in physical problems. The person needs to visit a psychologist to treat his mental health and not try to gulp down his feelings with glasses of alcohol.
Conclusion
Mental health is as important as physical health. This is why in case a person experiences any symptoms, he/she should immediately consult a counselor.
"Get off the mobile and go outside" - are these words being heard more commonly nowadays than at any point in time before? Humanity has just stepped into one of the newest psychiatric disorders. What is worse is that the medical world is divided on whether this should be considered as a disorder, or simply be passed off as a generation gap. Let us look a little deeper about the disorder.
What is internet addiction?
Only recently did Internet addiction and phone addiction became a part of the diagnostic and statistical manual of the mental disorders i.e. Internet addiction is now effectively considered a psychiatric disorder, and there are chances of identifying and treating it using medically approved means. As the name suggests, internet addiction and phone addiction means that the person is using his creative and designated time on a medium when he is no longer required to.
Simply put, it becomes an obsessive habit on part of the person to look into his/her phone and use the internet as a routine activity. Long term addiction can lead to many psychological factors such as withdrawal symptoms, depression, and general loss of awareness about the surroundings. For most people, the syndrome can be an underlying factor of an even more severe health condition that the person is trying to mask by whiling away his/her time on the internet and mobile.
Addiction in today's world
As of now, only two countries, South Korea and China have identified the disorder, and treatments are administered. Europe and the United States have also categorised it as a disorder, and research is being done on it. The general treatment plan that exists presently, aims to understand the patient first. The psychiatric treatment tries to successfully bridge the user and his/her addiction.
From practicing different times of using the internet, to suggesting new schedules and goals, the person can be slowly be eased back into society. The purpose of psychiatric intervention is not to block the internet/ mobile usage completely, but to limit it. A person is educated to get his satisfaction in other forms, like relationships, outdoor activities.
Medical Possibilities
Though still in its early stages, the medical world has made it clear that its contribution towards these mental addictions would increase many fold in the very near future.
For a fully functional and productive life, a person requires a healthy body and a healthy mind. Mental health issues could range from depression, bipolar disorder, anxiety disorder, dementia, obsessive-compulsive disorder, schizophrenia, autism and other causes. Hence, it is important that a person pays attention to these mental health disorders to avoid further problems in their lives, as well as the lives of the people around them.
Here are a few reasons as to why a person should not avoid or ignore their mental health problems:
Better Physical Health: There is a solid association between the brain and the body. In case you are in physical pain, your work and family life might be influenced or you will be unable to do the activities you might like. This can prompt anxiety, nervousness and depression. People with physical health issues are three times more prone to look for mental health care than those without physical conditions as physical health problems can prompt mental distress and mental health issues can impair your physical health.
Enhanced Productivity and Financial Stability: Stressful situations may trigger reactions that can make a person unproductive and lead to financial problems as well. Some people end up abandoning their homes, going bankrupt or homeless after trying to manage some sort of mental illness.
Less Strain on the Family: Mental sickness or disorders influence families as well. The children of individuals with mental health issues are at more serious danger for misuse, disregard and an extensive variety of emotional and behavioral issues. Since they cannot look up to their parents for help and they frequently isolate themselves from their friends and most of them do not get the required social backing. Much of the time, the impact extends into adulthood, driving children to look for psychological or mental treatment of their own.
Evasion of Crime and Victimization: A few studies recommend that individuals with untreated mental health, particularly in combination with other risk factors, might be at risk of carrying out criminal activities, violence or most probably becoming victims themselves. The danger increases gradually when the individual uses medications or alcohol or has acute symptoms. It could also happen if they are not aware of their mental state or have a poor adherence to medication. Usually, acts of violence happen against relatives or somebody in the individual's nearby group of friends or in close proximity to them.
A Longer, Happier Life: Individuals with even a mild mental health issue may have a lower life expectancy and a short life span. Those with the largest amounts of depression or nervousness had the danger of death that increased an incredible ninety-four percent, mostly identified with heart diseases.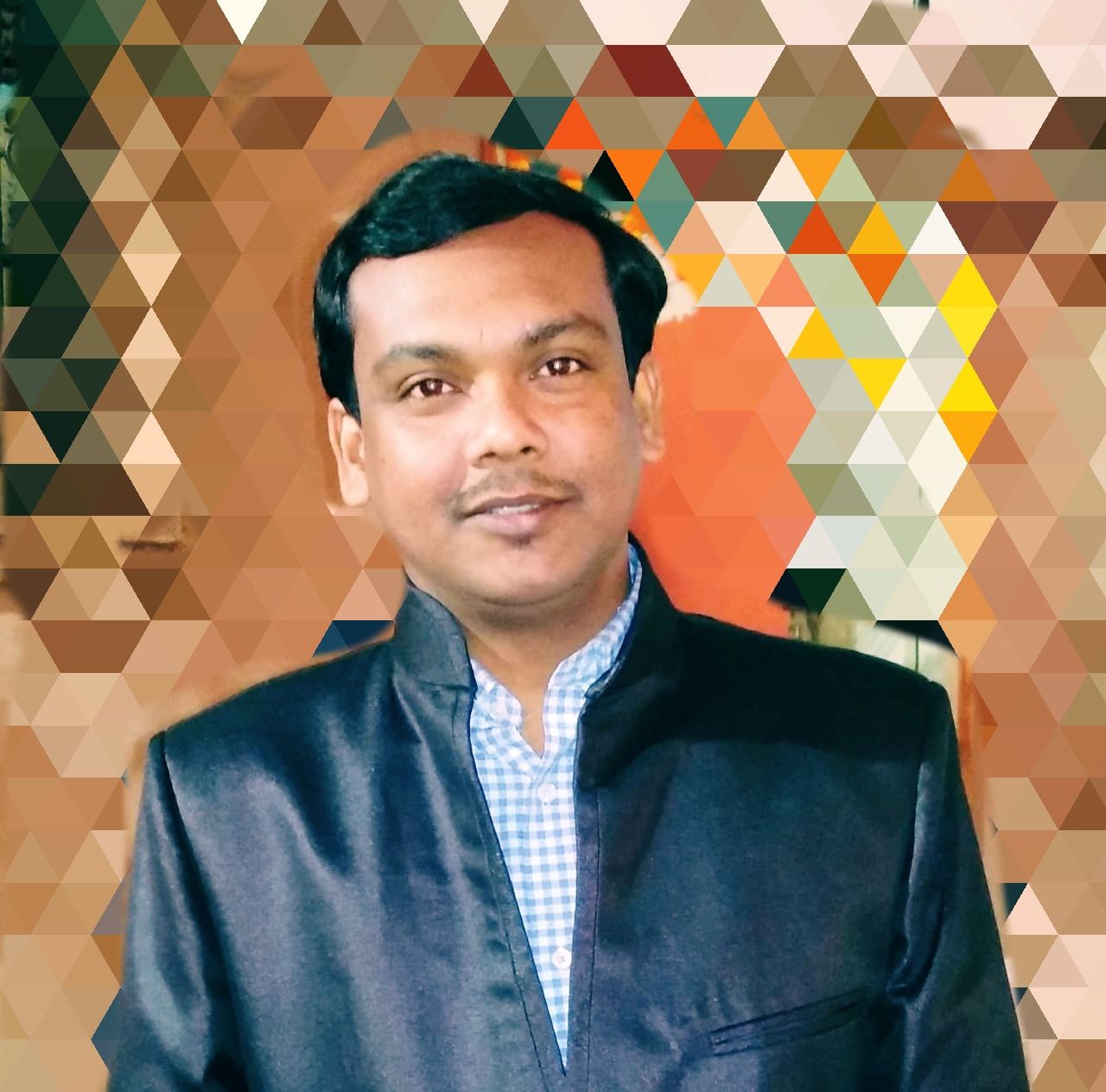 Master in Clinical Psychology, Dip. in child Psychology, Master in Sociology
What is Acute Stress Disorder
Acute stress reaction usually happens when some stressful events occur. Acute usually indicates that the symptoms occur quickly and do not last for a long time. Symptoms, such as anxiety and stress occur when exposed to stressful events. It is believed that acute stress disorder occurs after unexpected crisis like traumatic events, serious accidents, domestic violence, sexual assaults or sudden bereavement. Acute stress reactions are commonly seen in people who have experienced major disasters or terrorist incidents.
Symptoms of Acute Stress Reaction
Symptoms of the condition develop very quickly, within minutes to hours in response to a stressful condition. Some of the symptoms are:
Anxiety, mood changes, emotional trauma (ups and downs), poor concentration and sleep, irritability and the desire to be alone
Unpleasant recurrent dreams
Avoiding situations and people who may cause anxiety and stress
Emotionally numb
Nausea, palpitations, headaches, abdominal pain, difficulty in breathing and chest pain are usually caused by the stress hormones like epinephrine.
Management of Acute Stress Disorder
Generally treatment is not required as the symptoms go when the stressful episode is over. Talking to family and friends or understanding the symptoms is helpful. Some people might experience extended symptoms. The following can be done:
Cognitive Behavioral Therapy (CBT): This is the therapy where a person can talk to an experienced therapist to understand the patterns and the triggers that charge the problem. The aim of the therapist is to change the way a person thinks and help him avoid the thoughts and be more realistic and calm. Usually when CBT is used for acute stress disorder patients then it is termed as trauma focused CBT.
Counselling: This is usually done when the symptoms are more severe or persistent. It is helpful as it helps to explore the way to deal with the stress and its symptoms. Psychiatrists help by counselling the people and also there are many online resources, which might be helpful.
1
person found this helpful

Bachelor in TCM, Diploma in Acupuncture, Diploma in Naturopathy & Yogic Science (DNYS)
Defeat Stress and Anxiety with Acupuncture
That overwhelmed feeling that you wake up to every day - a feeling of suppressed anger together with acute feelings of low self-esteem - is the indicator of a growing health issue that affects 9 out of 10 individuals worldwide. The expectations from personal as well as professional front add up to stress, anxiety and consequently depression that can have hazardous health effects if the warning signs are ignored.
Conventional treatment practices suggest the use of drugs and consultation sessions, which is associated with sluggishness, decreased efficiency, and often shame. Acupuncture, on the other hand, is a wonderful alternative to the conventional path, with people reporting a marked improvement in their mental and physical health in just one session.
Symptoms of Stress and Anxiety
Stress and anxiety are mental issues that often are ignored. It is crucial to detect the early signs of stress and identify the source to restore the well-being of both mind and body. The symptoms include -
• Panic attacks of increasing frequency
• Low self-esteem
• Uncontrollable mood swings
• Irritation
• Inability to concentrate
• Inability to relax
• Insomnia
• Lack of appetite
How Acupuncture helps with stress and anxiety
• Acupuncture is a chinese practice that restores balance and calm in the mind and body. It involves a practitioner inserting needles at specific points in our body to redistribute and balance energy flow or qi and allow the body to heal from within.
• The natural healing response of the body is initiated due to increased blood flow resulting from the varying pressure of the various needles that are inserted into the body.
• Many people feel embarrassed to visit a consultant for mental health issues. Acupuncture is to be a better alternative for them and help them to address a variety of symptoms at the same time.
• Acupuncture helps in curing stress and anxiety by redistributing the energy flow within the body, unlike conventional medical practices that focus on reducing the activity of the nerve transmitters.
• Acupuncture is not associated with the side effects typically accompanying anti-depressant medication, such as sluggishness, addiction etc.
• The role of the acupuncturist is crucial in the treatment of stress and anxiety as the efficiency of a session depends on the correct identification of the underlying cause.
Mental health issues remain taboo in large parts of the world, with 75% of suffering individuals who feel ashamed to discuss their concerns. Making healthy choices in life is something everyone owes to himself or herself for living a fulfilling life. However, stress and anxiety have become major roadblocks to this. It is your choice to either succumb to stress and anxiety or start making healthy choices by booking yourself a session with a licensed acupuncturist and being on your path to a rewarding life.

Ten tips for a healthy brain and nutrition
Let your food be your medicine
1. Avoid sugar in your diet: researchers conclude that having a diet rich in sugar and fructose could be the most damaging thing you do to your brain, among other organs.

2. Omega 3 fats in diet: our body needs a balance of omega 3, omega 6 and omega 9 in the body. A good intake of omega 3 fats helps in decreasing neuroinflammation.

3. Vitamin b12 and folate levels: asses your vitamin b12 plus folate levels, and take good quality multivitamins to optimize blood levels of these vitamins.

4. Antioxidants rich diet: try to take vegetables 6-8 times in a day with seed and nuts every day.

5. Optimize your vitamin d levels: researchers believe that optimal vitamin d levels are neuroprotective, it protects brain cells by increasing the effectiveness of glial cells in nursing damaged neurons back to health.

6. Try consuming gluten free, casein free diet to rule out non-coeliac gluten sensitivity which is in turn related to neuropsychiatric disorders.

7. Avoid or limit cow dairy: I recommend yogurt and ghee made using cow milk. Try camel milk or goat milk products. Always go for organic products.

8. Organic diet: researchers conclude that pesticides and other chemicals in food leads to intestinal damage and also believe that leaky gut is related to leaky brain. Try to implement an organic diet as much as possible and stay away from pesticides, antibiotics, hormones and GMO foods.

9. Increase fiber content in diet: add chia seeds and flax seeds to your diet, as it feeds the healthy microbiome present in your intestine.

10. Add fermented foods to your diet.
2
people found this helpful
Mr. Monga life is onetime offer. you already crossed your main time but your partner not co-operated or hurt you. you may ask your mind why happened and what to do. you are only one person who may get answer. but do not hesitate who is minding what is not important, think what you want.
1
person found this helpful
View All Feed
Near By Clinics

4.4
(

684

ratings)
View Clinic