About
We are dedicated to providing you with the personalized, quality health care that you deserve.
...more
We are dedicated to providing you with the personalized, quality health care that you deserve.
Timings
Location
Panchakarma & Ksharsutra Center. Navjeevan Hospital, Opposite of Agarwal Township & McDonald's, Near Babhola Naka, Station Road, Vasai West.
Mumbai,
Maharashtra
-
401202

Get Directions
Photos (4)




Videos (4)
View All Videos
Amenities
Parking
Cafeteria
Online Appointments
Reception
Waiting Lounge
Ac Rooms
Credit Card
Doctors in Dr.Bhujbale's Ayurveda and Piles Clinic.

MD - Ayurveda, Bachelor of Ayurveda, Medicine and Surgery (BAMS)
Ayurveda
₹350 online
10:00 AM - 01:00 PM
06:00 PM - 09:00 PM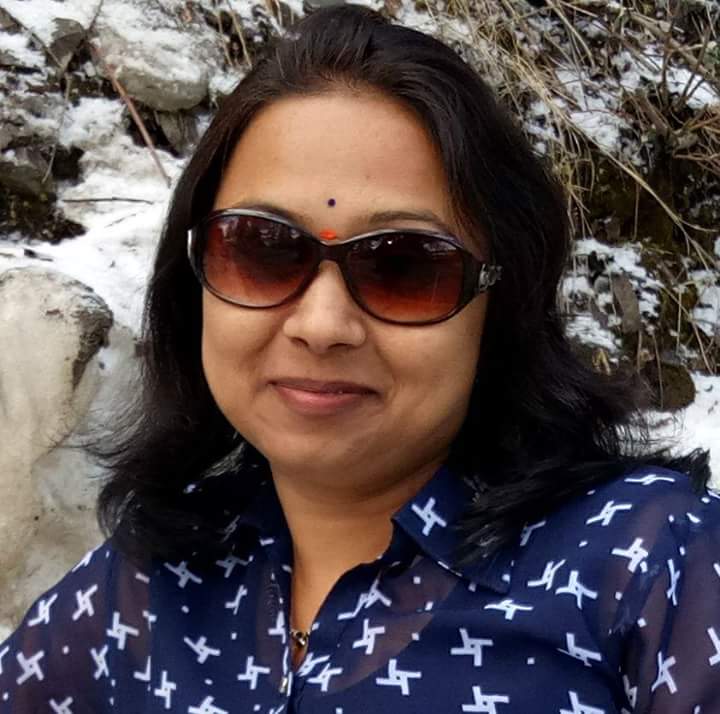 Bachelor of Ayurveda, Medicine and Surgery (BAMS), Certificate Course In Ksharasutra Therapy
Ayurveda
₹350 online
10:00 AM - 01:00 PM
06:00 PM - 09:00 PM
Specialities
Ayurveda
A science of natural medicine, offering productive care against a number of medical conditions
Patient Review Highlights
"Professional"
1 review
"Prompt"
3 reviews
"Well-reasoned"
12 reviews
"Helped me impr..."
4 reviews
"Thorough"
1 review
"Practical"
4 reviews
"knowledgeable"
25 reviews
"Sensible"
7 reviews
"Caring"
8 reviews
"Very helpful"
43 reviews
"Saved my life"
4 reviews
"Inspiring"
2 reviews
Dr.Bhujbale's Ayurveda and Piles Clinic. Reviews
Purshottam Sidheswar Pandit
Aug 9, 2018
I found the answers provided by the Dr. Bhujbale's Ayurveda & Piles Clinic to be very helpful, knowledgeable, caring, well-reasoned and practical. Badhiya hai sir main ghee ka sevan karunga thanks sir
Siva
Aug 2, 2018
I found the answers provided by the Dr. Bhujbale's Ayurveda & Piles Clinic to be very helpful, knowledgeable and helped me improve my health. Txs for ur valuable guidance.
Nabeel
Nov 27, 2016
I found the answers provided by the Dr. Sudhir Bhujbale. to be sensible. Thank you sir. But I just wanted to know if there is any specific problem in that.
Raja Raman
Nov 12, 2018
Dr. Srushti Bhujbale. provides answers that are knowledgeable, well-reasoned and helped me improve my health. This is good. Thank you
Verified
Aug 14, 2018
It was very good. He listens to you very patiently & explains you very elaborately, satisfyingly. Tests very curiously.
Aaradhya
Aug 9, 2018
I found the answers provided by the Dr. Bhujbale's Ayurveda & Piles Clinic to be knowledgeable. Knowledgeable
Mukesh Sachdeva
Jul 4, 2018
I found the answers provided by the Dr. Bhujbale's Ayurveda & Piles Clinic to be knowledgeable. Thanks sir
Krishana
Jul 31, 2018
Dr. Sudhir Bhujbale. provides answers that are very helpful and well-reasoned. Thank you very much sir
Ramesh Chandra Murmu
Feb 6, 2018
Dr. Sudhir Bhujbale. provides answers that are knowledgeable. Thank you giving information.
Savinu
Jul 30, 2018
Dr. Bhujbale's Ayurveda & Piles Clinic provides answers that are very helpful. Satisfied
Amita Kailas Patil
Oct 23, 2018
She was very kind.n she solved my queries
Verified
Nov 19, 2018
Satisfied
Verified
Mar 3, 2019
Good
Dr.Bhujbale's Ayurveda and Piles Clinic. Feeds
Shared 1 week ago • Featured Tip
Ayurveda is an ancient Indian life science that requires you to make various lifestyle changes along with the use of medication that is based on herbs and condiments with massages and Yogic postures. This field of medicine believes in getting to the root of the problem so as to cure it and prevent it in the future as well. Gastritis is no different and enjoys the same kind of attention when it comes to Ayurveda. Here is everything you need to know about the Ayurvedic perspective of gastritis.
Definition: As per Ayurveda, gastritis is known as Urdhva Amlapitta, which can lead to the occurrence of stomach ulcers when the inflammation of the stomach lining goes untreated for a prolonged period of time. This inflammation is the basic outcome of the condition.
Causes: Problems in the Vata Dosha, one of the four Doshas in the body, can cause this condition. Also, a build up of Ama or toxins due to poor digestive health, can lead to the occurrence of this disease. As per Ayurveda, there are many reasons that may cause this toxin build up and the imbalance in the Vata Dosha. This includes eating spicy food on a regular or frequent basis and taking too many drugs like pain killers and analgesics which can lead to this condition. Also, too much of alcohol consumption and greasy food can cause gastritis. Further, one of the main causes of gastritis as per Ayurveda, is the presence of too much stress and worry, and the lack of a proper routine when it comes to eating, sleeping and exercising.
Symptoms: The main symptoms include appetite loss and nausea, as well as discomfort and pain in the abdomen. Gastrointestinal bleeding and blood discharge may also occur for patients suffering from this condition. Headaches and vomiting are also common symptoms of this condition.
Medication: There are various Ayurvedic medicines that can help in treating this condition. Sukumara Ghrita are ghee based preparations that can be taken every morning with a glass of warm milk in order to activate the digestive fires and improve the digestive powers. The difference can usually be seen in a matter of days. Dhatri Lauha includes amla juice which should be taken twice a day. Lemon juice, ajwain, amla and ginger are also helpful in such situations.
Lifestyle Changes: Avoiding spicy and greasy food as well as stopping alcohol abuse and smoking can help in curing this condition. One should also stay away from excessively stressful mental and physical tasks.
Taking the right steps at the right time for a proper routine with good habits can help in treating this condition as per Ayurveda.
Shared 1 month ago • Featured Tip
Piles or haemorrhoids is a condition in which the rectal veins become inflamed, thus causing bleeding and swelling. Hemorrhoids are clumps or cushions of tissue which get aggregated around the anal canal and are full of blood vessels, muscles and elastic fibres. Piles can be of various sizes and are found inside the anus or around the anal region. However, piles found inside the anal canal are way more common than the external ones.
In most cases, this condition can be treated by taking required medicines along with following a high-fibre diet. However, in some cases, the piles might be severe and need to be removed surgically. The common symptoms of piles are blood discharge while eliminating faeces and abnormal enlargements around the anal region. Piles might also be characterised by excessive itching of the anal region and pain during defecating.
In Ayurvedic terms, piles are called ArshaShoola which translates to extremely painful conditions akin to the piercing of needles. This condition can be gotten rid of by availing of various Ayurvedic remedies.
Treatment-
Surgical treatment of piles is not necessary; rather it has been observed that recurrence of the condition is experienced by people who usually undertake surgery. Treatment of piles using Ayurveda usually includes dietary and lifestyle changes; making most of the remedies easily implementable. Listed below are some Ayurvedic remedies:
Herbs: Herbs used for ayurvedic treatment of piles include Haritaki and jimikand.
Diet: Permanent moderation of diet is needed for the treatment of piles. Some dietary changes include:

Starchy foods such as yellow pumpkin and potato should be avoided and replaced with fibrous foods.
Inclusion of mango and sesame seeds adds bulk to the diet and helps in preventing constipation.
Natural food softeners such as 'jambul', 'amalaki', dried figs and papayaare also recommended.

Lifestyle Changes: Some of the basic lifestyle changes include:

Regular cleansing of the colon.
Regular exercise is mandatory.
A normal and healthy sex life should be followed. Aggravation of symptoms of piles is caused due to abnormal or excess sex.
Avoiding sitting for long periods.
Consume enough water in a day (about 2-3 liters). If you wish to discuss about any specific problem, you can consult an ayurveda.
7114
people found this helpful
Take hot sitz bath twice daily and apply betadine ointment. Or if not gone then consult with your doctor.
1
person found this helpful
Shared 5 months ago • Featured Tip
Stress is a very harmful all inclusive component of the human kind and can be good for us at times so that we can meet deadlines, but an excess of stretch can be very hurtful and can trade off our health physically, rationally, and emotionally. Depression is a very common and primarily created by stress.

When we are bearing overabundance of stress, numerous frameworks in the body can be adversely influenced: the digestive framework and metabolic system, the cardiovascular system, the musculoskeletal framework, the nervous system and the immune system. Excess stretch can likewise affect our mental and emotional health, our relationships with others and additionally the well-being of our bones and make us age faster.

Ayurveda offers a wonderful point of view on stress and depression management. Here are a few natural and Ayurvedic ways that can help relieve stress and depression:
Basil leaves with Yogurt: Take ten or twelve basil leaves and blend them into yogurt. You can also add sugar to make it tastier. Blend this mix nicely to make a paste. Drink this paste to help get rid of stress.
Fenugreek Seeds: Fenugreek seeds are the best type of herb to cure numerous kinds of diseases and infections. It is additionally extremely helpful during stress and depression. You can use it and feel its benefits.
Take Chamomile tea: You can have chamomile tea. It is a successful treatment for depression. It can soothe your body from the inside and also help you sleep.
Lemon Balm: Put on lemon balm to dispose off the tension and any kind of depression. It keeps up the nervous system working.
Use ashwagandha: You can use ashwagandha to get alleviation from stress and depression.
Lemon Juice: Drinking a glass of lemon juice every day is useful. Lemon is the best energizer for our body and keeps us on our feet while providing a cool feeling to the body from the inside.
Almond with Milk: Take five to six almonds and drench into the water around evening time. Peel off and granulate them the next morning. Infuse this paste into a glass of tepid water. You can also add some honey or sugar to make it delicious.
Triphala Powder: Using triphala with water around evening time is additionally helpful to recover from stress.
Cardamom Seeds: You can take five to six cardamoms. Biting their seeds at whatever time in a day has been proven beneficial.
Amla With Nutmeg: Take some juice of a crisp amla (Indian Gooseberry) and include a couple measure of nutmeg powder into it. Add some rock salt and blend them appropriately and drink it.
Brahmi: Take a teaspoon of brahmi powder and swallow it with any natural liquid. It will help you channel your energy and work towards something more to distract yourself from stress.
Yoga: For releasing stress, meditation and yoga are best.
6167
people found this helpful
Shared 5 months ago • Featured Tip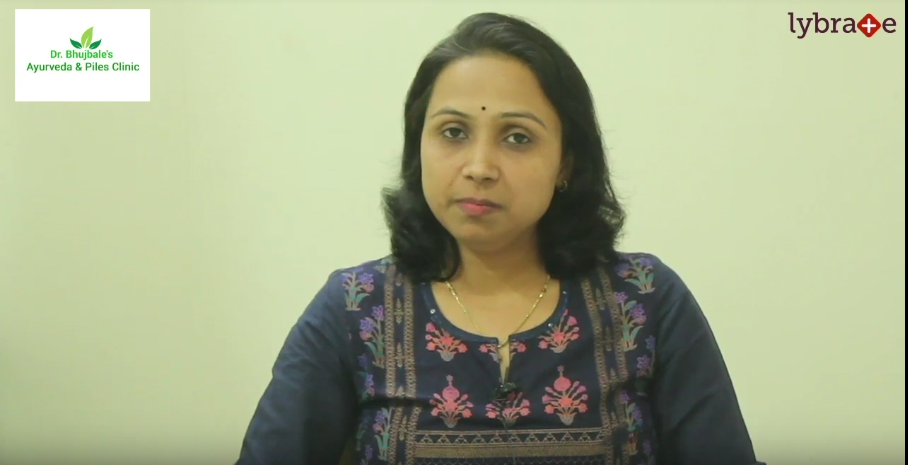 Namaskar,
I am Dr. Srushti Bhujbale, Ayurveda. Aaj hum baat krenge anal fistula ke bare me. Ye aisi prolem hai jo apne aas paas ki skin ko khtm kr ke hole bna deta hai. Isme se ek hole anal region ke bahar hota hai. And 2nd skin ke andr. Iska symptom hai pus, blood discharge, gilla pan, irritation. Iske causes hain infected anal disorder. Hard stool hone se agar anal me cut aa gya hai or use apne ignore kr dia hai to us se fistula ho skta hai. Early treatment is problem ko vhi khtm kr deta hai. 2nd cause hai hygiene issue, unclean anal area. 3rd cause is ulcerative colitis. 4th is tuberculosis. 5th is cancer. Anal region se agar apko koi bhi symptom dikhta hai to immediately Dr se consult kren.
Iske lia kshar sutra aisa treatment hai jisme recurrence nhi hai. Is treatment no need of hospitalisation, safe, no need to operate. Anesthesia deke bhi ye treatment kia jata hai. Hum ayurvedic treatment me ek medicated thread hole me dalte hain. Isko every 7th day change kia jata hai. Ye thread cutting and healing ka kam krta hai. Pain ka issue is treatment me nhi rehta hai. Iske baad Dr ke sath follow up lena chaiye. Thread change me agar delay krte hain to infection ke chances badh jate hain. Treatment me dhyan rkhen ki aap spicy food and non-veg na khayein. Driving avoid kren. Hot seat bath ek important role hai. Isme koi chemical ka use nhi kia jata hai. Agar apko or bhi information chaiye to aap mujhe Lybrate ke through consult kr skte hain.
Thank you!
5943
people found this helpful
Shared 5 months ago • Featured Tip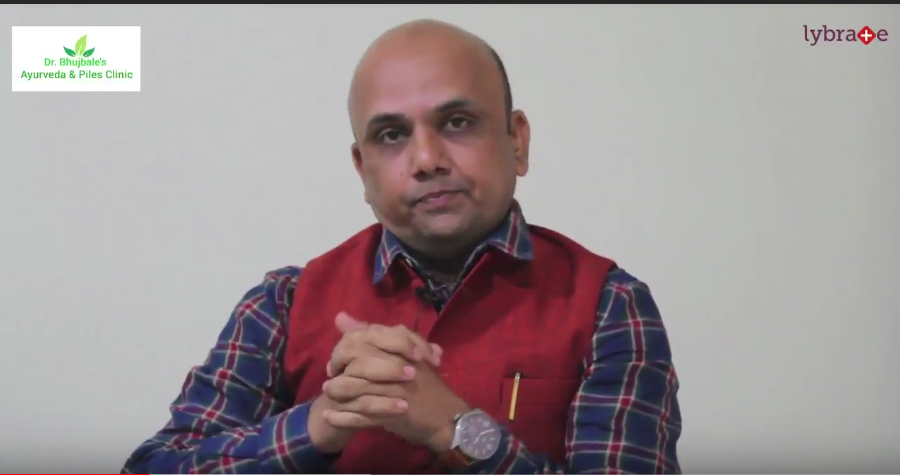 Panchakarma, a formidable Ayurvedic therapy, eliminates accumulated toxins from the body, improves metabolic rate and digestive fire and brings balance to the doshas (the energetic principles of the body and mind). Panchakarma is recommended for everyone.
5881
people found this helpful
Asked for male, 25 years old from Ludhiana
Shared 5 months ago • Featured Tip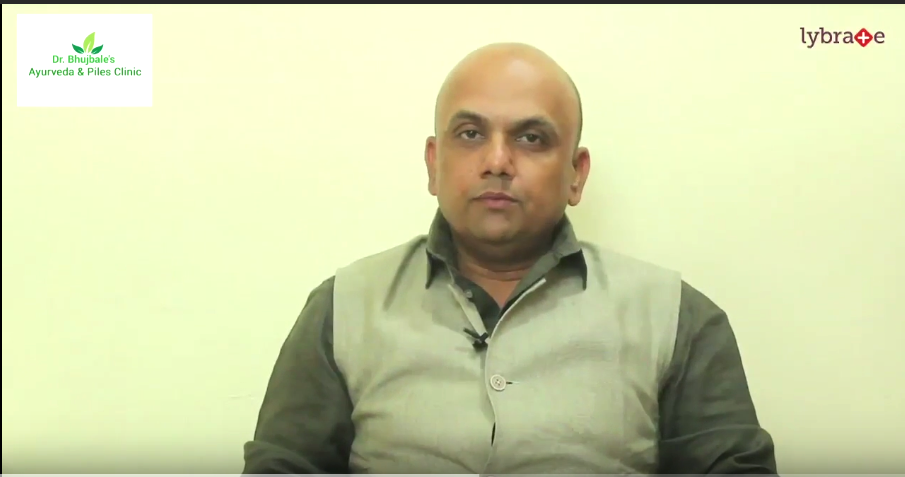 Namaskar, Main Dr.Sudhir Bhujbale, Ayurveda, Mumbai. Aaj hum baat karenge ayurveda ke myths ke baare mein.
Ayurveda kaafi purana treatment hai. Ye prachin bharat se chal raha hai. Ayurveda science hai. Isliye 1000 years se aaj bhi ayurveda chal raha hai.
2nd myth hai ki ayurveda bahut dheere kaam karti hai and kaafi lambe samay tak chalti hai. Pehli baat ki patient kaafi problem ho jaane ke baad ayurveda mein aata hai. Isliye patient ko thik karne mein time lag jaata hai. Ayurveda root se kaam karta hai.
3rd myth hai ki ayurvedic medicines mein heavy metals hote hain jo hamari kidney and liver ko damage karte hain. Isme un logon ka problem hai jo ye medicines thik se nahi bana paa rahen hain and ismein ayurveda ka koi dosh nahi hai.
4th myth hai ki log ayurveda ko bas try karna chahte hain jab dusre treatment kam nahi kar rahen hote hain. Yehi reason hai ki treatment positive effect nahi de pata hai quki aap khus hi negative ho jaate hain.
5th myth hai ki pulse examination se hi test kia jaata hai. Aisa nahi hai. Ayurveda mein apne test kiye jatay hain. Misunderstanding apne aap me ek badi problem hai. Isliye aap ayurveda ko thik se study karen and uska benefit le. Further information ke liye Lybrate ke through aap humse Dr.Bhujbale's Ayurveda and Piles Clinic par contact kar sakte hain. Dhanywad.
5889
people found this helpful
Shared 6 months ago • Featured Tip
Anal fistula, a challenge for modern surgery, but can be cured with grade ksharsutra in Ayurveda (Indian system of medicine). Anal fistula is a disease for which different methods of treatment have been advocated time to time, even today when we are talking about robotic surgery, this disease has no satisfactory method of treatment in modern surgery. The latest method of video assisted anal fistula treatment (VAAFT) is not satisfactory due to high incidences of recurrence after the surgery. But at Sushruta Anorectal Institute New Delhi; with the help of Graded KsharsutraTM all these patients of complex Anal fistula are being successfully treated.
In Ayurveda about 2000 yrs ago Acharya Sushruta has indicated ksharsutra treatment to treat fistula-in-ano. Late professor P J Deshpandey at the faculty of Ayurveda Institute of Medical Sciences B H U; had done extensive research in this field and established a treatment module to cure this disease. In 1990 Indian council of medical research has clinically evaluated this Ayurvedic treatment module at four premiere institutes in our country including AIIMS Delhi & PGI Chandigarh. Subsequently, it was concluded by I.C.M.R. that in the patients of fistula in ano, ksharsutra treatment is more effective& convenient as compared to modern surgery.
Ksharsutra is a thread coated with certain Ayurvedic medicines known for their antiseptic, debridement & healing properties. After u v sterilization this medicated thread (ksharsutra) is used under complete aseptic precautions in the patients. The patient is routinely investigated with special reference to any other associated disorder like hypertension, diabetes mellitus, tuberculosis etc. The next step lies in the proper identification& evaluation of the fistulous tract. It is mandatory to define the fistula tract wrt its depth, direction & branching pattern. This may be achieved by careful probing under expert hands using malleable probes& if required help may be taken from other investigations like x-ray fistulogram or MRI fistulogram.
Once the tract has been clearly defined the Ksharsutra is placed in it with the help of certain instruments, under local anesthesia. This entire procedure is usually completed in ten to fifteen mins. As there is no cutting of tissues hence no bleeding, no pain & patients can go home after half an hr rest in the daycare room. The medicine-coated on the thread is gradually released in the tract. The cumulative effect of the coated drugs exerts a powerful debridement effect on the fistula tract & induces healing by the fresh & healthy granulation tissues. Thus Ksharsutra is the mechanism of drug delivery precisely at the tissues involved.
Every seventh or tenth day the old sutra is replaced with a new Ksharsutra till there is a final cut through. It has been observed that the tract heals @ 0.5-1 cm per week. The post-operative complications like recurrence of the disease, fecal incontinence, bleeding is not seen with Ksharsutra treatment. Further, this therapy is performed as an OPD procedure. No general anesthesia & no hospitalization is required. Patient maintains his normal routine activities as usual during the treatment period.
We have been working on this disease including piles fissures & pilonidal sinus for the last 30 yrs. Here we have developed the concept of Graded KsharsutraTM which has given us a more effective & convenient way to treat anal fistula. At Sushruta Anorectai Institute we have treated on record thousands of patients of anal fistula from different states including overseas patients. We have records to prove that the patients of high anal complex fistula, those have been operated two or three times but failed to heal were successfully treated at this institute.
6101
people found this helpful