About
Our medical care facility offers treatments from the best doctors in the field of Dietitian/ Nutritionist.Our mission is to blend state-of-the-art medical technology & research with a ded...
...more
Our medical care facility offers treatments from the best doctors in the field of Dietitian/ Nutritionist.Our mission is to blend state-of-the-art medical technology & research with a dedication to patient welfare & healing to provide you with the best possible health care.
More about Dr. Bansal - Arogya Hospital
Dr. Bansal - Arogya Hospital is known for housing experienced Dietitian/Nutritionists. Dt. Kanchan Patwardhan, a well-reputed Dietitian/Nutritionist, practices in Mumbai. Visit this medical health centre for Dietitian/Nutritionists recommended by 75 patients.
Timings
Location
Muktain Nagar, Above ICICI Bank, Majiwada Flyover , Thane West
Wada
Mumbai,
Maharashtra
-
400601

Get Directions
Videos (4)
View All Videos
Doctor in Dr. Bansal - Arogya Hospital

MSc. Foods & Nutrition, BSc. Dietitics
Dietitian/Nutritionist
Health Packages
Services
Submit Feedback
Submit a review for Dr. Bansal - Arogya Hospital
Your feedback matters!
Write a Review
Patient Review Highlights
"Well-reasoned"
2 reviews
"Helped me impr..."
2 reviews
"Practical"
1 review
"knowledgeable"
4 reviews
"Sensible"
2 reviews
"Caring"
2 reviews
"Very helpful"
12 reviews
"Saved my life"
1 review
Feed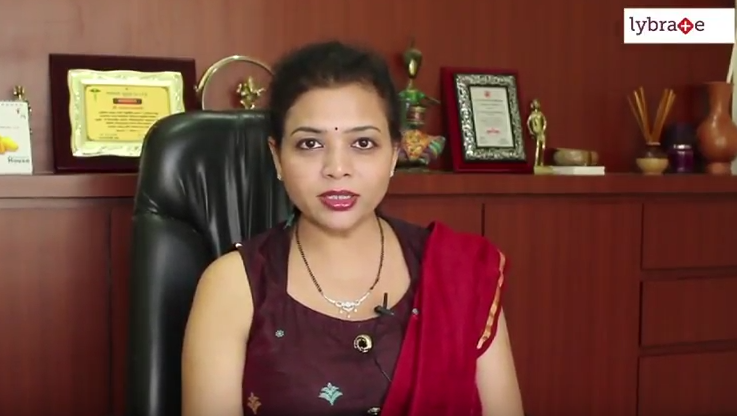 How to prevent Diabetes?
Hello everyone. I am Kanchan Patwardhan, clinical dietician and nutritionist, working in this field for the last 22 years. Today, we are going to speak about diabetes, you know diabetes is a very serious issue and india is becoming a diabetic capital. Every second person is diabetic or suspected to diabetic. So, don't ignore your problems.
Actually, we can easily monitor our diabetes by diet and lifestyle. See, first you need to understand your body, if your body is going to give you signs and signals, so you can detect your problems very easily. if a diabetic person is having polyurea, polypagia, polydypsi, these kind of symptoms if anyone is having, please go and check your diabetes level and there is a HbA1c which is called Glycocelated Hemoglobin which is actually three months average glucose what you get through HbA1c. So you must do that test to know about your blood sugar level. Why is it necessary to control your blood sugar level? Because if you have high blood sugar, it is very dangerous, it will affect your kidneys, heart, and eyes. So please control your diabetes at a young age and stage.
So, if you are a diabetic or if you are suspected to diabetes, then also prevention is necessary for both of you. So, how can you prevent diabetes? First thing, regular exercises are the key. Second thing, you need to control your diet, you need to have good nutritious balanced diet and you should include good fibre in your diet to control your diabetes. You should include good quality proteins in your diet, not necessary animal proteins, but plant proteins you must consume. You need to include anti-oxidants because when you are having diabetes, your arteries are getting hard and if your arteries are hard then you will have coronary problems so it's better to include citrus fruits to control diabetes and prevent elasticity of the arteries. Second thing, you must consume antioxidants in your diet. Anti-oxidants can be consumed from fruits such as amla, which is a good source of anti-oxidant. You can also have guava and mostly all fruits are good sources of anti-oxidants. So you should include anti-oxidants, you should eat two-three servings of fruits and vegetables in diabetes.
There are many people that say that you should not include fruits during diabetes. No, it is not correct. Why? Fruits have multiple benefits. It has anti-oxidants, it has vitamins, it has minerals and best is that it has fibers and generally the glycemic index of fruits is very low, so if the glycemic index is low, the sugar level will grow gradually, it will not go randomly. It will go steadily, it will not spike it. So, please consume fruits but if you are going to consume mangoes, then definitely you can have one mango in a day not much but you must include some or other fruits in your diet. Second thing, you should consume pulses in your diet, because pulses are very good sources of proteins, and complex carbohydrates. So, when you are eating pulses, your glycemic index will become low and definitely you will be able to manage your diabetes.
Diabetic person should consume very small meals, means every two-three hours depending on your hunger you must eat. You should drink plenty of water, and last but not the least, avoid fried items, avoid junk, avoid achaar, papad because it will not give you any nutrients and harm your body.
So, if you still want to achieve you target sugar levels and you want to achieve your weight with it, please contact Kanchan's House of Health and Nutrition for it. Keep watching my videos. Thank you very much.
3618
people found this helpful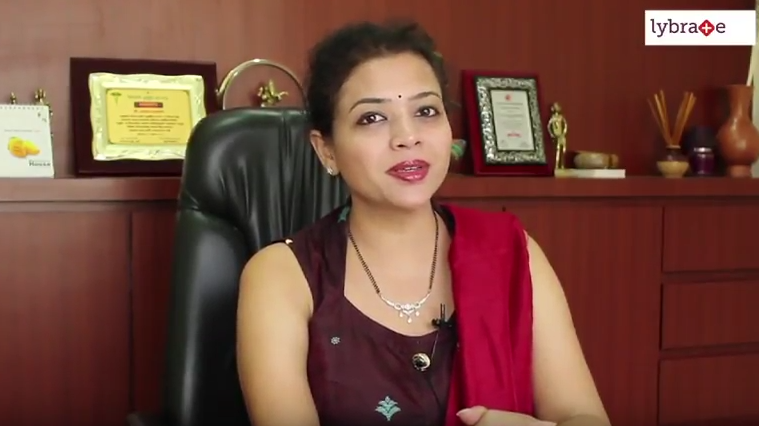 How to manage Obesity?
Hello everyone. I am Ms. Kanchan Patwardhan. I am clinical dietician and nutritionist, working in this field for the last 22 years. See, today I am going to speak about Obesity.
What is the biggest killer today? It is not war. It is not natural calamities. It is not diseases but the lifestyle. You know, the major cause of all problems is obesity. So, today we are going to talk about obesity and generally when obesity comes and when you are on weight loss programs so generally people think that you have to eat tasteless food, boiled food and starvation, you have to only eat soups, you have to only eat salads, and it is a total torture for your body isn't? But believe me, diet is a mind game. Kanchan House Of Health and Nutrition prepares a diet for you which not only satisfies your taste buds but definitely going to help you in weight loss also. We don't give any yogo diet. We will make sure you will have all the food groups including carbohydrates, proteins, fats, vitamins and minerals.
We calculate everything and we give it to you according to your lifestyle, not according to my lifestyle. This is the biggest benefit if you take Kanchan's House of Health and Nutrition's diet. So when we talk about dieting, generally people think that eating soups and salads is diet or eating boiled food or eating tasteless food without spices is diet but believe me, diet is not like that. When your diet is good and tasty, then only you can sustain it for a longer period. Otherwise, in between you will stop that dieting and you will not achieve your diet plan or diet goals.
So if you want you can join Kanchan's House of Health and Nutrition and we will give you the best diet which suits your necessity, which suits your requirement, which is actually according to your region, your time, your pattern, so whenever you want to join us, please contact us and keep watching my videos. Thank you very much.
3927
people found this helpful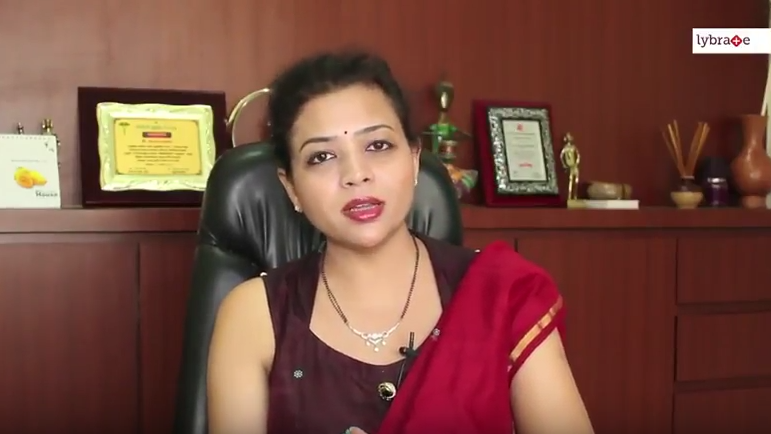 How to maintain Good Health in children?
Hello everyone. I'm Kanchan Patwardhan. I'm a Clinical Dietician and Nutritionist working in this field from last 22yrs. Today, we are going to speak about how to increase health and stamina in children. You know healthy brain begins with smart nutrition. Diet is actually very important because your body's organ and tissues need proper nutrition to work effectively. So, without good nutrition your body is proned to diseases, infection, fatigue etc. If your children's diet is not nutritionally dense then definitely they're prone to infection and diseases. So better is you give your child a good nutrition and you know how you can give it? It's very easy. There are ceratin ways in which we can give it to them, provide them good nutrition.
There are many mothers who come to me and say that my child doesn't eat fruits, my children doesn't eat this and that. So I always ask them, do you eat that fruit, do you eat papaya, apple? If you don't eat that how are you expecting your child to eat that? So first you start that because whatever children learns, they learn it from you only. Children are very fast learner, they grasp very fast, in subconscious mind also they're learning things. So if you eat in front of them they will think my mother must be eating something very good or something very delicious and even if one day they don't look at you, second day they don't look at you but on the third day they will definitely come and try what you're eating and the same thing will become a habit. So it is very easy how to teach them to take up nutritious food. First you eat and subconsciously they will also start liking good food.
How will you see if your child is having proper nutrition or not? If he is having low concentration problem, if he is having frequent cough and cold, if he is having infections, if he is having dull skin, in the teenager if he is having pimples or if he is having mood swings, having tensions, irritation. All these problems if he is having that means your child's diet is not proper. So please look at your child's diet and find out the root cause of your problems. You must give right proteins to your child because right proteins are neccessary for repairing body tissue, development of healthy brain, proper functions of hormone and any wear and tear, if it is there then protein is going to actually help you out and heal any wear and tear. So please include protein in the diet, you can obtain proteins from fish, milk, cheese, eggs, nuts, pulses etc. So proteins are equally important.
At the same time you must give them anti-oxidants, vitamins, minerals through fruits and vegetables. And at the same time you must give them good quality complex carbohydrates also. For the child's growth and development calcium is equally important because if you give enough calcium the child's bones will become strong and they will become tall. So please give them good calcium such as almonds, soya, beans, dairy products, peas, brocolli etc in your child's diet. Please give right quality iron to your children that comes from green leafy vegetables, pomegranate, eggs, cysmic seeds, garden green seeds, beans, rajma, chole, chane etc. These are the very good sources of iron. With it your children should go for physical activities, they can opt for any activity, they can play cricket, they can play tennis, they can play anything but not indoors. They should play outside for proper physical and mental growth.
Thank you very much. Please contact Kanchan's online nutrition through Lybrate.
3916
people found this helpful
A stressful life increases the cortisol content in our body, which in turn is responsible for increasing our craving for food. Often these cravings are more inclined towards sweets. An increased sweet consumption worsens our mood and is responsible for an array of complications such as obesity, diabetes etc. On top of this, the cortisol releases an enzyme called cortisone, which further increases the cortisol content in the body. In order to avoid this complication which results from a stressful life, here is a diet that will keep you in good state:
Asparagus: Asparagus has is an ideal low-calorie option. Its high folate content helps to keep the body cool and composed. Asparagus can be consumed with salads or in the form of crisp and broiled snacks. Regular intake of this will go a long way in keeping you healthy under stressful situations.
Avocados: One single serving of avocado can do good to your body. This creamy fruit has enough glutathione to block intestinal absorption of many kinds of fat. Avocados are also rich in folate, vitamin B, vitamin E, lutein and beta carotene. However, owing to its fat content, too much intake of this fruit doesn't prove to be very beneficial for the body. This can be consumed as a whole or along with sandwiches and burgers.
Berries: All kinds of berries are extremely rich in vitamin C, which is known to be a very effective combat for stress. Blueberries are one of the best antioxidants that occur naturally. Apart from this, berries also have the unique ability to reduce cortisol in the body. 3-4 berries can be included in the diet to experience immediate results.
Cashews: There are a lot of misconceptions about cashews contributing to fat. While they possess fat, they are a great source of protein as well. Cashew is a rich source of zinc that is responsible for combatting stress, depression and anxiety. 2-3 pieces of cashews can be consumed on a daily basis.
Chamomile Tea: Chamomile tea has a soothing effect on the body. A study conducted by the University of Pennsylvania showed that Chamomile tea greatly helps in fighting stress and has a calming effect on the body. A separate study by the University of Maryland Medical Center showed that Chamomile Tea helps in getting sleep.
Garlic: Garlic is a powerful antioxidant that neutralizes the free radicals in the body. Allicin is a critical compound found in garlic, which helps to fight against common cold, heart diseases and even cancer. Garlic also fights against stress and maintains calm. This can be consumed with your meals on a regular basis. If you wish to discuss about any specific problem, you can consult a dietitian-nutritionist.
6402
people found this helpful
It is a very common notion that fat is not good for your body. Most people have started opting for sugar instead of fat, which, in turn, has led to the rise in cases of diabetes. Recent studies have shown that fat is actually healthy for your body. Fat plays an important role in the body such as forming the membranes of the cell and reducing inflammation.
Here are some foods that are rich in fat and are actually good for you:
6732
people found this helpful
Eggs are usually the first thing that comes to your mind when you think of a protein source that is cheap and easily available. You can eat them boiled, fried, scrambled or pair them with other foods. They are a powerhouse of nutrients such as vitamins and minerals that nourish your body.
Here are the reasons why eggs are considered to be the perfect super foods:
Eggs contain Antioxidants: Eggs contain antioxidants such as Lutein and Zeaxanthin that help in providing nourishment to the eyes. It prevents certain diseases such as macular degeneration and eye cataracts.
They are a nutrient powerhouse: They contain heart healthy fats, protein, Vitamins, minerals and other trace nutrients. They are also rich in Phosphorus, iron and Vitamin A. Don't throw the yolk away fearing its cholesterol content as it contains most of the egg's nutrients.
They promote satiety: The carbohydrate content in eggs not being excessive, it spares the blood sugar levels from the dreaded spikes. Also, the high protein content of eggs tends to promote satiety. Eating eggs on a regular basis as a part of a healthy diet is known to reduce weight and lead to fat loss.
They are good for your hair and skin: They contain Vitamin B12 and sulphur, both of them being panaceas of skin and hair related woes. Eggs are known to be the best sources of keratin (a type of protein present in nails and hair) in terms of bioavailability. (Bioavailability is how well a nutrient is absorbed by your body.)
Boosts good cholesterol levels in the body: Regular egg consumption has been shown to increase good cholesterol levels (HDL) in the body, which in turn reduce chances of stroke and other heart diseases.
They contain protein in good amounts: Eggs are the cheapest source of proteins and also the most readily available ones. They contain all the 9 essential amino acids that are required by the body. Eggs are one of the most preferred foods to gain muscle as the protein from eggs can easily be absorbed by the body. If you wish to discuss about any specific problem, you can consult a dietitian-nutritionist.
13671
people found this helpful
Akin to nuts, seeds consumed in their raw form also provide essential nutrients such as Vitamin E, mono-saturated fats and fibre to your body and can help in keeping the body and heart healthy and free of diseases. The following seeds are powerhouses of energy and should be added to your diet immediately:
7022
people found this helpful
Food is a very important part of your life as it provides all the necessary nutrients required by your body and is essentially, the fuel for all things to function within. However, many people may have aversion to certain kinds of food as it causes adverse reactions within their body. Let's look at some of the common food allergies that people commonly report and how to identify them.
Allergies v/s Intolerances: ​It is important to note here that there is a significant difference between food sensitivities or intolerances and allergies. Sensitivities or intolerances cause adverse effects on your body inevitably when you consume certain types of foods. One such example is diarrhea, caused by ingesting cheese or milk by lactose intolerant people. However, allergies are caused when the immune system within your body mistakes harmless food as something that might harm you and thus tries to protect you from its effects. This results in reactions within your body which may be very painful and problematic.
Common foods that trigger allergies
Some of the common foods that trigger allergies are:
1. Peanuts
2. Shellfish
3. Other forms of tree nuts such as almonds, walnuts etc.
4. Gluten rich grains such as wheat, rye barley, oats
5. Certain types of fish
6. Eggs
7. Soy products
8. Milk (allergic reactions mostly occur within children)

Some other foods which have been known to cause allergies in rare cases are:
1. Meats such as pork, chicken, beef, mutton
2. Corn and corn products

4. Certain
spices
such as mustard,
garlic
and
coriander
among others
5. Certain seeds such as poppy,
sunflower
, or sesame
Symptoms of allergies
In certain cases, the allergies might manifest immediately, almost in a matter of minutes, within the body. However, in many cases, it may take a few hours for it to show up. The symptoms may range from mild to quite severe. Mild symptoms will make it quite hard to actually diagnose it as a
food allergy
.
Some of the milder symptoms could be:
1. Hives or eczema could form on your skin which may be very itchy. These would look like raised swollen areas that could be red, inflamed, and dry.
2. The inside of your mouth and ears may become itchy
3. You could suddenly develop a runny or a blocked nose and start sneezing or coughing.
4. Your eyes may become watery, red and itchy
5. You may develop a funny taste in your mouth
6. Others symptoms may include throwing up and even loose motions

Other severe forms of allergies can be caused mostly by shellfish and peanuts and other forms of nuts and fish. Symptoms in such cases would look like:
1. Uneven heartbeat
2. Difficulty in swallowing and breathing
3. Feeling of extreme weakness, confusion
4. Passing out or feeling light headed
5. The tongue, throat or lips may swell up
6. Chest pain
If you wish to discuss about any specific problem, you can consult a dietitian-nutritionist.
7250
people found this helpful
Eating out and eating healthy usually do not go hand in hand. You would be more likely to gorge on junk food instead of its healthier counterparts while eating out with your family. When it comes to eating out, you may not always know about the healthy items available at your disposal; this very fact pushes you more towards the unhealthier variants.
But hey! We've got ways to stop you getting swept off by that hungry tide churning in your belly. Below mentioned are just a few tips that could come in handy, if you decide to finally drop by that uber cool restaurant you were planning to go to!
Read the menu carefully: Go through the menu carefully before ordering your food. Look for dishes that are less oily and do not contain hidden sugars. If you are not sure about the calorific content of the dish, you could ask the person in charge about it. Or, go for options that you already are aware of; both the food and its supposed calorie content.
Eat a healthy snack before your meal: To reduce your portion size of the main course, you can eat a healthy snack to act as filler. Opt for healthy snacks such as chickpeas or a handful of almonds before eating out; it can make you eat less during the main course.
Drink water right before the meal: Drinking a glass or two of water right before the meal serves as a technique widely used by diligent weight watchers. Water contains no calories and acts as an internal cleanser for your body.
Skip the dessert: The dessert is one portion of the meal that is filled with empty calories. In this country, the dessert occupies a generous space in every foodie's list and belly. However, remember that it is often the dessert that is responsible for the saggy abdominal fat you hate to look at. If you don't want to skip the dessert, readily go for simpler alternatives like the humble plain curd topped with slices of fresh fruits or the ever gratifying Greek yogurt. Sweet indulgence at its healthiest best!
Say vinegar: Might not sound very intelligent, but then try mixing a teaspoon of vinegar to a glass of water and then drink it. Vinegar is known to have properties that reduce your cravings. It also lowers the blood sugar levels in the body. Surprised, you will be.
Control your portion sizes: The buffet spread could just be your undoing at the dinner table. Don't get overboard looking at the variety and try to keep a check on the portion sizes. Keep the portions small and avoid taking any extra helping. If the hunger pangs do not subside, go for salads. Don't get bored already. Salads can come in a delicious platter and amaze you with its health benefits. The Russian salad can never go wrong.
Avoid carbonated drinks: Carbonated beverages should not be brewing in your head if you are a weight watcher. Cold drinks and other carbonated beverages contain empty calories that should be absolutely got over with; irrespective of how health conscious you are. If you wish to discuss about any specific problem, you can consult a dietitian-nutritionist.
8519
people found this helpful
View All Feed
Near By Clinics