About
We are dedicated to providing you with the personalized, quality health care that you deserve.
...more
We are dedicated to providing you with the personalized, quality health care that you deserve.
More about Dewang Nursing Home
Dewang Nursing Home is known for housing experienced Homeopaths. Dr. Hushma Mota, a well-reputed Homeopath, practices in Mumbai. Visit this medical health centre for Homeopaths recommended by 66 patients.
Timings
Location
2nd Floor Bhaveshwar Market, M G Road, Ghatkopar East. Landmark:Next To Gandhi Market & Pooja Hotel, Mumbai
Ghatkopar East
Mumbai,
Maharashtra

Get Directions
Doctor in Dewang Nursing Home
Services
Submit Feedback
Submit a review for Dewang Nursing Home
Your feedback matters!
Write a Review
Feed
Nothing posted by this doctor yet. Here are some posts by similar doctors.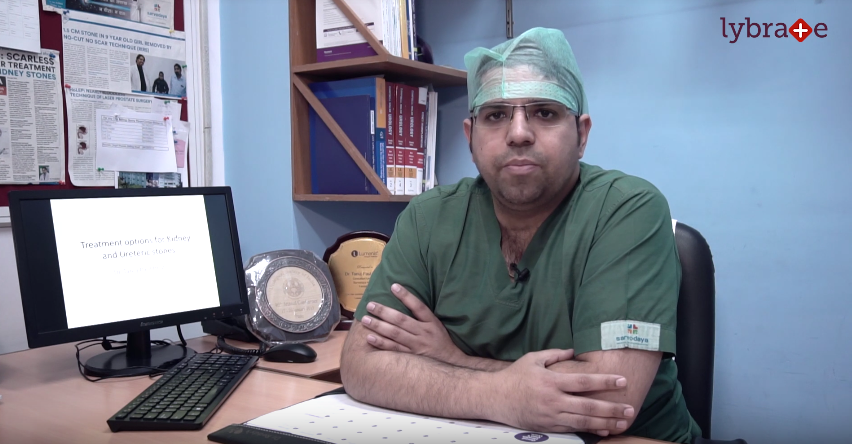 As we all are aware that waste products in the blood are passed through urine. This filtering process is done by the kidneys as it separates the waste products including minerals and salts, which have to be passed out through urine. Many times, these minerals and salts get stuck in your urinary tract and over a long period, this forms kidney stones. They can vary in size from a ping pong ball to the size of a sugar crystal.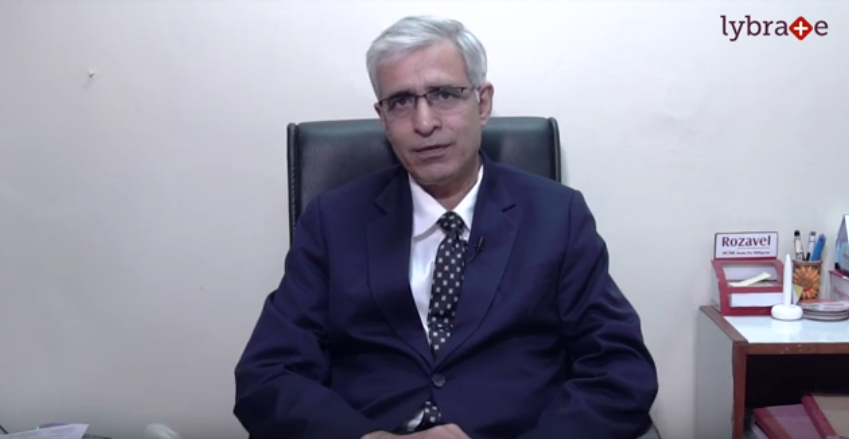 The heart is one part of your body that pumps blood relentlessly; to be grateful to the most important organ, it's your duty to look after its health. Cardiovascular diseases and heart ailments can be prevented by making minor changes in your lifestyle.
221
people found this helpful
Hi, Nutritious diet, exercise & adequate sleep is necessary for healthy & glowing skin. Avoid stress take 7 - 8 hours of sleep, avoid day sleeping, eat plenty of leafy vegetables/salads n proper diet, you can try using kumkumadi tailam for face massage in night daily. Some Ayurveda medicines are also very helpful for healthy & glowing skin. You can consult online for better guidance & medicines.
Don't delay in getting those black spots checked by your dentist, as they could be a cavity/decay in the tooth.
1
person found this helpful
Taking a large no. Of medications often leads to a dry mouth. Increase your fluid intake or ask your dentist about an artificial saliva product or chew sugarless gum after a meal to keep your mouth moist.
1
person found this helpful
When you find yourself stuck in an uncomfortable thought cycle, perhaps worrying about something in the future or dwelling on something from the past, it can spiral very quickly, leading to upset, anxiety, and distress. Often, we know that going over and over something is not going to change the outcome and it certainly isn't any good for our wellbeing. We know this, but it's so easy to get stuck in it.
What is a grounding technique? A grounding technique is a great tool to break the cycle and bring you to the here and now. They help us come back to the current moment and distract you from unhelpful, overwhelming thinking patterns. By no means are grounding techniques the be all and end all to our problems, but when practiced, they can provide the relief you need. Remember, much of your stress and anxiety is being triggered by your thoughts. A grounding technique helps you to move away from those thoughts, gives you space before you react and triggers off your relaxation response, which is needed in these moments. Here are the two grounding techniques that I get the most positive feedback on (that includes from friends and clients):
Grounding Technique: Name 5 things you can see (pen, lamp, grass) Name 4 things you can feel (wind on my face, elbow on the table) Name 3 things you can hear (traffic, birds singing) Name 2 things you can smell or like the smell of (coffee, cut grass) Name 1 thing you like about yourself (sense of humour, freckles)
The Colour Grounding Technique: Pick any colour of your choice (I usually start with red) Look around you and find 5 things of that colour Pick another colour and repeat (I would say to do this with at least five different colours) The best thing about these techniques is they can be done anywhere. When you are in a moment of distress, it can be really hard to remind yourself to do a grounding technique, or even if you do remember, it can be hard to make yourself actually do it. This is normal, so don't put high expectations on yourself. At the first point you catch yourself spiralling, this is when you can do the grounding technique.
Don't be hard on yourself if you don't catch yourself early, just congratulate yourself when you do. If during or after practicing the grounding technique, you find your mind shifts back to the overthinking, that's OK. You might even feel more relaxed and may think about it clearer and see things from a new perspective. If it continues to spiral, repeat the grounding technique. You can also make them last longer. For example, if I'm finding it harder to let go of certain thoughts, I might pick a harder colour and look for 10 things. There are no hard rules here, it's about what helps you to feel better. You will have to make an active decision that the current thinking is not doing you any good and if you want to get out of it, you will need to do something different. The more you do it, the easier it will become.
For best results, it is advised to practice grounding techniques every day, at times when there is no stress at all or on things that are only slightly distressing. This means when harder times come around, you are more likely to remember to use the new tools you have. The one thing I can tell you for sure is if you are looking for ways to manage overthinking, worrying and/or ruminating, it will require you to do something different. It can feel like you have no control over your thoughts, but you do. Whilst you can't control what comes into your mind, you can control how much attention you give it.
There are many other grounding techniques out there that you can research and try out. The techniques I have given you are two of many. It's not a one size fits all, so play around with them and see what you like/dislike.
2
people found this helpful
Frozen shoulder (also known as adhesive capsulitis) is a condition in which the shoulder is stiff, painful, and has limited motion in all directions.
Stretching exercises are usually the cornerstone of treating frozen shoulder.
Always warm up your shoulder before performing your exercises. The best way to do that is to take a warm shower or bath for 10 to 15 minutes. You can also use a moist heating pad or damp towel heated in the microwave, but it may not be as effective.

In performing the following exercises, stretch to the point of tension but not pain.

1. Pendulum stretch-
Do this exercise first. Relax your shoulders. Stand and lean over slightly, allowing the affected arm to hang down. Swing the arm in a small circle — about a foot in diameter. Perform 10 revolutions in each direction, once a day. As your symptoms improve, increase the diameter of your swing, but never force it. When you're ready for more, increase the stretch by holding a lightweight (three to five pounds) in the swinging arm.

2. Towel stretch-
Hold one end of a three-foot-long towel behind your back and grab the opposite end with your other hand. Hold the towel in a horizontal position. Use your good arm to pull the affected arm upward to stretch it. You can also do an advanced version of this exercise with the towel draped over your good shoulder. Hold the bottom of the towel with the affected arm and pull it toward the lower back with the unaffected arm. Do this 10 to 20 times a day.

3. Finger walk-
Face wall three-quarters of an arm's length away. Reach out and touch the wall at waist level with the fingertips of the affected arm. With your elbow slightly bent, slowly walk your fingers up the wall, spider-like, until you've raised your arm as far as you comfortably can. Your fingers should be doing the work, not your shoulder muscles. Slowly lower the arm (with the help of the good arm, if necessary) and repeat. Perform this exercise 10 to 20 times a day.

4. Cross-body reach-
Sit or stand. Use your good arm to lift your affected arm at the elbow, and bring it up and across your body, exerting gentle pressure to stretch the shoulder. Hold the stretch for 15 to 20 seconds. Do this 10 to 20 times per day.

5. Armpit stretch-
Using your good arm, lift the affected arm onto a shelf about breast-high. Gently bend your knees, opening up the armpit. Deepen your knee bend slightly, gently stretching the armpit, and then straighten. With each knee bend, stretch a little further, but don't force it. Do this 10 to 20 times each day.

Starting to strengthen-

As your range of motion improves, add rotator cuff–strengthening exercises. Be sure to warm up your shoulder and do your stretching exercises before you perform strengthening exercises.

6. Outward rotation-
Hold a rubber exercise band between your hands with your elbows at a 90-degree angle close to your sides. Rotate the lower part of the affected arm outward two or three inches and hold for five seconds. Repeat 10 to 15 times, once a day.

7. Inward rotation-
Stand next to a closed door, and hook one end of a rubber exercise band around the doorknob. Hold the other end with the hand of the affected arm, holding your elbow at a 90-degree angle. Pull the band toward your body two or three inches and hold for five seconds. Repeat 10 to 15 times, once a day.
For more exercises to improve your balance and prevent falls, increase your flexibility, and even help relieve arthritis, back, and knee pain, buy the Harvard special health report stretching: 35 exercises to improve flexibility and reduce pain.


M.Sc - Dietitics / Nutrition, Diploma in Naturopathy & Yogic Science (DNYS)
Dietitian/Nutritionist, Vadodara

M.Sc - Dietitics / Nutrition, Diploma in Naturopathy & Yogic Science (DNYS)
Dietitian/Nutritionist, Vadodara
View All Feed
Near By Clinics