About
Customer service is provided by a highly trained, professional staff who look after your comfort and care and are considerate of your time. Their focus is you.
...more
Customer service is provided by a highly trained, professional staff who look after your comfort and care and are considerate of your time. Their focus is you.
More about Desire Clinic
Desire Clinic is known for housing experienced Dermatologists. Dr. Ganesh Avhad, a well-reputed Dermatologist, practices in Mumbai. Visit this medical health centre for Dermatologists recommended by 74 patients.
Timings
Location
Shop no 3, Om Palace Building, Tejpal Road 3, Opposite Kirit Hospital, Vile parle East
Vile Parle East
Mumbai,
Maharashtra
-
400057

Get Directions
Photos (1)

Videos (1)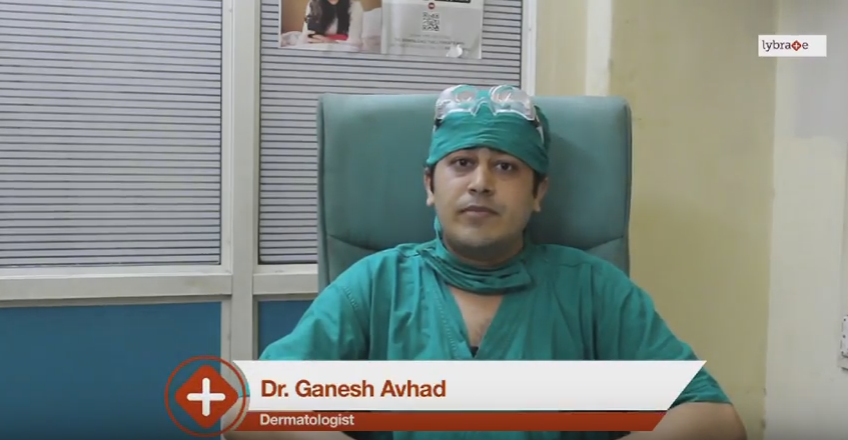 How Hair Transplant is carried out with advanced methods
Hello, everyone, i am Dr. Ganesh Avhad, consultant dermatologist and hair transplant surgeon based in Ghatkopar Mumbai. Here I will give you more information about hair transplant. Here we do hair transplant by the latest and advanced method called as bio stimulated follicular unit extraction. In this method, we use very minimum punches with the latest technology called as no routers technique, in which there will be no bleeding-minimal scarring, and there will be no downtime.
This is an office procedure done under local anesthesia so the patient can join the work on the very next day. And the results by this advanced method are excellent so there will be no complication and you can do your work on that day only. There will be no admission for the hair transplant, it is the very easy procedure and very advanced procedure.
So for more information about the hair transplant and about moving your causes of hair loss, you can contact me here on Lybrate. Thank you so much.
read more
MD, DNB, FIDP, FIL
Dermatologist
Book appointment and get ₹125 LybrateCash (Lybrate Wallet) after your visit
Health Packages
Services
Submit Feedback
Submit a review for Desire Clinic
Your feedback matters!
Write a Review
Patient Review Highlights
"Professional"
1 review
"Well-reasoned"
1 review
"Helped me impr..."
1 review
"Thorough"
1 review
"knowledgeable"
9 reviews
"Sensible"
1 review
"Caring"
2 reviews
"Very helpful"
8 reviews
Reviews
Anuradha Pandey
Oct 24, 2018
Superb and feel like fresh n very confidence
Feed
Pityriasis rosea is a rash that appears on your skin most commonly between the ages of 10 and 35. It is usually harmless and a pretty common condition. It is also worth noting that pityriasis rosea does not spread from person to person.
Causes
The exact causes of pityriasis rosea have not been identified yet. Some doctors claim that it is caused by a virus, bacteria or fungus while others claim that it is caused by an allergic reaction.
Symptoms
There is a fair number of warning signs of the pityriasis rosea rash. The symptoms may differ depending on the patient's general health condition, the climate and the season.
1. Size and appearance at first
When the rash first appears, it will have a raised border. It will be scaly and have a pink patch which will either be round or oval. 2 to 10 cm is the usual size of the patch.
2. Few days or weeks later
1 or 2 cm is the size of many patches on the abdomen, back, chest, legs and arms which now appear. They sometimes spread to the neck but rarely spread to the face.
3. Back patches
The patches on the back are slightly different from the rest. They tend to be angled and look somewhat like a Christmas tree. Sometimes it is itchy but it goes away within 6 to 8 weeks.
1. Apply anti-allergic powder or wash the body with cold water to prevent the rash and itching from worsening
2. Eat a lot of oatmeal and try bath products which have oatmeal in them
3. Hydrocortisone cream is very good for the itchy areas on your body. However, do not use these on the face or pubic areas.
4. Use antihistamines but do not give it to your child without checking with the doctor first.
5. Apply moisturizer regularly
6. Use gentle soaps and avoid deodorant soaps as these worsen the rash and the itching

2
people found this helpful
The market is replete with various facial scrubs that are favoured by men and women of all ages. These are especially helpful if you are facing dust and pollution every day, or are exposed to the sun for prolonged hours. Using facial scrubs is a form of exfoliation that helps in rubbing the granules into the skin so as to remove dead cells and give the skin a more supple tone. Yet, too much use of facial scrubs can also lead to a variety of skin troubles. So, how can you tell if you are overdoing our facial scrubbing routine?
- Redness and Peeling of the Skin: When you over exfoliate or use facial scrubs too often, you may find redness on your skin due to the constant abrasive action. Also, you may experience too much of skin peeling and flaking due to the same reason, instead of a mere clean up of the dead skin cells. In such cases, you will need to halt your process of constant buffing.
- Products with Green Tea Extracts: Using tea tree oil or green extracts can help in better exfoliation with a gentle action on your skin. This can soothe the skin and even prevent skin cancer, as per a variety of scientific and medical studies. Liquorice root extract, as well as cucumber based scrubs, can also help in making the skin softer.
- Inflammation: Inflammation is another sign that you may be overdoing your facial scrubbing routine. You can use a scrub with bisabolol which usually comes from Chamomile. This can help in reducing inflammation due to constant exfoliation and facial scrubbing.
- Scrubbing Gear: Using a washcloth to clear away those dead skin cells or a scrubber or brush can turn out to be too harsh for your soft facial skin to handle. You must restrict the use of these tools to about once a week so that your skin does not get too dehydrated or wear a scrubbed look which does not have a glow.
- Testing a New Product: Test a new scrub over a small patch of your skin before using it to watch out for telltale signs like rashes or other eruptions. Also, when you are using a seed or dry fruits based scrub, you must limit the use and not rub it around the delicate areas of the eyes and mouth so that the skin does not get rubbed too much, which can leave it loose.
Using facial scrubs should be limited and used only when you feel like there is too much build up of dirt and grime.

Here are a few questions which every new mother wants to know when they have a diaper rash:
1) Should the baby's diet be changed during a diaper rash?
Certain food items such as fruit juices can lead to diarrhea in babies. This can lead to a diaper rash. When new food is introduced or antibiotics are given then that might also affect the digestion.
2) Are teething and diaper rash related?
As per dermatologists, the two have nothing in common though they might occur at the same time.
3) What ointment should be used for diaper rash?
Ointments like zinc oxide can provide relief in diaper rash. A thick layer should be applied on the skin to keep away irritants. If all of it rubbed off then it might cause pain.
4) Are cloth diapers an alternative?
The fact is that there is no proof that a cloth diaper might be better than the other diaper in case of a rash. In case disposable diapers are used then care should be taken to change them frequently as rashes can occur due to a moist environment. If the baby is allergic to a particular brand then changing the same could prove to be helpful. Diapers induced with fragrances and dyes can cause allergic reactions. Babies who are allergic to disposable diapers can do better with cloth ones, though they should be changed frequently. The rule is one diaper per hour so the needful should be done.
5) Which wipes are best for a baby in case of a sore bottom?
In case of a diaper rash a mild, fragrant free wipe should be used. A product with minimum products should be used. Wipes which are labelled as hypoallergenic or sensitive skin should be used.
If the baby poops then the baby should be cleaned with a cloth and water. A wet washcloth should be used and later some mineral oil should be applied on the bottoms.
6) What should be done if nappy rash extends to the other parts?
In case there are red spots and patches outside the nappy area then the baby might be suffering from an infection. If this happens then consult your doctor.
7) What should be done to give relief to the baby?
The best thing to do is that the baby's bottom should get some air. Leave the baby without a diaper, as this gives his skin a break from the rubbing, and germs which might be present in wet places like a diaper. Application of zinc oxide pastes provides relief to a baby.
8) How long does the rash last?
Maximum 3 days.
3905
people found this helpful
Oily skin is a condition that can be characterized by shine on the skin and a large number of pores. The oil in question is a result of overactive sebaceous glands that produce excessive sebum. This can result in acne and blackheads. Summer is a time of the year where skin problems due to oily skin are worsened by factors such as sweat and dust. So proper skin care is necessary in order to negate the effects of oily skin.

There are multiple ways to handle this condition in summers:

1. Using cleansers - Proper cleaning of skin is a very important step in lessening the effects of oily skin. Harsh cleansers have an opposing effect as they facilitate secretion of oil, so a mild cleanser is usually the best option. Some cleansers may contain ingredients that irritate the skin, so care is advised in selecting a proper one.

2. Hydration and food - Keeping the body well hydrated in summers combined with a diet free of greasy, oily food and less fats can help in reducing the effects of oily skin.

3. Using masks to clear the face -
Masks such as clay masks, yogurt, and baking soda can help in cleansing the skin by clearing the oil. It should be noted that these treatments should not be overdone as they can cause the skin to dry up too much and over secrete oil.
4. Skin moisturizers -
People often have this notion that oily skin does not require moisturizer application. Selecting a moisturizer that is fit for oily skin and using it will help moisturize the skin and keep it healthy.
5. Sunscreen -
Sunscreen is a necessity during summers, and the sunscreen you choose should be specifically for oily skin in order for it to work effectively. Application of sunscreen can help prevent the UV rays of the sun from penetrating the skin and cause complications.
6. Dermatological treatment -
In case of severe oiliness, treatments such as
chemical peels
and creams laced with
tretinoin
can help.
Why do feet stink?

Smelly feet can be a cause of great embarrassment and discomfort for anyone. Also known as bromodosis, the primary cause of smelly feet is the sweat glands in your feet. This part of the human body has more sweat glands than anywhere else in the body. Additionally, compared to sweat glands in the other parts of the body that secrete to control your body temperature when exposed to hot weather or while exercising, the sweat glands in your feet produce perspiration all the time.

When this happens, bacteria living on your skin break down the perspiration that oozes from your skin pores and a cheese-like smell is produced as the sweat gets broken down by the bacteria.
Apart from the explanation of the origin of this kind of smell, the causes that lead to having smelly feet are:
Wearing the same footwear on a daily basis and not letting them dry
Poor hygiene habits like not washing your feet and drying them thoroughly
Changes in the body's hormones level especially during pregnancy and puberty
Too much stress
Hyperhidrosis (a condition wherein you sweat excessively)
Athlete's foot (infection of the soles of the feet and between the toes)
5605
people found this helpful
Sweet's syndrome is when you suffer from fever as well as painful skin lesions. These skin lesions usually appear on your head, arms and neck. The cause of Sweet's syndrome is still not known. However, it is known that certain medications, illnesses and infections are a possible trigger for Sweet's syndrome. Sweet's syndrome is such a condition that the symptoms usually go away in a few days but it may come back later on. To know exactly what causes Sweet's syndrome and what the symptoms of it are, read on.
Causes and risk factors
As mentioned earlier, the exact cause of Sweet's syndrome is not known. However, there are certain factors which put you more at risk of getting it than others. Here they are:
Gender: It has been proven that women are much more likely to get Sweet's syndrome than men.
Age: The young and the elderly are at a risk of getting Sweet's syndrome. However, if you are in between 30 and 60 years of age you are especially at risk.
Illnesses: If you have an upper respiratory infection or inflammatory bowel disease then you are more likely to get Sweet's syndrome compared to others. Flu-like symptoms also put you more at a risk of getting Sweet's syndrome compared to others.
Pregnancy: It has been seen that pregnancy increases your risk of getting Sweet's syndrome.
Drugs: As mentioned earlier, certain antibiotics, nonsteroidal anti-inflammatory drugs as well as azathioprine are all linked to Sweet's syndrome.
Symptoms
Small red bumps: As mentioned earlier, the main symptom of Sweet's syndrome is that you will develop small red bumps on your neck, arms or head. The size of the bumps tend to increase quickly and then they spread into painful clusters.
Fever: A fever is also very symptomatic of Sweet's syndrome. The small red bumps usually appear abruptly after you get a fever.
Upper respiratory infection: The small red bumps also appear abruptly after you have got an upper respiratory infection.
It should be noted that Sweet's syndrome is often associated with cancer and has commonly been linked to leukemia.
5938
people found this helpful
Minerals are important constituents that the body needs for proper cellular functioning as every process of the body requires the presence and action of these elements. An imbalance in these essential elements can cause several health problems including hair loss. The various minerals have to be in harmony with one another as too much of a particular mineral can lead to an imbalance in another.

Causes of mineral imbalance

Coming to the causes, several reasons can lead to an imbalance in your mineral levels and these are:

- Diet
- Medications
- Stress

Here are the minerals that your hair need.

1. Calcium - The first mineral that your hair requires is calcium. This vital mineral plays a key role in stimulating the growth of hair follicles. The foods that you can turn to for your daily calcium dose are nuts, almonds, beans, vegetables, etc.

2. Magnesium - Following closely after calcium and one which must be taken together with calcium is magnesium. Without the presence of magnesium, the consumption of calcium can be harmful for the body. Both these elements are used by the body in tandem. So, foods you can have to meet this requirement are cashews, milk, almonds and so on.

3. Potassium - Lack of potassium in your diet can cause you to lose hair as well. Increasing the intake of this mineral helps in removing the buildup of sodium around your hair follicles that interfere with the absorption of nutrients required for strong hair. Potassium can be obtained from bananas, whole grains, almonds, etc.

4. Zinc -
Another element that helps in the growth of hair is zinc. This mineral is vital for DNA synthesis of hair follicles, helping them to divide and multiply. Seafood,
pumpkin seed
,
avocado
, etc can be good sources of zinc.
5. Iron -
Iron deficiency can bring about hair loss. When there isn't adequate iron in your diet, your body consumes
ferritin
(a
protein
responsible for storing iron in your body tissues) found in non-essential tissue such as your hair bulbs, resulting in shedding of your hair before it is able to reach its optimal length.
6. Selenium -
Inadequate selenium in your body can cause you to suffer from thyroid problems, and subsequently hair loss. Whole grains and
broccoli
are two selenium-rich food sources that you can take to help your hair to grow properly.
7. Copper -
Copper plays a very important role in your
hair health
. It gives growth, colour and strength to your hair. Sesame seeds and seafood are options that you can take to meet your copper requirement.
'
Consult
'.
Related Tip: 6 Shocking Causes of Hair Loss + How To Combat this Problem
5262
people found this helpful
A flawless skin is the first parameter of a beautiful appearance. No matter what is your colour, a glamorous skin with no spots and blackheads is a must for being beautiful. In fact, it is the dream of most women to get a beautiful skin. Your skin can look young forever, if you take care of it in a proper manner. Your skin can look young if the collagen that is produced by the cells in skin remains intact. It helps in keeping your skin wrinkle-free and holds it tight. But, as you get older, the collagen gets damaged and its production is reduced. Here's how you can take care of the collagen fibre and keep your skin intact:
Take Vitamin C: According to American Journal of Nutrition women in their mid age with sufficient amount of vitamin C had wrinkle-free skin. They looked young and vitamin. Vitamin C plays a vital role in the production of collagen. It also catalyses collagen repair. You can have food rich in vitamin C. Thus, you can eat leafy green vegetables and citrus fruits for best results on regular basis.

Stop Smoking: It is always advisable to quit smoking in order to have younger and fairer spotless skin. Smoking is responsible for the release of an enzyme called metalloproteinases. This enzyme is responsible for damage of collagen fibre.

Stay Away From Sun Rays: It is a known fact that sun rays are harmful to the skin. They contain ultraviolet radiations. These UV rays destroy collagen fibres, leading to loosening of the skin. Thus, it is best to avoid staying outdoors under the sun for too long on a regular basis. Or, if it is absolutely unavoidable, you must put on sunscreen lotions or creams, which protect your skin against UV rays.

Take Retinol: You can apply retinoid creams. They boost the formation of collagen. These are prescription drugs. But, there are also some over-the-counter creams with retinol in lighter doses. These are useful for having a younger skin.

Avoid Sweet Stuff: You must not eat too much of sweet stuff as they can cause beauty disaster. Excess sugar leads to the production of advanced glycation end products by attaching itself to lipids and proteins. This would hamper your skin and its collagen.

Exfoliate: It is important for you to exfoliate your skin daily. It removes the dead cells from the outer layer and allows the skin to breathe and look fresh.
5066
people found this helpful
Warts are benign growths on the skin. They are hard in nature and are caused due to virus infection. Warts usually infect the upper layer of the skin. This virus is generally passed through a cut in the skin or a damaged skin. If a person with a cut or a damaged skin comes in contact with another infected person, then the virus may spread rapidly. There are different kinds of warts depending on the areas they grow on.
Below mentioned are eight remedies to get rid of warts:
1. Try to be hygienic: Warts may pass from one body part to another. So do not touch the infected parts of your skin several times. Make sure to wash your hands with clean water every time you touch the infected areas.
2. Eat healthy: Make sure to eat healthy, exercise and sleep well as this will help you to develop a strong immune system. A strong immune system can help you to get rid of warts.
3. Garlic: A paste made of garlic can be very useful for treating warts.
4. Lemon juice: Lemon juice has great healing powers for treating warts. It contains vitamin C which can destroy the viruses causing warts.
5. Using lukewarm water: Soaking the infected parts of your body in lukewarm water will soften the warts and help you to get rid of them too.
6. Laser therapy: Laser therapy can also help you to get rid of warts. In some cases, it might require anesthesia.
7. Oils: Applying essential oils on the affected areas can also prove to be very helpful. You can use oils like tea tree oil or bergamot oil.
8. Acetic acid: Acetic acid can also help you to get rid of your warts, especially from the areas of your feet or hand.
Apart from the remedies mentioned above, you can also consider special surgeries for removing warts after consulting a dermatologist. In case you have a concern or query you can always consult an expert & get answers to your questions!
4629
people found this helpful
If you are experiencing symptoms such as swelling, inflammation, thickening, yellowing and crumbling of your nails, toenail fungus or onychomycosis is indicated. This is a very common problem, which is usually painless, unless the infection gets spread. The fungus thrives under certain conditions like abnormal levels of pH in the skin, a weak immune system, poor hygiene, diabetes and a continuous exposure to moist or damp environment. If not treated properly, toenail fungus can lead to cracking, splitting or total loss of your toenail. There are various ways of treating fungal infections in the nails. Some of them are as follows:
Tea Tree Oil: Tea tree oil contains antiseptic and antifungal properties, which help in treating toenail fungus. You need to mix some drops of tea tree oil with coconut oil and olive oil. Using a piece of cotton, apply the mixture on your affected nail, keep it for 10 minutes and scrub off the nail with a toothbrush. For ideal results, you must repeat this process more than twice regularly.

Baking Soda: Baking soda is a commonly used remedy for fungal infections in your nails. It also helps in neutralizing foot odor. Add baking soda, hydrogen peroxide and Epsom salt in hot water, add vinegar to the mixture and soak your affected nail in the solution. After this, wash your feet with water. Repeat the procedure twice a day for several weeks.

White Vinegar: This is an ideal ingredient for the treatment of toenail fungus. It helps in restoring the pH balance of the skin and fights against infections. Add one part of white vinegar to warm water and soak your affected toenail in it for about 10 minutes. After this, you must wash it off. Carry out the process twice a day for effective results.

Oil of Pregano: Oil of oregano is considered effective because of its antibacterial, antiviral, analgesic and antiseptic properties. It is an ideal way for treating fungal infections in your nails. Mix oregano oil with olive oil, apply the solution on your nails and leave it for over 30 minutes. Repeat the process thrice a day for good results.

Listerine Mouthwash: Listerine mouthwash is another important home remedy for treating fungal infections in the nails. This mouthwash contains certain compounds along with alcohol, which have very strong antiseptic properties and help in eliminating harmful fungi and bacteria from your nails.
In case you have a concern or query you can always consult an expert & get answers to your questions!
4951
people found this helpful
View All Feed
Near By Clinics

Vile Parle East, Mumbai,
Mumbai
View Clinic