About
It is important to us that you feel comfortable while visiting our office. To achieve this goal, we have staffed our office with caring people who will answer your questions and help you ...
...more
It is important to us that you feel comfortable while visiting our office. To achieve this goal, we have staffed our office with caring people who will answer your questions and help you understand your treatments.
More about Clear Vision Eye Clinic
Clear Vision Eye Clinic is known for housing experienced Gynaecologists. Dr. Shilpa Shah Gohil, a well-reputed Gynaecologist, practices in Mumbai. Visit this medical health centre for Gynaecologists recommended by 62 patients.
Timings
Location
Laxmi Court Building, Landmark : Opposite Dena Bank & Near Greater Bank & Near Wadala Station West, Mumbai
Wadala
Mumbai,
Maharashtra

Get Directions
Doctor in Clear Vision Eye Clinic
MD - Obstetrics & Gynaecology, DNB - Obstetrics and Gynecology
Gynaecologist
Services
Submit Feedback
Submit a review for Clear Vision Eye Clinic
Your feedback matters!
Write a Review
Feed
Nothing posted by this doctor yet. Here are some posts by similar doctors.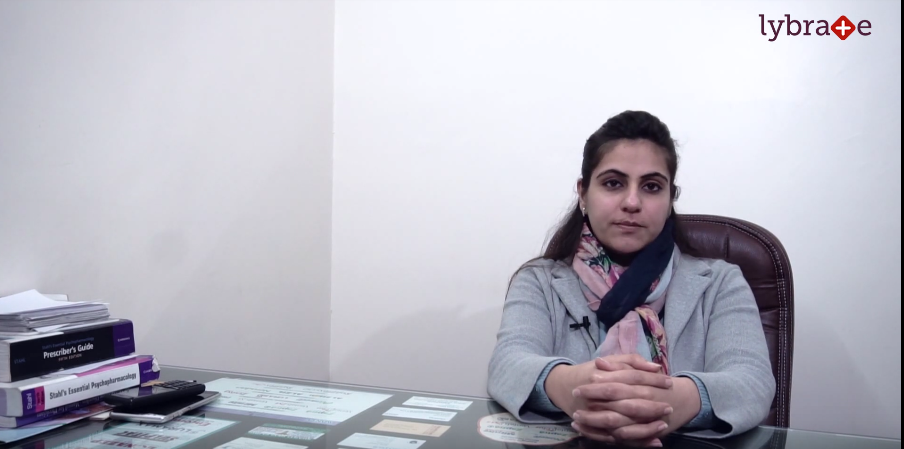 The first question when you greet somebody is 'how are you' and this often refers to our state of well-being. While most answers would be great, awesome or good, we usually think of how we are doing physically. While some of us may talk about physical conditions (say things like feverish, have a cold, etc.), not many would think of talking about mental health conditions. However, mental health is very important for overall well-being.

MBBS Bachelor of Medicine and Bachelor of Surgery, MS Surgical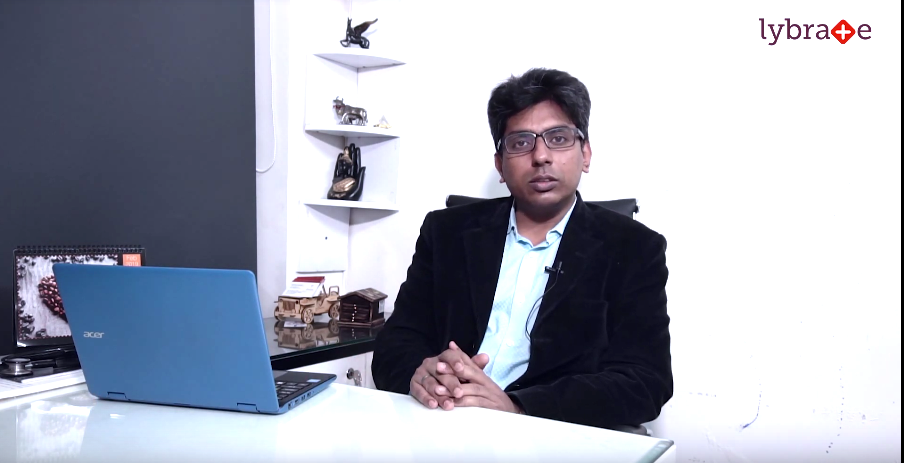 There are many kinds of conditions and symptoms that require different kinds of surgery for treatment as well as diagnostic management. One such procedure is called laparoscopy or laparoscopic surgery. This is a surgical diagnostic management procedure that is known to be a low-risk process with minimal invasion and suitable for various types of ailments.
Do you have vague memories of your childhood where your mother used to run behind you with a glass of milk and a few almonds soaked in it? You might have cribbed about them, but all this while you might not have been aware that you were running away from one of the most powerful house of essential minerals. Such is the health benefits of almonds that it has its own fan following across the globe. It is a boon and a blessing for your well-being. Let us have an overview of it.
Health benefits Of almond oil

The health benefits are not just limited to the nuts. Almond oil too can supply a massive amount of benefits when included in our diet regularly. Though a bit expensive, a regular intake can keep many of the complications at bay. Here's why:
Controls heart ailments: Almond oil is enriched with monounsaturated fatty acids. They boost the health of your heart and can curb cardiovascular diseases. A regular intake can reduce the chance of a stroke by a large margin.
Regulates blood pressure and controls cholesterol level: Almond oil regulates blood pressure and can help in maintaining the cholesterol levels of your body. In many countries, almond oil is slowly changing the culinary landscape and the way we use the food ingredients.
Strengthens nervous system: Almond oil is a great source of Omega-3 fatty acids and also contains a robust measure of potassium. They nourish your nervous system and directly boost your memory. You can mix a few drops of almond oil to a glass of milk before you hit the bed for the best results.
Helps in bone development: Almonds are a great source of vitamin D, calcium and potassium. Needless to say, this can be very beneficial for strengthening your bones. Simply massage few drops of almond oil to your bones and joints and in many cases, you can get rid of arthritis.
Relieves stress and pain: Almond oil also has therapeutic properties, and can help in easing the pain and stress from strained muscles. You can heat a few tablespoons of almond oil and can directly massage into the affected area once it becomes warm. Doing this regularly can increase the strength of your muscles and can be a great muscle relaxant too.
Can promote the health of nails: Brittle nails are one of the common problems that everyone faces. Almond oil can take care of this trouble easily. For healthy and strong nails, massage them with a few drops of almond oil daily. They have a strong presence of potassium and zinc and they, in turn, hydrate your nails and keep them strong and healthy.
It controls heart diseases.
It reduces the chances of stroke.
It regulates the blood pressure.
It gives strength to the nervous system.
It will help in bone development.
It promotes the growth of nails.
It promotes the health of nails.
It increases the memory power.
It gives strengths to brain tissue.
Apart from the abovementioned benefits, Almonds are useful in a number of ways, they improve your memory power, improves hair growth, is good for your brain tissues. Almonds are a powerhouse in their own right, therefore, you must eat them.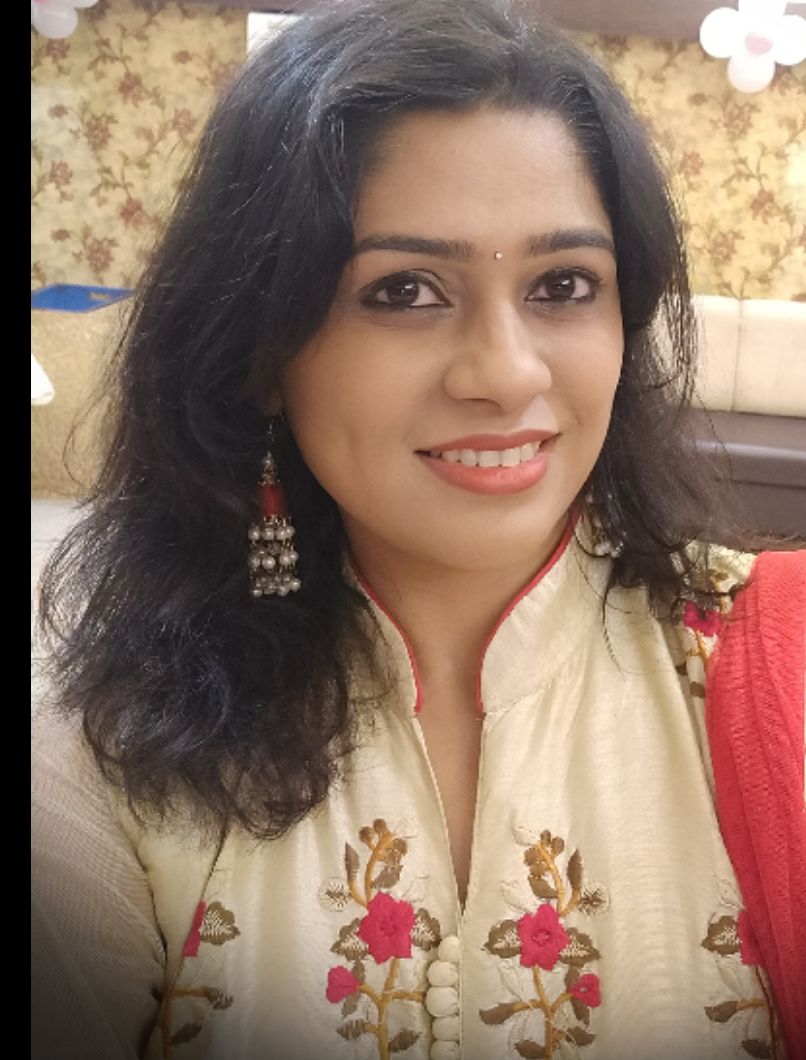 MBBS, MD - Obstetrtics & Gynaecology, Diploma In Reproductive Medicine
Endometriosis is a common gynecological disorder where the tissue lining of the uterus grows outside the uterine cavity. Endometriosis is caused most commonly by menstrual blood flowing back in the Fallopian tubes, instead of leaving the body. This endometrial tissue may then leak into the abdomen through a surgical scar or cut in the uterine lining, leading to endometriosis.
Here are five things you should know about this condition:
It is hard to diagnose
The first roadblock to diagnosing endometriosis is that though it is a very common condition, there is a lack of knowledge about it. The classic symptoms include heavy periods, painful bowel movements and urination, depression, fatigue and pain all over the body. The only way to correctly diagnose endometriosis is through a laparoscopy or keyhole surgery.
Endometriosis is not equal to infertility
One of the myths surrounding endometriosis is that it causes infertility, however, this is not true. When treated properly, endometriosis does not affect your fertility, and it is still safe for you to have children. At the same time,you should also know that being pregnant does not cure the condition.
It can reduce your sex drive
One of the symptoms of endometriosis is chronic pain all over the body. This, coupled with fatigue and depression can reduce your sex drive drastically. Additionally, the act of intercourse itself also becomes painful for women suffering from endometriosis. This pain can be managed witEndometriosis is a common gynecological disorder where the tissue lining of the uterus grows outside the uterine cavity. Endometriosis is caused most commonly by menstrual blood flowing back in the Fallopian tubes, instead of leavh the use of pain relievers, or by experimenting with positions, which is most comfortable for you.
Some women have a higher risk of endometriosis
The exact cause that triggers the endometriosis is still unknown. However, certain factors are said to raise the risk of endometriosis, such as:
1, Genetics: Endometriosis may be passed genetically from generation to generation.
2. Pelvic infections: Scarring of the uterine walls via infections or surgeries can give the menstrual blood that falls back to the Fallopian tubes a way out of the uterine cavity, and hence, lead to endometriosis.
3. Short Menstrual cycles: Women with menstrual cycles that are shorter than 27 days, or those who have periods that last longer than 7 days are more susceptible to endometriosis than others. However, myths that suggest delaying pregnancy as one of the causes of endometriosis are false.
There is no known cure
The treatment for endometriosis addresses its various symptoms as there is no known cure for the disease itself. Even a hysterectomy will not cure this disease unless it includes the removal of your ovaries as well. Over the counter pain medication may help deal with the muscle aches, while hormonal treatments that slow down the production of estrogen can help with the painful menses. Light exercises such as walking and swimming can also help deal with the discomfort of endometriosis.
The disruption of the normal female cycles of menstruation and ovulation after the age of 45 and the loss of her ability to conceive naturally is known as menopause. The associated symptoms of menopause are heat flushes, insomnia, weight gain, depression, nausea and fatigue. While hormone replacement therapy is the most common procedure to provide relief from menopausal symptoms, natural homeopathic remedies can also be used for the same. These remedies are completely safe as opposed to hormone replacement therapy which has a number of side effects.
The following homeopathic medicines and remedies can be used to treat menopause:
1. A balanced diet which provides you with optimal nutrition can be helpful in treating menopausal symptoms. When you get enough vitamins and minerals, the physical discomfort caused by the symptoms can be reduced greatly.
2. Phosphorus can help with migraines, extreme sweating, numb hands, fast pulse, memory problems and dry and itchy skin. Foods high in phosphorus content are meat, fish, cheese, nuts and seeds of pumpkins, sunflowers etc.
3. Excessive deposition of fat can interfere with the hormonal cycles and cause imbalances in the level of estrogen and progesterone. So, regular yoga and exercise can be helpful.
4. Amylenum nitrosum can provide relief from profuse sweating, shortness of breath and palpitations.
5. Phytoestrogen or dietary estrogen is a compound found in foods such as soybeans, oats, barley, carrots, fenugreek, rice etc. Phytoestrogen can provide natural relief from menopausal symptoms.
6. Aurum metallicum is used to get the tissues and organs to function normally again and control feelings of anxiety and claustrophobia.
7. Aconitum napellus (wolf's bane) is a flowering plant and its extracts can reduce panic attacks, heat flushes, over excitability and depressive symptoms.
8. Argentum nitricum is a nitrate compound of silver which is used to control excessive bleeding in the pre-menstrual stages.
9. Belladonna (deadly nightshade) is beneficial for a large number of symptoms such as headaches, fatigue, insomnia, frequent urination, osteoporosis, abnormal weight gain and other nervous disorders.
10. Bryonia alba, a flowering plant, is used as a remedy for vaginal infections, rashes and vaginal dryness that are common during menopause.
11. Natrum muriaticum, in small amounts, helps to reduce stress. Stress can cause problems in thyroid function, cognitive functioning, digestive system functioning and it can elevate blood pressure levels rapidly.
12. Nux vomica (strychnine) is a common homeopathic medicine for nausea, vomiting and indigestion. These problems are seen frequently in menopausal women, especially after meals at night.



Vaginal bleeding is something that most women experience between their periods when they are not due for a menstrual cycle. It is considered as an abnormal occurrence when you bleed before you are expecting your menstrual period, or after you are done with your monthly cycle. It is usually characterised by bouts of spotting where a thick brown reddish discharge may be experienced. Also, this kind of bleeding is considered abnormal if it occurs during pregnancy or menopause.
Here are a few causes of abnormal vaginal bleeding:
- Hormones: An imbalance in the hormones like the estrogen and progesterone can lead to abnormal vaginal bleeding. These are the hormones that help in regulation of the monthly menstrual cycles. An imbalance can occur due to side effects caused by birth control pills that may not suit the individual, a contraceptive patch, or even contraceptive implants and injections. Further, an intrauterine device may also be the cause for this kind of bleeding. The hormonal balance can also get affected due to internal ailments like a dysfunctional thyroid gland and ovaries.
- Pregnancy and Delivery: Some amount of spotting is considered normal in the first trimester of one's pregnancy. Yet, severe bleeding and persistent spotting must be reported to the gynaecologist immediately. Women also bleed for a while after the delivery of the baby, in the post-partum period. This may also happen when an abortion takes place as the uterus may not have come back to its original size and due to remaining foetal tissues within. Complications during the pregnancy like an ectopic pregnancy or a miscarriage can also lead to such kind of bleeding. An ectopic pregnancy is one where the egg gets implanted in the fallopian tube instead of entering and implanting itself in the uterus.
- Fibroids: Uterine fibroids are usually considered as non-malignant and non-cancerous growths within the uterus. These are common in many women who have gone through child birth. These fibroids can also cause some amount of bleeding and spotting.
- Infections: When there is an infection in the reproductive organs like the ovaries and uterus of the patient, there may be some amount of bleeding. An infection in this area can also cause inflammation, which is one of the primary causes of abnormal bleeding. This can also occur due to a sexually transmitted disease or STD, as well as painful intercourse and sexual abuse which can lead to scarring as well.
- Cancer: One of the least common causes includes cervical, ovarian and other forms of cancer.
Stress and diabetes can also cause abnormal vaginal bleeding in rare cases. It is best to see a doctor as soon as such bleeding takes place.

2
people found this helpful
Polycystic Ovarian Disease results from the disorder more commonly known as PCOS or Polycystic Ovary Syndrome. A syndrome is starkly different from a disease, for the former entails a set of symptoms usually occurring in concurrence, while the latter means a particular biological condition with an identifiable reason behind it.
A syndrome solicits your concern and forethought in order to eliminate or at least control the chances of an underlying disease. Trigger to a syndrome is undetectable and hence fighting it efficiently is fairly problematic. It is rare to find adolescent girls without hormonal problems.

Hormonal imbalances are just too common to be a novel topic any further. Polycystic Ovary Syndrome is faced due to imbalances in hormone secretions. It refers to the development of multiple cysts in your ovary. This condition usually affects women falling within the age group of 15 to 50. Eight among ten women, at a given point of time, are reported with PCOS. Symptoms of PCOS, when neglected, can lead to Polycystic Ovarian Disease. If you have been facing similar health issues, it is advisable to undergo a check- up and get diagnosed at the earliest possible.
Symptoms of Polycystic Ovarian Disease
A receding hairline or increased hair fall can lead to thinning of scalp hair. Such a sign should not be taken lightly as it could be indicative of Polycystic Ovarian Disease.
Extremely painful menstruation, irregular periods or prolonged periods with heavy bleeding might be reason enough for worrying.
Development of acne could be another sign. Acne is common to girls attaining puberty, but an unprecedented growth should be a matter of concern.
Patchy skin, pigmentation and discoloration of the skin are the other symptoms.
PCOS may also result in continual depression and anxiety.
Obesity is the most commonly noticed symptom. People suffering from Polycystic Ovarian Disease have lower metabolism and thus, reducing weight is an ordeal.
Many women tend to grow thick facial hair or chest hair. Such a condition discourages the person to go out in public. It leads to social ostracizing which further bears severe effects on one's mental health.
PCOS mostly affects women belonging to the childbearing age. As a result of this syndrome, females stop ovulating. Conception becomes extremely difficult as the syndrome may lead to infertility.
Polycystic Ovarian Disease can result in Type 2 diabetes or even cardiovascular problems. If not diagnosed and treated at an early stage, it might lead to ovarian cancer. There is hardly any preventive measure to counter the chances of such a syndrome, but certain alterations in your diet under the guidance of a dietician and regular exercising can improve your health.
Most of us today live a hectic life be it pressing deadlines or tiring social engagements, but in all this hustle and bustle we tend to often neglect our health. Do we know that today for all of us there is a great need for preventive care, especially in today's world where the threats are magnified. This also includes being able to get the proper guidance to imbibe a healthier lifestyle with regular tests and health checkups that will help us in knowing our present state of health and will help us in identifying risks and threats well in advance.
Did you know, that almost seven out of ten fatalities or deaths are caused due to chronic disease and that half these cases do not recognise the early symptoms and risks with proper screening and regular
check-ups. Sounds familiar, are you also one of those who has never cared for preventive healthcare checkups?
These preventive health checkups are actually life-saving, as they update you on how fit and healthy you are. Preventive health care basically deals with the prevention of diseases and conditions that may be caused due to environmental factors, genetic predisposition of the patient, lifestyle choices as well as disease agents. In this field, constant check-ups and preventive action equip people to deal with and ward off these causes so as to prevent the onset of a number of disease and ailments. Here is everything you need to know about preventive healthcare.
In today's time, it is very simple to get preventive health check-up done, all it takes is a simple blood and urine test at a lab and you will be able to know all you need to know about your health. Further, if there has been an outbreak of an epidemic where you live, then preventive health care will help in getting the right tests done at the right time so as to ensure that you get the proper vaccinations. With preventive healthcare, you can also get genetic testing done on a regular basis so as to learn more about preventing diseases like asthma, cardiovascular diseases, diabetes and many others that one might inherit genetically.
It is time that we take care of ourselves by booking a full body check up today and live a healthy and stress-free life.

MBBS Bachelor of Medicine and Bachelor of Surgery, MD - General Medicine, DM - Endocrinology
Endocrinologist, Hyderabad
The thyroid is a small gland that controls metabolism and growth. Silent thyroiditis is a common autoimmune disorder that affects the thyroid gland. It causes an inflammation of the thyroid gland and is characterized by mild symptoms of hyperthyroidism and hypothyroidism. It is known as Silent thyroiditis because this condition is not painful in any way. Silent thyroiditis is also known as lymphocytic thyroiditis or subacute lymphocytic thyroiditis.The cause of this condition is unknown and hence it is not possible to prevent it. This is one of the least common disorders to affect the thyroid gland. However, middle aged women are at the highest risk of suffering from this condition. Other risk factors include a family history of thyroid disorders, certain autoimmune diseases, removal of the adrenal gland or treatment for cancer.
Some of the symptoms of silent thyroiditis are:
Increased sensitivity to heat and cold
Erratic bowel movements
Irregular menstrual periods
Increased appetite
Irritability and nervousness
Unexplained weight loss
Excessive sweating
If you notice such symptoms, you must consult a doctor. To determine a silent thyroiditis diagnosis, a thorough physical examination and a few tests are required. The physical examination focuses on the size of the thyroid gland, heart rate and presence of tumors if any. A blood test will also be required to check thyroid hormone levels such as T3, T4 and TSH levels. Your doctor may also ask for an ultrasound of the thyroid gland and an imaging test to determine iodine radioactive uptake.
Silent thyroiditis has a good prognosis and patients usually recover within one year. The acute phase typically lasts only three months. Most patients do not require any form of treatment for this condition but regular checkups are advised to keep track of the disease. In rare cases, medical treatment may be required. For example, if the patient complains of increased heart palpitations or excessive sweating, beta blockers may be prescribed to lower the heart rate. The patient is advised to get plenty of rest and avoid any stressful situations.
In some cases, silent thyroiditis may lead to permanent hypothyroidism. In such cases, medication may be prescribed to normalize the thyroid hormone levels. In some cases, thyroid hormone replacement therapy may also be advised. Surgery and radioactive iodine treatment are not required to treat silent thyroiditis.
Patients have to describe there problem in terms of symptoms and not in terms of diagnosis. Patients usually tell their problem like 'I have severe migraine since 2 years, or I have problem of sinusitis'. But it should be in following way - I have headache problem, its a right-sided headache, or there is heat sensation in the head.
This is the best possible way off narrating your problem to a homeopath who will then address your health concern as per your needs. Following are the steps you should follow to get the best treatment for any chronic disease:
1. Write down all your symptoms in detail: What ever symptoms you experience, where ever in your body, right from head, just describe it in your own words, right from your head to feet, not according to your preferred importance. E.G a patient may feel pain in abdomen which is important for him so he will describe it, and also a symptom watery discharge from ear which is not important for him, so he will not describe it. This should not happen, a patient has to describe every complaint with which he is suffering from. For the doctor, it can be very important symptom to treat your abdomen. It seems to be contradictory to your idea but that is not important.
E.G a patient came to me for piles. She described all the common symptoms of piles but then she also describe a symptom that she had watery discharge from left eye, she had warts on neck. So, here all the symptoms are important and had to be considered to treat piles.
2. Age when the problem occurred: Up to what age you were absolutely normal and since when you think health had started deteriorating and had shown what kind of symptoms initially and then what sequence of disease you had?
According to homoeopathy different diseases are the branches of single disease which had affected an individual in the past. It may start with skin eruption, recurrent cold cough or with recurrent diarrhoea, etc.
Note: Usually patient starts experiencing low intensity symptom. For example, I had patient who said that I was very normal and then 3 years back I had skin eruptions on ankle (which he explained in detail, it used to itch very severely with oozing and it was treated with some ointments it got better in one month then after 6 months after I had some kind of lung infection (explained in detail) I use to cough a lot with mild fever for which I was treated with antibiotic and then I was fine for 4 years then I had this present problem of severe pain in calfs (explained in detail).
3.Keep aside all your symptoms or complaints lets try to understand you generally: Write it down what are the things to which you are intolerant to or what are the things which affect you. In this you can add whatever you want to. Start with level of mental understanding - what you are intolerant of mentally, then climatic condition: what climatic conditions you cannot tolerate, and then food or drinks: what food and drinks you are intolerant of or that causes distress, last: any particular sight, any thing whatever you want.
4. Do you have any outgrowth on skin (warts), any out growth on genitalia, or any sort of eruptions?
5. What you can write about nature of your body, so far what you have understood of yourself?
Preparing a good data of all the above asked questions will help you to a great extent in making your homeopath understand your problem completely and provide you with a solution which will last forever.
View All Feed
Near By Clinics

Wadala West, Mumbai,
Mumbai
View Clinic