About
We like to think that we are an extraordinary practice that is all about you - your potential, your comfort, your health, and your individuality. You are important to us and we strive to ...
...more
We like to think that we are an extraordinary practice that is all about you - your potential, your comfort, your health, and your individuality. You are important to us and we strive to help you in every and any way that we can.
More about Claro Clinic
Claro Clinic is known for housing experienced Dermatologists. Dr. Avanti Trivedi, a well-reputed Dermatologist, practices in Mumbai. Visit this medical health centre for Dermatologists recommended by 102 patients.
Timings
Location
2nd Floor, Shivalaya, Chandavarkar Road, At Maharashtra Lane Junction, Landmark : Near Kotak Mahindra Bank
Borivali West
Mumbai,
Maharashtra
-
400092

Get Directions
Photos (4)



Videos (3)

MBBS, MD - Dermatology, DNB - Dermatology & Venereology
Dermatologist
₹300 online
10:00 AM - 03:30 PM
04:00 PM - 08:00 PM
Health Packages
30 Days validity
•
Medicines included
₹18000
90 Days validity
•
Medicines included
₹21500
180 Days validity
•
Medicines included
₹8800
30 Days validity
•
Medicines included
₹2500
90 Days validity
•
Medicines included
₹9000
Services
Submit Feedback
Submit a review for Claro Clinic
Your feedback matters!
Write a Review
Patient Review Highlights
"Very helpful"
1 review
Feed
There would only be a handful of people who are happy with the way their skin looks. While acne and pimples are the concerns at a younger age, but with age the concerns shift to dark circles and pigmentation. Both light and dark pigments become worrisome, and one continuously looks for ways to manage them.
16
people found this helpful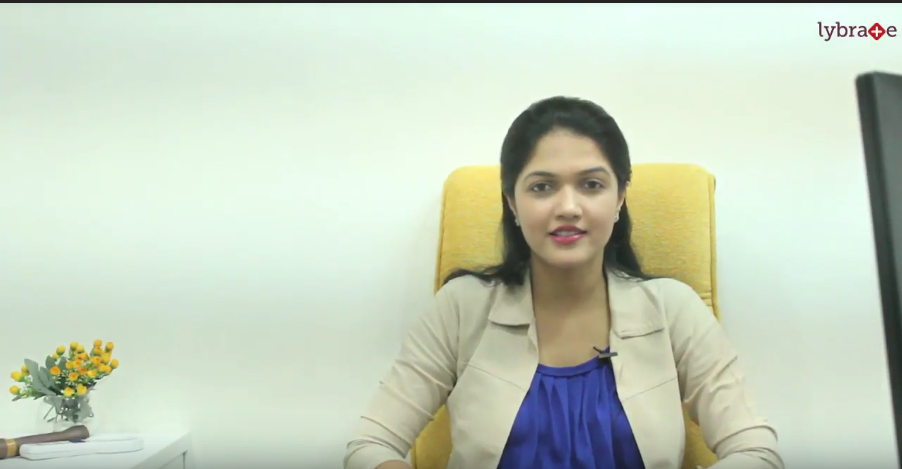 Hello,
My name is Dr. Avanti Trivedi. So today I am going to discuss about a very common problem which we come across that is pattern hair thinning or pattern hair loss. So as the name signifies pattern hair thinning is the hair thinning or hair loss where a specific pattern is observed. In male that is called Male Patterned hair loss and in female that is called as female patterned hair loss. So in males what we see is that there is receding in hairline from the side that is the temporal area v shape and this thinning at the vertex area which gradually progresses to cause loss of hair in the total crown portion of the scalp. However, in females, the hairline remains intact even in advance cases and the hair thinning starts as the widening of the hair parting so there is gradually thinning over the central part of the scalp with the intact hairline. So the exact ideology of this type of pattern hair fall is multifactorial. There is no single factor which causes this type of hair fall.
So in males positive positive family history that is genetic or hereditary is a very common thing which we come across. However in females the exact ideology is not known. In most of the females with severe female pattern hair loss, we have seen there is some underlying hormonal imbalance like polycystic ovaries or polycystic ovarian syndromes that can be the trigger for this type of hair fall. The main thing that triggers this type of hair fall is the presence of the specific type of receptors for the hormone in the hair bulbs in genetically programmed individuals. So people who are susceptible to this kind of hair thinning they have these receptors on hair bulb over the frontal part over the distributed part and when the hormones gets attached to these receptors there is miniaturization of the hair follicle and there is thinning and gradually loss of the hair follicle. so this is the reason there is few people are susceptible and and few people you don't see this type of hair thinning irrespective of the hormonal level. And that's the reason of the specific pattern as well. The onset varies, it can start from the early 20s in few people 30s 40s even in 50s. So the clinical features the onset can vary from person to person but early diagnosis and the early treatment gives a better outcome. Sometimes there can be predisposing factor for this type of hair thinning like there is severe stress medical illness or weight loss or some chemical treatment or some drugs that are called sudden hair loss or telogen effluvium and that work as a trigger in the onset of these kinds of hair thinning.
So that history is also elucidated in people. The diagnosis is mainly clinical but clinical examinations necessary to rule out other causes of hair thinning like scarring alopecia, scarring alopecia and if there is underlying scalp is healthy unhealthy there is some other disease. So trichoscopy is another device which is helpful mainly in detecting the prognosis of the treatment or just to see how the patients going to respond to the treatment depending upon the health of the underlying hair follicles. In treatment wise the treatment can be divided into 4 parameters one is the medical treatment second is procedures or intervention third is surgical and fourth will be supportive. Earlier it was thought that the hair follicles once lost they become they are lost but the new clinical research shows that the hair follicles become dormant and if we timely treat the patient and these follicles can be stimulated and hair can be regrown. So that's why the treatment is quite crucial in patterned hairloss. So medical line consist of giving oral medication and topical applications. As the hairfall is genetic the treatment has to be taken for a longer period of time.
So what it does it not only halts the progress of the disease but also it helps in stimulating new hair growth. So wherever the roots are there it promotes new growth as well as it makes the existing hair also much thicker. Intervention or procedure wise there are multiple treatments which are available like this mesotherapy, electroporation , PRP, derma roller, there is the laser light treatment. So these treatments can be done even either standalone or combination depending upon the severity of the disease depending upon the patient's age and depending upon the need of the patient. So mesotherapy is a treatment where the nutrients or peptides growth factors these are like injected in the scalpe mesoderm with a very fine needle which helps in promoting hair growth & stopping the hairfall as well as increasing the nutrients at the hair bulb level. Electroporation is the similar technology but its not no needle mesotherapy because there are micro currents which are used and they help in opening the pores in the scalpe and penetration of the nutrients in the scalpe.
So in people who are not willing for envasive treatments or injections or people who are contraindicative like uncontrolled diabetes or health issues in those this treatment helps a lot. PRP is one of the most recent technique which gives really good results where the your own cells like platelets which are in your blood are used to give the results because its like your blood is withdrawn is concentrated and the platelet rich plasma is injected in the scalpes. So these platelets release different growth factors and that help promoting the growth. So even this gives really fantastic results in males as well as in females. Other than that derma roller is something which causes micro trauma at the dermis level. And this stimulates new growth. And low laser light treatment and laser light treatment is something which works like a supportive treatment for rest of the treatments or for medical line of management. It also increases the blood circulation and also helps in formation of new follicles promoting the new hair follicles. Surgical treatment of hair transplant it is one of the upcoming treatment and specially in advance cases it works really well because FUE follicular unit extraction is the technique used for hair transplant these days where the follicular units from the occipital area which is a resistant area is removed extracted and is transplanted in the frontal or the recipient area where the deficit is there.
So this technique gives really good results in both males and females specially in advance cases. Secondly if the donor area is also less the body hair are the second source specially in males which can be used like beard or chest for the hair regrowth. The supportive treatment mainly consists of the camouflaging treatment like hair fibres or there is micro pigmentation. So micro pigementation is a technique where the micro pigment which is a semi permanent pigment is deposited in the scalpe to give you that fuller effect. So even after treatment when the scalpe is little scanty when the hairgrowth is scanty to give you that fuller effect this technique really gives good result. So to conclude with pattern hairloss is a rising issue but timely treatment good treatment early diagnosis help a lot in giving you very good results. So to know further about your hair and about advanced treatment for your hair you can get in touch with us at Claro Clinic.
Thank you!
18
people found this helpful
Acne is a disorder which is characterized by small red bumps on the skin or occluded pores in the skin such as blackheads. It can make people conscious of their appearance and result in low self-esteem and anxiety. It usually affects people who fall in the age group of 12-25 but sometimes older people are also affected.
There are various factors that makes the skin prone to acne. Acne occurs when overactive sebaceous glands (glands that produce oil in the skin) produce excess oil and the dead skin cells clog the pores of the hair follicle present in the skin. Inflammation occurs in the clogged hair follicle resulting in acne.
Some causes that makes your skin prone to acne are -
1. Diet
Following a proper diet is a key factor in keeping your skin healthy. Food usually doesn?t cause acne directly but can cause other problems such as greasy skin that are linked with acne. However, foods high in iodides such as seaweeds consumed over time can cause acne.
2. Stress
Stress is another major cause that makes your skin prone to acne. When the body stressed, it produces excessive testosterone (a sex hormone) resulting in excessive oil production. Stress also impairs the immune system of the body so that it becomes vulnerable to acne.
3. Cosmetics
Some cosmetics (usually oil based) tend to clog the pores of the skin which may result in acne. Using harsh cleansing agents can dry and irritate the skin. Also, gentle washing of the skin is recommended to avoid breakouts.
4. Hormones
Changes in hormonal balance can cause acne especially in the beginning of puberty. In some cases, women are affected by acne when the menstrual cycle stops. The acne caused by hormonal changes may also be genetic in nature.
8
people found this helpful
Aging of the skin is a natural process that affects all individuals with increasing age. It manifests itself in the form of skin wrinkling, sagging, discoloration and other visible effects. Such changes become more apparent as soon as one reaches late thirties or early forties but early onsets are now very common too, which can be caused by a number of factors.
Damage due to sun exposure is the primary cause of skin aging. It especially affects those who have lighter or fairer skin as the low melanin content in their skin makes it more prone to damage and aging.
Although skin aging cannot be entirely stopped or reversed, the process can be slowed down to prevent its early onset.

There are many ways of doing so through some simple lifestyle modifications such as the following:
1. Avoid sun exposure
This is the most basic way of reducing the rate of skin aging and slowing down the process. While going out in the day cannot always be avoided, it is important to keep the skin covered with clothing, hats and sunglasses.

2. Always wear sunscreen
This provides protection from the harmful rays of the sun (known as UVA and UVB). Making a habit of constantly applying sunscreen on all exposed parts of skin plays an important role in preventing skin aging. It is also necessary to use the right products, which should have an SPF rating or 30 or more.

3. Eat healthy
Having a nutritious balanced diet can make a tremendous positive impact on your skin. Consumption of food items that are rich in vitamins, minerals and other nutrients is essential. It is also important to drink lots of water and fluids to stay hydrated. Junk food and sugary drinks should be avoided as it negatively affects skin health.

4. Exercise regularly
Keeping fit through regular workouts and exercise improves the circulation of blood in the body and consequently, the supply of blood and oxygen to the skin. This keeps the skin healthy and young and prevents the early onset of wrinkling and aging.
There are several other ways of preventing skin aging such as not smoking, avoiding using too many products and cosmetics, getting enough sleep, and always keeping skin cleansed and moisturized. Following these simple ways can effectively make your skin look and feel younger and slow down the aging process.
5
people found this helpful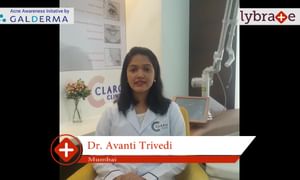 Lybrate | Dr. Avanti Trivedi speaks on IMPORTANCE OF TREATING ACNE EARLY
3716
people found this helpful
Near By Clinics