About
Our mission is to blend state-of-the-art medical technology & research with a dedication to patient welfare & healing to provide you with the best possible health care.
...more
Our mission is to blend state-of-the-art medical technology & research with a dedication to patient welfare & healing to provide you with the best possible health care.
More about Breach Candy Hospital
Breach Candy Hospital is known for housing experienced Cosmetic/Plastic Surgeons. Dr. Anil Tibrewala, a well-reputed Cosmetic/Plastic Surgeon, practices in Mumbai. Visit this medical health centre for Cosmetic/Plastic Surgeons recommended by 48 patients.
Timings
Location
60 A, Bhulabhai Desai Marg, Breach Candy, Mumbai, Maharashtra
Breach Candy
Mumbai,
Maharashtra
-
400026

Get Directions
Doctor in Breach Candy Hospital

MS - General Surgery
Cosmetic/Plastic Surgeon
Services
Submit Feedback
Submit a review for Breach Candy Hospital
Your feedback matters!
Write a Review
Feed
Nothing posted by this doctor yet. Here are some posts by similar doctors.
MD - Alternate Medicine, PGDIP.IN Geriatric Care, Post Graduate Diploma In Holistic Healthcare
Ayurveda also believes that wrong diet and lifestyle are two main causes of skin diseases. For instance, following a diet or lifestyle that is against the season or nature of a person, results in the creation of imbalances in bodily energies, thereby contaminating body tissues resulting in skin disease. Skin is the biggest organ of the human body, constituting of seven layers. Unlike what many of us think, skin is not merely peripheral but stretches itself to deeper levels in the body. Hence, Ayurveda believes that skin diseases have deep-rooted causes. Most skin diseases are rooted deeply in various tissues, and 'dhatus' like fat, blood, muscles etc.
Common skin diseases and its characteristics:
Some major skin diseases are: Itching, Erythroderma, Psoriasis, Urticaria, Eczema, Blisters, Angioedema, Metastatic skin carcinoma, Widespread blistering, Photosensitivity, Acne, Scabies, Pressure sore, and Vitiligo.
Itching (Pruritus) – provokes a desire to scratch, sometimes accompanied by a scaly rash, and is a common symptom of primary skin diseases and underlying medical disorders.
Erythroderma – Eczema, drug eruptions, psoriasis, lichen planus may all rarely progress to erythroderma, which presents itself with or without scaling on all of the body surfaces.
Urticaria – This is also known as Nettle Rash or Hives, characterized by itchy or burning swellings, occurring throughout or anywhere in the body and lasting less than 24 hours.
Photosensitivity – Sunlight is the main cause of several skin diseases, due to exposure from UV radiation and visible light. Face, particularly nose and cheeks or area under the chin, hands, are usually light-exposed sites subjected to photosensitivity.
Eczema – Presents itself with symptoms like redness and swelling, ill-defined margin and papules, blisters, vesicles, cracking or scaling.
Psoriasis – is a non-infectious inflammatory disease of the skin, presenting with defined erythematous plaques with large adherent silvery scales. It is believed to be due to an excessive division of cells in basal layers, and is well-treated in Ayurveda.
Vitiligo (Leucorderma) – This disorder is due to little or no melanin in the skin, and is an acquired condition, with depigmented patches developing often in the wrists, knees, neck and around the body orifices. Psoriasis is believed to be due to emotional stress that poisons internal system, manifesting in the form of rashes and skin problems in the body's surface. Ayurveda believes that Urticaria is largely caused by allergies, whether external or internal, while Eczema is caused by major aggravation in kapha, which coincides with more minor unsettlements in vata and pitta.
Causes of skin disease:
According to Ayurveda Skin diseases may manifest when a person indulges in one or more of the below listed reasons:
Consumption of excessive amounts of drinks which are unctuous and heavy to digest.
Suppression of the urge to vomit or other natural urges.
Physical exercise or wandering in excessive heat after eating a heavy meal.
Use of cold water immediately after exposure to scorching sun heat, exertion or exposure to frightening situations.
Intake of excess food, uncooked food and eating before the complete digestion of the previous meal.
Improper administration of Ayurvedic detox therapies.
Excessive intake of foods made from freshly harvested grains, curd, fish, salt and sour substances.
Excessive intake of black gram, radish, pastry, sesame seeds and jaggery.
Performance of sexual activity while suffering from indigestion.
Sleeping during the daytime.
Insulting people and engaging in sinful acts.
Although skin diseases are caused due to imbalances of the doshas, the prime dosha involved here is Pitta, which symbolizes heat or fire.
Apart from that, allergies, over-exposure to hot conditions, mental stress, genetic disorders and fatigue are also common. Diabetes is also a major cause of skin disorders, as the excess sugar in the body is an ideal breeding ground for bacteria, which multiply rapidly using the skin cells.
Acne scars are caused when a pimple or cyst is popped and broken leaving a layer of damaged skin behind. Acne (pimples) are caused by the excess oil, dead skin, and bacteria blocking the skin pores causing it to swell.
Causes of Acne(pimples):
Acne and acne scars can be caused due to the following reasons:
In some cases, dairy products can worsen the condition. Simple tips to prevent scarring Wrong use of cosmetics which are comedogenic (clog pores)
Acne scars can be categorized into three types:
Ice Pick scars which are small but have deep pits.
Boxcar scars have sharp edges, these can be shallow or deep
Rolling scar have a wavy look as they are wide and shallow.
Some superficial acne scars fade with time to a very small extent. However, in case of majority deep scars the stigma remains for lifetime
Tips to Prevent Acne scars
Reduce ocurrence of acne breakouts (pimples)
Don't pick or squeeze pimples or acne as they can get inflamed. This inflammation can cause the bacteria to go further into the skin which would result in deeper scars.
Do not use of harsh cosmetic products as some products can increase the risk of acne and scarring.
Non-comedogenic, non-toxic, paraben-free, products free from irritants, synthetic dyes and colours should be used.
Treatment of Acne Scars
Acne scars can be treated to regain your smooth skin and confidence back. After accessing your scars a good dermatologist can suggest a proper treatment plan that suits your condition. Most of these treatments can be performed as an outpatient procedure. Some of them are:
A skin doctor or dermatologist would help you choose the right treatment plan depending on the type of your skin and severity of acne scars

MBBS, MD - Dermatology, Venereology & Leprosy, FRGUHS (Cosmetology)
Acne scars look bad and often interfere with your bright looks, as they make you feel embarrassed and unfresh. You use more makeup to cover them or avoid going out in order to hide them. However, instead of hiding your face or the scars, you may try these treatment options to remove the scars instead and feel brighter and better.
Chemical peels: This method involves the application of a chemical peel on the skin. The acid in it removes the superficial skin layer to improve the appearance of the scar. This works well on lighter scars, and a licensed medical practitioner, nurse or cosmetologist can do this procedure.
Dermabrasion and Microdermabrasion: This technique involves using a high-speed brush on the skin to polish the portion of the scar and make that part of the skin even, so that the scar looks lighter. If your skin doctor feels that you don't need serious dermabrasion, then he may use a microdermabrasion where small crystals are sprayed onto the skin surface to remove the skin cells over the scar and improve appearance.
Fillers: Fillers are used on the skin which gets depressed due to the acne or scars. There are some binding materials like collagen or Hyaluronic acid, which can be injected through an injection, and this keeps the skin smooth, scar free and elevated for some time after which the injection has to be repeated. This has to be a continuous treatment until your skin starts to appear normal again.
Retinoid creams: The retinoid creams are especially beneficial on scars if applied patiently for a prolonged period. These creams come with little side effects like burning, drying or peeling of the skin, but over a medium to long-term application, all scars do get removed.
Laser treatment: A combination of a few types of laser treatments or just one type depending on the acne stage or redness is used. This smoothens the skin and removes the acne scars by removing skin cells from the area.
Punch Excisions and Skin grafting: This is a surgical technique. The acne scar can be removed by cutting a portion of the skin, and removing it. Normally, this procedure is combined with skin grafting, where the hole created by the acne is filled up either through stitches, or through grafting of the skin. This is actually the most invasive process to remove scars and only done when you have a serious, permanent and stubborn scar which can't be effectively removed by other techniques.
MBBS, PGDCC - Post Graduate Diploma in Clinical Cosmetology, Fellow Hair Transplant Surgery
Alopecia is a medical condition in which the immune system of a person's body attacks the hair follicles resulting in hair loss in a patchy manner. Damage sustained by the hair follicles is not usually permanent. Experts do not know the exact reason to why this condition is prevalent or under which circumstances the immune system attacks the hair follicles. Alopecia is commonly prevalent amongst people under the age of twenty but adults in some cases can also be affected. It can occur in both men and women.
What happens in Alopecia?
If a person is suffering from Alopecia, then he or she will experience clumps of hair falling out, which leads to smooth hairless patches. This can happen due to the following reasons
1. The person has a family history of such a condition
2. The person suffers from an autoimmune disease.
3. Person is prone to allergies.
4. Person experiences extensive hair loss.
Diagnosis
Alopecia can be diagnosed with the help of the person's family history and a physical examination performed by the physician or medical specialist. If a cursory physical examination remains inconclusive, the specialist may recommend you for a hair analysis for further study or a blood test to check for hypothyroidism or hyperthyroidism.
Treatment
In most cases as a person suffering from alopecia regrows hair, he/she does not opt for any medical assistance. They use hairpieces, hair products or certain styling techniques in the interim period. However the most common treatment for alopecia is multiple injections of corticosteroids applied to the scalp about 1 cm apart in an interval of 4 to 6 weeks. Another method of re-growing hair is by opting for contact immunotherapy in which a medicine is applied on the scalp once a week. This triggers an allergic reaction which irritates the skin the scalp area and makes it red and scaly. Hair growth is seen in three months since beginning of the treatment. Side effects of contact immunotherapy include severe rash and swollen lymph nodes.
Hi Lybrate user, For better & healthy hairs follow some ayurveda tips - -Ayurvedic Oils to Give your Scalp a Hot Oil Massage. -Hair becomes more prone to breakage when it is wet. So, you must avoid combing your just after a bath. - take atleast 7 hours sound sleep in night, avoid day sleep. It is during sleep that most of the tissues are regenerated and rejuvenated. - avoid using hot water to wash hairs. - Anuloma viloma pranayam is also useful for healthy hairs. - take natural calcium suplements, avoid hot air hair blower to dry your hairs. You can consult online for better guidance & medicines.
2
people found this helpful
Acne is infection & inflammation of oil glands present in skin of face. Ayurvedic medicines & few dietary changes permanently cures acne. -Avoid oily, spicy, sour food - avoid fermented foods, deep fried foods. - drink at least 3 litres of water per day. - wash face for 4- 5 times daily with herbal soap. - take 7- 8 hours sound sleep, avoid day sleeping. - practice anulom vilom & bhastrika pranayama for 10 minutes daily - eat green more vegetables, salads & dietary fibres You can consult online on this platform for better guidance & medicines.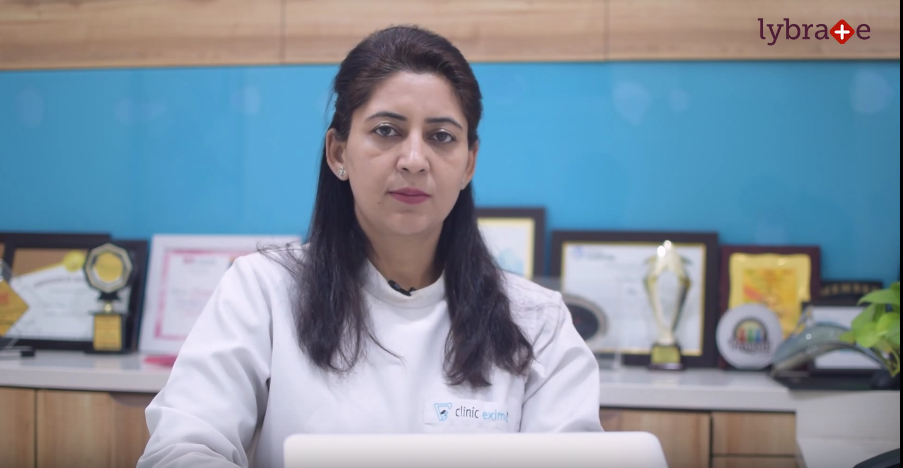 Some women look at least a decade younger than the age mentioned on their passports. For most of these women, this is the result of anti-aging creams and serums. There are dozens of anti-aging products available today. The tough part is finding the right product for you.
717
people found this helpful
Hi, Lybrate user, Go for meditation to reduce your stress to nourish hair follicles. Take, plenty of water  to moisten your  scalp to check dandruff, inorder to condition hair follicles. Gastric disorder, triggers hair loss, hence, take,  easily digestible diet on time to check gastric disorder ,avoiding  sweets, suggery items, fried and oily food. Tk, apples, carrots, tomatoes, protein, grams, beans, nuts, soy milk, walnuts, flaxseed, fish. Avoid, junkfood,  alcohol & nicotine, scorching Sun & dust. Take, homoeopathic medicine:@ Jabornady Q-20 drops with olive oil,  apply on scalp. You may opt 'hair vitelizer' package to ascertain a better result Take care.

F.C.P.S (Dermatology), MBBS Bachelor of Medicine and Bachelor of Surgery, DDV
Do you ever wish you could start all over and take better care of your skin? A chemical peel could give you that chance. Peels can dramatically reduce lines, wrinkles, acne scars, dark spots, and roughness caused by years of sun.
A chemical peel is a solution applied to the face to remove the outermost layer or layers of skin. It's a technique used to improve the appearance of the skin on the face, neck or hands. A chemical solution is applied to the skin that causes it to exfoliate and eventually peel off. The new skin that grows in its place is softer, smoother and has fewer imperfections. The new skin is also temporarily more sensitive to the sun.
There are three basic types of chemical peels:
Superficial or Lunchtime Peel: Alpha-hydroxy acid or another mild acid is used to penetrate only the outer layer of skin to gently exfoliate it. The treatment is used to improve the appearance of mild skin discoloration and rough skin as well as to refresh the face, neck, chest or hands.
Medium Peel: Glycolic or trichloroacetic acid is applied to penetrate the outer and middle layers of skin to remove damaged skin cells. The treatment is used to improve age spots, fine lines and wrinkles, freckles and moderate skin discoloration.
Deep Peel: Trichloroacetic acid or phenol is applied to deeply penetrate the middle layer of skin to remove damaged skin cells. The treatment removes moderate lines, age spots, freckles and shallow scars. A thorough evaluation by a dermatologic surgeon is imperative before embarking upon a chemical peel.
When is a chemical peel appropriate?
Chemical peels are used to treat a number of conditions including:
1. Pigmentation on face or body
2. Tanning
3. Dyschromias
4. Fine Wrinkles
5. Acne
6. Acne marks and scars
7. Dullness
8. Aging skin
9. Crow's feet
10. Sagging skin
Who should not opt for chemical peels?
Generally, light-haired and fair skinned people are the best candidates for chemical peel. The procedure does not work as well on dark skinned patients. The procedure is not recommended for individuals with infections, active skin disease, cut or broken skin, or sunburns. Other contraindications include patients who are:
1. Nursing or pregnant.
2. Have taken Accutane in last six months.
3. Have psoriasis, eczema, dermatitis or rosacea.
Possible complications
Temporary change in skin color, particularly for women on birth control pills, who subsequently become pregnant or have a history of brownish facial discoloration.
Changes are transient and easy to take care of if taken care properly.
1. Scarring
2. Reactivation of cold sores
3. A variety of chemical treatments can be used to exfoliate and rejuvenate the skin.
Depending on the depth of treatment required, your surgeon may choose one of the following peels:
1. Alpha-hydroxy acid peel (AHA)
2. Trichloroacetic acid peel (TCA)
3. Phenol peel
4. Croton oil peel
Aftercare and recovery
Your dermatologist will discuss how long it will be before you can return to your normal level of activity and work. After surgery, you and your caregiver will receive detailed instructions about your postsurgical care, including information about:
1. Normal symptoms you will experience
2. Potential signs of complications
1
person found this helpful

MBBS, MS - General Surgery, MCh - Plastic and Reconstructive Surgery
Cosmetic/Plastic Surgeon, Ludhiana
Please make sure that the laser is US FDA approved and check it online.
We have SopranoIce Platinum which is a triple wavelength laser is safe even for tanned skin and darker skin types, only triple wavelength which is FDA approved.
You achieve the result faster than just diode laser.
1
person found this helpful
View All Feed
Near By Clinics
4.4
(

16

ratings)
Breach Candy, Mumbai,
Mumbai
View Clinic