About
We like to think that we are an extraordinary practice that is all about you - your potential, your comfort, your health, and your individuality. You are important to us and we strive to ...
...more
We like to think that we are an extraordinary practice that is all about you - your potential, your comfort, your health, and your individuality. You are important to us and we strive to help you in every and any way that we can.
More about Bloom Senso Hearing Centre
Bloom Senso Hearing Centre is known for housing experienced Audiologists. Ms. Manisha Suru, a well-reputed Audiologist, practices in Mumbai. Visit this medical health centre for Audiologists recommended by 62 patients.
Timings
Location
#6B, Hasan Manzil, Gowalia Tank, 73, A K Marg, Kemps Corner, Mumbai
Mumbai
Mumbai,
Maharashtra

Get Directions
Doctor in Bloom Senso Hearing Centre
Services
Submit Feedback
Submit a review for Bloom Senso Hearing Centre
Your feedback matters!
Write a Review
Feed
Nothing posted by this doctor yet. Here are some posts by similar doctors.
Your hearing is one of the most important function your body carries out and sometimes you realize that you are losing your sense of hearing, when it is too late to get it back. There are two main reasons for this. One of the reason is age and the other is when the inner ear's hair cells break down and do not pick up sound well.
Here are 7 ways to safeguard your hearing:
Try to avoid loud places: It is not advisable to go to places where you have to shout to be heard, such as in a street, a concert or a construction site.
Buy low noise rating equipment: The equipments in your house will make sound that you hear the most. Try to avoid these equipments by buying appliances with a low noise rating.
Wear hearing protection at loud places: However, it is true that it is not always possible to avoid loud noises. This is when you need to get hearing protection. Earplugs and earmuffs are two of the best ways to make sure that even when you are in a loud place, your hearing does not get affected. Earplugs and earmuffs generally reduce sound by 15 to 30 decibels, which may be crucial to make sure that later in your life, you do not lose your hearing.
Avoid smoke: Smoking raises your chance of hearing loss. Second hand smoke does the same thing. Therefore, try to avoid, both smoking and secondhand smoking.
Remove earwax properly: Earwax cannot be removed properly using a cotton swab. Instead, you should use an irrigation kit. Remember this as otherwise; the earwax could muffle your hearing.
Avoid medications which reduce hearing: Certain medications increase hearing loss. Therefore, double check with your doctor to make sure your medicines will not make you lose your hearing.
Get your hearing tested: Finally, get your hearing tested as identifying the problem early on can help stop worsen the situation.

MBBS Bachelor of Medicine and Bachelor of Surgery, MS - ENT
ENT Specialist, Trivandrum
Cochlear implant is a medical device that provides direct electrical stimulation to the hearing nerve in the inner ear. Children and adults with a severe hearing loss may be helped with cochlear implants. A cochlear implant is a prosthetic substitute directly stimulating the cochlea and it does not cure deafness or hearing impairment.
A cochlear implant completely by-passes the normal hearing mechanism and stimulates the auditory nerve directly by means of an internally implanted electrode assembly. The implant consists of an external portion that located behind the ear and an interior portion which is surgically implanted under the skin. An implant has a microphone, a speech processor, a transmitter and an electrode array. The sound from the environment is picked by microphone and transmitter and receiver/stimulator sends them to speech processor to convert them into electric impulses. The speech processor placed with the microphone behind the ear, or it is a small box-like unit worn in a chest pocket. The speech processor digitizes the sound signals and sends them to a transmitter just behind the ear. The electrode array collects the impulses from the stimulator and sends those to different regions of the auditory nerve. The electrodes stimulate the fibers of the auditory nerve, and sound sensations are perceived.
A cochlear implant is very different from a hearing aid. Hearing aids amplify sounds so that they can be detected by damaged ears. Cochlear implants bypass damaged portions of the ear and directly stimulate the auditory nerve. Hearing via a cochlear implant is different from normal hearing and takes time to adjust. However, it enables many people to understand other sounds in the environment, recognize warning signals, , and understand speech in person or over the telephone.
The benefits from a cochlear implant depend on many factors, such as the age of the patient when he or she receives the implant, the hearing loss present pre or post patient developed language skills and finally the motivation of the patient and family support
Once a person is referred for cochlear implant, more testing is done which includes audio logic testing, psychological testing, medical examination, and tests performed by the surgeon. It is done to ensure that the candidate will benefit from a cochlear implant and will have the motivation to participate in the process. Once the decision is made to go ahead, the surgery is done. Sometimes it involves an overnight stay in the clinic, and sometimes it is done on an outpatient basis. Six weeks post-surgery, patient is fitted with the external microphone and speech processor and implant is activated and programmed.
The best candidates are those having severe hearing loss in both ears, limited benefit from hearing aids, medical condition that makes surgery risky. Children can be considered for cochlear implants if they have the similar conditions as adults and in addition have support from their educational institutions to development of auditory skills.
1
person found this helpful
Many of young patients who have hearing loss are not going to use hearing aid instate of they require it because of the age concern
As like today's generation hearing aid is going to be part of your life as like in initial time of wearing spectacles are feels odd as day by day it will be your identity as like same hearing aid are intact the hearing aid will be your lifeline
With the help of hearing aid, your life will be smooth and enjoyable. So go through the hearing aid which is suitable to your audiogram.
1
person found this helpful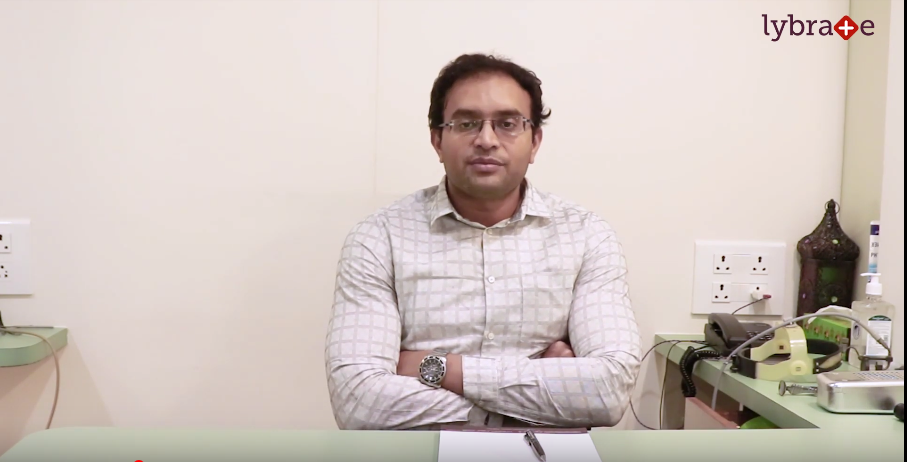 You may find out that your child is suffering from hearing loss when he is born or he may be diagnosed with the condition later in life. Hearing loss in children is commonly caused by otitis media, birth problems and on the account of certain injuries or illnesses.
4384
people found this helpful
A cochlear implant is beneficial if you are deaf or have difficulties in hearing. Cochlear implants are not hearing aids which just raise the volume of the different sounds you hear; they are surgically implanted inside your head. The implant transmits impulses straight to the auditory nerves which send the signals to the brain.
Cochlear implants can help you with sounds such as telephones, alarms or doorbells ringing. You can even understand speech or listen to music again with the help of cochlear implants.
How Cochlear Implants Work?
Cochlear implants are for adults and children with sensorineural (hearing losscaused by damage to the inner ear) hearing loss.
The device consists of two parts:
The receiver-stimulator: this part is surgically implanted under the skin.

The speech processor: this part is placed externally, behind the ear.
The receiver-stimulator is placed first, and two weeks after the procedure, the speech-processor is installed. If there are sounds around you, the microphone on the speech processor will pick them up and transform them into electrical impulses. The receiver-stimulator receives these impulses through the electrodes inside them. The electrodes then send the electrical impulses to stimulate the auditory nerves, and ultimately, the sounds picked up will reach the brain.
Advantages Of Cochlear Implants-
Some advantages of cochlear implants include:
Being able to hear at normal volumes.

Listening to and talking over the phone get easier.

Being able to hear music better after the surgery.

Picking up loud, medium and soft sounds.

Modulating your own voice gets better, so others understand you easily.
Disadvantages/Risks Associated With Cochlear Implants-
The risks of cochlear implants are common surgical after-effects such as infection, bleeding and anaesthetic side-effects. Some other complications include:
Alteration in sense of taste due to nerve injury.

Paralysis or weakness on the face due to nerve damage.

Tinnitus (Ringing in the ear).

Fluid leakage around the brain.

Device can be faulty or get infected.

Meningitis (An infection in the brain).
People Who Can Get Cochlear Implant-
You are eligible to get a cochlear implant if you have:
Profound to severe hearing loss.

Problems with the hearing aid.

A strong wish to improve your hearing.

Even children with severe hearing loss in both the ears can get a cochlear implant.
2923
people found this helpful
Hearing loss is a common sensory problem that generally develops with increasing age or due to prolonged or persistent exposure to loud noises. It is one of the most typical problems that occurs throughout the world. If you are suffering from partial hearing loss, you may find ways of keeping in touch with your family and friends. If you are not suffering from such the following may help you keep your hearing intact for years to come.
Types of hearing loss:
There are two main types of hearing loss:
1. Conductive Hearing Loss where the problem lies in the middle ear, eardrum or ossicles. A conductive hearing loss affects the passage of sound between the eardrum and the inner ear. Sound passes down the ear canal to the ear drum and through the middle ear, where the sound is transmitted across the middle ear by the three bones called the ossicles to the inner ear.
Causes of conductive hearing loss:
Malformation of outer ear, ear canal, or middle ear structures
Fluid in the middle ear from colds
Ear infection (otitis media - an infection of the middle ear in which an accumulation of fluid may interfere with the movement of the eardrum and ossicles
Allergies
Poor Eustachian tube function
Perforated eardrum
Impacted earwax
Infection in the ear canal
Foreign body in the ear
2. Sensorineural Hearing Loss where there is damage in the inner ear, cochlea or hearing nerve. Sensorineural hearing loss (SNHL) occurs when there is damage to the inner ear (cochlea), or to the nerve pathways from the inner ear to the brain. Most of the time, SNHL cannot be medically or surgically corrected. This is the most common type of permanent hearing loss.
Causes of sensorineural hearing loss:
Exposure to loud noise
Head trauma
Virus or disease
Autoimmune inner ear disease
Hearing loss that runs in the family
Aging (presbycusis)
Malformation of the inner ear
Otosclerosis
Coping with Hearing Loss:
Antibiotics and eardrops are often prescribed to treat hearing loss and its symptoms. In many cases, people suffering from severe hearing loss use hearing aids. Hearing aids are tiny instruments that people use in their ears to make sounds louder. People who suffer from hearing loss cope with their problems through increased concentration and focus.
The usual way involves reading the moving lips of the person while they talk. Prevention is better than cure and is the best solution to avoid long term hearing loss. Avoiding continuous loud noises, to the possible extent helps prevent hearing loss to a great extent.
3280
people found this helpful
View All Feed
Near By Clinics