About
Our goal is to offer our patients, and all our community the most affordable, trustworthy and professional service to ensure your best health.
...more
Our goal is to offer our patients, and all our community the most affordable, trustworthy and professional service to ensure your best health.
More about Belle Vue Nursing Home
Belle Vue Nursing Home is known for housing experienced Gynaecologists. Dr. Bela Dodiya, a well-reputed Gynaecologist, practices in MUMBAI. Visit this medical health centre for Gynaecologists recommended by 77 patients.
Timings
Location
1st Floor, Sejal Building,, New Link Road, Off Virar Desai Road, Andheri West
Andheri West
MUMBAI,
Maharashtra
-
400053

Get Directions
Doctor in Belle Vue Nursing Home

MS - Obstetrics and Gynaecology, DGO, MBBS
Gynaecologist
Services
Submit Feedback
Submit a review for Belle Vue Nursing Home
Your feedback matters!
Write a Review
Feed
Nothing posted by this doctor yet. Here are some posts by similar doctors.

MBBS Bachelor of Medicine and Bachelor of Surgery, DGO
Lifestyle management, weight reduction by exercise and diet management and medicines for ovulation induction should help you to conceive.
2
people found this helpful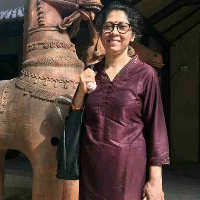 MS - Obstetrics and Gynaecology
Manual stimulation of nipples for 20 minutes 3-4 times a day with strong emotional urge to lactate may start lactation.
1
person found this helpful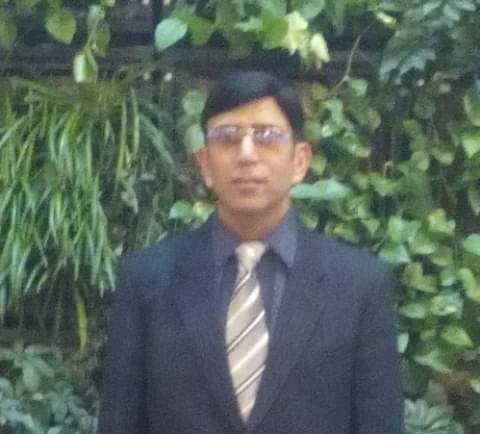 You can consult a good gynecologist who will perform internal examination on her to ascertain whether her reproductive organs are normally developed and for better guidance and proper treatment.
1
person found this helpful
Shared yesterday • Featured Tip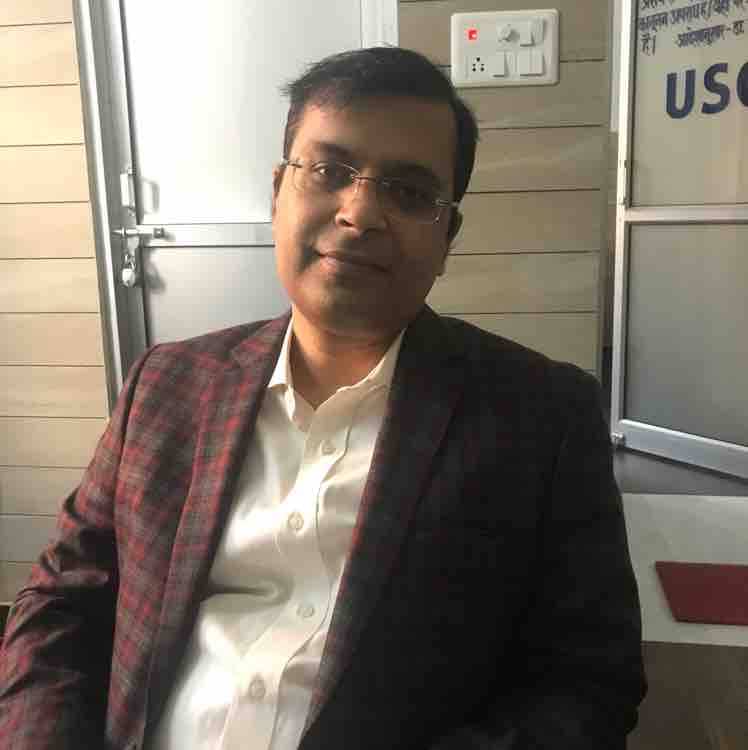 MS - General Surgery, MBBS
General Surgeon, Varanasi
A fistula is an abnormal connection between two hollow spaces (epithelial surfaces), such as blood vessels, intestines, or other hollow organs. Fistulas are usually caused by injuries or surgeries resulting in infection or inflammation. Also sometimes fistulae are created for therapeutic purpose.
Types of fistulas include:
Blind - with only one open end. Also known as sinus tracts
Complete - with both external and internal openings
Incomplete - a fistula with an external skin opening, which does not connect to any internal organ
Location:
Eye, adnexa, ear, and mastoid process: Lacrimal fistula, carotid cavernous fistula, mastoid fistula, craniosinus fistula, labyrinthine fistula, perilymph fistula, and preauricular fistula
Circulatory system: Coronary arteriovenous fistula, arteriovenous fistula of pulmonary vessels, pulmonary arteriovenous fistula, cerebral arteriovenous fistula, arteriovenous fistula, and fistula of artery
Respiratory system: Pyothorax with fistula and tracheoesophageal fistula
Digestive system: Duodeno biliary fistula, salivary gland fistula, fistula of stomach and duodenum, gastrocolic fistula, gastrojejunocolic fistula, enterocutaneous fistula, gastric fistula, fistula of appendix, anal and rectal fissures and fistulas, anal fistula, anorectal fistula, fistula of intestine, enteroentral fistula, fistula of gallbladder, biliary fistula, and pancreatic fistula
Musculoskeletal system and connective tissue: Fistula of joint
Urogenital system: Vesicointestinal fistula, urethral fistula, vesicovaginal fistula, cervical fistula, enterovaginal fistula, and rectovaginal
Congenital malformations, deformations and chromosomal abnormalities: Congenital preauricular fistula, Portal vein-hepatic artery fistula, congenital fistula of lip, Congenital fistula of salivary gland, congenital absence, atresia and stenosis of the rectum with fistula, congenital fistula of rectum and anus, congenital fistulae between uterus and digestive tract, and congenital rectovaginal fistula
Causes:
Inflammatory bowel disease causes of anorectal, enteroenteral, and enterocutaneous fistulas.
Complications from gallbladder surgery can lead to biliary fistula.
Radiation therapy, obstructed labor can lead to vesicovaginal and rectovaginal fistulas. Also, vesicovaginal and rectovaginal fistulas may also be caused by rape with foreign objects.
Obstetric fistula develops when the blood supply to the tissues of the vagina, bladder (and/or rectum) is cut off during prolonged obstructed labor.
Head trauma can lead to perilymph fistulas.
Trauma to other parts of the body can cause arteriovenous fistulas.
External causes include traumatic arteriovenous fistula and persistent postoperative fistula.
Physical examination: to determine the extent and pathway of the fistula
Treatment:
Treatment for fistula depends on the cause and extent of the fistula.
Surgery is often required to assure adequate drainage of the fistula. Surgical intervention combined with antibiotic therapy is usually required
In some cases, fistula is temporarily covered e.g. cleft palate fistula is treated with a palatal obturator to delay the need for surgery to a more appropriate age.
Surgical procedures commonly used are fistulotomy, placement of a seton (a cord that is passed through the path of the fistula to keep it open for draining)
Filling the fistula with fibrin glue
1
person found this helpful
Shared yesterday • Featured Tip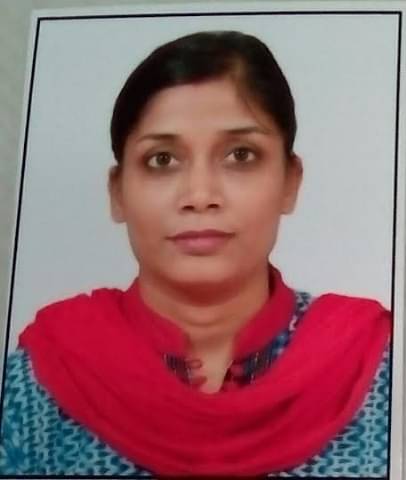 MD - Obstetrtics & Gynaecology, MBBS
Celiac disease is a condition in which the small intestine becomes sensitive and reactive to gluten, leading to difficulty in digesting food. Gluten is a kind of a protein found in wheat or barley. In reality, if either of the partners is suffering from celiac disease then you are prone to fertility related issues.

Impact of Celiac disease

As compared to men, this disease is more common among women in general. Women suffering from the disease are generally more prone to infertility and other genealogical problems like preterm births and miscarriages. In the case of men, the disease causes the infertility problems including sperm abnormalities such as low count, abnormal shape, reduced function and such others. Additionally, men with the untreated celiac disease might also have reduced levels to testosterone.

Infertility and Celiac disease

Infertility is one of the lesser known effects of the celiac disease, which is relatively uncommon amongst people. The disease causes infertility by affecting the menstrual cycle among women either in a direct or indirect manner. Some of the infertility related problems caused due the disease are listed below.
Delayed occurrence of menstruation
Early menopause
Secondary amenorrhea (a medical condition associated with sudden cessation of menstruation for 6 months or more)
Hormonal disruptions and abnormal changes
Diagnosis

Celiac disease is usually diagnosed by its own set of underlying symptoms such as chronic fatigue syndrome, irritable bowel syndrome (IBS), iron-deficiency anemia, and such others. Additionally, the condition can be diagnosed if a person is having repeated miscarriages or inability to conceive for unidentified causes.

What can you do about it?

If you experience symptoms of Celiac disease, consult your doctor at the earliest and follow the treatments and preventative measures suggested. Additionally, you can also consult a dietician who will help you to move on to a low grain or no grain diet that would help you further to avoid the disease.
Tip: How Stress and a Sedentary Lifestyle Make You Infertile
4
people found this helpful
Shared yesterday • Featured Tip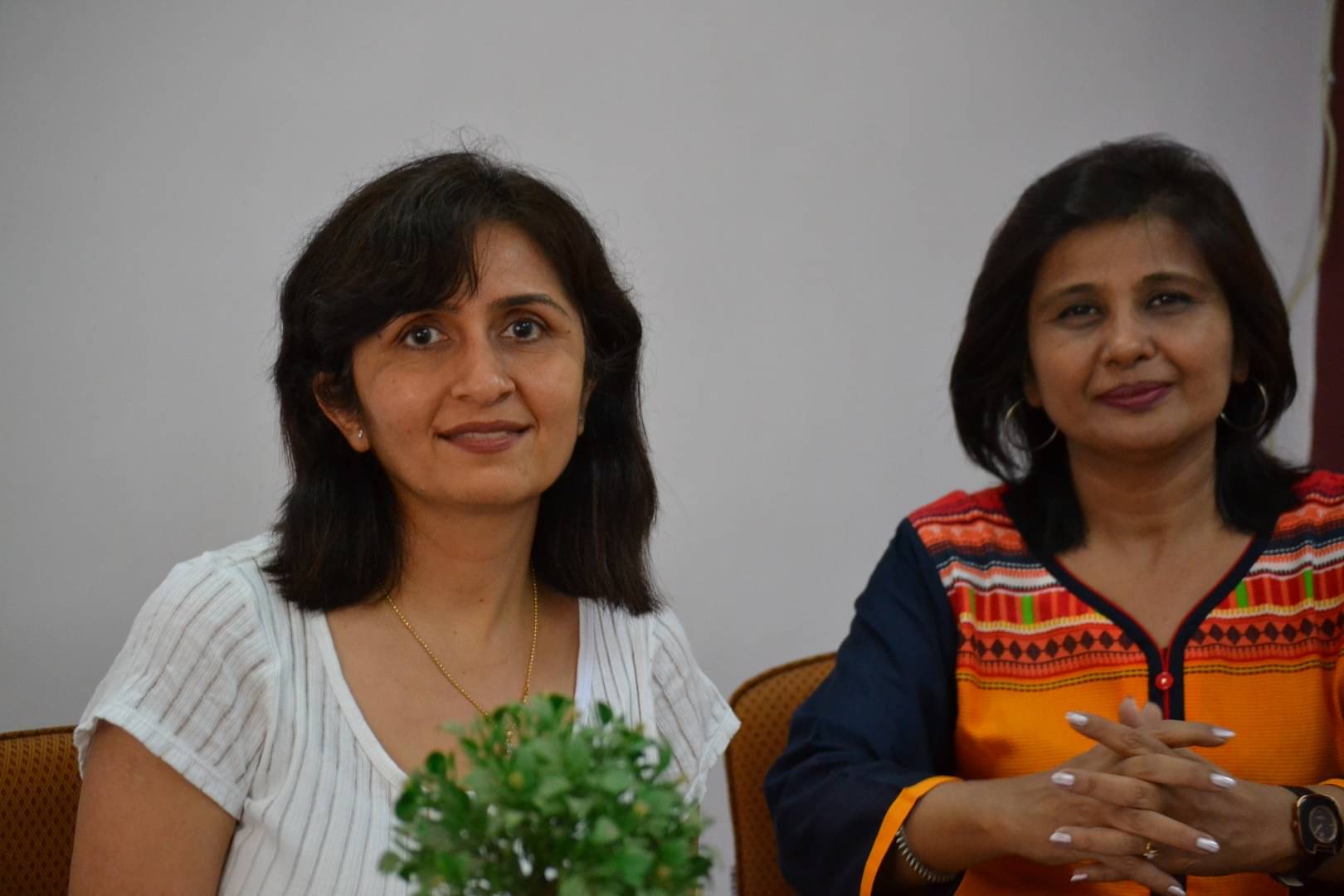 People who have good emotional health are aware of their thoughts, feelings, and behaviors. They have learned healthy ways to cope with the stress and problems that are a normal part of life. They feel good about themselves and have healthy relationships.
However, many things that happen in life can disrupt your emotional health and lead to strong feelings of sadness, stress, or anxiety. Good changes can be just as stressful as bad changes. These things include:
Being laid off from your job
Having a child leave or return home
Dealing with the death of a loved one
Getting divorced or married
Suffering an illness or an injury
Getting a job promotion
Experiencing money problems
Moving to a new home
Having a baby
What is the mind-body link?
You may already be familiar with phrases which describe the mind-body connection in day-to-day life such as something being a "pain in the neck" - it generally symbolises 'burden over mind'.
When we talk about mind, people usually understand it as a collection of thoughts, feelings, beliefs, attitudes, memories, past experiences and personality that make up a person's internal world.
Mind vs Brain
In colloquial terms, the words mind and brain may be used interchangeably but, the two are in fact not the same. While the brain is a physical organ, the mind can be described a virtual entity present within each cell of our body and extended to minimum 2 inches outside the body. That is why mind controls the body as a collection of thoughts, emotions, imagination and memories. When compared to a computer, the brain acts as the hardware while the mind is the software within it.
Is it all in my head?
Experiencing happiness or sadness not only affects your frame but also affects your physical health. For example, indigestion is commonly triggered by stress and anxiety. On the other hand, physical ailments also affect an individual's mental well-being. Do you know anyone who feels happy when they are sick? Thus, the mind and body share a deep, cyclic connection. To be physically healthy is it important to be psychologically healthy and vice versa.
Emotions manifest themselves on an individual's body in a number of ways. This ranges from changes in internal body temperature and blood sugar levels to hormonal imbalances and altered brain chemistry. Happiness and joyous emotions have the ability to boost immunity, alleviate pain and relax muscles while sadness and anxiety can increase heart beats, tighten muscles and dilate blood vessels. Over time, it can also lower a person's immunity and make them more susceptible to bacterial and viral infections. Anxiety and depression can keep a person from eating nutritious food and exercising and hence lower his or her overall health. Poor emotional health could also encourage the use of stimulants such as alcohol and drugs that cause weight fluctuation, insomnia, tiredness, weakened gut health, sexual problems etc.
How do your thoughts and feelings affect your health?
Your brain produces substances that can improve your health. These substances include endorphins, which are natural painkillers, and gamma globulin, which strengthens your immune system.
Research shows that what your brain produces depends in part on your thoughts, feelings, and expectations. If you're sick but you have hope and a positive attitude and you believe that you'll get better, your brain is likely to produce chemicals that will boost your body's healing power.
Negative thoughts and emotions can keep your brain from producing some of the chemicals that help your body heal. But this doesn't mean you should blame yourself for getting sick or feeling down about a health problem. Some illnesses are beyond your control. But your thoughts and state of mind are resources you can use to get better.
The mind-body link and your health
Some of the body's systems are more affected by the mind-body link more than others. You may recognise some listed below:
Digestive System Changes: It is common to experience an upset stomach (e.g. nausea, diarrhoea, bloating or pain) during times of stress. There are lots of nerve connections between the brain and the gut. In fact, the gut is sometimes called the 'Little Brain' for this reason.
Skin Conditions: People with skin conditions, including eczema or psoriasis, notice that during stressful periods their symptoms can become worse and respond less well to conventional treatments.
Heart Symptoms: Changes in the way the heart works are common in stressful or exciting circumstances. For example, stress or excitement can cause the heart to beat faster and raise blood pressure. These normal changes in heart rate and blood pressure as a result of stress can be concerning for people with or without heart conditions.
Fatigue: Fatigue can also be affected by how we think and feel. For example, boredom can lead to feeling fatigued and sleepy whereas an unexpected piece of good news could give you a burst of energy. Fatigue can also be present as part of mood problems such as depression and anxiety. People who experience health problems may struggle with fatigue which is a combination of physical and emotional factors.
Thinking Styles: How you think - your 'thinking style' - can affect how you feel emotionally and physically. Some common thinking styles make it seem very likely that something bad is going to happen. This can make you feel worried, sad or upset even though the thought is not true.
Mind-Body Therapies
Below is a short list of some of the more common types of psychotherapy. Some therapy techniques have been scientifically tested on a large scale basis; while others are newer and often combined with more established psychotherapies.
Dialectical Behavior Therapy (DBT)
Psychodynamic Therapy
Interpersonal Therapy (IPT)
Using the mind-body link to help you manage your health
Learning how to relax can help your mind and body. You can try different things until you find one that works for you. For example: Listen to relaxing music.
Spend five minutes focusing on the rhythm of your breath.
Try using prayer or meditation to relax.
Imagine being in a peaceful scene, such as a beach or woodland. Notice what you can see, hear, touch, taste and smell.
Try not to rush around during the day. Leave plenty of time for your planned activities.
Talk to someone when you are feeling stressed, anxious or down you might not feel like doing anything.
Thankfully, like physical ailments, emotional ailments too can be treated.
4
people found this helpful
Asked for female, 20 years old from Delhi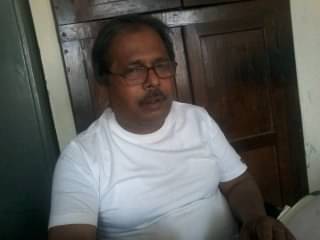 Hello, You are requested to following homoeopathic medicine as Bellow________ 1. Thuja. 1 m one drop daily at night. 2. Canabis. Sativa 30 one drop 03 times in a day. Repot after. One week. You may consult to me.
View All Feed
Near By Clinics

Malad West, Mumbai,
Mumbai
View Clinic
4.5
(

320

ratings)
Malad West, Mumbai,
Mumbai
View Clinic