About
Customer service is provided by a highly trained, professional staff who look after your comfort and care and are considerate of your time. Their focus is you.
...more
Customer service is provided by a highly trained, professional staff who look after your comfort and care and are considerate of your time. Their focus is you.
More about Balabhai Nanavati Hospital
Balabhai Nanavati Hospital is known for housing experienced Oncologists. Dr. Nagraj Gururaj Huilgol, a well-reputed Oncologist, practices in Mumbai. Visit this medical health centre for Oncologists recommended by 104 patients.
Timings
Location
S. V. Rd, Vile Parle. Landmark: Near Pawan Hans, Mumbai
Vile Parle
Mumbai,
Maharashtra

Get Directions
Doctor in Balabhai Nanavati Hospital
MBBS, DGO, MD - Radiation Oncologist
Oncologist
Services
Submit Feedback
Submit a review for Balabhai Nanavati Hospital
Your feedback matters!
Write a Review
Feed
Nothing posted by this doctor yet. Here are some posts by similar doctors.
Asked for male, 25 years old from Saharanpur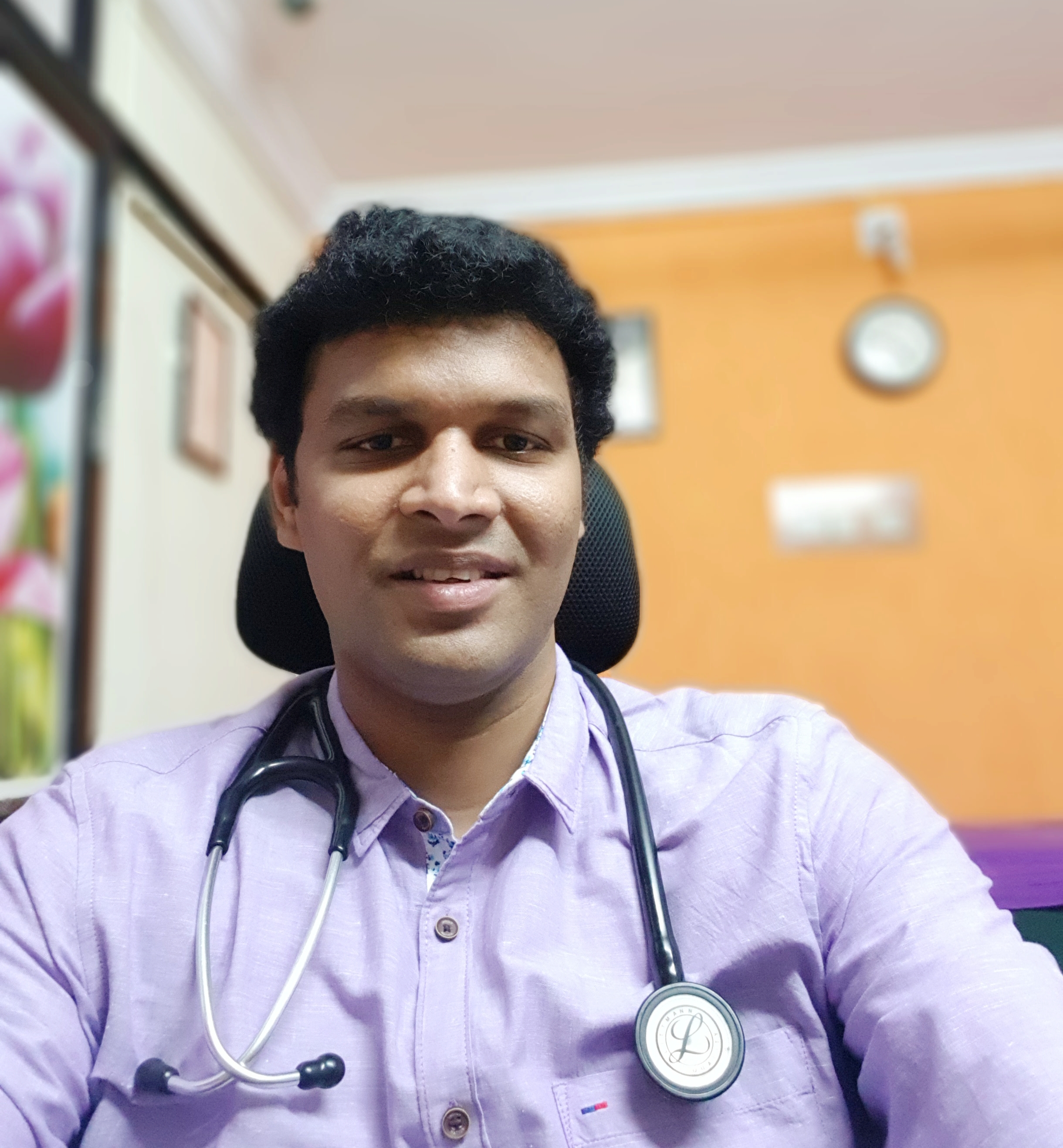 MD - Internal Medicine
General Physician, Khammam
Hello Lybrate user his low blood counts may be due to chemo of they are critically low, your physician may advise blood transfusions. Take care.
Shared 2 days ago • Featured Tip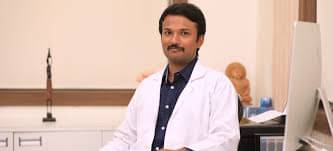 MS - Obstetrics and Gynaecology
Cervical cancer refers to the type of cancer that spreads through abnormal cells, which may be found in the lining of the cervix. This affects the lower part or the womb of the body. This may also be medically known as the uterine cervix. This kind of cancer is considered one of the most preventable ones. There are various kinds of screening tests that can help in early detection so that the symptoms become clear and the problem can be treated before the cancer spreads or malignancy sets in.
Read on to know more about the various screening measures that can help in treating and preventing the same.
Pap smear test: This is one of the most recommended and easiest tests conducted for cervical cancer screening. The pap smear test is recommended for all women who have been through child birth. In this form of screening, the doctor usually takes a sample from the cervix of the patient. This will be then be put through a lab test to find any kind of anomalies in the cells of the cervix. This test is also strongly recommended on an annual basis for women who are going through menopause, as this is the time when the cells undergo maximum changes.
HPV test: The HPV test can be conducted along with the pap smear test so as to find out if the HIV virus is active as well.
Pelvic exam: In order to conduct screening for cervical cancer, the doctor may also ask the patient for a pelvic exam. In this test, the doctor checks the various areas like the uterus, the cervix and ovaries so as to ensure that there are no anomalies and irregular changes in these areas or organs of the body. This exam can help the doctor in finding any changes that may point at the risk of developing cervical cancer.
Reading the test results: The doctor will usually take a look at the test results before making a clear diagnosis and recommending a course of medication or other kinds of treatment so as to prevent the spread or onset of cancer. For cases where this type of cancer has already progressed to a great degree, the doctor will usually recommend chemotherapy as well as radiation and sometimes, even surgery.
When should you get a screening test done?
Once you are above 21 years of age or have had a baby, it is imperative to get a screening test done at least annually. It is also important to get this done once a year if you are going through menopause. The doctors may ask you not to go through a test, if your previous three tests have been clear.
In case you have a concern or query you can always consult an expert & get answers to your questions!
1
person found this helpful
Shared 2 days ago • Featured Tip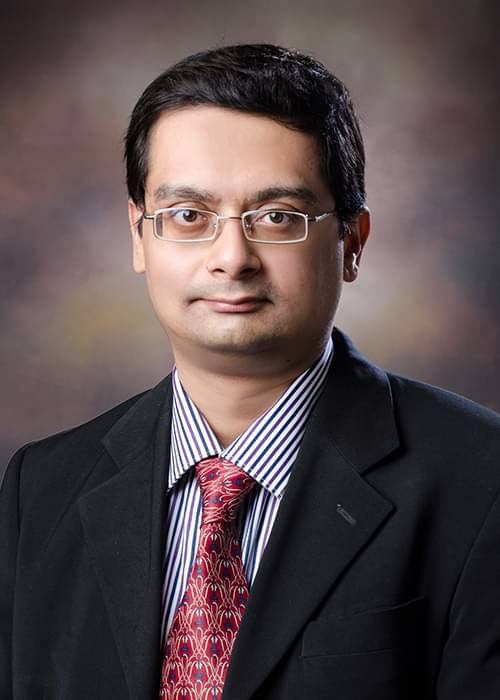 MBBS, Post Graduate Diploma In Medicine, Fellowship In Medical Oncology
Chemotherapy can be frightening, and the very thought of going through it can be an ordeal for most people. Many resources and tips can be used to minimize the discomfort and lessen the burden. Let us have a look at a few of these.
Support network: Chemotherapy can be physically daunting and more than the treatment a person needs all the emotional and moral support he/she can get. Have friends and family always by your side. You can have peace of mind when there is a person you can trust and bank upon in taking care of you.
Discuss the medication with your oncologist: Before understanding the treatments have a detailed discussion about the current medication you are undergoing, as this may hamper the chemotherapy treatment. The dosage has to be adjusted accordingly.
Keep the body hydrated: Your body gets dehydrated on the day of the treatment. Please ensure that the body is properly hydrated and plenty of fluids are there in the body.
Be comfortable: Taking chemotherapy can have an effect on your morale. Hence make sure that you are keeping yourself occupied with books and games or your favorite music to while away the time.
Wear comfortable clothes: This makes all the difference in the treatment as having loose fitting clothes can relive pressures in your mind. Always choose clothes that you are comfortable in.
Ask questions: Chemotherapy treatments can and will cause side effects. Hence ask and keep yourself updated as much as possible. More importantly after the treatment ask questions on the possible recuperation period and how best to go about it.
Symptoms of nausea and vomiting: It is natural that most of the patients feel light headed or have a vomiting sensation when undergoing the treatment. Always make sure that the doctor or the nurse knows about it. Make yourself as comfortable as possible. Some medications to prevent nausea can be had along with the chemotherapy drugs.
Avoiding infection: Chemotherapy affects the immune system of the body. Hence it can get easily susceptible to diseases. Have a general cleanliness around your surroundings. Avoid crowds if possible and keep your hands always clean and wear clean, comfortable clothes that don't stick to the body.
Right diet: Chemotherapy makes you prone to weight loss. Hence having the desired nutritional levels is mandatory. Consult a dietician and eat healthy. It is not advisable to gain weight either during or after chemotherapy.
Adequate Rest: Our body needs all the rest that it can get when undergoing chemotherapy. Make sure that the body gets proper sleep and is relaxed. You can try for meditation and simple yoga exercises that can help in rejuvenating the body.
Skin Care: Prolonged treatment can affect the moisture content in the skin. Have a good skin cream and lotions handy to take care of it. In some cases, chemotherapy causes hair fall. Make sure that a proper wig or a treatment plan is made beforehand to take care of the issues.
Chemotherapy treatment can be emotionally daunting. Having a few precautions like the ones stated above can make all the difference in how successful we are in coping with it.
In case you have a concern or query you can always consult an expert & get answers to your questions!
1
person found this helpful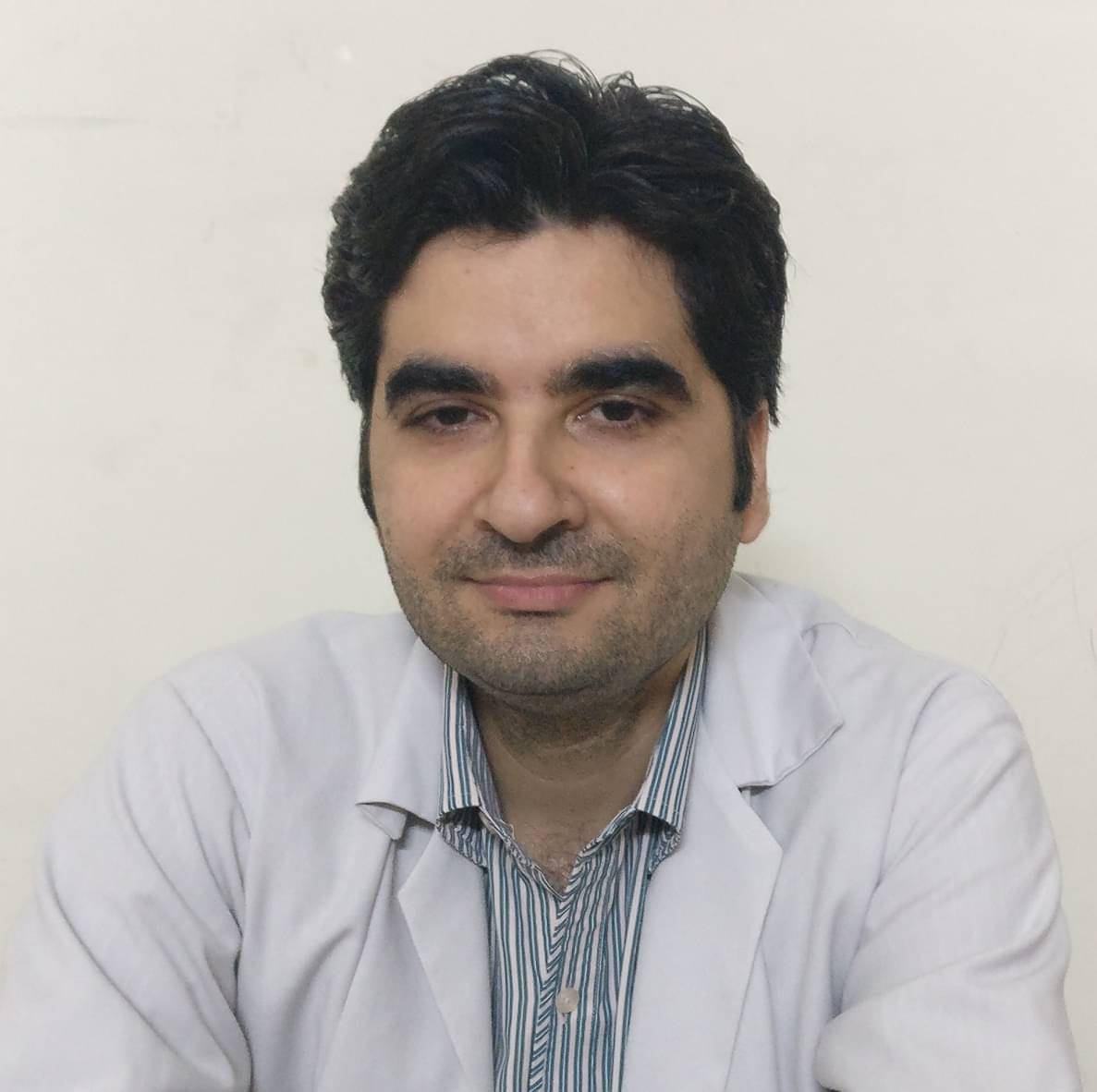 MBBS Bachelor of Medicine and Bachelor of Surgery, MS - General Surgery, Genito Urinary Surgery
His prostate cancer more staging investigations like bone scan and MRI of prostate. If is is localised to prostate then he can be watched carefully with regular psa or if he agrees radical prostatectomy. If it has spread to bones then we remove his testis and start on medication which will stop progression of disease. Kindly get these investigations and revert back.
1
person found this helpful
Shared 2 days ago • Featured Tip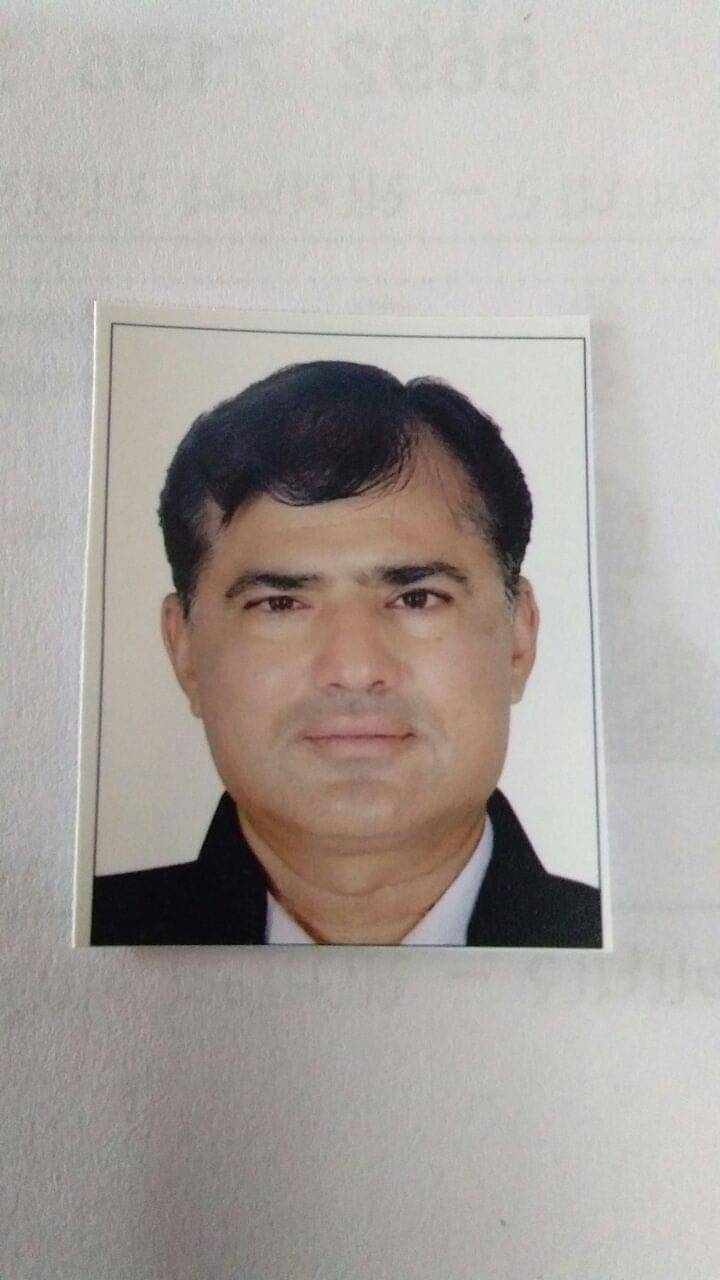 MBBS, MD
General Physician, Ahmedabad
Cholangiocarcinoma (Bile duct cancer), like any other cancer, leaves a person physically, mentally and emotionally drained. It has been mostly found to affect people above 60 years of age. The signs and symptoms associated are so common that very few people consult a physician. A delayed diagnosis implies delayed treatment. This goes on to aggravate and complicate the situation further. One needs to be a little alert. Any symptoms, no matter how common, should not be taken lightly. Look for the early signs and symptoms and bile duct cancer can be fully cured.
Signs and symptoms associated with Cholangiocarcinoma:
Bile duct cancer can be Extrahepatic (occurs in the duct outside the liver) or Intrahepatic (cancer develops within the smaller ducts inside the liver). It must be noted that Intrahepatic Bile duct cancer and Liver cancer are different.
Bile duct cancer results in blocking the bile duct. This blockage severely effects the secretion of bilirubin and bile from the liver. Thus, the secretions (bile and bilirubin) which are supposed to flow into the intestine move back into the bloodstream. An elevated level of bilirubin in the blood gives rise to a condition, known as Jaundice (a condition resulting in yellowing of the eyes and the skin). The problem lies in the fact that many other factors can equally contribute to Jaundice. Consulting a physician at the earliest is the best resort.
A sudden or drastic weight loss and loss of appetite is an alarming sign of Cholangiocarcinoma.
Excessive itching can be an indication of something as big as bile duct cancer. Itching can be an outcome of the increased bilirubin (blood) reaching the skin.
At an advanced stage of Cholangiocarcinoma, a patient may experience severe abdominal pain.
At times, the tumour in the bile duct might exert immense pressure on the nearby organs. This can give rise to an enlarged abdominal mass. Bloated feeling is also very common amongst the patients.
An unusual change in the colour of the stool and urine should not be neglected. The elevated bilirubin level from the intestine is usually eliminated out of the system through the urine. Thus the stool appears lighter and the urine a shade darker.
A cholangiocarcinoma patient can, at times feel nauseated. Fever is also a common but an extremely important indication.
In case you have a concern or query you can always consult an expert & get answers to your questions!
1464
people found this helpful
Shared 3 days ago • Featured Tip
Cancer is the most dreaded disease of our times. There are many different types of cancer depending on the organ it originates from. Some of the most common types of cancer include breast cancer, lung cancer, stomach cancer, and skin cancer. Cancer can affect men, women, and children of all ages. The exact cause of cancer is unknown and though there are many things one can do to reduce the risk of cancer, it cannot be completely prevented. Advancements in modern medicine have helped a relief for many types of cancer. Though homeopathy is said to have no side effects, but it is important not to self-medicate and to follow the doctor's prescription.
On the other hand, homeopathy can help treat cancer without as many side effects. This is because all homeopathic remedies are made from plant, animal, or mineral matter. Homeopathy is a holistic form of medication that addresses and cures the root cause of the issue. This form of medication is dependent on the symptoms being exhibited as well as the patient's physical, mental, and emotional health. Two patients suffering from the same types of cancer may be prescribed different medications based on their physical structure and emotional state. Thus, a homeopathic remedy must always be customized for a patient. Homeopathy can be prescribed for children and adults of all ages and can be beneficial to the treatment of various types of cancer at varied stages.
Homeopathy is often used alongside other forms of therapy for cancer. This form of medication does not interfere with other drugs being taken, radiation, chemotherapy etc. Given the serious aggressive nature of most types of cancer, homeopathy is not usually advised as a standalone form of treatment. Along with treating the cancerous cells, homeopathy can also help relieve secondary symptoms. For example, it can help reduce stress, pain, fatigue, nausea etc. It can also help deal with the side effects of other forms of treatment.
When taking homeopathic medication, it is important to remember that the treatment works slowly. Hence, patience is a must. Stopping treatment midway will not have any side effects but will not do the person any good either. Similarly, changing medication or the dosage of a medicine will not always help. Though homeopathy is said to have no side effects, very high doses can sometimes have side effects. Thus, it is important not to self-medicate and to follow the doctor's prescription.
In case you have a concern or query you can always consult an expert & get answers to your questions!
282
people found this helpful
Asked for female, 30 years old from Chennai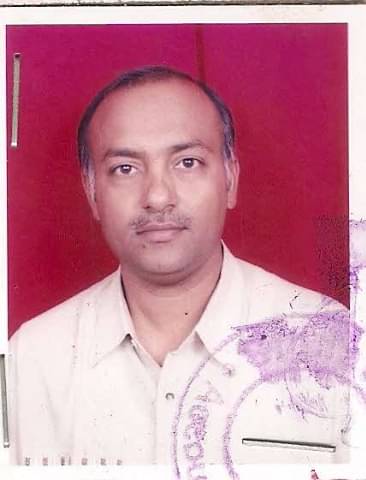 Ex Sen.V.Surgeon/Research Scientist, M.D.(Alternative Medicine/tibetan/chinese/acupuncture), Vaida/ Unani, Homeopath
Hi madam, we can help in such type patients. We can provide you cancer cure medicine course- in 4-6 months. If willing you can consult me here with full details.
View All Feed
Near By Clinics