About
Our medical care facility offers treatments from the best doctors in the field of Botox, General Neurologist, Pain Management.Customer service is provided by a highly trained, professiona...
...more
Our medical care facility offers treatments from the best doctors in the field of Botox, General Neurologist, Pain Management.Customer service is provided by a highly trained, professional staff who look after your comfort and care and are considerate of your time. Their focus is you.
More about Sir H N Reliance Foundation Hospital
Sir H N Reliance Foundation Hospital is known for housing experienced Neurologists. Dr. Sankalp Mohan, a well-reputed Neurologist, practices in Mumbai. Visit this medical health centre for Neurologists recommended by 108 patients.
Timings
Location
Raja Rammohan Roy Road, Prarthana Samaj, Khetwadi, Girgaon, Mumbai, Maharashtra
Girgaon
Mumbai,
Maharashtra
-
400004

Get Directions
Photos (4)



Videos (1)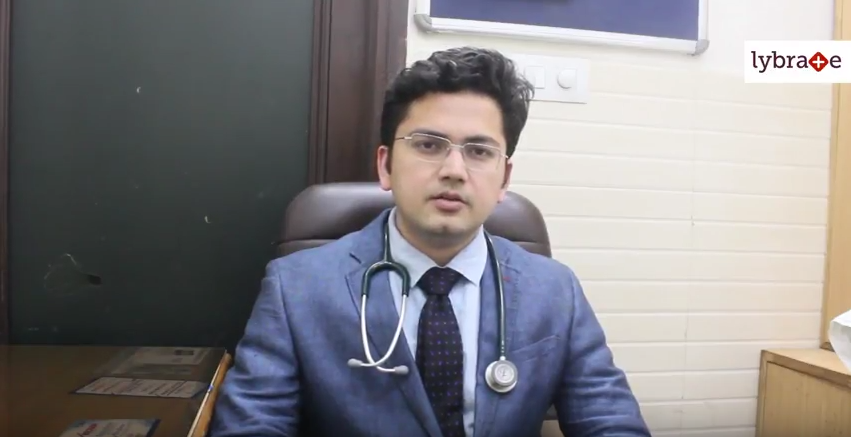 Hello everyone, I am Dr Sankalp Mohan Neurologist at Artemis Hospital, Gurgaon, Saket, New Delhi and visit Neurologist in Panipat. Today I would be speaking on Migraine, Migraine is a very common disorder it affects about 14% of the general population. It is more common in females, 25% of females are affected and 9% of males are affected. Typically there are two types of a migraine, migraine without aura, which is known as a common migraine and migraine with aura which is known as a classic migraine. Now some people experience certain symptoms like visual symptoms, blurring of vision, seeing flashes of light or certain zigzag lines, some of them experience sensory symptoms like paresthesia abnormal sensation, some have autonomic symptoms, like palpitations or sweating etc., prior to the onset of a headache. This is typically followed by a headache which is one-sided although it can be both sided, it was accompanied by nausea or vomiting, some people have an intolerance to bright light or loud sound this headache attack is typically relieved by sleeping or rest. Now the duration of the attack typically lasts for 4 to 72, hours the frequency of the attack is variable. It may last once in 15 days or once in a week or sometime it may be almost daily. Now those people who experience almost daily attacks or more than 15 days a month are classified as a chronic migraine, now migraine is classified as a primary headache disorder that is it does not have any cause, most of the times we do not require any imaging CT Scan or MRI but however if your Neurologist feels that it might be due to a secondary headache that is due to some cause or there are certain red flag sign in that case and MRI may be needed. As far as the treatment of a migraine is concerned, if you are having very infrequent attacks like less than once a month or less than once in 15 days, in that case, all you need is a simple painkiller like paracetamol, brufen etc. during the attack and to avoid the trigger in factors. Now that triggers for a Migraine may be variable some people have an intolerance to light, sound etc. some people have chocolate, caffeine has a trigger, some people have bright smells as triggers so avoidance of the triggers is important. Those who have frequent attacks or very disabling or severe attacks they may require a long-term treatment which is known as prophylaxis, these include various kind of drugs like a beta blocker, amitriptyline, valproate, topiramate etc., special precautions need to be taken in pregnancy because some of these drugs cannot be given during pregnancy. Now those who have a chronic migraine may be more resistant to treatment, apart from taking regular profile access some other treatment modalities may also be given like botox injections or occipital nerve block. Now the effect of these injections typically last for 3 months and the injections may be repeated later. So the taken message is a migraine is a very common disorder if you are having infrequent attacks all you need is to avoid the triggers, have a good sleep, take less stress and to take painkillers during the attack but if you are having frequent or severe attacks then you need to consult a Neurologist. Thank you.
read more
Doctor in Sir H N Reliance Foundation Hospital

MBBS, MD - Internal Medicine, Fellow In Pain Management, DM - Neurology
Neurologist
Book appointment and get ₹125 LybrateCash (Lybrate Wallet) after your visit
Services
Submit Feedback
Submit a review for Sir H N Reliance Foundation Hospital
Your feedback matters!
Write a Review
Patient Review Highlights
"Prompt"
4 reviews
"Helped me impr..."
1 review
"Nurturing"
1 review
"Thorough"
1 review
"Sensible"
2 reviews
"Very helpful"
26 reviews
"Saved my life"
2 reviews
"Inspiring"
3 reviews
"Professional"
3 reviews
"Well-reasoned"
7 reviews
"Practical"
4 reviews
"knowledgeable"
14 reviews
"Caring"
5 reviews
Reviews
Md Adil Hoda
Jul 7, 2018
Dr. Sankalp Mohan provides answers that are very helpful. beautifully diagnosed and resolved .just awesome ,long live MOHAN sir.
Feed

MBBS, MD - Internal Medicine, Fellow In Pain Management, DM - Neurology
A migraine often causes throbbing pain at one side of the head accompanied by sensitivity to sound and light, nausea and vomiting. The pain can last from a few hours to few days. Some warning signs of the pain take over include tingling of the leg or face, flashes of light and blind spots. Medication can help in avoiding the pain or manage it considerably.
Diagnosis:
Detection of a migraine is fairly easy for a medical professional. If a patient has a family history of a migraine, a doctor can prescribe the following to lock in on the diagnosis:
Blood tests: Through blood tests, a doctor tries to understand any possible problems in the blood vessels, spinal cord or presence of other toxins in the system
Magnetic Resonance Imaging: Better known as MRI, this is a process of capturing the detailed image of the blood vessels and the brain. It readily detects any possible problems related to a migraine.
Computerized tomography: More commonly known as CT scan, this is a process of capturing an image through a line of x-rays to detect any possible problems related to a migraine.
Lumbar puncture: This test is prescribed in extreme cases when a doctor suspects that there is a possible chance of bleeding in the brain.
What are the treatment options available?
There are two kinds of medications available- preventive medication and pain relieving medication. The treatment strategy is decided based on the frequency of the headaches and other health factors.
Some pain reliever medication includes triptan, ergots, opioid, glucocorticoids, anti-nausea medications etc. These medicines constrict the blood vessels and block the pathways of the pain in the brain cells. While some medicines are required to be consumed immediately after the symptoms starts, some should be taken regularly to avoid the pain in the first place. These pain relievers have side effects and should be consumed after prior discussion with a doctor.
Preventive medication, on the other hand, is only suggested by a doctor when a patient suffers from a migraine twice or more in a month, the pain lasts for more than 12 hours and the pain relievers do not work. Some of the common group of medicines that are suggested for these set of patients include cardiovascular drugs, anti-seizure drugs, anti-depressants, botox etc.
Alternative medicine approach:
Alternative medicines are often witnessed to fetch positive results for migraine patients:
Acupuncture: this form of treatment involves inserting thin needles into the skin at various points to give relief from pain
Cognitive behavioral therapy: This is a form of treatment which focuses on perceiving pain with behavioral changes.
Biofeedback: This is a relaxation technique that teaches to control physical responses such as pain, stress, muscle contraction etc.

MBBS, MD - Internal Medicine, Fellow In Pain Management, DM - Neurology
If you are being treated for Parkinson's disease. How can you maximize the effect of Levodopa? The effect of levodopa can be maximized by increasing its absorption from the digestive system. In particular, taking levodopa on an empty stomach is very important.
332
people found this helpful

MBBS, MD - Internal Medicine, Fellow In Pain Management, DM - Neurology
Dyslexia is a neurological condition which makes learning a difficult process in children. Children suffering from dyslexia find themselves incapable of reading and learning as compared to their peers. Dyslexia occurs when the brain cannot process graphic symbols. This causes difficulty in recognizing, spelling and also decoding words. The effect of this condition varies from one person to another and is most often a lifelong condition. It can also vary as a result of different ages in people. However, a slower reading level is one common characteristic that is present in all dyslexic children.
Dyslexia is a strictly neurological condition that has little to do with a person's intelligence. It can also occur as a result of genetic conditions. Early detection of the condition can help in improvement before he or she reaches adolescence. A thorough evaluation process of the child will include the following aspects IQ level, language skills, ability of word recognition, phonological processing, automaticity skills, fluency skills, family history and also knowledge of vocabulary.
The most common symptoms of dyslexia include:
Trouble reading
Very slow progression to milestones such as walking, talking, crawling and learning to ride a bicycle.
Slow development of speech
Trouble with hand-eye coordination
A slow rate of learning when it comes to data
Problem with speech
Very poor concentration span
Dyslexia is sometimes subdivided into a number of categories such as Surface Dyslexia, Rapid Deficit Dyslexia, Visual Dyslexia and Phonological Dyslexia.
There is no medical treatment for dyslexia and help generally includes assigning reading specialists, child psychologist, speech-language pathologists and child neuropsychologists.
Certain practices that you yourself follow when dealing with your dyslexic child are:
Praise your child from time to time
Remind your child that being dyslexic has nothing to do with intelligence levels
Mix with other parents who have dyslexic children and interact with them about ways and strategies to heighten the child's confidence level.
Deal with your child patiently.
3137
people found this helpful

MBBS, MD - Internal Medicine, Fellow In Pain Management, DM - Neurology
Hello, First we shd be sure of diagnosis if it is hemiplegic migraine and not anything else. I think other causes must have been ruled out in your case like TIA Siezures..if you have completely reversible symptoms of paralysis which gets normal within one hour and usually followed by migraine like headache with normal MRI EEG etc it is hemiplegic migraine. the treatment is similar to usual migraine with aura . prophylaxis with medicines valproate topiramate can be tried.. these medicines are continued for 6-9 months at least. Triptans like sumatripan rizatriptan are not to be given in acute attack..they are contraindicated..u can use Naproxyn ,Naxdom etc at the start of the attack.

MBBS, MD - Internal Medicine, Fellow In Pain Management, DM - Neurology

MBBS, MD - Internal Medicine, Fellow In Pain Management, DM - Neurology
yes there is a term called psychogenic vertigo.but some other common causes of vertigo also need to be ruled out like BPPV especially if it is short lasting and occurs on certain positions like neck turning or turning in the bed lying down from sitting. Also migraine is a common disorder which can be associated with vertigo .if u also get frequent headaches along with vertigo it may be migraine associated.. if all causes are ruled out then maybe it is psychogenic..if u are too anxious or depressed then treatment of depression or anxiety will help with the vertigo
1
person found this helpful

MBBS, MD - Internal Medicine, Fellow In Pain Management, DM - Neurology
Hii you need to be on migraine prophylaxis like propranolol topiramate valproate kind of medicines because of frequent attacks. That is long term treatment for 6 -12 months .so that attack frequency is reduced. And also avoid pain killers very often. Only in severe attack Naproxyn etc or triptans can be used.

MBBS, MD - Internal Medicine, Fellow In Pain Management, DM - Neurology
Many a times perventricular ischemic white matter changes are normal with age .So probably it may not be related with the Siezures..however if too much involving subcortical deep white matter also or confluent then it could be an issue. commonly hypertension or blood pressure can cause these changes.. Also they can cause memory disturbances if extensive. however Fazeka grade 1 is less significant. Grade 2 and above is more significant. seeing the MRI films would give better idea
1
person found this helpful

MBBS, MD - Internal Medicine, Fellow In Pain Management, DM - Neurology
A spinal cord is a narrow, tubular bundle of nerves which starts from the medulla oblongata and runs down the middle of your back. It protrudes from the brain and helps support the entire body. Any injury to the spinal cord should be treated with a lot of care and patience. Spinal cord injuries often change the person's metabolism significantly. You need to be very careful of the calories you take in after a spinal injury, in order to make sure that your eating habits don't give way to more serious medical conditions. Maintaining a healthy weight is crucial for individuals who have a spinal cord injury.
High Sodium containing Foods
A person who is suffering from paraplegia or quadriplegia should restrict their sodium intake to 500 to 1,000 mg daily, as suggested by experts. Intake of excess sodium can raise your blood pressure level which may eventually result in a heart disease or a stroke. Keeping a check on your daily sodium intake, therefore, becomes a must for patients who suffer from the aforementioned spinal cord injuries.
Foods and Beverages with Sugar
Any food item which contains a large amount of sugar in it is an absolute no for patients who have a spinal cord injury. Any individual with SCI should avoid food items which have a large amount of sugar in it. Sugary beverages are also to be avoided. Sodas, candies, cookies among other sugary food items should be consumed only once in a while as they do not have any benefits and nutritional value.
Alcohol
Alcohol is that one vice which should be strictly avoided. This empty calorie beverage has a number of side effects which can be a setback for recovering patients. The consumption of alcohol should be limited, as the intake for women should stick to one beverage and for men, it can be two drinks a day, as suggested by doctors.
Fast Foods
A person who is a patient of a spinal cord injury has to be extra careful about his/her calorie intake. This is why patients cannot afford to eat fast foods as these food items usually have around 1200 calories in a single meal, according to the Spinal Cord Injury Network. An SCI patient needs to consume at least 10% lesser calories than an average healthy person. Patients need to avoid food with excess fat, cholesterol, and sodium in order to recover faster.
3170
people found this helpful

MBBS, MD - Internal Medicine, Fellow In Pain Management, DM - Neurology
hello there may not be a cure for migraine but if you took right medicines for long time like 6 months to a year it may be well controlled. Also with lifestyle modifications like proper sleep diet and avoiding stress or triggers it can be controlled to a great extent..if chronic migraine not getting relieved by medicines then injection botox nerve blocks etc may help.
View All Feed
Near By Clinics

4.7
(

828

ratings)
View Clinic
4.3
(

19

ratings)
Prarthana Samaj, Mumbai,
Mumbai
View Clinic