Personal Statement
I'm dedicated to providing optimal health care in a relaxed environment where I treat every patients as if they were my own family.
...more
I'm dedicated to providing optimal health care in a relaxed environment where I treat every patients as if they were my own family.
More about Dr. Shilpi Tiwari
Urological problems are some of the common problems faced by both men & women. And, in order to get the right treatment one should consult a urologist immediately. The more the experience of the doctor the better it is. And, one such best Urologist in Delhi is Dr. Shilpi Tiwari. Dr. Tiwari has a commendable experience of 25 years in the medical fraternity and has treated a number of patients over the years. During this stint he was associated with a number of institutes, he was Head - Urology/Renal Tx at Nayati Hospital in Mathura Uttar Pradesh, Head - Urology at Dharamshila Cancer Hospital in Vasundhara Enclave, Delhi. He was also the Head - Urology at Curie Cancer Centre at Shanti Mukund Hospital, Delhi, Head - Urology at Metro Cancer Hospital, at Preet Vihar, Delhi, Senior Consultant at SMH, Surya Hospital and Dharamshila Hospital at Delhi. He has even established the Urology wing at Primus Hospital and Nayati Hospital in Delhi. Dr. Tiwari, always had an exceptional track record during his educational career. He completed his MBBS from SMS Medical College from University of Rajasthan at Jaipur in the year 1993. Post that he completed his MS in General Surgery from SMS Medical College from University of Rajasthan at Jaipur in 1998 and in 2004 he pursued DNB from Muljibhai Patel Urological Hospital Nadiad at Gujarat. One can consult Dr. Tiwari both through online at Lybrate.com and physical appointment at Surya Hospital.
Info
Education
MBBS - SMS Medical College, Univ. of Rajasthan, Jaipur - 1993
MS-General Surgery - SMS Medical College, Univ. of Rajasthan, Jaipur - 1998
DNB - Muljibhai Patel Urological Hospital Nadiad Gujarat - 2004
Location
Book Clinic Appointment with Dr. Shilpi Tiwari

383/11-C, East Azad Nagar, Krishna Nagar

,

Delhi
Get Directions




Consult Online
Text Consult
Send multiple messages/attachments. Get first response within 6 hours.
7 days validity
•
₹300 online
Consult Now
Phone Consult
Schedule for your preferred date/time
5 minutes call duration
•
₹300 online
Consult Now
Services
Submit Feedback
Submit a review for Dr. Shilpi Tiwari
Your feedback matters!
Write a Review
Patient Review Highlights
"Very helpful"
2 reviews
"Practical"
1 review
"Inspiring"
1 review
"Caring"
1 review
Feed
Shared 7 months ago • Featured Tip
The urologic system includes all problems related to the urinary system including the kidneys, bladder, ureters, urethra, and the prostate. These problems could range from trauma, injury, inflammation, infections, and muscular problems like overactive bladder, prostate hypertrophy, sexual disorders (candidiasis, erectile dysfunction, etc.), tumors or overgrowths, infections of any part along the entire tract, and even erectile dysfunction.
Let us quickly look at the most common ones kidney stones, urinary tract infections, prostate enlargement, erectile dysfunction, and vaginal candidiasis.
In case you have a concern or query you can always consult an expert & get answers to your questions!
2966
people found this helpful
Shared 7 months ago • Featured Tip
The kidneys make urine, which is a fluid through which wastes from the body including urea are eliminated from the body. There are two kidneys on the right and left side, which make urine, and pass it down to the bladder through tubes known as ureter. The bladder acts as a reservoir of the urine that is formed in the kidneys. It is stored temporarily there before being excreted out of the body through the urethra. The urinary bladder is a highly muscular organ and has a rich connective tissue.
Interstitial cystitis (IC) or painful bladder syndrome (PBS) is a very common condition, which affects females more than males. While the exact etiology is not known, it could be age-related and also lifestyle related. People who are used to controlling the urge to pass urine are highly likely to develop this condition. The simple logic is that there is additional pressure on the bladder from the urine that is contained for longer period of time. As such, the muscular wall stretches and begins to feel stressed.
When this habit continues over a period of time, the bladder wall may become irritated or inflamed or even scarred in severe cases. There is no role of bacteria in this condition, and antibiotics are of no help in managing this condition (though the name cystitis usually indicates infection).
The following symptoms are seen as a result of this constant irritation and inflammation.
One may suffer from pain and pressure in the bladder as it continues to collect more and more urine.
This pressure in the bladder also puts pressure on the surrounding tissues in the abdomen including the pelvis, urethra, abdominal organs, uterus, etc.
Women may experience pain in the vaginal tract including vulva and behind the vagina.
Men may experience pain in the area of the scrotum, testicles, prostate, and penis.
There is an increased urge to urinate, which may be as much as 9 to 10 times a day. As the condition progresses, there could be more visits, as many as 40 to 50 visits a day.
This tendency and urge to urinate increases during nighttime.
For women, this urge to urinate and other symptoms including pain are worse during menstruation.
There could be pain during intercourse for both men and women.
There could be pain even otherwise, which can range from a mild dull ache to a piercing pain.
At a structural level, this constant pressure leads to pinpoint bleeding (glomerulations) and sometimes even ulcers in the bladder wall.
There is no definitive treatment for IC or PBS. However, bladder distention and instillation are proven methods of increasing bladder capacity, which therefore helps in relieving symptoms.
In case you have a concern or query you can always consult an expert & get answers to your questions!
3067
people found this helpful
Shared 8 months ago • Featured Tip
Our kidneys act as filters which constantly flushes out toxins and excess minerals with water in form of urine. Urine contains lots of minerals which may precipitate and form stones. Urine has lots of pro-precipitating agents and anti-precipitating agents. When their balance disturbs due to some disease, stones start forming. These stones may often lead to abdominal pain which is referred to as renal colic.
What exactly is renal colic?
Renal or ureteric colic is the term used for typical pain in one side of abdomen in flank region starting from back and radiating forward towards lower abdomen up to scrotum. This is usually associated with nausea, vomiting and urinary discomfort. There may be blood in urine.
How kidney stones are related to renal colic?
Kidney stones usually form inside kidney and lies there without causing any pain. But whenever they are dislodged and stuck at mouth of kidney (pelvis) or anywhere in ureter, they block the passage of urine of that kidney. This causes swelling in kidney termed as hydronephrosis. This swelling in kidney causes renal / ureteric colic. This colic is protective phenomenon and tries to push out the stones. Small stones do come out in urine by this natural process. This spontaneous expulsion of small stones is common and many local practitioners used to get credit of it feigning benefit of their medicine. However large stones need some form of intervention to come out. Otherwise, they do harm to kidneys in long term.
Symptoms of kidney stones along with renal /ureteric colic -
Most stones which are lying in calyces of kidney are asymptomatic
Nausea & vomiting
Frequent urinary tract infections
Fever with chills
Foul smelling urine
Hesitency, frequency and burning in urination
Blood in urine (urine with a reddish, pink or brownish hue)
Passage of small stones in urine
Treatment of renal colic
Treatment of ureteric/renal stones involves control of symptoms and stone removal.
Expectant Treatment or Medical Expulsion Therapy: Small stones of less than 4 mm size usually pass on its own and some medicines like alpha-blockers and steroid hasten up their expulsion. Medium size stone (4-6 mm), sometimes passes with aid of these medications. But stones larger than 6 mm usually require intervention.
Lithotripsy: This method involves breaking of stones by shock waves into small dusty particles which pass through urine on its own. This is usually suitable for stones upto 1.5 cm and lying in kidneys. This is non-operative treatment which can be done on OPD or Daycare basis.
Ureteroscopy (URS): This method involves entry of very thin semirigid scope through urethra into ureter. Stone is broken by LASER and removed. This involves single day admission and spinal anaesthesia.
RIRS- Retrograde Intra Renal Surgery: In this method very thin flexible scope in maneuvered through urethra into the upper ureter and pelvi-calyceal system of kidney. Stones in kidney or upper ureter are broken by LASER and removed. This is also done under anaesthesia and requires a day admission.
Mini- PCNL: This method is suitable for large renal stones. In this technique, a small hole is made into the kidney through back and tiny scope is entered into the kidney. Stones are broken by LASER and removed. This is done under anaesthesia and require two to three days admission.
In case you have a concern or query you can always consult an expert & get answers to your questions!
2844
people found this helpful
Shared 9 months ago • Featured Tip
Cancer is the most dangerous disease noticeable throughout the world. The most common type of cancer that affects men is prostate cancer. Prostate is a small exocrine gland situated directly below the bladder and in front of the rectum. This is gland is approximately in size of a walnut and plays an important role in production of a milky fluid during orgasm of sex in which the semen travels. During the climax stage of the prostate gland is forced to push the fluid and remove the semen out of the reproductive structures.
Prostate gland is a slow progressive disease which makes many males left unidentified even the presence of prostate cancer even until they die. 6 out of 100 male over the age of 60 are getting prostate cancer. Though prostate cancer can be cured at a better rate when compared to other type of cancer it is always best to stay protected. Prevention is always better than cure. Here are few tips to keep your prostate healthy.
Signs and symptoms of prostate cancer-
During the early stages of prostate cancer there are usually no symptoms. Most men at this stage find out they have prostate cancer after a routine check up or blood test. When symptoms do exist, they are usually one or more of the following:
The patient urinates more often

The patient gets up at night more often to urinate

He may find it hard to start urinating

He may find it hard to keep urinating once he has started

There may be blood in the urine

Urination might be painful

Ejaculation may be painful (less common)

Achieving or maintaining an erection may be difficult (less common).
If the prostate cancer is advanced the following symptoms are also possible:
Bone pain, often in the spine (vertebrae), pelvis, or ribs

The proximal part of the femur can be painful

Leg weakness

Fecal incontinence
Ways to have a healthy prostate –
Diet and weight – the most important factor is the diet to maintain a healthy weight. Avoid fatty food items and take fats from vegetables than from animals. Avoid dairy products and increase the intake of fresh fruits and vegetables.

Exercise – have a regular practise of doing exercise at least for 30mins a day. This really helps you to keep your body fit.

Be precautious – if you have a family history of prostate cancer or if you feel you are at high risk of getting prostate cancer talk with your doctor about it and take preventive drugs as per the doctor's advice.

Red foods – research shows that men who consume red foods like watermelon, tomato and other red fruits are at lower risk of getting prostate cancer as they contain a powerful antioxidant called lycopene

Caffeine – three to four cups of coffee per day reduces your risk of getting prostate cancer.

Stop smoking – if you are at high risk of getting prostate cancer it is best advised to quit smoking and alcohol.
In case you have a concern or query you can always consult an expert & get answers to your questions!
2816
people found this helpful
Shared 11 months ago • Featured Tip
It may sound queer, but it is true, testicular trauma is a condition wherein one or both the testicles experience an injury. Any kind of accident can lead to testicular injuries. Although some common ones include:
Bicycle or motorbike injuries
Being hit by a football or a cricket ball
Being kicked
Other few and severe causes of injury include bullet wounds, animal bites, injuries or accidents because of the wrong usage of tools or machinery. Not surprisingly, it can happen during sexual intercourse too.
The types of testicular injuries
Testicular trauma can be of various types. Some typical ones include:
Rupture: Also known as testicular rupture, such injuries involve tearing of the coarse, protective layer around the testicles.
Fracture: In such cases, the testicular tissue breaks down, causing excruciating pain.
Contusion: When an accident causes an injury to the blood vessels, it can lead to contusion.
Symptoms of testicular injuries
As you might recall from prior experience, a testicular injury causes crunching pain within the scrotum. Pain in the abdomen might also accompany the above mentioned symptom. Some further symptoms include:
Feeling nauseated
Sustaining bruises or swelling of the scrotum
Experiencing difficulty while urinating (although this is not common)
Fever (this is uncommon as well)
Some serious injuries can also cause sexual problems and even fertility issues.
Diagnosis and treatment
Most minor injuries get healed within minutes or hours. But for any serious injury sustained, you have to visit a doctor. The doctor would ask you questions regarding how and when it occurred after which you could be advised to go through imaging and ultrasound tests. After diagnosing the extent of the condition, the doctor may prescribe antibiotics or other medications. Although home remedies such as applying ice packs on the affected area also helps.
In case you have a concern or query you can always consult an expert & get answers to your questions!
2981
people found this helpful
Asked for male, 33 years old from Hyderabad
If the stone is small, contiflo won't help in kidney stone. Just have 3litres of fluids daily and observe with Usg, Kft.
1
person found this helpful
Shared 1 year ago • Featured Tip
Be it frequent urination, painful urination, or change in color of urine, you must not hesitate to visit a urologist, especially when the symptoms persist for more than two days. Typically, an abnormal urge to urinate is directly affected by any infection in the bladder or due to any underlying medical condition. A urologist who is specialized in the study and treatment of disorders related to the urinary system is the right person to diagnose the problem and put you on the right treatment. Read on to have an insight into symptoms that would necessitate a urologist visit.
Inability to urinate: Many people tend to have calcium depositions in their urinary tract. This is what is known as a stone. When this stone grows big in dimension, it can block the ureters or the urethra. In both these situations, the total urine output reduces to a great extent or can stop completely. The first symptom, in this case, will be an intolerable pain in the back or lower abdomen. This is also a common sign in males with an enlarged prostate.
As the prostate grows in size, it pushes onto the bladder, thus again making it difficult to release urine.
Apart from the symptoms mentioned above, if you experience uncontrolled urine leakage or any sediments in urine or if you sense any abnormality concerning the lower abdominal area a urologist visit is warranted. No need to shy away from reporting even such minor discomfort as it could help avoid dire consequences.
In case you have a concern or query you can always consult an expert & get answers to your questions!
3006
people found this helpful
Shared 1 year ago • Featured Tip
The urinary system in both men and women are susceptible to infections and many other internal disorders. Although many of the disorders may be caused due to underlying diseases or hereditary causes, many others may be caused due to bad life style habits as well as personal hygiene issues. Personal hygiene issues will not only lead to infections, but if left unchanged, may cause more serious problems such as tumors overtime. However, with the help of some basic tips and following some daily routine, you can ensure good urological health overtime. Some of these are mentioned below:
Drink plenty of water daily: This is applicable to both men and women and it is important, especially in a country like India where hot and humid conditions prevail for most of the time. A common figure quoted most of the time is 2 to 3 liters of water daily although this is quite arbitrary and may change from person to person and climate to climate. What is important is that you should remain hydrated and calculate an ideal amount of water consumption. This is necessary to stop stone formation in the gallbladder, kidney, ureter and other areas of the genitourinary system.
Cleaning tips for men: It is important to ensure proper hygiene for good penile health. Uncircumcised males should retract their foreskin while taking a bath and clean out the smegma or white accumulations from around the glans. This will reduce the chances of inflammations and urinary tract infections from occurring. Circumcised males should thoroughly wash the penis as well to keep it clean.
Regular ejaculation: Men are advised to ejaculate regularly either through masturbation or through sexual stimulation as it is beneficial in many ways. Ejaculation helps clear the tracts, exercises the prostate and also keeps the pattern of proper blood flow to the penis active. It maintains urological health as well as you sexual health.
Don't hold your urine for too long: Although this is especially applicable for women, it can be bad for men too. Holding the urine within your body for too long may result in an infection and may also make your bladder muscles weaker resulting in urinary incontinence later in life. Women, especially should be careful as they have a shorter urethra leading from the bladder and thus are more prone to getting urinary tract infections in this manner.
Avoid harsh soaps and use milder ones to regularly cleanse the groin area: The groin is one of the moistest areas, as it remains covered up most of the time. This makes it an ideal breeding ground for bacteria. It is important that you clean this area every day thoroughly with mild soap. Also, after urination, women should wipe front to back i.e. from the opening of the vagina towards the anus while wiping down after urinating or cleaning. This is to ensure that fecal bacteria don't get into the vagina as it can cause a host of infections.
Tips for sexual intercourse: It is important for both men and women to urinate, wash and clean after sexual intercourse as this can help clean the bacteria that may have come from one partner's genitals into the other. Women should especially follow this advice as it can help keep many infections at bay.
Changes in certain foods: Reduce caffeine intake through tea or coffee as it can irritate your bladder. It can also act as a diuretic which makes you urinate frequently. This will result in your bladder becoming weaker. Also reduce salt intake as it can increase blood pressure and end up damaging the kidney to the point of permanent kidney damage or kidney failure.
In case you have a concern or query you can always consult an expert & get answers to your questions!
3113
people found this helpful
Shared 1 year ago • Featured Tip
The tube transporting urine from the bladder out of the body is known as the urethra. Under normal circumstances, this tube is wide enough for urine to flow freely but in some cases, one or more section can get narrowed and restrict the flow of urine. This may be diagnosed as a urethral stricture. This length of this stricture can range from 1 cm to affecting the entire length of the urethra.
This is caused by scar tissue or inflammation of tissue in the urethra. While this is a common condition that affects men, it is rarely seen to affect women. An enlarged prostate, exposure to STDs like gonorrhoea or chlamydia, suffering from an infection that causes urethral inflammation and irritation or having had a catheter recently inserted can increase the risk of suffering from a urethral stricture. An injury or tumour located near the urethra can also cause this condition. Hence, preventing this condition is not always a possibility.
Common symptoms to look out for include:
Inability to urinate
Reduction in the flow of urine
Increased urge to urinate frequently
Pain while urinating
Swelling of the penis
Discharge from the urethra
Blood in the urine or semen
Dark urine
The bladder feeling gull even after urinating
A physical examination and tests that measure the rate of urine flow and chemical composition of the urine can help a doctor determine a diagnosis of urethral strictures. You may also need to undergo STD tests and a cystoscopy. An X-ray may also help locate the stricture. The treatment for this condition depends on the severity of the symptoms.
Non-surgical treatment for this condition involves using a dilator to widen the urethra. However, there is no guarantee the blockage will not recur at a later date. Alternatively, a permanent catheter may also be inserted.
There are two forms of surgical treatment for a urethral stricture.
Open urethroplasty: This involves removing the infected or scar tissue and restructuring the urethra. The results of this procedure depend on the size of the blockage. It is usually advised only in cases of long, severe strictures.
Urine flow diversion: In the case of a severe blockage and damage to the bladder, the doctor may advise rerouting the flow of urine to an abdominal opening. This process involves connecting the ureters to an incision in the abdomen with the help of part of the intestines. If you wish to discuss about any specific problem, you can consult a Urologist.
2537
people found this helpful
View All Feed
Near By Doctors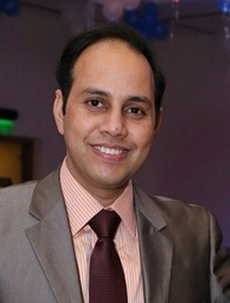 MBBS, MS - General Surgery, DNB (Urology)
Urologist
Shanti Mukand Hospital Earch Centre,
Book Appointment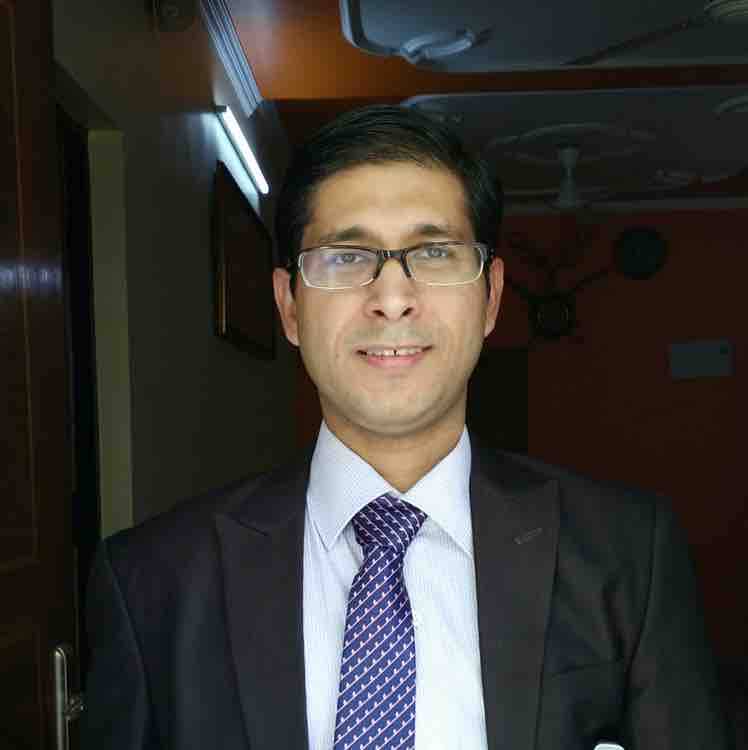 Book Appointment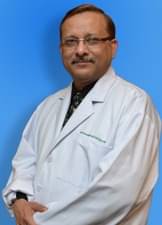 MNAMS - Urology, MCh - Urology, DNB - General Surgery, MS - General Surgery, MBBS
Urologist
Book Appointment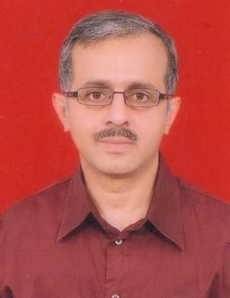 DNB (Urology), MS - General Surgery, MBBS
Urologist
BLK Super Speciality Hospital,
Book Appointment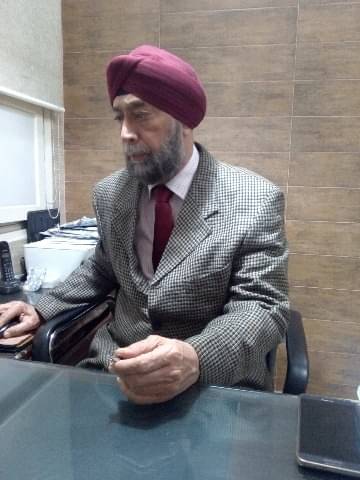 Fellowship of the Royal College of Surgeons (FRCS), MS, MBBS
Urologist
National Heart Institute,
Book Appointment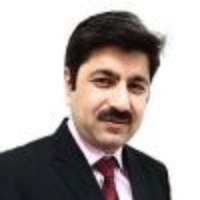 Book Appointment