About
Our goal is to provide a compassionate professional environment to make your experience comfortable. Our staff is friendly, knowledgable and very helpful in addressing your health and fin...
...more
Our goal is to provide a compassionate professional environment to make your experience comfortable. Our staff is friendly, knowledgable and very helpful in addressing your health and financial concerns.
Timings
Location
Ashok Hotel, Beside Kawathale Hospital, In Front of Vision Diagnostic Center, Near Big Bazaar
Latur,
Maharashtra
-
413512

Get Directions
Amenities
Pharmacy
Parking
Credit Card
Online Appointments
Reception
Doctor in Madhavbaug Clinic - Latur

Bachelor of Ayurveda, Medicine and Surgery (BAMS)
Ayurveda
Specialities
Cardiac Care
Aims to provide effective diagnosis and treatment related to cardiac and circulatory problems
Diabetes Management
Offers quality care to patients with medical problems related to the endocrine glands and diabetes control
Obesity Management
Expertly offers advice in dietetics, including recommendations on planned diets to patients
Blood Pressure Management
Aims to provide effective diagnosis and treatment related to blood pressure problems
Services
Heart Failure Reversal Therapy (HFRT) Programme
Ischaemia Reversal Programme (IRP)
Blood Pressure Management
Obesity Management Program
Cardio Protective Therapy
Heart Health Checkup & Assessment
Network Hospital
Reviews
Mrs Mrunalini Gadkari
Nov 6, 2017
doctors seem knowledgeble.Confident in explaining decease,causes & treatment.Reception & other staff very courtieous
Surekha Mule
Feb 26, 2018
Overall good
Verified
Oct 25, 2017
Good
Feed
Nothing posted by this doctor yet. Here are some posts by similar doctors.
Shared yesterday • Featured Tip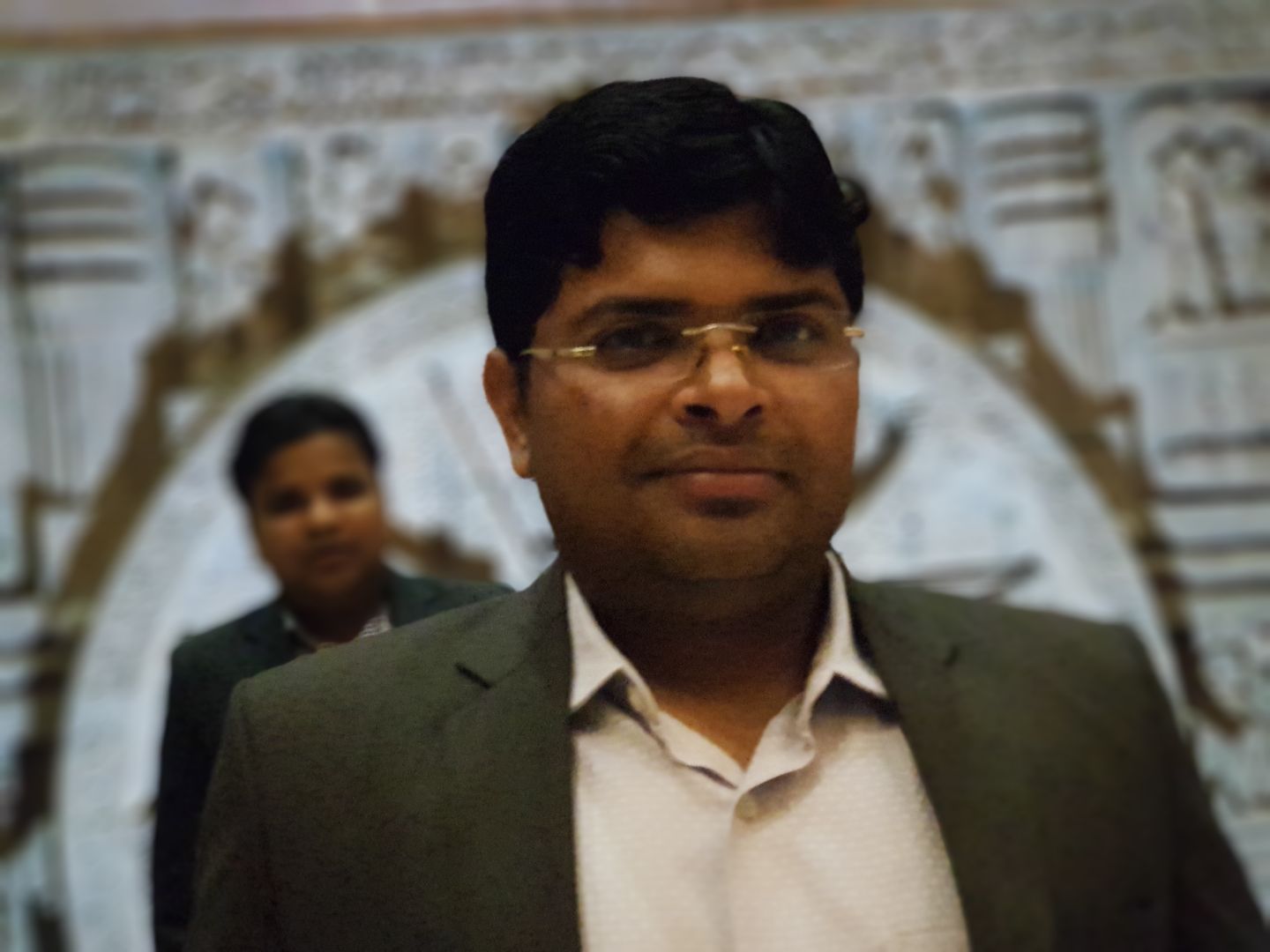 MBBS Bachelor of Medicine and Bachelor of Surgery, ost Graduate Diploma In Diabetology (PGDD)(American Diabetes Association), Fellowship In Diabetology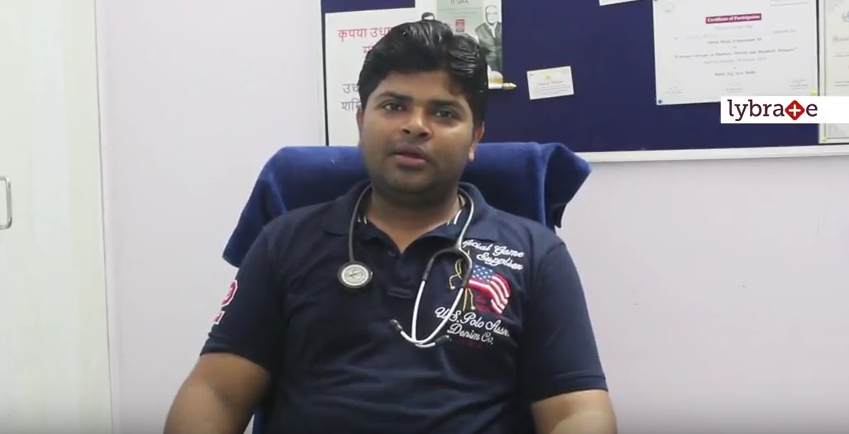 503
people found this helpful
Shared yesterday • Featured Tip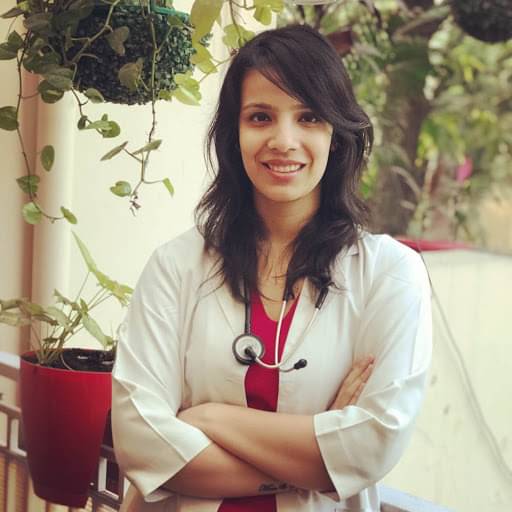 MBBS
General Physician, Fatehabad
The Nipah virus may be little known, but scores extremely high when it comes to risk. The virus was first reported in Malaysia in 1998 and is no stranger to India. Indeed, it has struck India and Bangladesh multiple times since, leaving behind a toll count of nearly 280 infections and 211 deaths. And now, it's back!
Nipah virus has already claimed over 9 lives in Kerala in past one month. Three people have tested positive for the virus over the past two weeks. And over 25 victims carrying its symptoms have been hospitalized.
Here's what you should know about the Nipah menace.
Indications of a possible infection are fever and respiratory trouble and confusion. Flu-like symptoms have also been witnessed in some cases. The severity is too high and can progress to a state of coma.
Incidentally, this is a virus that can re-activate itself inside the patient's body months or even years after the first strike. In such cases, the host can develop lasting health conditions such as stubborn convulsions and personality changes.
The way to stay out of harm's way is to avoid exposure to infected animals, such as pigs and bats, and not consuming raw date palm sap.
Transmission of the virus to humans takes place via direct contact with infected bats, infected pigs, from other NiV infected people and by consuming food which is either infected or has come in contact with animals which are infected.
Symptoms of Nipah Virus:
Muscle pain
Respiratory problems
Fainting
Choking
Blurred vision
The incubation period for the symptoms to develop for this virus is from 5 to 14 days and once the diagnosis is done the treatment must be given immediately. The Nipah virus can lead to the following in patients
Severe Lung condition
Asymptomatic infection
Inflammation of brain tissues
Preventive measures:
Stay away from people who are already infected with Nipah virus or NiV
In case, you have to touch the person then make sure you wash your hands from time to time.
Utensils, clothes or any other items used by the person infected with the virus should be kept separately.
If you are transporting the body of a person who has died of this virus, then make sure to cover your face, especially the nose.
Treatment for Nipah Virus:
No vaccination or medicine is available for treating people or animals with Nipah virus. The only treatment available is intensive supportive care. So visit a hospital as soon as you see the symptoms.
Not surprisingly, the Nipah virus ranks in the list of Top 10 priority diseases that the World Health Organization (WHO) has earmarked as possible candidates for the next major outbreak. Though treatment is currently limited care, efforts are on by the government and the medical community to develop preventive measures to combat the spread of the Nipah virus.

13
people found this helpful
Asked for Male, 42 years old from Dehradun

Almost every person has some degree of bad breath upon waking in the morning (this is called morning breath) and is easily eliminated by brushing the teeth. It is only when bad breath progress after brushing ones teeth that a diagnosis of halitosis can be made. Halitosis is often caused by a mouth or throat infection or in response to a food item in one's diet. The main food culprit is garlic which can often be easily counteracted by eating parsley. Oral health conditions can also cause bad breath and are responsible for the development of halitosis in 85-90% of bad breath sufferers. Severe diets which restrict carbohydrate intake such as ketogenic diets are also responsible for the development of bad breath. Certain anatomical deviations such as corrugations or striations in the tongue do allow for the accumulation and growth of bacteria in the oral cavity. Certain foods Foods such as garlic, onions and spicy foods etc. Cause foul smelling breath after eating them. These foods are absorbed into the bloodstream, transferred into the lungs and become expelled in the air you breathe. Regular eating of such foods is likely to cause halitosis. People who diet are more likely to develop unpleasant breath from infrequent eating. You also get direct expulsion of these gases from your digestive tract. Poor oral health care Without proper and regular brushing, flossing and routine examinations by your dentist, food remains in the mouth causing bacteria to multiply and produce toxic waste which in turn causes breath odor. Food stuck on the teeth, gums, and tongue creates an environment where bacteria can feed and multiply. These bacteria release certain chemicals as a by-product which causes damage and decay of the gums and teeth. The chemicals that are released by the bacteria and the resulting decay in the mouth contribute to the bad breath. Improper cleaning of dentures Dentures that are not cleaned properly may be collecting bacteria and food particles which cause bad breath. Periodontal disease One of the primary symptoms of periodontal gum disease is foul, odorous breath, and an unpleasant taste in the mouth. This condition requires immediate care by an oral health professional. Dry mouth (xerostomia) This condition is often a large contributor to halitosis. It occurs when the flow of saliva decreases. Saliva is required to cleanse the mouth and remove particles that may cause odor. Xerostomia may be caused by certain medications, a salivary gland disorder, or by continuously breathing through the mouth instead of the nose. Tobacco products Not only do tobacco products such as cigarettes, cigars, smokeless tobacco and snuff stain the teeth and put the body at risk for a host of other diseases, they also contribute to bad breath. Tobacco products cause bad breath, stained teeth, reduces one's ability to taste foods and irritates the gum tissue. Tobacco users are more likely to suffer from periodontal disease and are at greater risk for developing oral cancer. Medical condition Bad breath may be an indication or symptom of any of the following conditions. However, each individual may experience different symptoms such as: A respiratory infection Infection of the nose, windpipe, or lungs Chronic bronchitis Post nasal drip Chronic sinusitis Diabetes Gastrointestinal disorders Liver or kidney disorders Severe dieting Dieters may develop unpleasant "fruity" breath from keto-acidosis which is due to the breakdown of chemicals during fasting. Restriction of caloric intake leads to hunger which can lead to a dry mouth. Factors that affect the airways and cause bad breath: Nasal Polyps Foreign bodies Sinusitis Dryness Bronchitis Pneumonia Factors that affect the esophagus and stomach and cause bad breath: Gastritis and food reflux (GERD- gastro-esophageal reflux disease) Stagnation of food FOR MEDICATION CONSULT ONLINE IN PRIVATE.
2
people found this helpful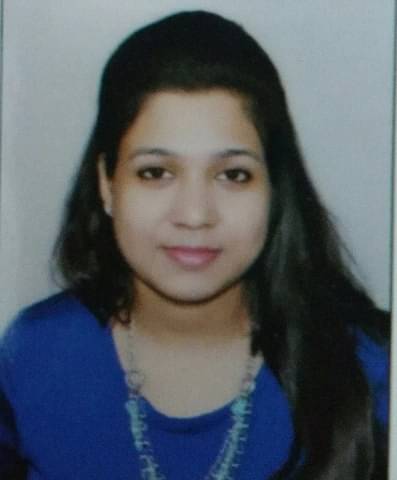 Take frequent small meals, no fried food, no sugar, no sweets, take more fruits and vegetables, 15-20 glasses of water, 1 hour of walk daily, take more proteins like pulses and eggs and fish. You can take green tea also.
1
person found this helpful
View All Feed