About
Our medical care facility offers treatments from the best doctors in the field of Anorectal Disorder, Asthma & Allergy Specialist, Dementia & Geriatric Specialist, Dermatologist/ Cosmetol...
...more
Our medical care facility offers treatments from the best doctors in the field of Anorectal Disorder, Asthma & Allergy Specialist, Dementia & Geriatric Specialist, Dermatologist/ Cosmetologist, Diabetologist, Family Medicine Specialist, Gastroenterologist, Gynaecologist, Infertility Specialist, Male Sexual Dysfunction Specialist, Mental Health Psychologist, Obesity Specialist, Pediatrician, Renal Specialist, Rheumatologist, Thyroid Specialist, Travellers Medicine, Urologist.It is important to us that you feel comfortable while visiting our office. To achieve this goal, we have staffed our office with caring people who will answer your questions and help you understand your treatments.
More about Zenith Health Clinic Baguiati Branch
Zenith Health Clinic Baguiati Branch is known for housing experienced Homeopaths. Dr. Kankan Sengupta, a well-reputed Homeopath, practices in Kolkata. Visit this medical health centre for Homeopaths recommended by 73 patients.
Timings
Location
Chandan Apartment Ground Floor, BC-12 Deshbandhu Nagar,Opposite Deshbandhu Nagar Hospital, Bidhan Nagar Municipal Corporation Baguiati, Kolkata
Baguihati
Kolkata,
West Bengal
-
700059

Get Directions
Photos (9)









View All Photos
Doctor in Zenith Health Clinic Baguiati Branch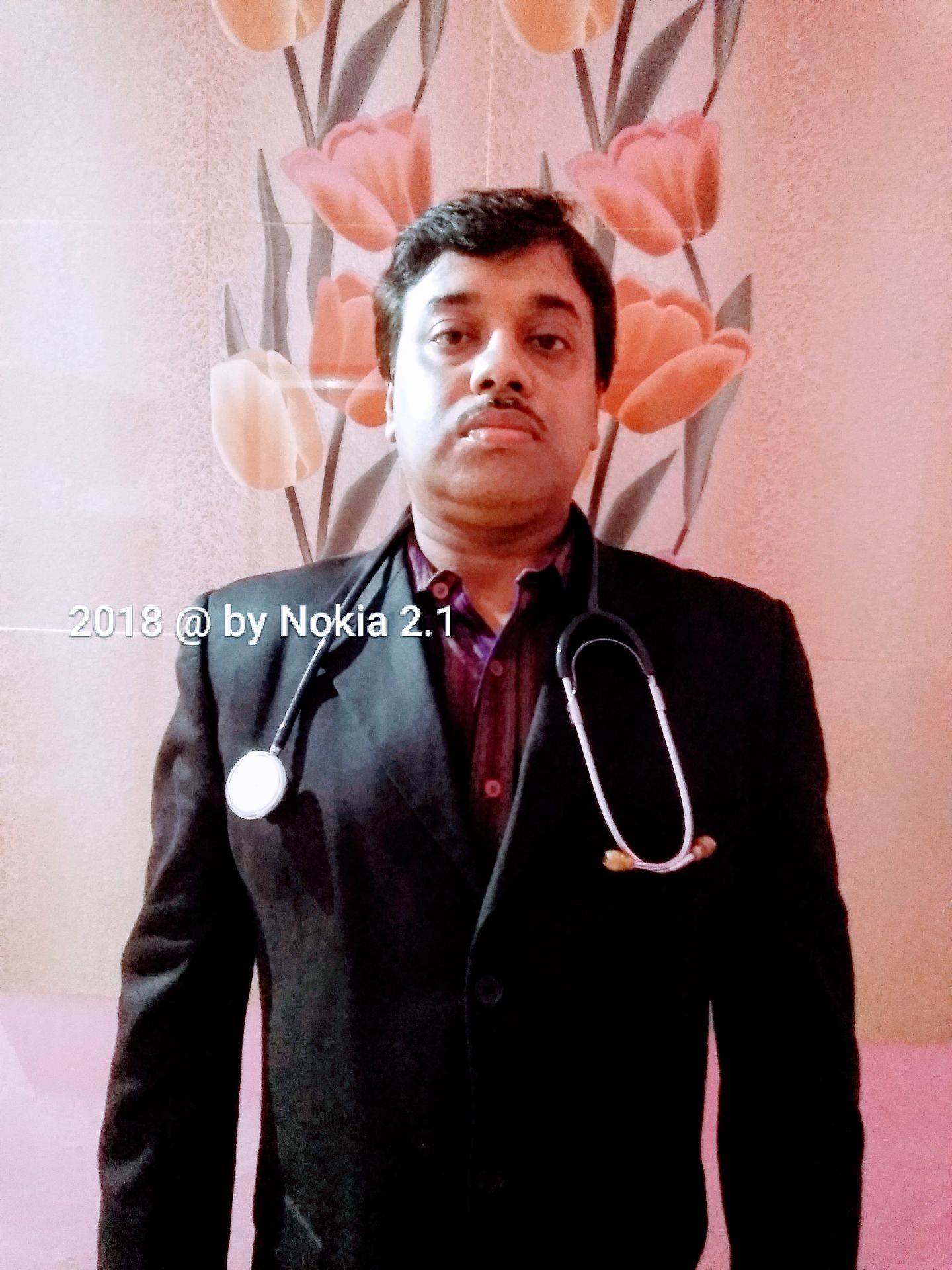 BHMS
Homeopath
Book appointment and get ₹125 LybrateCash (Lybrate Wallet) after your visit
Submit Feedback
Submit a review for Zenith Health Clinic Baguiati Branch
Your feedback matters!
Write a Review
Patient Review Highlights
"Professional"
2 reviews
"Practical"
2 reviews
"knowledgeable"
7 reviews
"Very helpful"
7 reviews
"Saved my life"
1 review
Reviews
Joydip Dan
Dec 11, 2018
I found the answers provided by the Dr. Kankan Sengupta to be knowledgeable. Thank you, sir..I will try this.
Deep Kumar Mukherjee
Mar 20, 2019
Dr. Kankan Sengupta provides answers that are very helpful. Thanks Doctor..i will follow your guidance...
Shalini
Jan 18, 2019
I found the answers provided by the Dr. Kankan Sengupta to be very helpful. Help ful
Feed
You may suffer from the condition, is medically known as Traumatic Subcutaneous Haemorrhage.Apply ice pack on the affected area several times in a day.For Homoeopathic medications, consult me privately through this online platform.
1
person found this helpful
Acne and pimples mostly occur due to hormonal changes occurring in the body. They are most prominent among teenagers undergoing hormonal transition. The growth hormones become ultra active and the oil glands present in the skin produce more. The glands present under hair follicles are infected and get inflamed, resulting in pimples. Pimples are a nightmare for teenagers, who are conscious about their look and appearance. Eruptions of pimples of different sizes, blisters and rashes of black or red colours are bound to worry look-conscious individuals. Acne and pimples do not usually have easy solutions or quick remedies.
When it comes to treatment of acnes and pimples, Homeopathic medicines are considered the most effective and paramount. Homeopathic cure does not intend to quick-fix acne and pimples. The objective being the correction of inner causes, it allows the pimples to heal slowly on their own instead of taking any medicine of high dose. The process might take some time, but it surely is the most effective. The problem gets solved from its roots. Scars from previous eruptions are also permanently healed using homeopathic medicines. Homeopathy is, therefore, the best way to cure acnes and pimples.
POPULAR HOMEOPATHIC REMEDIES FOR ACNE AND PIMPLES.
Here is a list of the most common solutions for acne and pimples and what they indicate:
1. Sulphur
It is a very common cure, especially for chronic cases of acne
The eruptions cause great pain.
They are present in the form of abscesses.
Patient is vulnerable to cold and pain. Increased rate of perspiration.
Patient tends to get agitated and irritates very easily
2. Silicea
In cases where there is pus formation
The best homeopathic medicine for acne
Increased rate of perspiration. The patient cannot bear cold at all.
Skin turns pale and tender.
3. Pulsatilla
For cases where the intake of rich junk food and indigestion are the causes of acne.
Also in cases of girls suffering from menstrual problems
Symptoms include decreased thirst.
Patient is usually very sensitive to heat
4. Nux Vomica
For cases where acne formation is because of gastric disruptions.
Skin seems to appear red and blotchy
Caused because of having too much spicy food
Signs of constipation and over sensitiveness to cold
5. Antimoniumcrudum
Formation of tiny red pimples all over the face
Very irritable in nature
Arthritic pain in fingers and loss of appetite
White, thick coating on tongue
6. Bovista
Formed due to cosmetic use, especially during summer
Skin tends to itch
Cheeks swell up and become pale
Makes patient restless.
Homeopathy is certainly the best way to deal with and to get rid of unwanted, ugly acne, which ruin your face. There are more homeopathic cures for other types of acne and pimples for which you can consult any homeopathy physician.
3
people found this helpful
Diabetes is a lifestyle disease that can easily be managed by controlling your diet. Along with being aware of your sugar intake, your diet should help you lower blood pressure and cholesterol levels. However, this does not mean you have to resign yourself to a lifetime of tasteless food. Here are a few diet tips that can help manage diabetes.

1. Choose high fiber carbs
Carbs are an essential element of the daily diet but have a big impact on blood sugar levels. Hence it is important to pick the rightcarbs. Your diet should have a limited amount of refined carbohydrates such as white bread, pasta, soda etc and should be focused more on high fiber carbs such as brown rice, sweet potatoes, rolled oats and bran flakes that are digested slowly. This prevents your body from producing excessive insulin.

2. Be sweet smart
The key to indulging your sweet tooth and controlling diabetes is moderation. Abruptly, removing sugar from your diet can make you crave for it. Instead, gradually lower your sugar intake. If you can't miss out on the dessert at the end of a meal, reduce the amount of carbs in your meal. Adding healthy fats like peanut butter, yogurt or nuts to your dessert can also slow down the digestive process and thus control blood sugar levels.

3. Keep a food diary
When you are diabetic, it is very important to eat at regular intervals. Eat frequent, small meals is often better than fewer large meals. Try and maintain a food diary to keep track of your calorie intake. This helps identify problem areas of where your body is getting excessive calories from. When you are aware of the calories associated with things you eat, it is easier to cut down on snacks and replace unhealthy snacks with healthier options.

4. Choose fats wisely
It is impossible to completely cut out fats from your diet. While some fats such as liquid vegetable oils and commercial baked goods are unhealthy, others have important health benefits. Unsaturated fats are the healthiest and safest fats. Replacing your vegetable cooking oil for olive oil and biscuits with nuts are easy ways to make smart choices with your fat intake.

5. Go green
Green leafy vegetables are low on carbs and high on nutrients. Thus, make these an integral part of your meals. Vegetables like kale, spinach, lettuce etc can be eaten raw or cooked. Along with being nutritious, they also add textures and colour to your meals, thus making them more visually appealing.
4958
people found this helpful
Gastroenteritis, also commonly referred to as infectious diarrhoea, is a gastric disorder. The gastrointestinal tract, which comprises of the small intestine and stomach gets inflamed. Gastroenteritis is indicated by the symptoms such as diarrhea, acute vomiting and pain in the abdomen. Fever, exhaustion and dehydration are also observed. This disease usually lasts not more than two weeks. It is also called the stomach flu. Infections caused by virus, bacteria, parasites or fungi may lead to gastroenteritis. Viruses account for this disease the most. This disease is transmitted mainly from food items and contaminated water. Important electrolytes like sodium and potassium are lost from our body.
The most common remedy in case of gastroenteritis is having ORS. However, homeopathy is also considered very effective if you have got infectious diarrhoea. Homeopathic medicines are considered very safe and result-yielding in case of gastroenteritis. Homeopathy is a form of medicine, which is always given preference by all experts, as it is natural with no side effects. After conducting various surveys, it has been proven that homeopathic treatment is far more effective than other forms of medication for gastroenteritis.
Here is a list of the best homeopathic remedies for the treatment of gastroenteritis. There are many categories of homeopathic medicines for diarrhoea each with their own significance.
1. Aconite
This must be used for diarrhea caused in the season when the days are hot, and the nights are comparatively cold. The symptoms appear in the middle of the night. Heavy diarrhoea along with high-intensity fever occurs and anxiety.

2. Aloe
This remedy should be used in case of a continuing urge for stool because of weakness of the anal sphincter. Mucus is accompanied along with pain in the rectum area. In case of adults, this diarrhoea is also characterized by blue hemorrhoids.
3. Arsenicum album
This medicine is used in case of food poisoning. The affected person feels cold, tired and panicky. Vomiting and diarrhoea take place after midnight. Burning pain in the abdomen is also observed.
4. Cinchona
Used in case of diarrhoea with the presence of excessive exhaustion and abdomen gas. The abdomen gets bloated up.
5. Ipeca
When there is nausea and non-stop vomiting or your mouth gets filled with saliva, Ipeca can be used. Thirst is lost, and the color of the stool may be green or bloody.
6. Podophyllum
This medicine is usually used by tourists in case of diarrhoea. Abdominal vibration and frequent stools are indicated. The stool is characterized by an unpleasant smell.

Homeopathy is a very effective category of medication when it comes to gastroenteritis.
4883
people found this helpful
If you cannot get an erection or if your erection isn't firm enough for sex, then you are suffering from Erectile Dysfunction(ED). If the troubles are persistent, then, it is a serious cause for concern.
You can take a look at the symptoms of ED listed here:

1. Symptoms
a. You find it a real trouble getting an erection or keeping one firm enough for sex.
b. Your sexual desire is reduced and along with it, you experience other sexual problems which might include ejaculatory dysfunction.
2. Causes
a. There can be physical causes, like:
i. Involving medical conditions like Parkinson's Disease, Heart problems, high blood pressure, diabetes.
ii. Involving medical treatments like treatment of prostate cancer or surgery in the pelvic region.
b. If you are a heavy drinker, then you have cause for concern.
c. There can also be psychological causes, like:
i. If you are suffering from depression or anxiety, then that is a probable cause for the disorder.
ii. Relationship problems might also lead to problems which extend into the ED.

3. Treatment
a. An efficient way of treating ED is homeopathy. This includes mainly two ways in which homeopathy can be used to address the disorder:
i. By using Agnus Castus: Agnus Castus is a top remedy for erectile dysfunction and is essential especially when the patient lacks sexual desire, or physical power required for sex.
ii. By using Lycopodim: It is especially beneficial for people with an enlarged prostate and for old and young irrespectively.
iii. By using Caladium: Caladium is the required deep-acting agent required when the condition is acute. In these cases, when erection is either not possible or not firm enough for sex, it is imperative that caladium is used as it tackles the problem at a much deeper level.
5
people found this helpful
Send me your recent blood sugar (both fasting and pp) report along with urine routine examination report for proper diagnosis and further treatment.
1
person found this helpful
For immediate relief, use homoeopathic combination costivol tm -1dose each, every 3 hrs. Until bowel movement is achieved. But what you require is permanent cure by means of constitutional homoeopathic remedies which can be obtained only after thorough case analysis. Consult me online for further treatment.
1
person found this helpful
Homoeopathy is the best option for your father to treat his rectal prolapse completely from the root without causing any adverse side effects that are part of conventional system of medicine. Use R 13 German drops-15 drops with little water 4 times daily for the time being. Consult me online for further guidance.
View All Feed
Near By Clinics