About
We are dedicated to providing you with the personalized, quality health care that you deserve.
...more
We are dedicated to providing you with the personalized, quality health care that you deserve.
More about Sri Aravindo Sevakendra
Sri Aravindo Sevakendra is known for housing experienced Cardiologists. Dr. Prokash Kr Hazra, a well-reputed Cardiologist, practices in Kolkata. Visit this medical health centre for Cardiologists recommended by 51 patients.
Timings
Location
#1H, Gariahat Road, Jodhpur Park. Land Mark: Near Jadavpur Police Station & Adj. to South City Mall, Kolkata
Jodhpur Park
Kolkata,
WestBengal

Get Directions
Doctor in Sri Aravindo Sevakendra
Services
Submit Feedback
Submit a review for Sri Aravindo Sevakendra
Your feedback matters!
Write a Review
Feed
Nothing posted by this doctor yet. Here are some posts by similar doctors.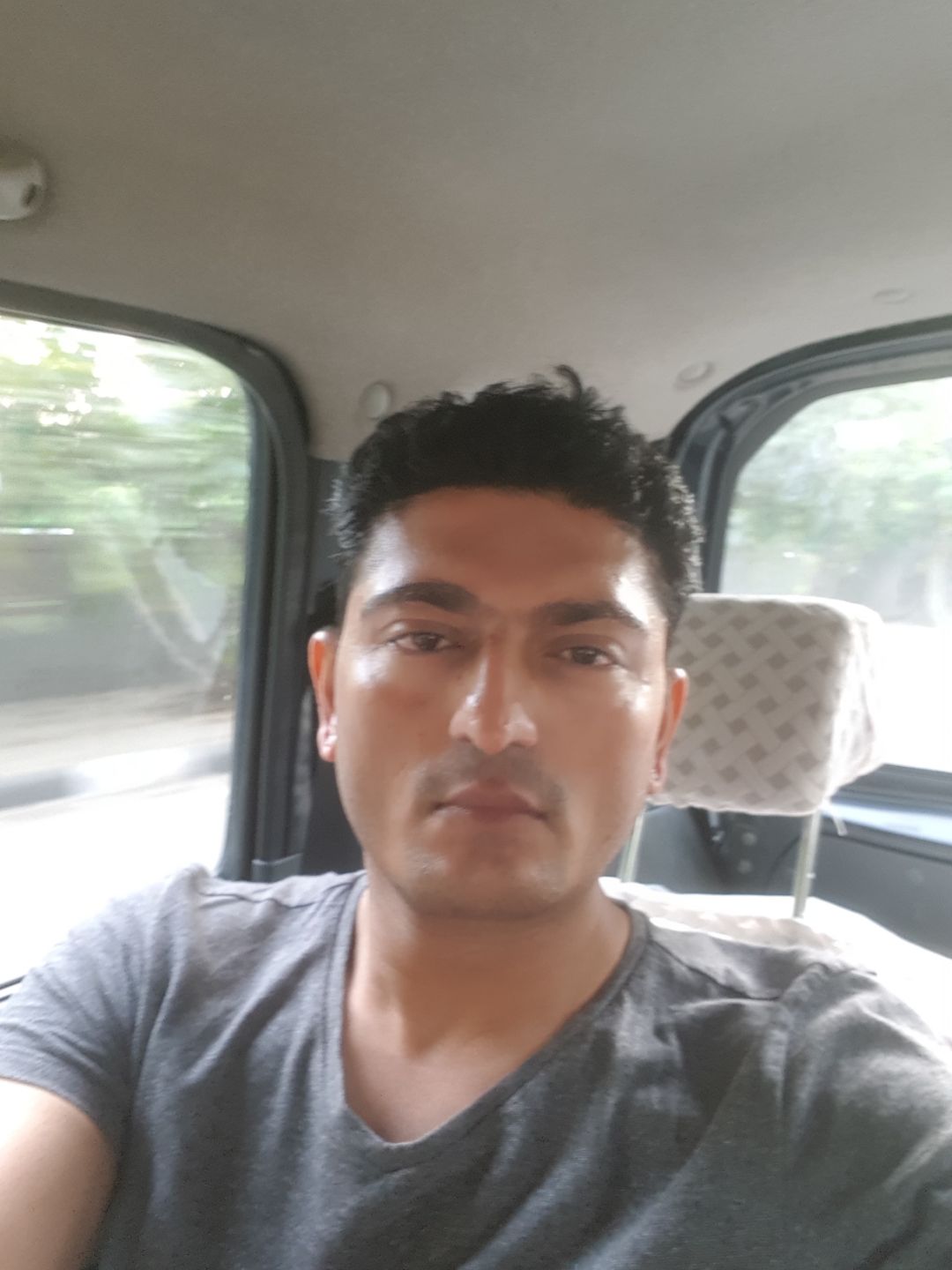 MBBS Bachelor of Medicine and Bachelor of Surgery, Md - Medicine
Do you know that cholesterol is found in baby formula and has got some surprising facts about them? Cholesterol is a waxy, fat like substance which is present in all your cells, and your body's cholesterol level says a lot about the health of your heart in the future. Having high cholesterol increases your risk of acquiring heart diseases and hence, you should try to maintain a normal cholesterol level.
Here are some surprising facts about cholesterol, which you should know about:
You cannot live without cholesterol: We are born with cholesterol in our bodies and infants get more cholesterol from mother's milk. This is why cholesterol is added to baby formula. All the hormones and cells of your body need cholesterol for proper functioning. It also builds the cells and helps the liver to prepare fat processing acids.
One out of three adults have high cholesterol: It is important for all people above the age of 20 to get a cholesterol checkup every five years. According to studies, around 32% of adults in the USA have got high cholesterol levels. Your cholesterol levels may also be affected by factors such as your diet and stress.
High cholesterol can be genetic: Genetics is a major influencing factor in high cholesterol levels. Research has proven that almost 75% of high cholesterol cases are genetic in nature while 25% occur because of diet.
Children can have high cholesterol as well: There is a common misconception that high cholesterol is an issue involving adults only. However, children may also have high cholesterol and it is recommended for you to get your child tested at an early age. For children who are obese and have a family history of heart attacks and high cholesterol, a selective screening is important.
Sweating raises the levels of good cholesterol: Sweating is good for increasing the levels of good cholesterol in your body. You should follow a healthy diet including food items like avocado and salmon. Working out is also important for raising your HDL levels, which prevent heart disease.
Supplements may help in lowering cholesterol levels: The first option for controlling your cholesterol levels is to work out regularly. If you are at a risk of heart attack or have hypercholesterolemia, you have to bank on supplements such as plant stanols and sterols. You can also take cholesterol reducing medications such as statins.
Earlier, the medical community was reserved about prescribing cholesterol lowering medicines and they were given only to critical heart patients. In modern day, statin treatment is recommended to people who have even little chances of heart attacks or stroke.
While you may be worried about being affected with coronary diseases just because your forefathers suffered from it, there are various factors that are absolutely in your sole control. With a little change in lifestyle and following a well-regulated routine, you can easily keep your hereditary cardiac diseases at bay.
Take a Healthy Diet Regularly: Increase the amount of green leafy vegetables and colourful fruits in your regular diet as they are rich in phytonutrients and other anti-oxidants, vitamins, fibres, minerals as well as anti-inflammatory molecules that would increase your immunity.
Regulate Your Blood-Sugar Level: Studies show that blood sugar is a great contributor to cardiac diseases. So try to replace your high-carb diet with loads of fibre, protein and healthy fats to keep your blood-sugar level in control.
Increase the Intake of Fibre: Try to increase the amount of fibre in your food chart by having lots of fresh fruits and vegetables, nuts and soya so that it amounts up to at least 50 grams a day. You may even include fibre supplements in your diet.
Stay Away From Processed and Junk Food: We know you are crazy about fast food, but you must also include sodas, processed jams, fruit juices and soft drinks as well, which are the greatest contributors to diabetes and in turn lead to heart diseases.
Increase the Intake of Omega-3 Fatty Acids: Try to include cold-water fish like sardine, salmon and herring along with flax seeds and sea weeds. This 'good' fat would keep your cholesterol level in check and lower down the amount of malicious LDL levels and transform them into harmless LDL particles.
Get Rid of all Hydrogenated Food: This implies that you should abstain from having cookies, margarine, baked stuff and crackers. Don't be fooled by the label saying, "no trans-fat" and instead look for healthy coconut, olive or sesame oil.
Abstain from Consuming Alcohol: Alcohol can do no good to any organ of your body. Instead, it triggers the amount of triglycerides, causes fatty liver and creates sugar imbalance in your body. By reducing alcohol consumption you can reduce inflammation, which causes various chronic diseases.
Have good quality supplements: Along with having a healthy diet and workout, you must try to take in multivitamin and mineral supplements regularly to keep fit and active all around the year.
Exercise Regularly: Researches report that a minimum of half an hour's exercise is required by our body regularly. After all, the heart is a muscle, and you must work out regularly to keep it healthy for a longer span.
Manage your Stress Levels: Stress alone can lead to a fatal heart attack without prior signal. Take the time out to indulge in yoga, meditation, tai chi or anything that would keep your stress levels under control and help you to lead a happier, healthier life.
These 10 easy ways will help you to prevent cardiac diseases; but you must consult a responsive cardiologist at the earliest.
2
people found this helpful
Hello ma'am, a hard lump in the body needs investigation especially as the size is increasing. Fnac and mri scan is advisable initially and depending on reports biopsy can be planned.
1
person found this helpful

BSc-Food and Applied Nutrition, Post Graduate Diploma in Nutrition Dietetics
Dietitian/Nutritionist, Agra
Belly fat can increase with age. Do specific exercise for the stomach and eat a high fibre diet. Keep your self hydrated. You can discuss your diet in detail with us to let us evaluate your present diet.
1
person found this helpful
1.no alcohol 2. Reduce body weight 3. No smoking/ tobacco 4. Diet - no ghee/ butter, have mix of vegetable oils - mustard, til, ground nut, olive oil, have more green vegetables and fruits, have whole grain atta, no fried. Fast. Spicy / processed/ junk food. Less sugar, potato, rice. Less salt 5. 30 mts brisk walk daily 6. Deep breathing exercise for 10 mts daily 7. Meditation daily for 10 mts. 6-8 hrs of sleep at night 8. Expose your body to sun for 15-20 mts daily after some oil massage to get vit d. 9. Take more water medicine can not be advised for open question ,for medicine contact on private chat.
1
person found this helpful
Pulmonary hypertension is a medical condition that arises when the blood pressure remains consistently high in the vessels of the lungs. This condition can develop from a completely unrelated medical condition and is more prevalent among women.
Pulmonary Hypertension can be a hard disease to diagnose. While it has no permanent cure, the medication depends on how far the disease has advanced. From group 1 PAH to group 5 PAH, pulmonary hypertension has 5 stages of advancement.
Here is a list of 10 ways by which this disease can be kept under control along with the prescribed medication:
Quit smoking: Smoking aggravates pulmonary hypertension. It has adverse effects on both the heart and the lung. It is therefore of utmost importance to quit smoking. If you fail to control your urge of smoking, contact your doctor who can suggest a quitting plan.
Avoid high altitude: Patients suffering from pulmonary hypertension should avoid flying and living at high altitude. An altitude of 8000 feet and above can worsen the symptoms. It is therefore suggested that you do not take flights for travelling or come down below the altitude of 2428 meters if you are living in hilly areas.
A healthy diet: A healthy diet consisting of fresh fruit and vegetables, lean meat and whole grains should be consumed on a daily basis. A nutritious diet goes a long way in keeping pulmonary hypertension in check.
Adequate rest: A minimum of 8 hours of sleep is recommended for patients suffering from pulmonary hypertension. A good night's sleep and frequent naps keeps fatigue at bay.
Pregnancy and birth control pills: Avoiding pregnancy is a must for patients suffering from this disease. Pregnancy can be life threatening for the both the baby and the mother. Birth control pills should be avoided as well. It greatly increases the chance of blood clots.
Maintain a steady blood pressure: Any activities that lower the blood pressure should be avoided by all means. Spending too much time in a bathtub or prolonged stress increases the chances fainting.
Become more active: Patients of pulmonary hypertension often run out of breath with little to no activity. While activities such as weight lifting should be strictly avoided, some exercise or daily jogging can fetch good result in keeping a patient healthy.
Get vaccine on time: Doctors often suggest vaccines if the patient suffers from pneumonia or influenza. It should be ensured that such vaccines are taken on time. For patients suffering from pulmonary hypertension, prolonged exposure to diseases such as pneumonia can wreak havoc.
Regular checkup: Regular follow up with the doctor is of prime importance. Any possible side effects or deterioration can be arrested with constant supervision.
On time medication: Patients of pulmonary hypertension should ensure that all the medicines suggested by the doctor are taken at regular intervals as per prescribed dosage.
1
person found this helpful
View All Feed
Near By Clinics