About
It is important to us that you feel comfortable while visiting our office. To achieve this goal, we have staffed our office with caring people who will answer your questions and help you ...
...more
It is important to us that you feel comfortable while visiting our office. To achieve this goal, we have staffed our office with caring people who will answer your questions and help you understand your treatments.
Timings
Location
City Centre Mall, Salt Lake, Sector 1, Salt Lake City
Salt Lake
Kolkata,
West Bengal
-
700064

Get Directions
Videos (2)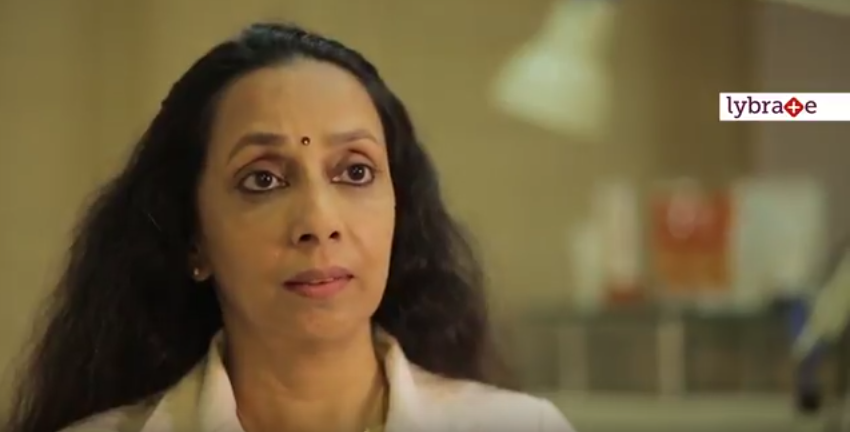 Hi, I am Dr Sangeeta Amladi and I am going to talk to you about Pigmentation.
What is pigmentation and how does it occur?
Pigmentation is a term we used to describe the dark spots or patches or even general darkening of the skin. In the upper layer of the skin, there are certain cells which are called pigment cells and these produce a certain pigment called melanin. This is evenly distributed in the skin and gives colour that we normally possess. We can get darkening of the skin due to many factors, both external and internal at any time of our lives. Most common cause of external pigmentation is ultraviolet radiations. And one of the commonest cause is a hormone, especially in women. Any of these factors can increase the pigment cells in the skin or actually activate the cell to produce more melanin.
What are the common types of Pigmentation?
There are many common types of pigmentation;
These often cause cosmetic problems and hence require treatment.
Freckles are the common response to sunlight. And you can see them as light brown spots on the face and the exposed parts of the body. They are often seen on the fair skin individuals and from very young ages. They can be effectively prevented by good sun screening habits.
Age spots, also called Lentigines are darker spots. And these are often seen as we grow older, over the age of 40
Melasma is a kind of pigment which shows up most commonly on cheeks in the form of brownish or the greyish brown patches which are sharply defined. They can also come up on the forehead or the chin. Two main factors causing melasma are the sunlight and the hormones. And it is more common in women. Very often, melasma occurs either during or post pregnancy.
Often we find pigmentation being left behind after we develop boils, other infections, eczemas, other allergies, injuries etc on the skin and this is something we called as Post inflammatory hyper pigmentation. It is left behind due to the inflammation that is left behind in the skin. There are certain perfumes, cosmetics and other allergens which can on their own leave dark patches on the skin and we call this pigmented contact om titis.
Another common cause of patchy pigmentation is ageing itself and this is because of the effect of ultraviolet radiations and sunlight on the skin. We often see the unevenness tone or little patchy dark spots and an alteration in texture so the skin gets a bit rougher. This we can prevent to a large extent through good sun screening habits which we should adopt at a very young age in life.
Last but not the least, the dark circles. These are the dark patches which we see under our eyes. The problem of dark circles is that they make us look dull and tired.
What is the right approach to treat pigmentation?
If you suffer from pigmentation, then you should be looking for comprehensive and holistic solutions to this problem. There are many different kinds of products, tropically prescribed medication, and chemical peels which when combined together can help us get rid of the superficial pigmentation. Ideally, it should be customized for you by your dermatologist after the detailed evaluation of your specific skin concern and then decide the best possible way to address it. If we need something deeper then there is a specific laser which called the Q switched andiac laser which is very safe and effective and specifically targets the Melanin in the skin without affecting the neighbouring areas and leaves the skin clear and flawless.
What are the everyday essentials to take care of your skin?
The first mantra to really good skin care is to protect your skin using a sunscreen. You can use the sunscreen of SPF 15-30 or could be higher. However, the more important is how you apply it. A sunscreen must be applied to a thin film across the face and the exposed areas of the body and then left on for 15-20 minutes to settle it. If you tend to sweat a lot, you need to apply it after every 2-4 hours. And of course, you should apply a sunscreen when you are indoors because the ultraviolet radiations or even the visible light which is indoors can also affect your skin and cause pigmentation.
A good cleansing regime is very important to keep your skin clean. Choose a cleanser which is formulated for your skin type dry, oily or normal. You can use this twice or thrice daily. If your skin is oily, you can use a toner for deeper cleansing.
After cleansing your skin, you need to hydrate and this can be done using a moisturizer in the day time and sunscreen itself can be the moisturizer. At night, you can sue a night cream containing Vit- C and this will also help you to stay pigmentation free.
A balanced diet, good sleep and exercise is very important in keeping your skin healthy. Incorporate foods in a diet which are rich in Vit- C and sun protecting agents like Beta Keratins and anti oxidants. For example red and orange fruits like carrot, tomatoes and other vegetables such as cauliflower, broccoli, spinach etc and omega rich foods such as fish
Relax- Destress-Fill your life with positive energy.
read more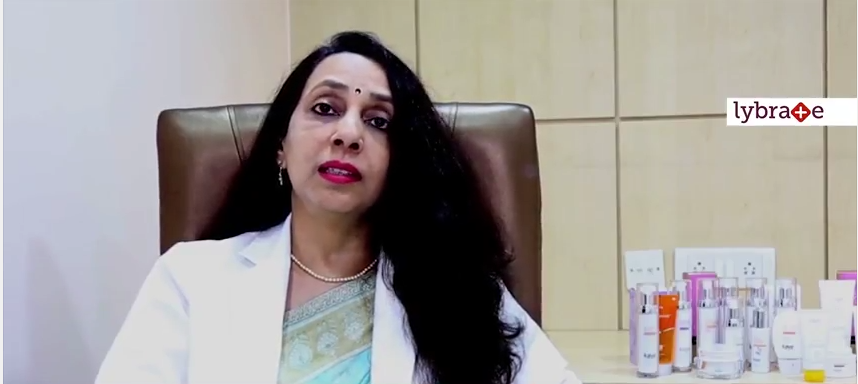 Amenities
Ac Roooms
Doctor in Kaya Skin Clinic - Salt Lake

Dermatology Backed Expert Skin & Hair Care Solution
Dermatologist
Specialities
Dermatology
Aims to deliver the highest quality of care to patients with skin disorders
Services
Fairness & De-Pigmentation
Network Hospital
Patient Review Highlights
"Professional"
15 reviews
"Well-reasoned"
12 reviews
"Helped me impr..."
4 reviews
"Practical"
6 reviews
"Thorough"
3 reviews
"knowledgeable"
33 reviews
"Sensible"
5 reviews
"Very helpful"
65 reviews
"Caring"
9 reviews
"Saved my life"
2 reviews
"Inspiring"
3 reviews
Reviews
Arvindra Singh Jadon
Jul 17, 2017
Kaya Skin Clinic provides answers that are very helpful. [6/24, 17:48] Rajputana: Dal de [6/24, 18:10] Rajputana: Kyu [6/24, 18:10] Rajputana: Kya hua [6/26, 10:45] Rajputana: Dalde
Vivek Singh
Jan 2, 2018
I found the answers provided by the Kaya Skin Clinic to be very helpful and helped me improve my health. I want permanent solution for this so how can I make permanent solution
Parv Gandhi
Sep 18, 2016
I found the answers provided by the Kaya Skin Clinic to be very helpful, knowledgeable, practical, well-reasoned and professional. Very helpful answer may it help me
Fawaz Ahmed
Apr 24, 2017
Kaya Skin Clinic provides answers that are very helpful, knowledgeable, well-reasoned, caring and professional. Thank you Kavya Clinic!
Stanley Jones
Jun 6, 2018
Dr. Kaya Skin Clinic provides answers that are very helpful. You are an expert doctor all the best god bless u
Amdahadkhan
Jan 8, 2018
Kaya Skin Clinic provides answers that are saved my life. Dr A M D Ahad Khan address gadhidham new kandla
Rahul Agarawal
Sep 14, 2016
I found the answers provided by the Kaya Skin Clinic to be sensible. Share feedback in your own words...
Vivek Sharma
Feb 4, 2017
I found the answers provided by the Kaya Skin Clinic to be knowledgeable. Thanks for advice.
Divyam Shah
Sep 16, 2016
I found the answers provided by the Kaya Skin Clinic to be very helpful. Thank u vry much
Mohit Bagora
Nov 30, 2016
Kaya Skin Clinic provides answers that are knowledgeable and practical. i need more help
Ankush Sharma
Nov 20, 2016
I found the answers provided by the Kaya Skin Clinic to be very helpful. Thnxx doctor...
Sunil
Sep 22, 2016
I found the answers provided by the Kaya Skin Clinic to be very helpful. thank you.
Mashun Kasar
Nov 16, 2016
I found the answers provided by the Kaya Skin Clinic to be very helpful. Thank you
Shesshu
Oct 26, 2016
I found the answers provided by the Kaya Skin Clinic to be very helpful. Thanq sir
Shahid
Mar 13, 2017
I found the answers provided by the Kaya Skin Clinic to be knowledgeable. Thanks
Rahul Kumar
Sep 10, 2016
I found the answers provided by the Kaya Skin Clinic to be well-reasoned. Thanks
Ashi
May 10, 2018
Dr. Kaya Skin Clinic provides answers that are very helpful. Good
Teena Sajan
Jul 9, 2017
satisfactory
Rasmi Parida
Dec 5, 2017
Very good
Verified
Jul 16, 2017
Superb
Feed
Shared 7 months ago • Featured Tip
Melasma is one of the most common forms of hyperpigmentation .It commonly appears as brow or gray -brown patches on the face . These patches are usually symmetrical and visible on cheeks,forehead,bridges of nose,above the uper lip and chin .
CAUSES OF MELASMA
Melasma is more common in women than men.
1) Sunexposure
2) A change of hormonal level ( pregnancy)
TREATMENT OF MELASMA
1} Sunprotection -is the key factor for decreasing melasma.
2} Depigmenting agents
a} Hydroquinone- the most common used agent ,works to inhibit a melanin -producing enzyme . It has potent antioxidant abilities.Topical hydroquinone creams comes in 2% and 4% concentrations alone or with tretinoin.Creams containing hydroquinone is intended for short-term use. A dermatologist recommendation is very important .
b} Arbutin -natural source of hydroquinone ,is considered to be much safer . It is dervided from the leaves of bearberry,cranberry,mulberry or blueberry shrubs .It too has the ability to ihibit melanin production.
To enhance skin-lightening ,the following ingredients may also help .
Retinoic acid
Azelaic acid
Kojic acid
Glycolic acid
Low mid-potency steroids
Pocedures fr Melasma
Chemical peels - eg. glycolic acid ,tricholroacetic acid )work well in treatment of melasma . These exfoliate the superfical layers of the skin and increase the cell turnover,which triggers the fading of unwanted pigmentation . The number of sessions depend on the level of pigmentation and skin sensitvity.
Lasers- escpecially the Q-switched Nd:YAG laser ,have a positive effect on early melasma . These are also relatively safe o Indian skin.The laser light beam acts on the pigment(melanin) clumps within the skin and fragments them.Once fragmented ,these are easily cleared by body's immune system . It is done in a gap f 15 to 20 days for a minimum of 8 to 10 sessions.
15
people found this helpful
Shared 9 months ago • Featured Tip
Causes:
Poor lifestyle choices and stress: Late nights can give you under eye dark circles. When we sleep, our body starts to repair the wear and tear that occurs in our bodies through the day. Certain substances are released into the blood stream that our involved in building the immune system to enable our body to deal with the stress. Late nights can slow this process of repair and contribute to darkening around the eyes.
Anaemia: Iron deficiency is the most common cause of dark circles.
Chemicals: Chemicals such as mercury and silver can lead to increase pigmentation around eyes.
Allergies, asthma and eczema: Any condition that leads to itching around the eyes, can lead to skin darkening.
Heredity: Dark circles in most cases are genetically influenced and run in the family. Skin transparency around the eyes is inherited. Deep set eyes can also contribute to dark circles.
Acute Illness: Some illness like viral hepatitis, typhoid and sinusities could contribute to dark circles.
Age: Prominence of dark circles increases with age because of collagen loss which leads to the thinning of skin around the eyes.
Treatment Procedures:
Chemical peels: different type of peeling agents (lactic peel, glycolic peel, arginine peels) are in use. Resistant under eye pigmentation response to a mixture of alpha and betahydroxy acids followed by a mild retinol cream but this may cause some visible peeling of skin post treatment. Hence, it is important to apply moisturisers frequently after this peel with sunscreen.
Jet Peel Technology: In this procedure, specific technology is used to cleanse the skin with saline water under pressure through very fine nozzles (jet technology). The same technology can be used to enhance lymphatic drainage, which would help reduce the puffiness around the eyes.
Lasers: Lasers around the eyes after using protective eye shields followed by sunscreen application regularly.
PRP (Platelet-Rich-Plasma): The procedure is gaining popularity as an enhancement treatment. Your own blood is used to extract growth factors used in the treatment. The growth factors help in collagen and elastin generation, which leads to tautness of the skin and wrinkle reduction.
Skin Care and Under eye creams
Over the counter creams: Creams containing Vitamin C or K, elastin, collagen, AHAs and kinetin.
Prescription creams containing dilute glycolic acid, kojic acid, arbutin, nicotinic acid, mild low potency cortison creams.
Eye care tips:
Drink lots of water
Sunscreen around eyes
Sunglasses when outdoors
24
people found this helpful
Shared 10 months ago • Featured Tip
There is nothing more exciting than getting inked. It is also one of the most dangerous things you can do to yourself. Not many people know that there is a real risk involved with tattoos – getting them as well as getting them removed.
We all know a tattoo can come with a real risk of blood-borne diseases and allergies, and a bad job by the tattoo artist. If the tattoo needle is not new and has been used on an infected person, you run a real risk of getting infected with herpes, tetanus, fungal infections, hepatitis and even HIV. The health risks of tattooing are not so well known in India but they are real.
But tattoo removal can be even more dangerous, time consuming and expensive than getting a tattoo. If you have outgrown your tattoo and want it removed, read this carefully to understand the process while keeping yourself safe.
Tattoo removal involves a process opposite to inking. It's done using lasers. Pulses of light from the laser are directed onto the tattoo to break up the pigment which has been deposited in the dermis or deep layer of the skin during tattooing. This process breaks down the tattoo ink. Over weeks, the broken down ink gets absorbed by the body.
Different lasers are used to remove different types of tattoo ink and it's usually the doctor doing the procedure who decides which laser to use.
Laser treatment differs from patient to patient based on the age, size, and type of tattoo. The colour of the patient's skin, as well as the depth of the tattoo pigment also influences the technique used for removal.

Lasers are not benign so your doctor must test the laser to check out the most effective energy for tattoo removal.

Laser consists of pulse of light. Smaller tattoo removal requires less pulse of light and bigger ones more pulses.
Sounds easy and painless, but it is not. The break down of the tattoo pigments takes weeks and repeated visits to the clinic. If the doctor removing your tattoo is not good, even the removal of a small tattoo can cause permanent scarring or discoloration of your skin. Parts of the body with thin skin (ankles, wrists, and spine) are more likely to scar than thicker- skinned areas. Other side effects are infections and hypo-pigmentation.
Even though doctors and laser practitioners claim more than 95% removal of tattoos is possible, the reality is that complete removal may never be possible.
So, if you find it impossible to live with your tattoo and a divorce is imminent, you should look for a real good dermatologist for laser removal of tattoos and not submit yourself to quacks. If you wish to discuss about any specific problem, you can consult a Dermatologist.
4328
people found this helpful
Shared 11 months ago • Featured Tip
As complex as it may sound, Keratosis Pilaris is a harmless, non-contagious type of skin disorder, which primarily affects people with dry skin. This disease has the potential to convert a person's once smooth skin into skin as rough as sandpaper.
Symptoms
A number of light-coloured small bumps start appearing on the skin and in most cases, they tend to appear on the upper arms, thighs and buttocks of the affected person. In certain cases, there may be some swelling or redness, which comes along with the bumps. The skin loses its original glow and colour.
Causes
As mentioned above, people with dry skin suffer from Keratosis Pilaris. Also anyone with extra sensitive skin who is prone to be allergic to various substances tend to fall prey to this disease. Often Keratosis Pilaris is inherited from other family members as well. Persons suffering from asthma and eczema have higher chances of getting affected by Keratosis Pilaris.
But what leads to such a condition? A protein in our body called 'keratin', which protects our skin from various infections, is the main cause behind Keratosis Pilaris. Although there is no particular reason for excess building up of keratin in our body, too much of it under the skin leads to blockages of hair follicles and growth of rashes.
Treatment
For people who are scared of medical tests, it may be a relief to know that Keratosis Pilaris does not need any sort of testing. Treatment of Keratosis Pilaris is a time taking process and immediate results may not be seen after applying a particular lotion or cream. However, sometimes it gets cured on its own without any medication.
To start off, the amount of time which is spent in water should be limited. In addition to this, there are other steps which may be taken. For example, while taking a shower, hot water should be substituted by warm water. Also, it is vital to ensure that the skin is adequately moist. Two ways of going about doing this are using moisturizers and making use of a humidifier. Make sure you use mild soaps for regular hygiene and for your shower.
Who gets Keratosis Pilaris?
Anyone can get Keratosis Pilaris. It is estimated to affect between 50-80% of all adolescents and approximately 40% of adults. Females may be more frequently affected than males. Age of onset is often within the first 10 years of life and can particularly get worse during puberty. Keratosis Pilaris may however begin at any age. A large percentage of patients have other people in their family with the same condition. It has commonly been seen in twins. Keratosis Pilaris is also seen in atopic dermatitis patients and patients with very dry skin.
One big relief when it comes to having Keratosis Pilaris is the fact that there is little risk at all if a person has it as it is not threatening. That being said, the sooner it is under control, the better!
In case you have a concern or query you can always consult an expert & get answers to your questions!
4744
people found this helpful
Asked for male, 26 years old from Sivasagar
Greetings! lybrate-user, Dermaroller is a doctor led service after a consultation with our expert dermatologist and evaluation of your scars you will be adviced a treatment accordingly.
2
people found this helpful
Shared 11 months ago • Featured Tip
For most women, taking care of acne on a daily basis is an arduous and harrowing matter. Looking into the mirror to see the scars in various stages of healing is a nightmare too. The second is actually more embarrassing and traumatizing, affecting not just the image in the mirror, but the woman's personality as a whole. Confidence and esteem level can sometimes hit an all-time low with those post-acne scars. Hence, cosmetic surgeons are constantly trying to identify new ways to manage these and photo facials seem to be the best solution at the moment.
Both doctors and affected people have known to be happy with the results. If you are bothered by acne marks, read more to understand what photofacials are, and how they can help you. Photofacial, fotofacial, IPL (intense pulsed light) and photorejuvenation are all different names used for the same procedure.
How it works: The underlying principle is based on the skin structure. The skin has an outer layer called the epidermis and an inner layer called the dermis. The inner layer is heated during this procedure and the outer layer is cooled. When the inner layer is heated, the collagen production is stimulated. The damaged and aged skin from the top layers is removed, making way for the new collagen which is produced in the underlying layers. The result is an evened tone, reduced fine lines, and improved (almost perfect) appearance of the skin. There is simultaneous improvement of skin color, texture, and consistency, resulting in glowing skin.
Uses: It is hugely popular in treating acne scarring, red blemishes, sunspots, age spots, stretch marks, wrinkles, hyperpigmentation in short periods of time. The procedure takes about half an hour and is usually done on the face, neck, hands, and the chest areas.
Acne is a problem area where photofacials have shown immediate and significant results. However, what you need to be aware of and will be informed by your doctor is, that your skin may continue to be red for about a week to ten days after the photofacial session before you see an improvement. The difference after the initial side effects wear off can leave you surprised. Talk to your doctor before deciding if this is the treatment for you. Acne scarring, if extremely severe, may not respond very well to photofacial and may require alternatives like laser skin resurfacing or facelifts.
Where photofacials are concerned, various procedures and technologies can be used, completely depending on what the person wants and what the doctor can provide in terms of results. Each method works in a slightly different way, and it is best to set expectations upfront before going ahead with this procedure. If you wish to discuss about any specific problem, you can consult a Dermatologist.
4313
people found this helpful
Asked for female, 19 years old from Warangal
Dear Lybrate user Regular use of sunscreen is good for your skin as it will prevent sun damage.. Use a sunscreen with atleast SPF 30.. for example La shield sunscreen
5
people found this helpful
Dear Lybrate user You can use Glyco 6 cream once daily for half an hour. For best results visit a kaya skin clinic near you for peels treatment.
2
people found this helpful
Asked for male, 22 years old from Raipur
Dear Lybrate user, Avoid milk and milk products, chocolates, oily food and drink a lot of water. Cleanse your face with a oil control face wash twice daily.
5
people found this helpful
View All Feed