About
Customer service is provided by a highly trained, professional staff who look after your comfort and care and are considerate of your time. Their focus is you.
...more
Customer service is provided by a highly trained, professional staff who look after your comfort and care and are considerate of your time. Their focus is you.
More about RN tagore hospital
RN tagore hospital is known for housing experienced Neurosurgeons. Dr. Partha Pratim Bishnu, a well-reputed Neurosurgeon, practices in Kolkata. Visit this medical health centre for Neurosurgeons recommended by 76 patients.
Timings
MON-SAT
08:30 AM - 02:30 PM
05:30 PM - 08:30 PM
Location
#124, Eastern Metropolitan Bypass, Kolkata
Metropolitan Bypass
Kolkata,
West Bengal
-
700020

Get Directions
Doctor in RN tagore hospital
MBBS, MS - Neuro Surgery, MCh - Neuro Surgery
Neurosurgeon
05:30 PM - 08:30 PM
08:30 AM - 02:30 PM
Services
Submit Feedback
Submit a review for RN tagore hospital
Your feedback matters!
Write a Review
Feed
Nothing posted by this doctor yet. Here are some posts by similar doctors.
Sleep apnea is a disorder that affects nighttime breathing and is caused by either a malfunction in the brain that temporarily stops sending signals to the muscles that control breathing, or by an obstruction in the airway.
Causes of Sleep Apnea-
It occurs when muscles in the back of your throat relax, tonsillitis, adenoids, obesity, middle-aged, heart disease, stroke, sedative medicines, large neck circumference, large tongue etc.
Symptoms of Sleep Apnea-
Feeling of excessively sleepy during a day
Lack concentration and low memory status
Short temperament
Irritability
Hyperactive children
Impotency in males
Frequent waking up for urination in night
Tiresome feeling in morning
Homeopathic Treatment of Sleep Apnea-
Homeopathy is one of the most popular holistic systems of medicine. The selection of remedy is based upon the theory of individualization and symptoms similarity by using holistic approach. This is the only way through which a state of complete health can be regained by removing all the sign and symptoms from which the patient is suffering.
The aim of homeopathy is not only to treat sleep apnoea but to address its underlying cause and individual susceptibility. As far as therapeutic medication is concerned, several well-proved medicines are available for sleep apnoea treatment that can be selected on the basis of cause, sensation and modalities of the complaints. For individualized remedy selection and treatment, the patient should consult a qualified homeopathic doctor in person. Some of the most common homeopathic medicines for Sleep Apnea are-
Arsenicum Album: Arsenicum album is often prescribed for individuals who have breathing difficulties at night and is considered for people with a fearful, tense and agitated response to illness.
Lachesis: Lachesis is a remedy prescribed for conditions that worsen at night. This medicine is designed for people who are typically fearful and anxious, but also prone to jealousy and excessive talking.
Sulphur: By reputation, sulphur is a commonly prescribed homeopathic remedy, especially for nighttime congestion and sweating. Homeopathic sulphur combats a wheezy cough and congested head, both of which are suffered in sleep apnea.
Spongia Tosta: This remedy for croup may help congestive sleep apnea sufferers as it treats respiratory symptoms that worsen when lying down.
Before taking these medications, it is important to visit the doctor who will take a detailed case history of your problem and prescribe the right dosage and combination of medication.

1
person found this helpful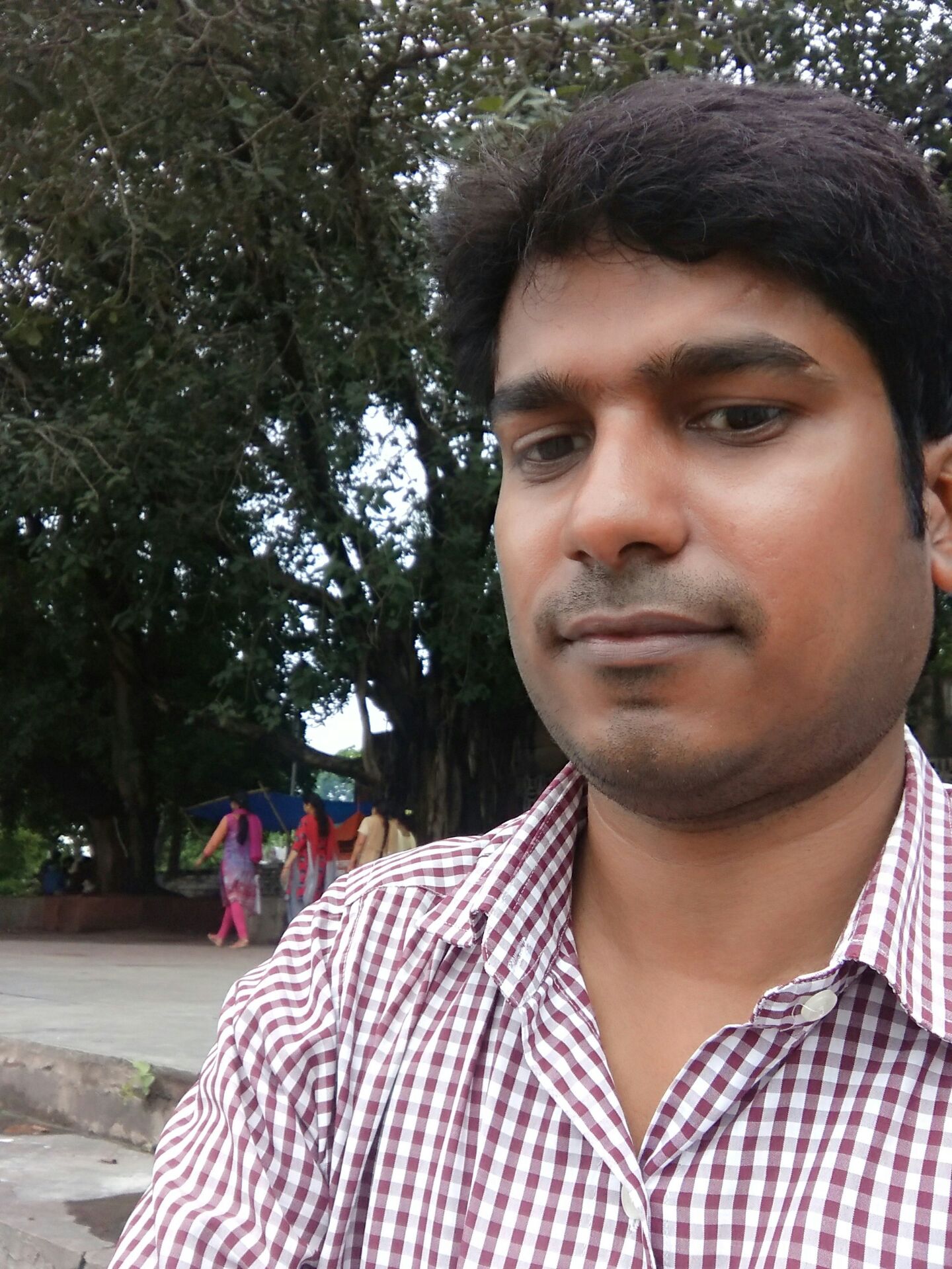 Rajendra Institute of Medical Sciences, Ranchi, Rims, ranchi, AIIMS
Migraine is a severe form of headache wherein, the excruciating pain is accompanied by an extreme sensitivity to sound and light; you also experience nausea. The headaches usually affect either side of the head and are throbbing in nature. Hot flashes, numbness of limbs and blind spots in the eye; these are often considered as warnings. In certain cases, migraines can cause blackouts that can range from a few seconds to a few minutes.
Migraine occurs in four stages:
Pro-drome (symptom indicative of an onset of an illness)
Aura (visual auras including blurred vision)
Headache
Post-drome (the residual effects of migraine characterized by fatigue and lethargy)
But the occurrence of these stages varies across individuals. The causes of migraines aren't specifically understood. It may be due to the interaction of the brain stem with the trigeminal nerve, which is an important pain pathway of the brain. Imbalances in hormonal levels or in the levels of neurotransmitters such as serotonin may also prove to be a causal factor.
Symptoms
Migraine may be triggered due to stress, physical exertion, and excess intake of alcohol or food additives such as MSG (Monosodium Glutamate). Changes in the environment and sleeping patterns may also be probable culprits.
Migraine can be easily distinguished from regular headaches, given the fact that migraines last longer and are rather severe in nature with pain felt in one part of the head. Most people experience the 'Aura'stage where they have visual flashes right before headache. Nausea, eye pain or sensitivity to light and sound are other factors helpful in distinguishing migraine from other headaches.
Symptoms can occur a while before headache, immediately before headache, during headache and after headache. Although not all migraines are the same.
Typical symptoms include:
Moderate to severe pain, usually confined to one side of the head during an attack, but can occur on either side of the head
The pain is usually a severe, throbbing, pulsing pain
Increasing pain during physical activity
Inability to perform regular activities due to pain
Feeling sick and physically being sick
Increased sensitivity to light and sound, relieved by lying quietly in a darkened room
Some people experience other symptoms such as sweating, temperature changes, tummy ache and diarrhea.
Complications in migraine may include:
Chronic migraine which last up to 15 days or more
Status Migrainosus where the attacks last for over 3 days
Migrainous infarction where the aura lasts longer than it should, cutting blood supply to the brain.
1
person found this helpful

Bachelor of Ayurveda, Medicine and Surgery (BAMS), Certificate Course in Sex Therapy and Counselling, Yog Ayurved Padvika
Tab shirshul (my self preparation) cure more than 1000 patients 3 meal 2 snacks compulsory avoid sugar for 1 month contact me privately avoid pain killers and antacid.
What is Parkinson's disease?
Parkinson's disease is a progressive and degenerative disorder of the Central Nervous System that mostly affects older people. It is a chronic disease and the symptoms develop over a period of time. The characteristic symptoms of Parkinson's are rigidity, shaking, bradykinesia (slowness in movement) and shuffled gait. Anxiety and depression also seem to be common in advanced stages of Parkinson's disease. In addition to the motor symptoms, the cognitive function of the brain is also compromised.
Degeneration of the nerve cells in the substantia nigra of the brain results in the reduction in production of dopamine which is a neurotransmitter in the brain. Neurotransmitters relay impulses from one nerve to the other. This is what is mainly responsible for the motor symptoms in Parkinson's. Although, Parkinson's is not a curable disease, it can be controlled and the progress of the disease can be kept in check with certain medications.
What causes Parkinson's disease?
The cause of Parkinson's is mostly idiopathic, i.e. the cause is unknown and is not specific. However, there have been cases which show that it can be attributed to factors such as genetic and environmental factors.
What are the symptoms of Parkinson's?
The symptoms of Parkinson's can be classified as Motor symptoms and Non-motor symptoms:
Motor Symptoms
Bradykinesia: Slow movement
Tremor of limbs
Rigidity or stiffness of trunk and limbs
Impaired balance and difficulty in coordination or postural instability
Non-motor Symptoms
Anxiety and fear
Loss of energy and fatigue
Excessive salivation
Weight gain or weight loss
Cognitive problems such as difficulty in remembering, confusion, dementia
Parkinson's disease is not curable, but when detected early, medicines are prescribed to give symptomatic relief. Dopamine substitutes are prescribed to the patient to relieve the motor symptoms.
2
people found this helpful
Headache is the discomfort or pain beneath the scalp, forehead, or behind the eyes, or arising from the head or upper neck of the body. There are several distinct types of headache. A primary headache is caused by pain or a disorder that originates from the head itself. For example, a migraine or tension headache. A secondary headache originates outside the head, such as a headache related to nausea from the flu, or as a side-effect of hormonal fluctuations in the body. Other types of headache include cranial neuralgias, facial pain, and other headaches.
One needs to know the symptoms of Migraine in order to identify between Migraine and other headaches. A unique aspect of Migraine headaches is that such headaches usually occur on one side of the head. Other kinds of headaches mostly occur on both the sides. The other major difference between Migraine and other types of headaches is the presence of associated symptoms in Migraine. In Migraine, the sufferer is likely to have a moderate to severe throbbing pain. One may suffer from:
Nausea

Pain behind either one eye or one ear

Pain in the temples of head

Experiencing spots or flashes of light

Sensitivity to sound, sound or both

Temporary vision loss
More About Migraine
Doctors divide Migraine headaches in two categories: Migraine with Aura and Migraine without Aura.

The feeling that a person develops before experiencing migraines is known as Aura. The feeling may prevail anywhere between 10 minutes to 30 minutes before the attack.

Such feelings may include:
Other Headaches
If not Migraine headache, one may have Sinus headache, Cluster Headache, Thunderclap headache or a Chiari defect. If a person is suffering from Cluster headache, he / she may have a very painful headache which is confined to on one side of the head. Such pains come in clusters and hence the name.
Homeopathy for Migraine and Headache
Modern medicine does not always seem to have a fitting answer for Migraine or any other type of headache. However, Homeopathy can help a lot. For Migraine treatment as well as for treatment of other types of headaches, Homeopathic medicines can be good idea.
Homeopathic Doctors see through the history of Migraine and Headache of the patient, the lifestyle, and other general aspects of life. This helps them make a perfect homeopathic medical course for the patient to treat their constant Migraine or headaches.
Consulting a general Homeopathic Doctor with good experience will help patients to get rid of their Migraine and Headache from its root.
1
person found this helpful

Fellow of Faculty of Pain Medicine (FFPMRCA), Fellowship of the Royal College of Anaesthetists (FRCA), Post Gradate Certificate in Musculoskeletal Ultrasound, European Diploma in Regional Anaesthesia and Acute Pain Management, Diploma in Anesthesia, MBBS Bachelor of Medicine and Bachelor of Surgery
Pain Management Specialist, Delhi
Dear lybrate-user, Unfortunately this is one of the severe pain conditions one can experience and hence not east to resolve. There are more options available such as optimisation of medications, radio frequency ablation etc and the best suited one for your mother can only be suggested after examining her case in detail. I suggest you consider visiting a local pain specialist to discuss these.
1
person found this helpful
Haemangiomas usually do not cause high blood pressure. Also you have removed it surgically hence that cause is now out of picture. Neurofibroma is not just fibromas on the skin. It has connection with other parts of the body. It can cause high blood pressure due to various reasons and most common of all those reasons is some deep seated gland extra function which can raise your blood pressure to very high levels. Your lower blood pressure (95 and 100) is above acceptance level. Meet your physician and do primary needed tests which might include Urine, blood tests, Sonography, 2 D Echo or some special tests which will help to identify the reason behind increasing blood pressure. I feel you must make a chart of blood pressure measurements for 15 days to confirm that you really have blood pressure issue. Meet your physician earlier.

MD -Homeopathy, BHMS, Certificate Course In Child Counseling & Parenting
Epilepsy is a disease that affects the brain's nerve cells and triggers the release of abnormal electrical signals. This can cause temporary malfunctioning of the other brain cells and result in seizures and sometimes loss of consciousness. Epilepsy can affect both children and adults.
Causes of Epilepsy
The cause of this condition isn't very evident; however, few causes of epileptic seizures to metion are brain tumours, injury, infections in the brain or birth defects. Some doctors believe that epilepsy is caused due to genetic mutations and is an outcome of abnormal activity of cells in the brain. Other causes for this condition can be alcohol or narcotics withdrawal and electrolyte problems.
Repeated seizures

Impaired memory

Bouts of fainting

Short spans of blackout

Sudden bouts of blinking and chewing

Inappropriate repetitive movements
Types of Seizures
A seizure, also known as fit, is usually a brief episode characterised by uncontrollable jerking movement and loss of awareness due to abnormal neuronal activity in your brain. A collective occurrence of these seizures causes epilepsy.
There are three types of seizures based on aetiology:
Idiopathic: This kind of seizure has no apparent cause.

Cryptogenic: The doctors believe that there is a cause for the seizure but cause cannot be detected.

Symptomatic: These seizures occur due to a reason, as a symptom of some neuro-medical condition.
Role of Homeopathy
Homeopathy is a form of healing based upon the principle of 'Similia similibus curentur' or 'like cures like'. It was founded by a German doctor, Dr. Samuel Hahnemann in 1810. Homoeopathy offers vast scope in the treatment of various illnesses, both acute and chronic including epilepsy. Homeopathy takes into account the entire person like the patients family history, past history, etc. Homoeopathic doctors study each case thoroughly, analyze and evaluate the symptoms and then prescribe the medicine.

Homeopaths treat the patient's mental, emotional and physical make-up i.e. the constitution. This is known as 'constitutional treatment'. Constitutional treatment treats the disease and removes it from its roots. The Constitutional method is employed in the treatment of epilepsy in Homoeopathy. This method is gives amazing results in many cases.

Homeopathy has immense scope in the treatment of Epilepsy. In fresh cases, where the child is new to epileptic treatment, homoeopathy can relieve complaints by giving 'constitutional treatment'.

In other cases where the child is already taking treatment, homoeopathy can taper off the doses gradually and thus treat the patient effectively. Thus, in both the cases, homoeopathic treatment is beneficial in treating epilepsy.

In either of the cases, a constitutional medicine is given to treat epilepsy. Constitutional treatment relieves the patient from seizures, convulsions, etc. Thus the child can attend school daily and concentrate on his studies. In about 1/3 cases of epilepsy, a surgery known as 'seizure surgery' is performed. Regular constitutional treatment is very useful in such cases.

Homeopathic medicines are completely side-effect free and are not habit-forming. They can be taken by children, adults and even by pregnant women. They must be taken only after consultation from a homoeopathic practitioner.
1998
people found this helpful
In modern days, migraine has become a common disease that affects the young and the old equally. Migraine as such cannot be cured, but improving lifestyle and Ayurvedic medication can help you keep this disease under control and improve your quality of life.
What is Migraine?
Migraine, commonly known as Sooryavarta in Ayurveda, is a medical condition in which the excessive stimulation of the blood vessels in the brain causes a throbbing pain on one side of the head and is associated with nausea, sensitivity and vomiting. This happens because the vomiting centre of the brain gets activated during an episode. These symptoms are the most common signs; however, it varies from person to person.
What Causes Migraines?
These headaches worsen upon sunrise and it is at its peak at noon, when the sun is at its highest intensity and slowly subsides on sunset. This is one of the major factors in setting in an episode; it is not true in every case.
The other triggers that cause migraine attacks according to Ayurveda are:
Spicy and oily food
Stress, anger, grief, jealousy
Suppressed emotions or natural urges
Consumption of too much dry, salty and pungent food
Consuming polluted food
General triggers may include:
Smoking and drinking
Stress
Fasting
Physical stress and exercise
Fluctuation in hormone levels during the menstrual cycle or the use of birth control pills
Stress to sensory organs in the form of bright noises, bright lights, strong perfumes or odours etc.
Certain foods or beverages may also trigger an episode of migraine. These include baked foods, chocolates, processed foods, spicy foods, onions, dairy products and peanuts. These kinds of foods are known to suddenly increase Kapha dosha or Pitta Dosha and as a result, trigger an attack.
Symptoms of Migraine-
It is usually characterised by a stinging, throbbing pain on one side of the head and is followed by nausea and vomiting. Some people may get visual aberrations called an aura- such as blind spots, blurred visions, distorted lines etc.
Ayurvedic medications that can help migraine are:
Indian licorice – Glycyrrhiza glabra
Sariva – Hemidesmus indicus
Hareetaki – Chebulic myrobalan-Terminalia chebula
Amalaki – amala – Emblica Officinalis
Mallika – Jasminum officinale
Hareetaki – Chebulic myrobalan-Terminalia chebula
Bala – Sida cordifolia
Kumari – Aloe vera
Sariva – Hemidesmus indicus
Simple home remedies useful in migraine:
Tender leaves of jasmine or tender leaves of pomegranate are taken along with a pinch of salt and crushed well to obtain fresh juice. Early in the morning, preferably in empty stomach, 2-3 drops of this fresh juice is instilled to both the nostrils. Procedure is repeated once again evening hours (6-7 pm). This reduces the severity of headache in migraine.
One fist full of Doorva grass (Cynodon dactylon) is taken and its fresh juice is obtained. To this, 2 pinches of licorice powder is added and mixed well. This is consumed during the noon hours. Procedure is repeated for 20-30 days. This helps to reduce the severity of illness significantly.
Take coriander seed powder – 1 teaspoon. add it to one cup of water, leave it as it is at night, next day morning, drink it on empty stomach.
View All Feed
Near By Clinics

4.5
(

89

ratings)
Mukundapur, Kolkata,
Kolkata
View Clinic