About
By combining excellent care with a state-of-the-art facility we strive to provide you with quality health care. We thank you for your interest in our services and the trust you have place...
...more
By combining excellent care with a state-of-the-art facility we strive to provide you with quality health care. We thank you for your interest in our services and the trust you have placed in us.
More about Sunita Indore Pain Clinic
Sunita Indore Pain Clinic is known for housing experienced Pain Management Specialists. Dr. Sunita Jain, a well-reputed Pain Management Specialist, practices in Indore. Visit this medical health centre for Pain Management Specialists recommended by 73 patients.
Location

Get Directions
Doctor in Sunita Indore Pain Clinic
Pain Management Specialist
Services
Submit Feedback
Submit a review for Sunita Indore Pain Clinic
Your feedback matters!
Write a Review
Feed
Nothing posted by this doctor yet. Here are some posts by similar doctors.
MBBS Bachelor of Medicine and Bachelor of Surgery, MD - Anaesthesia, PDCC - Pain Management, Fellow of Interventional Pain Practice
Pain Management Specialist, Delhi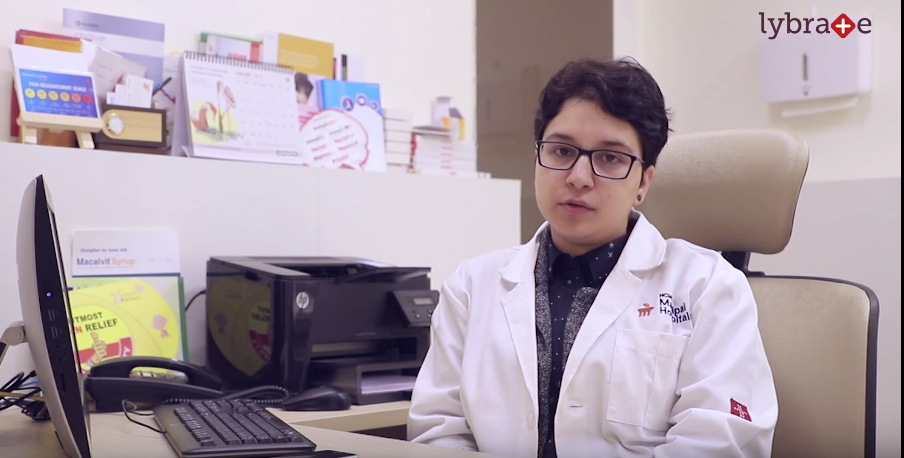 Persistence of pain even after full healing of an affected area after injury or ailment is known as chronic pain. Chronic pain can also occur due to an undiagnosed underlying condition within the body. Any form of pain which lasts for more than 6 months can be categorized as chronic pain. Chronic pain might be continuous or episodic, excruciating or mild, totally incapacitating or merely inconvenient.
1
person found this helpful
Lower back pain is a very common issue and can take place due to numerous reasons. However, one of its main causes is a ligament strain or back muscle strain. Microscopic tear or excessive stretching of ligaments can take place due to lifting very heavy objects, doing enormously strenuous task or due to a sudden twisted movement.
These conditions are most likely to be experienced by individuals ranging between the ages of 30 and 60. Other causes of lower back pain include back injury, arthritis of back bone joints, infections in the lower back area, and in very rare cases, tumours.
In case of acute back pain, these are a few important things that should be definitely kept in mind.
It is absolutely essential to take rest for a couple of days and avoid any sort of stressful activity. Although back pain is self-limiting, if you take proper care, it can be cured in a few days. However, if proper rest is not taken, the situation may become worse.
Using the black belt, also known as lumbo sacral corset, is a good idea. This can actually be of enormous help to individuals who have been suffering from lower back pain for a long period of time.
As already mentioned, one of the main causes of these kinds of mishaps are sudden jerky movements, twisted movements, heavy weight lifting etc. So, it is necessary to avoid such circumstances, or else, a more acute back pain situation may arise due to slipping of one of the discs from the spinal cord.
As much as you like long drives and bike rides, these are a strict no. Any prolonged sitting or standing activity needs to be avoided. It is important that the tear caused in the muscles due to what-so-ever reason heals properly and prolonged stay in a tensed muscle position would definitely not help the cause.
Although these back pains can be handled at home by following the discussed steps, using simple analgesics or muscle relaxants prescribed by the doctor can be a way to speed up the process of recovering the strained ligament.
Apart from these important steps, regular exercise to strengthen the core body muscles is a great way to avoid such ligament strains in the future. However, if you feel that even after following the precautionary measures, you problem doesn't subside, consult an experienced doctor for his advice.
Osteoarthritis is a common disorder that affects the joints in the body. It is characterized by wear and tear of the cartilage present in the bones which lead to pain and mobility issues. The disorder mostly affects the joints in the hips, spine, knees and the hands. This disorder can't be cured; the symptoms, however, can be managed.
Symptoms
The symptoms of osteoarthritis are progressive in nature and tend to worsen with time. You will experience pain in the affected joint, leading to limited mobility. Joint stiffness occurs when you wake up in the morning or when you have been inactive for a long period. You will also experience a grating-like sensation when the respective joint is being used.
Causes
This condition occurs when the protective cartilage around the bones tend to deteriorate. The function of the cartilage is to allow the joints to move without friction. In this disorder, the surface of the affected cartilage turns rough, ultimately resulting in complete damage. This leads to loss of the protective cushion of the bone, making the bone rub on other bones. There are certain factors that make you prone to osteoarthritis, some of them are:
Aging increases the risks of this disorder.

Women are more prone to this disorder as compared to men.

It might be hereditary as well.
Ayurvedic Treatment
Ayurveda is a holistic system of medicine that balances the different energies in the body to keep you healthy. Ayurveda believes in the fact that a disorder in the body occurs when there is an imbalance in the respective doshas – Vata, Pitta and Kapha. The idea is to get the doshas in order in order to get relief from the symptoms of this disorder. Osteoarthritis, or for that matter any disorder occurs due to the imbalance of the 'Vata dosha'. The Ayurvedic treatments for this condition is Pachkarma therapy.
Panchakarma is the elimination of doshas from the body. It is one of the peculiarities of Ayurveda. Since according to Ayurveda, disease is the result of imbalance of doshas, when the increase of dosha is in a large quantity the best way to get cured faster is expelling the doshas out. These procedures (Karmas) are five (Pancha) and hence they are described as Panchakarma i.e. five procedures. These are to be performed not only by the patient for getting them cured but even by healthy persons for maintaining the health.
Vamana: This is the elimination of doshas by the process of emesis. This is particularly useful for diseases arising from kapha and also from pitta. Diseases like chr. bronchitis, asthma, skin diseases, allergies, herpes, diabetes, sinusitis, osteoarthritis, hyperacidity are best dealt with this procedure. The best season for doing this procedure is ' Spring' or even 'Autumn'.
Virechana: In this procedure, loose motions are produced to eliminate the doshas. This is very useful in diseases caused by pitta dosha e.g. Hyperacidity, herpes, gulma (Type of tumor) jaundice, osteoarthritis, anemia, skin diseases etc. The best season for this procedure is 'autumn'.
Basti: The procedure is important for the Vata dosha mainly, but can be used for Kapha and pitta and for all sorts of diseases also. In this procedure enema with herbal decoction, oil, honey and salt is given. Since it has a direct action over the large intestine, which is the main site of Vata dosha, it acts instantaneously. The procedure is especially useful for all kinds of diseases caused by Vata Dosha e.g. back ache, arthritis, osteoarthritis, dystrophies, multiple scherosis, muscle waisting etc. The best season for this procedure is the rainy season.
Are you experiencing a swollen and painful joint and are looking for an effective way to treat it? You can choose homeopathic treatment, which is considered to be ideal for joint pain and inflammation, as it does not have any side effects. When a joint swells up, gets inflamed, or damaged due to an injury, joint pain is experienced. Aging and several medical conditions such as gout, osteoarthritis, rheumatoid arthritis, general injuries, and sprains are common causes of joint inflammation and pain. A wide range of homeopathic medicines is used for the management of joint pain and inflammation.
Here is a list of the top homeopathic medicines used for this condition along with the symptoms when they are prescribed for use:
Rhus Tox- This homeopathic medicine is very effective in treating joint pain. Both acute and chronic joint pains are cured by this medicine. It is used when a patient experiences marked stiffness in the joints along with intense pain. The medicine treats all kinds of joint pains, starting from rheumatic reasons to injuries caused due to overexertion. Usually, the joint pain gets better with movement and worsens if you are immobile.

Sanguinaria Can and Ferrum Met- Sanguinaria Can is used for treating joint pains which occur in the shoulder. It is most effective in the case of right-sided shoulder joint pains. The right-sided shoulder of the patient may feel stiff and the pain worsens with any kind of motion. The right shoulder joint pain increases during the night. On the other hand, Ferrum Met is used in the case of left-sided shoulder pain. The patient experiences stiffness and cracking in the left shoulder joint along with great pain. The pain increases if you raise your arm and with any kind of movement.

Bryonia and Ruta- These homeopathic medicines are used for the management of joint pain in the elbows. Bryonia is used when the elbow joint pain increases even without movement. It provides sustained relief. The pain is also accompanied by stiffness and swelling in the elbow joint. Ruta, is an effective homeopathic medicine which is used for elbow joint pain treatment, especially when the pain is located near the condyles. Stretching and raising your arms trigger the pain. This medicine is also used in case of inflamed and sore tendons near the elbow joint, which cause pain.
Other homeopathic medicines such as Actaea Spicata and Rhododendron are used in the case of treating joint pains in the wrist. You should consult a qualified homeopathic practitioner before taking medicines for joint pain.
The knee is the largest joint of the body and is made up of upper and lower bones that are separated by two discs known as menisci. While minor knee pain may be experienced by many people, it should be handled with medical intervention when it becomes a serious and debilitating problem.
Sudden injury or injury due to overuse as well as myriad conditions that affect the joints and muscles can bring about knee pain. Underlying conditions like osteoporosis or arthritis, which affect the bones and joints, can also cause knee pain. The symptoms include painful swelling and stiffness as well as severe discomfort.
Let us learn more about the causes of knee pain and the ways in which it can be managed:
Injury: Exercise and sports injuries are one of the most common causes that can be the start of acute knee pain, as well as chronic condition. These kinds of injuries can affect the ligaments and cartilage which leads to severe pain. The pain can even affect the way one functions in one's daily life. Knee ligament injuries can also cause this kind of pain. These ligaments are bands of tissues that connect the thigh bone with the lower leg bones. Sprains and tears in the ACL or PCL are common in sports injuries, and may even require surgery in many cases. Knee Cartilage Tears can also take place in the hard yet flexible cartilage of the knee which can affect the meniscus around the knee. This condition may also require surgery.
Arthritis: This condition can affect the knees specifically and is one of the most common types of arthritis. This is a chronic condition which gets progressively worse over time and may even require surgery. Stiffness and inflammation are common symptoms. Rheumatoid arthritis is also a degenerative auto-immune disease that can affect the knees and cause knee pain. Furthermore, post traumatic arthritis can also be experienced after an injury. Osteoarthritis is another common condition that leads to knee pain. It basically occurs due to wear and tear of the knees over a prolonged period and is usually experienced by patients over the age of 50.
Managing Knee Pain: While pain medication and anti-inflammatory drugs may be prescribed for most cases, along with the surgery in long run, it is also possible to manage knee pain with the help of better lifestyle choices like regular knee and muscle strengthening exercises as well as REST - rest, ice, compression and elevation. These methods can help in relieving inflammation and pain. But very severe cases will require medical intervention, so it is imperative to get in touch with your doctor if the condition does not improve.
1
person found this helpful
Erasmus Mundus Master in Adapted Physical Activity, MPT, BPTh/BPT
Get treated with Ultrasonic therapy which would directly heal the calcaneal spur (inflammation of the calcaneum bone) which causes the heel pain in majority of the cases. Along with ultrasonic therapy, shortwave diathermy also can be given. Simultaneously it is better to wear MCR chappals (micro cellular rubber) which will help to transfer the weight evenly in the feet so that the weight will be completely felt in the heel area. Simultaneously it is better to wear MCR chappals (micro cellular rubber) which will help to transfer the Plantar Fascitis weight evenly in the feet so that the weight will be completely felt in the heel area. You shall do contrast bath to relieve this pain. Contrast bath is nothing but keeping in one tub hot water (bearable heat) and in another tub cold water Ask your father to apply ice in the painful area which would definitely help to greater extent. If still the pain persists then it is better to keep TENS stimulation at one of the nearby physiotherapy clinics.
1
person found this helpful
It might be gas with sinusitis. But I need more details to arrive at some diagnosis. In the meanwhile do this for gas 1. Don't Overeat 2. Don't take tea empty stomach. Eat something like a banana (if you are not diabetic) or any seasonal fruit or soaked almonds and a glass of water first thing in the morning (within 10 mins of waking up). No only biscuits or rusk will not do. 3. Take your breakfast every day. Don't skip it. 4. Have light meals every 2 hours (in addition to your breakfast, lunch n dinner) e.g. Nariyal paani, chaach, a handful of dry fruits, a handful of peanuts, any fresh n seasonal fruit, a cup of curd/milk etc 5. Finish your dinner at least 2 hours before going to sleep. 6. Maintain active life style. This is most important n non negotiable part 7. Avoid fast foods, spicy n fried foods, Carbonated beverages 8. Take a lot of green vegetables n fruit. 9. Drink lot of water. 10. Curd is good for u. 11. Everyday preferably sleep on same time For sinusitis do this 1. Do saline gargles daily. 2. Whenever possible do steam inhalation also. 3. Cover your nose and mouth with hanky for at least 30 sec when you go in dusty areas also when you go in and out of AC. As our nose is the most sensitive part of our body, When there is temperature difference between two rooms or inside n outside, then if we not protect our nose, it gets affected. 4. Drink Hot Liquids --Hot liquids relieve nasal congestion, prevent dehydration, and soothe the uncomfortably inflamed membranes that line your nose and throat. 5. Sleep With an Extra Pillow Under Your Head-- Elevating your head will help relieve congested nasal passages. If the angle is too awkward, try placing the pillows between the mattress and the box springs to create a more gradual slope. 6. Treat That Stuffy Nose With Warm Salt Water-- Salt-water rinsing helps break nasal congestion, while also removing virus particles and bacteria from your nose. 7. Blow Your Nose Often (and the Right Way)-- It's important to blow your nose regularly when you have a cold rather than sniffling mucus back into your head. But when you blow hard, pressure can carry germ-carrying phlegm back into your ear passages, causing earache. The best way to blow your nose: Press a finger over one nostril while you blow gently to clear the other. Homeopathic treatment has very encouraging results and gives relief in long term please ask for consultation with detailed information so that I can help you better.
View All Feed
Near By Clinics

4.5
(

143

ratings)
Pardesipura, Indore,
Indore
View Clinic