About
Our mission is to blend state-of-the-art medical technology & research with a dedication to patient welfare & healing to provide you with the best possible health care.
...more
Our mission is to blend state-of-the-art medical technology & research with a dedication to patient welfare & healing to provide you with the best possible health care.
More about Secunderabad Women's Hospital
Secunderabad Women's Hospital is known for housing experienced Gynaecologists. Dr. Sarah Oosman, a well-reputed Gynaecologist, practices in Hyderabad. Visit this medical health centre for Gynaecologists recommended by 96 patients.
Timings
Location
1-8-32/62 & 62/1, Minister Road, Secunderabad, Landmark: Near KIMS.
Secunderabad
Hyderabad,
Telangana
-
500003

Get Directions
Doctor in Secunderabad Women's Hospital

MBBS, DRCOG, Diploma of the Faculty of Family Planning (DFFP), Diploma in Reproductive Medicine (Germany)
Gynaecologist
Services
Submit Feedback
Submit a review for Secunderabad Women's Hospital
Your feedback matters!
Write a Review
Feed
Nothing posted by this doctor yet. Here are some posts by similar doctors.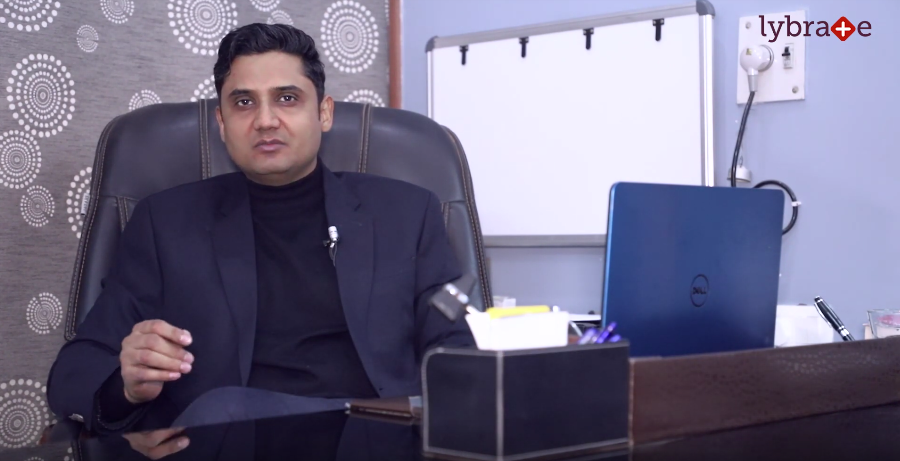 A stroke, also called cerebrovascular accident (CVA), cerebrovascular insult(CVI), or brain attack, occurs when a part of the brain is deprived of blood flow. When the brain cells are deprived of oxygen they begin to die. When brain cells die, the functions controlled by that part of the brain also stops, which results in different types of disabilities among stroke survivors.
1
person found this helpful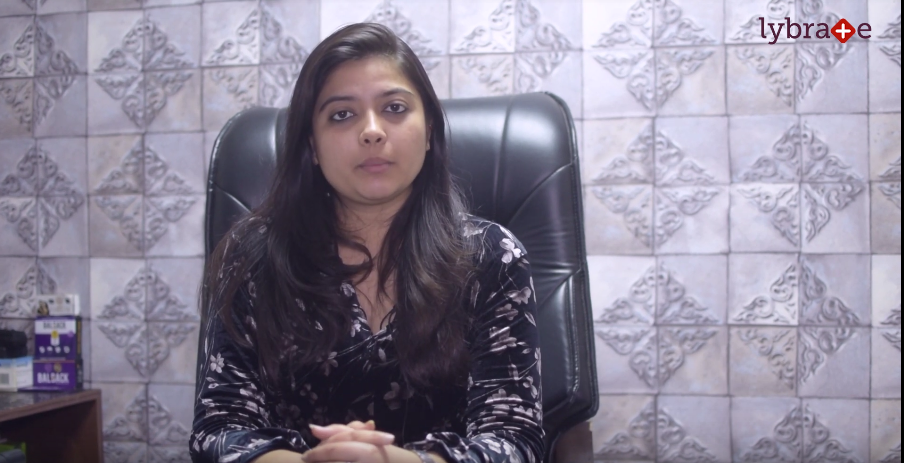 Are you experiencing problems with your periods because of hormonal imbalance? This condition, known as PCOD and PCOS, or polycystic ovary syndrome, may make it difficult for you to get pregnant, and unwanted changes in your appearance are also indicated. In most cases, women with PCOD develop small cysts in their ovaries.
2
people found this helpful
Miscarriage is termed as the loss of the fetus in or before 20th week of pregnancy. Medically, miscarriage is known as spontaneous abortion though the word spontaneous is more of a keyword as it is not an abortion.
Symptoms of Miscarriage
Miscarriage happens due to weakness, back pain, fever, abdominal pain along with severe cramps and bleeding which starts from slow to heavy.
Cause of Miscarriage
Common cause of miscarriage is when the fetus is known to have fatal genetic problems and these are not related with the mother. The other causes are:
- Infection, medical problems like thyroid and diabetes, immune system rejection, hormonal imbalance, abnormalities of the uterus, and physical problems of the mother.
If a woman is over 35 years of age, has thyroid and diabetes and has had an earlier miscarriage then that woman is at a high risk of getting a miscarriage.

Sometimes a miscarriage might take place due to the cervical insufficiency. This is due to the weak cervix, also known as the incomponent cervix, which is unable to hold the pregnancy. A miscarriage in this condition usually occurs in the second trimester. Though there are a very few symptoms in this but there might be a feeling of sudden pressure that the water is going to break and tissues from the placenta and fetus are released without any pain. This can however be treated by a stitch in the cervix at 12 weeks.
This stitch helps to hold the cervix until the full term is completed. If it is first pregnancy and cervical insufficiency is diagnosed then also a stitch can be applied thus resulting in full term and avoiding miscarriage.
Diagnosis of Miscarriage:
- The doctor does a pelvic test, an ultrasound and blood tests to confirm a miscarriage
- Blood tests are done to analyze the pregnancy hormone hCG. This is monitored regularly if miscarriage is suspected
- Genetic tests, blood tests and medication are important in women who have a history of prior miscarriages
- Pelvic ultrasound and hysterosalpingogram are tests which are done when there are repeated miscarriages
- Test like hysteroscopy is also done. In this the doctor observes the inside of the uterus with a device which is thin and like a telescope. This is inserted in the vagina and cervix.
- If the cervix is dilated, then the woman might be diagnosed with an incompetent cervix and this can be corrected by cerclage - a procedure done to close the cervix.
- If the blood type of the pregnant woman is Rh negative, she is prescribed a blood product called Rh immune globulin (Rhogam). This prevents from forming antibodies which could turn to be harmful for the baby.
During the natural course of events, a women's body starts its reproductive phase with menarche and at about 50 years of age, attains menopause. This is when the reproductive function ceases and the ovaries stop producing the hormone estrogen and progesterone. In some cases, for various reasons including medical, the ovaries stop functioning earlier, and this is medically termed early or premature menopause. Menopause that occurs before 40 years of age is termed premature menopause; it is due to primary ovarian insufficiency and occurs in 1% of the women. If it occurs between 45 to 50 years, it is termed early menopause.
Causes: Normal ageing, family history, genetic disorders, autoimmune disorders, toxins, and surgery are some reasons that could lead to premature menopause.
Effects: Estrogen and progesterone have a lot of beneficial effects on a women's body. Reduction in their levels leads to some of the below changes:
- Emotional changes like mood swings, irritability, and in some cases depression, especially in premature menopause.
- Irregular cycles before complete cessation of the menstrual cycles.
- General mucosal dryness leading to vaginal dryness, dry skin, dry eyes.
- There also would be urinary incontinence and reduced sex drive due to reduced hormone levels.
- For women who still would want to have children, infertility would be a big cause for concern. This could lead to other emotional issues, worsening the depression.
- Osteoporosis - Bones lose their density and get weak and are more prone to fracture.
- Cardiovascular health - Post menopause, women are more prone to heart attacks and stroke. Though not fully proven, this is believed to be true as the good role that estrogen plays on blood vessels is negated with menopause.
- Accelerated ageing - Menopause leads to accelerated damage of genetic structures, thereby leading to faster ageing. This also leaves a feeling in the women of being less attractive and less desirable.
There is also a good news, that after menopause women are at lesser risk of cancer - especially breast and ovarian.
It is not easy for women to handle premature menopause. The body undergoes some changes much earlier than expected, and it requires a lot of support and caring and comforting to come to terms with it - especially if associated with infertility or chemotherapy for cancer. Emotional issues of not being able to have children and feeling less attractive require frank talks to boost the person's confidence and increase self-worthiness.
It is easier said than done, but one of the key ways to handle premature menopause is an open discussion.
1
person found this helpful
What is Chronic Kidney Disease?
Chronic Kidney Disease (also known as Chronic Renal Failure) is the progressive loss of kidney function occurring over a span of several months to several years and is characterised by the replacement of kidney architecture with interstitial fibrosis.
Chronic kidney disease is classified into five stages on the basis or proteinuria (presence of protein in large amounts in the urine) or Glomerular Filtration Rate (GFR) - 1 being the mildest with no distinct symptoms and 5 being end stage renal failure.
Causes and Risk Factors of Chronic Kidney Disease-
The various reasons (called risk factors) that can increase chances of Chronic Kidney Diseases are:
Family history heritable renal disease

Older age, smoking

Autoimmune disease

Past episodes of acute renal disease
The direct causes of Chronic Kidney Diseases are-
Diabetic nephropathy (leading cause)

Hypertensive nephropathy

Glomerulonephritis (swelling of the glomerulus in the kidneys)

Reno-vascular disease (ischemic nephropathy)

HIV-associated nephropathy

Transplant allograft failure

Exposure to drugs and toxins
Diet that you must maintain in Chronic Kidney Disease-
It is essential to make dietary as well as lifestyle amends once you are diagnosed with CKD. The main purpose of this diet is to maintain the levels of carbohydrates, fluids and minerals. This is done to prevent the buildup of waste products in the body as the kidneys are unable to fulfil its function properly.
It is recommended to refer a dietician who can make you a diet chart that helps you adhere to your diet.
Here is a list of food items that you may avoid or may consume if you are suffering from Chronic Kidney Disease:
Carbohydrates : Carbohydrates are a good source of energy. If the intake of protein has been restricted, then it is recommended to replace that with carbohydrates as a source of energy. Fruits, vegetables, grains and bread can be consumed as they are rich source of fibres, minerals and various types of vitamins. You can indulge in some hard candies or sweets as well.

Fats: Fats can provide a good amount of calories as well. Ensure that you only stick to healthy fats such as the monounsaturated and polyunsaturated fats that are good for your cardiac health.

Reduce your phosphorus intake: A diet with no more than 800 mg of phosphorus can help reduce the risk of too much phosphorus building up in your blood. Limit intake of foods with high levels of phosphate or phosphate additives such as organ meats, whole grain breads, processed foods, cola beverages, cheese, dried beans, liver, peanut butter, dairy products and chocolate. Many beverages and processed foods have these additives. Other high-phosphorus foods to limit include:

Cheese
Chocolate
Ice cream
Legumes
Nuts
Seeds
Yogurt

Monitor your potassium levels: Usually, potassium is not restricted in stage 3 CKD unless lab tests show potassium is too high. Your doctor may make medication changes or prescribe a low-potassium diet. Reduce an elevated potassium level by limiting some high-potassium foods and potassium chloride (found in salt substitute and many low-sodium processed foods), such as avocado, bananas, cantaloupe, honeydew, legumes, milk, nuts, potatoes, seeds, tomato products and yogurt. Some high-potassium foods to limit or avoid include:??

Avocado
Bananas
Cantaloupe and honeydew melon
Dried fruit
Legumes
Milk
Nuts and seeds
Oranges and orange juice
Potatoes
Pumpkin and winter squash
Tomato products (juices, sauces, paste)
Yogurt

Proteins: Usually, before undergoing dialysis, it is recommended to adhere to a low-protein intake diet. However when you are undergoing dialysis, it is necessary to consume a certain amount of protein. This detailed information can be obtained from your dietician.

Fluids: In the early stages of CKD, your fluid intake is not monitored. But as the disease progresses, you need to check your intake of fluids as too much fluids may accumulate in your body and create pressure on your kidneys.

Sodium Or Salt Intake: Keeping a check on your salt intake reduces the risks of high blood pressure. Also, having food low on salt can reduce your thirst and prevent fluid retention in your body.
Is depression eating you up from within? Are you facing severe emotional meltdown? Emotional disturbances can ruin your life, and this is why you have to look for the best preventive ways. You can have a consultation with any counsellor so that you can share your problems. Your counsellor will definitely help you to get some potential way-out.
Best ways for preventing emotional meltdown:
- Detecting the signs: The actual signs of emotional meltdown need to be detected and then only you can get rid of the same. Both your facial expressions and behavioural changes are to be observed carefully as these will help you to detect the signs. If you are remaining silent for most of the times, then there is something going on in your mind for sure.
- Early intervention: you should rely on your intuition or sixth sense so that you can sense the troubles you are going to face. You should have a good observation power so that you can sense things easily. Remain quiet and calm so that you can take the right decisions.
- Living well: you need to choose a completely healthy way of living, otherwise you will never get freedom from emotional troubles. Do not think much about past incidents, rather you should look forward so that you can go ahead. You should develop only positive mentality in order to discharge your duties in a perfect manner. Remain happy and keep everybody happy, and then only you will be able to get the actual essence of life. Healthy eating and good habits are also needed so that your life can become more lively and refreshing.
- Have proper communication: If you think that your friends or family members are pretty reliable, then you can openly communicate with them. This would help you to get mental relief and relaxation. If you open up your emotions and share them with anybody, then you will feel relaxed and your mind will be calm at all times.
- Have counselling: It is not always possible to share all your secrets with your loved ones, and this is the reason you have to look for the most reliable option. You can go for thorough counselling, and this can help you to get rid of depressing thoughts and other mental troubles. In this case, you have to look for the best counsellor in your locality so that you can disclose all your hidden secrets.
1
person found this helpful
MBBS, MS - General Surgery, Fellowship in Minimal Access Surgery, FBMS
There are many kinds of conditions and symptoms that require different kinds of surgery for treatment as well as diagnostic management. One such procedure is called a laparoscopy or the laparoscopic surgery. This is a surgical diagnostic management procedure that is known to be a low risk process with minimal invasion and suitable for various types of ailments. Read on to know everything about laparoscopic surgeries.
Definition: A laparoscopic surgery is one where small incisions are made and an instrument called a laparoscope is used in order to take a look at the organs in the abdominal region. This tool is a long tube shaped one that comes with its own high intensity light and a high resolution camera that can easily move along the walls of the organs while the camera sends back imagery that will be displayed on a video screen in front of the doctor. This avoids the need for an open surgery and helps the doctors in getting samplesfor a biopsy on an outpatient basis.
Need for Laparoscopy: This procedure is performed when the patient complains of persistent pain that is also sharp and shooting, in the abdomen region and surrounding areas like the pelvic cavity. This non-invasive method helps in diagnosis where other imaging methods like an ultrasound and CT or MRI scans would have failed to give a conclusive reason for the pain and suffering of the patient. When these tests do not supply enough reason for proper diagnosis, then the doctors usually resort to this kind of procedure.
The Organs it can be used for: The laparoscopic surgery can be used for many organs including the appendix as well as the gall bladder, the pelvic region and the reproductive organs, the small and large intestines, the spleen, the stomach, the liver and the pancreas.
What all can it Detect: The laparoscopic surgery can help in detecting a number of issues including any abnormal growth or mass that may be a tumour. It can also point at the presence of any disease in the liver, as well as the proper functioning of certain treatments. Also, it can show the amount of fluid that may or may not be present in the abdominal cavity and the extent of cancer's progression in the body.
Risks: There are a few side effects or risks of this method including fever, chills, swelling, bleeding or redness of the site where the incision was made for the surgery, and shortness of breath. All these symptoms must be reported to the doctor immediately as they may point at the presence of an infection. Also, there is a risk of organ damage in this procedure.
A craniofacial surgery is required when there are deformities or abnormalities present in the head or face area of the patient. Depending on the type of deformity, a craniofacial surgery is done to repair or reconstruct it.
The areas that come under a craniofacial surgeon's domain are the cranium (skull), the brain, the face, skin on the face, facial bones, and the nerves. For this reason, in order to conduct craniofacial surgery, a neurosurgeon and a cosmetic surgeon may often work together.
The time taken for completing a craniofacial surgery may vary between four hours and twelve hours.
Why do you need a craniofacial surgery?
There may be multiple reasons why a patient would require craniofacial surgery. These are:
1. Tumors in the head or face region are one of the most common causes behind this type of surgery. The surgeries conducted to remove these tumors may sometimes lead to the formation of deformities in the region. A craniofacial surgery is conducted in order to correct them.
2. This kind of surgery can also be used to correct abnormalities formed as a result of injuries or wounds on the face, the jaw or the head.
3. Some patients may also undergo a craniofacial surgery in order to correct defects that they were born with. Such defects include Apert Syndrome (a syndrome characterized by the premature fusion of certain bones in the skull), cleft palate or cleft lip and craniosynotosis (premature fusion of certain bones in the skull).
Risks related to Craniofacial Surgery:
Certain risks are associated with this type of surgery. These are:
1. A craniofacial surgery is conducted after putting the patient under general anesthesia. As a result of this, the patient may suffer from breathing problems, blood clots, infections and blood loss. He or she may also react to the medicine in an unwanted way.
2. As a result of the surgery, the patient may also lose their bone grafts partly or wholly. He or she may go through cranial nerve dysfunction or damage in the brain. The formation of permanent scars is another possible risk of a craniofacial surgery. Some patients, especially children who are of growing age, may need a follow up surgery later on.
3. Certain patients can face more risks as compared to other patients. These include patients who are malnourished, or suffer from other illnesses like lupus. Those that have suffered nerve damage in the past are likelier to develop complications. Smoking is also another risk factor.

MBBS Bachelor of Medicine and Bachelor of Surgery, MS Surgical
You probably think many more things can go wrong during surgery as compared to after surgery. However, you are wrong. The chances of infection after surgery are very high and it used to be the highest cause of unsuccessful surgery in the past before it was known just how deadly infection is. A doctor, however, cannot monitor everything afterwards. Therefore, it is crucial you know and take care after the surgery.
Here are some ways in which you can do so:
1. Keep it dry
It is crucial that you keep the incision dry for whatever period of time the doctor tells you to keep it dry as otherwise the chances of infection increase dramatically. Some of the things you should do to keep it dry is to not take a bath, scrub the incisions or put lotions on it.

2. Check for signs of infection
This may be the easiest thing to do as there are many symptoms of an infection. These include a change in the color, size, or odor of the incision, fever, redness, hardening or heating of the surrounding area or in extreme cases more bleeding and pain than usual.

3. Changing a dressing
This is a major cause of infections among surgery patients and the only way to prevent it is to follow the doctor's instructions to a tee. Once again, trust your doctor and visit him regularly for changing the dressing. Do not put alcohol, iodine or hydrogen peroxide either.
View All Feed
Near By Clinics