About
By combining excellent care with a state-of-the-art facility we strive to provide you with quality health care. We thank you for your interest in our services and the trust you have place...
...more
By combining excellent care with a state-of-the-art facility we strive to provide you with quality health care. We thank you for your interest in our services and the trust you have placed in us.
More about BSR ENT And Eye Hospital
BSR ENT And Eye Hospital is known for housing experienced Ophthalmologists. Dr. B.Pranathi, a well-reputed Ophthalmologist, practices in Hyderabad. Visit this medical health centre for Ophthalmologists recommended by 92 patients.
Timings
Location
Plot Number 111, Karan Centre, S. D. Road Landmark : Near Grand Solitaire Annex Hotel & Near Minerva Complex
Secunderabad
Hyderabad,
Telangana
-
500003

Get Directions
Doctors in BSR ENT And Eye Hospital
MBBS, MS - Ophthalmology
Ophthalmologist
MBBS, MS - ENT
ENT Specialist

MBBS, MS - ENT
ENT Specialist
Services
Submit Feedback
Submit a review for BSR ENT And Eye Hospital
Your feedback matters!
Write a Review
Feed
Nothing posted by this doctor yet. Here are some posts by similar doctors.

MBBS Bachelor of Medicine and Bachelor of Surgery, MS - ENT
ENT Specialist, Trivandrum
Nasoclear nasal wash is pretty useful for nasal congestion. It's also helps in washing out nasal discharge. It's may feel painful if you hit on the septum that divides your nose into 2, Or if you forcefully spray on to the roof of nose. These kinds of nasal sprays are to be sprayed perpendicular to the nose by keeping the nosil inside the nose.
1
person found this helpful

MBBS Bachelor of Medicine and Bachelor of Surgery, MS - ENT
ENT Specialist, Trivandrum
It's better not to continue soliwax. It may make wax further bulky and you may get pain. Better consult an ent specialist. Soliwax helps to make the hard wax soft and it's gets removed by itself only it has sufficient space to come out.
1
person found this helpful
Common ause is injury. Usually it returns to normal in 2/3 days. Apply cold compress. Get your self checked by eye specialist to rule out major cause.
1
person found this helpful
M.D. Consultant Pathologist, CCEBDM Diabetes, PGDS Sexology USA, CCMTD Thyroid, ACDMC Heart Disease, CCMH Hypertension, ECG
Sexologist, Sri Ganganagar
Yes do masturbation weekly to avoid night fall. Anxiety nerosis due to masturbation may cause tachycardia. Be relax.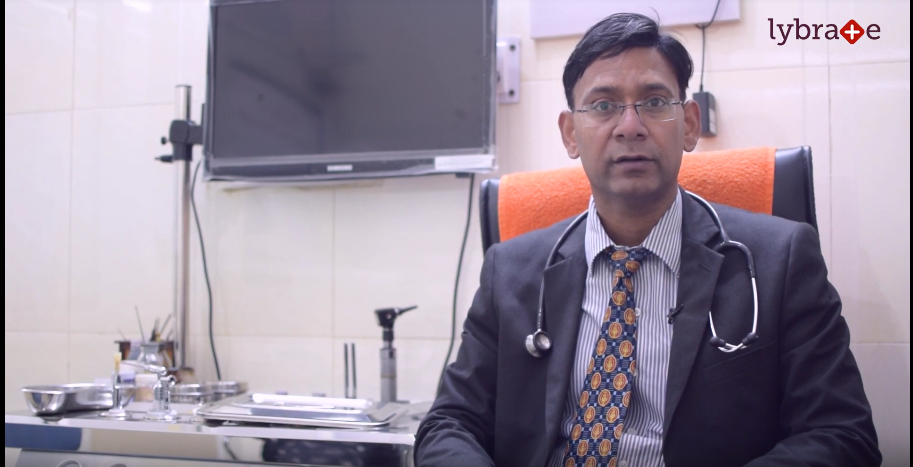 The term sinus is usually used in reference to the cavities near the nose. If these cavities become inflamed or swollen, the condition is known as sinusitis. If this condition lasts for more than 12 weeks, it is categorized as chronic sinusitis. This leads to a buildup of mucus that can make breathing difficult. Home remedies may help relieve some of the symptoms associated with this condition but in most cases, medication is required.
1653
people found this helpful
Fellowship of the Royal College of Surgeons (FRCS), Diploma in Otorhinolaryngology (DLO), DNB (Otorhinolaryngology) , MS - ENT , MBBS
Allergic rhinitis is characterized by symptoms of a runny nose, congestion, itchy eyes and sneezing. This disorder is usually caused by allergens such as pollen and dust. Commonly known as hay fever, allergic rhinitis may exhibit the following symptoms:
The symptoms of allergic rhinitis are:
1. You may experience a runny nose and congestion in the nose
2. You may have allergic conjunctivitis where your eyes turn itchy and watery
3. Persistent coughing
4. Symptoms of sneezing
5. Swelling may develop underneath the eyes
6. You may have an itchy nose
7. Constant signs of fatigue
Allergic rhinitis or hay fever causes the immune system to recognize certain airborne substances as harmful. The immune system in the body starts to form antibodies to combat these irritants. The antibodies cause the body to release "histamine", a chemical that triggers the symptoms of allergic rhinitis.
The various triggers that may cause allergic rhinitis are:
1. Dust mites
2. Tree pollen
3. Grass pollen
4. Spoors from outdoor and indoor fungi
5. Ragweed pollen
The treatment for this disorder is to avoid exposure to the triggers. Mild symptoms of this disorder may be treated with over-the-counter medications whereas severe symptoms may require prescription medications.
The various medications for allergic rhinitis are:
Antihistamines: Antihistamines may be administered as pills or nasal sprays; these medications can help with itching and sneezing. Antihistamines help in limiting the effects of histamine in the body.
Nasal corticosteroids: These prescription medications can help treat itching and inflammation in the nose. They are usually the first medications that are administered.
Decongestants: Decongestants are over-the-counter medications that can be used to treat congestion in the nose. You should be careful not to overuse these medicines as they can increase blood pressure.
Allergy shots: If medications do not relieve symptoms of allergic rhinitis, the doctor may prescribe allergy shots to treat the disorder. The injections contain allergens in small amounts which are injected over a period of time; this causes the body to get used to these allergens, resulting in a reduction of the symptoms.
MBBS Bachelor of Medicine and Bachelor of Surgery, MS- (Oto- Rhino-Laryn)
ENT Specialist, Faridabad
A blocked nose is not only annoying but extremely discomforting. Several reasons can be held responsible for it and common cold is certainly not the only one. Some other reasons include:
Therefore, the remedial measures for blocked nose vary, depending on the cause that led to it. Some of the ways by which you can redress this problem are:
1. Use a humidifier
Sinusitis is often held responsible for a clogged nose, a condition that is almost always accompanied by severe pain. In such a situation, placing a humidifier in a room proves to be extremely beneficial. This machine treats blocked nose by converting the water to moisture. This fills up the room and significantly increases the humidity of the room. Therefore when you breathe, the humid air soothes the inflamed blood vessels in the nose and helps you to breathe properly.
2. Take a hot shower
When you find it difficult to breathe, a quick hot shower can go a long way in curing the discomfort. The logic that operates is the steam generated from the hot shower thins the mucus and also considerably reduces the inflammation in the nose, allowing you to breathe normally.
3. Drink lots of water
Though the suggestion may seem incredible, drinking water actually helps in un-blocking that blocked nose. When you drink a lot of water, the mucus in the nostrils is thinned, at the same time it pushes back the accumulated fluids, thereby curbing the condition of blocked nose.
4. Using a saline spray
This is one of the most ancient and trusted ways of treating blocked nose. By administering a saline or a nasal spray, the moisture in your nostrils increases and radically diminishes the inflammation.
5. Use warm compresses
Using a warm compress has been the most reliable form of medication in times of high temperature and also at times of blocked nose. The compress that was dipped in hot water, when placed on the nose and forehead helps to unblock the nasal passages. The soothing effect of the warm compresses reduces the inflammation and facilitates the process of breathing.
Ever noticed spots or strands that 'float' into your line of vision. These are known as floaters. In most cases, they do not affect your vision, but can cause a lot of discomfort. Thus, in most cases they do not require treatment unless they affect your vision significantly. Floaters are more likely to stand out when looking at bright objects or something like a clear blue sky. Moving your eyes can shift the fluid in your eyes and move these floaters out of your line of sight.
Dust particles entering and irritating the eye should not be confused with floaters. Floaters can be described as flecks of a protein called collagen. These flecks can be seen when they are loosened from the back of the eye known as the vitreous. This can happen at any age but is more likely to affect people between the ages of 50 and 75. Being near sighted or suffering from cataract also increases your risk of seeing floaters. In rare cases, it can also be triggered by a disease in the eye, an injury to the eye, tumors or crystal deposits in the back of the eye.
Noticing the odd floater is not something to worry about. However, if you notice a sudden increase in the number and frequency of floaters in your eye, see flashes of light, have pain in the eyes or experience a loss of side vision, consult a doctor immediately. This could also be a sign of a more serious condition like a detached retina that requires immediate medical attention. Excessive floaters can be removed through a surgery known as a vitrectomy or laser vitreolysis. A vitrectomy involves the removal of vitreous gel from the middle of the eye and replacing it with silicone oil or a gas bubble. The surgery last 2 or 3 hours, but you may require an overnight stay in the hospital.
Floaters can be associated with retinal detachment so dilated retinal examination is neccessary.
1
person found this helpful

MBBS, MS - Ophthalmology, Fellow in Cornea and Refractive surgery
Ophthalmologist, Ahmedabad
Dry eyes are a common phenomenon that develops when the tears do not provide sufficient moisture to your eyes. This may also be the result of inadequate production of tears by the tear ducts. This condition cannot be cured permanently; however, treatments usually help.
Signs and symptoms of dry eyes:
1. A scratchy, burning and a stinging sensation in the eyes
2. Mucous surrounding the eyes
3. Sensitivity to light
4. Redness of the eyes
5. A feeling that something is stuck in the eyes
6. Problems in wearing contact lenses
7. Vision problems, especially while driving at night
8. Watery eyes caused due to the irritation that stems from dry eyes
9. Blurred vision

What are the causes?
1. Tears are a mix of fatty oils, water and mucus. This combination safeguards your eyes from any sort of infection in addition to keeping your ocular surface (the cornea surface) clear and smooth. Your eyes dry up if the tear ducts do not produce enough tears; medically, this condition is termed 'keratoconjunctivitis sicca'. It can occur due to:
2. Increased drying up or evaporation of the tears caused due to exposure to various kinds of smoke, dry air or wind, less of blinking while focusing on any particular activity or an object and eye lid problems such as in-turning of the eyelids (entropion) and out-turning of the eyelids (ectropion) can contribute to this irritating condition.
3. Imbalance in any of the layers constituting a tear film (made of oil, mucus and water) might lead to this condition.
1
person found this helpful
View All Feed
Near By Clinics