Personal Statement
To provide my patients with the highest quality healthcare, I'm dedicated to the newest advancements and keep up-to-date with the latest health care technologies.
...more
To provide my patients with the highest quality healthcare, I'm dedicated to the newest advancements and keep up-to-date with the latest health care technologies.
More about Dr. N.Eshwar Chandra
Dr. N.Eshwar Chandra is a renowned Radiologist in L B Nagar, Hyderabad. You can consult Dr. N.Eshwar Chandra at Kamineni Hospital - LB Nagar in L B Nagar, Hyderabad. Save your time and book an appointment online with Dr. N.Eshwar Chandra on Lybrate.com.

Lybrate.com has top trusted Radiologists from across India. You will find Radiologists with more than 33 years of experience on Lybrate.com. You can find Radiologists online in Hyderabad and from across India. View the profile of medical specialists and their reviews from other patients to make an informed decision.
Info
Location
Services
Submit Feedback
Submit a review for Dr. N.Eshwar Chandra
Your feedback matters!
Write a Review
Feed
Nothing posted by this doctor yet. Here are some posts by similar doctors.
Shared 9 months ago • Featured Tip

FRCS - Neurosurgery(UK), M.Ch - Neuro Surgery, MS - General Surgery, MBBS
Brain surgery involves several medical procedures, which incorporate fixing issues with the brain, including changes in the tissues of the brain, cerebrospinal fluid and brain blood flow. Brain surgery is quite a complicated method of surgery and the type of surgery to be conducted depends on the underlying conditions.
Reasons for Brain Surgery:
Brain surgery is performed for the correction of physical brain abnormalities. These abnormalities could occur because of diseases, birth defects and injuries. A brain surgery is required when the following conditions arise in the brain:
Abnormal blood vessels
Aneurysm
Bleeding
Blood clots in the brain
When the protective tissue or dura is damaged
Due to nerve damage
Any kind of pressure after an injury
Abscesses
Skull fractures
A surgery may not be required for all the above mentioned conditions, but in case of many, a brain surgery is very important as the conditions may worsen health problems.

Types of brain surgeries:
Craniotomy: During this open brain surgery, an incision is made in the scalp, and a hole is created in the skull, near the area, which is being treated. After this process is complete, the hole or bone flap is secured in its place using plates or wires.
Biopsy: This form of brain surgery helps in the removal of a small amount of brain tissues or tumors. After removal, the tissues or tumors are examined under a microscope. The creation of a small incision and a hole in the skull is indicated as a part of this process.
Minimally invasive endonasal endoscopic surgery: This form of brain surgery enables the removal or lesions and tumors via the nose and sinuses. Private parts of the brain can be accessed without creating an incision. An endoscope is utilized in the process which is used to examine tumors all across the brain.
Minimally Invasive neuroendoscopy: This process is similar to the minimally invasive endonasal endoscopic surgery. This method also involves the use of an endoscope for removal of brain tumors. Small, dime sized holes may be made in the skull to access some brain parts.
Risks:
Brain surgeries may be associated with several risks. They may be:
Allergic reactions to anesthesia
Bleeding
Blood clot formations
Swelling of the brain
A state of coma
Impairment in speech, coordination and vision.
Problems in memory
Strokes and seizures
Infections in the brain
A brain surgery is a serious and very complex surgery. There are different kinds of brain surgeries, which are conducted depending on the condition and severity of the disease.
In case you have a concern or query you can always consult an expert & get answers to your questions!
1961
people found this helpful
Shared 9 months ago • Featured Tip

B.P.T, M.P.T
Physiotherapist, Hyderabad
The pain which a person experiences as a result of having a herniated disc can be quite debilitating, to tell you the truth. However, taking into due account the fact that all a person in such a situation would want would be to be up and running as soon as possible.

In order for this to happen, as would be expected, he or she would need to go through the options which are available for treatment of a herniated disc. There are various types of herniated disc treatments which are available though it can be said that conservative treatments are preferred as these treatments do not require surgery to be carried out on the person who is suffering from the issue.

The course of this sort of treatment lasts somewhere between one month to one and a half months. The aim of conservative treatment is to reduce or minimise the pain that is automatically associated with a herniated disc. There is a strategy to help a person improve by which he or she is provided with medicine for the purpose of pain relief while physiotherapy is made use of to make the underlying condition better.

Surgical treatment may be required, if the case is such that the person has lost a great degree of function and is in pain that seems to be pretty much unbearable. `If the person has a lumbar herniated disc, then the conservative treatment for this sort of case would require him or her to apply ice and heat from a warm source to provide relief to the area. If the pain is very bad yet the person is determined not to undergo surgery then the answer would be to consume some oral steroids or narcotic pain medications. One should surely keep in mind that this is only to carried out as per the prescription of a doctor who is trained and experienced to a sufficient degree.

If surgery is required for this sort of herniated disc, then it is likely to be a lumbar decompression surgery which aims to allow for the growth of the spine back to health as a result of removing the herniated disc. When it comes to cervical herniated disc treatment, conservative solutions include using drugs like ibuprofen and physical therapy; similar to solving lumbar herniated discs. However, surgical treatment for cervical herniated discs warrants anterior cervical decompression; where the disc is removed from the front of the neck. If you wish to discuss about any specific problem, you can consult a Physiotherapist.
5590
people found this helpful
Shared 1 year ago • Featured Tip

The symptoms caused due to herniated disc can be very severe and can also cause a bit of disability. The disc of the spine is like a cushion and separates the set of bones on the backside. The discs are shock absorbers of the spine and are mainly composed of 2 parts, a soft jelly centre called the nucleus and a tough outer covering called the annulus.
Effects of Herniated Disk
A herniated or cracked disc is a severe condition and it seems to happen most commonly in the lower back. It happens when a fraction of the soft centre gets pushed through the destabilized area due to degeneration, trauma or by putting pressure on the spinal cord.
Nerves are located precisely at the back of every disc and are responsible for controlling everything in our body. While a disc gets herniated, the external covering of the disc tears and creates a bulge. The soft jelly gets shifted from the centre of the disk to the region where the damage has occurred on the disc. Most commonly, the bulge occurs in areas where the nerve is located and it causes strain on the affected nerve. It has been observed that individuals do not feel any painful sensations even if their disc gets damaged.
When is Surgery Recommended for Herniated Disc?
Surgery for herniated disc is recommended only after options like steroid injections, pain relievers, exercise and non-steroid anti-inflammatory drugs do not work. If the pain persists even after these options, then it becomes important to go for surgery. There are certain risks involved in this surgery like infection, bleeding or nerve damage.
There are chances that the disc may get ruptured again if it is not removed. If you are a patient suffering from degenerative disc disease, then there are chances that problem occurs in other discs. It is very important that a patient maintains healthy weight to prevent any further complications.
The main factor that increases the risk of herniated disc is excess body weight, which causes a lot of stress on the lower back. A few people become heir to a tendency of developing this condition. Even individuals with physically demanding jobs are prone to this condition.
Activities like bending sideways, pushing, twisting, repetitive lifting can increase the risk of a herniated disk. At times, emergency surgery is also required to avoid paralysis in a patient. If you wish to discuss about any specific problem, you can consult an orthopedist.
3512
people found this helpful
Shared 6 months ago • Featured Tip

M.Ch - Oncology, MS - General Surgery, M.B.B.S., F.I.A.G.E.S.
Breast cancer is an abnormal growth of cells in the tissues of the breast. Mainly it occurs in females but less than 1% of all the breast cancer cases develop in males. The majority of breast cancers start in the milk ducts. A small number start in the milk sacs or lobules. It can spread to the lymph nodes and to the other parts of the body such as bones, liver, lungs and to the brain.
With more reliable early detection methods as well as the trend towards less invasive surgery, there is hope that even more women with breast cancer will be treated successfully and will go on to resume their normal lives.
Signs & Symptoms
It is painless, especially, during the early stage. Watch out for the following changes in the breast:
A persistent lump or thickening in the breast or in the axilla.
A change in the size or shape of the breast.
A change in the colour or appearance of the skin of the breast such as redness, puckering or dimpling.
Bloody discharge from the nipple.
A change in the nipple or areola such as scaliness, persistent rash or nipple retraction (nipple pulled into the breast).
Consult a doctor immediately if you notice any of these changes.
Risk Factors
Being a woman puts you at risk of getting breast cancer. There are certain factors that increase the risk of breast cancer. Some of them have been listed below:
The risk increases with age; most cases of breast cancer develop after the age of 50
Genetic alterations in certain genes such as BRCA1 and BRCA2
Family history of breast cancer
Being overweight
Early menarche (onset of menstruation before the age of 12)
Late menopause (after the age of 55)
Never had children
Late childbearing
No breast feeding
Excessive consumption of alcohol
Use of hormonal replacement therapy (HRT) for a long period of time
However, most women who have breast cancer have none of the above risk factors. Likewise, not having any of these risk factors does not mean that you will not get breast cancer.
Early Detection and Screening
More treatment options are available when breast cancer is diagnosed at an early stage and hence the chances of recovery is also higher. So regular breast screening is important for early detection even if there are no symptoms. Following are the ways of screening:
Breast Self-Examination (BSE): Perform BSE once a month about a week after your menses are over. If you no longer menstruate, choose a date each month which is easy to remember e.g. your date of birth or anniversary.
Clinical Breast Examination: Get a breast specialist to examine your breast once a year if you are 40 years and above.
Mammogram: Go for a screening mammogram once a year if you are 40 to 49 years old and once every two years if you are 50 years and above even if you do not have any symptom. It is not recommended for younger women (less than 40 years of age) as they have dense breasts, making it difficult for small changes to be detected on a mammogram. So ultrasonography of the breasts is advisable to them.
Types of Breast cancer
Non-Invasive Breast cancer: These are confined to the ducts within the breasts. They are known as Ductal carcinoma in-situ (DCIS).
Invasive Breast cancer: It occurs when cancer cells spread beyond the ducts or lobules. Cancer cells first spread to the surrounding breast tissue and subsequently to the lymph nodes in the armpit (Axillary lymph nodes). These cells can also travel to the other parts of the body such as bones, liver, lungs or brain and hence known as metastatic breast cancer.
Making A Diagnosis
If you notice any unusual changes in your breasts, you should see a doctor immediately. He will examine you clinically and may ask you to undergo some tests so that a definitive diagnosis can be made. Further, the staging work up is done to find out the stage of the disease and management accordingly.
Treatment options
Treatment of breast cancer may include various methods such as surgery with or without breast reconstruction, chemotherapy, radiation therapy, hormonal therapy and targeted therapy. Treatment options offered, depend upon the number of factors such as the stage of cancer and likelihood of cure, your general health and your preference. In case you have a concern or query you can always consult an expert & get answers to your questions!
1985
people found this helpful
Asked for male, 26 years old from Hyderabad
Fellowship in Shoulder and Upper Limb, Fellowship in Joint Replacement, MS - Orthopaedics, MBBS
If the problem is recent and correctly diagnosed you should take rest for a couple of weeks and then start gradually with neck physio. Once your neck muscles are strong then you can gradually restart your dance activity.
Shared 1 month ago • Featured Tip

MBBS, DNB (Surgical Oncology), MS - General Surgery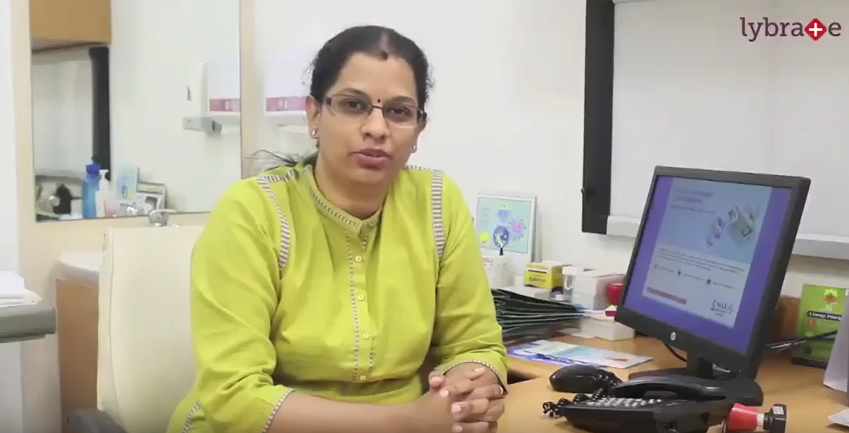 I am dr Veda. The breast cancer surgeon surgical oncologist who specialises in breast cancer treatment.
Today we just want to give a message on breast cancer treatment is as of today in India. So breast cancer is one of the most common cancer amongst women. All over the world it is a number one can amongst Indian all over the world and even in India initially 10 years back it used to be survival cancer. But nowadays we have a lot of breast cancer is coming up and it has replaced cervical cancer to take the number one position in the above sentence even in the rural centres.
For an exception of few sentences for cervical cancer does more than the rest of the centre breast cancer has topped the charts as of 2018. The recent WHO on ICMR surveys that have come up the state that breast cancers the most common one and one of the square 25 to 30 women in India are at risk of developing breast cancer in the west such as US the numbers of Huge it's about 1 and 8 women are at risk of developing breast cancer. But that does not that should not make us more satisfactory or complacent because a population is huge so for a population as huge as Indian population number of breast cancer 8 March 5 so per year we see about 1.5 Lakh cases of new cases of breast cancer.
What is more worrisome is that is one population is large second is the population of people with breast cancer come at an advanced stage as compared to be used in the West president stage 1 and stage 2 where is in India breast cancer stage 3 and 4 in which it is less advanced. Second thing women in India the great of for tomorrow's find the Biology is not so good and much more aggressive treatment so that makes it different the scenario is different as of the west.
The second thing because of the highest age of presentation to cure rates of survival rates also slightly lower when compared to the west that means out of 1.5 Lakh woman who been duly diagnose breast cancer every year only 50% of the episode 75000 make it be cure in five years of diagnosis only one and two women diagnosed with breast cancer come to the come to Healthcare get proper treatment and get cured. So what we have to understand this we need to know the symptoms of breast cancer treatment of breast cancer to cast an early to make effect cost-effective treatment and to improve the survival rates the second message that I want to pass whatever treatment.
Whatever standard of care of breast cancer treatment is available all over the world is very much available in India is very much available in Delhi and it is very much available in the affordable cost and acceptable for everyone 10 years back treatment for breast cancer would be the removal of entire breast to mastectomy but now mastectomy is for very old people one simple surgery could take care of the rest of it 12 simple surgery to take care of the rest of its population surgery to take care of the rest of us even less population reconstruction plastic breast surgery cost of breast cancer treatment we come along way and with the recent advances in technology parsley second major advancements in interprocess of breast cancer management.
In the West a number of people are picked up even before they have the lump that is because of the screening mammography their lesion are picked up lump is leas than 1cm in India we also have a section of people who come very early they get picked up in a Mammogram even before patient is able to feel the lump in the asymptomatic face pedicure rates are very high the second major advance is genetic testing all of you and Angelina Jolie story and so we do have about 10% of people of hereditary breast cancer in home the bracket genes are involved and Bracket genetic testing is very much available in India at an affordable rate and if it is present then prophylactic surgeries may be option which certain people might opt for so the message for today's breast cancer is one of the very much curable cancers of all most of the cancers and of all the character of amongst women so the message for today is breast.
2666
people found this helpful
Shared 7 months ago • Featured Tip

Lung cancer is the cancer killer of both men and women in the U.S. When you think of risk factors for lung cancer, what comes to mind? Most of us think about the risk associated with smoking cigarettes, but did you know that air pollution can also cause lung cancer? Overwhelming evidence shows that particle pollution in the outdoor air we breathe—like that coming from vehicle exhaust, coal-fired power plants and other industrial sources can cause lung cancer. Particle pollution increases the risk of dying early, heart disease and asthma attacks, and it can also interfere with the growth and function of the lungs.
What is particle pollution?
Particle pollution is a mix of tiny solid and liquid particles in the air and can be made up of a number of components, such as acids, organic chemicals, metals, soil and dust particles. It can be emitted directly from wood stoves, forest fires, vehicles and other sources, and it can also form from other types of pollution that come from sources like power plants.
Why does particle pollution harm our bodies?
While breathing in larger sizes of particle pollution can be harmful to our health, smaller particles are more dangerous. Bigger particles can irritate your eyes, nose and throat, but our natural defenses help us to cough or sneeze them out of our bodies. Unfortunately, those defenses don't keep out smaller particles, which get trapped deep in the lungs and can even get into the bloodstream, causing damage to our health.
Who is most at risk?
As for who is at risk for health problems from breathing in particle pollution. Those who live where particle pollution levels are high is at risk. Some people face higher risk, including children, the elderly, people with lung and heart disease and diabetes, people with low incomes, and people who work or exercise outdoors.
How do we protect ourselves from particle pollution?
Check the air quality index forecast for the day and limit your activity if pollution levels are high. Avoid exercising along heavily traveled highways regardless of the overall forecast.
As individuals, we can play our part in reducing air pollution levels by trying to avoid creating more of it. Choosing 'active travel' options where possible, like walking and cycling, can help reduce pollution levels from transport and is also a great way to be more active, which is linked to a reduced risk of cancer and other diseases.
In case you have a concern or query you can always consult an expert & get answers to your questions!
1895
people found this helpful
Shared 2 months ago • Featured Tip

MBBS Bachelor of Medicine and Bachelor of Surgery, DGO, MD - Physician, Certificate Course In Reproductive Medicine & Ivf, Basic Life Support (B.L.S), Advanced Infertility Management Training, ivf training in NUH singappre, masters in Reproductive Medicine
Breast cancer is usually genetic in nature and it may affect women whose mother or grandmother may have suffered from the disease. This disease may start from the inner portion of the milk duct, in which case it is called ductal carcinoma. In case the cancer initiated through the lobules, it is called lobular carcinoma. In order to find the existence of the disease on a timely basis, it is imperative to get regular screening done. This can also prevent the disease and its spread. Read on to find out more about symptoms and breast cancer screening methods.

Symptoms
There are many symptoms of breast cancer, which can point at the existence of the same. Therefore, it is imperative to be vigilant and take note of such changes and symptoms so that the disease may be tackled on time. Persistent and unexplained pain in and around the breasts is one of the major symptoms that one should not ignore. Also, dimpling and the formation of new lumps under the armpits are other changes that should be reported to the doctor for more advanced screening. Further, irritation and redness in the area which does not go away after the onset of periods and remains for many weeks, should be checked. Bleeding, swelling and pulling of the nipple area can also point at the existence of breast cancer.

How screeing can be done?
Physical examination
The doctor will, first of all, carry out a physical examination. This is due to the fact that breast cancer is not a mere existence of the lump. The various changes in the breasts as discussed above, especially dimpling of the breasts and pulling of the nipples, can point at the beginning of the disease, which must be tackled so as to prevent the full-fledged onset of the same. During this kind of clinical breast exam, the doctor will also show the patient how to conduct the test on her own every few weeks.

Mammogram
This is essentially an X-Ray of the breasts and is usually carried out for women who have been facing consistent symptoms or even for those who are going through menopause. This kind of a test should not be done too frequently as it can expose the patient to the risk of breast cancer, in case she does not already have the problem. This test is usually carried out with the help of a mammogram machine that will give a reading once the breasts are placed on the metal plates.

Breast MRI
Magnetic resonance imaging (MRI) test seeks to create pictures of the area of the body in question with the help of radio waves. This is usually conducted for those patients who already run a high risk of breast cancer due to a family history of the same.
In case you have a concern or query you can always consult an expert & get answers to your questions!
2458
people found this helpful

This is quite a common condition rule out diabetes & vit. D deficiency. Sleep on a hard bed with a soft bedding on it. Use no pillow under the head. Any way take caldikind plus 1 tab daily for 10days paracetamol 250mg tds x 3 days contact me after that. Make sure you are not allergic to any of the medicines you are going to take. It may have to be further investigated.
1
person found this helpful

Hand Surgery, M.S. (Orthopaedics
Dear well, there is nonoperative treatment which is manipulation of spine, but should be done by a qualified person. There are risks involved and so you need proper evaluation and then I can decide if you are a proper candidate for the same or not.
2
people found this helpful
View All Feed
Near By Doctors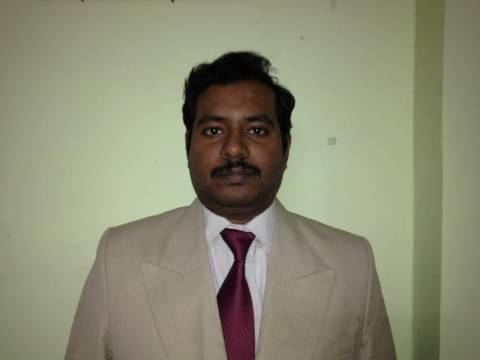 DNB (Radio Diagnosis), MBBS
Radiologist
Dr Sudhir's Scan Center and Varicose Vein Clinic,
Book Appointment