Personal Statement
I'm dedicated to providing optimal health care in a relaxed environment where I treat every patients as if they were my own family.
...more
I'm dedicated to providing optimal health care in a relaxed environment where I treat every patients as if they were my own family.
More about Dr. Manjula
Dr. Manjula is one of the best Gynaecologists in Ram Nagar, Hyderabad. You can consult Dr. Manjula at Getwell Hospital in Ram Nagar, Hyderabad. Book an appointment online with Dr. Manjula on Lybrate.com.

Lybrate.com has a nexus of the most experienced Gynaecologists in India. You will find Gynaecologists with more than 25 years of experience on Lybrate.com. Find the best Gynaecologists online in Hyderabad. View the profile of medical specialists and their reviews from other patients to make an informed decision.
Info
Location
Book Clinic Appointment with Dr. Manjula
#1-9-277/32, Near Ram Nagar Gundu, Lalitha nagar, Adikmet Ram Nagar, Hyderabad

,

Hyderabad
Get Directions
Services
Submit Feedback
Feed
Nothing posted by this doctor yet. Here are some posts by similar doctors.
Asked for female, 23 years old from Mumbai

fellow in Obstetric Medicine , MS - Obstetrics and Gynaecology, FMAS, DMAS, MBBS
hello, yiu can get white discharge at the time of ovulation which is usually midcycle and is normal. this is ususlly from day 12 or so in case u have a 28 day cycle..! it diesnt need any medication..!
3
people found this helpful
Shared 1 year ago • Featured Tip
Fellowship in Applied Nutrition(FAN), PG Diploma in Dietetics and Nutrition, Certified Diabetes Educator
Dietitian/Nutritionist, Gurgaon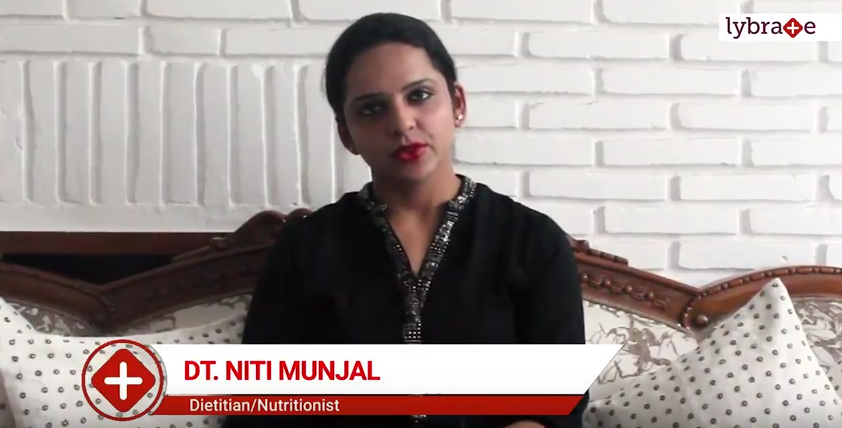 Hello everyone. I am Niti Munjal. I am a dietitian and a diabetic educator at rxmotion.com. Moto of my life is to tell people about how to eat mindfully and my starts with talking to a lot of my clients on daily basis. Wherein most of them are females because we females are in continuous viscous circle of gaining weight and losing weight, year by year, age by age. Right from teenage we notice a great change in our body, mentally and physically. There are a lot of mood swings, there is starting menstrual cycle, weight gain due to growth spurt, and of course the onset of eating disorder. So net net this is the beginning. Well them we enter the busiest phase of our life where we have to take care of our family married life, child birth, and of course work. So there…. There is pregnancy weight we have to shed, then there is delivery way want… even after delivery we want to be healthy, we want to lose weight and it doesn't stop here. Then we have the onset of menopause. After menopause then there is osteoporosis, there is thinning of bones. Again demand of having a healthy body weight. Hence we keep getting attractive towards the weight loss promotions and a lot of product that are coming in the market and which show us magically achieved weight loss result and a perfect curvaceous body. Remember there is no one diet plan that suits all and there is no magic pill for everyone. Keep your health in mind and keep your health as priority and follow a perfect nutritional bala…. Nutritionally balanced diet. Given that we all are different our body requirements are different. Everybody has a different nutritional requirement, so there is no 'one size fits all' approach and everyone should follow a different diet regime which should be personalized for them. We need to ensure that we are eating a variety of food and an appropriate number of calories, so that the diet you are consuming for your weight loss should not lead to any deficiency in your body. So my honest suggestion would be that, visit your diet physician personally or talk to her over the phone, take a proper diet from her, discuss your family history, your current routine, medical history, your present life style, whatever you are eating day in day out and follow her guidelines religiously. Always lose weight under the guidance of a medical professional and don't follow anything blindly and do not fall into a trap. First and foremost step to remain healthy is to eat mindfully. Avoid junk food, avoid fat food, avoid over eating and use salt… use salt and sugar in moderation. Have a lot of variety of food to ensure balanced diet. Thirty to forty minutes exercise on a daily basis. A positive life style and maintaining a healthy body weight is the key to avoid all these life style issues. Remember the mantra is 'mindful and soulful eating'. Whatever you eat today is what you become tomorrow. So you can visit my website rxmotion.com or contact me through Lybrate.com.
3056
people found this helpful

Please consult a homoeopath for this. [Automatically added by Lybrate] Click "Consult Dr. Aashish Prakash Dwivedi" below to consult privately with the doctor.
Asked for female, 4 years old from Secunderabad

DHMS (Diploma in Homeopathic Medicine and Surgery)
Yes you can eat these fruits. A healthy diet is an important part of a healthy lifestyle at any time, but is especially vital if you're pregnant or planning a pregnancy. Eating healthily during pregnancy will help your baby to develop and grow. Fruit and vegetables Starchy foods (carbohydrates) Protein Dairy Foods that are high in sugar or fat Healthy snacks Preparing food safely You don't need to go on a special diet, but it's important to eat a variety of different foods every day to get the right balance of nutrients that you and your baby need. It's best to get vitamins and minerals from the foods you eat, but when you're pregnant you need to take some supplements as well, to make sure you get everything you need.
6
people found this helpful
Shared 2 years ago • Featured Tip

MBBS (Gold Medalist, Hons), MS (Obst and Gynae- Gold Medalist), DNB (Obst and Gynae), Fellow- Reproductive Endocrinology and Infertility (ACOG, USA), FIAOG, MRCOG (London, UK)
Today 18th October is WORLD MENOPAUSE DAY....
Aging is an inevitable phenomenon in our lives. Often our parents or grand-parents say "we are aged now, so it's just a matter of few years". But is it really so? French author Jules Renard said "It`s not how old you are, it`s how you are old". Scientific studies has shown that "we can expect to become old". There are mainly two reasons for it. One is our life style changes, leading to faster aging of the general population. The second thing is profound improvement in medical care that made it possible to conquer death even at the age of 80 years.In 1000 BC, the life expectancy was only 18 years. By 100 BC, the time of Julius Caesar, it had reached 25 years. In 2005, it was 80 years for women and 75 years for men. And today, you can expect to reach 82 years if you are a male and 85 years if you are a female. Men and women population need to be addressed differently from social, economic and biological points of view. Half of men at 85 and above live with their wives, but only 10% of elderly women live with their husbands. Aging is nothing but a sign of maturity. There are three signs of maturity in each sex. Two of them are common in both men and women; graying of hair and cataract in eye. The third one is unique to each sex. In men, it's increased size of prostate gland (prostatism) and in female, it's menopause.

Menopause is unavoidable in a woman's life. In simplest term, it is the cessation of menstruation permanently at the end of reproductive life. The ovaries stop secreting female sex hormones- mainly estrogen and progesterone. In medical terminology, menstruation should be absent for 12 consecutive cycles to define it as menopause. Though menopause is the stoppage of reproductive function, it has profound effect in almost every organ of the body. Despite our socio-economic improvement, the age of menopause remains relatively the same; average 51 years with range of 45 to 55 years. However, there are some causes that may cause early menopause. If it occurs before 40 years, it's called premature menopause. This needs medical consultation because it is caused by some serious diseases like genetic causes (may have family history of premature menopause- in elder sisters and mother), smoking, autoimmune disorders (body makes destructive substances against itself) etc. Sometimes premature menopause is the side-effect of some treatments like drugs (especially anti-cancer drugs), radiation and removal of ovaries by surgery. On the other hand, if menstruation continues to occur after 55 years, it's called delayed menopause. It also deserves consultation with gynaecologists, as it is often caused by diabetes, some tumours and even some cancers. So, if menopause occurs too early or too late, it should never be ignored.

But if menopause occurs in time, do the women should consult gynaecologists? Well. You can find the answers from this article. Most of the women have some common problems after menopause; they become irritable or depressed and sometimes very much emotional and moody. Even suicidal tendency is not uncommon. Often they complain of sudden sensation of excessive warmth, the hot sensation, as if there is something burning on the head, the ears or other parts of the body. This is called "hot flush", which is often associated with excessive sweating at night, palpitation and anxiety. This happens due to absence of estrogen hormone. These problems can be solved by hormonal drugs. Even non-hormonal drugs also work well. So, timely treatment can give them good quality of life and you don't have to say "my mother has become intolerable these days".

Frequently our mothers and grand-mothers complain of having back-pain or pain in the bones. This is due to osteoporosis; the destruction of components of bones and joints. They often get fracture with minor trauma. Again, this is due to deficiency of estrogen and also inadequate calcium intake. So, the treatment of this problem is exercise (at least 30 minutes per day), avoidance of smoking and the drugs that inhibits bone formation and adequate calcium and vitamin D intake. Hormone therapy is also effective and there are many non-hormonal drugs that can prevent destruction of bone. Thus timely medical consultation may stop our mothers saying "I cannot go outside for pain in my knees".

Cardiovascular disease is the leading cause of death in elderly. Before the age of 40 years, males are more likely to die, than females, due to heart attacks. After 40, the sex difference is lost. This is because of absence of estrogen in women after menopause that alters the composition of fat (especially cholesterol) in blood. Cholesterol get deposited in the wall of blood vessels. Such problems can be avoided by dietary control, control of high blood pressure and diabetes and regular medical checkup.

The worst problemof the menopause is faced by the urinary and reproductive systems, i.e., the private parts of the body. In medical terminology, this is called "pelvic atrophy". Our women remain very silent of it; most of them do not consult doctors for such problems. There is feeling of increased frequency of urination (women has go to the toilets frequently), burning sensation during urination and sometimes inability to hold the urine until they can reach the toilet or leakage of urine during coughing and sneezing (medically called "urinary incontinence"). The incontinence is not only a medical problem but also a social and hygienic embarrassment, for which many women avoid participation in social activities and even do not want to go outside. Sexuality is a thing that is often ignored both by the elderly people as well as the doctors. Menopause does not mean end of the conjugal life. Often the women may feel decreased libido (the desire) because of low hormone levels. And again there is difficulty in keeping intimacy for problems in the concerned area (due to decreased blood supply), again due to deficiency of estrogens. This may even lead to damage to the private parts and bleeding, while leading the conjugal life. For this, the couples should not suffer silently. There are many treatments that can avoid such urinary and sexual problems. Sometimes, simple counselling and some special exercises may prove to be adequate. Otherwise hormonal drugs (estrogens) can be used. And for this purpose, even we don't need to take the hormones orally or by injection; simple local use of some creams or jellies help a lot. You will be surprised to know that testosterone may also help some women, because testosterone is not only found in male but is also an important female hormone. Those who want to avoid hormones, can try other non-hormonal agents. Even pregnancy is possible after menopause. There have been many examples of conception, either naturally or by test-tube baby (in vitro fertilization), after menopause. The recent socio-economic trend of delaying the age of marriage and child-birth is making this issue of pregnancy after menopause very much relevant.

Cancer is the second leading cause of death in elderly, after heart attack. Lung cancer is increasing day by day in women and even non-smokers can also have lung cancers. Discharge of blood with cough or vomiting, long-standing cough, chest pain and weight loss needs consultation with chest physician. Breast cancer is a major cause of death in women. This can be avoided by monthly self-breast examination and consultation; if any abnormal swelling or discharge is found. Colo-rectal cancer (cancer of lower part of our digestive tract), recently showed increased incidence in all the age groups. So, if there is any bleeding with stool or passage of black coloured stool, it should never be ignored. Ovarian cancer is showing increased incidences all over the world. Despite significant improvement in cancer management, ovarian cancer is a nightmare of the gynaecologists. Often, even after best possible treatment, patients of ovarian cancer don't survive beyond one year of diagnosis. So, if you have any problems in digestion, abdominal discomfort, pain and swelling, please don't just go to medicine shop to take antacids; instead go to your doctor. Post-menopausal bleeding is a medical term, used to describe the condition where there is bleeding through vagina, after menopause. Even if the bleeding is only one drop, it should never be ignored. Though, most causes of such bleeding are not worrisome (due to drugs and ''pelvic atrophy"- as mentioned earlier), some cancers may present in this way. Cancer of endometrium (the inner lining of uterus) almost always present with post-menopausal bleeding. Cancer of cervix (the mouth of uterus) is the commonest cancer of reproductive system in our country, which is totally preventable by timely diagnosis by screening (even before actual cancer occurs) and timely HPV vaccination.

"What cannot be cured, must be endured". We cannot cure the menopause, nor can we avoid it. But definitely we can give our older generation a better quality of life. The first step is obviously making them aware of the menopause and its aftermaths. Second issue is regular health checkup by physicians and gynaecologists, even if they feel no problems as such. But the most important issue is managing their problems. As mentioned above, life-style modifications (like diet, exercise) and non-hormonal drugs play important role. But if we consider the basic problem is menopause, it's simply deficiency of secretion of female sex hormones from the ovaries. So, if we can artificially introduce those hormones in women, menopausal symptoms can be reduced. This led to emergence of a treatment modality, called HRT (Hormone Replacement Therapy).

Clearly, as discussed earlier, HRT is required in women complaining of menopausal symptoms like "hot flush", urinary and sexual problems, osteoporosis, and mood depression and also for young women having premature menopause. HRT does not only help to improve these problems, but also has some added advantage like preventing excessive weight gain, problems in oral cavity, eyes and ears and even colorectal cancer. Majority of the women report feeling better and having improved quality of life (social, personal, biological and conjugal) after start of HRT. There are multiple ways to give HRT to a woman. Those include injections (one in 1-3 month), oral tablets, local creams or jellies, skin patches etc. And the drugs include estrogen only, estrogen plus progesterone, tibolone etc.

Now the million-dollar question is, "is HRT absolutely safe?" The answer is difficult to give in one word. After the publication of the reports of the WHI (Women's Health Initiative) and the MWS (Million Women Study), there have been a great hue and cry regarding safety of HRT. Those study found out many serious side effects of HRT and concluded that HRT should not be used in all the menopausal women. However, subsequently, many flaws of those studies were found out and subsequent review of the WHI study proved that HRT has few side effects. Thrombosis (increased tendency of blood to form clots) is a known side effect of hormonal drugs, but the problem occurs only to those who are at risk of thrombosis due to other causes (like obesity). Breast cancer is definitely a risk factor but the risk is small. So, the women need to continue self-breast examination and yearly checkup by their consultants. Blood fat concentration (cholesterol) may be altered, which needs regular lipid profile checkup. And finally there is increased risk of heart attacks and stroke. But possibility of heart attack is there only if HRT is started in very elderly women (after 60 years) and those who are already have some risks (obesity, smokers, and hypertensive). Even, timely initiation of HRT (before 60 years) can protect the heart and brain against stroke.

Thus HRT is found to have very minimum side-effects and that too at the expense of so many benefits. There are very few women who should not use HRT; those having thrombosis, heart disease or liver disease at present and very high blood fat level (high triglyceride). If the woman has any mass in the breast or post-menopausal bleeding, then HRT should be used only when the diagnosis of the mass or the bleeding is certain. To be on the safe side, before start of HRT, details examination by the consultant doctor is required. This includes checkup of blood pressure, heart, breast, liver and the pelvic organs. The best time to start HRT is as early as after menopause. For premature menopause, the women are relatively younger (before 40, even before 30). So, they should start HRT soon after consultation with doctors, if HRT is suitable for them. For women with natural menopause, HRT should be started before 60 years. Annual visit to the doctor is necessary to detect any side effects and to find whether HRT is needed further or not. HRT need not be continued lifelong. Most of the women can stop it after 5 years. Very few women have to continue it beyond 10 years. Actually, after 2-3 years of HRT, most of the menopausal problems subside and women do not require to continue HRT. However, before stoppage, doctor consultation is required.

In a nutshell, elderly people deserve special care. But that does not mean they should always be in the bed. They should continue their day to day activities. They have the full right to enjoy their life by themselves. What we can do is be supportive to boost up their confidence and self-esteem. That needs social as well as medical attention. Regular touch with physician and gynaecologist cannot be overemphasized. Most of the symptoms can be taken care by life style modifications and drugs. HRT should be used as necessary. HRT is very safe and cost-effective modality. "Not everyone grows to be old, but everyone has been younger than he is now".

1
person found this helpful
Asked for female, 37 years old from Mumbai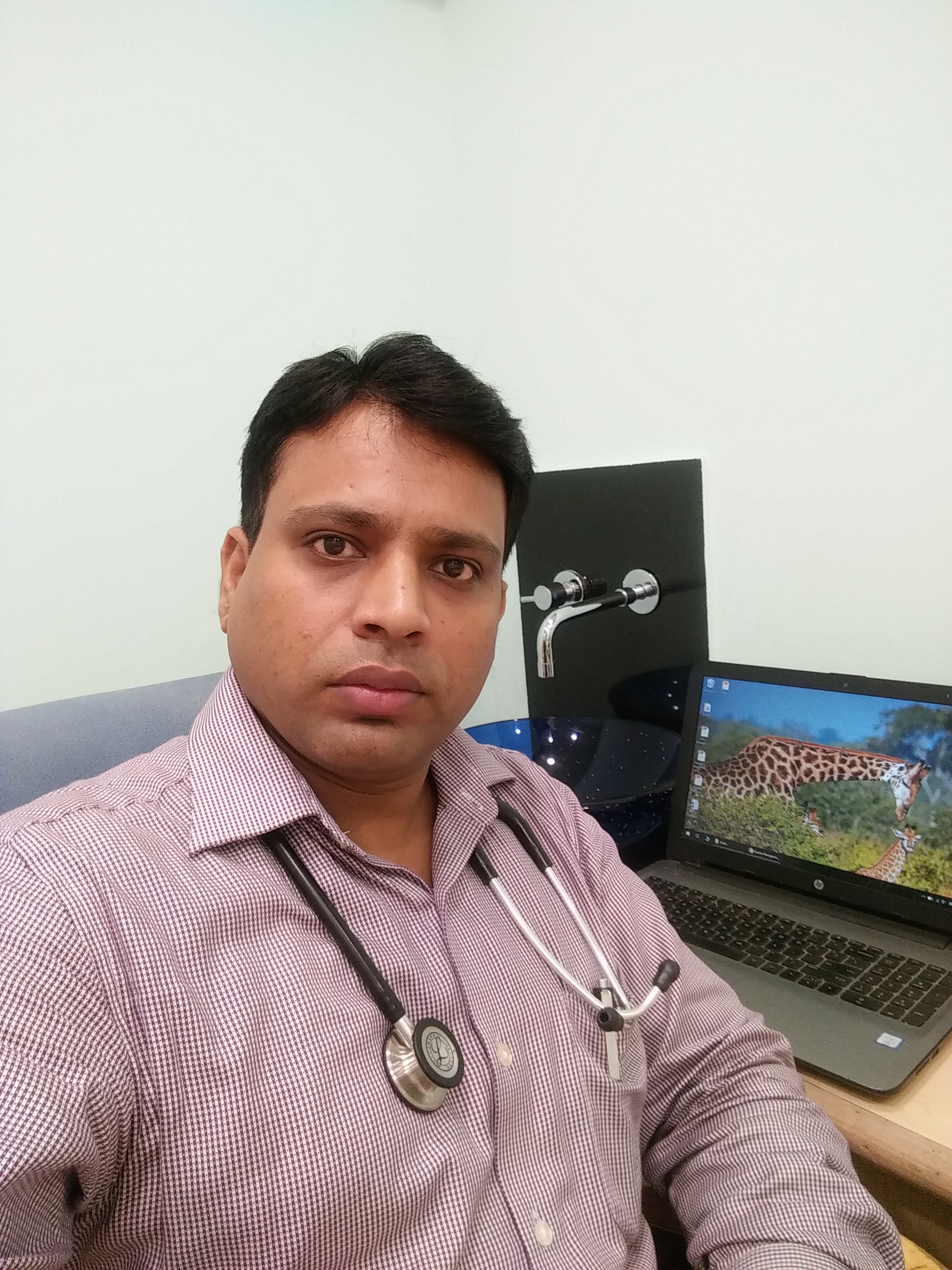 MBBS, PGDHIVM (HIV Medicine)
Hi. These are normal findings and can be seen in normal individual or It can seen in normal infection and not necessarily any STD or HIV infection. Thanks.
1
person found this helpful
Asked for female, 29 years old from Udupi

It must be due to hormonal imbalance but tryto get pregnant as soon as possible after surgery with newer art techniques.
2
people found this helpful
Shared 3 years ago • Featured Tip

CCMTD, CCEBDM, C.Diabetology, American Diabetes Association, DOMS, MBBS, Masters in endocrinology
I love the concept of healing with food, food as medicine, or as I like to call it, food pharmacology

Turmeric is a plant of the ginger family that is often used in Indian cuisines. This plant has a long history of medicinal use, and  it's most studied active ingredient has anti-inflammatory, antioxidant, antibacterial and antiviral activity.

Historically, turmeric has been used to treat pain , stomach and liver ailments , many skin conditions like  sores, eczema and skin rashes. 

Excess inflammation is always present in Hashimoto's thyroiditis (the suffix "itis" denotes inflammation in the thyroid gland .It is most common cause of Hypothyroidism). Turmeric can be helpful in reducing whole body inflammation

Studies of the effect of curcumin, the active ingredient of turmeric on the thyroid gland and autoimmunity have showed encouraging results.

Curcumin showed tumor inhibiting activity in thyroid cancer.

Curcumin was protective against the genetic damage and side effects induced by radioactive iodine that is sometimes used to treat Graves' disease (hyperthyroidism)

Curcumin has anti-inflammatory benefits that can be helpful in down-regulating autoimmune conditions

While curcumin can also boost glutathione (an antioxidant that's often depleted in Hashimoto's)

Use of turmeric helped in reducing pain , increase in energy , improvement in mood and an improvement in thyroid antibodies 

Daily intake of curcumin in a typical Indian diet may be anti-inflammatory, however, curcumin is cleared from the body within one hour or so
Combining curcumin with piperine, (found in pepper), extends the life of curcumin in the body, helping it to stick around longer. 

I also made Turmeric Tea (recipe below) twice per day

1 teaspoon of turmeric
1 teaspoon of ginger
pinch of pepper
pinch of cinnamon
juice of one lemon
sweetener to taste (Stevia is Dr.Tanvi's  top recommendations)
1 cup of hot water

Directions: Put all ingredients in cup of your choice, top of with boiling water and mix!

Thank you for Reading it. I hope it will be helpful to you.


35
people found this helpful
View All Feed
Near By Doctors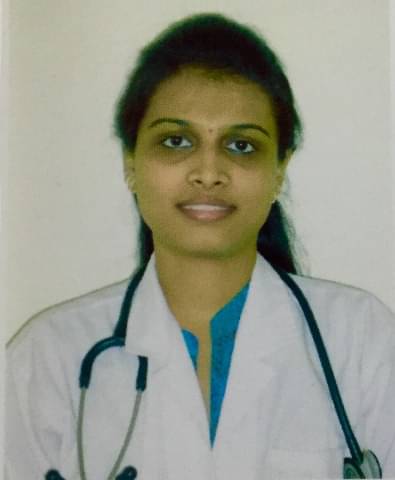 Fellowship In Minimal Access Surgery, MS - Obstetrics and Gynaecology, MBBS
Gynaecologist
Book Appointment

MBBS Bachelor of Medicine and Bachelor of Surgery, MD - Obstetrics & Gynaecology
Gynaecologist
Book Appointment

MD - Obstetrics & Gynaecology, MBBS
Gynaecologist
Book Appointment
MBBS Bachelor of Medicine and Bachelor of Surgery, MD - Obstetrics & Gynaecology, MRCOG
Gynaecologist
Book Appointment

MBBS, MS - Obstetrics and Gynaecology, Post Doctoral Fellowship in Reproductive Medicine, Fellowship in Infertility, Diploma in Assisted Reproductive Technology & Embryology
Gynaecologist
Book Appointment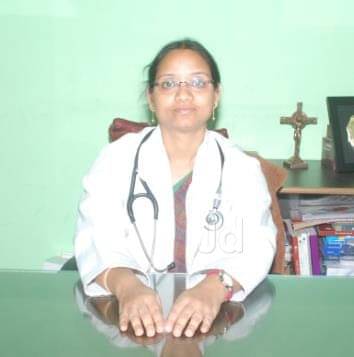 MBBS, DGO
Gynaecologist
Advanced Endocrine & Diabetes Hospital & Research Center,
Book Appointment